Wishing all my friends and followers a Happy, Blessed and Cheerful Christmas.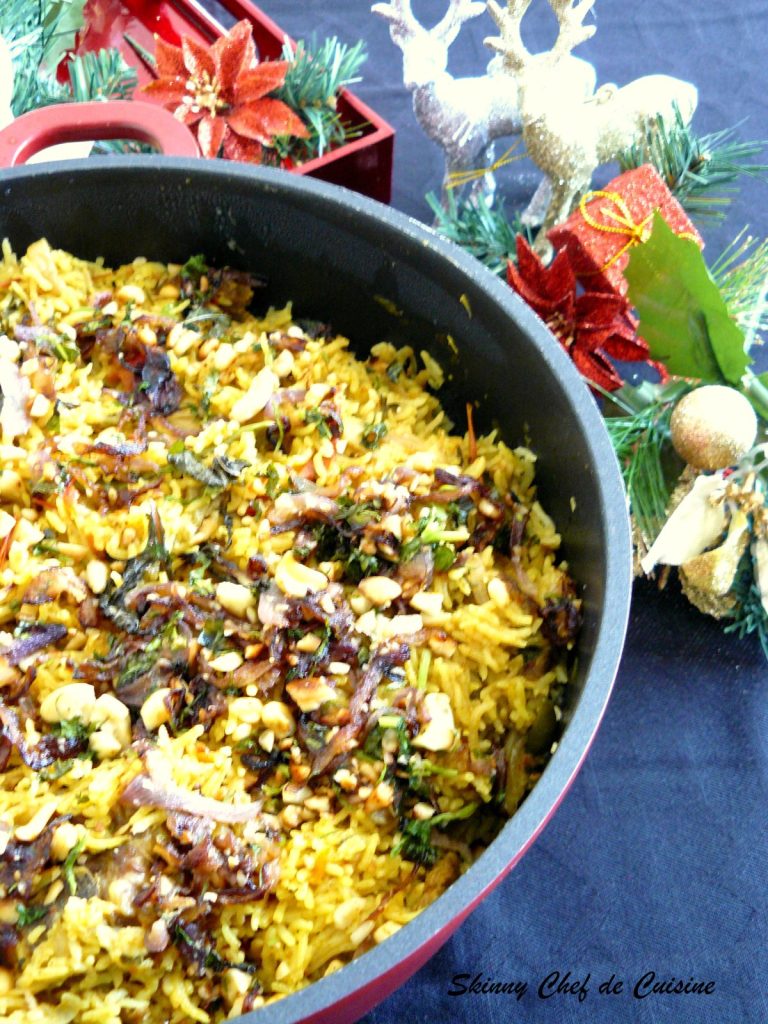 I wasn't too sure if I will get time to post anything on Christmas day as we had originally planned to throw a party for some friends. But that plan got postponed and so we ended up celebrating a quiet, family Christmas this year – just the three of us.

My husband hails from a place called Vellore in Tamil Nadu, India which is 'famous' for its biriyani. In fact, no function in any Christian household is complete without a lamb or chicken biriyani. After marriage, the only dish my hubby asked me to learn from his mother is the lamb biriyani she makes…which I did and make quite rather well now.
This lamb biriyani is prepared in the Arcot style which is famous as a spicy and very flavorsome dish. Lamb is often the meat of choice but chicken can also be used instead. The meat is first half cooked with spices and aromatics; it is then cooked completely along with rice and other whole spices to complete the dish. Like I mentioned, this biriyani is spicy and very flavourful, not really for those with faint-hearted taste buds. And the classic accompaniments for this lamb biriyani is cucumber-carrot raita and oil brinjal (small, baby brinjals prepared with spices)
So no more talking – let's get cooking this awesome lamb biriyani.