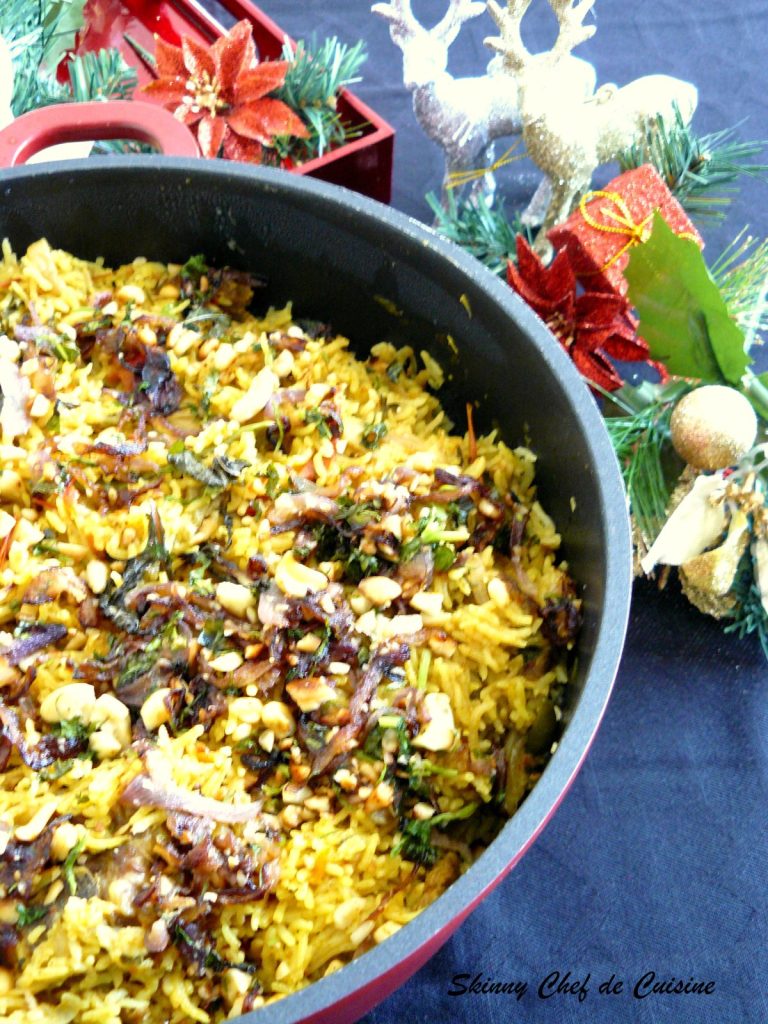 Wishing all my friends and followers a Happy, Blessed and Cheerful Christmas.

I wasn't too sure if I will get time to post anything on Christmas day as we had originally planned to throw a party for some friends. But that plan got postponed and so we ended up celebrating a quiet, family Christmas this year – just the three of us.

My husband hails from a place called Vellore in Tamil Nadu, India which is 'famous' for its biriyani. In fact, no function in any Christian household is complete without a lamb or chicken biriyani. After marriage, the only dish my hubby asked me to learn from his mother is the lamb biriyani she makes…which I did and make quite rather well now.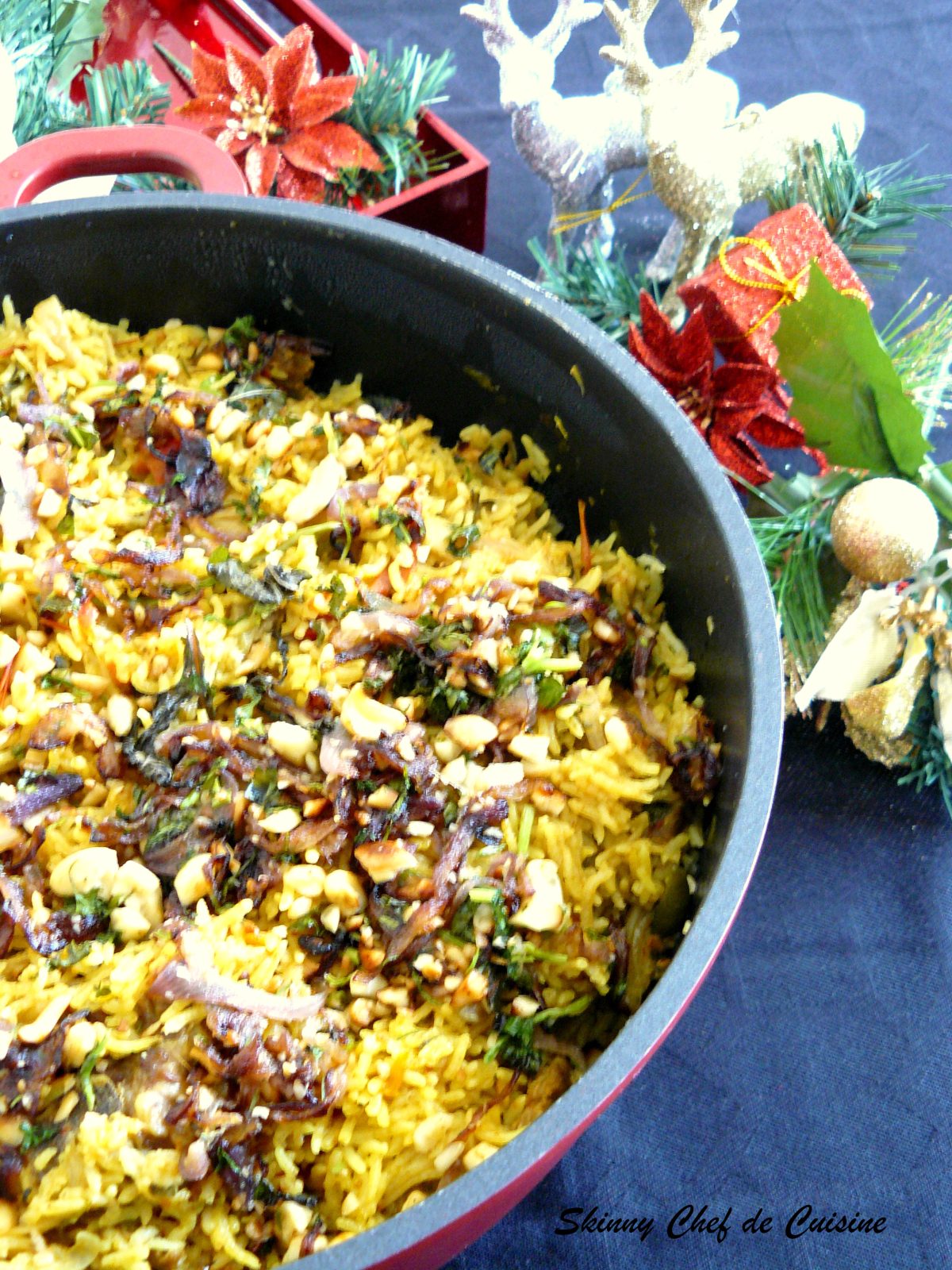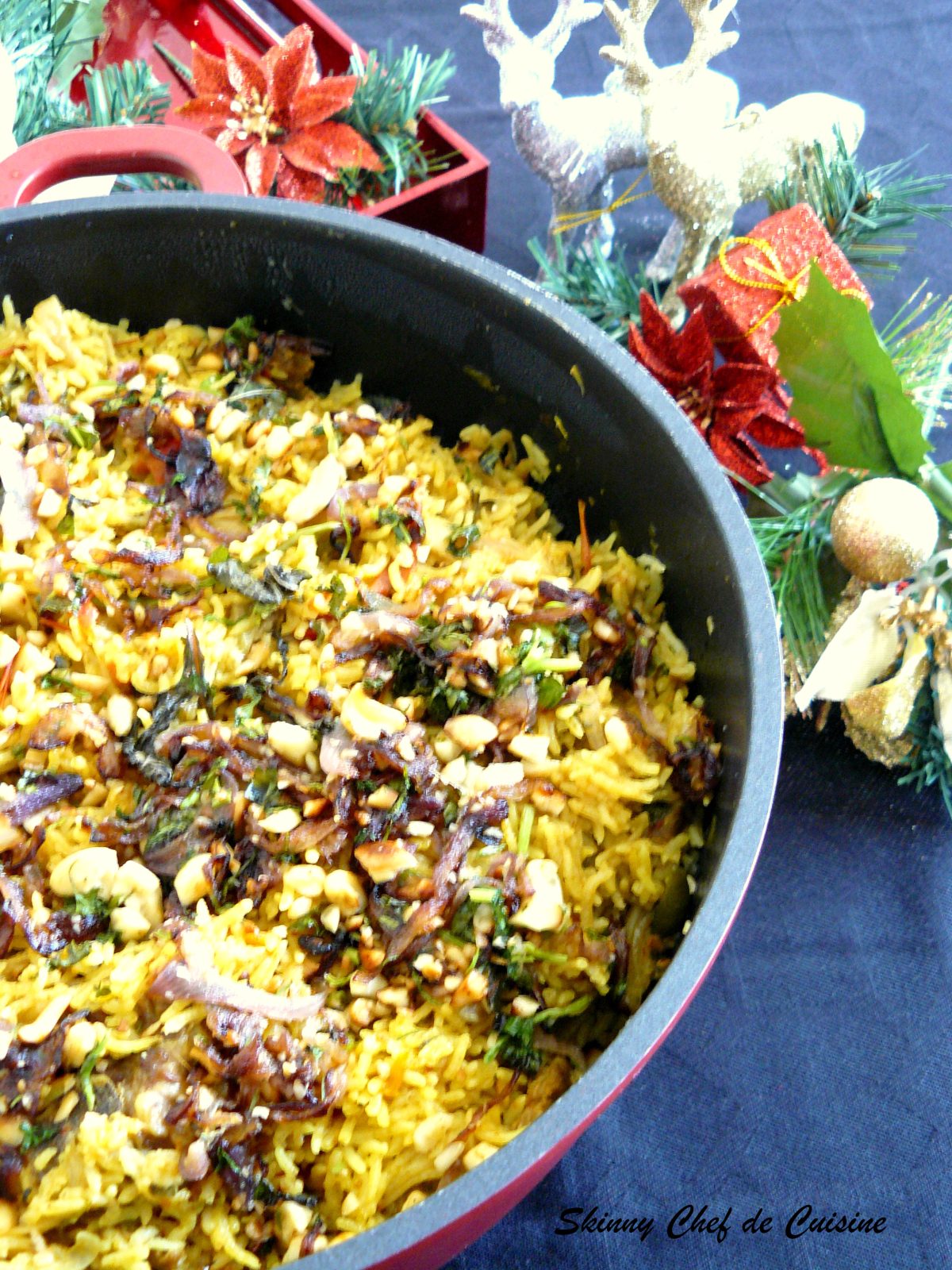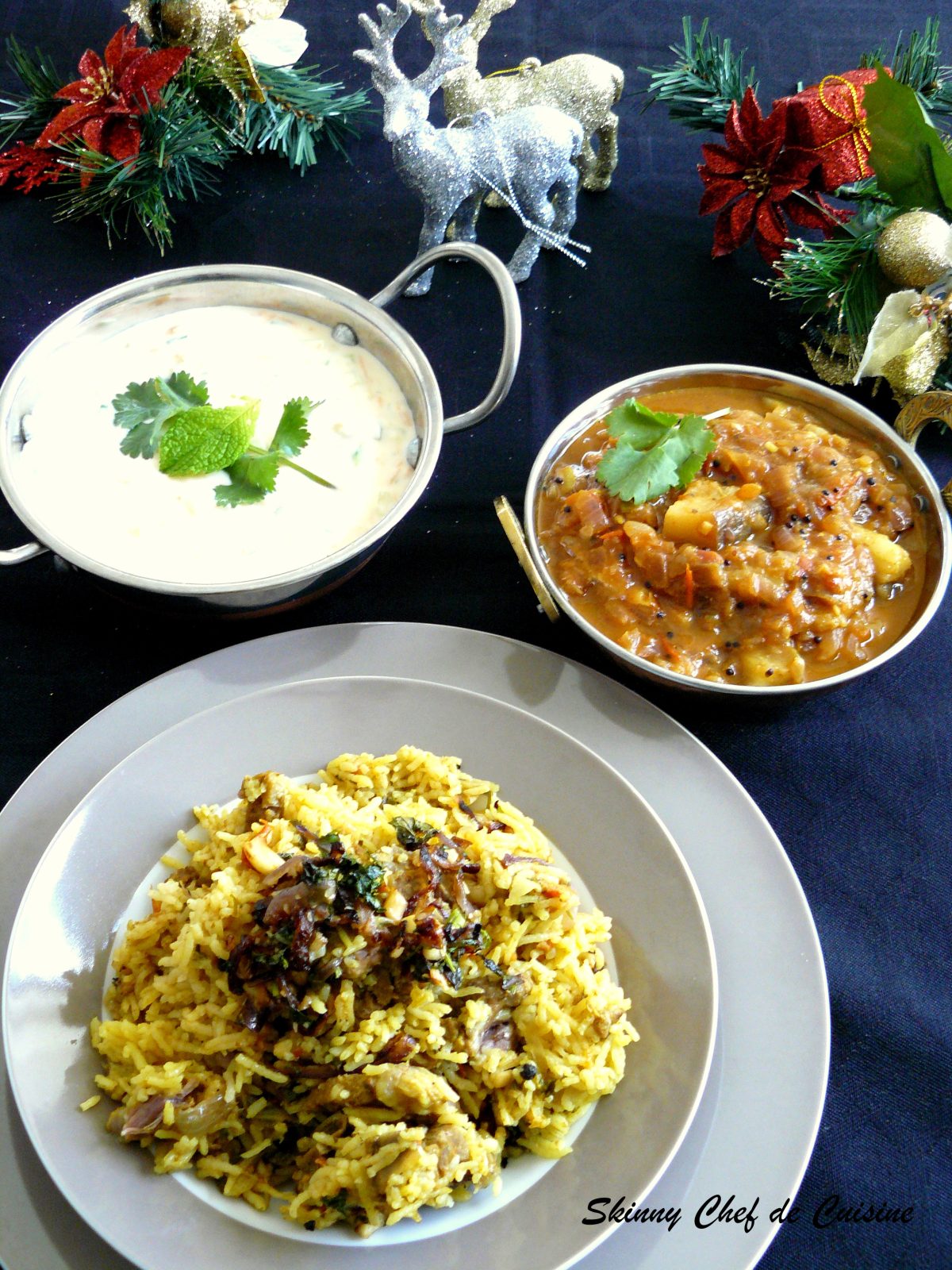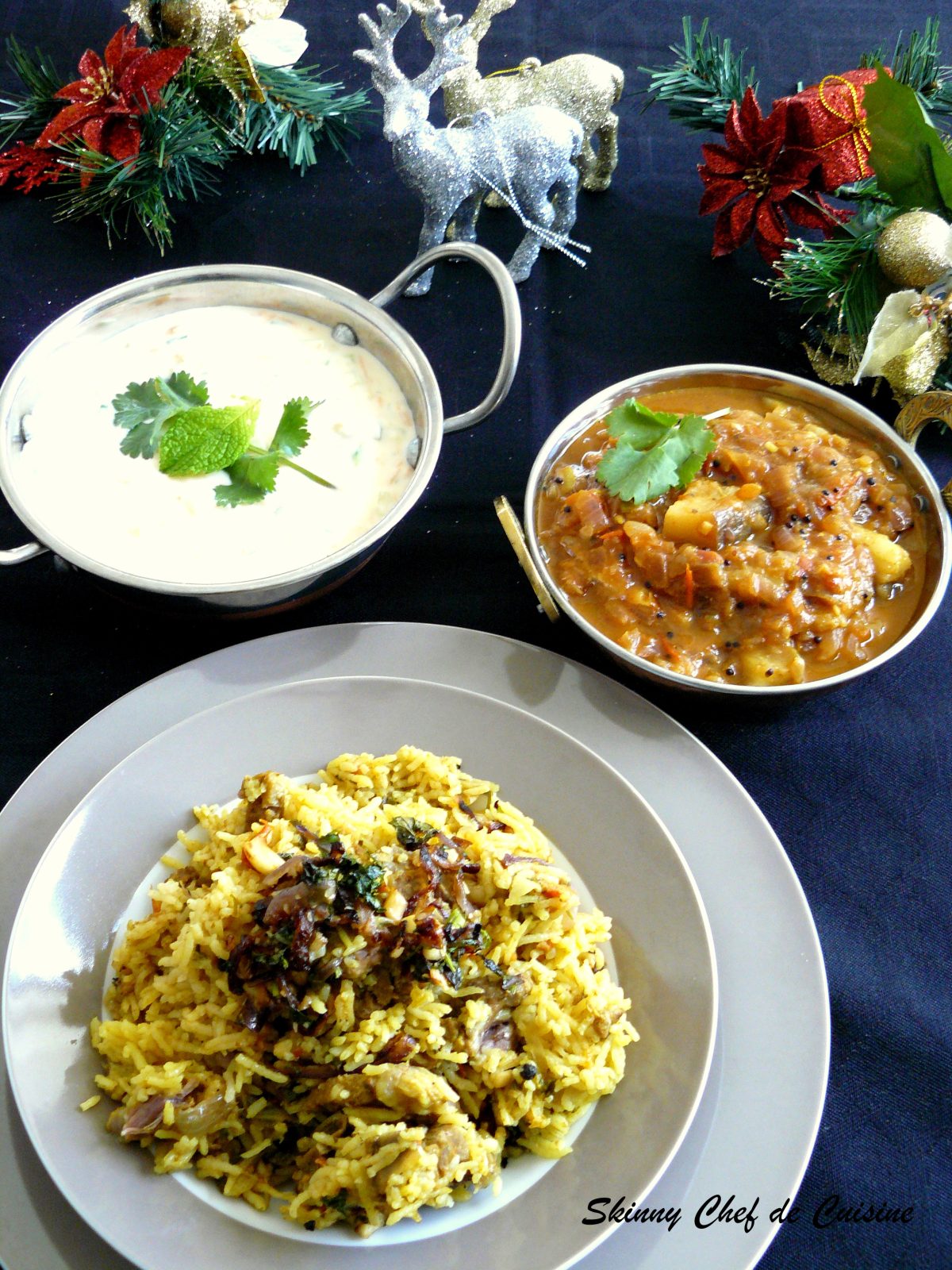 This lamb biriyani is prepared in the Arcot style which is famous as a spicy and very flavorsome dish. Lamb is often the meat of choice but chicken can also be used instead. The meat is first half cooked with spices and aromatics; it is then cooked completely along with rice and other whole spices to complete the dish. Like I mentioned, this biriyani is spicy and very flavourful, not really for those with faint-hearted taste buds. And the classic accompaniments for this lamb biriyani is cucumber-carrot raita and oil brinjal (small, baby brinjals prepared with spices)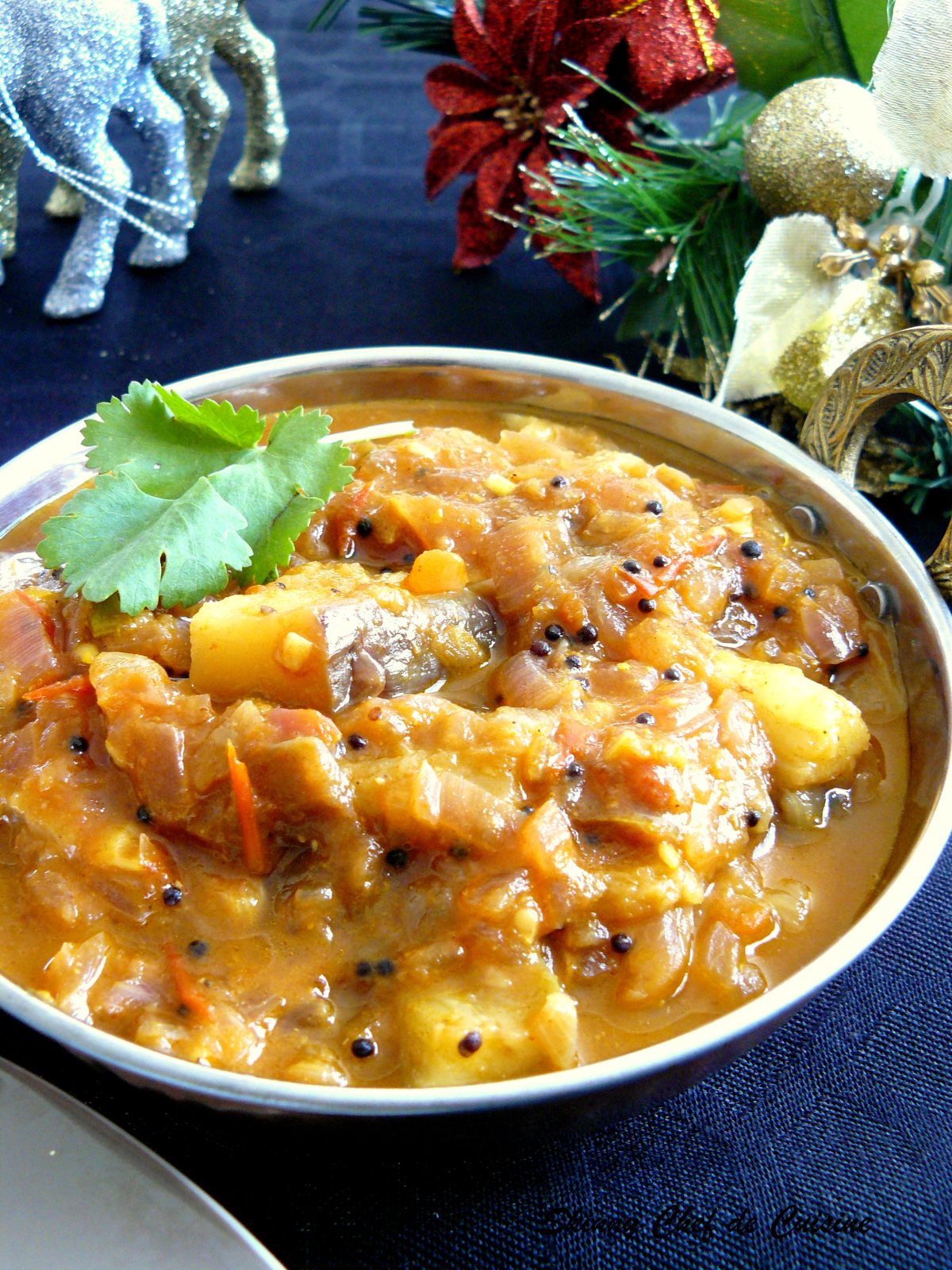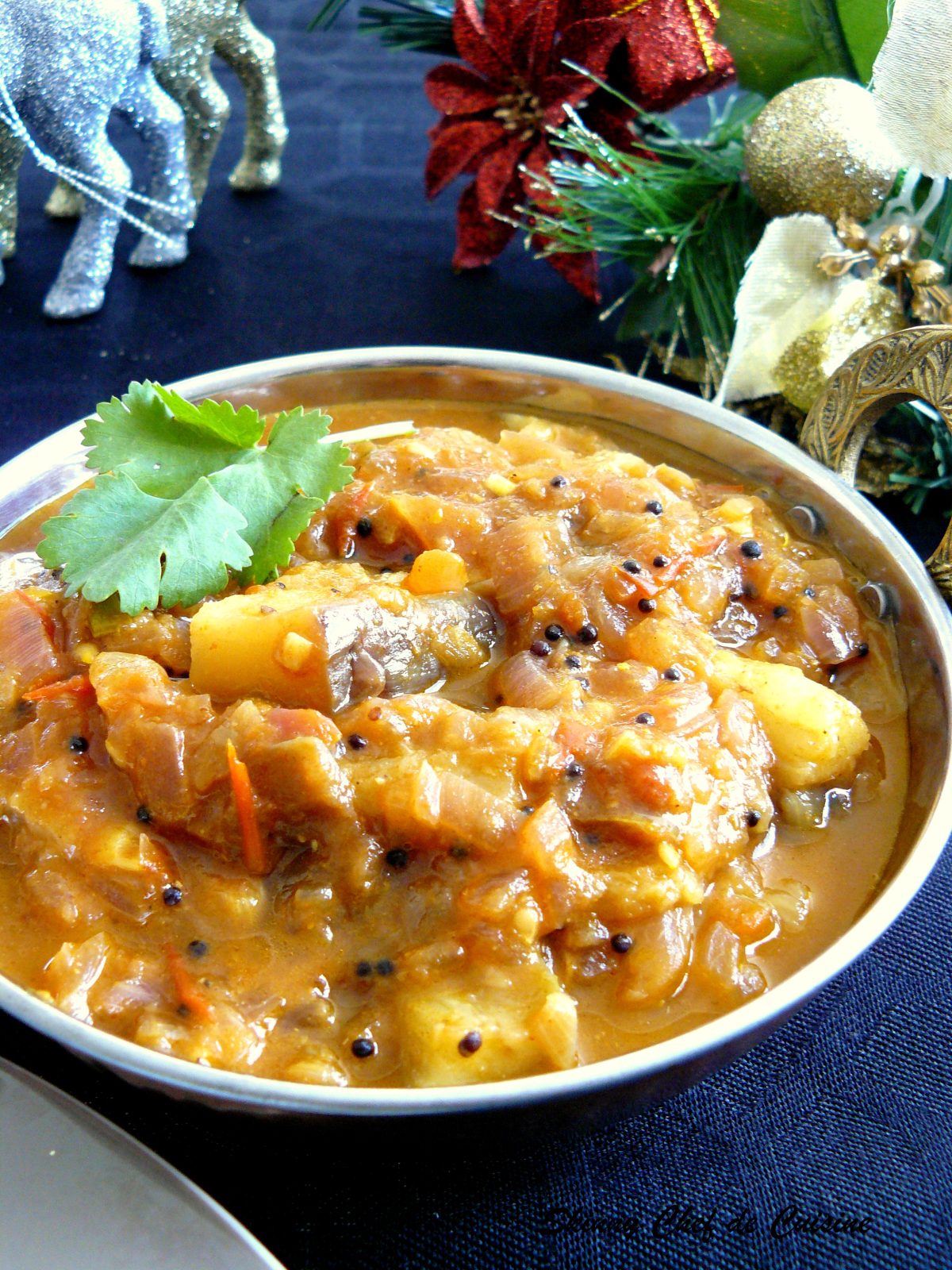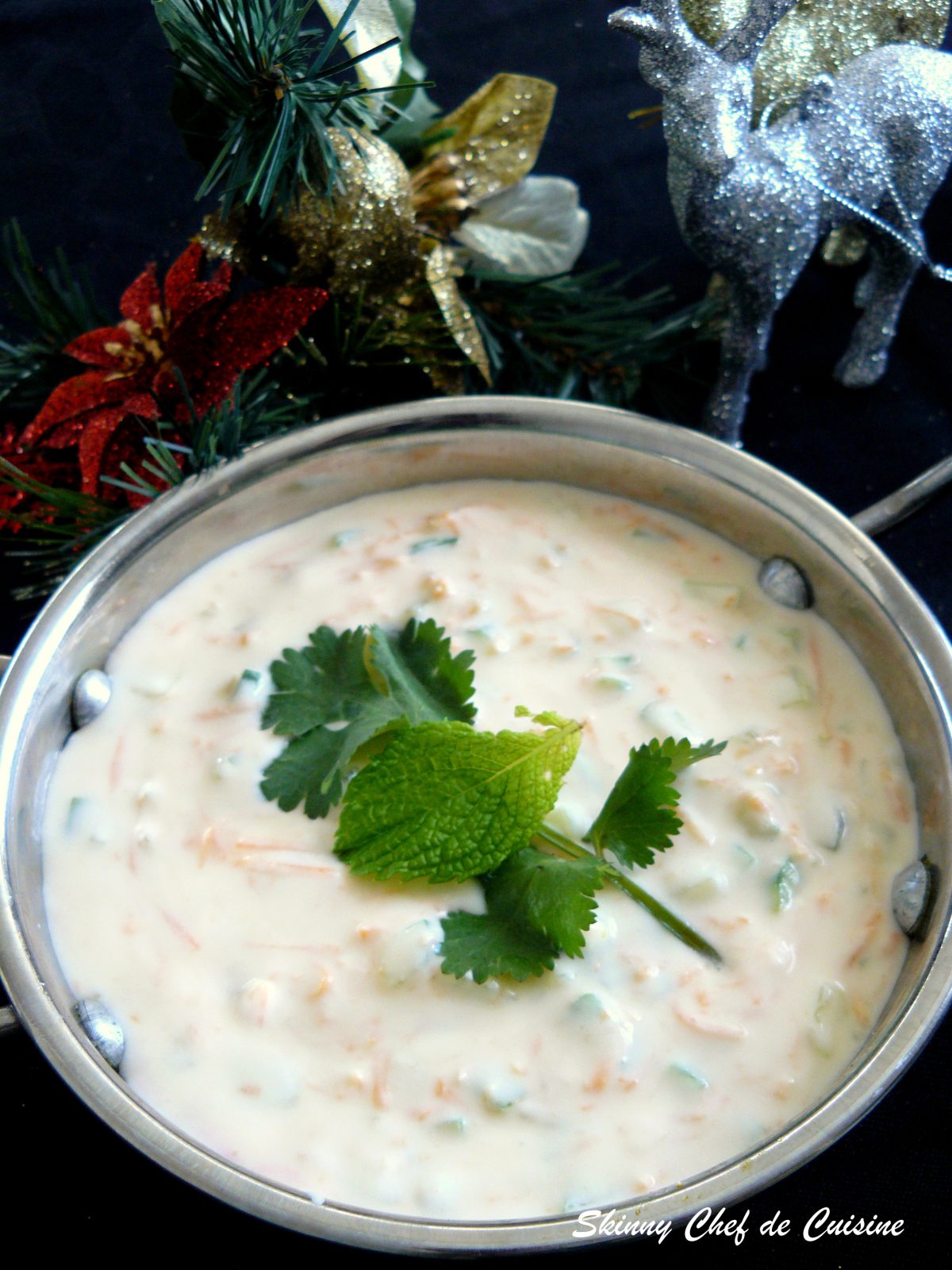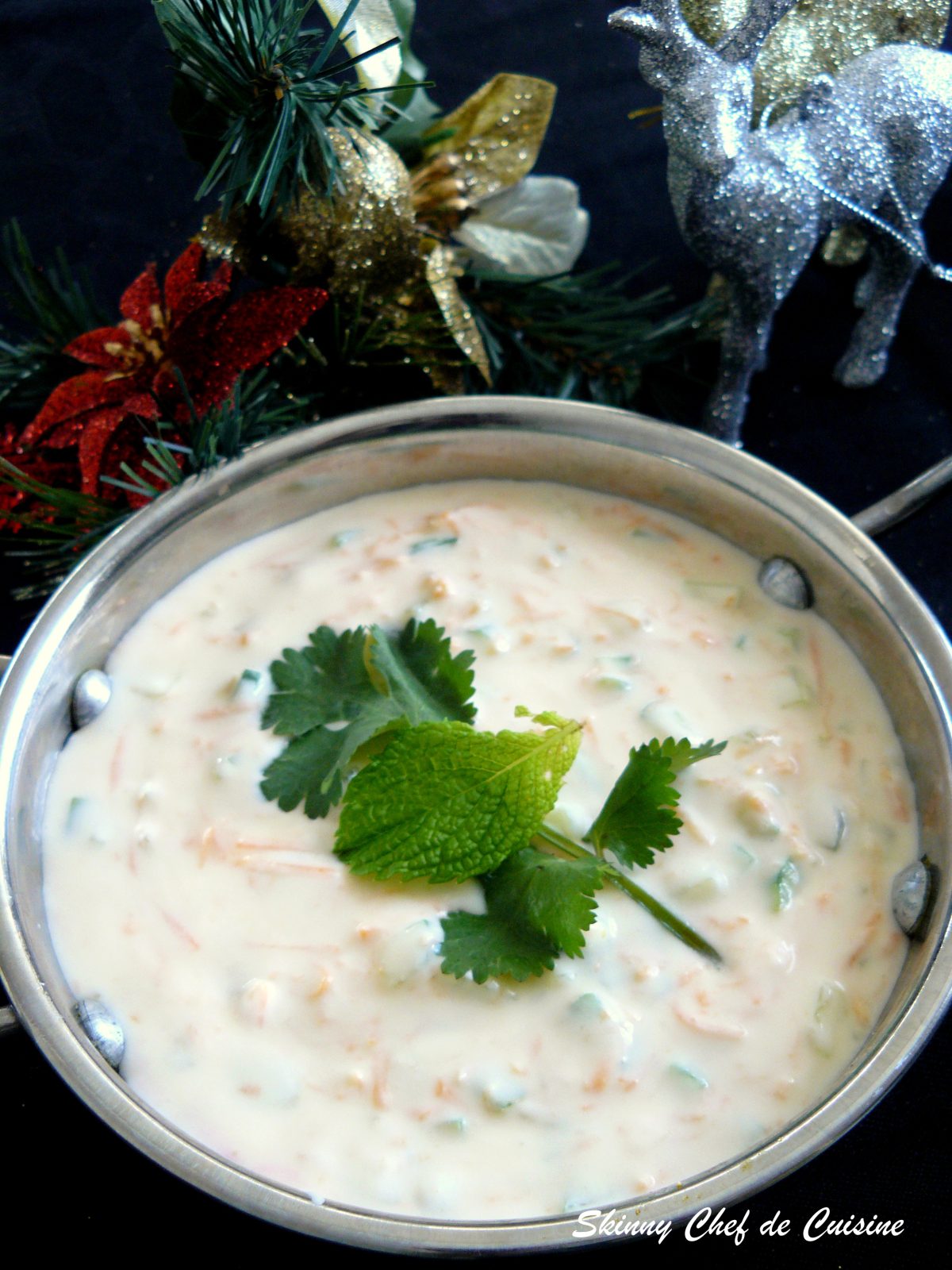 So no more talking – let's get cooking this awesome lamb biriyani.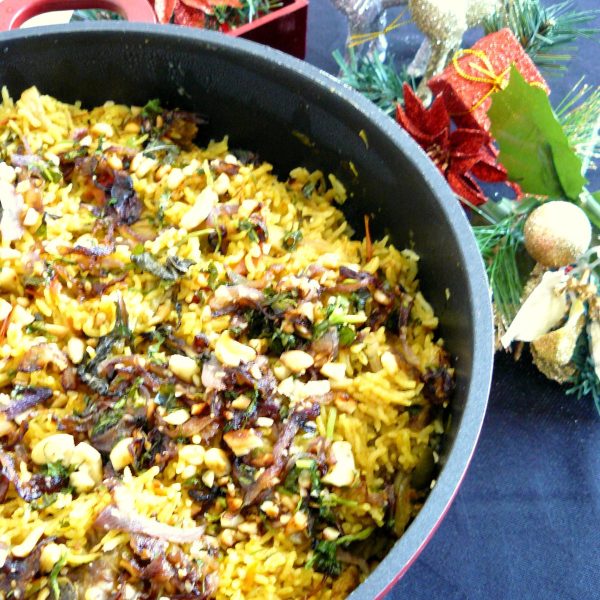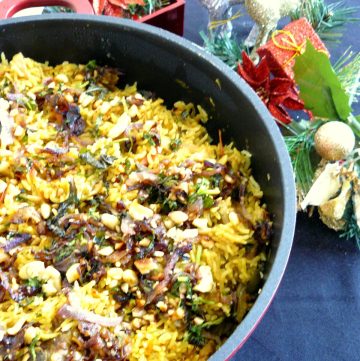 Print Recipe
Arcot style Lamb Biryani
Ingredients
For the rice:
Long grained rice – 1 kg washed and drained

Red onion – 4-5 sliced thinly

Tomato – 4-5 sliced

Ginger paste – 1 ½ tbsp

Garlic paste – 1 ½ tbsp

Bay leaf – 2

Clove

– 6

Cardamom – 6

Cinnamon bark – ½ inch

Peppercorns – 10

Green chillies whole – 10

Curry leaves – a handful

Coriander leaves – 1 cup chopped finely

Mint leaves – 1 cup chopped finely

Curd – 2 tsp

Turmeric powder – 1 tbsp

Red chilli powder – 1 tbsp

Salt – to taste

Ghee – 3-4 tbsp

Oil – 2 tbsp
For the lamb:
Lamb/mutton pieces – 1 kg cut into curry sized pieces

Red onion – 1 sliced

Tomato – 1 sliced

Ginger paste – 1 tsp

Garlic paste – 1 tsp

Turmeric powder – ½ tsp

Pepper – ½ tsp

Red chilli powder – ½ tsp

Garam masala – ¼ tsp

Salt – to taste
Instructions
Pressure cook the mutton pieces (2-3 whistles; meat should be 3/4th cooked) along with the rest of the ingredients and a little water till soft and tender.

Keep a large non-stick handi (deep-bottomed pan) on medium heat and add ghee and oil.

Once the oil has become moderately hot, add bay leaf, cloves, cardamom, cinnamon and peppercorns and crackle

Then add the sliced onions and sauté.

As the onion becomes translucent, add the ginger-garlic paste and sauté again.

Add curry leaves and whole chillies. Saute again.

Once the onions have turned golden brown, add sliced tomatoes and sauté again for 2 minutes on high flame.

Turn to medium heat and add chopped coriander leaves and mint leaves.

As the oil clears, add turmeric powder and red chilli powder.

Add curd and then lower the heat.

Next, add the cooked mutton pieces. Measure the broth and add this too to the masala.

Add the remaining amount of water (water: rice ratio is 2:1 if basmati or long grain rice is used.)

Add salt to taste and bring to boil.

Add the washed rice and mix well.

Turn to high heat and cook covered for 5 minutes.

Remove lid and mix well, turn heat to low and cook till the rice is done and all the water is absorbed.

Turn off heat and let sit for a while before removing the lid.

Garnish with chopped coriander leaves, fried onions and cashewnuts. Serve hot.