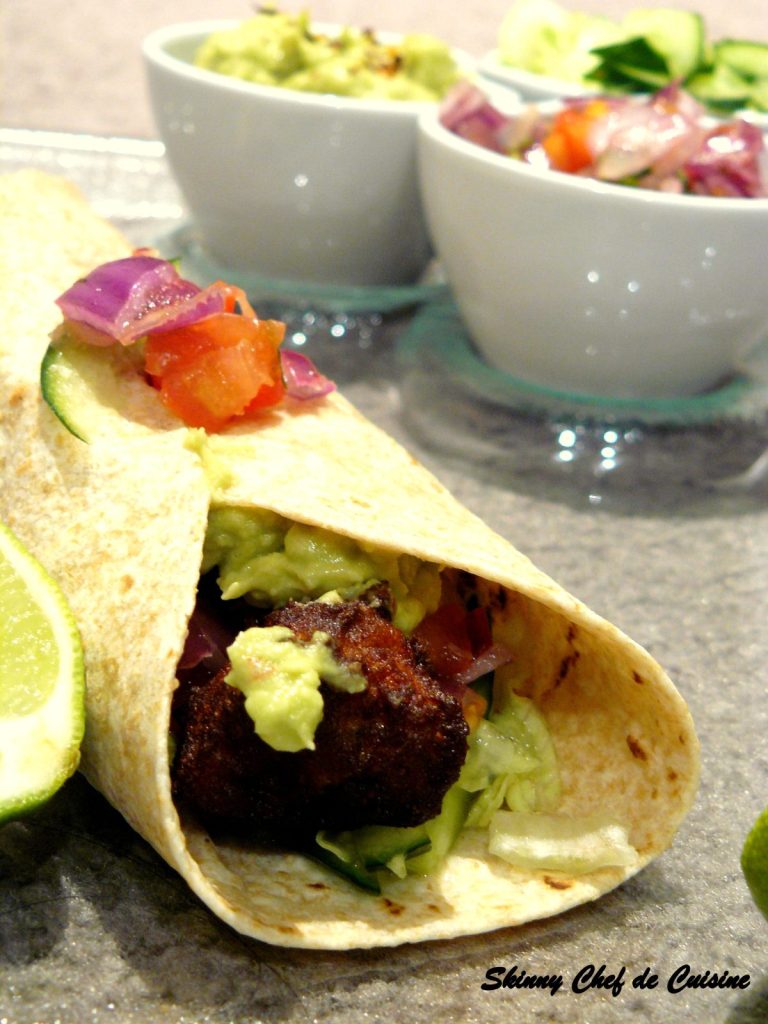 I have been seeing a lot of food bloggers post a recipe for Chicken bezule on their blogs and my first thought has always been, 'arre, that is our chicken pakoda'.

Chicken bezule is a famous Mangalorean street food and what I call chicken pakoda enjoys the same cult status on the streets of Tamil Nadu. Now, I have made chicken pakoda before but my marinade incorporated more of the Kerala flavours (my twist basically). While there are plenty of recipes for this dish on the Internet, the one that caught my fancy was from the blog, Red Chillies.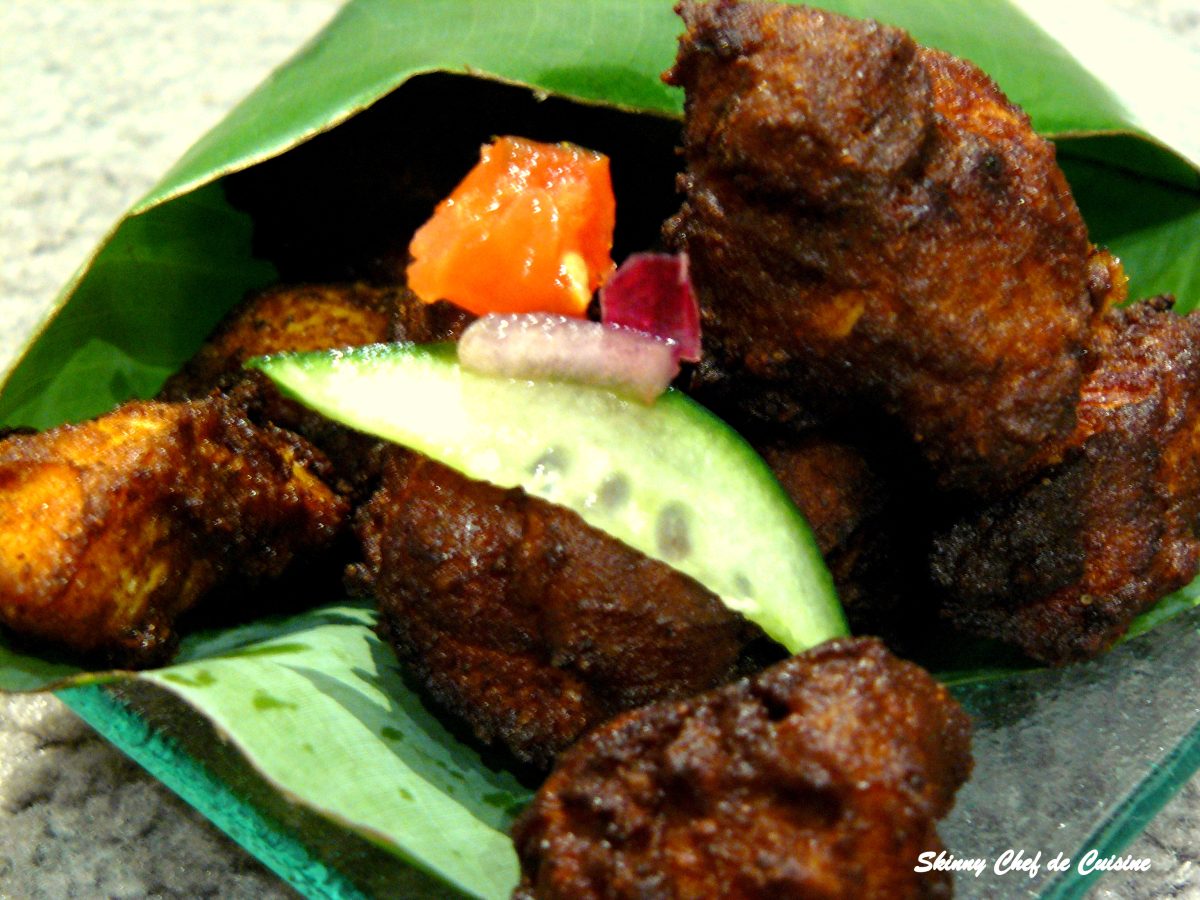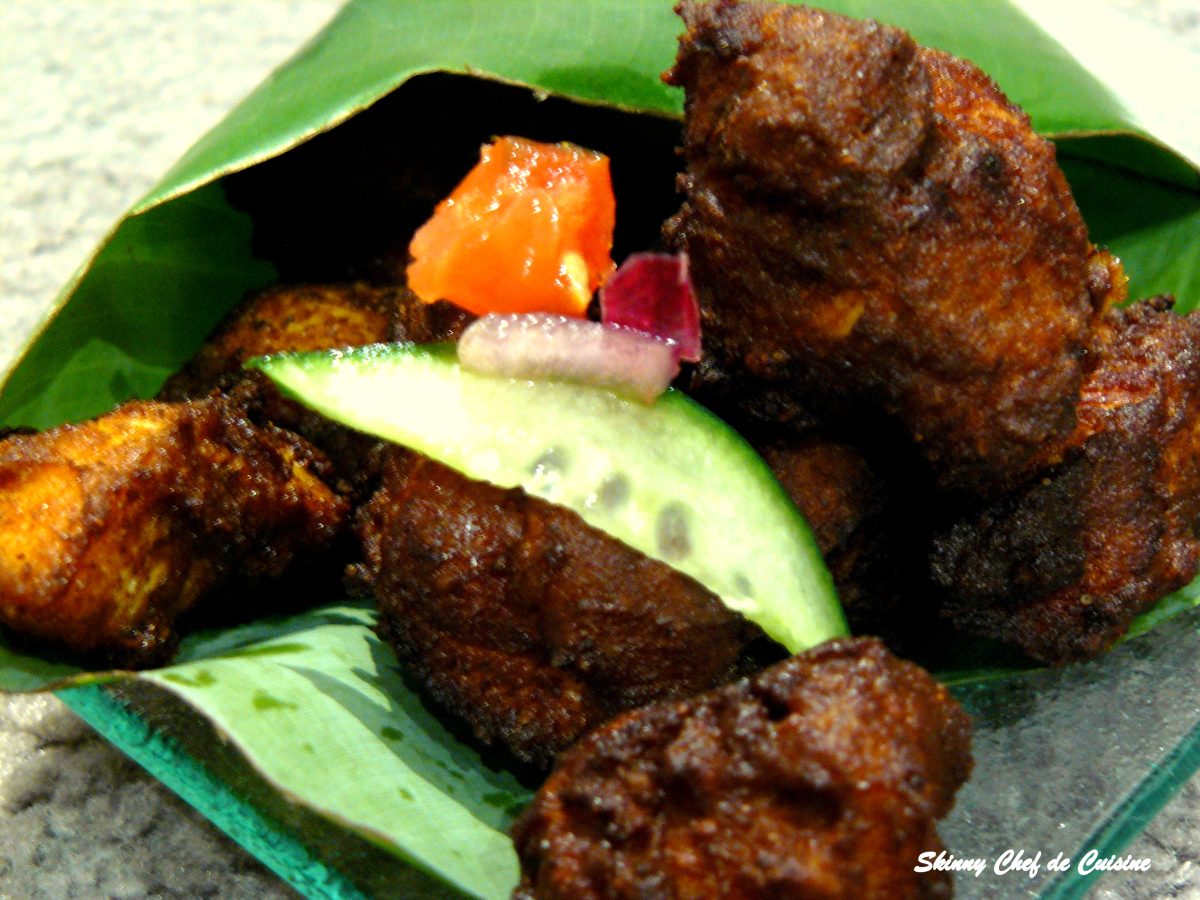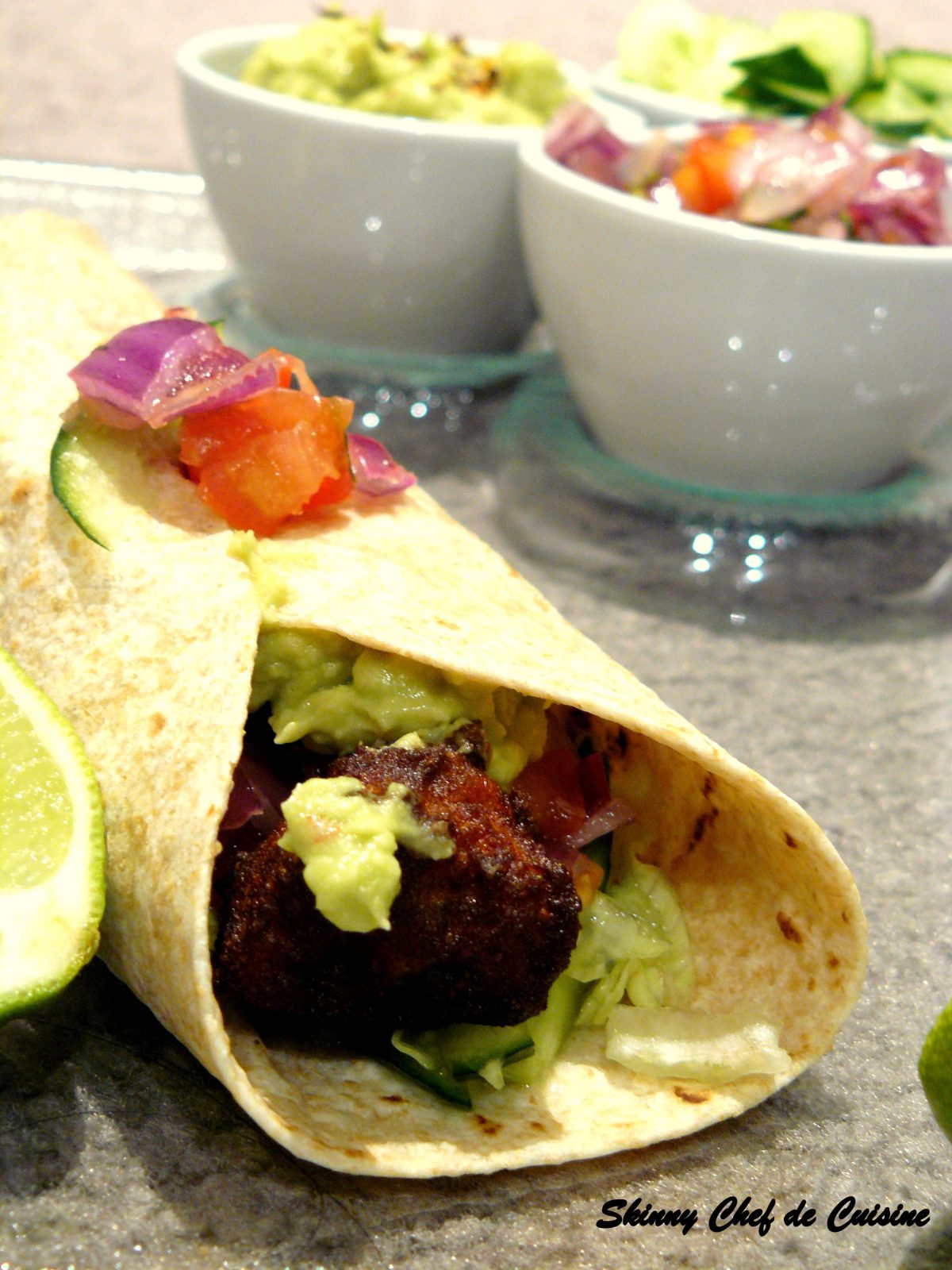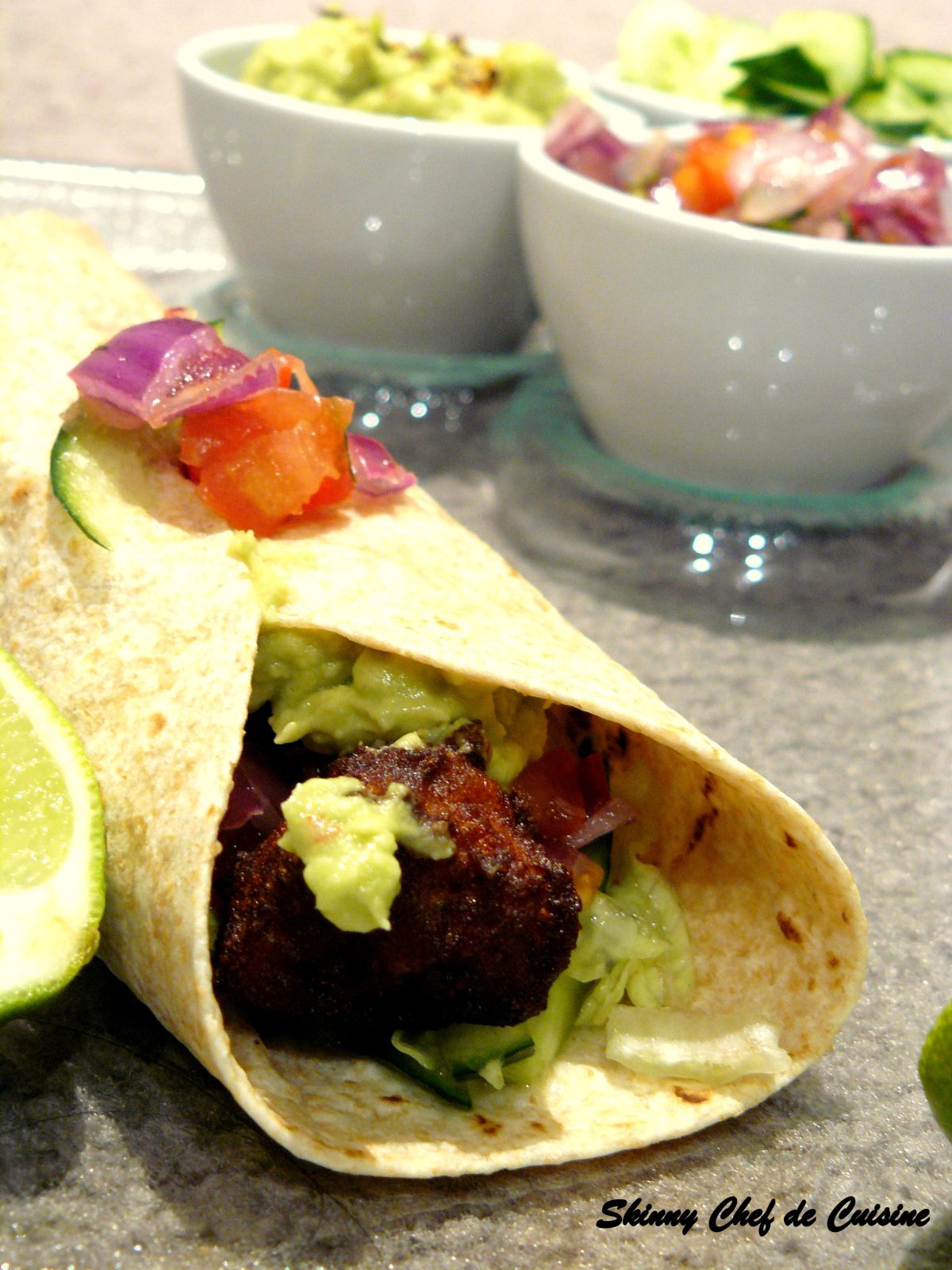 Now coming back to chicken bezule aka pakoda, I loved the fact that there is no thick and hard outer coat but just a thin, crispy layer coating the juicy and succulent chicken. There is an explosion of flavours in this yoghurt-based marinade with the aromatics and spices which works best if made fresh each time. Though the recipe did use red food colour for that rich red hue to the chicken pieces, I didn't use any. Instead I used Kashmiri chilli powder to get the red colour without the heat. But if you must, it is always advisable to use organic food colours.

Usually served as an accompaniment or starter, I wanted to convert this into a full-fledged meal and the best way to do it was 'wrap it up'!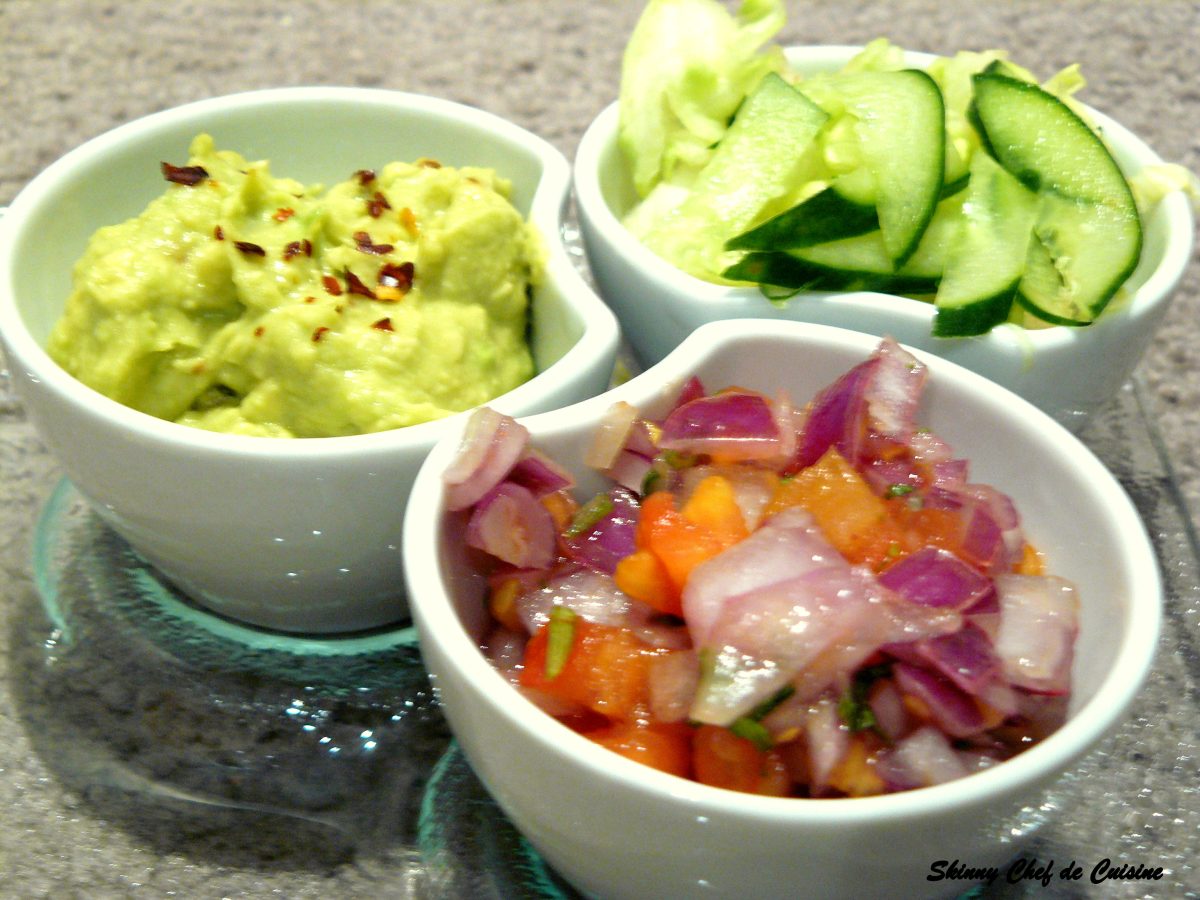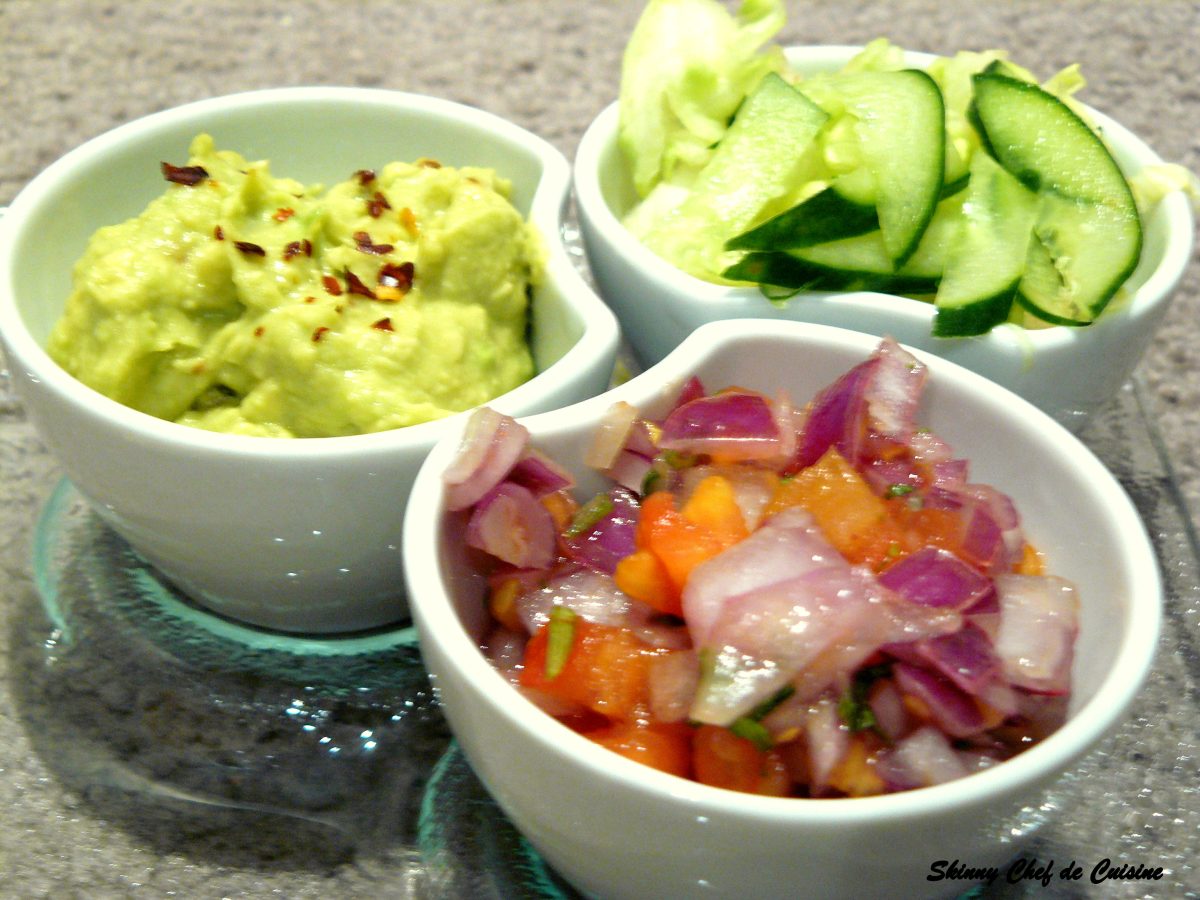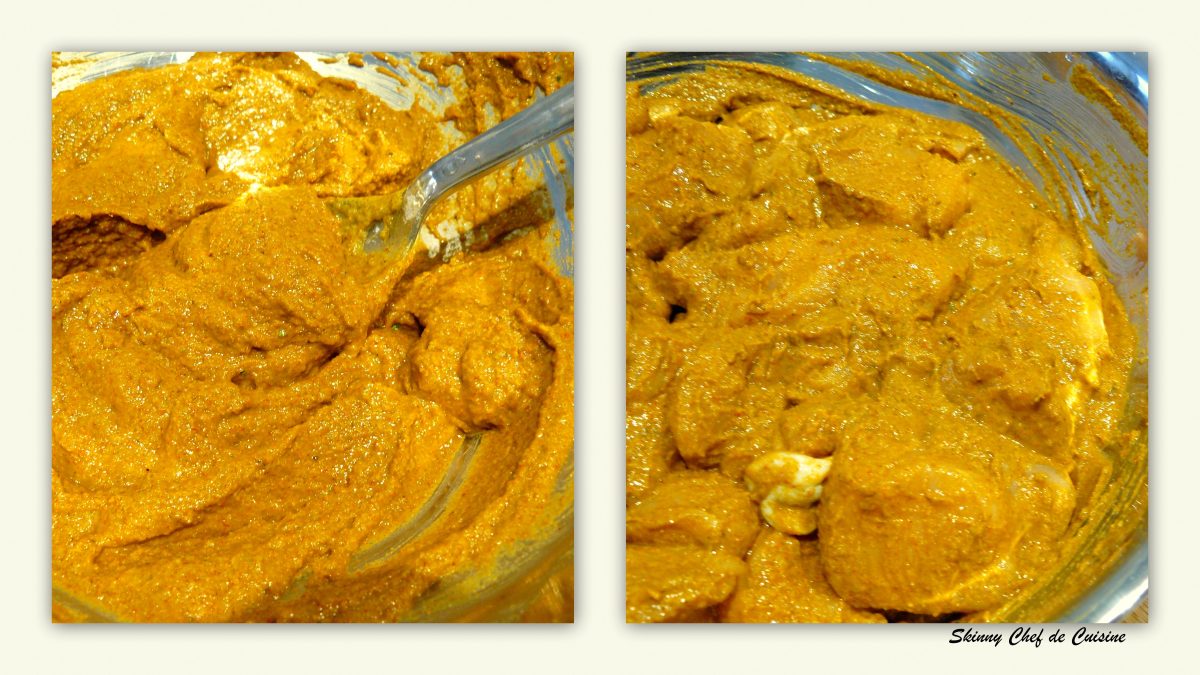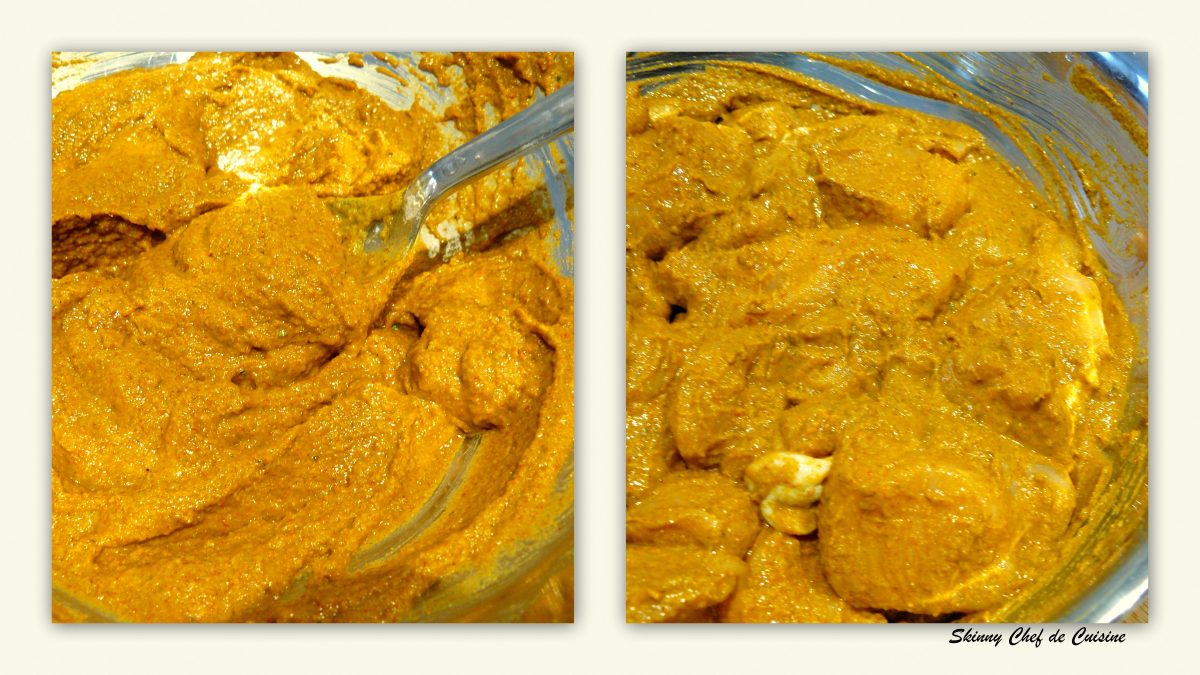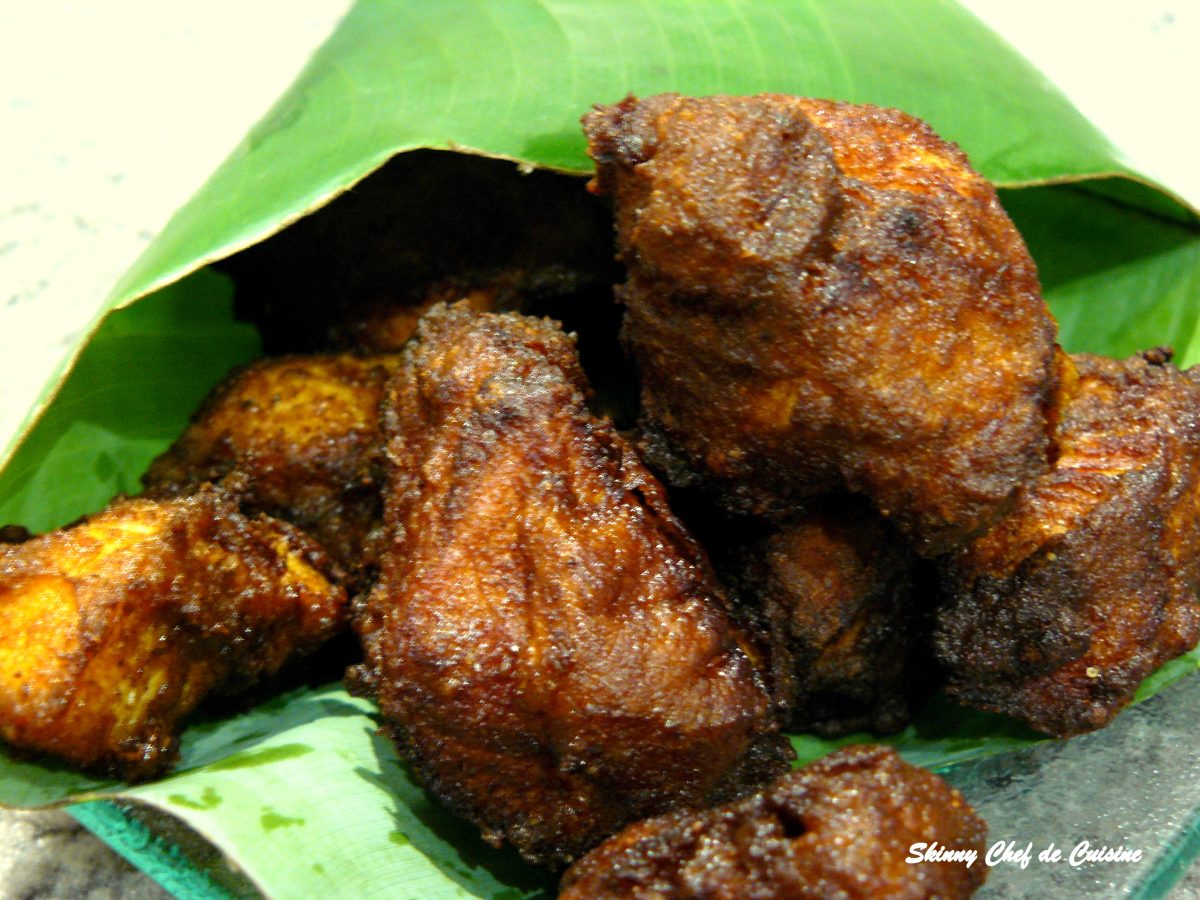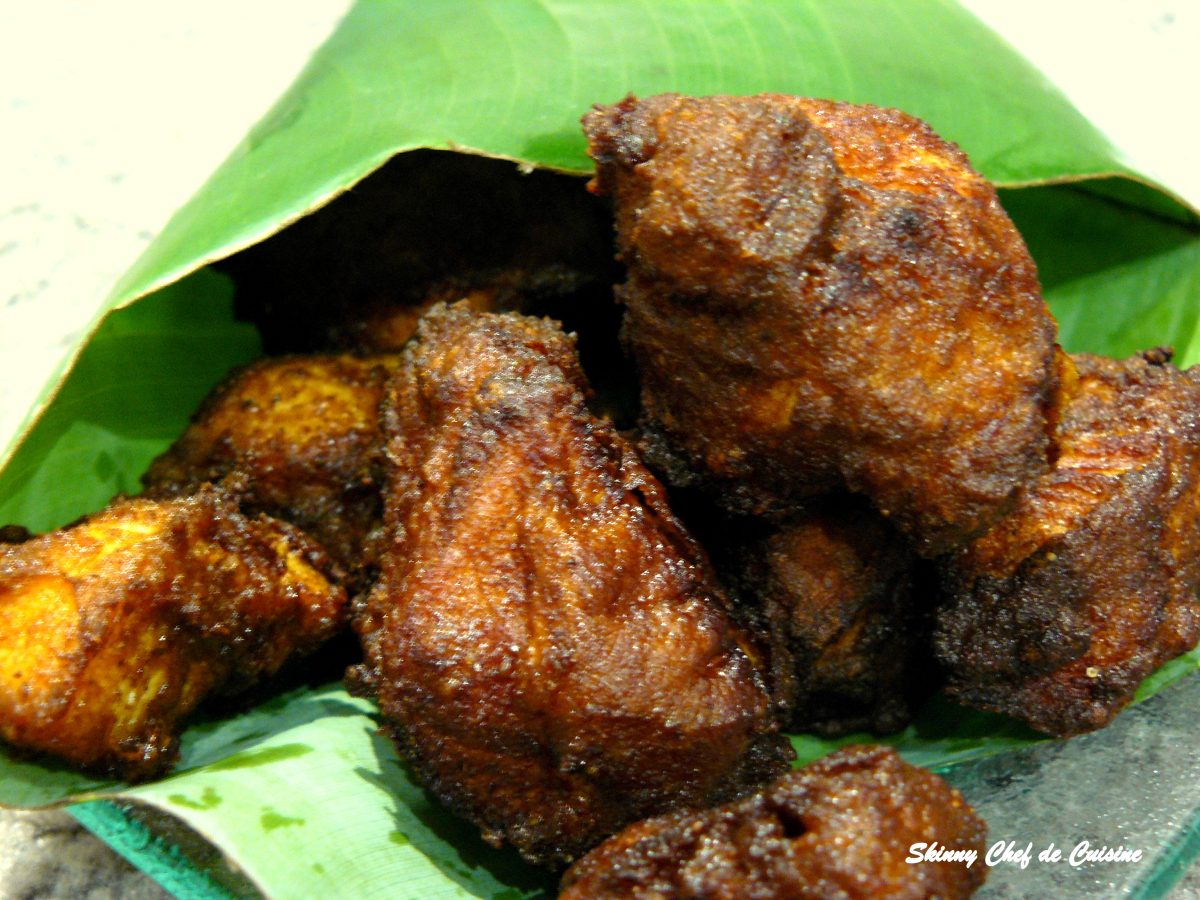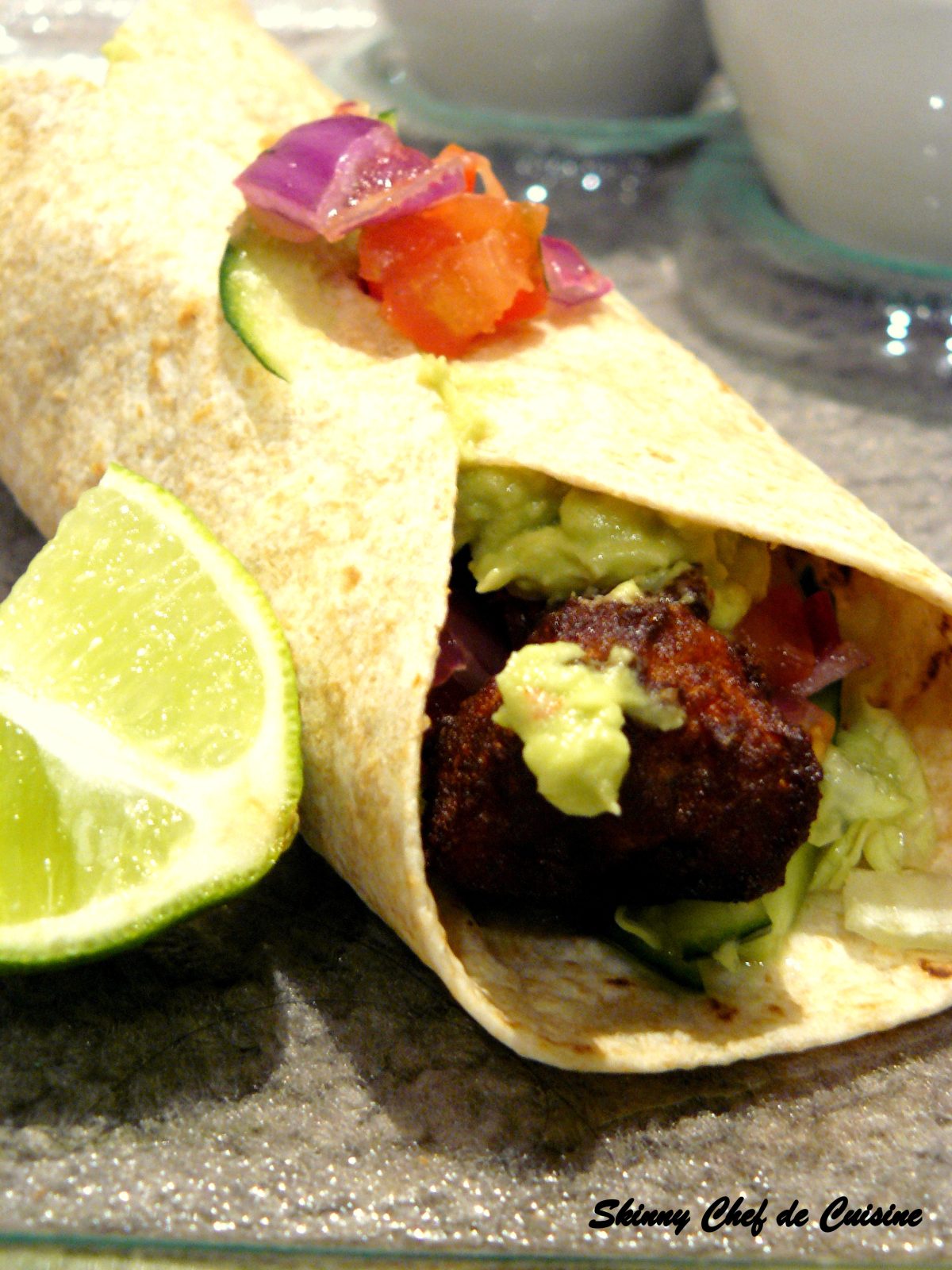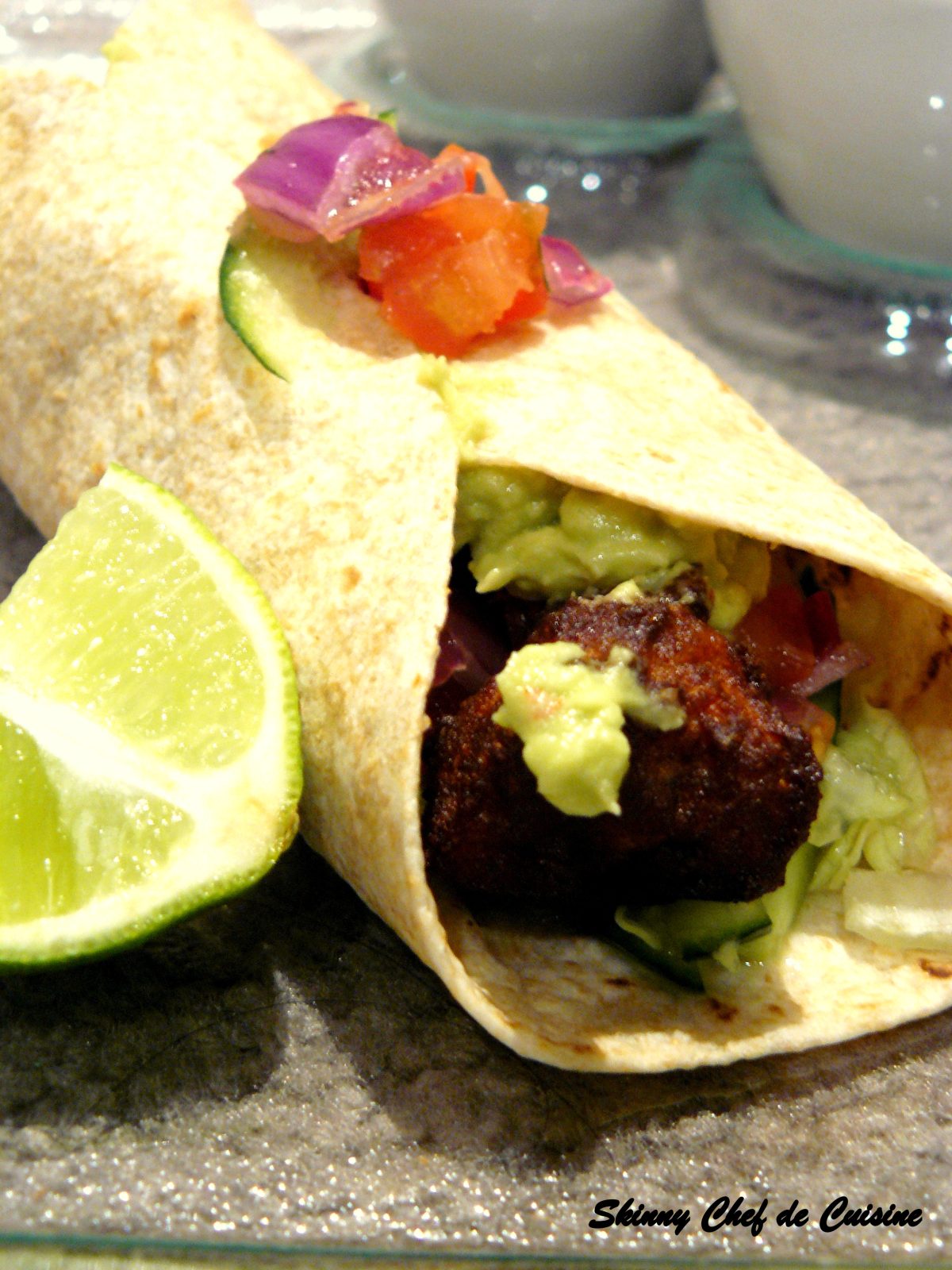 Layered up on a wheat wrap with the succulent pieces of chicken and added a good measure of fresh salsa, cucumber slices, avocado dip, squeezed some lemon over – the result was culinary perfection! A filling, delicious sandwich that is perfect for a weekday meal or a party.

So let's get wrapping, oops cooking, Chicken Bezule…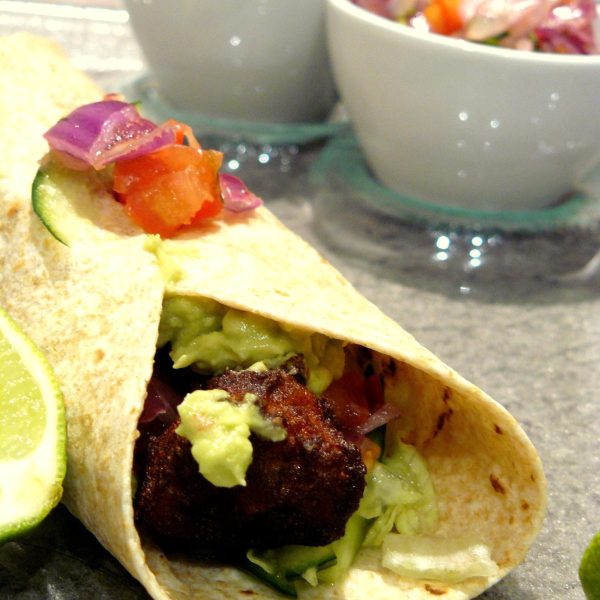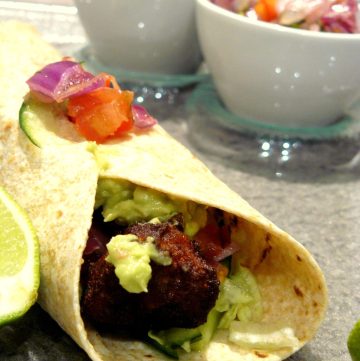 Print Recipe
Chicken Bezule Wrap
Ingredients
Chicken bezule:
Chicken

boneless pieces – 500 gm

Ginger – 1 inch

Garlic – 4 cloves

Coriander leaves – 1/3rd cup

Curry leaves – 2 sprigs

Red chilli powder – 1 tsp

Kashmiri chilli powder – 2 tsp

Garam masala – ½ tsp

Lemon juice – 1 tbsp

Curd – 2 tbsp

Rice flour – 2 tbsp

Maida/bleached wheat flour – 2 tbsp

Salt – to season

Vegetable oil – for deep frying
Avocado dip:
Ripe avocado – 2

mashed well

Juice of one lemon

Salt – to season

Chilli flakes

optional– ½ tsp
Salsa:
Ripe red tomatoes – 2 large

chopped finely

Red onion – 1

chopped finely

Green chilli – 1

chopped finely

Salt – to season

Juice of ½ lemon
To finish off:
Cucumber – cut into thin slices

Wheat wraps
Instructions
To prepare chicken bezule:
Grind the aromatics i.e. ingredients 2-5 into a fine paste.

In a bowl, mix yoghurt, spice powders, rice flour, wheat flour, lemon juice and salt.

Add the chicken pieces into the marinade and mix thoroughly. Refrigerate for at least 2 hours (the more the better)

Heat oil in a large, deep pan and deep fry the chicken pieces.
To prepare avocado dip:
Mix mashed avocado with lemon juice. Season with salt and chilli flakes.
To prepare salsa:
Mix together ingredients 19-23.

.

To assemble the wrap, spoon the salsa, place the chicken pieces on top and then add the avocado dip, sliced cucumbers and a dash of lemon.
Notes
What I do to get the perfect salsa is put all the ingredients in a large bowl with a tight lid. And then its shake baby shake. Open up for a perfect juicy salsa