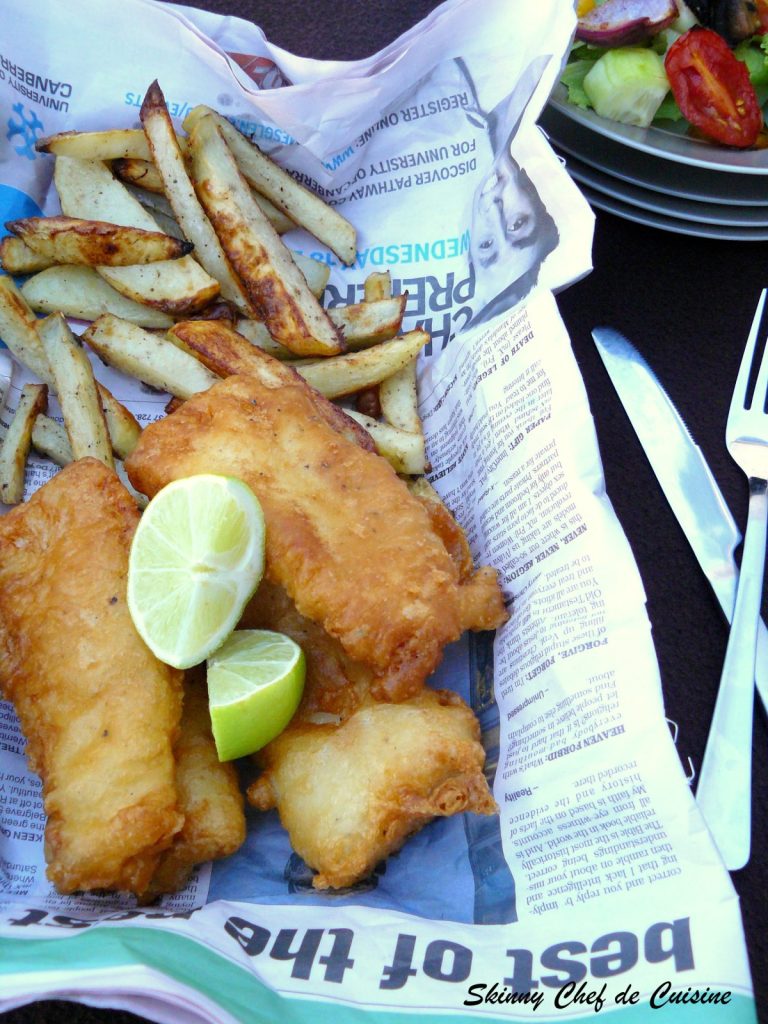 Maggie Beer – every time I see her on television, there is this rush of maternal love and warmth that I feel. The aura of gentleness, humbleness and goodness that she exudes makes you feel truly loved and cherished – something that a mother does best. She is perhaps the 'most recognized' face of the Australian food scene and recently, she was chosen as a winner of the Australia Post Australian Legends Award, an honour she shared with other culinary stalwarts like Neil Perry, Kylie Kwong and Stephanie Alexander among others.

Fish and chips is a British classic which was famous among the working class and believed to be introduced into the cuisine by Jewish refugees. Today, this dish has achieved cult status across the globe and it is a common sight to see a local fish and chips shop in every neighborhood.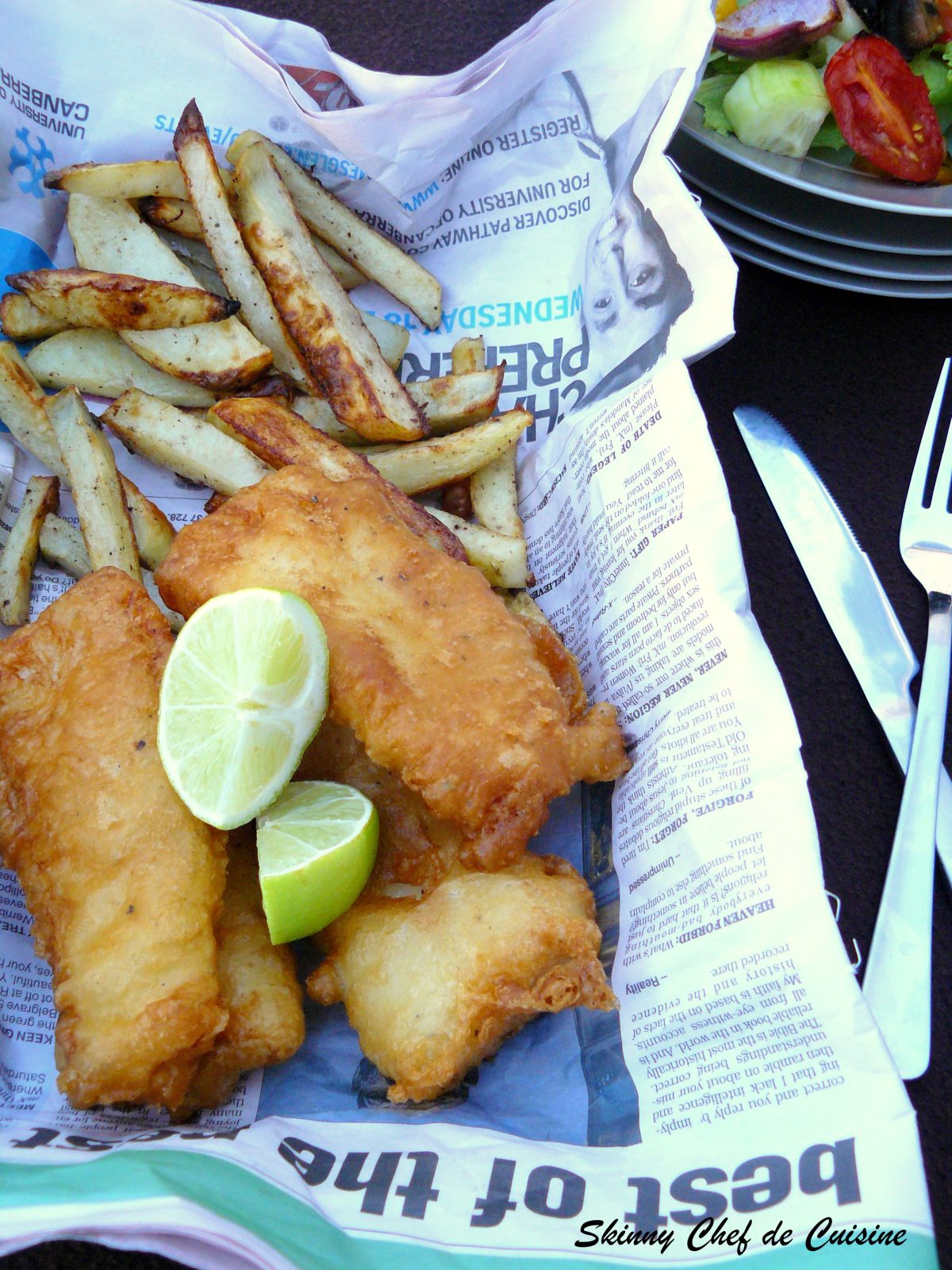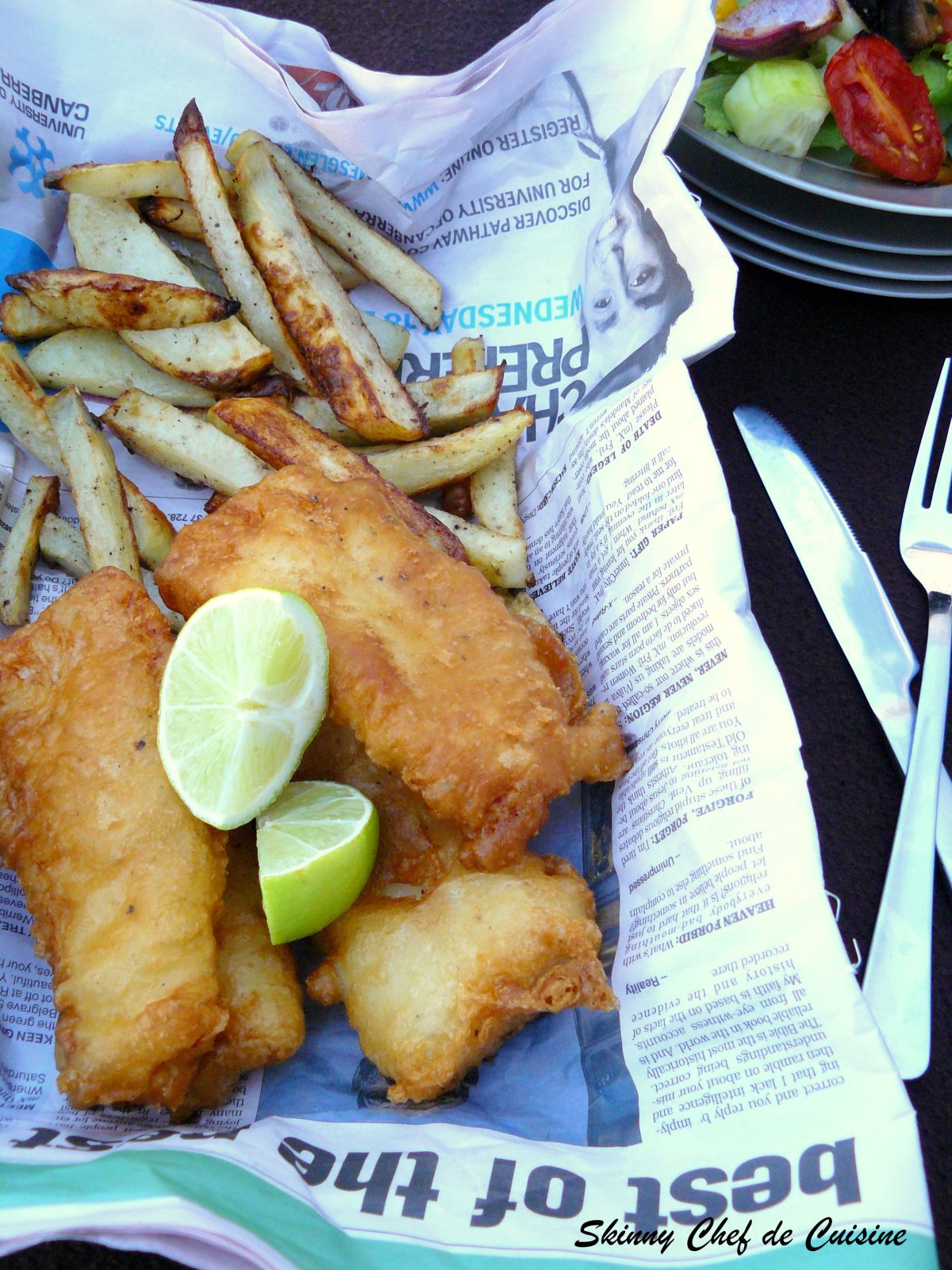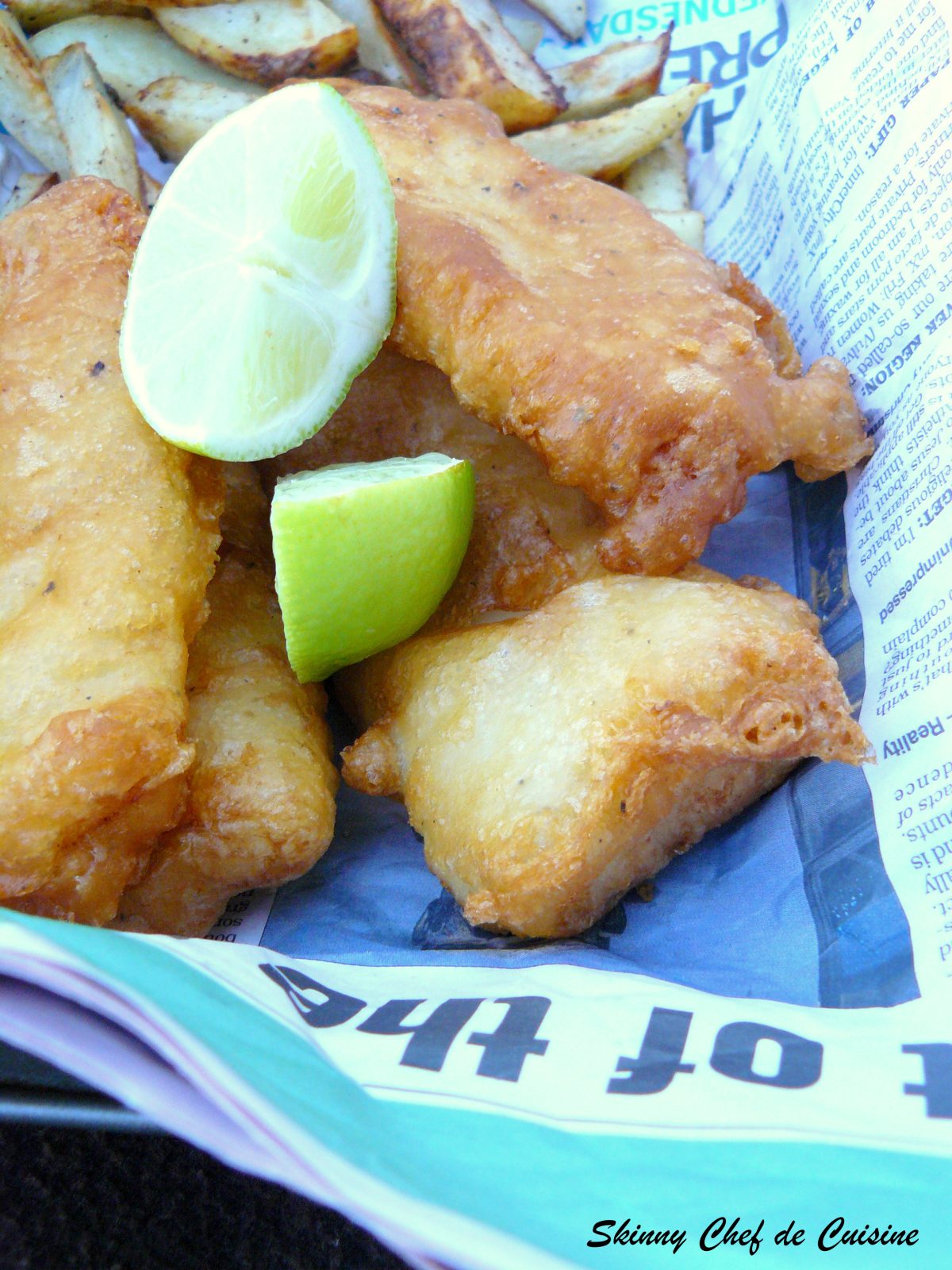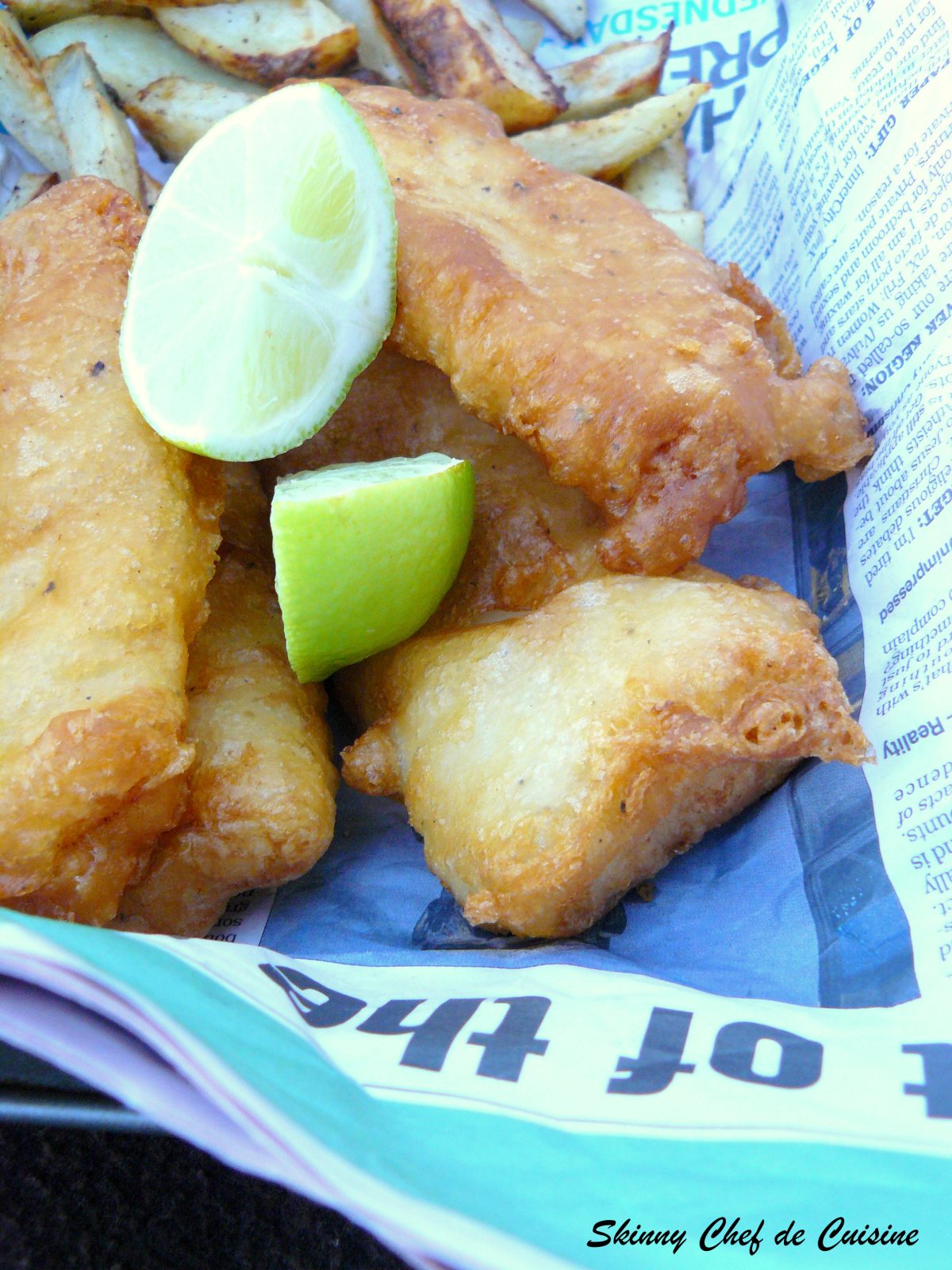 This English classic is from her cookbook, a foolproof recipe which simply cannot go wrong. The batter is simple and sensational – the crispy, crunchy exterior encases the soft succulence of the fish like a protective cocoon. Buy the freshest fish you can and get the batter right – that's all you need to enjoy this fishy feast.

For this recipe of fish and chips, I used fresh sea bass fillets and of course paired it with chunky fries. But if you want to skip the fries, then steamed/roasted veggies would make a great side. A glass of white wine would complete this comfort dish…..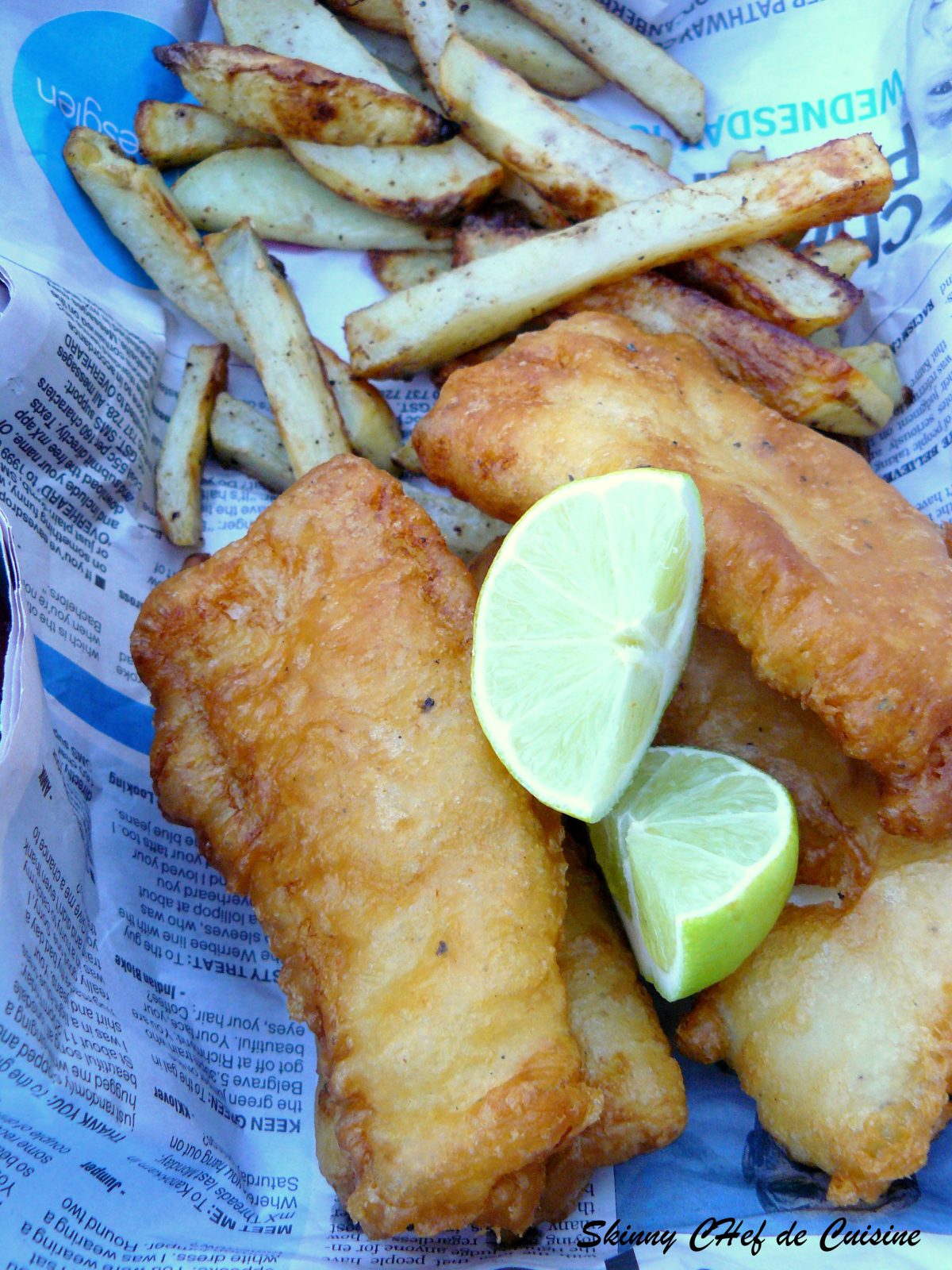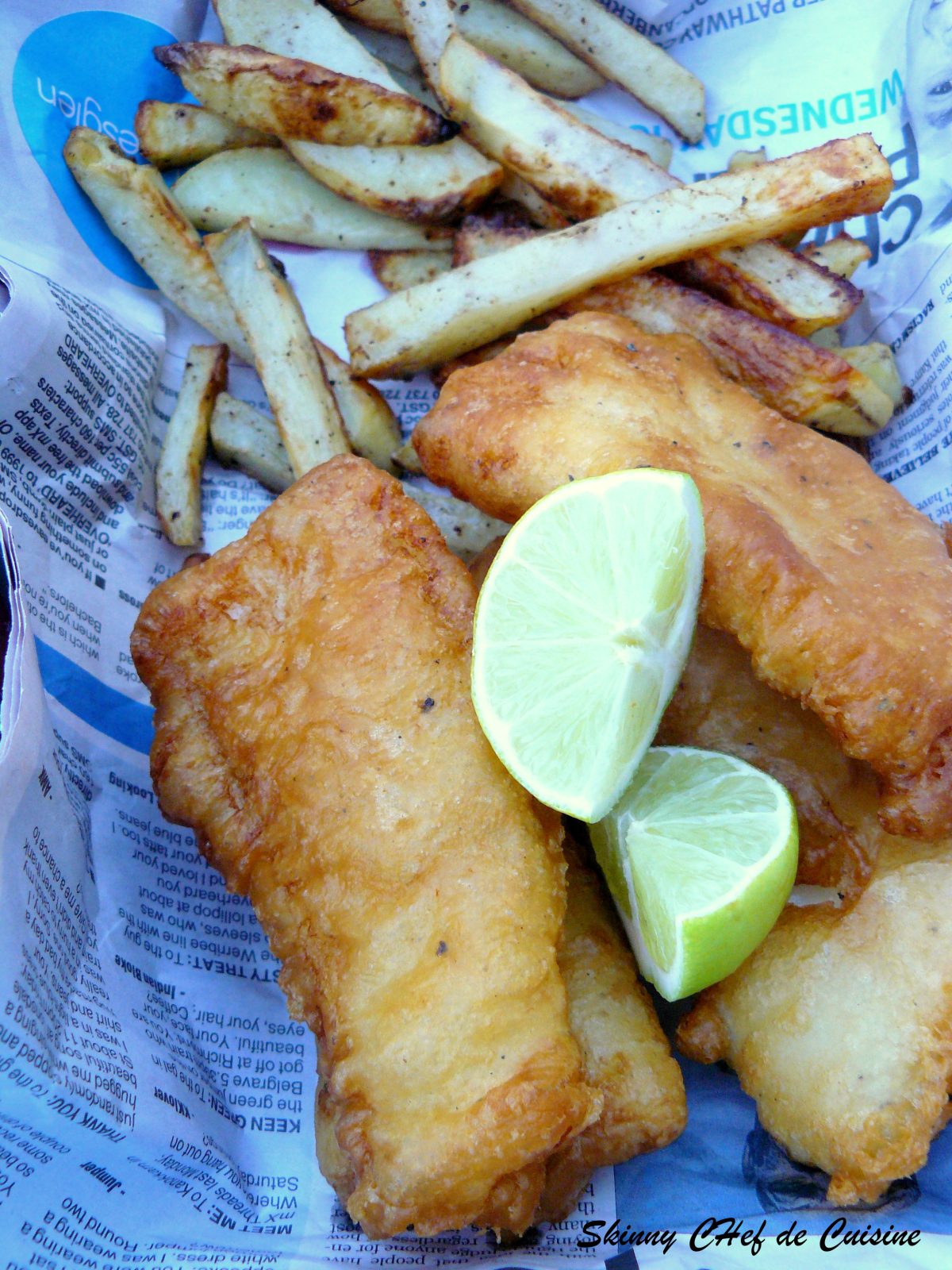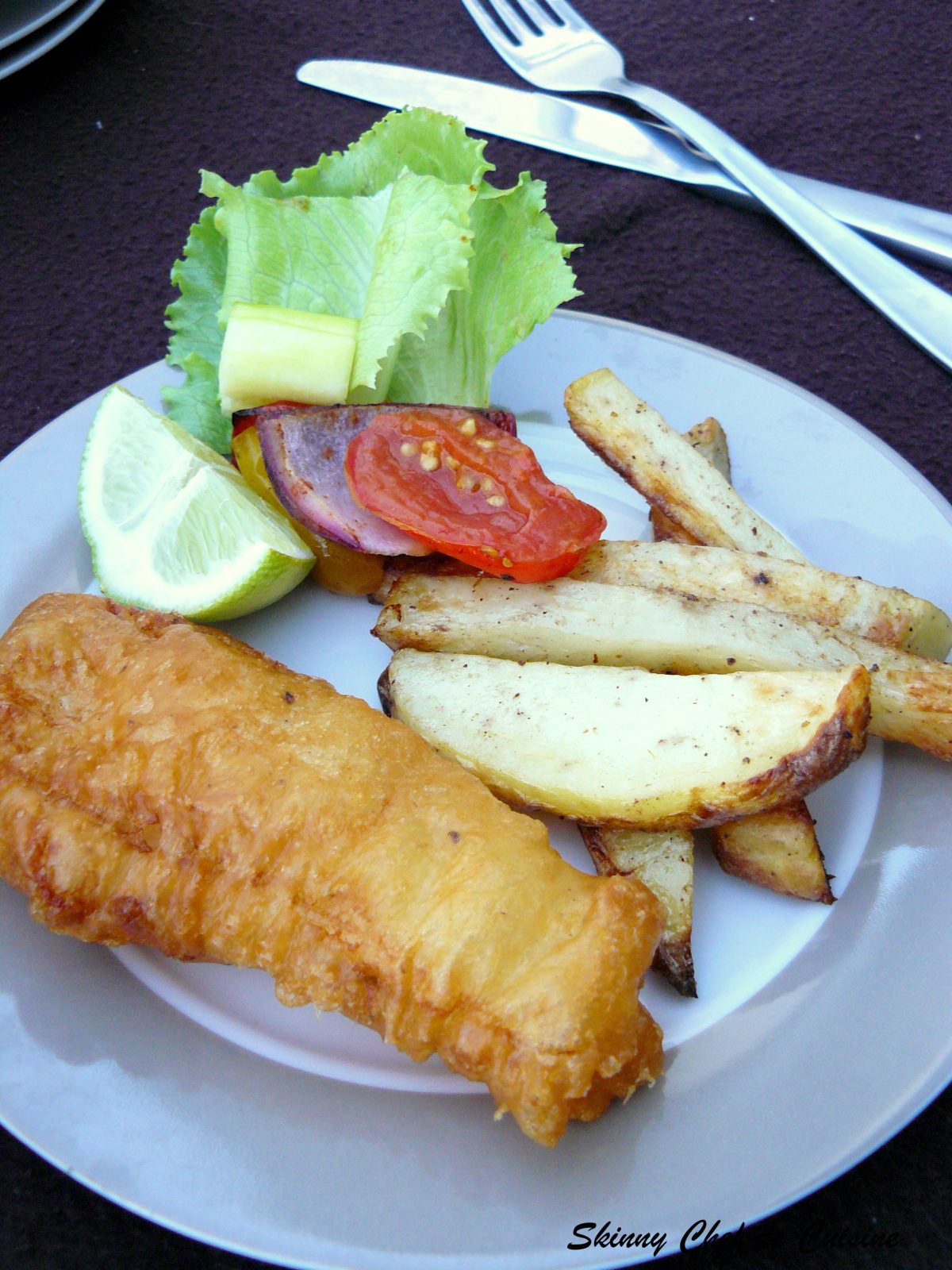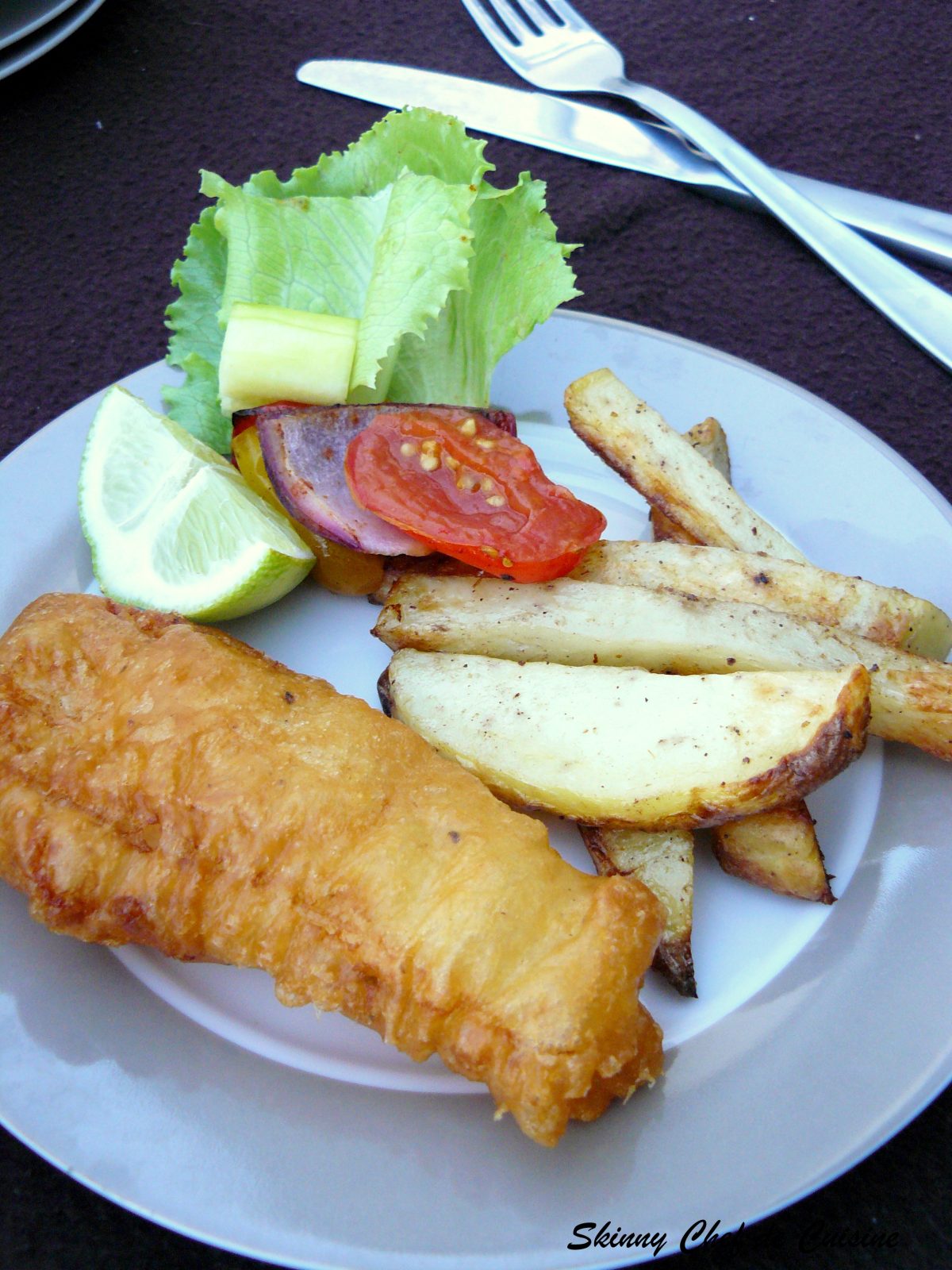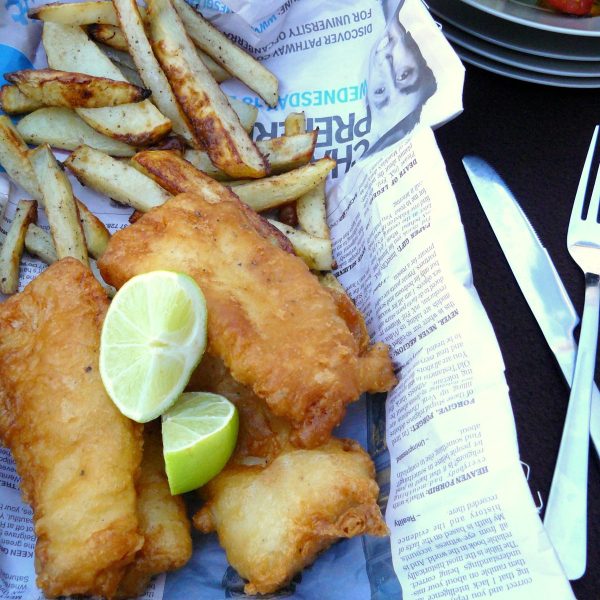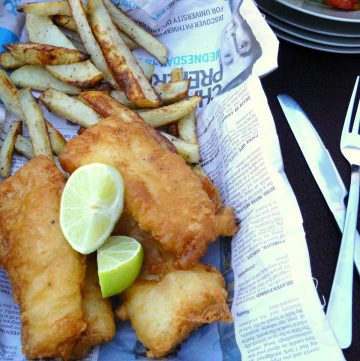 Print Recipe
Fish and Chips
Ingredients
White fish fillets – 4

Vegetable oil – for frying the fish and potatoes

For the batter:

Self-raising flour – 125 gm

Light beer – ¼ cup

Cold water – ½ cup

Salt – to season

Pepper – to season

Note – If you do not wish to use beer

use cold soda/sparkling water instead.

For the fries:

Potatoes – 3

cut into thick wedges or long strips

Salt – to taste

Pepper – to taste
Instructions
Prepare the batter and whisk well to combine. Keep refrigerated for 15 minutes.

Heat oil in a deep pan; coat each piece of fish well in the batter and deep fry. Fry in small batches and drain excess oil on tissue paper.

Deep fry the potatoes and drain excess oil. Season with salt and pepper.

Serve hot with your favourite sauce.