When it comes to Indian breads, I am very much a beginner – the only two I ever make are chappathi and puri. But now I intend to make changes to that status and learn more about the various types of breads from this vast nation.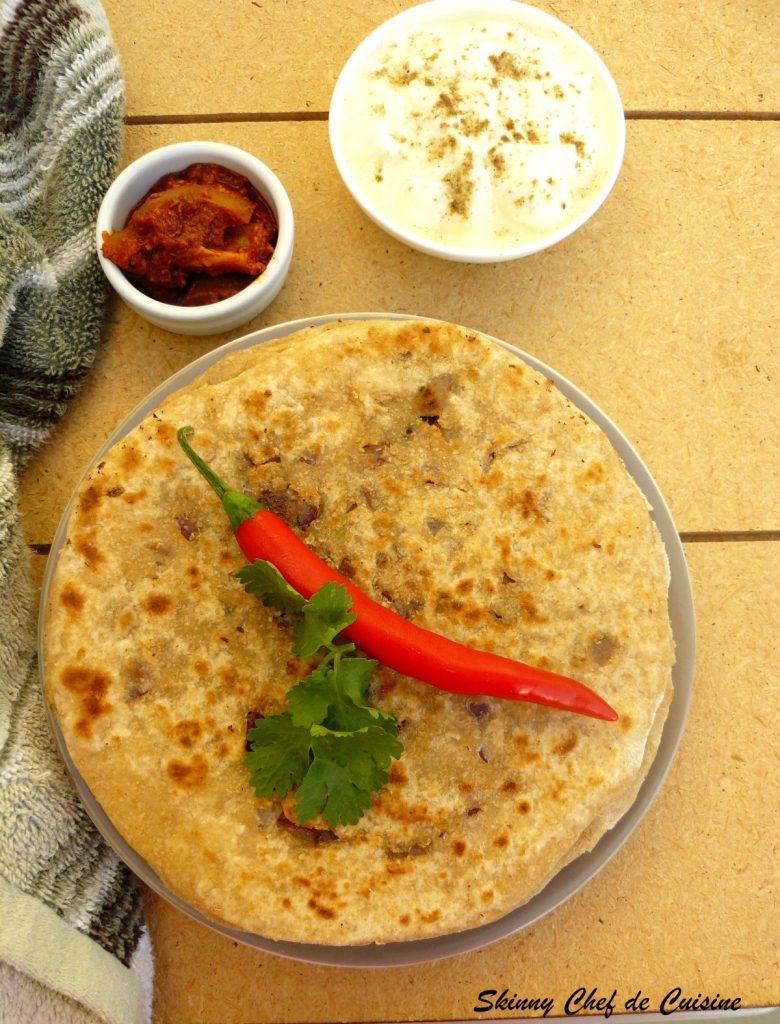 Parathas are a staple in almost all North Indian households and there is so much variety that you can bring to this humble whole wheat flat bread. Today, I have made an onion stuffed paratha which is basically a flat bread made from whole wheat flour stuffed with a mildly spiced onion mixture.
The best thing about stuffed parathas is that you can use just about ingredient to make the stuffing. Pair it with a raita/yoghurt dip, pickles and roasted pappad and you have a wholesome, nutritious meal ready.

And like I mentioned, being a beginner, I would love to know more about the different types of breads that you make at home.
So let's get cooking……hot and delicious onion paratha.

Recipe courtesy – www.7aumsuvai.com