The Szechwan or Szechuan chicken is a signature dish which truly highlights the flavours of Indo-Chinese cuisine.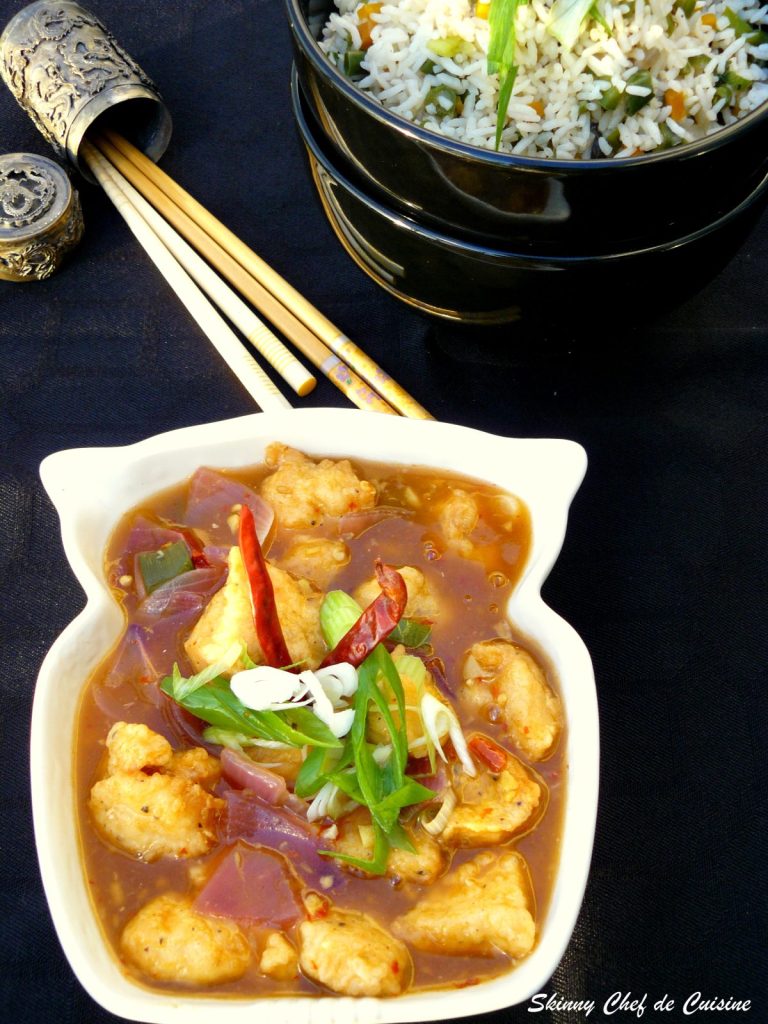 This dish or rather the Szechwan/Szechuan/Sichuan style of cooking originated in the Sichuan province of China and is famous for its use of bold, spicy flavours resulting from the use of Sichuan peppercorns and also garlic and chili peppers.
Indo-Chinese cuisine is believed to have emerged from Calcutta through the small Chinese community that set up home there over a century ago. Eventually, a new type of cuisine emerged incorporating the Chinese cooking techniques with the local ingredients and also catering to the Indian taste buds.
And so is the case with this dish too! Szechuan pepper was not an ingredient available to the Indian community then and so the fiery spiciness of the dish was achieved using our native red chillies which definitely delivered the punch but was not same in flavour. So the names remain same but the Indo-Chinese version bear very little resemblance to the traditional one.

But having said that, I must say the Indo-Chinese version will always remain my favourite because it has all the flavours that our taste buds enjoy. This hot, spicy chicken dish is best accompanied with fried rice and has to be eaten as soon as it has been prepared. But be prepared for the hot hit of chilli; it's better to have your glass of water nearby.
So here's Szechwan chicken for you – hot, fiery, spicy bursts on your taste buds but delish and best enjoyed with a simple vegetable fried rice!

Recipe Courtesy – thetummytale.wordpress.com