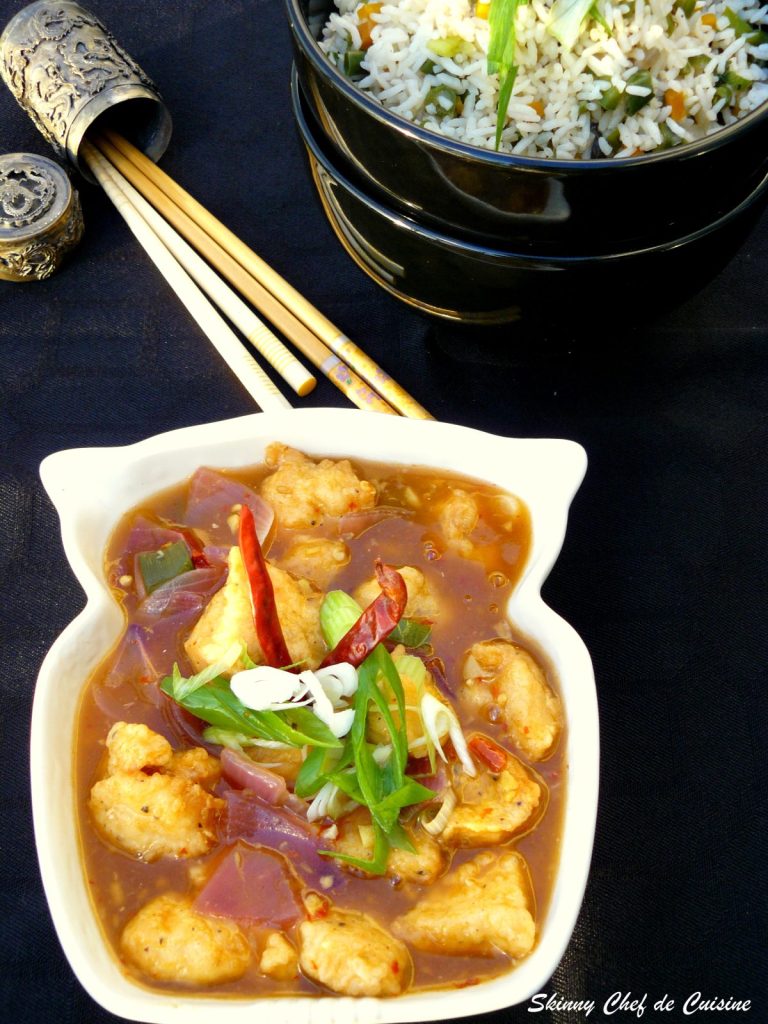 The Szechwan or Szechuan chicken is a signature dish which truly highlights the flavours of Indo-Chinese cuisine.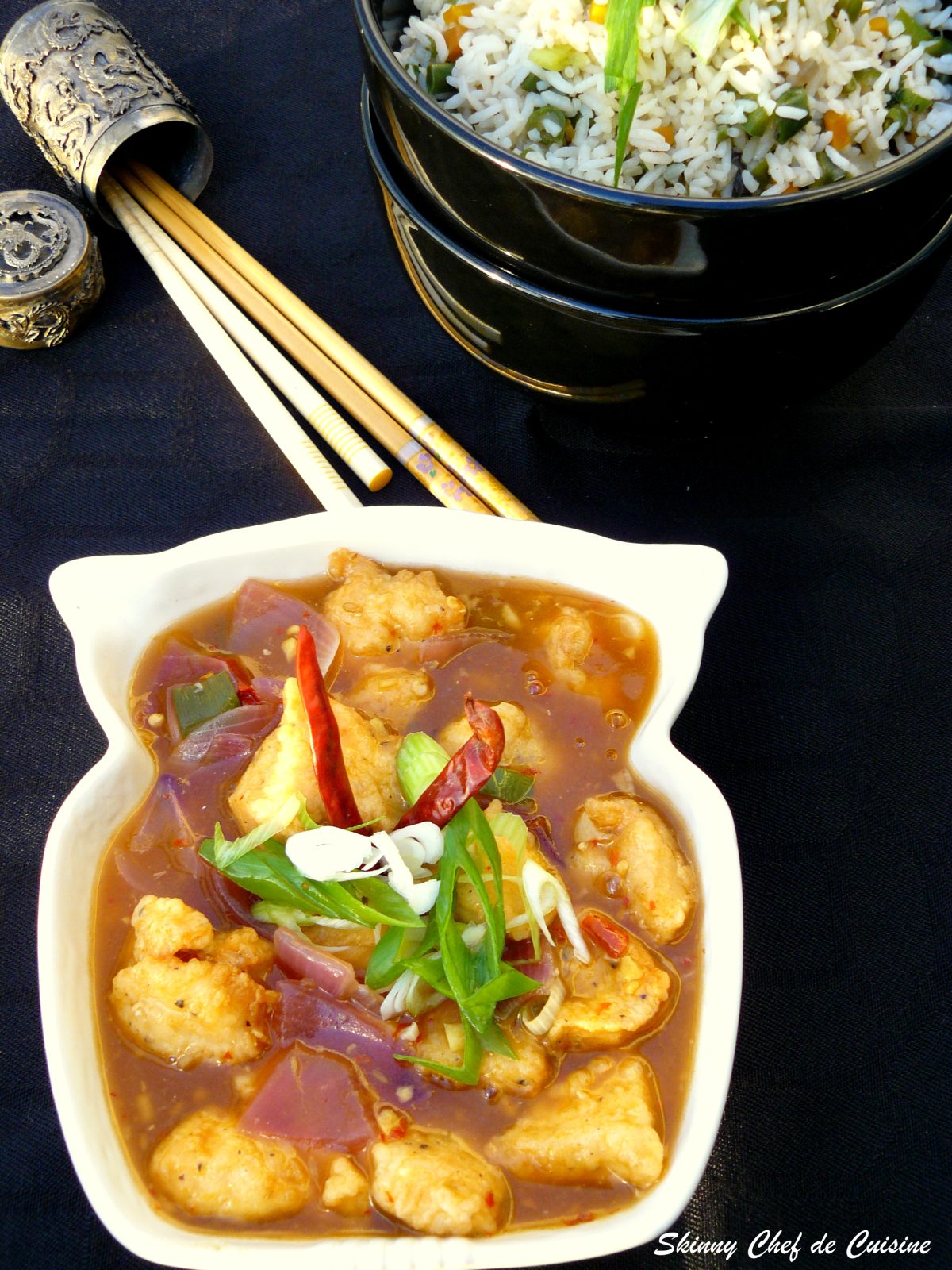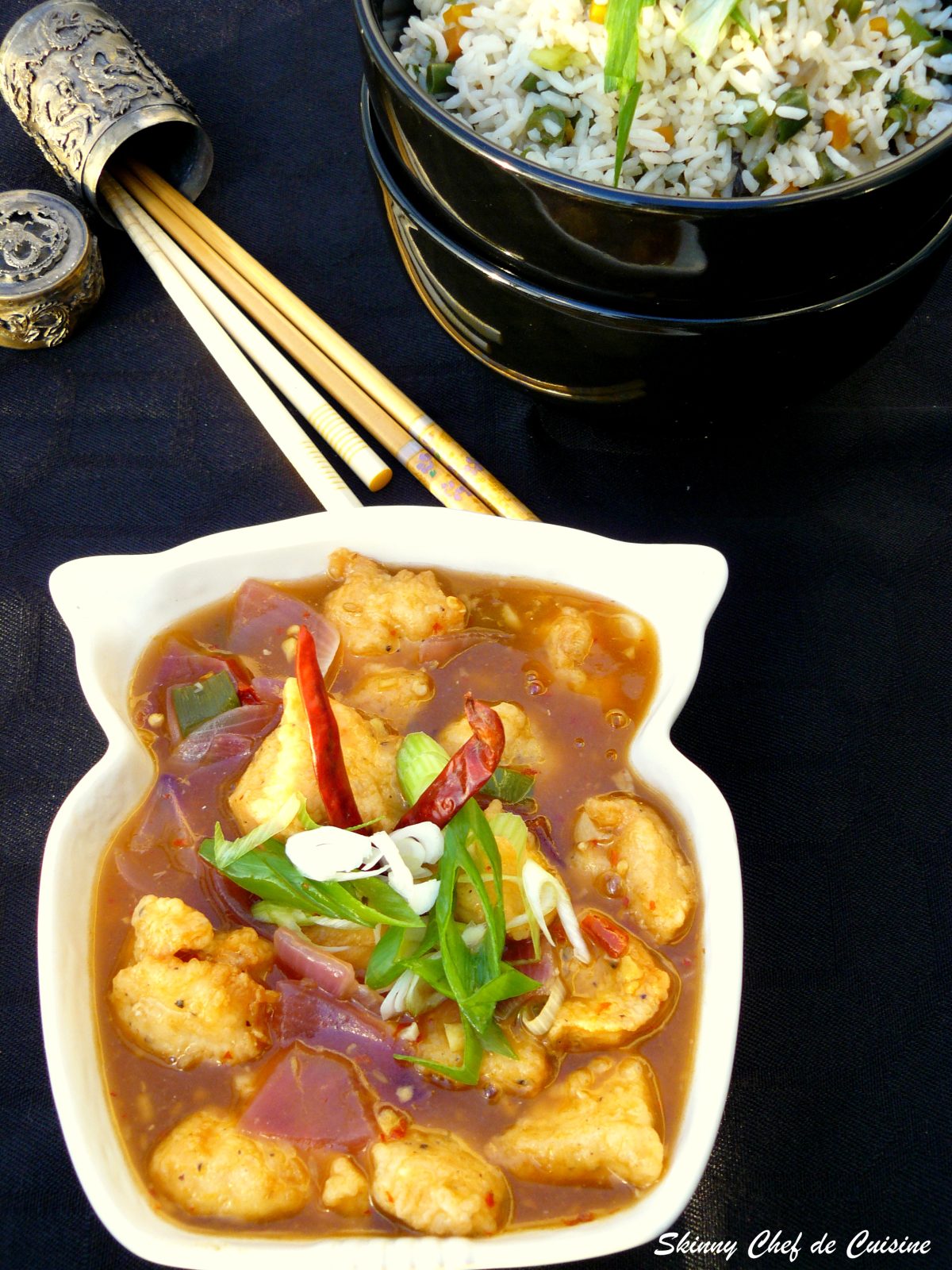 This dish or rather the Szechwan/Szechuan/Sichuan style of cooking originated in the Sichuan province of China and is famous for its use of bold, spicy flavours resulting from the use of Sichuan peppercorns and also garlic and chili peppers.
Indo-Chinese cuisine is believed to have emerged from Calcutta through the small Chinese community that set up home there over a century ago. Eventually, a new type of cuisine emerged incorporating the Chinese cooking techniques with the local ingredients and also catering to the Indian taste buds.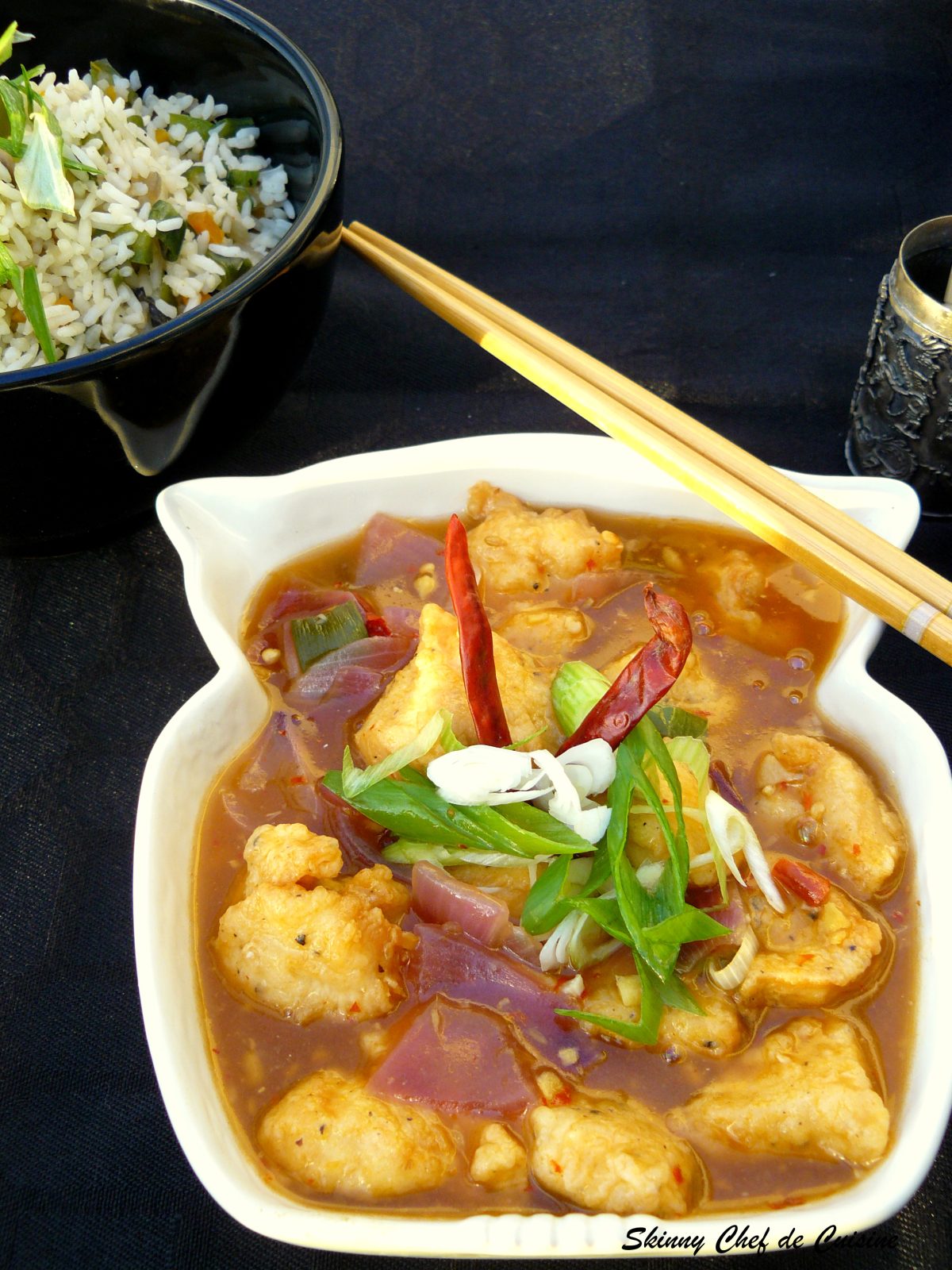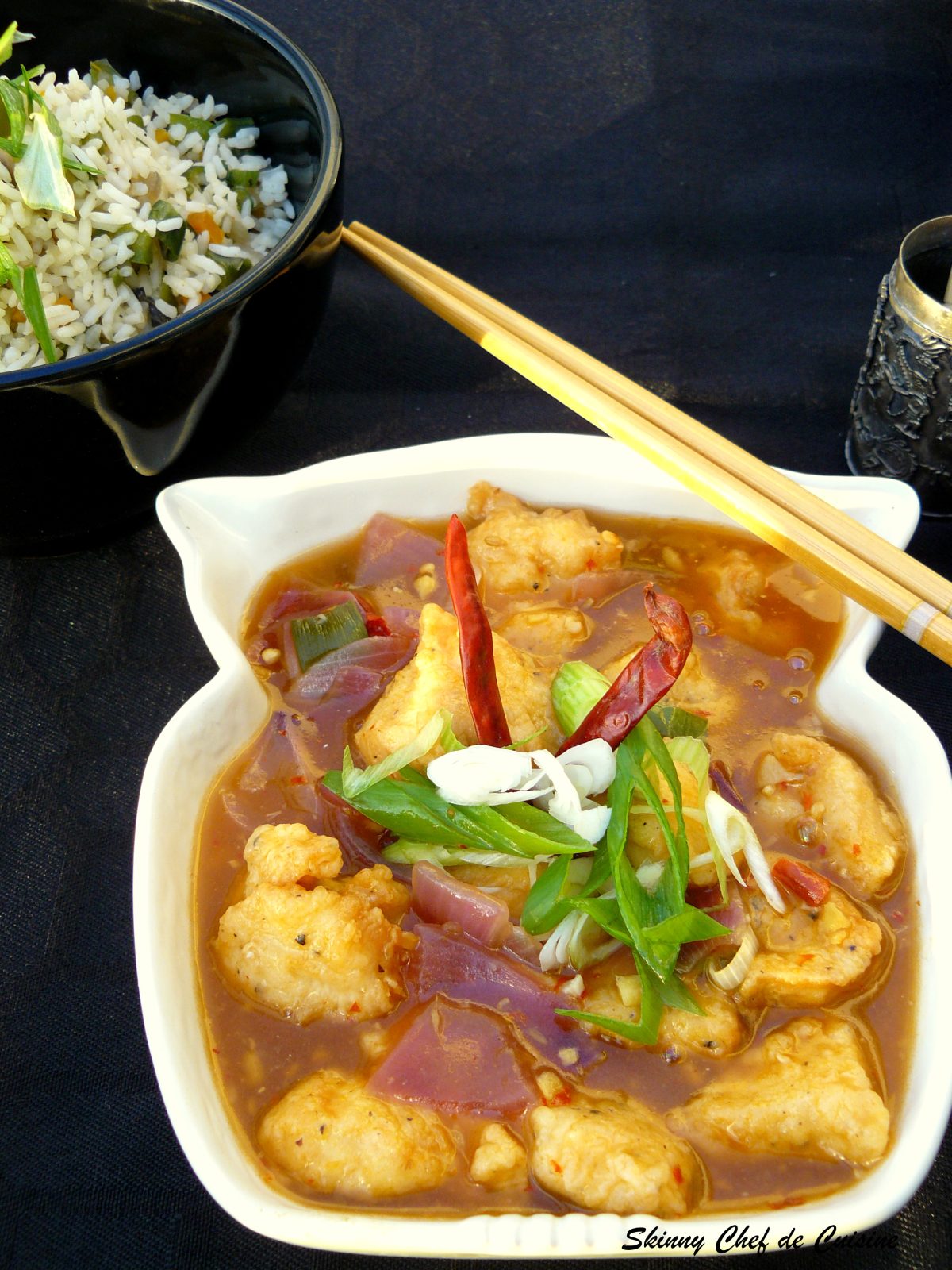 And so is the case with this dish too! Szechuan pepper was not an ingredient available to the Indian community then and so the fiery spiciness of the dish was achieved using our native red chillies which definitely delivered the punch but was not same in flavour. So the names remain same but the Indo-Chinese version bear very little resemblance to the traditional one.

But having said that, I must say the Indo-Chinese version will always remain my favourite because it has all the flavours that our taste buds enjoy. This hot, spicy chicken dish is best accompanied with fried rice and has to be eaten as soon as it has been prepared. But be prepared for the hot hit of chilli; it's better to have your glass of water nearby.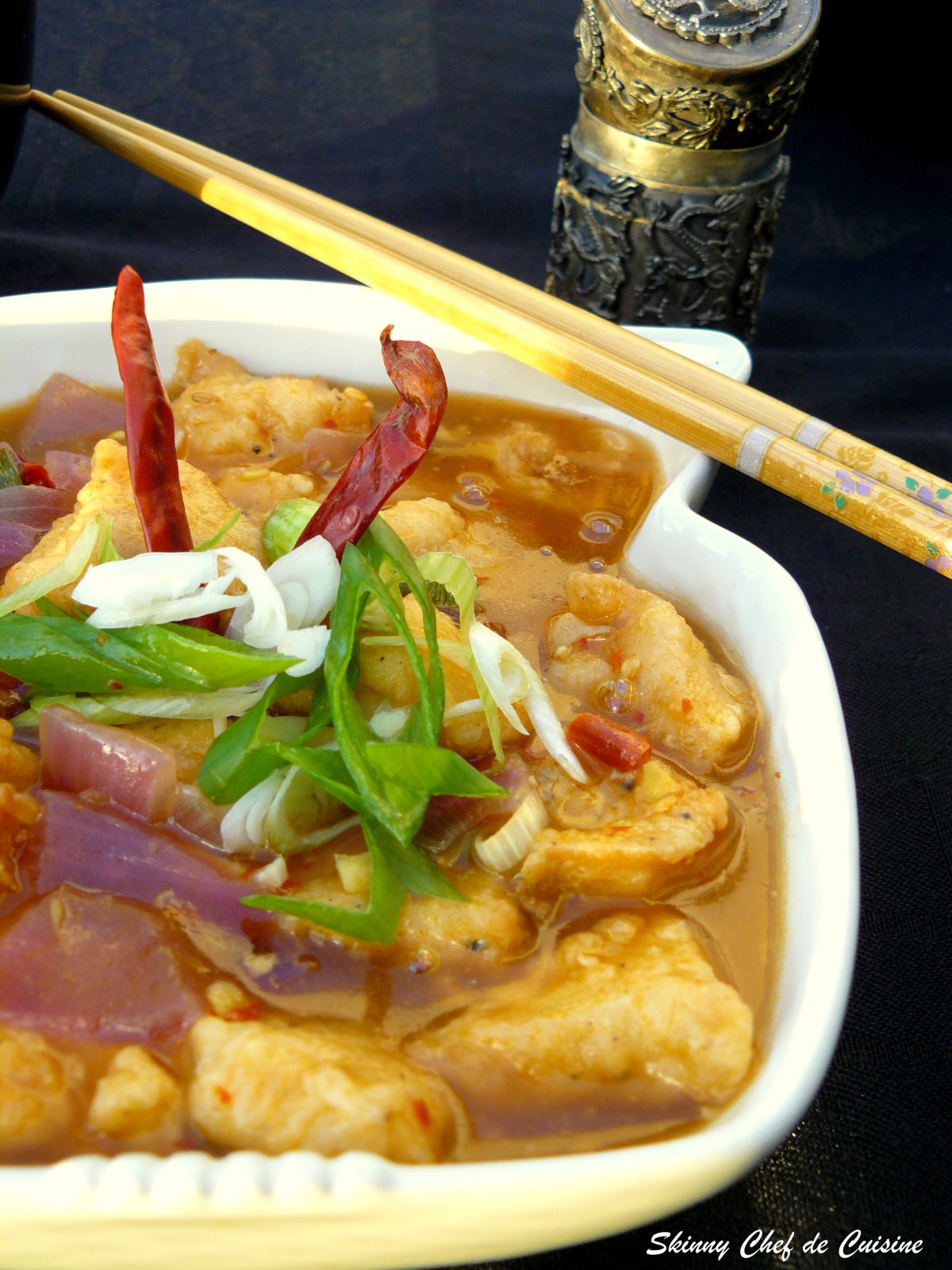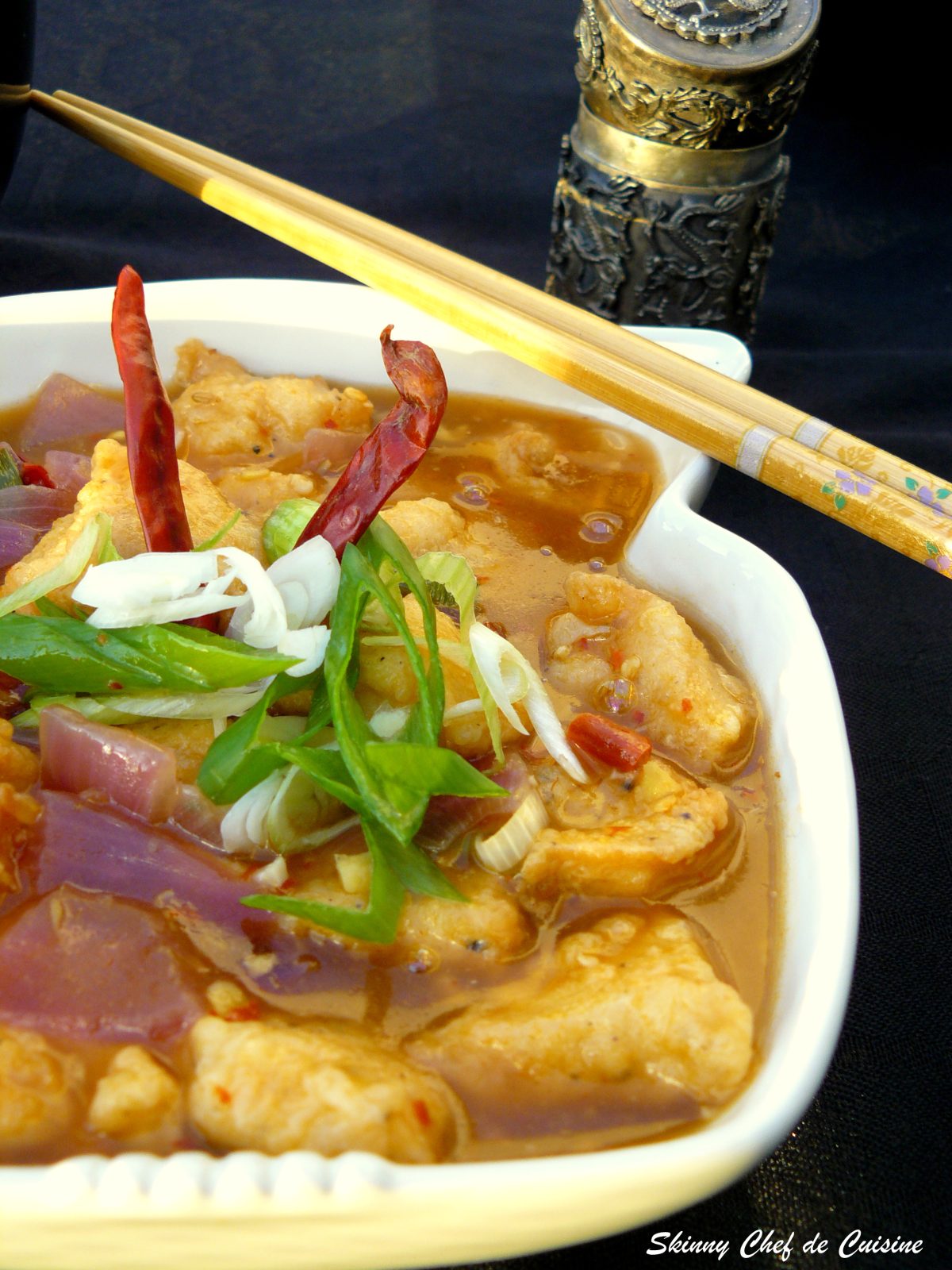 So here's Szechwan chicken for you – hot, fiery, spicy bursts on your taste buds but delish and best enjoyed with a simple vegetable fried rice!

Recipe Courtesy – thetummytale.wordpress.com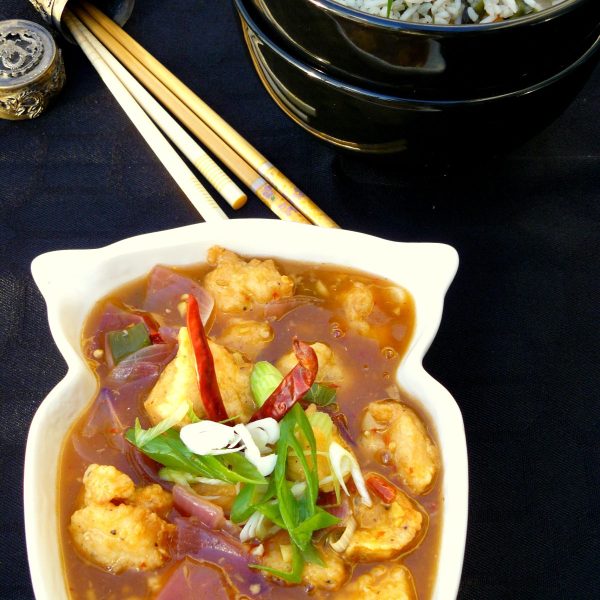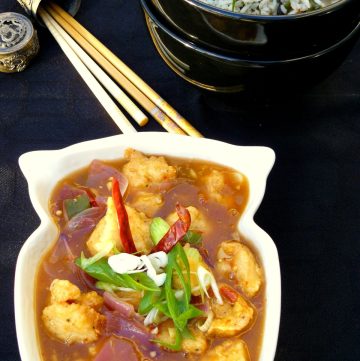 Print Recipe
Szechwan Chicken
Ingredients
Boneless chicken – 500 gm

Red onion – 1

cubed

Egg white – 2

Tomato ketchup – 4 tbsp

Red chilli paste – 2-3 tbsp

3

red chillies – soaked in warm water for ½ hour

Garlic – 2 cloves

Cumin seeds – ½ tsp

Dry red chilli – 3

Spring onion – 1

finely chopped

Soy sauce – 2 tbsp

Garlic – 6 cloves

finely chopped

Ginger – 1 inch piece

finely chopped

Black pepper – ½ tsp

freshly milled

Vinegar – 1 tsp

Salt – to season

Corn flour – 3 tbsp

Vegetable oil
Instructions
To make the red chilli paste, grind together the soaked red chillies, garlic and cumin seeds with very little water to a fine paste.

Prepare a batter using egg whites, corn flour (half quantity), pepper and salt. Marinate the chicken pieces in this and keep refrigerated for at least 30 minutes.

Heat oil in a pan and deep fry the chicken pieces till golden brown. Drain on an absorbent paper.

Heat 2-3 tbsp oil in another pan; add the ginger, garlic and dry red chillies. Saute for 30 seconds and add the onions, chilli paste and tomato ketchup; sauté on high heat for 30 seconds.

Add soy sauce and 1 cup water. Bring to boil and add the chicken pieces. Season with salt.

Add the chopped spring onions and mix well. Mix the remaining corn flour with water and add this solution to thicken the gravy.

Add vinegar and remove from heat. Garnish with spring onions.

Serve hot with fried rice.