The day started off a little crazy for us. It was a Sunday and we woke up late (well, that's fairly regular!). And since we were supposed to go out for 'laptop' shopping, had a meager and hurried breakfast so that we could get to the stores in time.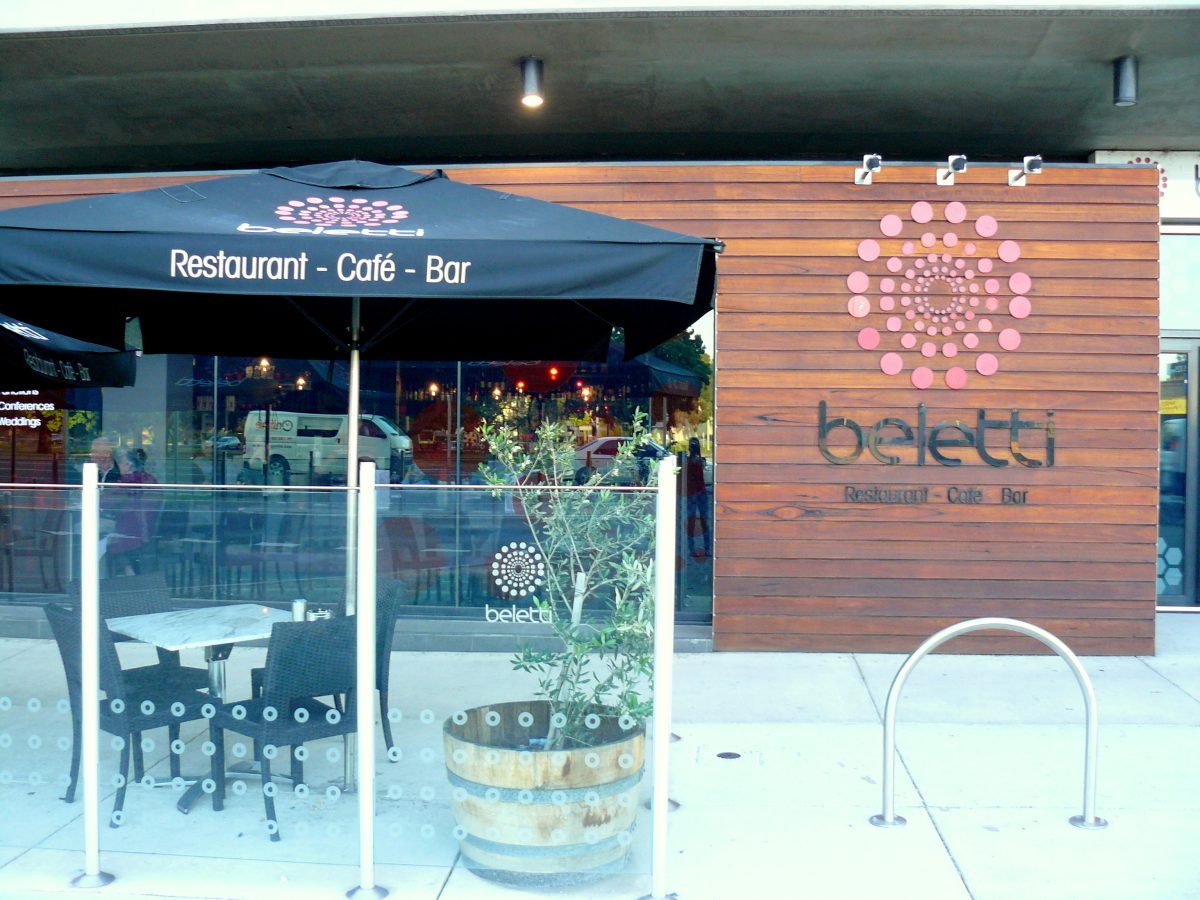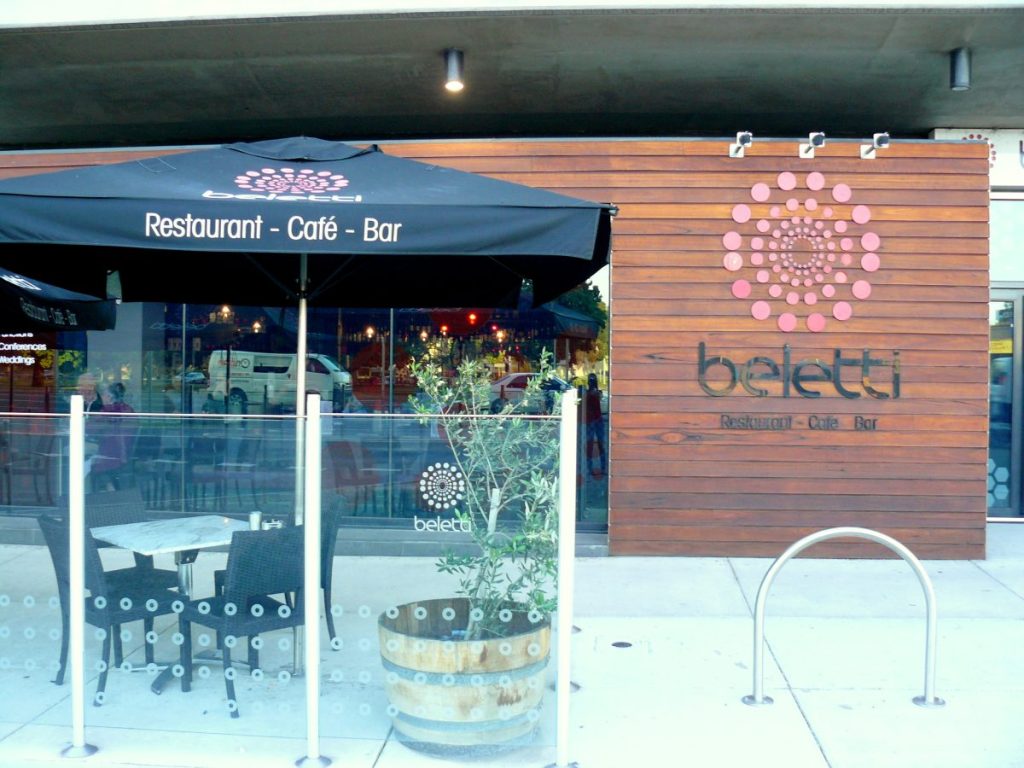 And the crazy timings meant lunch was skipped and it was almost 4 pm when the hunger pangs really kicked in. We live in Dandenong and since we were already in the vicinity, decided to stop for lunch somewhere in the area. Now Dandenong has a lot of restaurants and cafes, but not many good ones. We decided to take a stroll through Lonsdale Street to see if any place catches our fancy and Beletti, it was.
Situated on 159 Lonsdale Street, Beletti Restaurant, Café and bar primarily serves modern Italian cuisine.
Given the time, there weren't too many customers inside save for a couple enjoying a cup of coffee outside; there is an al fresco seating area too. We were courteously greeted by the staff, who after understanding our late lunch needs, seated us inside in a comfortable area. The ambience was sophisticated, inviting with comfortable seats and sofas. There were two dining areas, the larger, stylish and plusher one reserved for large groups, parties and events.

Beletti has a good bar and the selection is really good; given the time of day, we settled for two cocktails. I went for the Cosmopolitan (vodka, triple sec, cranberry juice, lime juice) and my husband had the house-special, Beletti Sea Breeze (amaretto, Malibu, cranberry juice, pineapple juice). I loved the Cosmo; it was refreshing, delicious and just what I needed to unwind. My husband enjoyed his drink but he felt that the cranberry taste was slightly overpowering.
And while we sipped on our drinks, my son was handed a colouring sheet and pencils which kept him occupied, a real simple trick to keep the kids silent and let the parents relax. The colouring sheet also had the kids' menu outlined and he chose to have a cheeseburger and chips.
We started off our meal with a platter of fresh oysters, followed by a delicious, indulgent bowl of Beletti salad (mesculin lettuce, olives, feta, semi dried tomatoes, capsicum, carrots, onion with a balsamic dressing) with smoked salmon. The salmon was an extra topping.
For mains, I chose a duck breast with plum sauce and a wild mushroom risotto. I was a little skeptical choosing the risotto but it turned out delicious, perfectly done and flavoured. The plum sauce was sweet but flavourful and with duck, it was heaven on a plate. Totally recommend this dish at Beletti.
My husband went with an aged porterhouse steak with a marble score 2 which was served with a red wine jus, fresh green salad and chips. He felt that the steak was a tad bit tough but the flavours were impeccable and he enjoyed the dish.
And though we couldn't eat a morsel more, I still decided to get a dessert, something light to cut through all that richness we had just gobbled.

For dessert, we ordered the Passion fruit and Lime Bavouis with double cream and passion fruit lime jelly. And this turned out to be the most delicious part of the meal. We wanted something light and less sugary and this dessert was just that. The bavouis was light and creamy which went really well with the tangy jelly. The citrus flavours were refreshing and it was a beautiful end to the meal. I am definitely going back to Beletti for this one.
So to summarize, we had a great time and a great meal too at Beletti although, must admit that the prices were on the higher side.

Towards the end of our meal, the restaurant started getting busy so it would be a good idea to book ahead especially on weekends.

Beletti Restaurant, Café and Bar
159 Lonsdale Street
Dandenong, Victoria 3175