The crazy spring season of Melbourne is here. And the craziness of the weather here can only be understood by those who live in this city. The weather is unpredictable, especially in spring, and sometimes you get to experience all the different seasons in a day itself.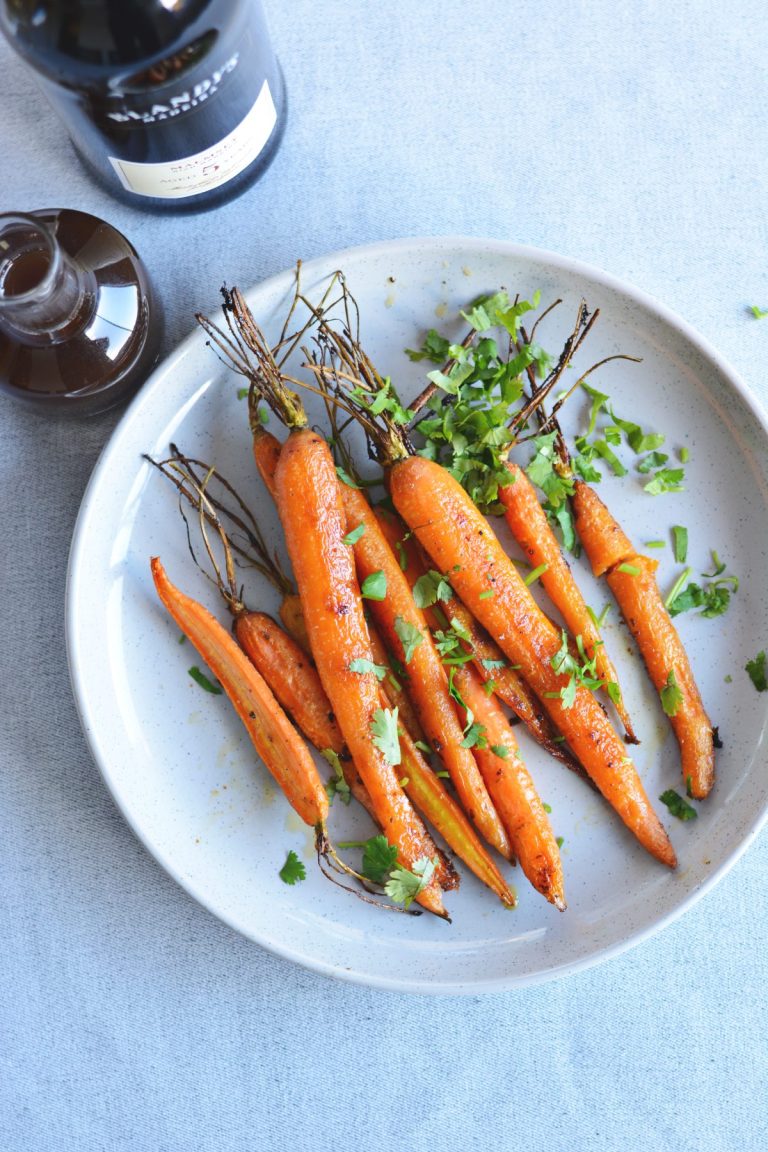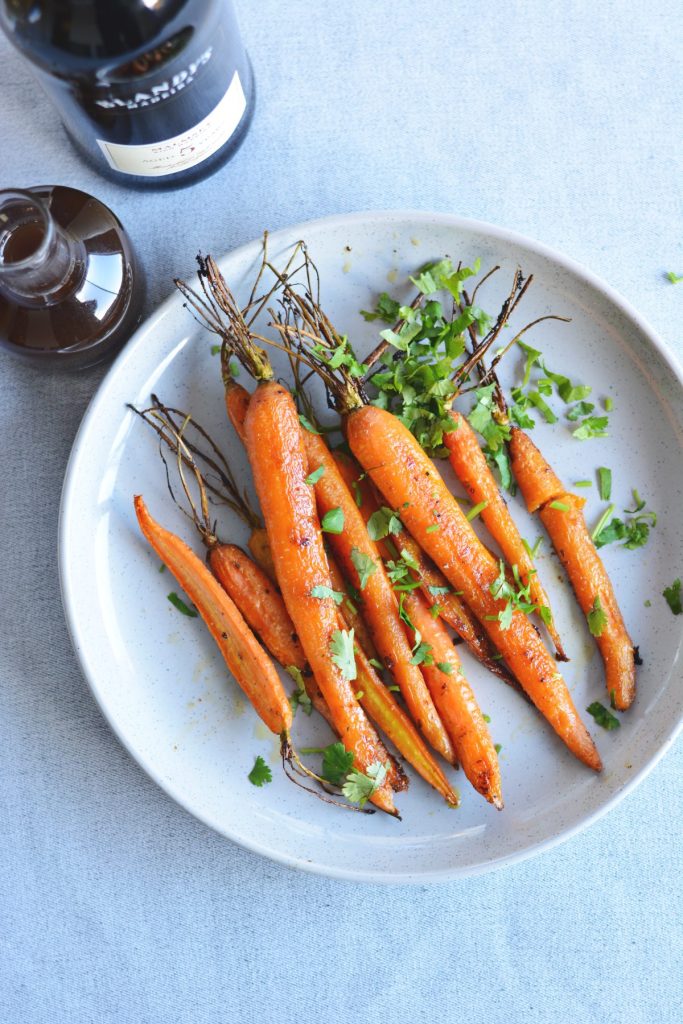 But I am not complaining at all; I love this city so much. I never thought I could feel so passionately about any other country than India. I am an extremely patriotic person and it is my opinion that in spite of all its idiosyncrasies, India is one of the most beautiful places to live in this world.

If not for destiny and the hand it plays in our lives, I would never have migrated to a foreign land to set up home. But one part of me is also happy that it is Australia that I chose to be my second home. This is the place where I discovered or rather stumbled upon my passion and what I really want to do for the rest of my life. This country inspires and brings out the best in me, in all senses.

It is surprising how a single event can change our lives forever just like today's dish, a single ingredient that changes the whole character of the dish.

Roasted carrots with citrus and garam masala! When I read this recipe for the first time, I fell in love with it for its ingenuity. It was a flavour combination that I had never experienced before, lest thought about.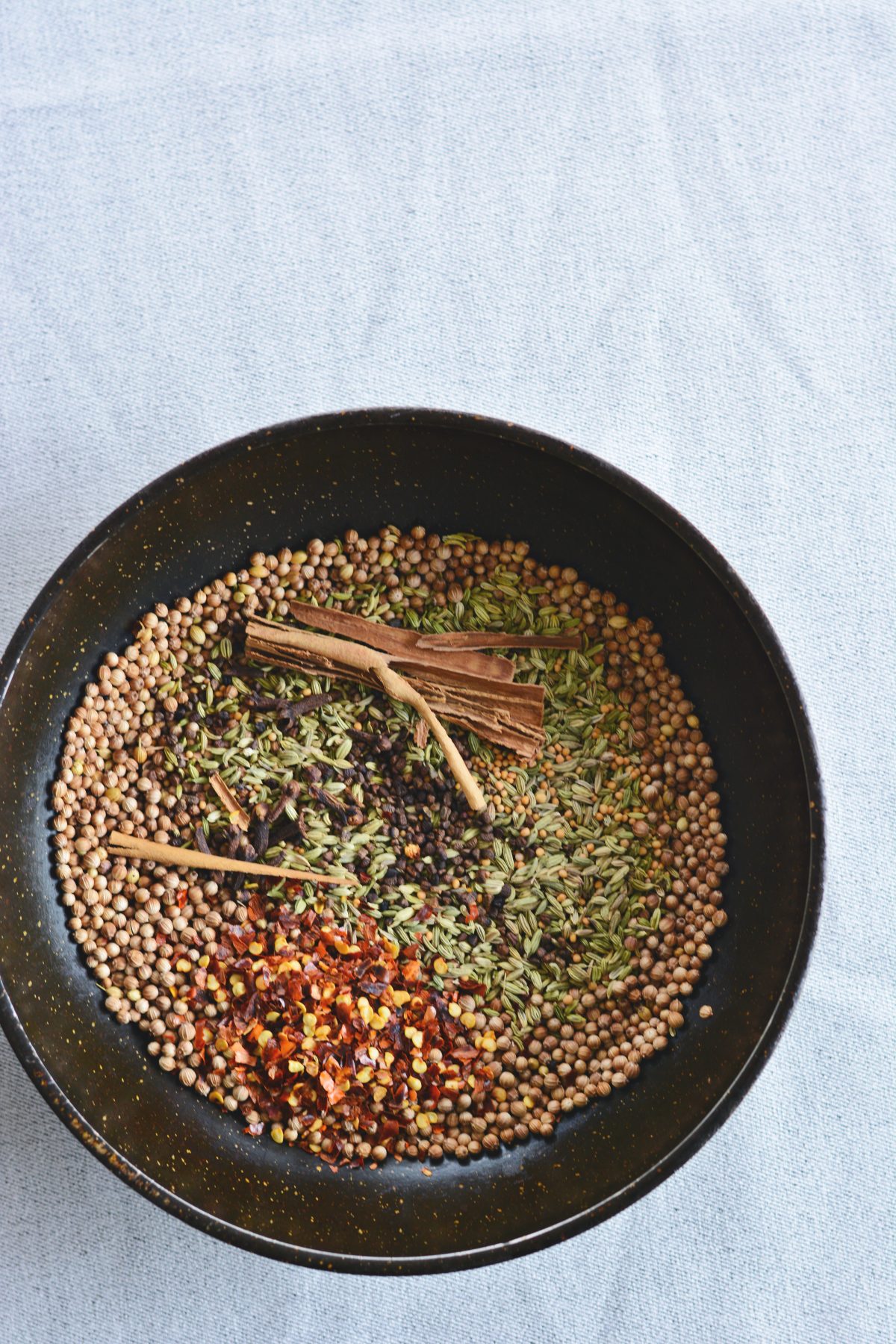 Roasted carrots is no big deal, we have all had it a thousand times. But to oomph up the sweetness of the carrots, a touch of garam masala and then balance it all out with a dash of tangy fresh orange juice and lime zest. I promise you, once you taste roasted carrots this way, you will never want to have the plain roasted ones ever again.

This recipe for roasted carrots with citrus and garam masala is from 'India – The Vegetarian Table' by Yamuna Devi, a pioneer of Indian vegetarian cooking. I totally recommend this book to all those who love Indian flavours and want to incorporate it in an un-Indian setting.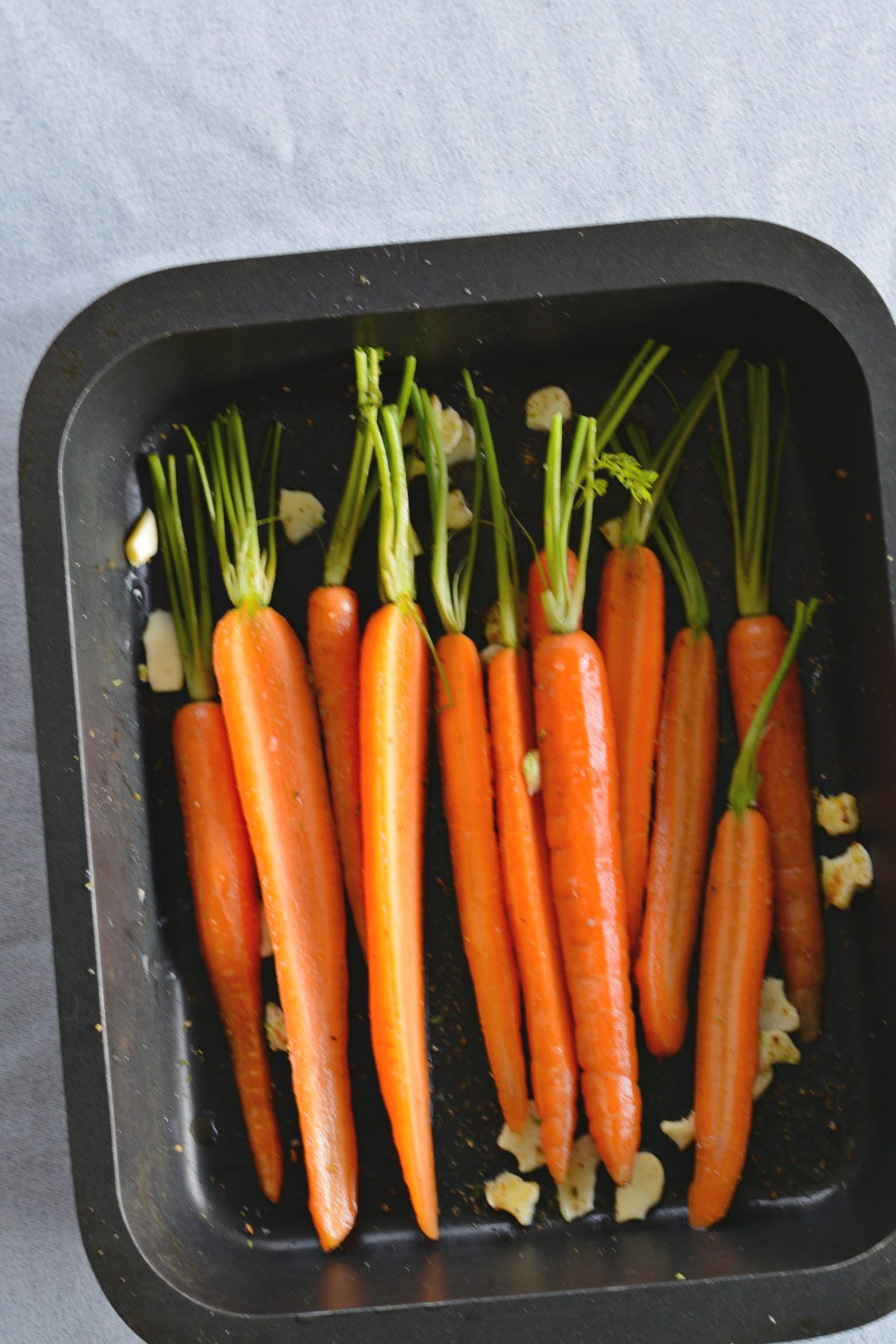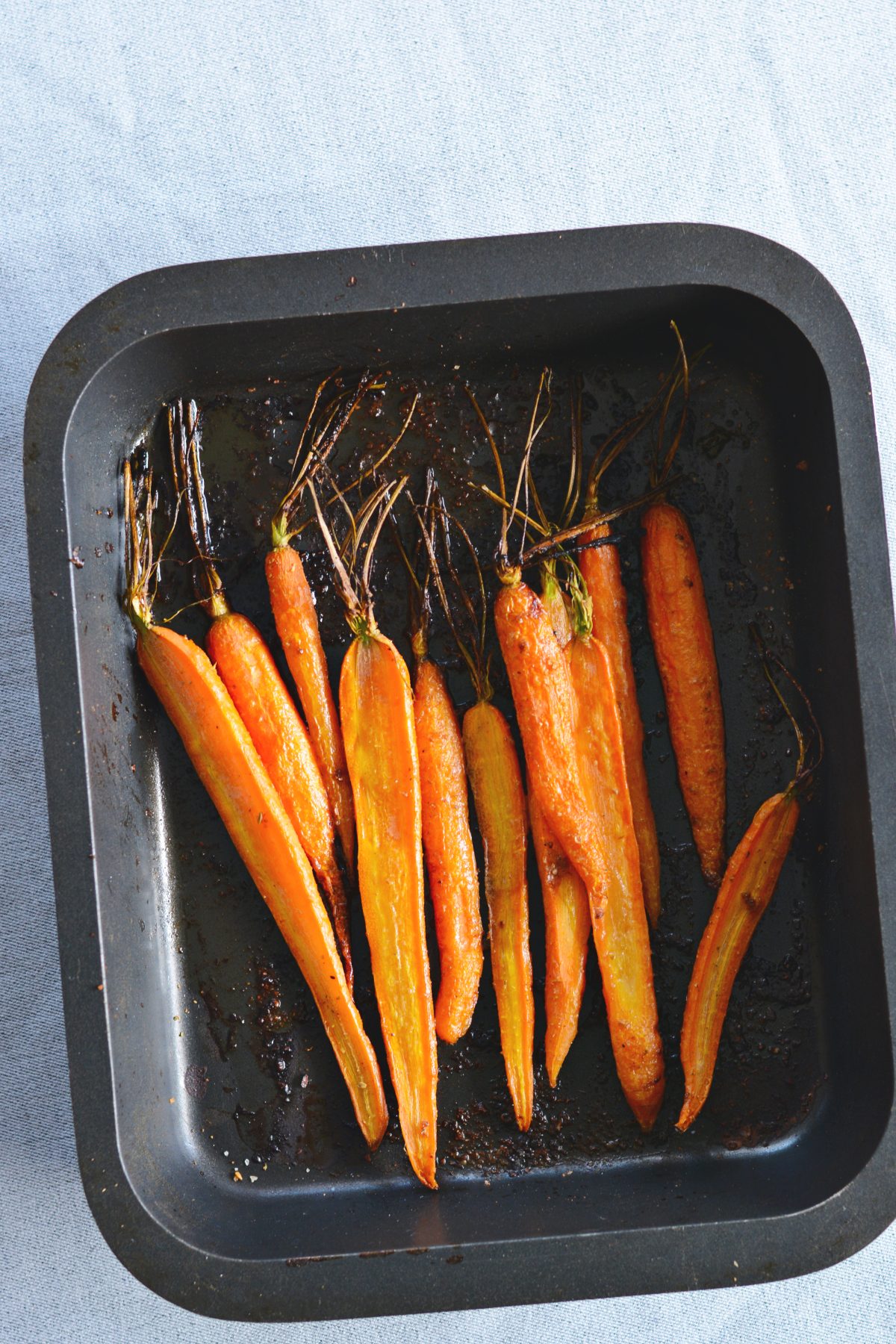 So, let's get on to making roasted carrots with citrus and garam masala;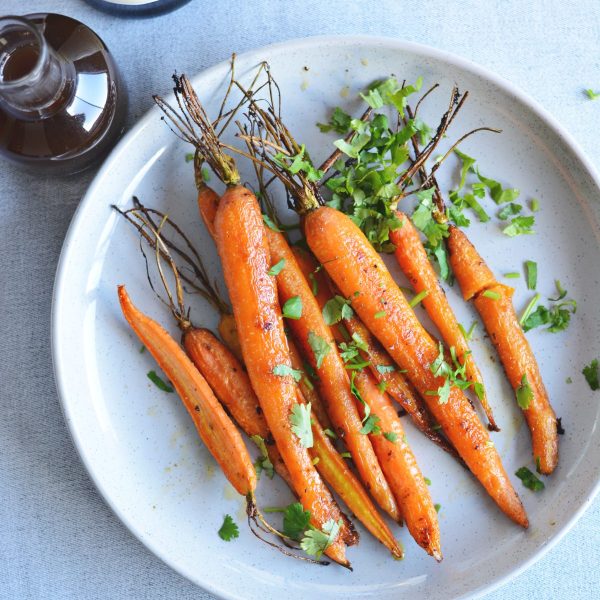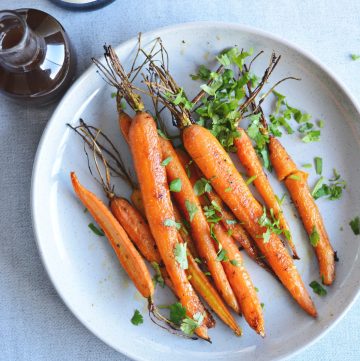 Print Recipe
Roasted Carrots with Citrus and Garam Masala
Ingredients
7-8

baby carrots; slit into halves lengthwise

the really small ones can be left whole

1/2

cup

fresh orange juice

zest of 1 lime

1

tbsp

gujarati garam masala

1-2

tbsp

butter

3

tbsp

fresh coriander leaves

chopped for garnis

salt; to season
Gujarati garam masala:
½

cup

coriander seeds

3

tbsp

fennel seeds

1

tbsp

brown mustard seeds

1

tsp

cardamom seeds

10

cloves

½

tsp

red pepper flakes

2

inch

cinnamon
Instructions
To make the spice blend
Dry roast the whole spices, cool and grind to a powder. This yields more than you need; the rest can be stored for upto 3 months in an airtight container.

Pre-heat the oven to 200°C.

In an oven-proof tray, lined with baking paper, combine the carrots with the orange juice, butter, lime zest, garam masala and salt. Mix well so that the carrots are well coated.

Roast for about 20-30 minutes at 180C (fan forced) or till the carrots are nicely roasted but with a bite to it. Remove half way through cook and check seasoning. Add more citrus if necessary.

Garnish with chopped coriander leaves.

Serve warm with rice, grilled meats, seafood….with just about anything your heart desires.