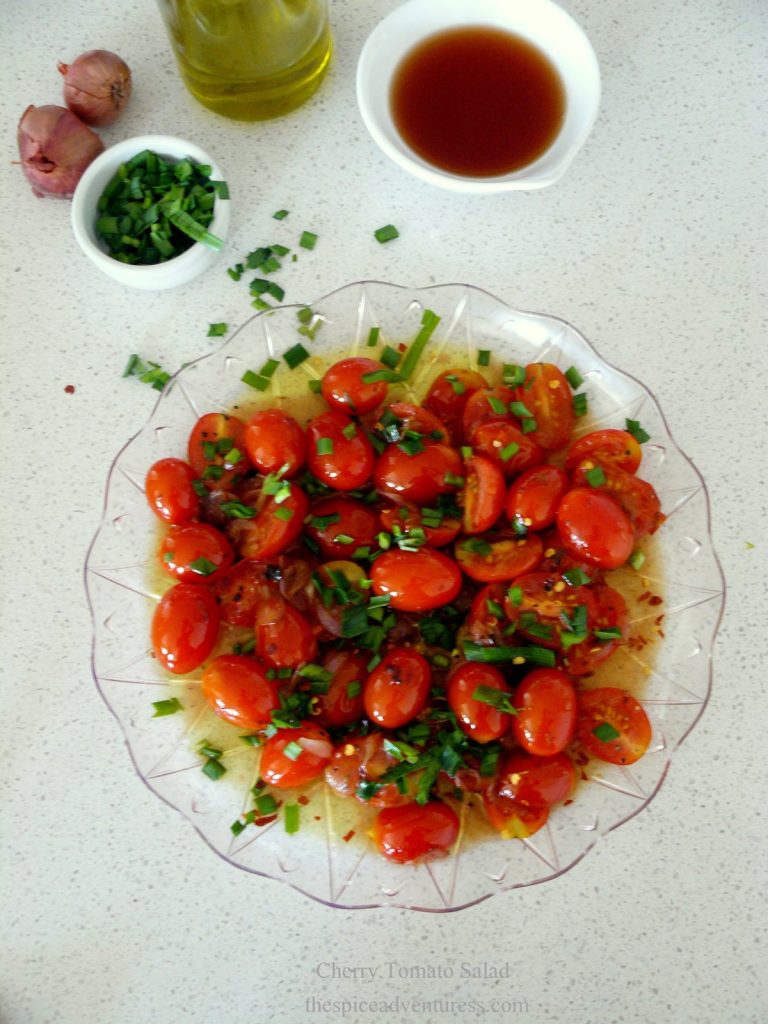 This is the perfect summer salad for me! Simple, delicious and pretty…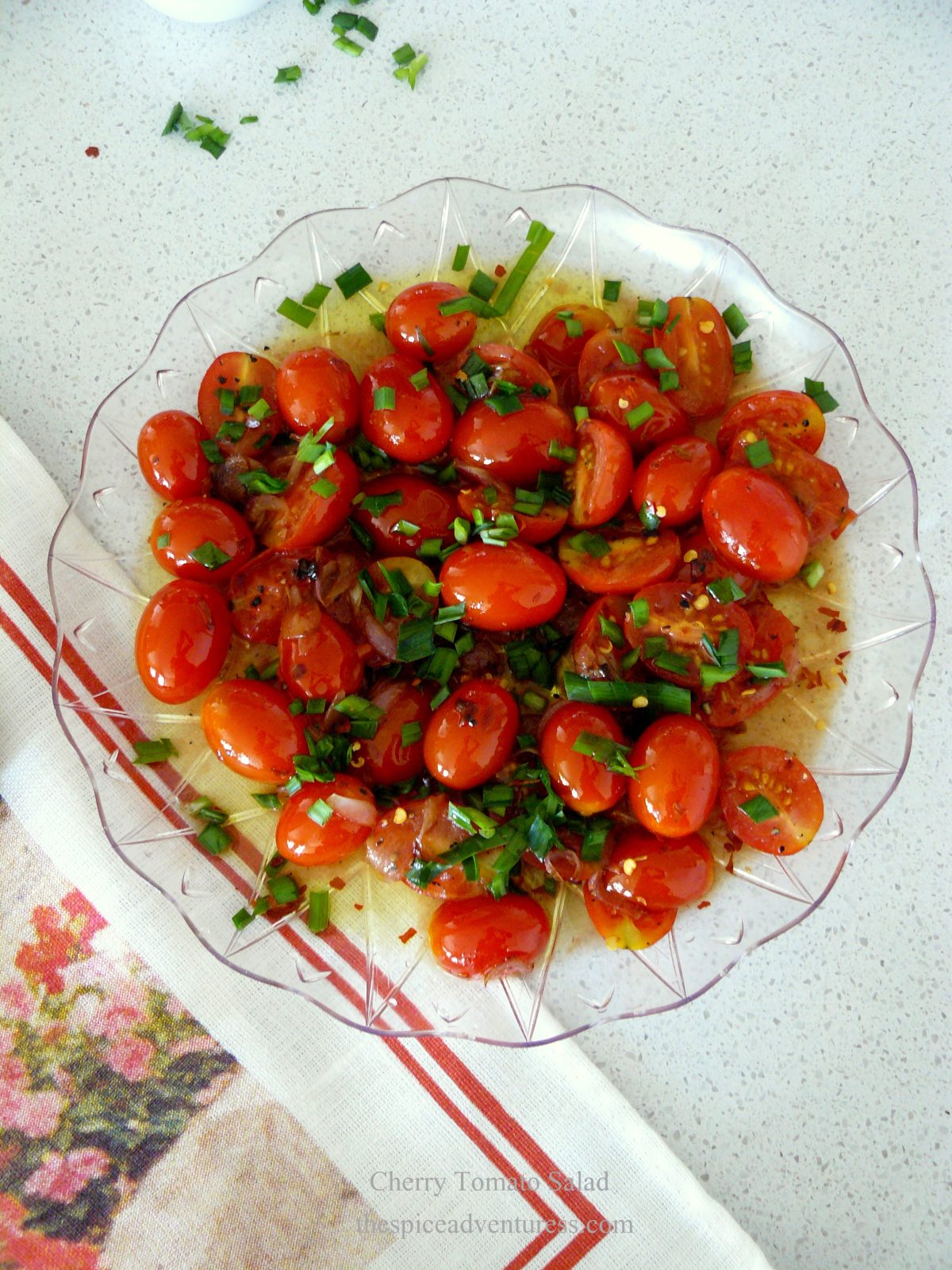 I love cherry tomatoes; the burst of slightly tangy, slightly sweet freshness when you bite into these red beauties. The wonders of nature so delicately captured!
This cherry tomato salad is perfect with your summer barbecues, a much needed freshness to grilled meats or seafood. It makes the perfect antipasto too or sitting enticingly on your cheese platter. So if you are entertaining this festive season, then this one is a must-try.
Simple ingredients yet when bought together produce magic on a plate, but then the best food is always the simplest…..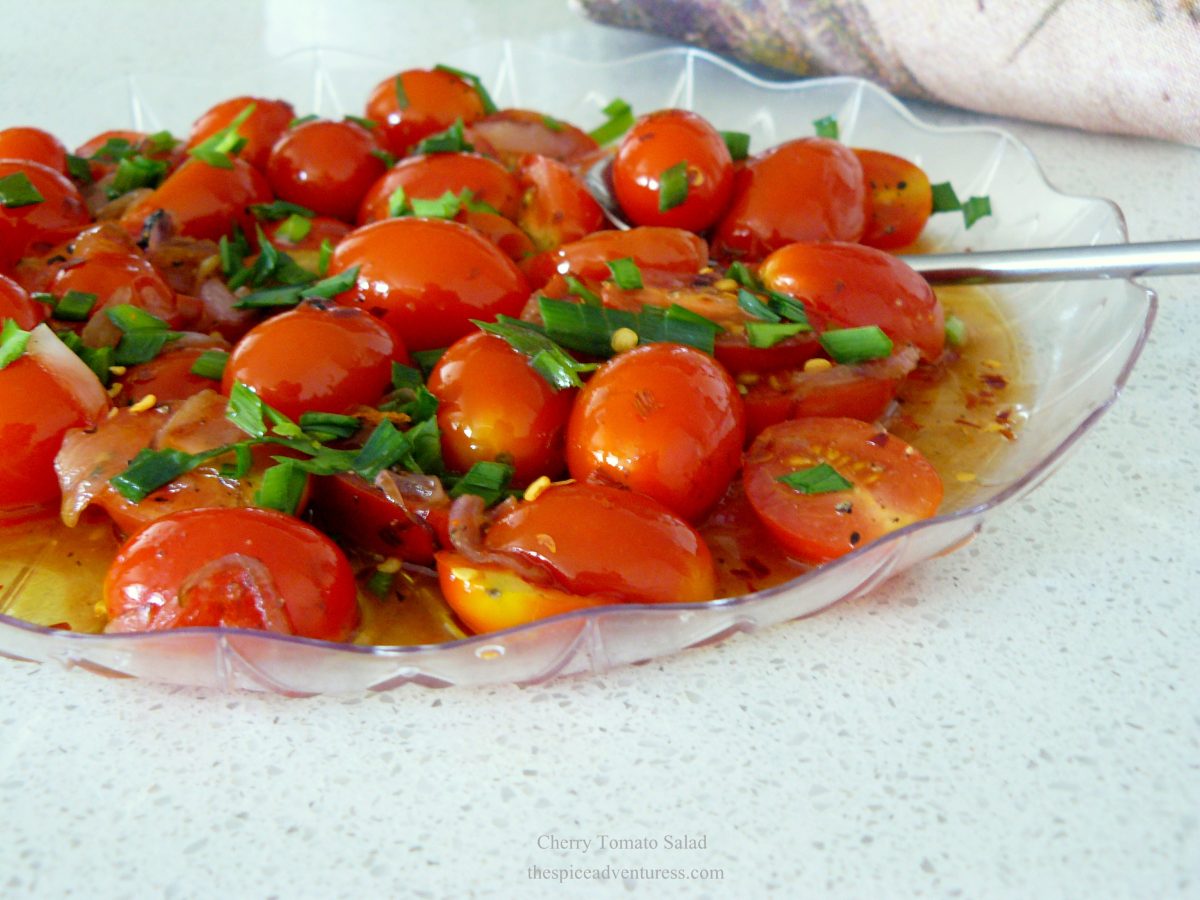 The only indulgence to this already perfect recipe was that I used Macrobiotic sea salt, a sample of which was given to me by 'The Spice People'. This is a natural and extremely healthy sea salt that has been hand harvested from the Great Barrier Reef. But you could use any salt that you want to, even the humble table salt is good enough for this amazing cherry tomato salad.
Shallots, red wine vinegar, pepper, salt and chives….a delicious summery vinaigrette encompasses these perfect cherry red tomatoes adding a flavour dimension that explodes in your mouth, every single bite.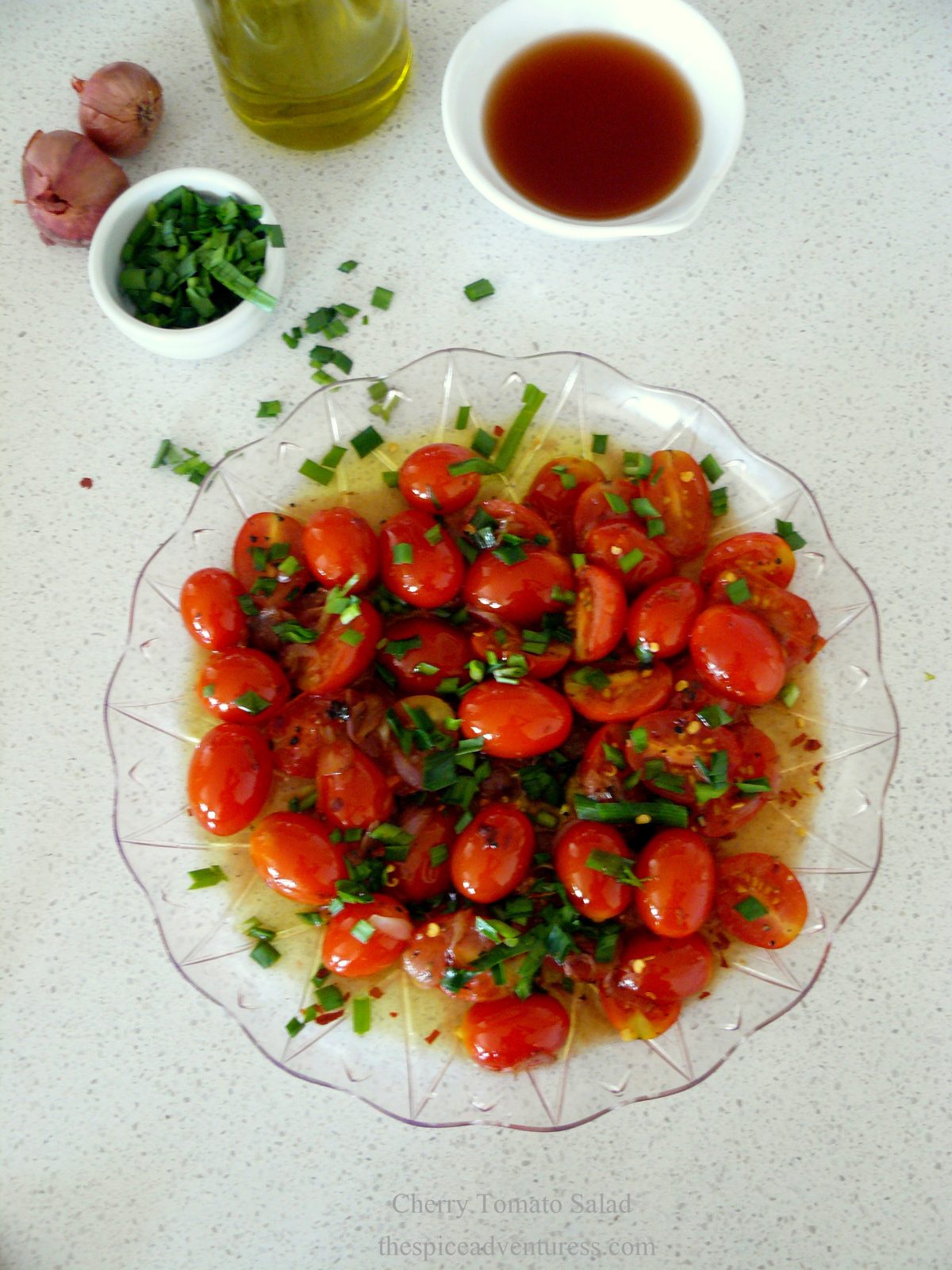 This recipe is from Bon Appetit, a great online source for food enthusiasts.
Ingredients:
1. 500 gms cherry tomatoes; get the freshest you can find
2. 4 tbsp olive oil
3. 1-2 shallots, finely chopped
4. 1-2 tbsp red wine vinegar
5. 2 tbsp fresh chives, finely chopped
6. Freshly milled black pepper, to season
7. Macrobiotic sea salt, to season
Method:
1. Leave half of the cherry tomatoes whole and cut the rest into halves.
2. Heat about 2 tbsp olive oil in a pan and add the shallots; sauté lightly till soft.
3. Then add the tomatoes and cook on medium heat for about 3-4 minutes; just get the tomatoes slightly soft but not really to turn it mushy.
4. Add 1 tbsp vinegar and season with salt and pepper.
5. Remove from heat and transfer to a serving dish.
6. Add the remaining olive oil and garnish with the chopped chives.
7. Serve warm or at room temperature.