I have been to Oakleigh a dozen or more times but it was always en route to Chadstone. And hence I missed the culinary experience known as Eaton Mall.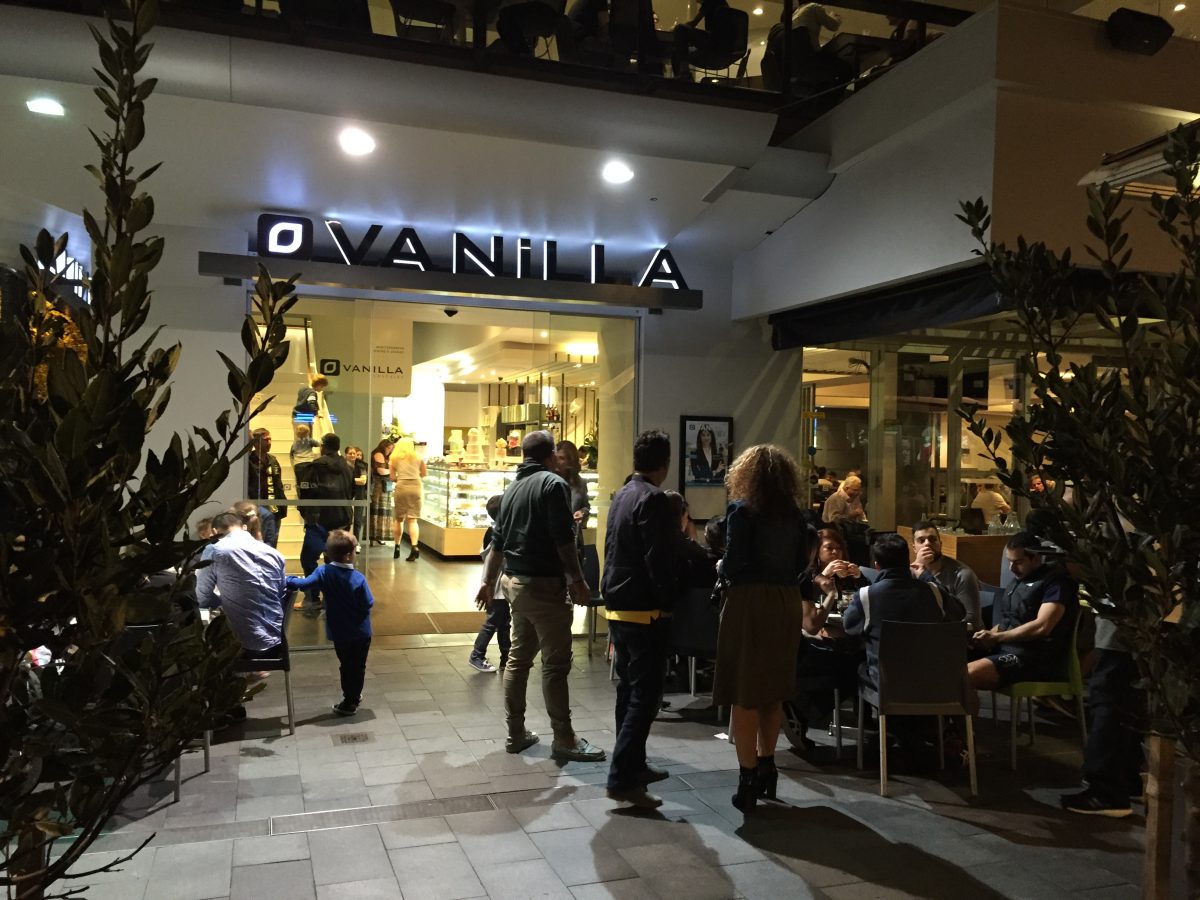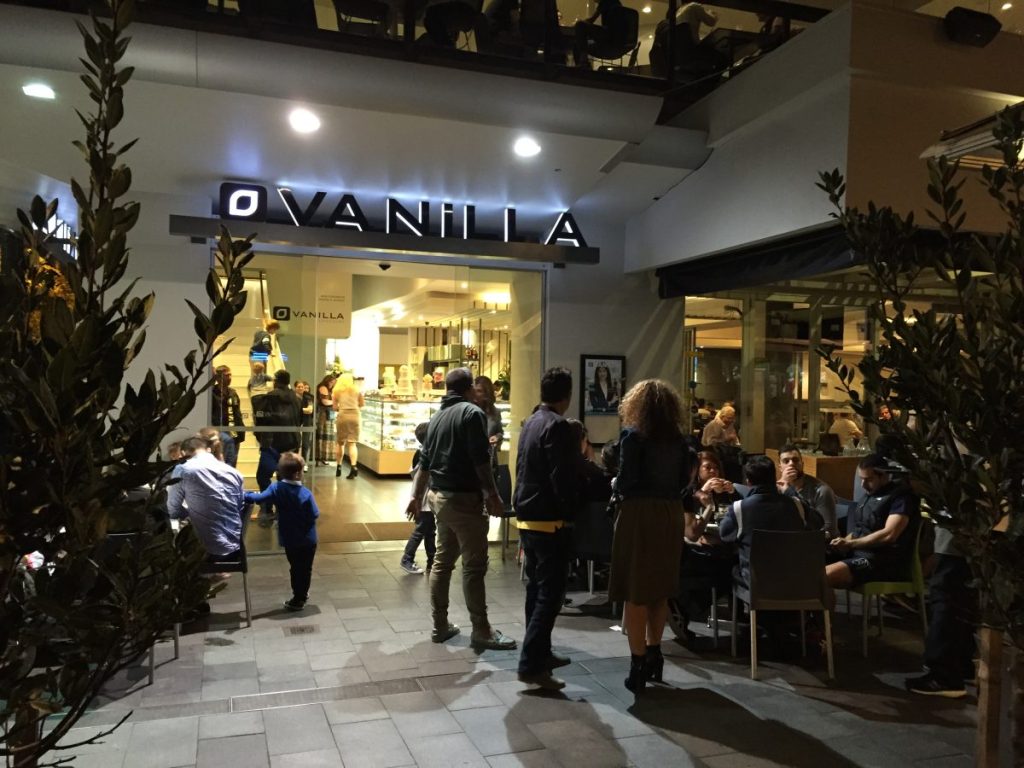 You have to visit Eaton Mall during the evenings, when the entire precinct comes alive with the bustle of food lovers. Restaurants and cafes line both sides of the street and picking one can be quite a feat. For us, it had to be Vanilla Cakes and Lounge though trust me, there are many more places where you can find amazing food.


The food at Vanilla is primarily Mediterranean/European with Greek cuisine taking the lead. It is also a very good spot to pick up amazing cakes, baked treats and traditional Greek sweets.
There's always a huge crowd dining here so make sure you arrive with enough time to spare. Vanilla has three seating areas – al fresco dining, the lounge and Vanilla upstairs. Take your pick!
Though we would have preferred to sit outside, lack of space led us to the lounge where we were seated comfortably, albeit at a small table. The menus were bought out and for drinks, we chose a lemon lime bitters, Peroni and a glass of NV Lana Prosecco (King Valley, VIC). The lime bitters was exceptionally good.

For entrée, we chose Loukaniko, a traditional spicy Greek style sausage. Grilled to perfection and with a hint of spice through the meat, this was really delicious. Totally recommended!

For mains at Vanilla, the first dish we chose was from the daily specials. Fish of the day (fried mullet) with a Greek salad. Not recommended for those who do not enjoy bony fish like my hubby. He was expecting fillets and not the whole fish as eating it proved to be quite fiddly. Not much in terms of seasoning also; quite a lackluster dish.

A good souvlaki is the sign of a good Greek restaurant and so that's what we ordered next. An open lamb souvlaki with tzatzki, chips, salad and pita bread. On the whole, it was a good dish but the lamb could have been more tender. The smoky flavour was spot on but the meat was a bit chewy which sort of made it an average dish.

We decided to buy some pastries to take back home instead of getting any there. So bought a few slices of black forest and lemon pannacotta to take back home. Unfortunately no pictures; we got busy gobbling it up that I forgot. But must say, the best black forest I have eaten in a long long time. Both the desserts were spectacular and totally recommended.

Which made me arrive at the conclusion that Vanilla Cakes and Lounge is more about the cakes, pastries and sweet nibbles than the food. And that's what you must try while visiting there. It's a good place to catch up with friends, chat over coffee with amazing cakes and pastries to accompany.

The service was average and with the place so busy, do not expect any personalized attention. The waitress who attended to us just wanted to finish her job as quick as possible. She was not very knowledgeable about the dishes on the menu and when we asked her a bit more information on the Loukaniko, she said she had no idea; didn't even bother to ask someone else and clarify our doubts.

Vanilla Cakes and Lounge
17-21 Eaton Mall
Oakleigh
Victoria 3166