(Grab a cuppa and read along what me and my family were upto on our short holiday to Phillip Island)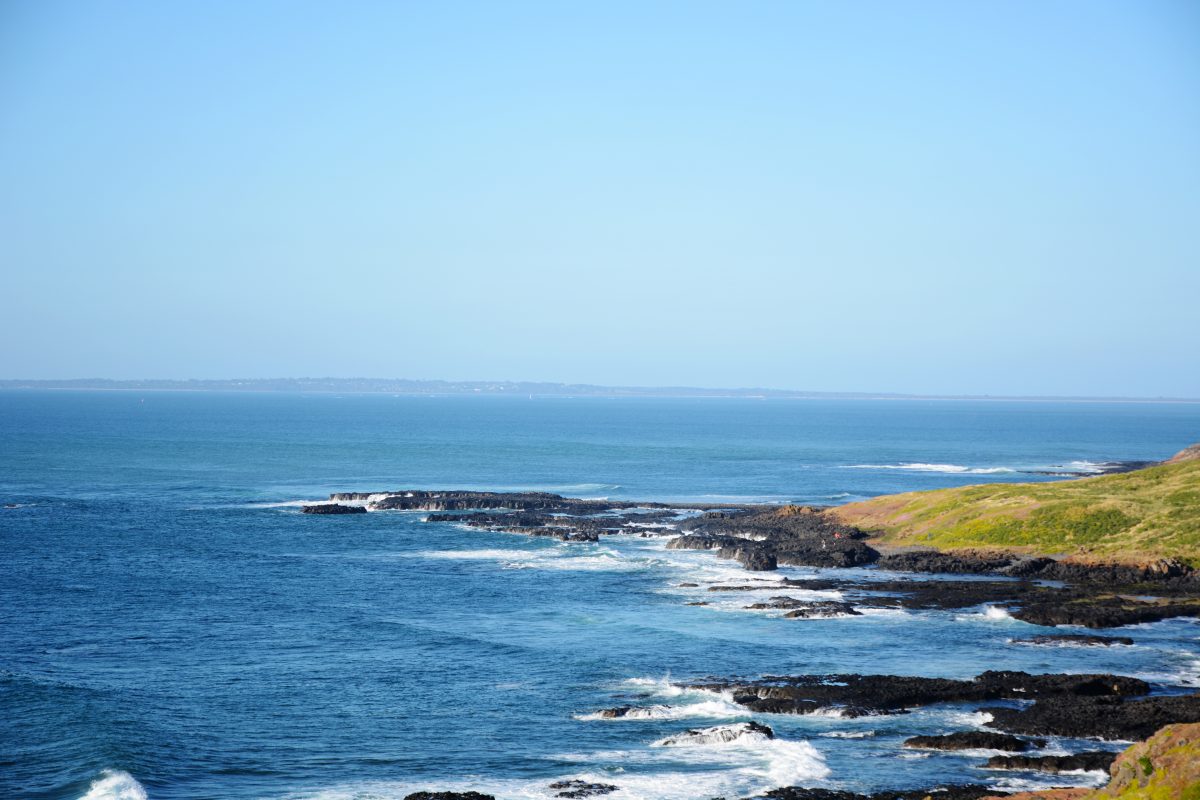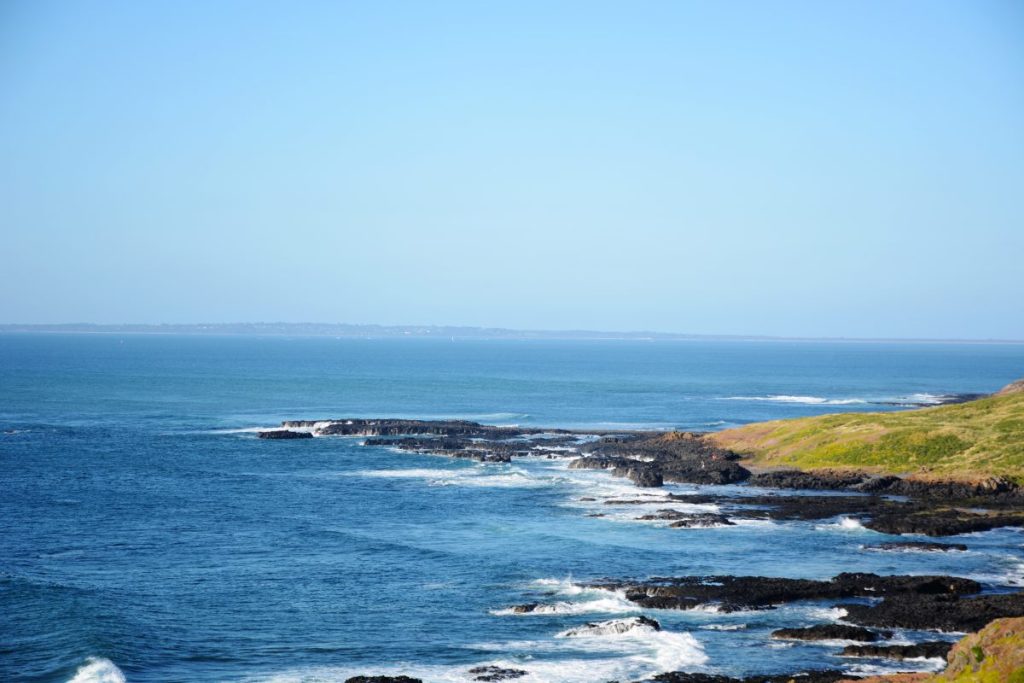 Located about 140km away from Melbourne CBD, Phillip Island is one of the most popular islands of Victoria, Australia.

With about 97kms of coastline, the island offers stunning panoramic views which make it a very popular destination among the locals and tourists alike. In spite of having lived in Melbourne for the past 3+ years, we have never visited the island (I know!) and so when an opportunity presented in the form of friends visiting us from India, we were quick to jump at it.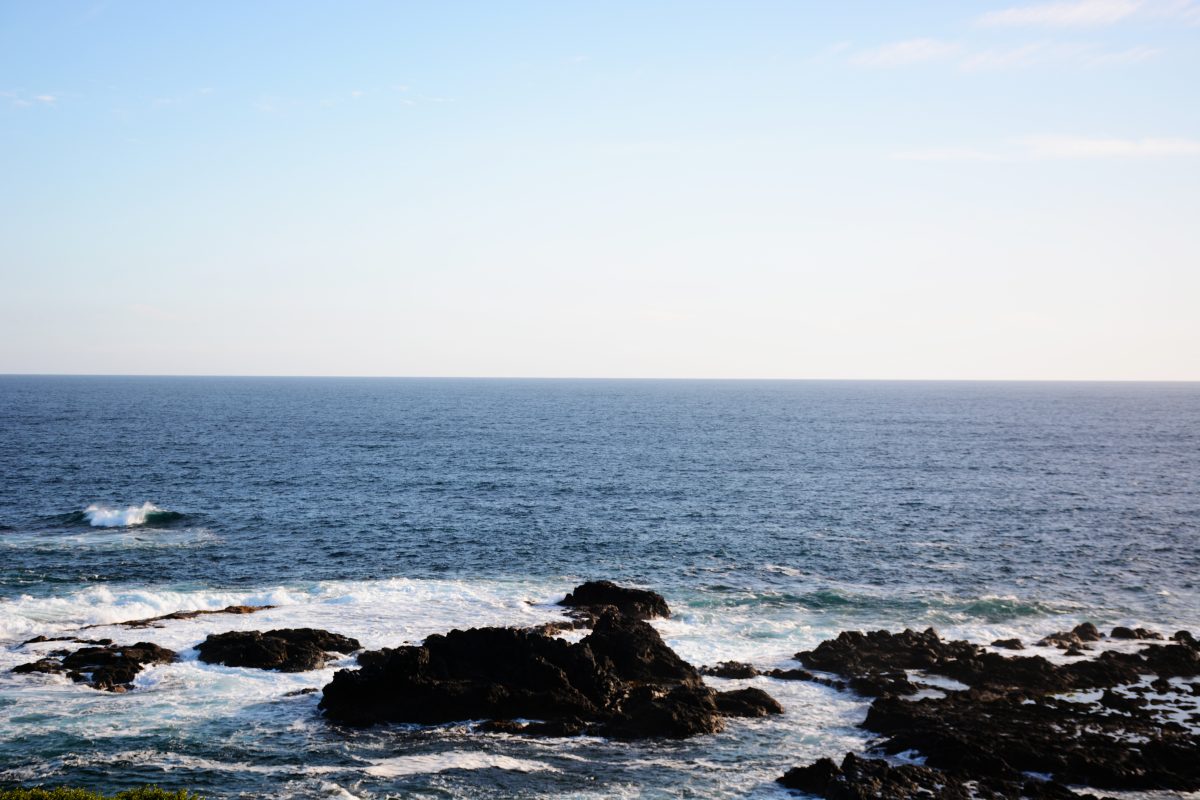 In spite of having lots to offer, Phillip Island is often viewed as a one day trip and most people would want to tell you that there isn't much beyond the famous Penguin Parade. Nothing can be far from the truth….this island has so much more to offer for those who look out for experiences beyond the obvious. This is also because most travellers and holiday goers view Phillip Island as a destination to get to and forget the journey that perhaps offers lots more.

We planned a 2 day trip and used Airbnb to book our stay at Blue Poles Holiday House on Thompson Avenue, Cowes. I would highly recommend this house; the location was perfect and it was a beautiful home with all the amenities and a warm, cozy ambience. Quite affordable too.

Since we were travelling with children, our first stop was at the Maru Koala Park, an award winning family run business located on the Bass Highway, Grantville en route to Phillip Island. The farm is home to koalas, kangaroos, dingoes and many other Australian native animals.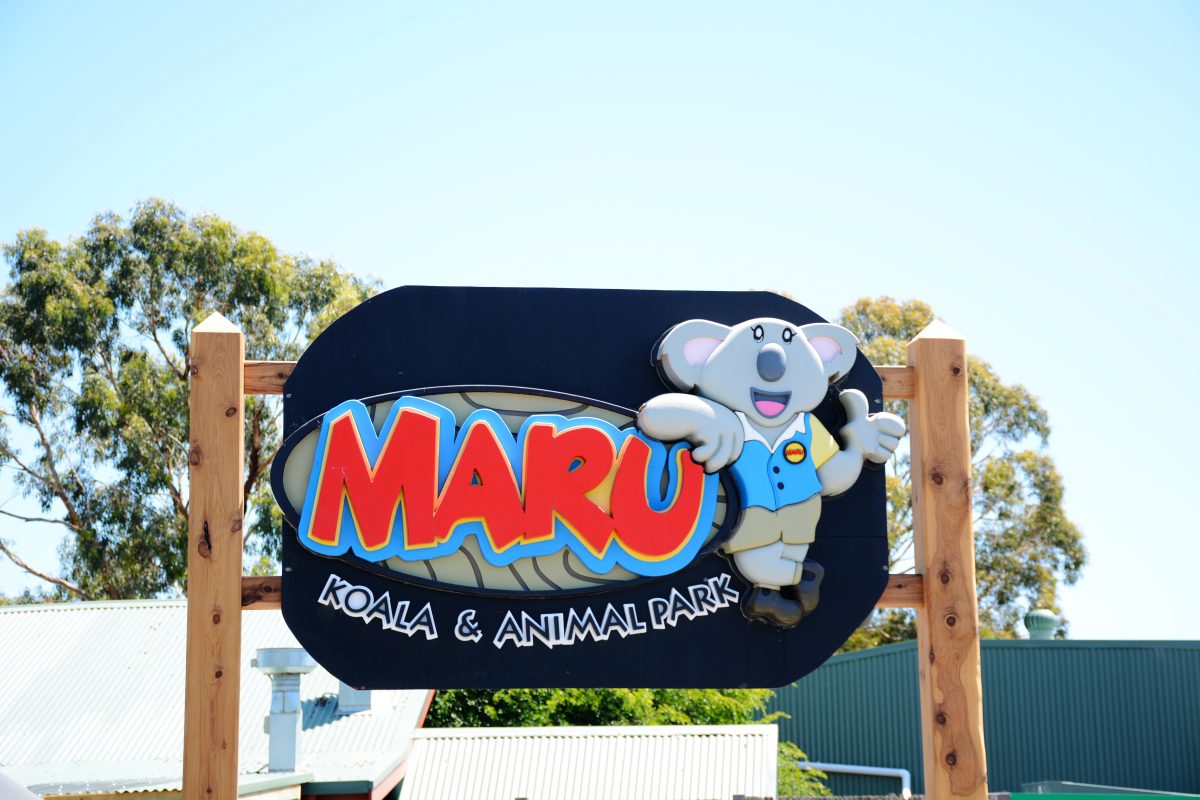 The park also has a Pirate themed mini golf area, a bit hit with the children and adults alike. This was my first time getting all close up and personal with the kangaroos and joeys. Make sure to pick up a feed box at the counter and have the joeys eating out of your hand. Highly recommended and so much fun with kids.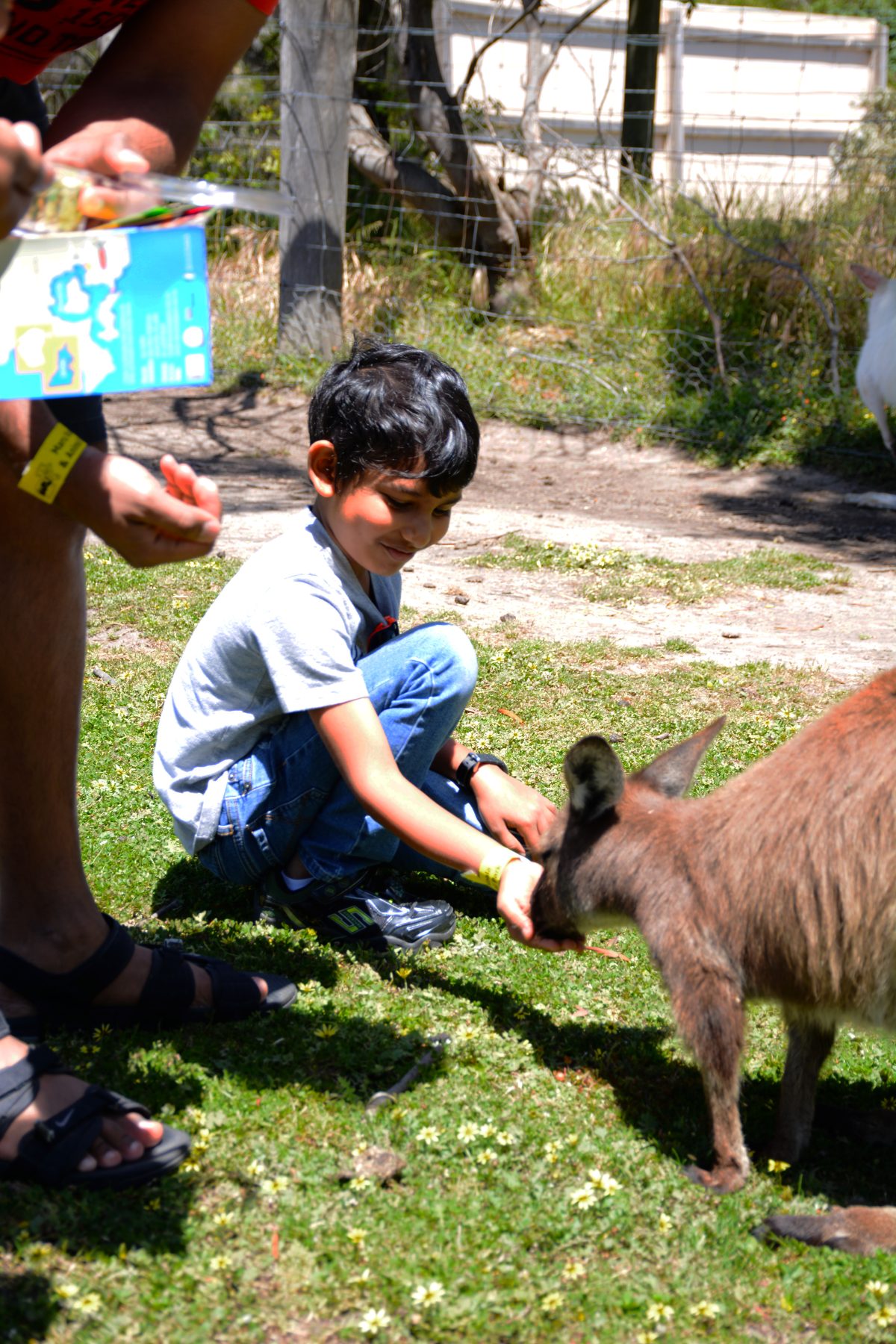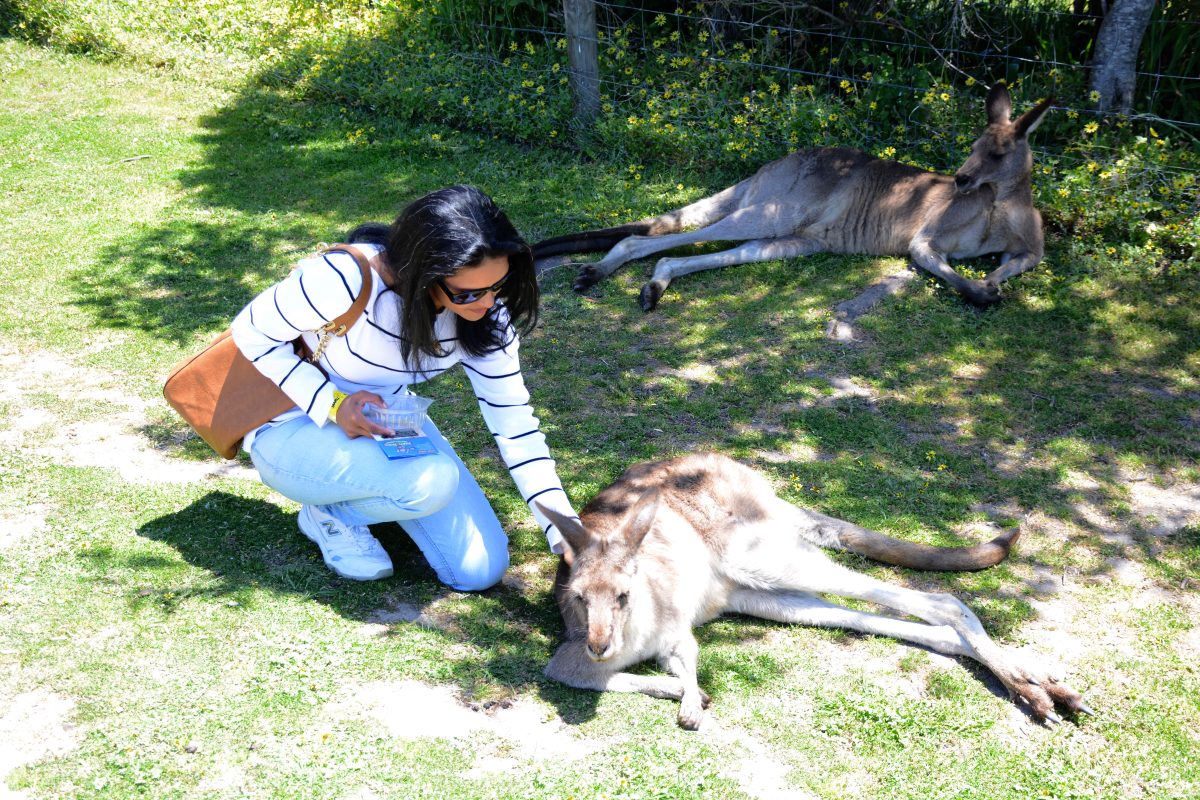 Maru Koala Park also offers close encounters with the koalas, joeys, dingoes, reptiles etc… for an extra cost in addition to the general entry. These run daily at specified times so make sure you check before hand on the website before making the ticket purchase.

We opted for the close encounters with koala and joey. What you get is an extra bit of one on one time with the animals along with the keepers. Loads of cuddling, photo opportunities; the staff also click photographs (included in your ticket price) which can be collected at the counter at the end of your visit.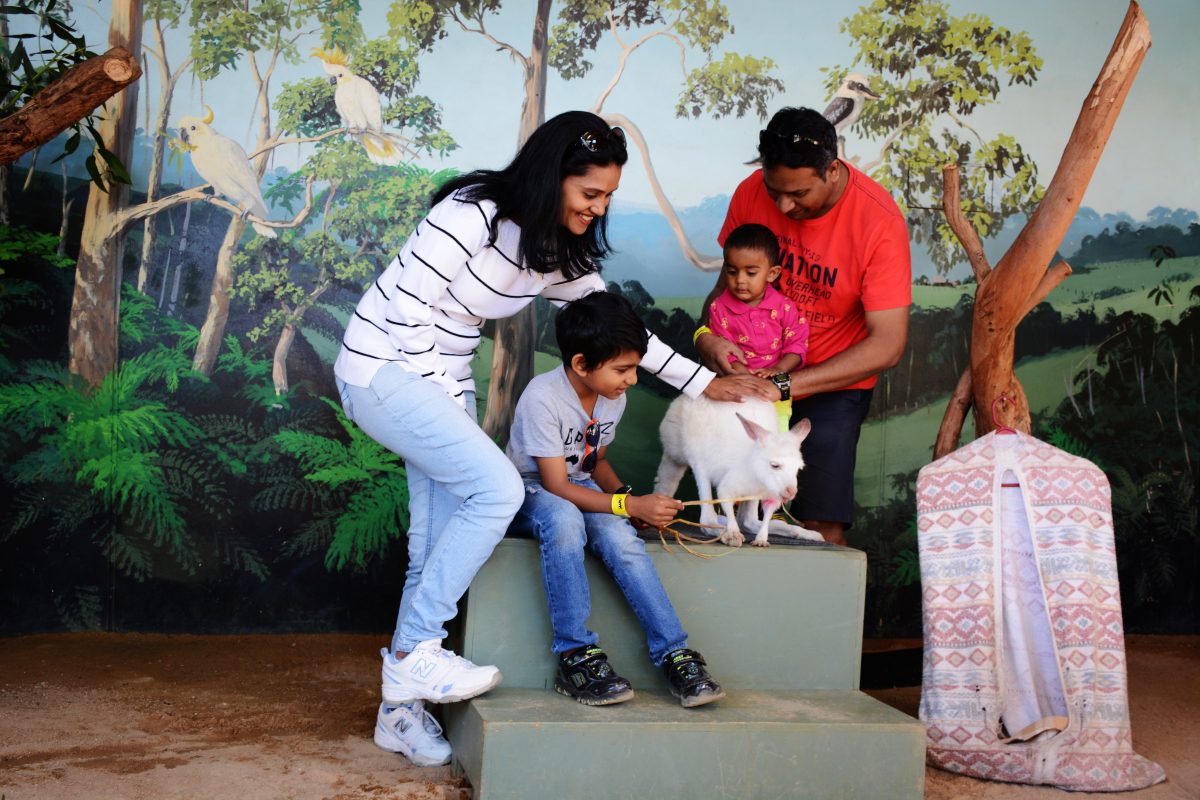 The centre also has a café for those who are planning on spending a considerable time at the park. The food was nothing much to write about, standard fare so give it a miss if you are not too hungry. The options are much better once you reach Phillip Island which is only about 15-20 minutes away.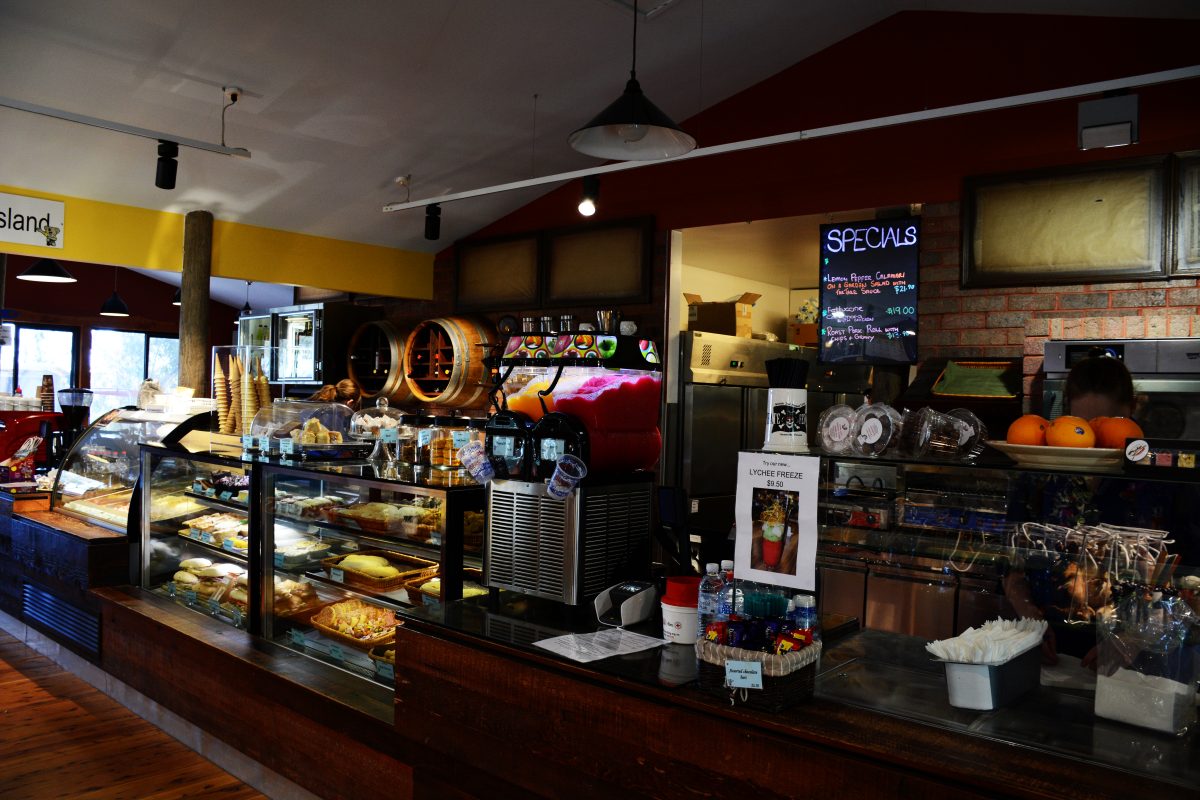 On our way out, we visited the gift shop to bring back some souvenirs…we love collecting fridge magnets from our travels. Overall a great experience, but a tad bit expensive. It would be great if the centre could introduce a package rate for those who want many experiences instead of having to pay full price for each. Having said that, an experience children will love.

The next stop was The Nobbies at Phillip Island, that boardwalk stretch that offers you the most panoramic and spectacular views of the coast. Savour the walk along this stretch taking in the expanse of blue that seems to change shades every few steps. If you walk the stretch in a hurry just clicking photographs and selfies, you have totally missed the point. Spend a few minutes absorbing the beauty in front of you and these visual memories are what will stay with you forever unlike the photographs.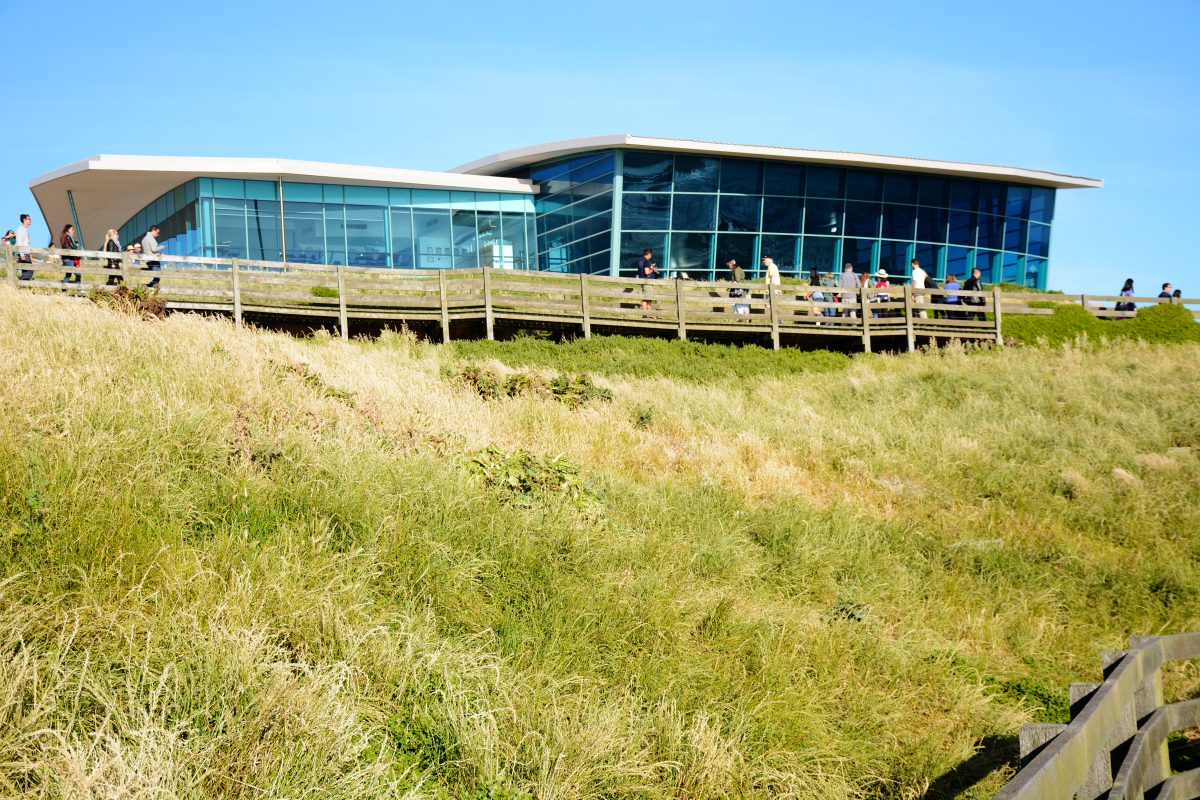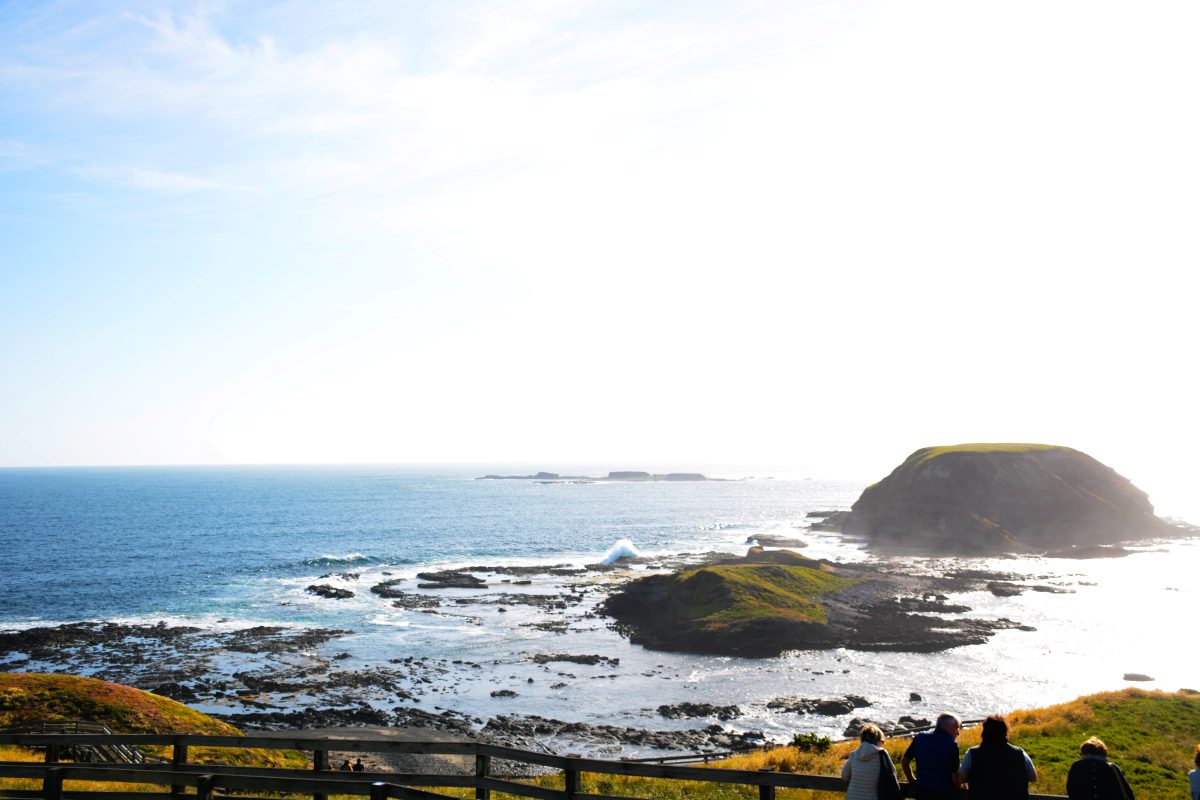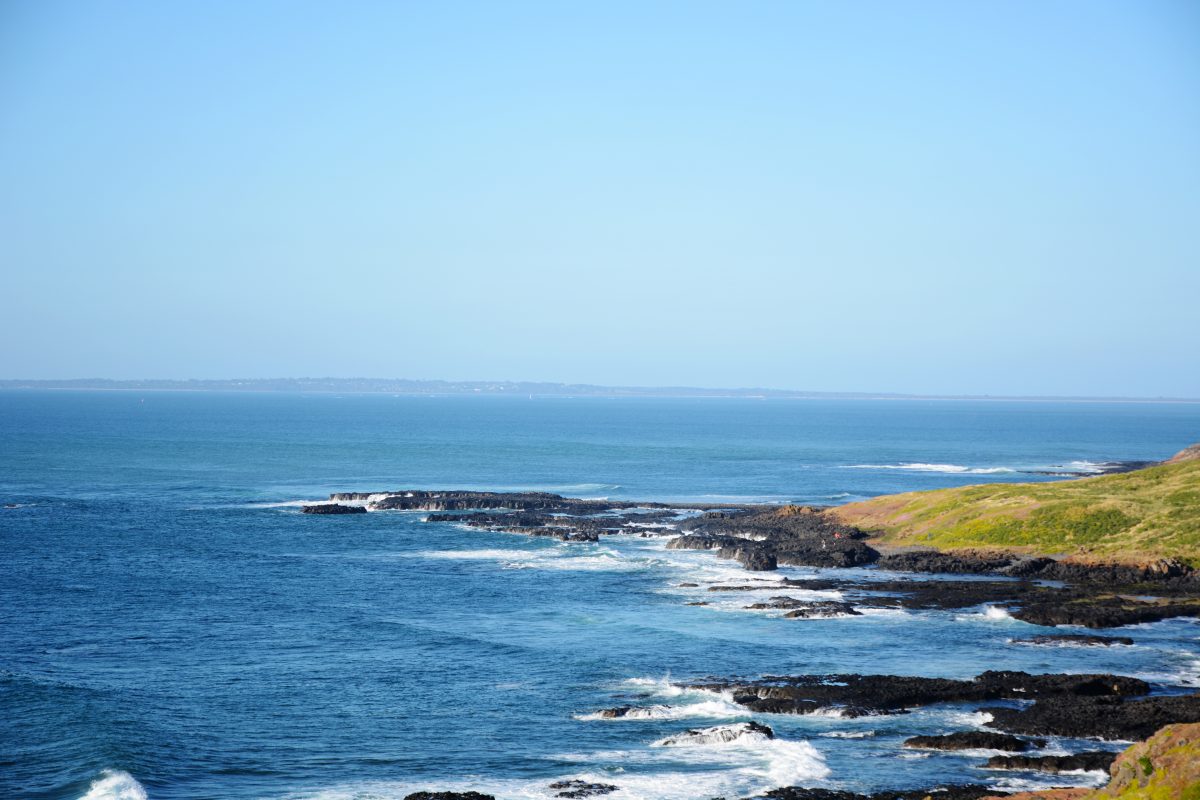 As you walk along the boardwalk, do keep an eye out for silver gulls, chicks and sometimes even little penguins. We were lucky to spot two and I even managed to photograph one….

With the Seal Rocks nearby, you can take a cruise to visit Australia's largest fur seal colony but we had to give it a miss since we had a toddler accompanying us. Also the cruise runs only on specific days and fixed timings so make sure you have a plan and make bookings ahead.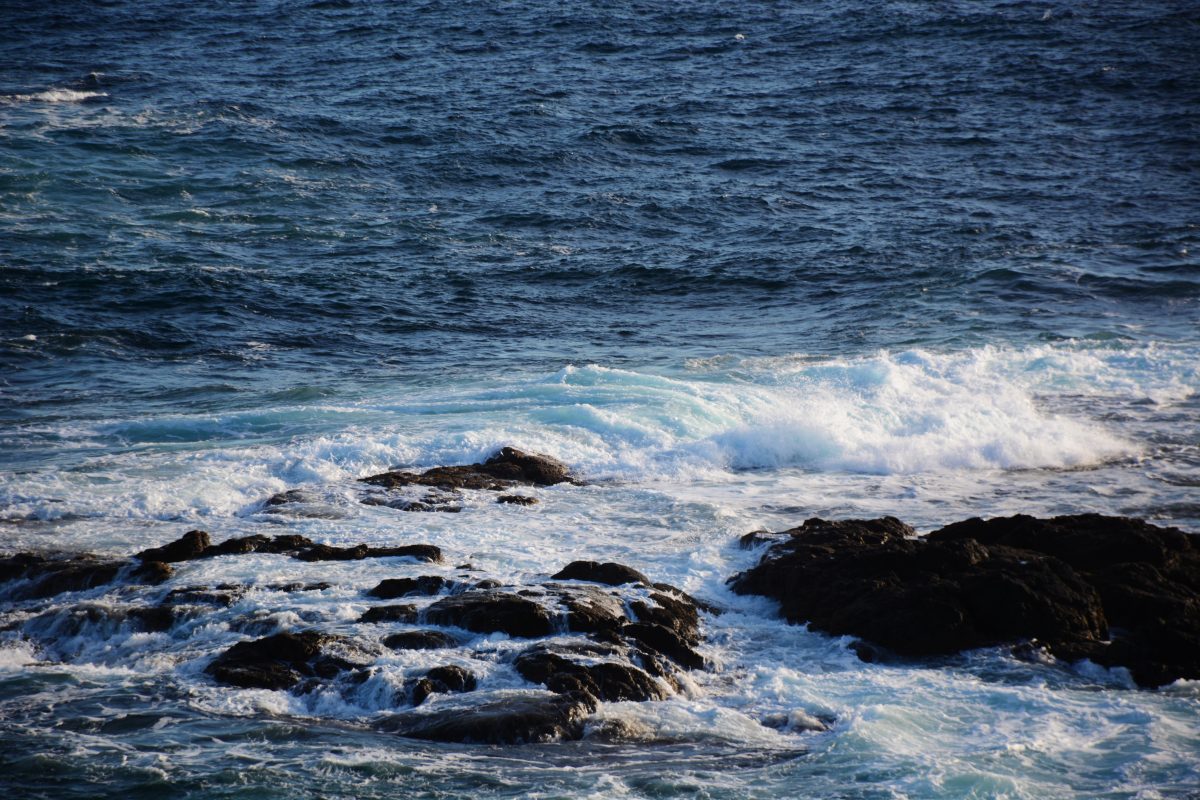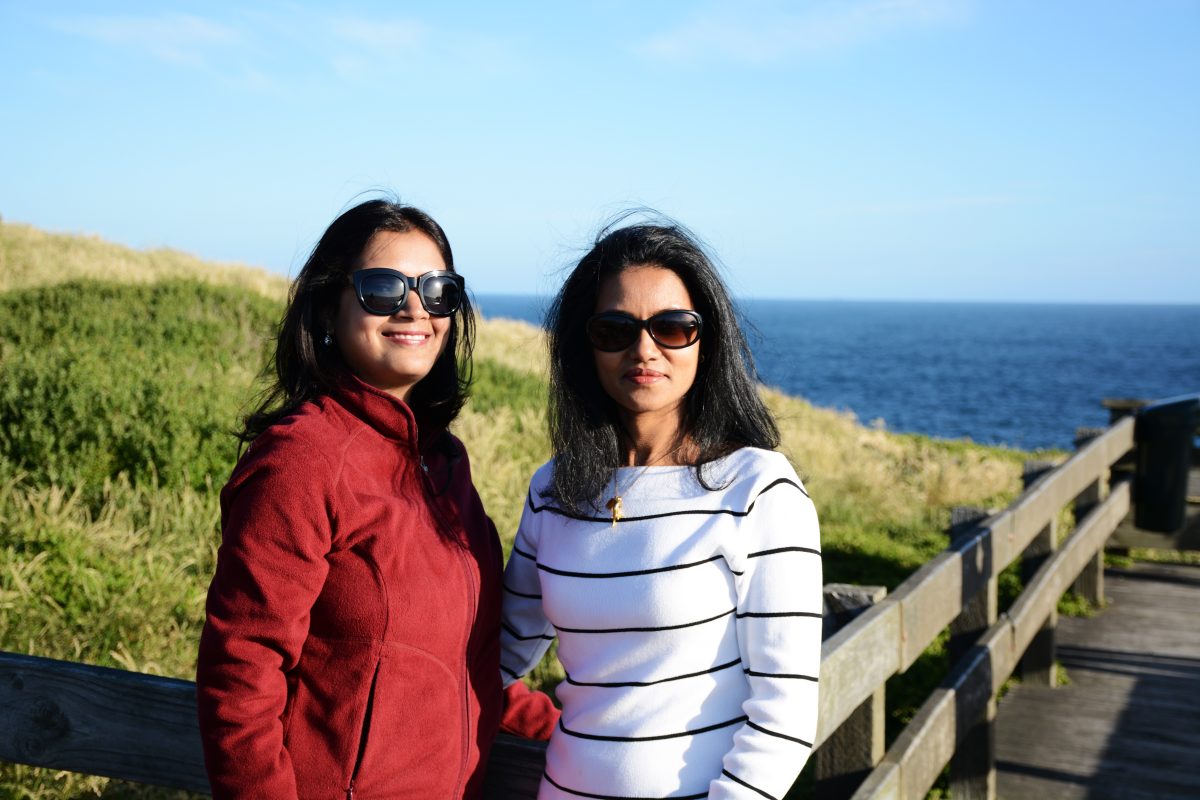 And then it was time for the quintessential Penguin Parade, which perhaps put Phillip Island on the tourism map in the first place.

This is definitely once-in-a-lifetime experience. Nothing short of magic to watch hundreds and perhaps thousands of little penguins returning home at sunset to their colonies. A wildlife experience that's indeed a surreal experience and one that is beyond words.

Have a walk inside the main centre where you can learn and gather lots of information about penguins. There are two souvenir shops for a spot of shopping; I bought home a banksia essential oil infuser and ofcourse fridge magnets.

There are different types of penguin viewing platforms and all that information can be found here. We chose the 'Underground Viewing', a world first facility that allows you a bird's eye view of the penguins returning home. Some of the little fellas returning home get so curious that they walk right up to the viewing glass.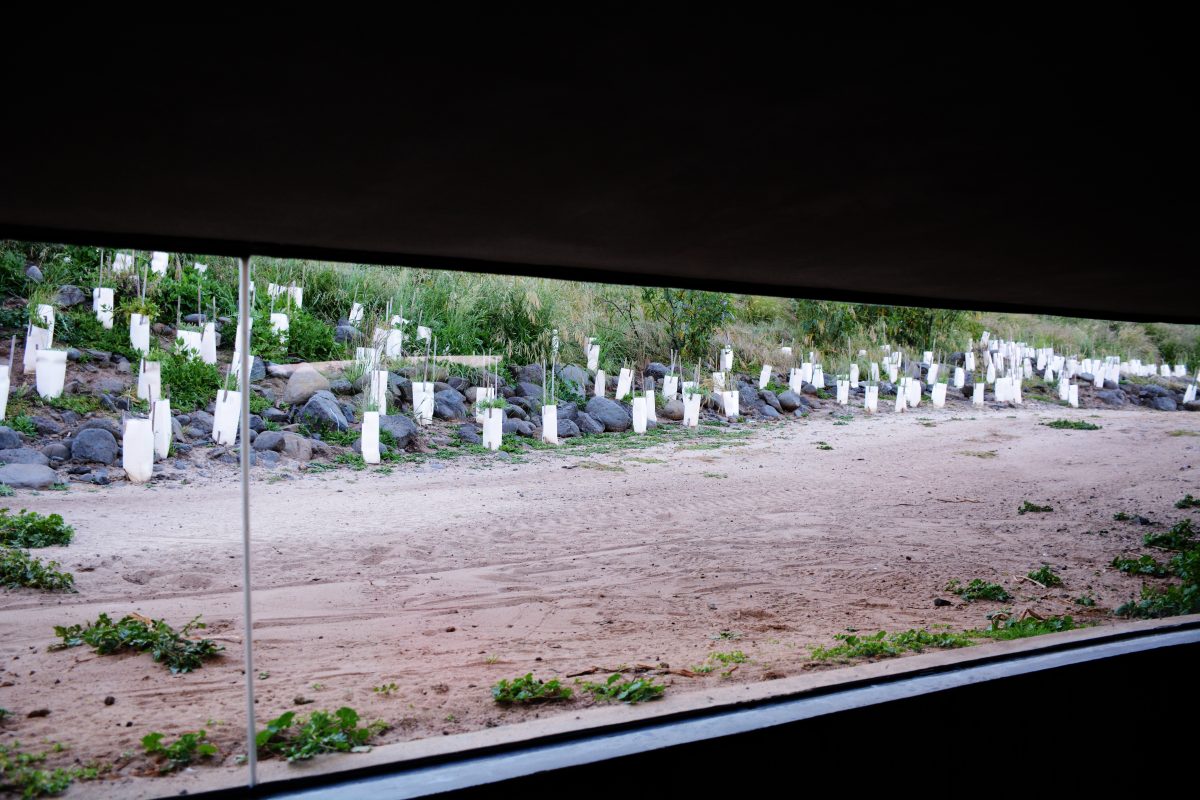 You have the advantage of being indoors which is great if you have little ones along. Louise, our ranger for the evening, was such a warm and friendly person who not only provided us with lots of penguin information but also patiently answered my curious 7 year old's doubts (hard task).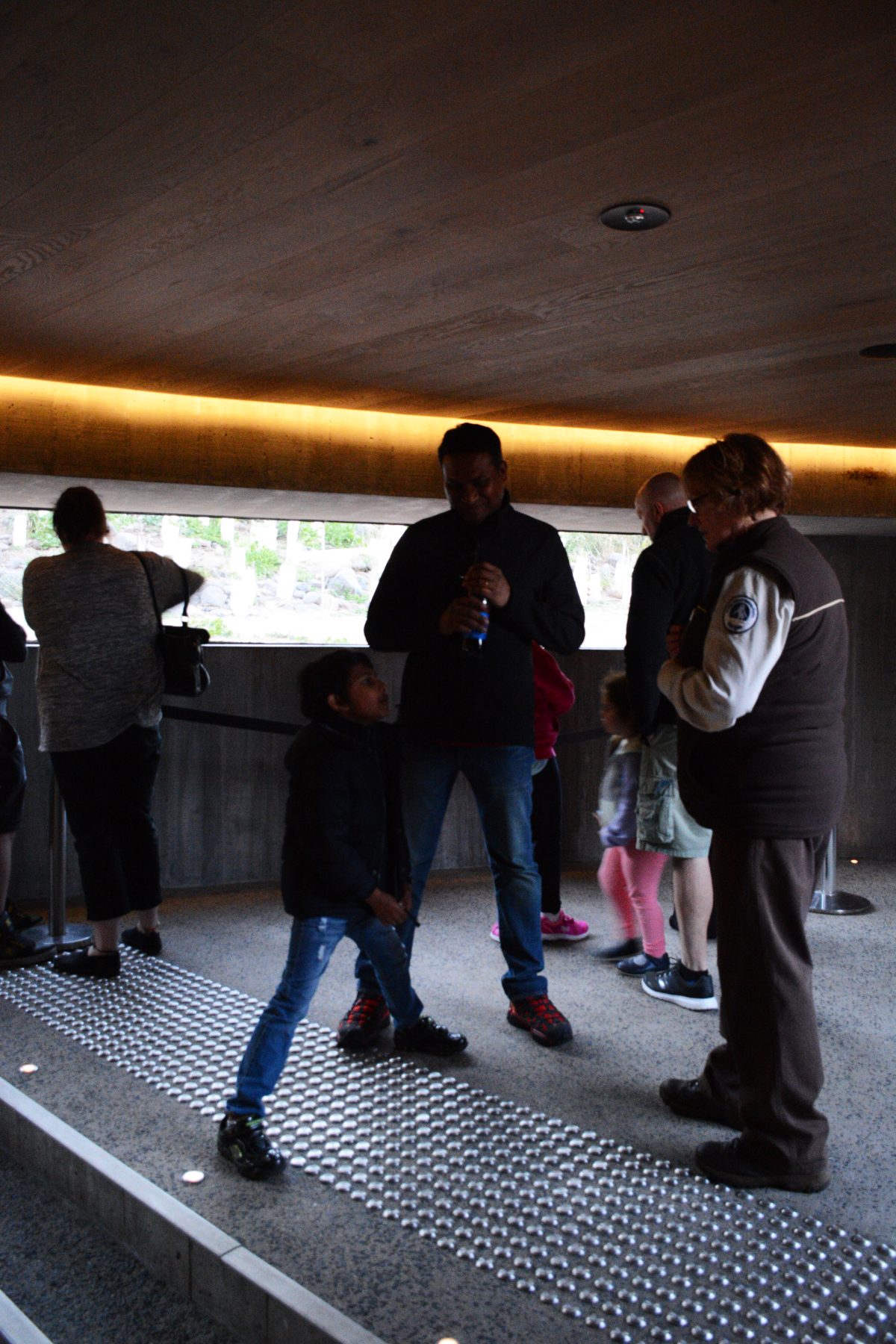 Seating is limited to 70 people so make sure you book ahead and if you hold a RACV membership, make sure to put the discount to good use.

There are also several eco friendly tours that operate so make sure to check out the website for the details.

Photography is not allowed at the Penguin Parade respecting the natural habitat of these little ones. But I will leave you with this photograph that I managed to click at the Nobbies.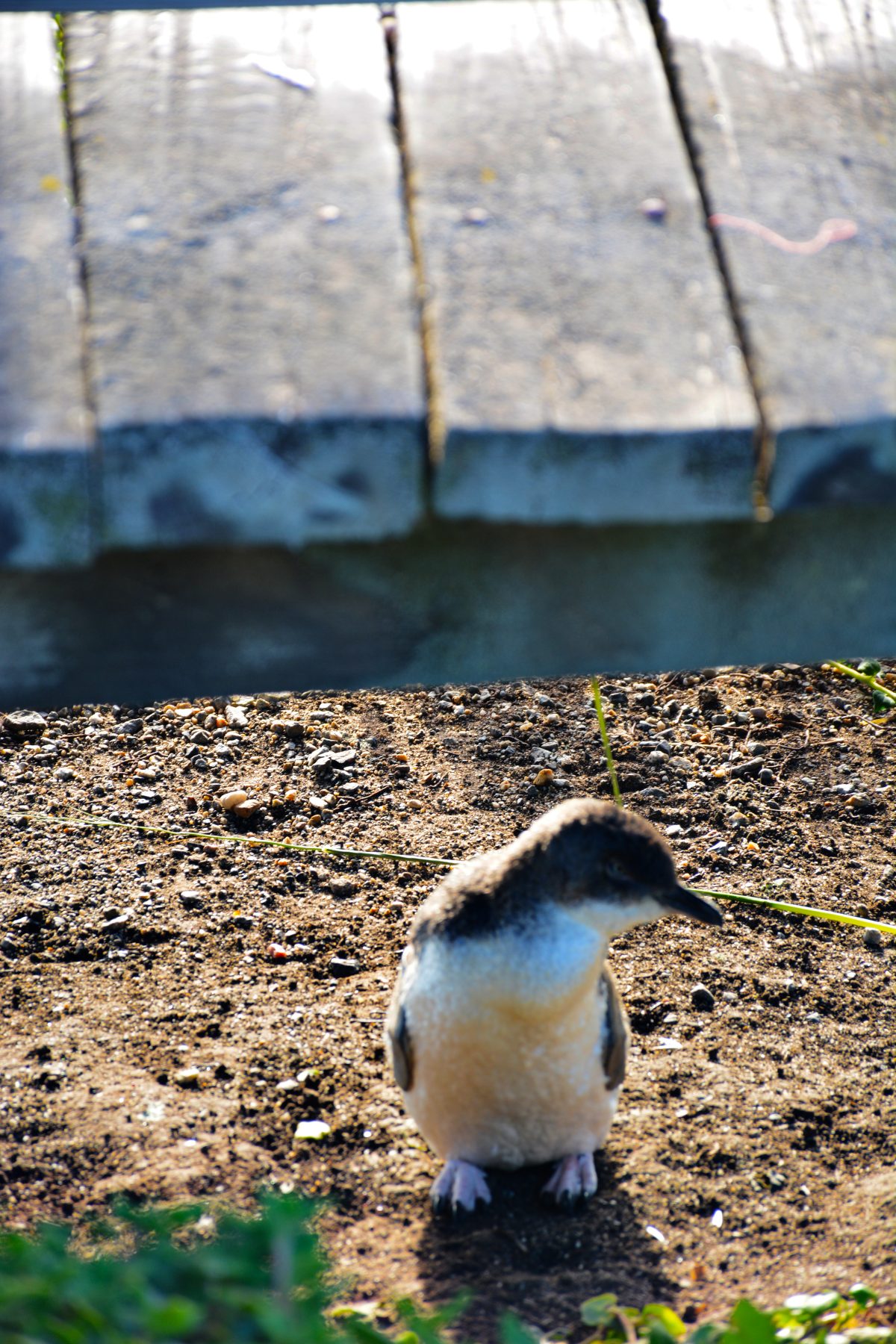 (I found a lot of people violating the 'no photography' clause sneakily getting clicks using mobile phones. Please guys, it is important to remember that we are in their natural environment and what we do can affect and threaten the little penguins)

We had a late start the 2nd day and the first place we visited was the Fisherman's Co-operative at San Remo.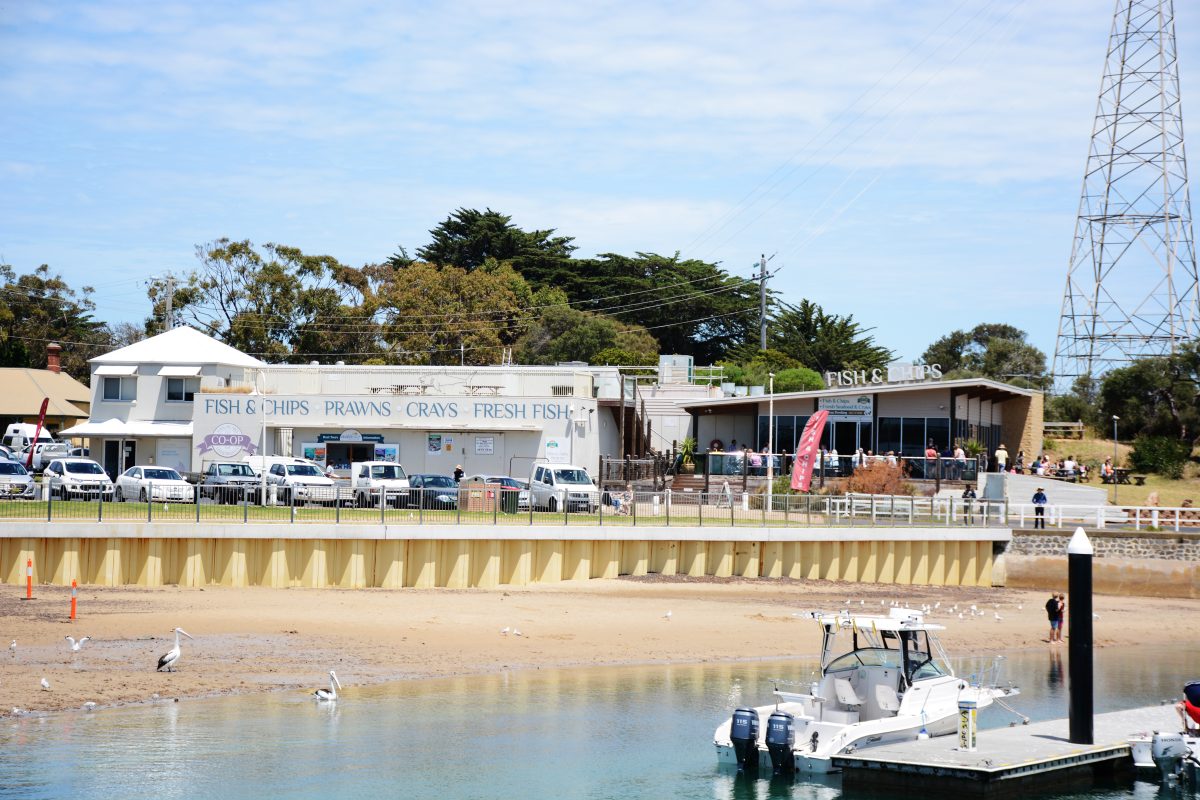 Yet another region with spectacular views, the Co-op is also the place to stock up on fresh seafood or perhaps indulge in some fishing. Also a great place to relax in the sun; the children have access to clean sand and small pockets of water – a mini beach like experience.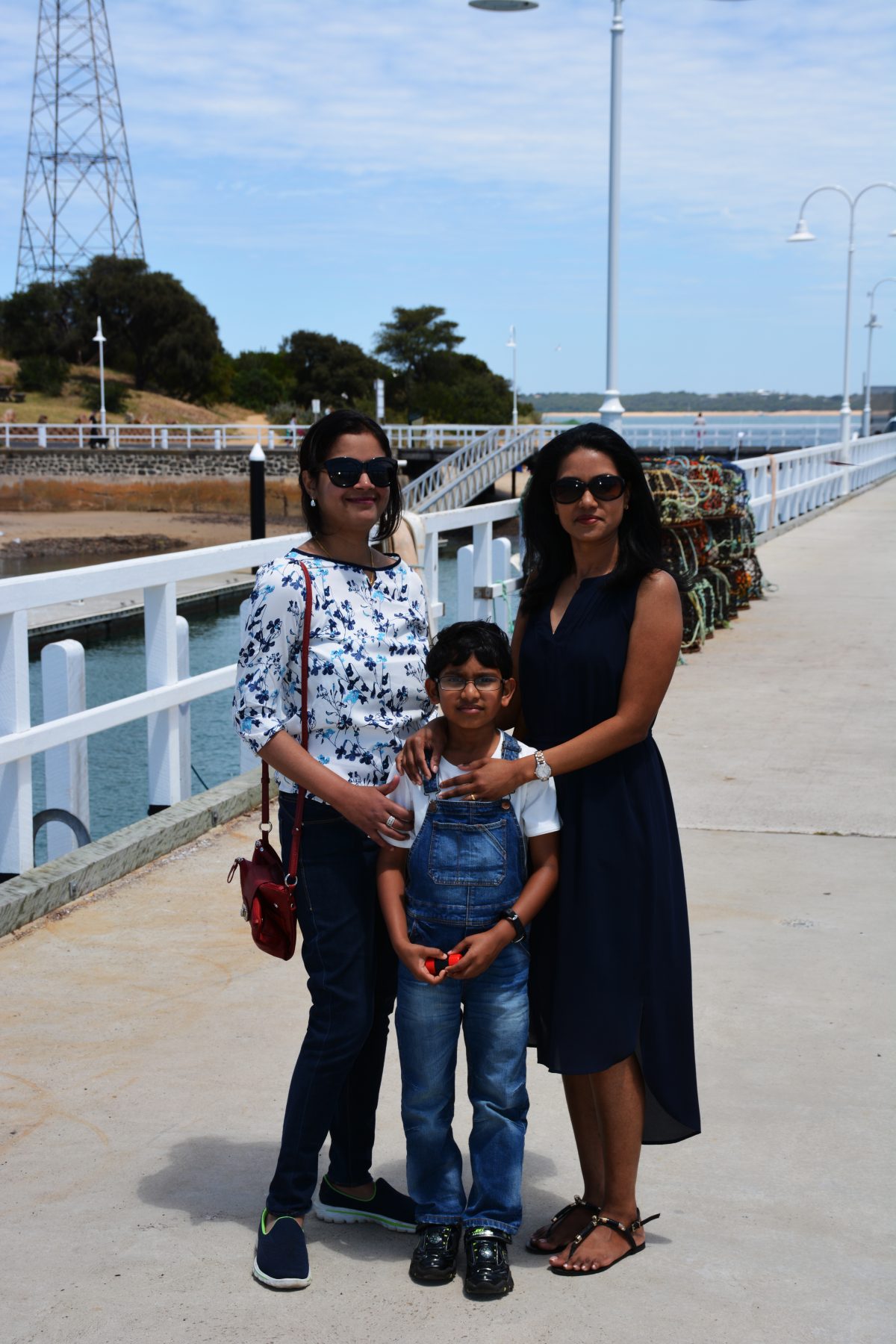 Every day at 12.00pm, there is a Pelican Feeding program which we actually missed because we arrived a tad bit late. A walk along the San Remo jetty is highly recommended to enjoy the view and also spot interestingly named fishing boats.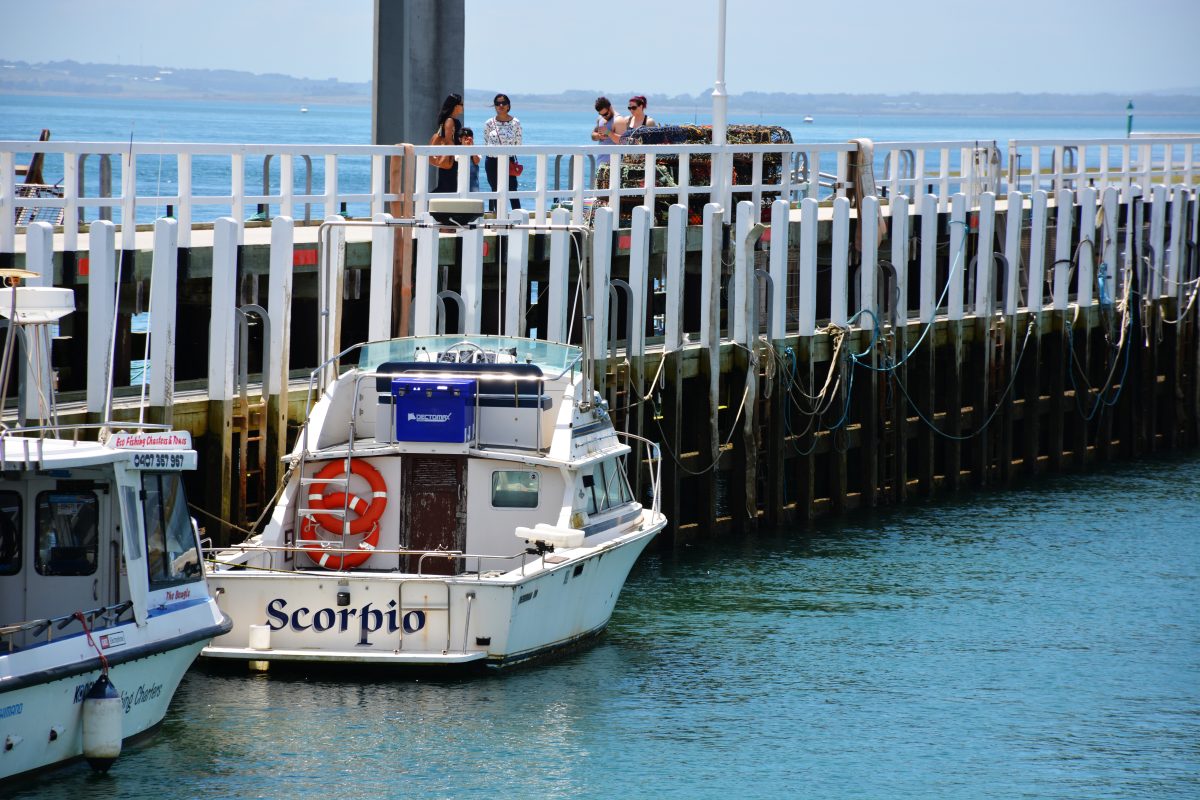 I bought back some super fresh duck fish fillets from the shop, a variety I have never tasted before. You could also sit down for a seafood indulgent lunch at the restaurant with this brilliant view as a backdrop.

Back on the road, our next stop was the Djinta Djinta Winery but then that's another story in itself. Stay tuned!