These chicken fajita tacos with minty cucumber yoghurt is the perfect family dinner recipe. Simple, easy to make and can be customised to your family's liking.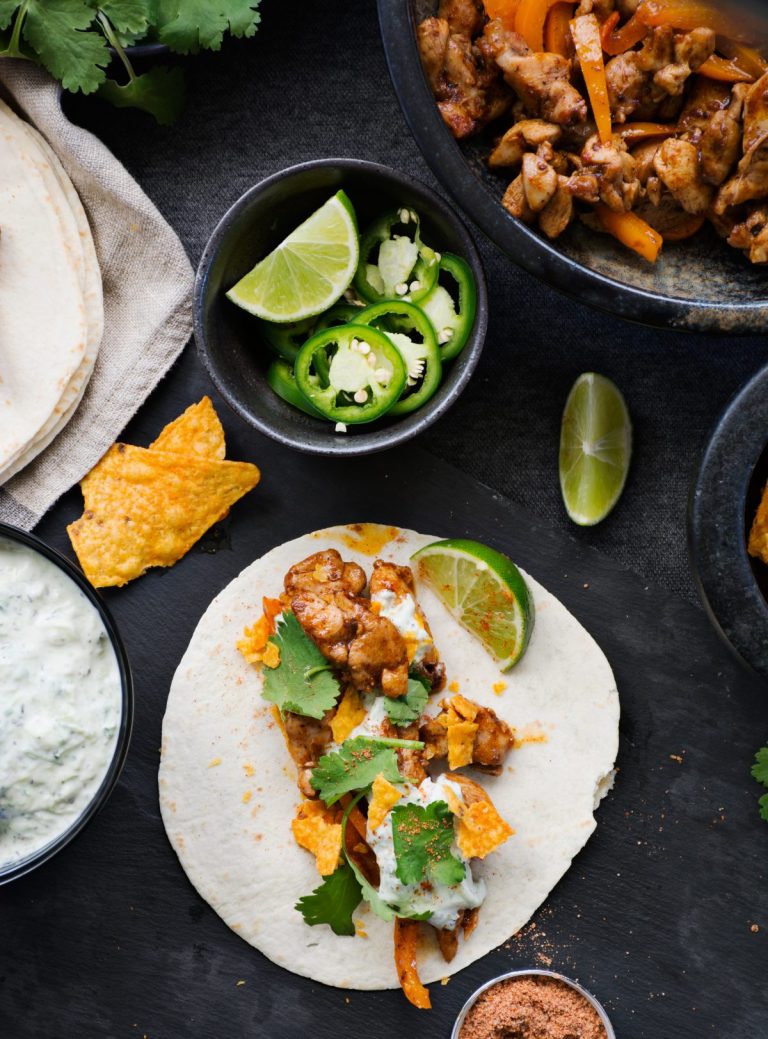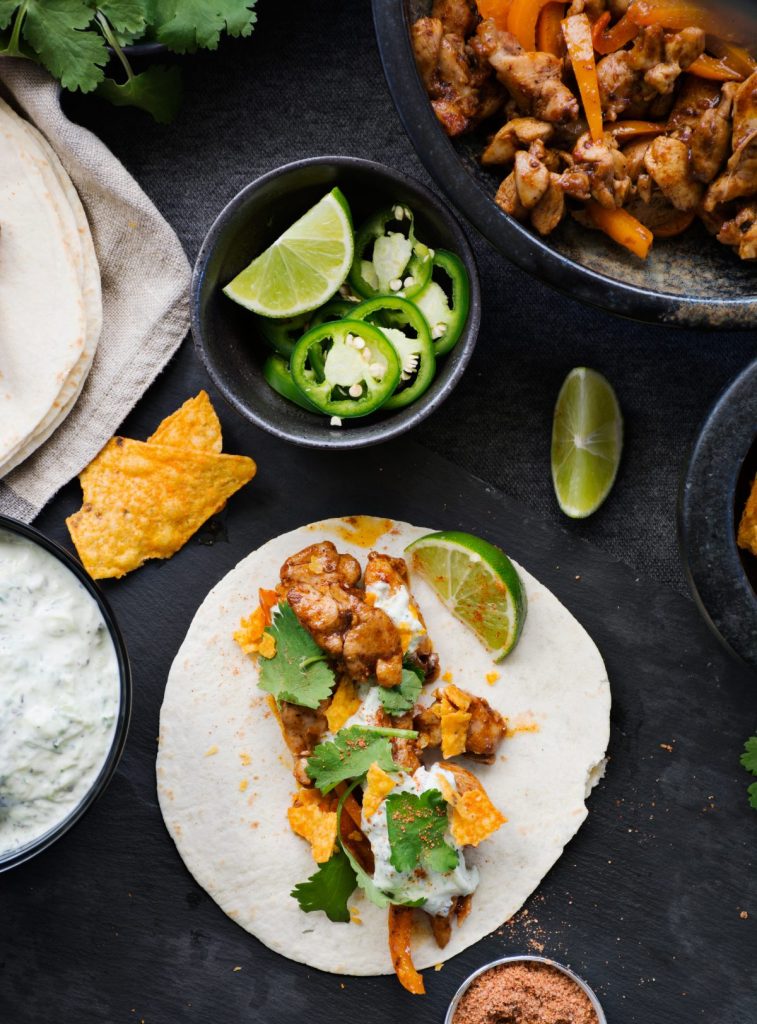 What a newsworthy month it has been! And while the headlines continue to shock and stir us, the social media is filling up with delicious treats that promise us much joy and hope this festival season.

As I mentioned in my previous post, I have no plans whatsoever for Christmas or New Year; in fact we haven't thought or discussed about it as a family. There will be some sort of celebration and most likely a quiet one with just a couple of close friends….that's our style of entertaining.

I have always been picky and choosy about my friends. And while during my teens, that was seen as a disadvantage (my parents used to get a tad bit worried that I walked around lonely with a book in hand most of the time), it eventually turned out to be the biggest strength of my life. My ability to choose just a handful of good people as friends ensured that I was always surrounded by positivity.

And luckily I am married to a person who shares that idealogy though it took him a while to get that. He had a zillion friends only to discover that when life dealt him a series of blows, there was hardly anyone to turn to. So now we have our chosen few, friends who are non-judgemental, accept us the way we are and shares a common thread of mutual respect and understanding not confined by social norms. And I know, plan or not, we will celebrate this holiday season with a couple of them.

While I am getting busy developing, testing and photographing new recipes leading to the festive season, the reality of everyday dinners is always on the horizon. So when Maraya, who is one of the super moms behind the popular blog 'Stuff Mums Like' reached out to me for a guest collaboration, I was thrilled.

While there were a zillion ideas buzzing in my head, I zeroed in on tacos….I mean, who doesn't like tacos. I am sure it's a fave at every home. And these chicken fajita tacos are bound to be a big hit with the kiddos; my 7 year old adores it. And if there are any leftovers, you can convert it into a wrap or add it to the salad bowl for a delicious lunch the next day.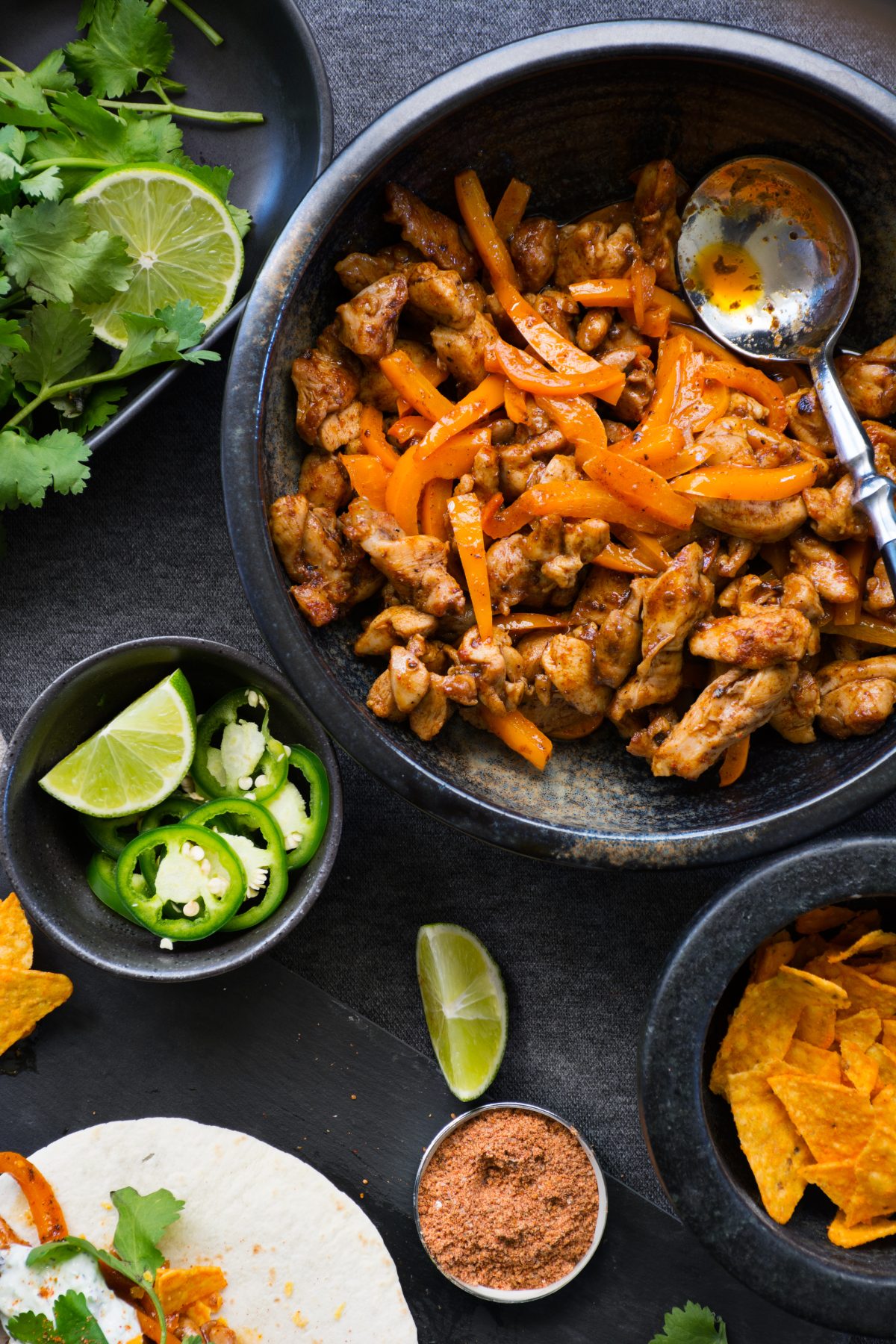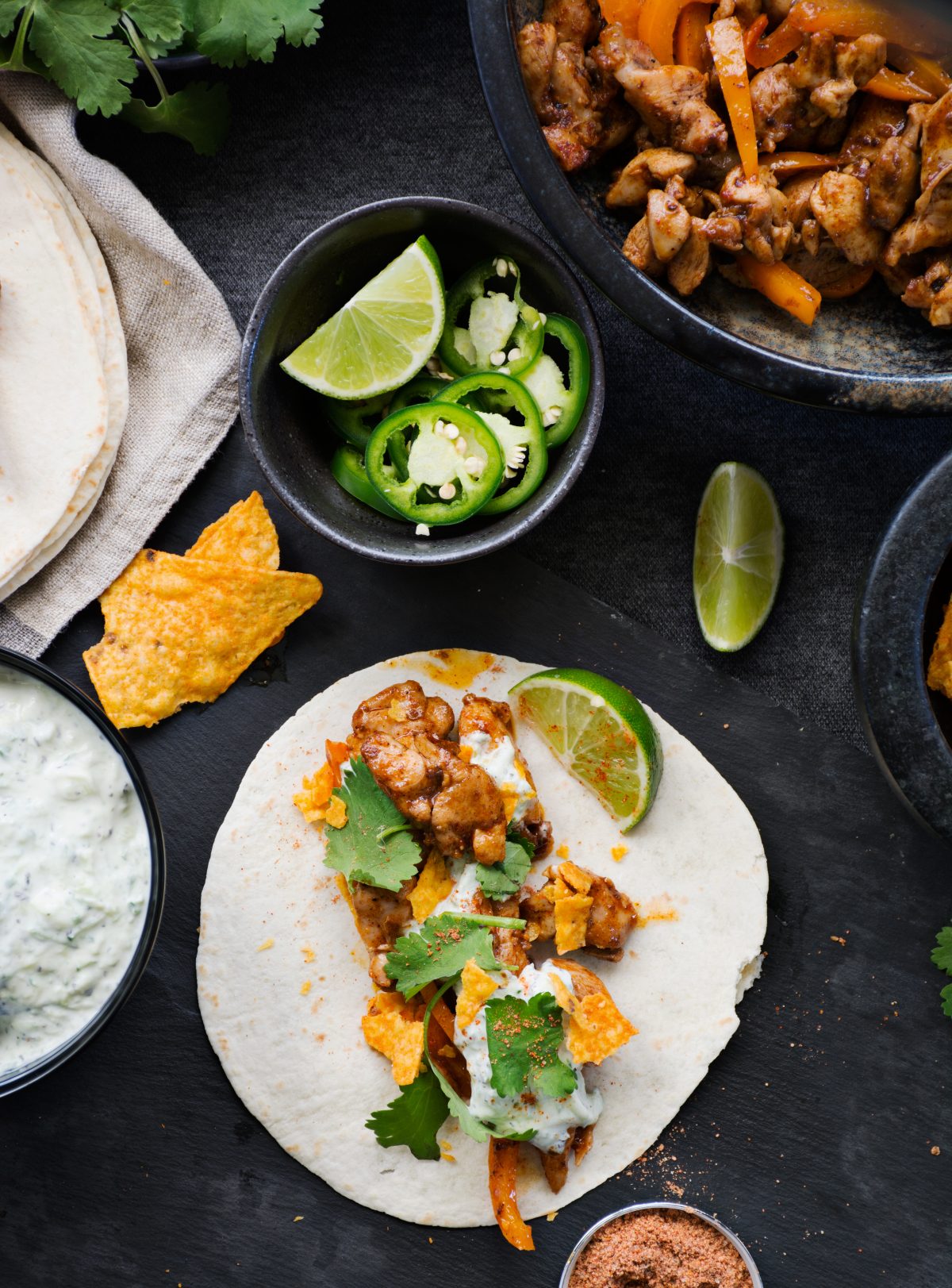 Also, don't forget to make an extra batch of the fajita seasoning; a very handy blend in your spice cupboard.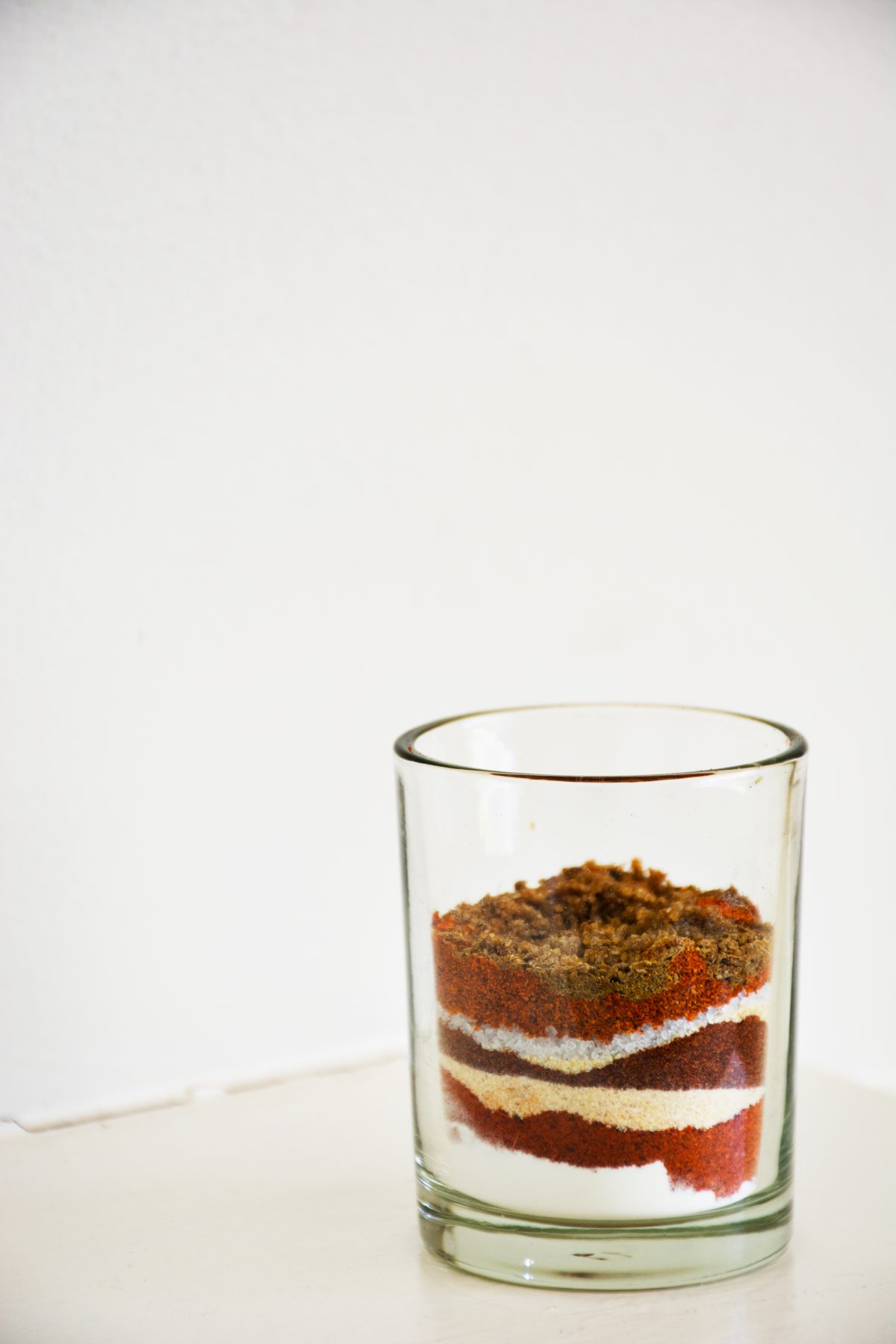 Ingredients:
Mini wheat tortillas
500gms skinless chicken thighs; cut into thin strips
1 orange bell pepper; cut into strips
This is a guest post in collaboration with Stuff Mums Like, so kindly head over to their website for the full recipe of these delicious chicken fajita tacos.
If #tacotuesday is a thing in your home, then do check out these delicious fish tacos with pickled slaw and jalapeno mayo.