Usually I always start by saying the month has gone by pretty fast but that's not the case with April. It was a heavily packed month in terms of social commitments but it felt like a long month too. Perhaps, it was the weather transition or just a feeling but April seemed to go on forever.
The month began with an impromptu trip to Lorne for an office party at one of Sam's colleague's holiday home. Now I have never been to Great Ocean Road before (I know, not yet seen the Twelve Apostles) so it was quite exciting even if it was just a day trip. Their holiday home is set on a beautiful property which has the rolling hills on one side and the ocean on the other, with breathtaking and stunning views. A truly spectacular place to retreat….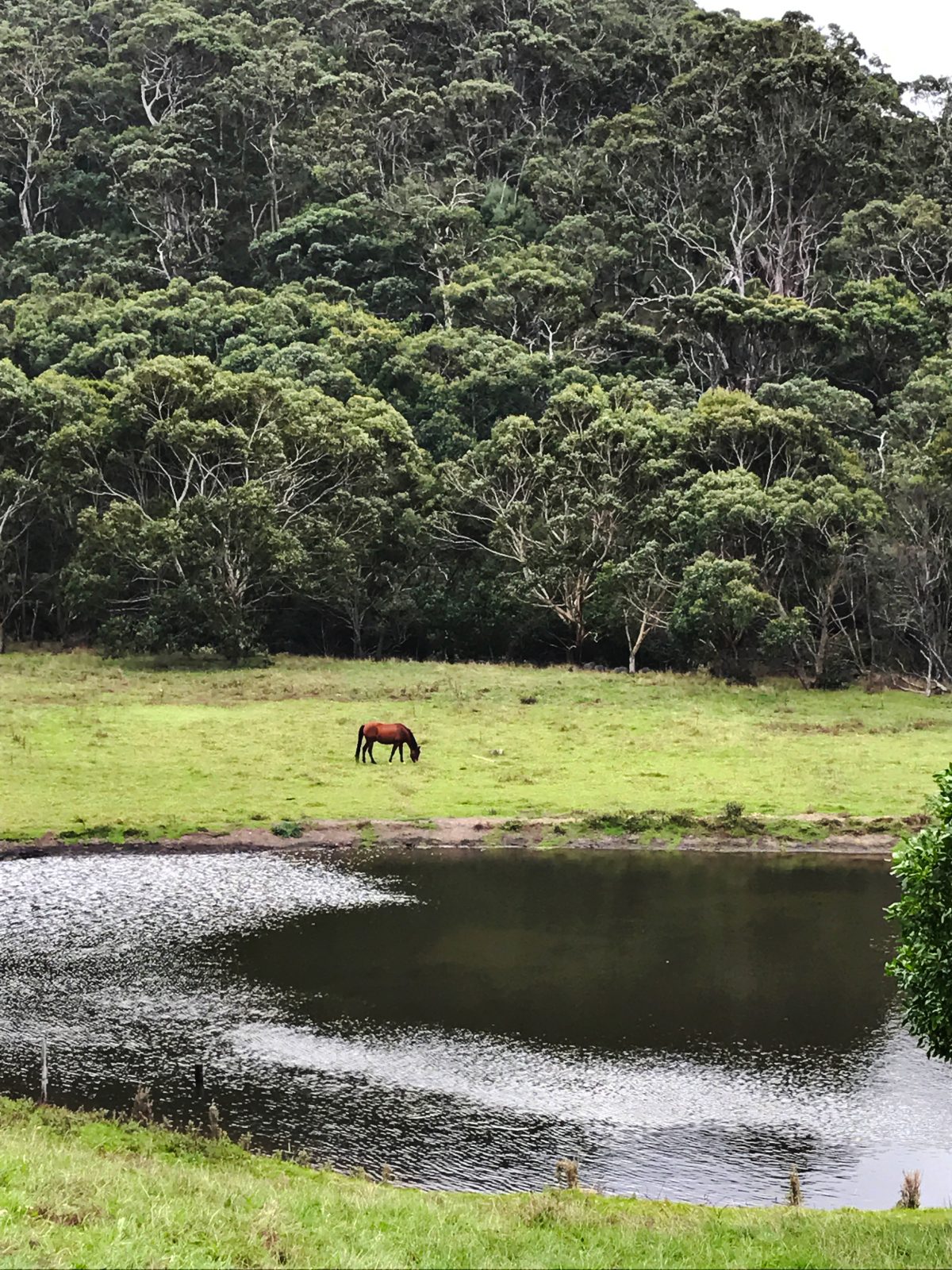 I also discovered a new Mexican restaurant El Sabor, which serves really good food and drinks. I was actually invited for some photography work but it turned out to be such a delicious affair so thought of doing a proper review as I really enjoyed the food. Read more of the review here.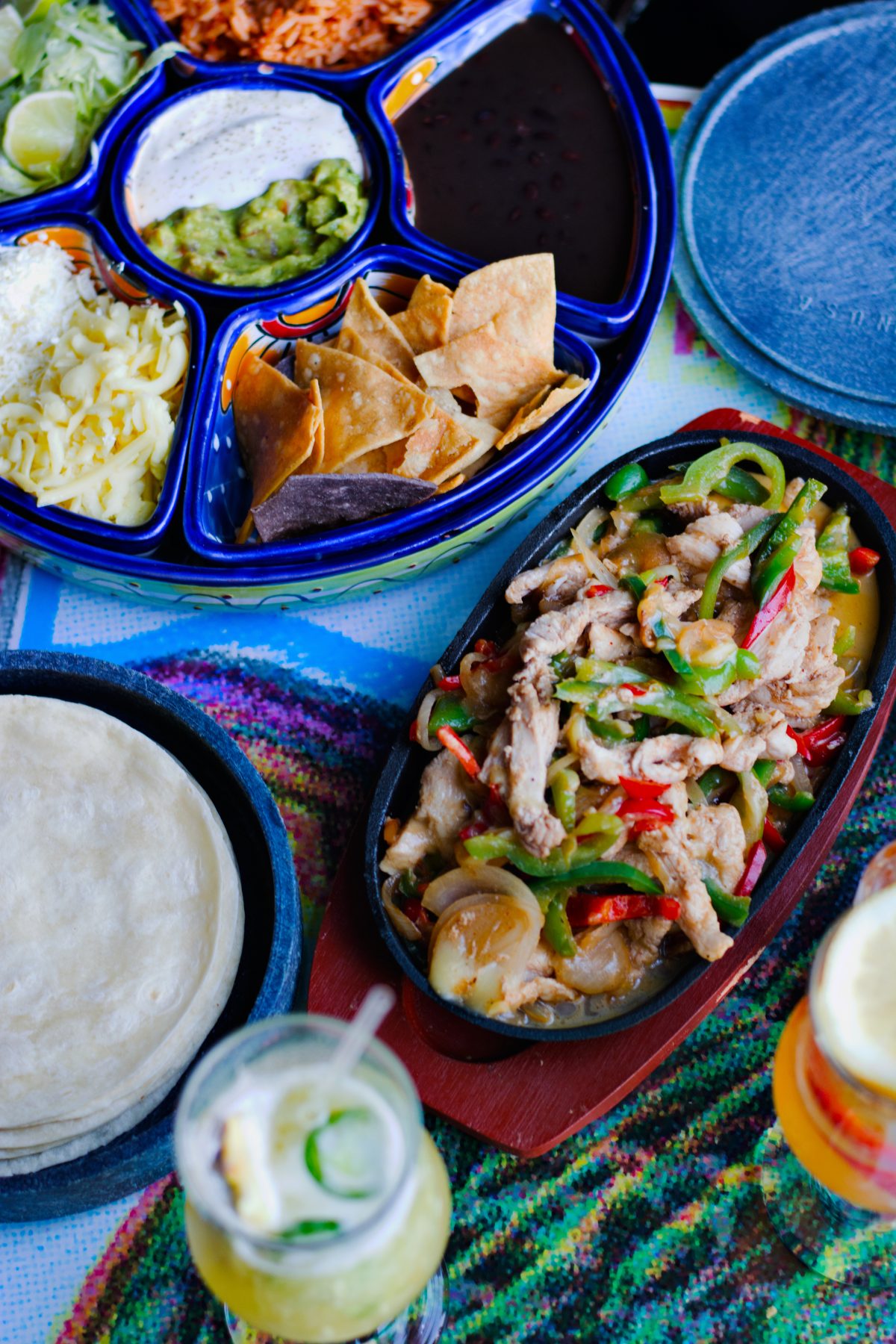 Coming to the giveaway, I would like to introduce you to my latest spice obsession – Fuegorita, the dried hot pepper flake blend. Crafted in California from some of the hottest chili peppers of the world, Fuegorita is a flavourful alternative to the regular dried chilli flakes. Trust me, this blend is really hot but I wanted to create a dish that won't blow your socks off so I came up with these delicious grilled chicken skewers marinated with a mixture of parsley, coriander, basil, garlic and Fuegorita in lots of olive oil. Pair with some flat breads and hummus for a thoroughly satisfying meal.
The folks at Fuegorita have been kind to sponsor one bottle of this hot pepper blend to one lucky reader of mine. So to take part, visit my Instagram page for more details. Content open worldwide!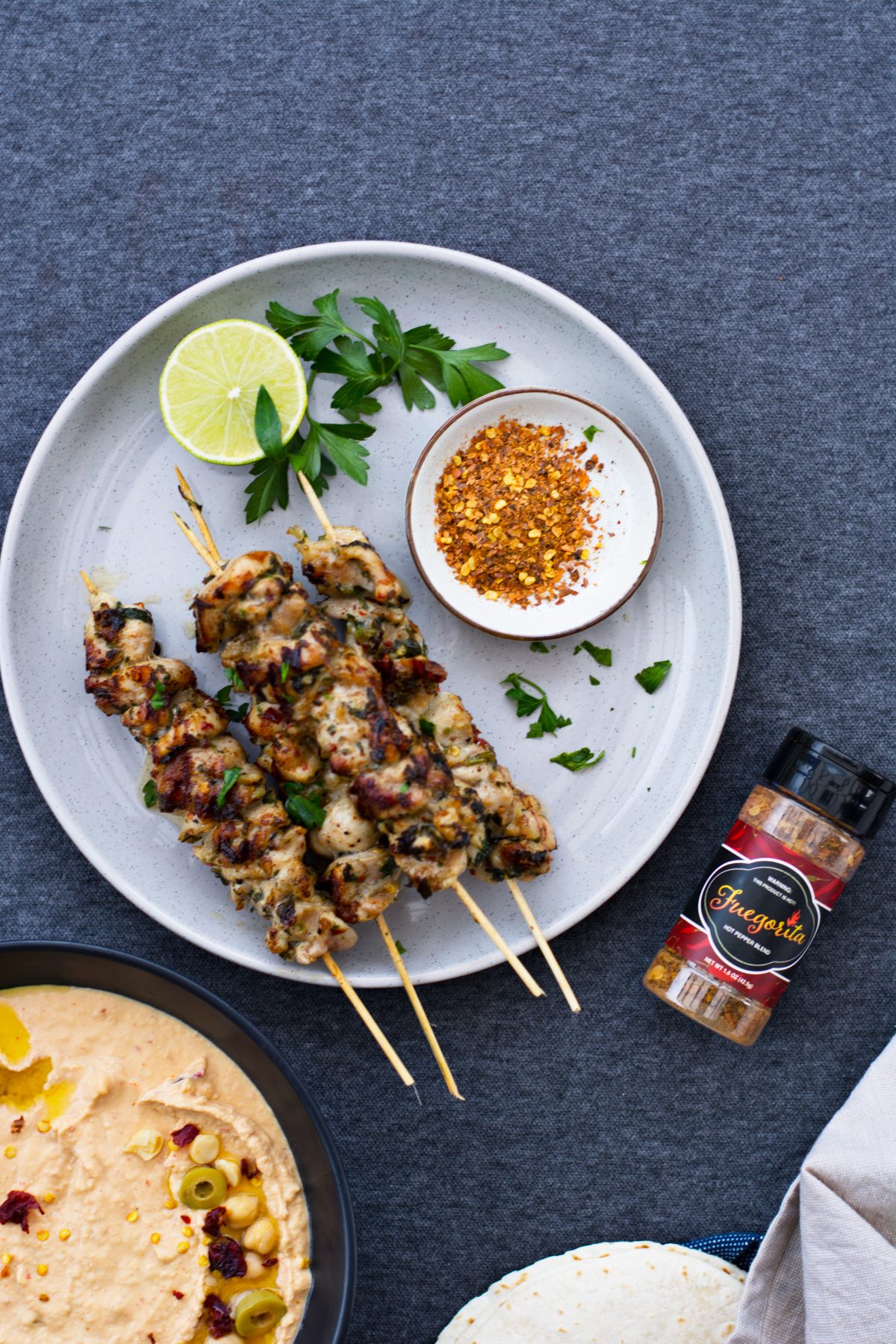 Mother's Day is just around the corner, so I decided to do a guest post for the website 'Stuff Mums Like' which featured a delicious brunch perfect for treating your mom. So forget all the expensive gifts this year and treat the special woman in your life by letting her sleep in followed by this delicious Toasted Bread with Mushrooms, Avocado Smash, Poached Egg and Grilled Tomatoes, served with her favourite cup of tea and ofcourse, the bubbles!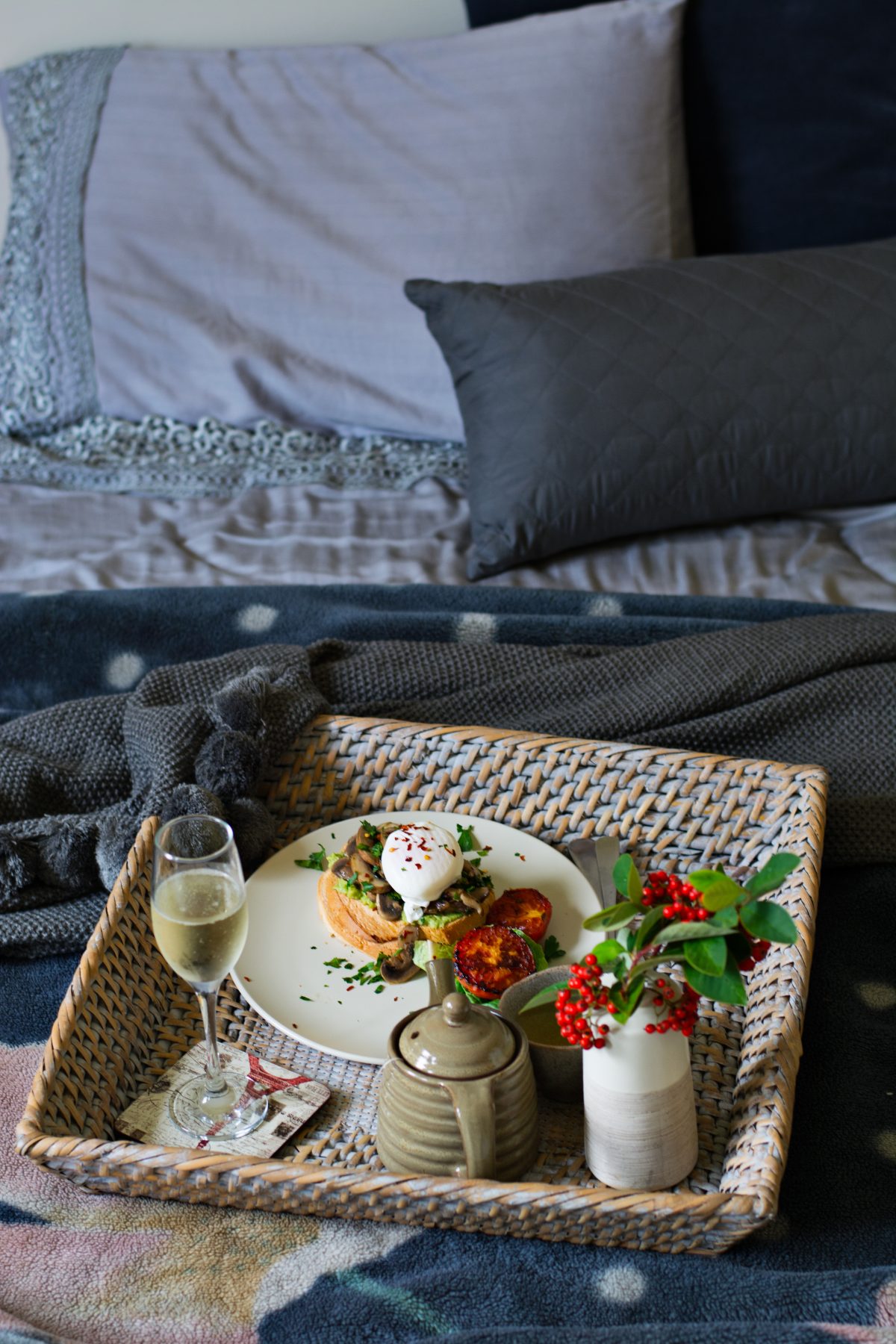 And with the weather transition, it was time to bring out my favourite J.Elliot Ellis Pom Pom throw in the most beautiful deep grey colour. It has an amazing cozy weave yet lightweight and resilient. And the contemporary finish adds the perfect hint of winter glam to my living space.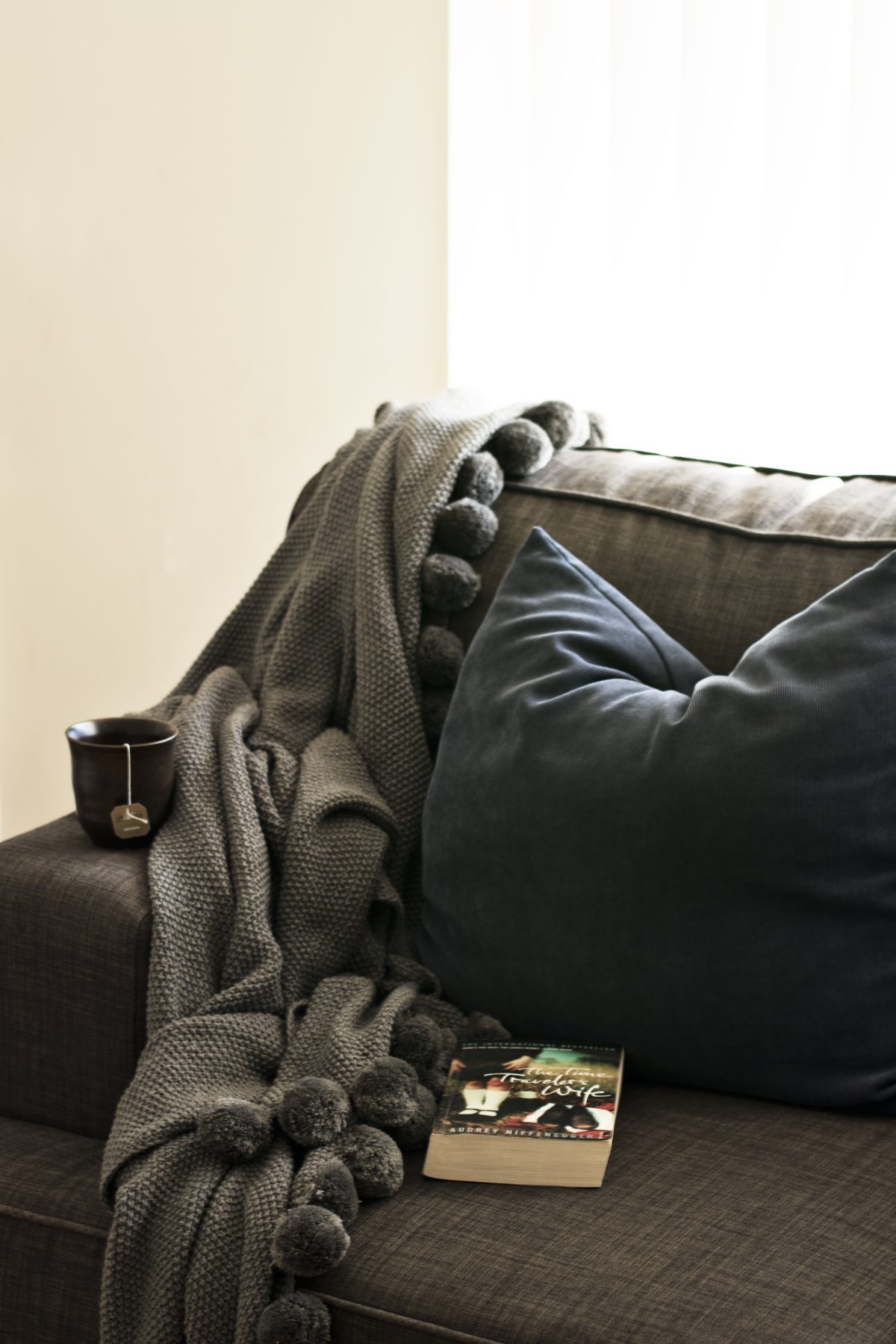 The Indian parathas have carved a name for themselves in the culinary world but I have not been the biggest fan till these delicious Stuffed Prawn Parathas happened. Fabulous, and hence you need the recipe.


And now time to dive into my top picks and favourites from around the world;
Let's start with the drinks. This floral cocktail, in spite of its name, is quite apt for autumn and so simple to make.
Our family is all about sleep-ins and weekend brunches. And these baked beans are so flavourful and fit right in!
This lamb salad is just freaking awesome.
Here's more salad inspo, this one with prawns in it.
Is there something called 'dumpling porn'? Because these are just making me swoon….
Anything with sriracha in it wins my heart, like these devilled eggs.
I have never made a hollandaise sauce before. Have you?
Time management is a skill and as a creative, I constantly need to re-work my strategies. This was an extremely helpful read.
Whenever I tell people (especially working women) that I am self-employed and work from home, I always get this line…..'oh, life is so easy for you. It's super hard for us to go to office, manage children, home etc…' Self-employed is like being unemployed to them and this article is my answer to them.
What you need to know about life; this lady's advice is spot on.
Are you an Instagram fledgling? Then this article will be of mighty help.
And this Gold opulent floral charm is truly after my heart!