We have a tradition that we follow for Adi's birthday; it began 2 years back when he turned 7. We decided that instead of having a regular birthday party every year, we would try and do an activity/experience/travel etc…. something off our bucket list every alternate year.
So it all began with a helicopter ride for his 7th birthday, which I have written about here. And before we knew two years had passed by and this year, we decided to treat him to a hot air balloon ride!
There are quite a few Australian travel and tourism accounts that I follow on Instagram, and that's how the idea of a hot air balloon ride took shape. I would often see breathtaking images of the balloons on these accounts, both floating around the cityscape and also the picturesque Yarra Valley so it was not long before we decided that this was the experience we wanted to enjoy as a family on his big day.
We didn't have to spend much time researching the company we wanted to book the flight with. Safety was paramount, especially in the wake of the recent tragic balloon accident. So there was to be no shopping around or compromise. And hence 'Global Ballooning Australia'.
Apart from being endorsed by the State tourism board, a quick look at their website is enough to understand why we went along with Global Ballooning. Safety and experience – that's what you must look for and the company offers just that. Instead of me rambling on about their safety standards and experience, here is a link that you must check out if you are planning on a hot air balloon ride.
Global Ballooning offers rides in both Melbourne CBD and Yarra Valley. We chose to go with Yarra Valley, because we had already done the helicopter ride in the CBD and wanted a different view to experience. And Yarra is one of our favourite weekend destinations with its picturesque valleys and wineries, so we knew it was bound to be a breathtaking experience.
There are different packages to choose from and we chose the one with the ride and a champagne breakfast afterwards at Balgownie Estate. There are both private and public rides; ours was a public one which means we ride along with other passengers.
It's always an early start in the morning, at least 2 hours before sunrise when you go hot air ballooning. And the real reason for that is not just to watch the sunrise but the air conditions are best at this time. Instead of driving from home at such an early hour, we decided to stay over at the Yarra Valley Grand Hotel, a vintage stay in the heart of Yarra. A budget friendly stay yet an amazing hotel with so much history and character.
After assembling at the Balgownie Estate, we were briefed by the staff about how we will go about the whole ride, a few safety instructions and other important information about ballooning in general. Then we boarded a vehicle that would take us to the property where we would be assembling the balloon and taking off. This can vary depending on the direction of the wind and where the pilot deems it best to take off.
A five minute drive after which we got to the property and before we began assembling, we were all briefed about the safety instructions. We then got to meet our pilot for the ride, who once again took us through safety procedures and instructions. And then we began to assemble….
I think the rest of our experience is best explained through photographs…..
The setting up process: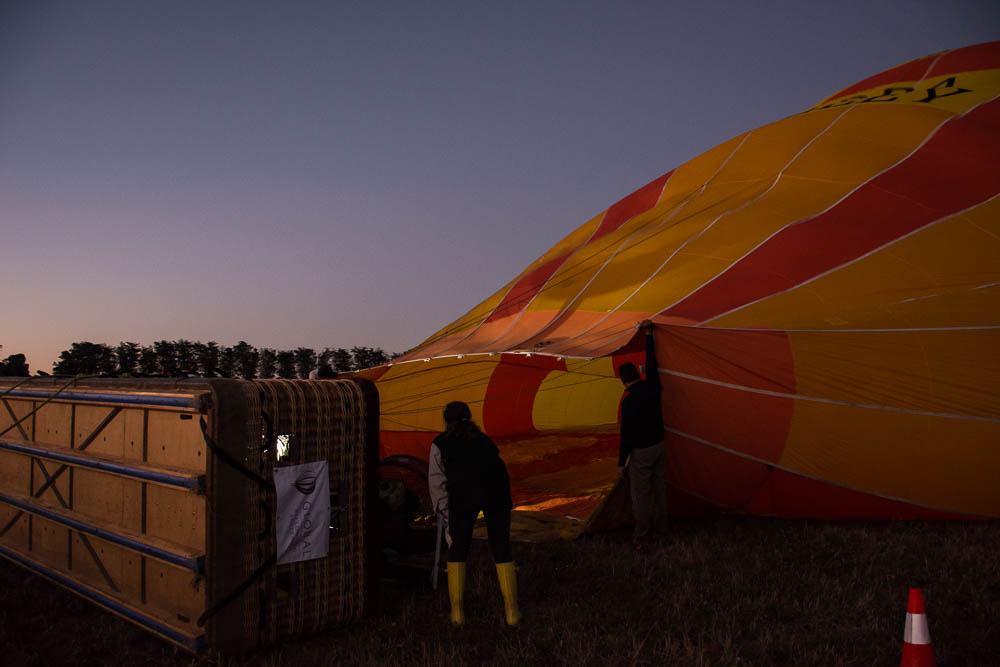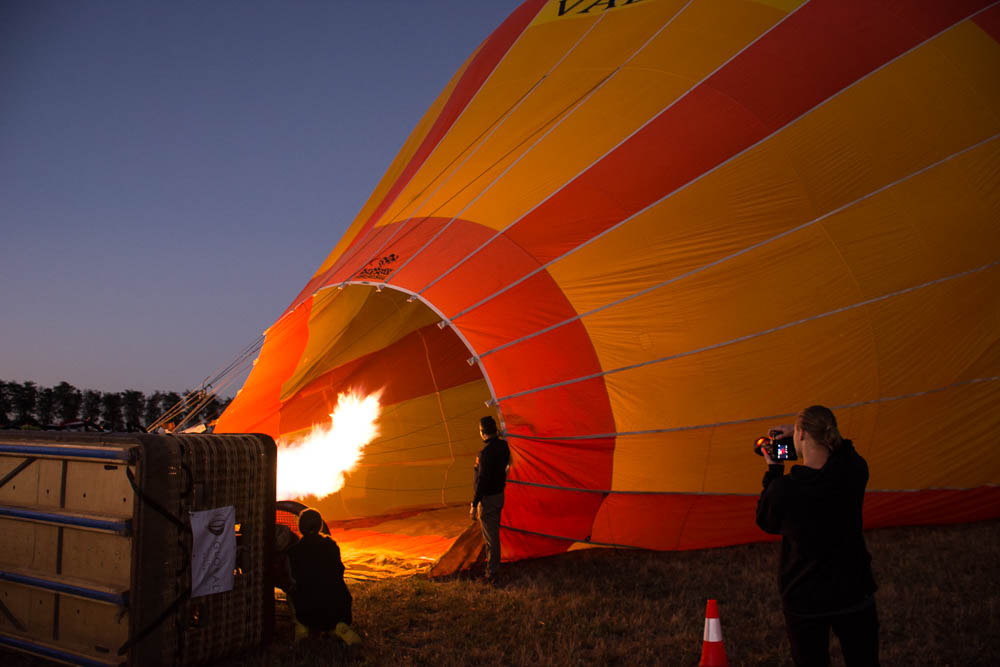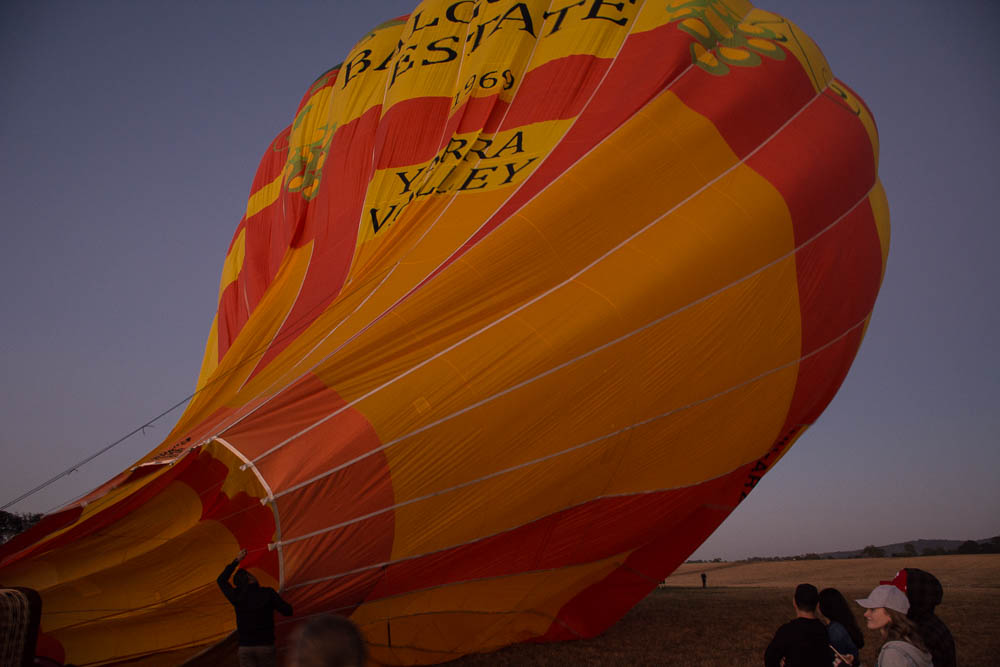 Up in the air we go…..
(The next two photographs were taken by the camera that was attached to the balloon and can be bought from the company for a nominal fee).
The magic of a sunrise….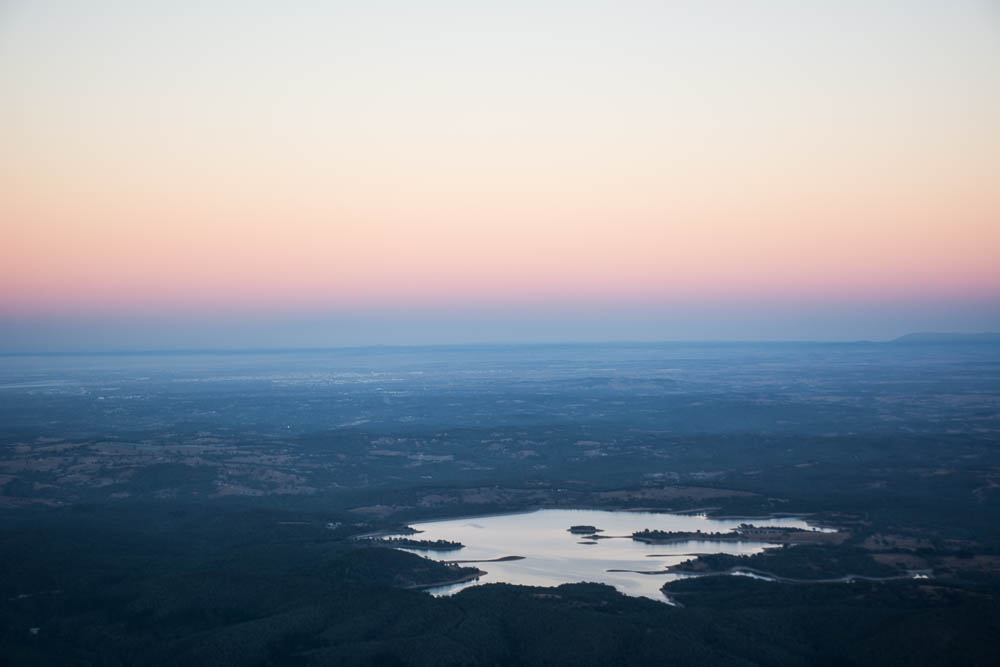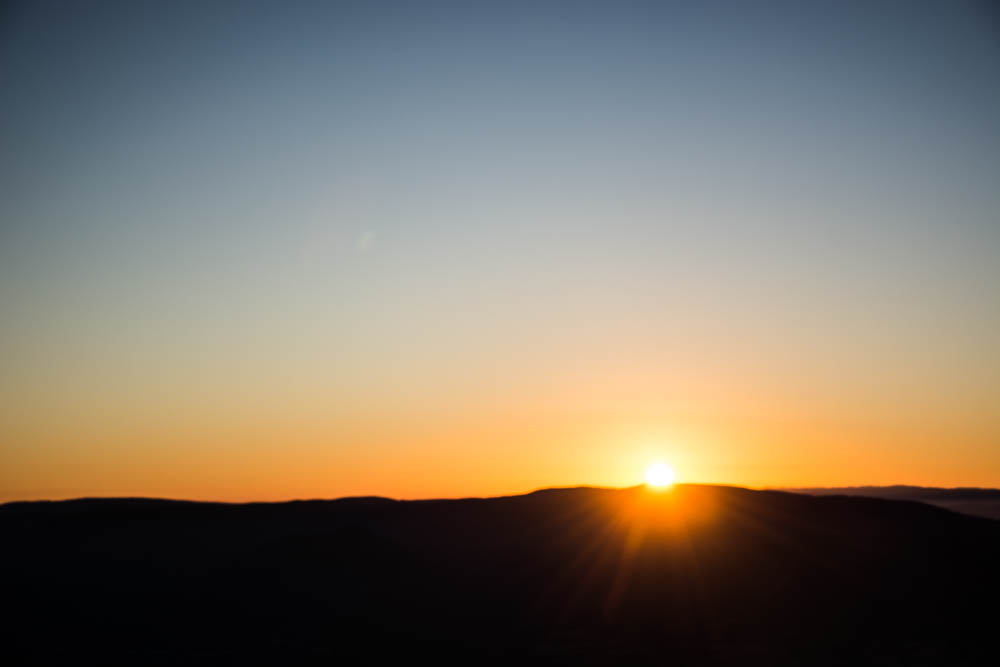 Breathtaking views all around!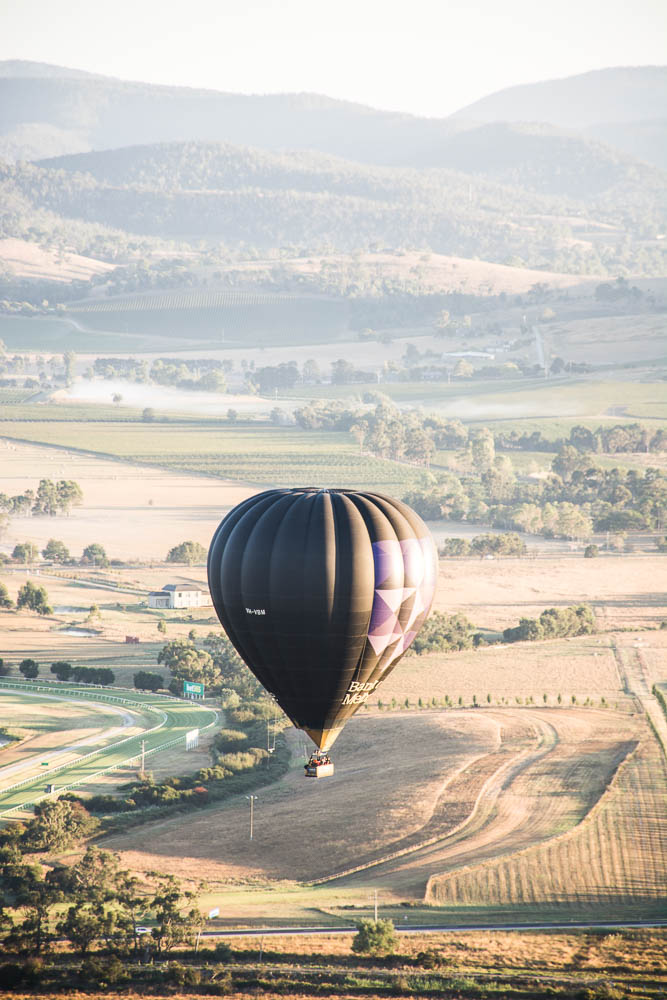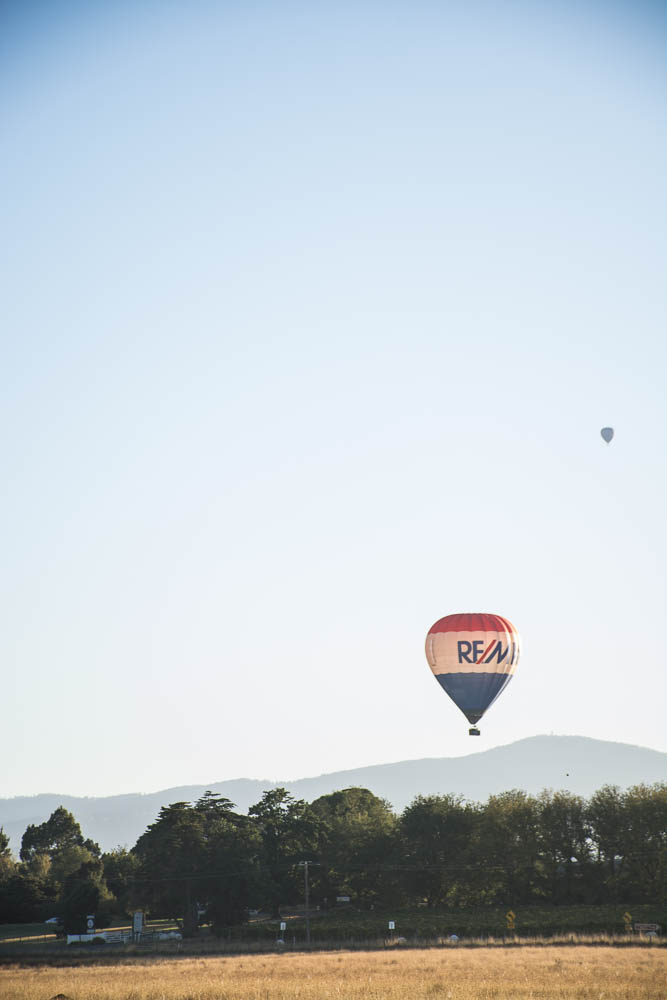 Our pilot Bryan…..so witty and charming!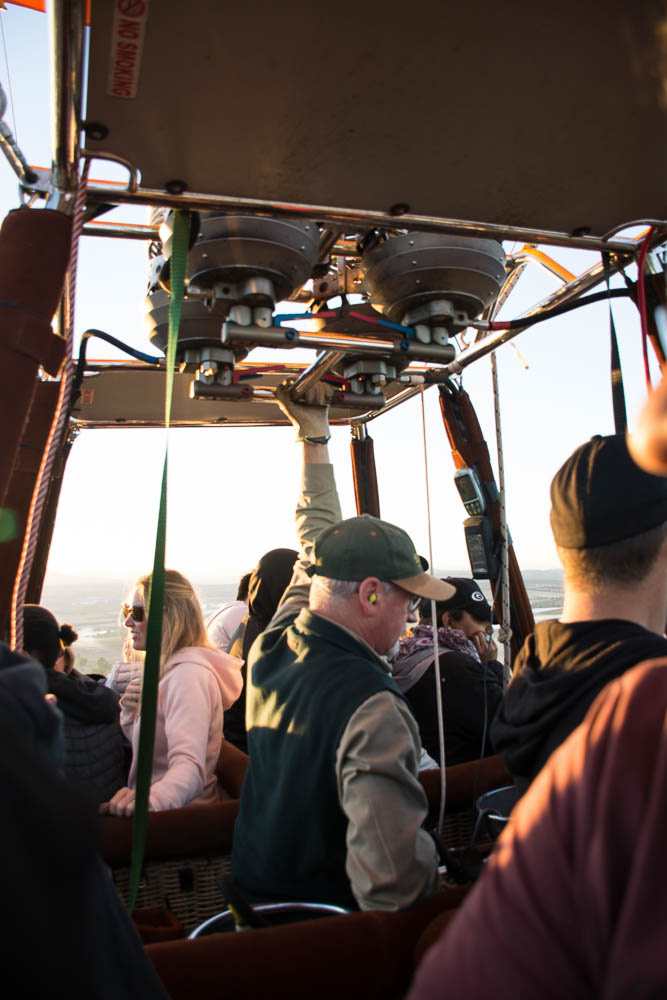 Time to land….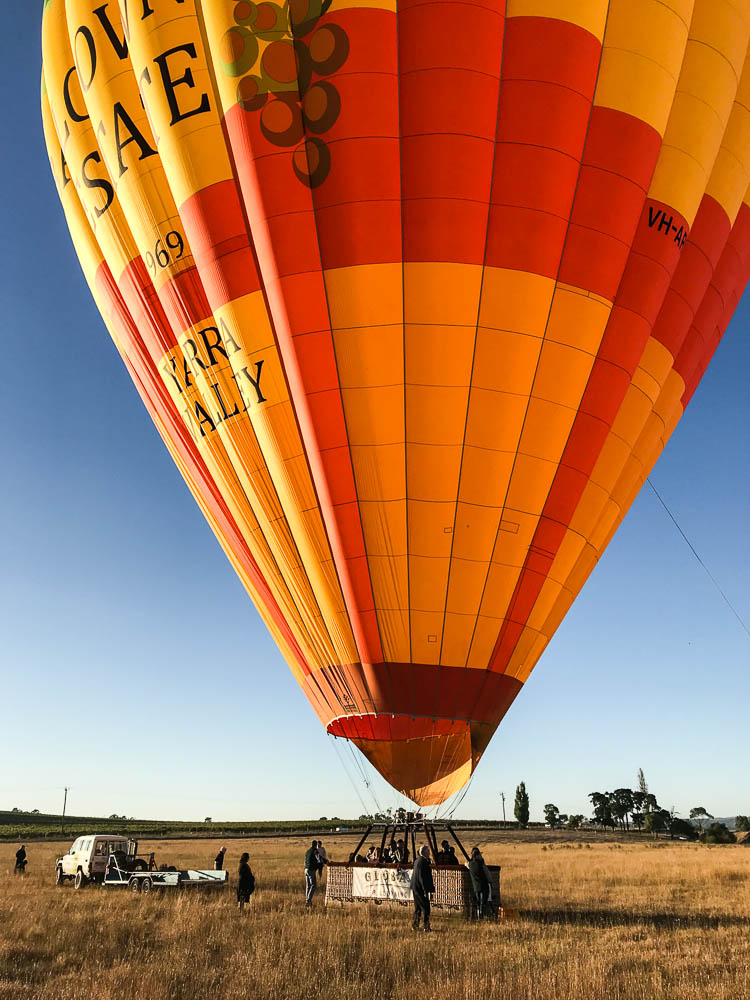 Packing away the balloon!
One last click before we say goodbye!
Off to Balgownie Estate for an amazing breakfast (we were ravenous!)…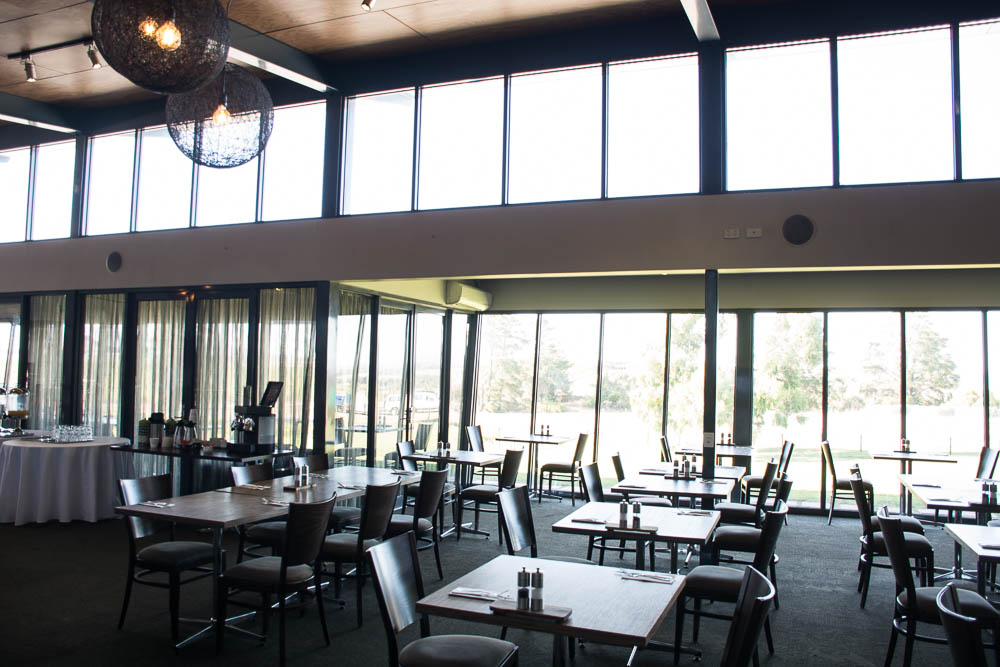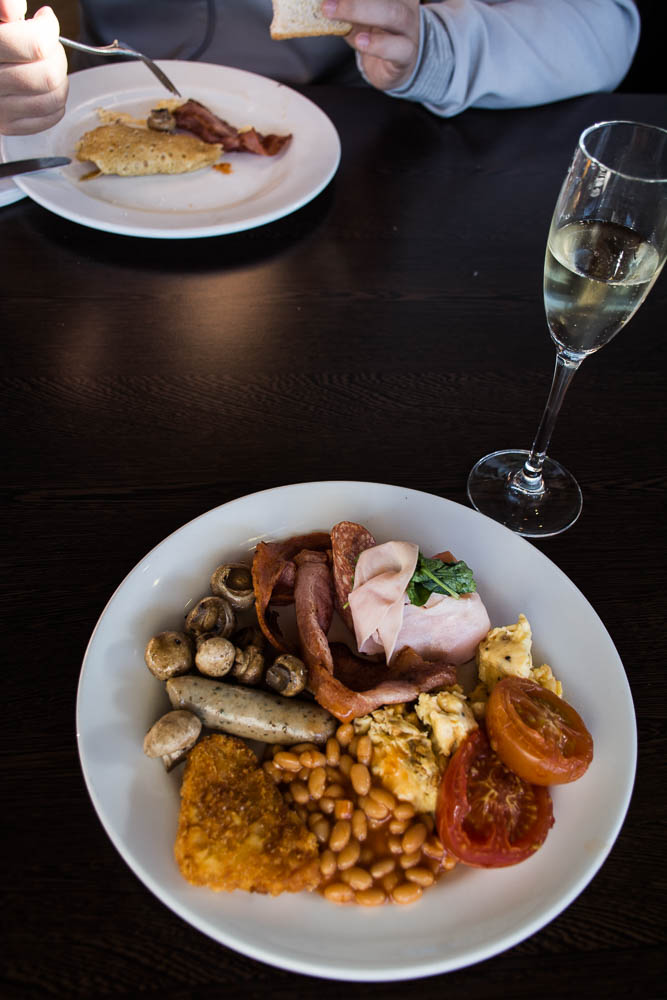 And before we leave, a bit of wine tasting at the Cellar Door…