At Bowl Bowl Dumpling, Chef Kun Fu showcases a seasonally driven menu focusing on classic Sichuan flavours but in an experimental, contemporary setting.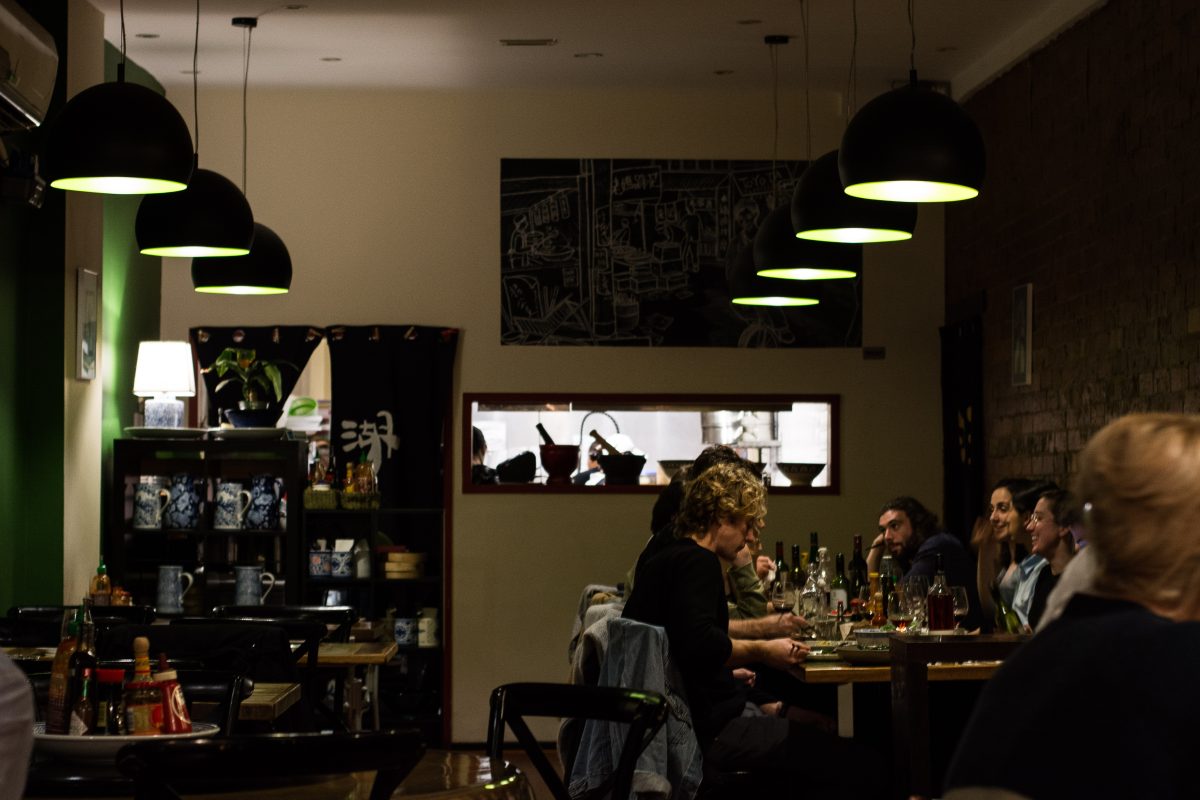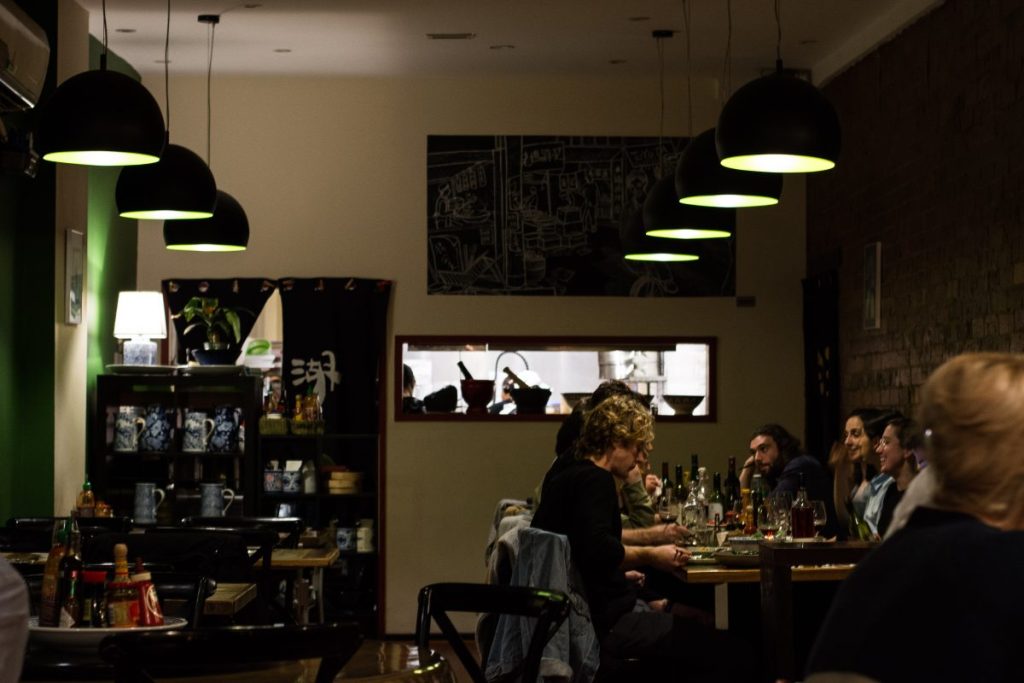 Smith Street, Collingwood is a food lover's paradise. With so many good restaurants to choose from, it can be quite a confusing decision. That's when I turn to fellow bloggers and sites like AGFG (Australian Good Food Guide), especially when trying out a place for the first time.
And Bowl Bowl Dumpling was one such find, courtesy AGFG.
Head Chef Kun Fu along with his partner Shin, showcases classic Sichuan cooking in a contemporary setting. After having worked in some of the best restaurants, Melbourne and abroad, the Chef brings to you a seasonally driven menu which has classic Sichuan flavours but with an experimental and personal flair.
So expect some lipsmacking, fiery deliciousness showcased in a brilliant way!
The restaurant is a pretty busy one (no surprises there!), and so they have another space too about two shops away. But it would be best to make a booking in advance before dropping in.
Tradition meets functionality, that's how I would describe the décor and ambience at Bowl Bowl Dumpling. There are touches of Chinese influence everywhere but in quite a contemporary manner that suits both the food and culture of Collingwood.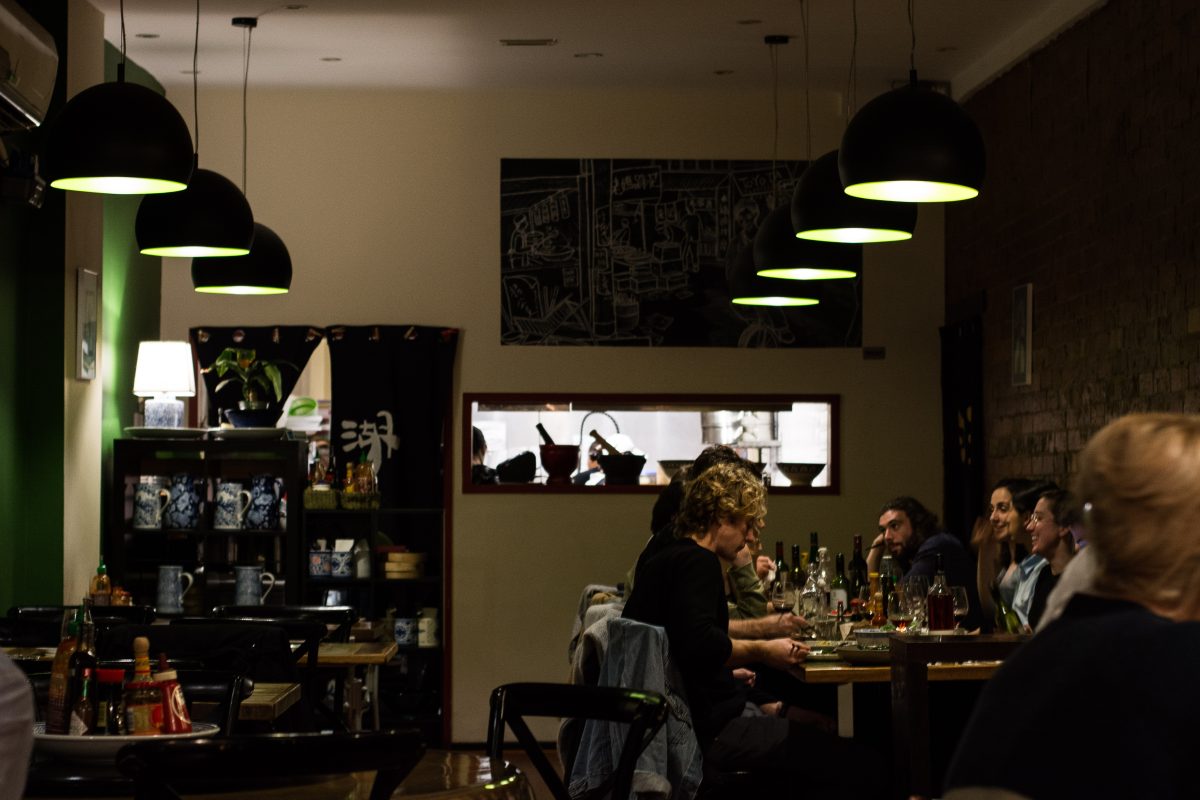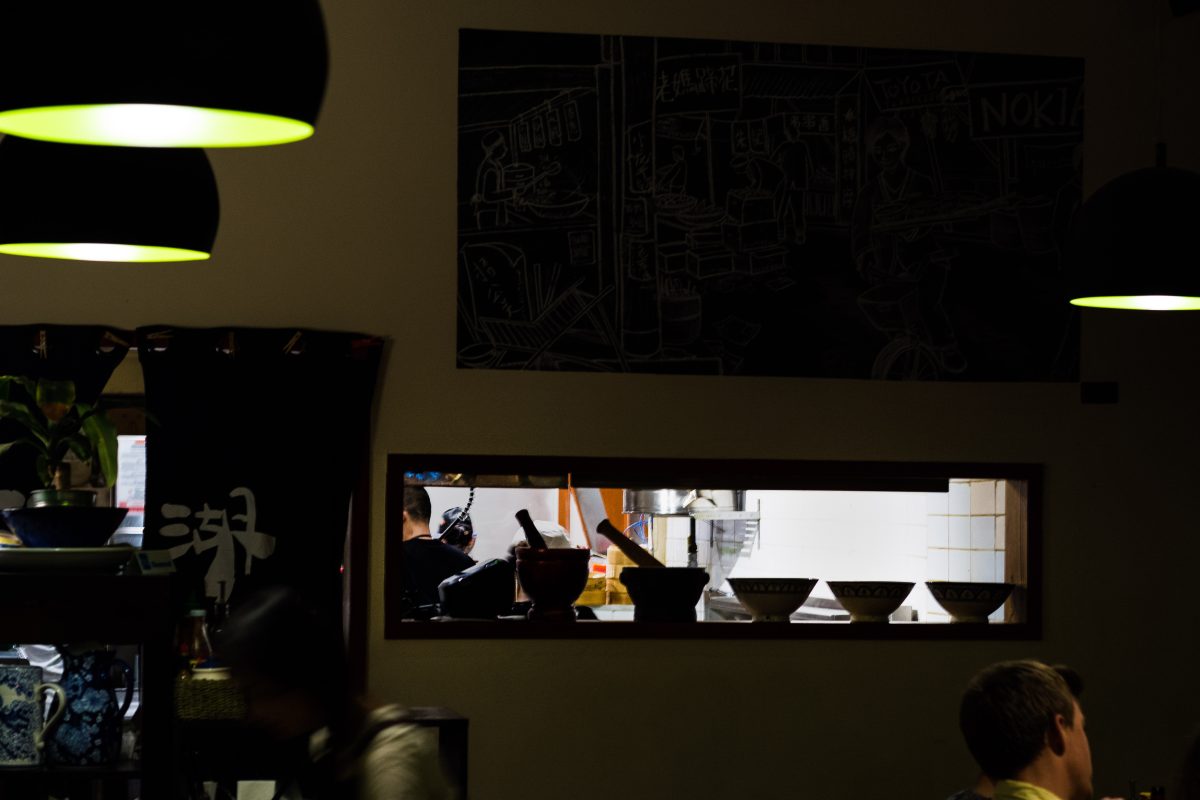 Bowl Bowl Dumpling has a decent wine selection and the menu also gives suggestions with regards to food wine pairing. We got the 2016 Yarraglen Pinot Noir (Yarra Valley, VIC) and the 2015 Angas & Bremer Shiraz (Langhorne Creek, SA)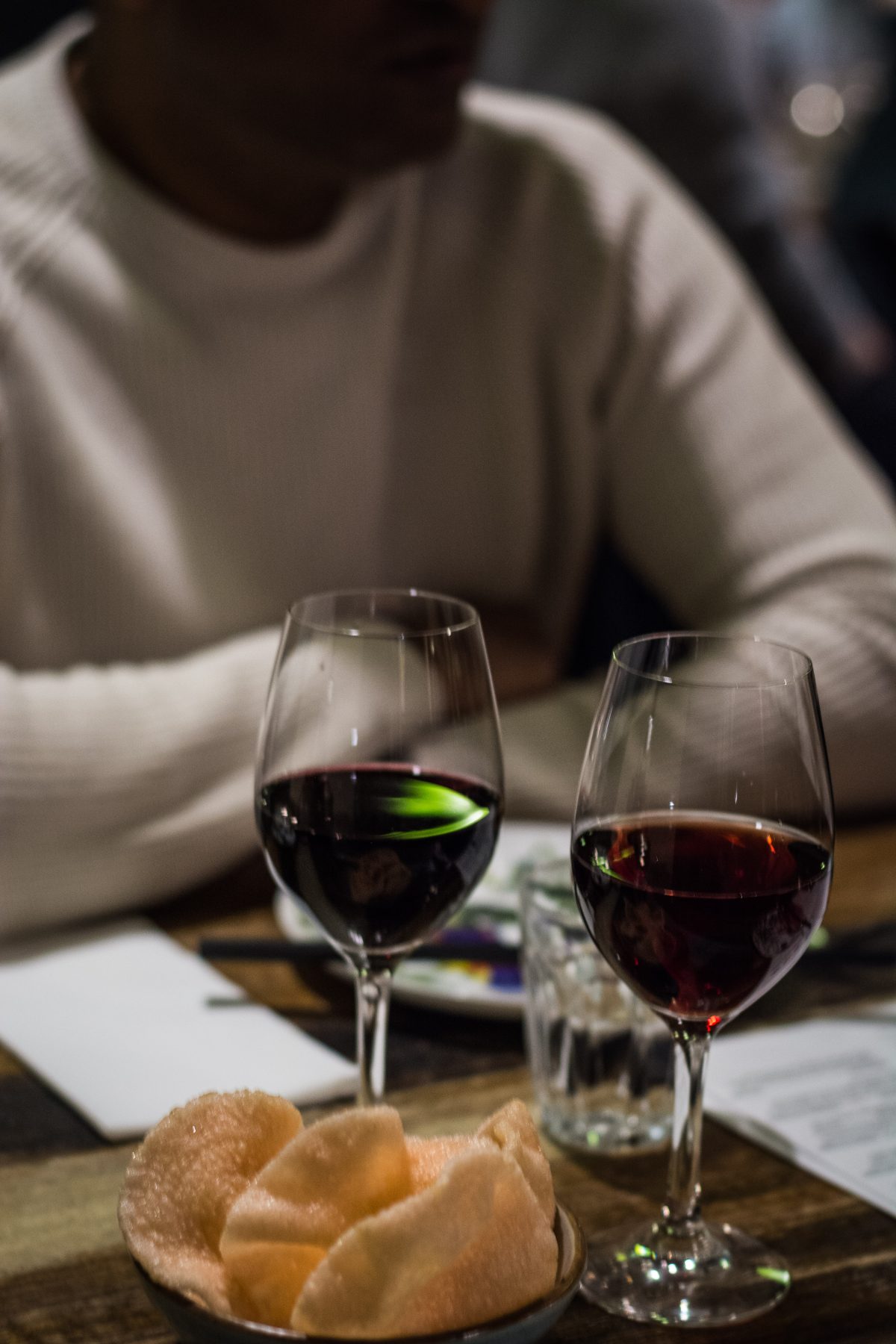 The menu at Bowl Bowl Dumpling is an extensive showcase of Sichuan flavours. There are plenty of starters and small bites to choose from. Dumplings are another speciality at Bowl Bowl, and you will find some signature ones here that are not available in many other places. There are also rice bowls and big plates to share.
We decided to stick to the starters and dumplings as the dishes looked the most unique and interesting to us.
For starters, since we couldn't make up our minds, we went for the Chef's Special Street Food Platter, which is basically a selection of 6 different dishes. The dishes change daily and are handpicked by the Chef based on what's best that day.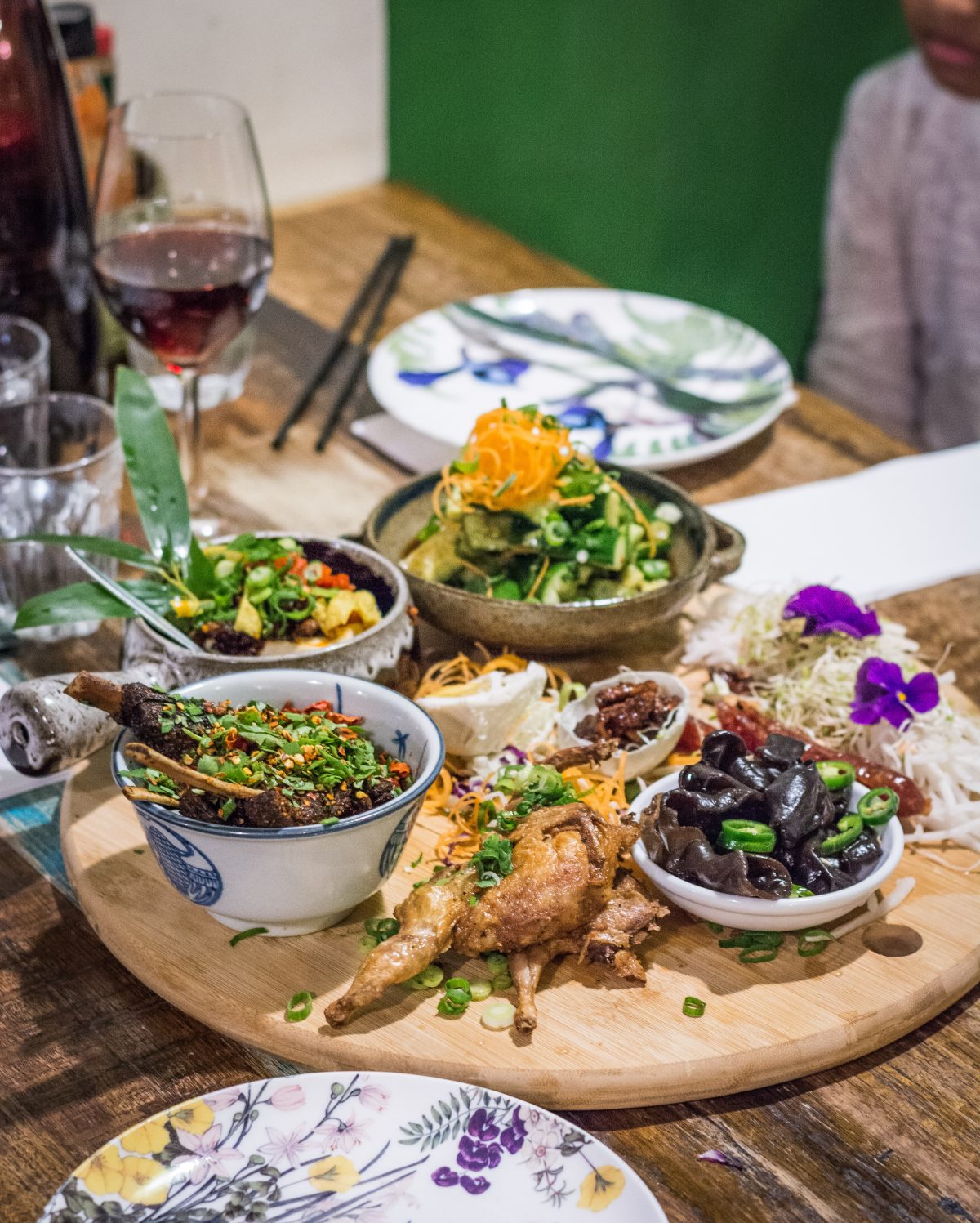 So on our platter we had;
Five Spice Quail – crispy skinned quail, cooked beautifully and spiced just right. Dig in with your hands for this one.
Lamb Ribs in Xinjiang style – fiery with a generous sprinkling of Sichuan peppercorns, but you just can't stop eating it. Absolutely tender, melt in the mouth lamb ribs. Highly recommended.
Kung Fu Tofu – Cool and melt in the mouth tofu with basil and bbq sauce; this dish was a true revelation. I am not a tofu lover but this one was just brilliant that I could eat it every day for the rest of my life. I can't recommend it enough.
Smashed garlic cucumber – a delicious accompaniment to refresh the palate.
Fungi with chillies – another brilliant dish with a great textural finish; make sure you have it with the chillies.
While these were the main dishes, we also had Chinese sausage, salted duck egg, candied walnuts and another salad.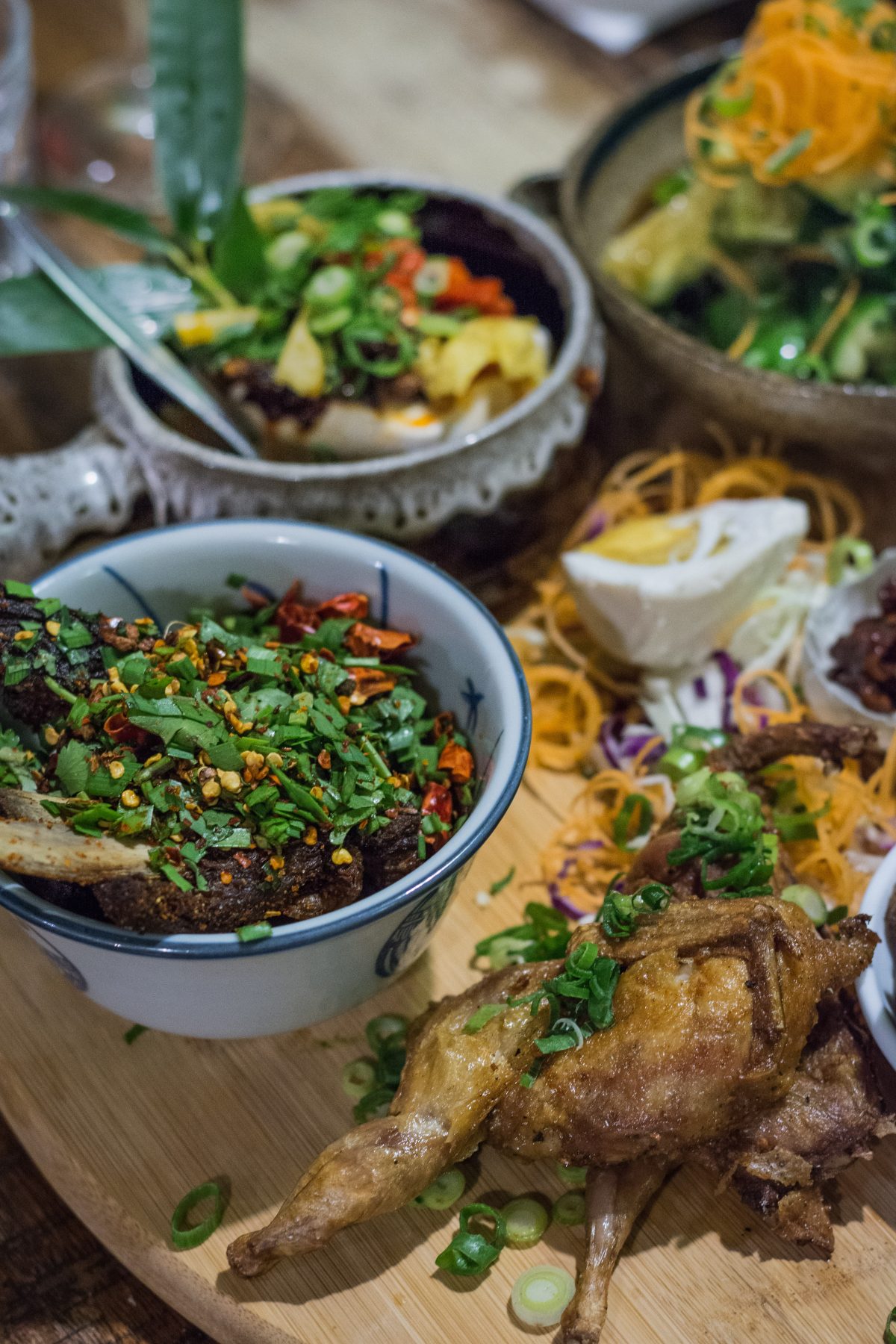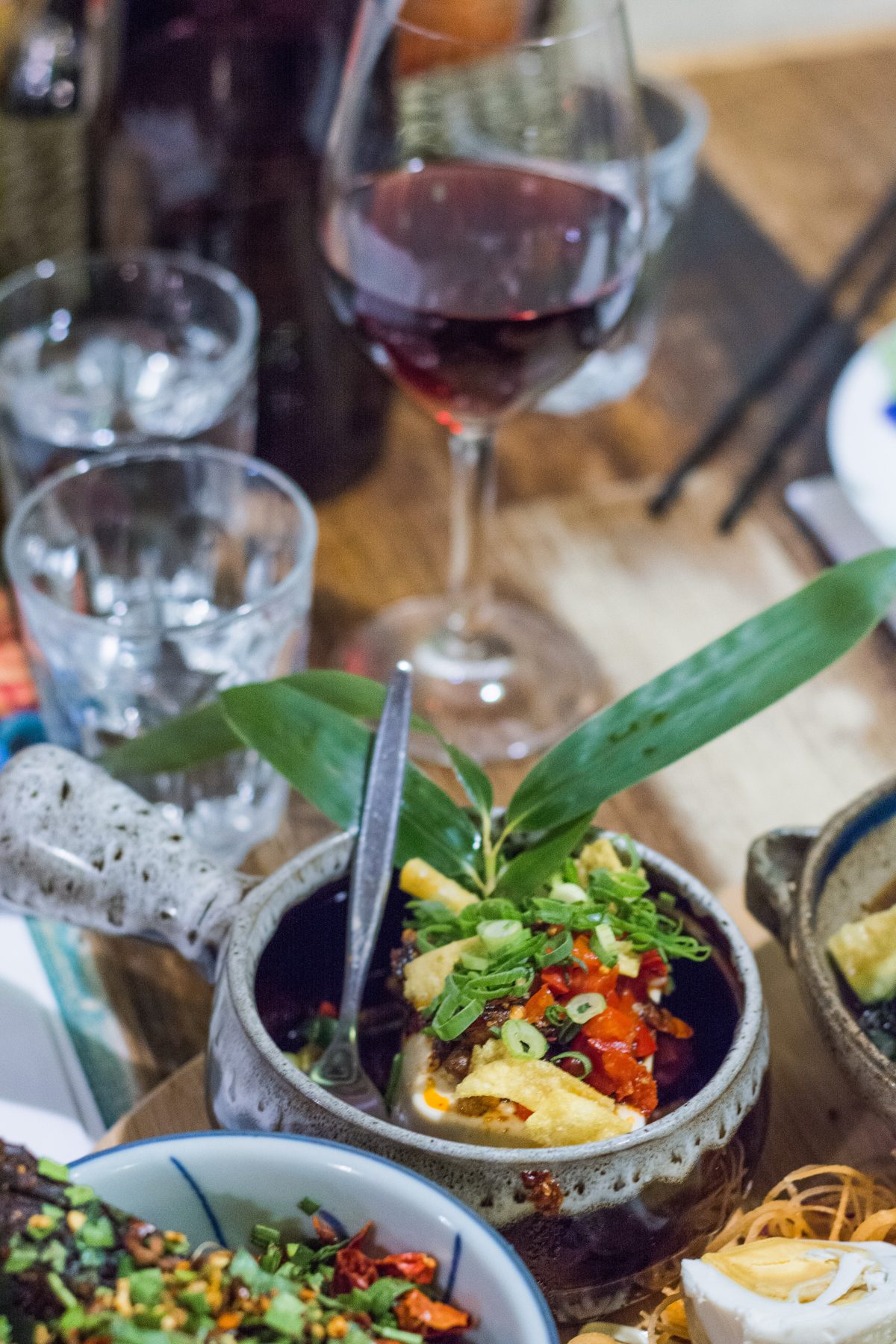 We tried out three different dumplings, all three quite unique and different to what we have had till date.
Water Bomb – as the name suggests, these are incredibly soft, handmade dumplings. Steamed and juicy filled with the most delicious concoction of pork, ginger juice and rice wine. Make sure you get the whole dumpling into your mouth at once since it's filled with liquid and breaking it would be a crime. And you will soon be transported to dumpling heaven!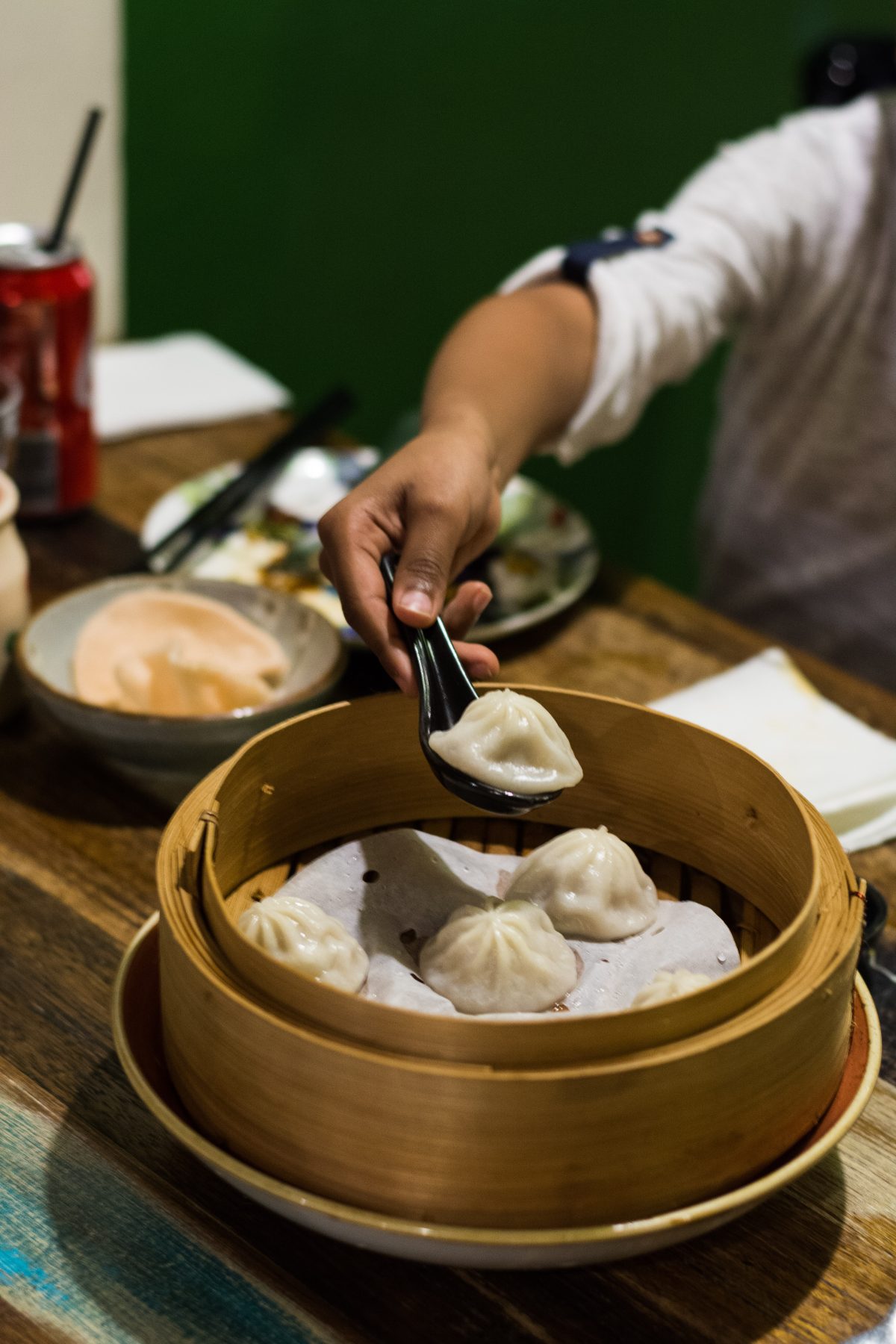 The Signature – The Chef's signature dumplings with pork, chives, ginger and rice wine. The best way to have these is the boiled version with scallions, peanuts, garlic, Sichuan pepper and chilli sauce. Again a must try dish at Bowl Bowl Dumpling; the flavour of these dumplings is just outstanding.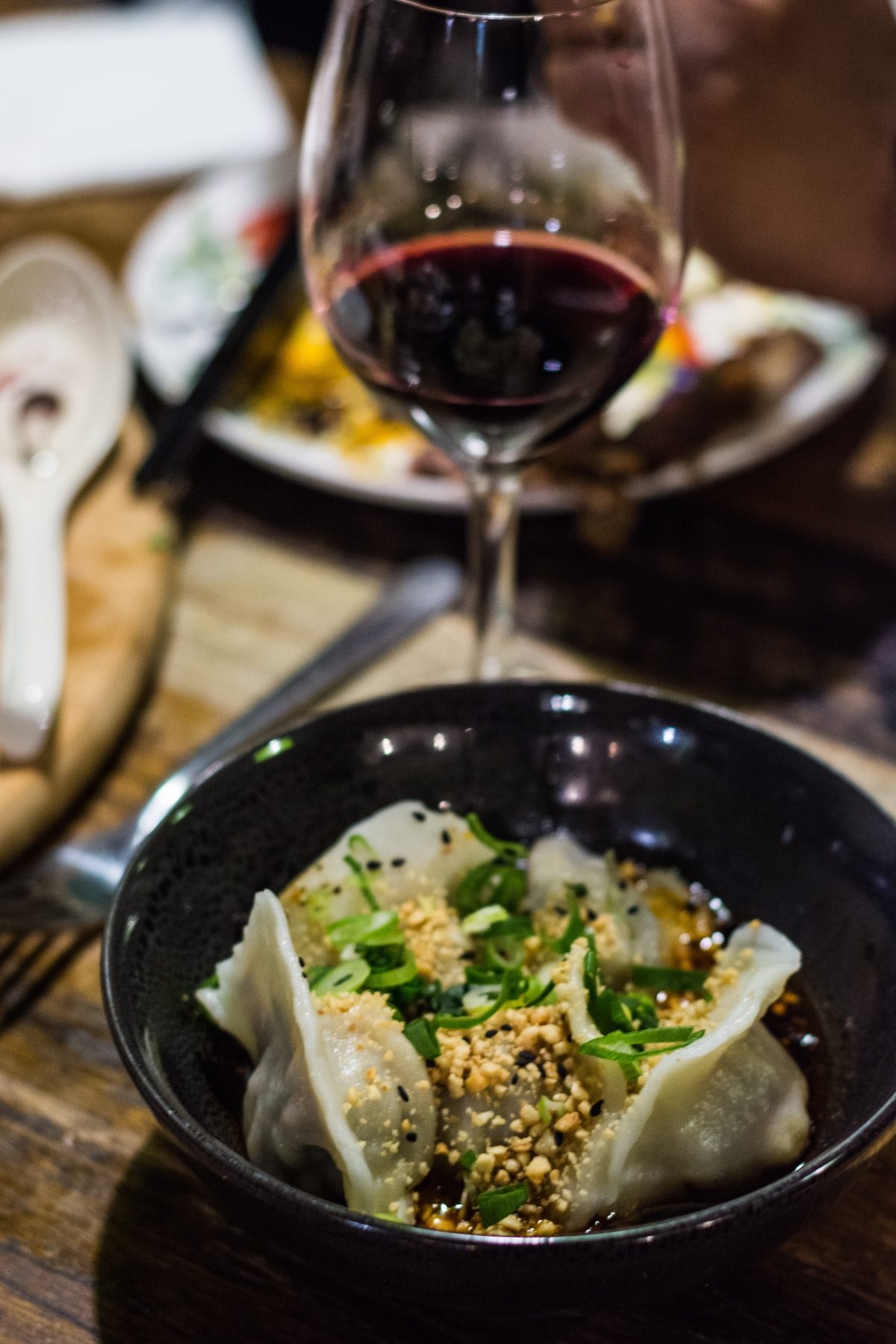 Red Hot Cow – It was the name that first drew me to this dish and when I read the description I just had to order it; so unique. Succulent beef dumplings, pan fried and served with ripe tomato, onion, mushroom, ginger stock and rice wine relish. It's fiery, spicy and fingerlickin good!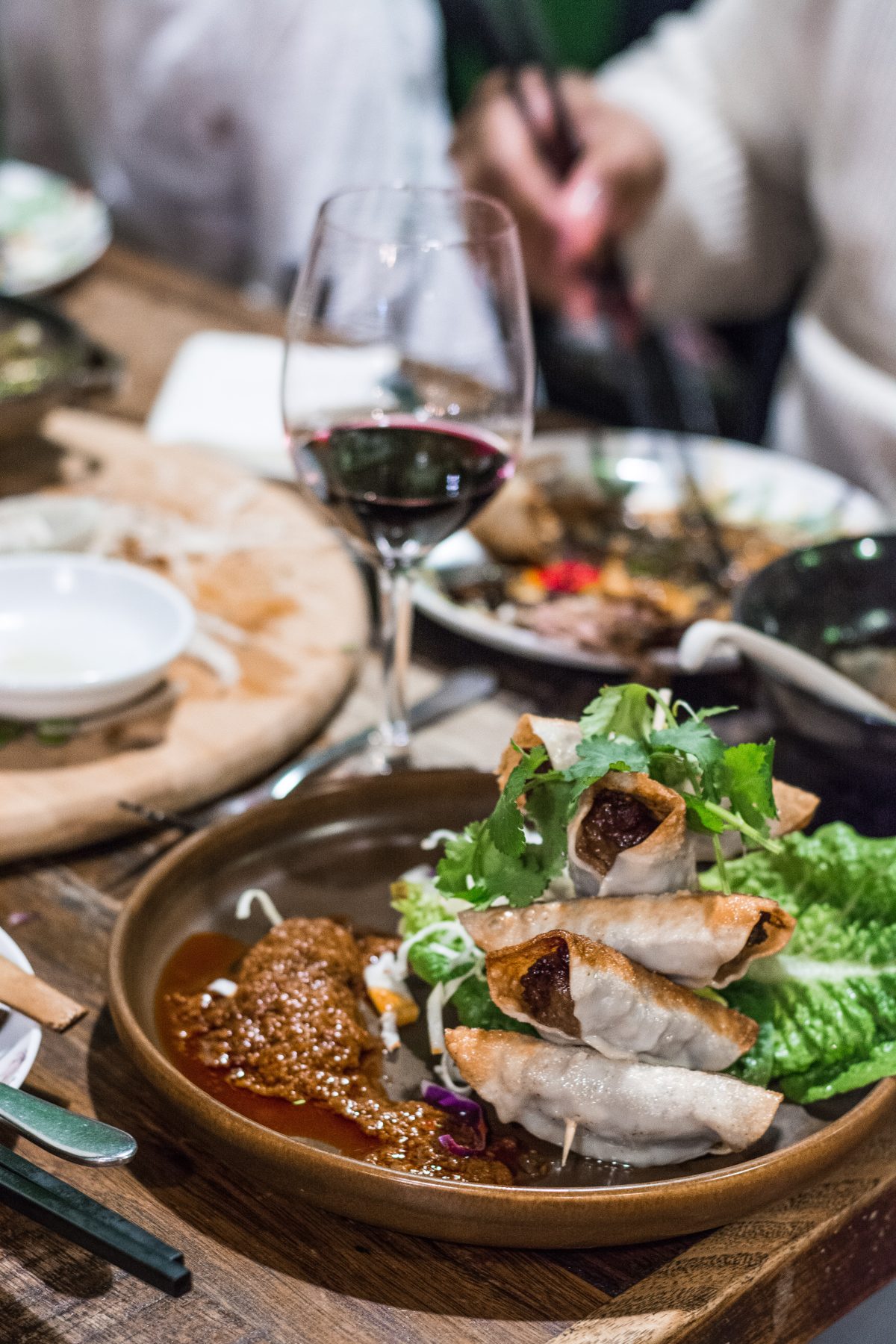 Didn't order anything from the Big plates or Rice section; guess we will do that next time. But finished off the meal with a light dessert – Chilled Mango Sago Cream with Pomelo. It was a light, refreshing, cold dessert with both mango and pomelo flavours coming through. But the pomelo was stronger which left a slightly bitter after taste. So will recommend it only if you enjoy the flavour of pomelo.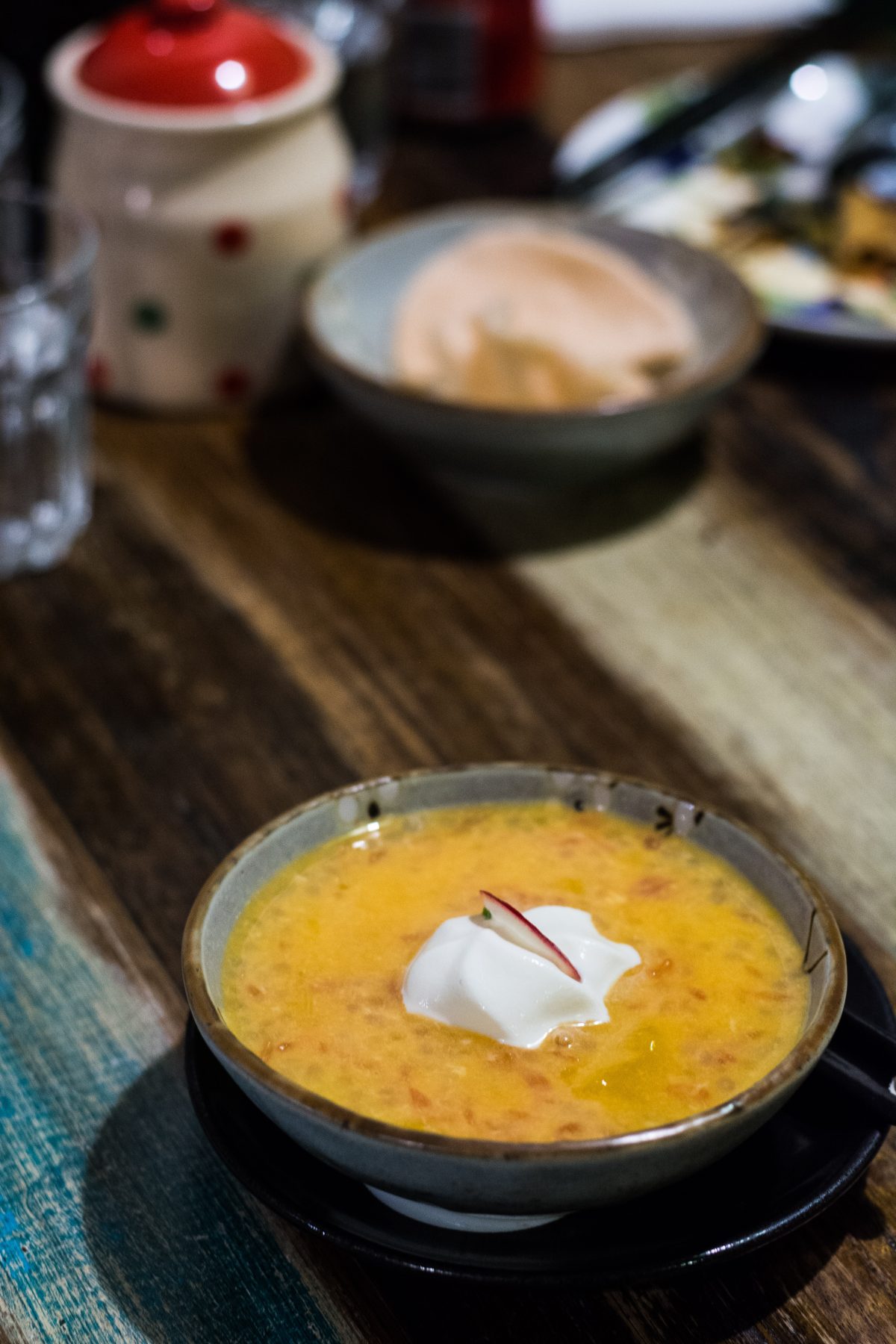 To summarize, Bowl Bowl Dumpling is a fabulous space to experience Sichuan cuisine. While there are contemporary touches to the dishes, the heart of soul of Sichuan cooking has been preserved in each dish which delivers in terms of flavour and deliciousness.
If you enjoy Sichuan flavours, then I would recommend the Dragon Hot Pot experience!
88 Smith Street
Collingwood
Victoria 3066
Phone no: (03) 9417 7448
Disclaimer – I dined as a guest of Bowl Bowl Dumpling and AGFG; the photographs and opinions remain entirely mine.