Apart from discovering delicious food, the other great aspect of being a restaurant reviewer is getting to hear the stories of how each restaurant starts its journey. Sometimes it's a Chef who wants to showcase his signature style of cooking, but sometimes it's just ordinary people with an incredible passion for good food.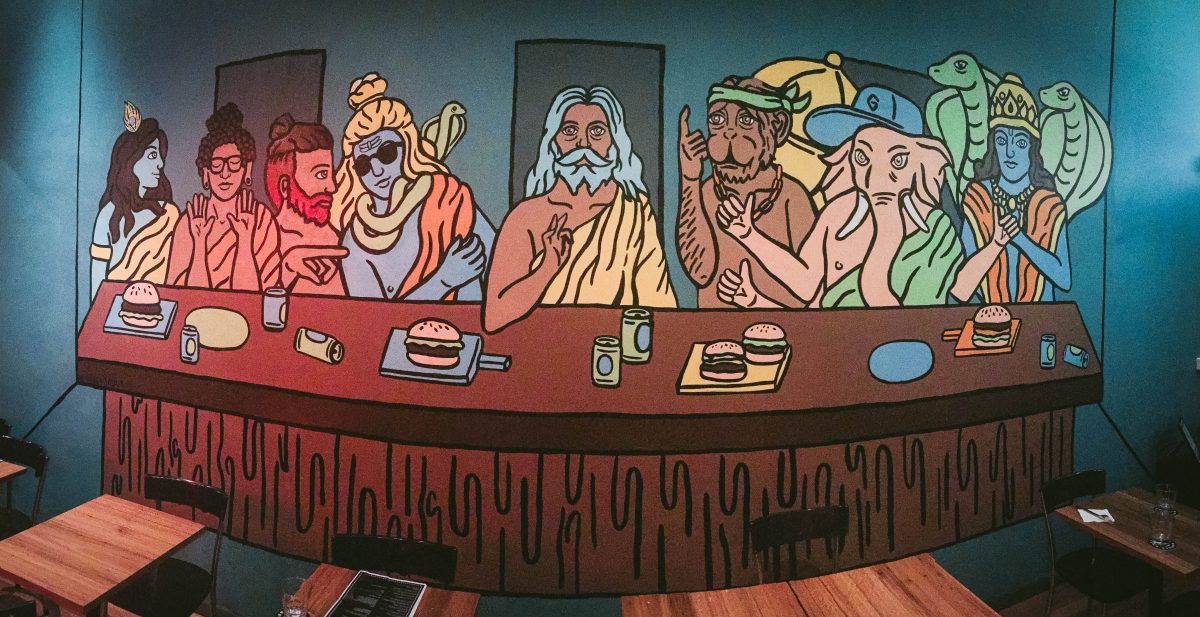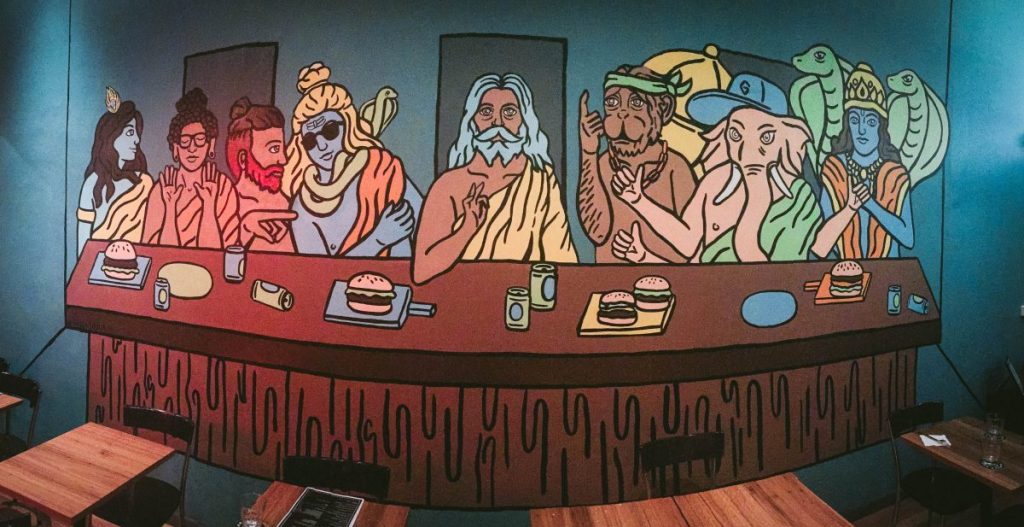 When I got an invite from Australian Good Food Guide (AGFG) and Burger Shurger, I was positive there was going to be an interesting story behind this one venture. How else would anyone start an Indian cuisine inspired burger joint!

The brainchild of a young Indian couple (Payal Bisht and Prasuk Jain), Burger Shurger is all about putting a twist on classic pub food like burgers, fries and the like with familiar Indian flavours. Don't expect any classics here, it's all about fusion and hence you need to go in with an open mind.

The first thing that catches your attention as you walk into the restaurant is an art mural (see below) by artist Cassie Stevens (soggysavoy). If you are an Indian or remotely familiar with the many religions of India, then you will recognize that all the figures depicted are Indian Gods or religious figures. The mural is a true indication to the fusion cuisine offered at Burger Shurger; the different Gods having a great time over burgers and beer in a 'Last Supper' setting.

I had to ask the owners if there has been a backlash over this rather modern artistic mural but surprisingly there hasn't been many. Most people have accepted it as art and an artist's interpretation which is rather commendable.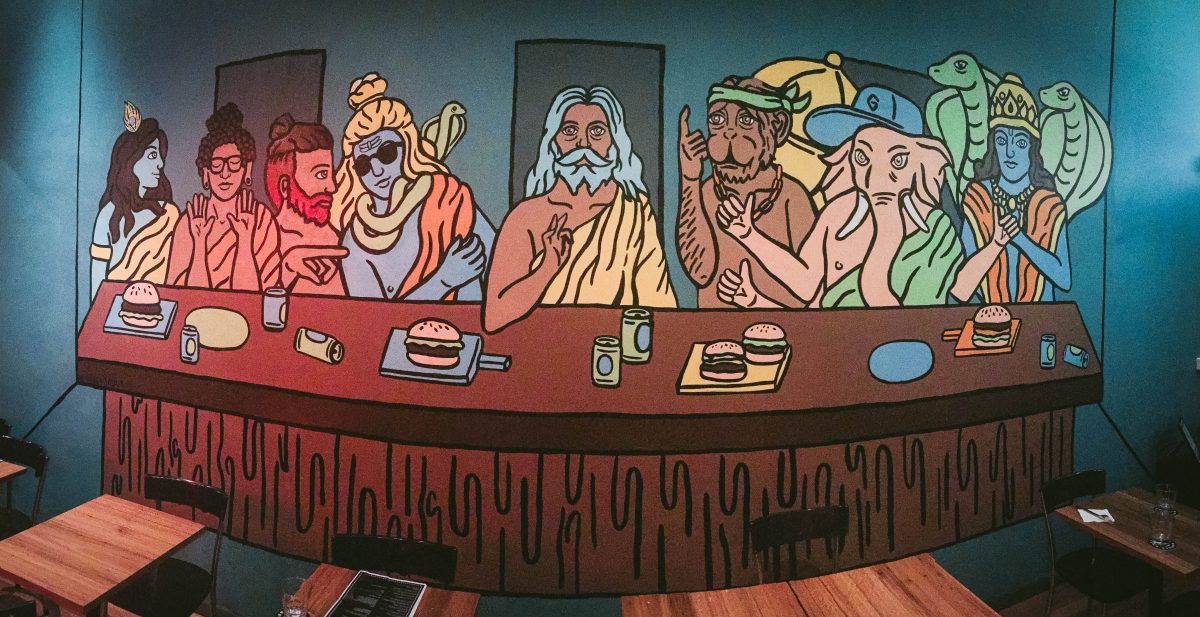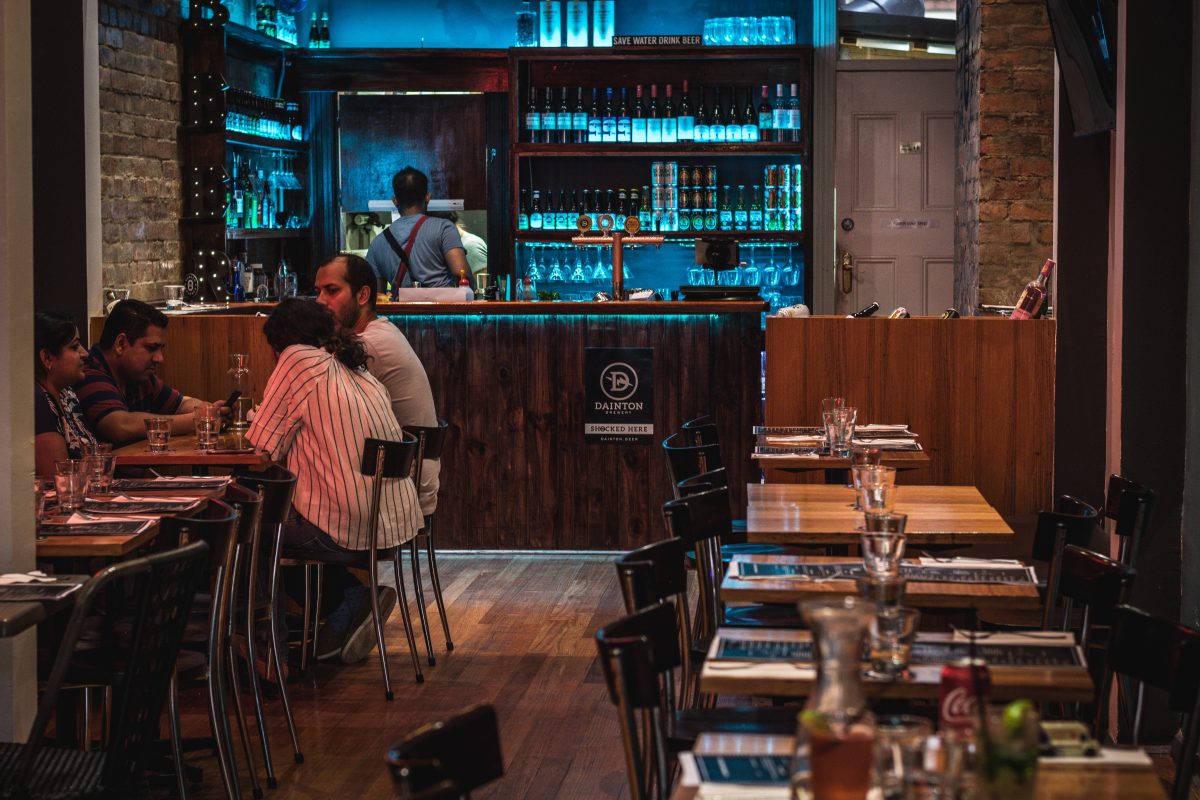 Getting to the menu, it's a burger joint so obviously there are different styles to choose from including vegetarian options. There are also a good selection of interesting sides and small bites, all with an Indian twist to it. Beers and burgers go hand in hand so there's a small selection of craft beers apart from wines and other spirits. A small selection of unique cocktails is also on offer, which I strongly recommend ordering from.

The first cocktail we tried was the Shaitan (Naughty) Mojito – a classic Mojito with a twist of curry leaves and a special Indian masala. It was a really refreshing drink just as a Mojito should be and the addition of the spice blend did lift up the flavours and it reminded me of the masala sodas that are sold in India.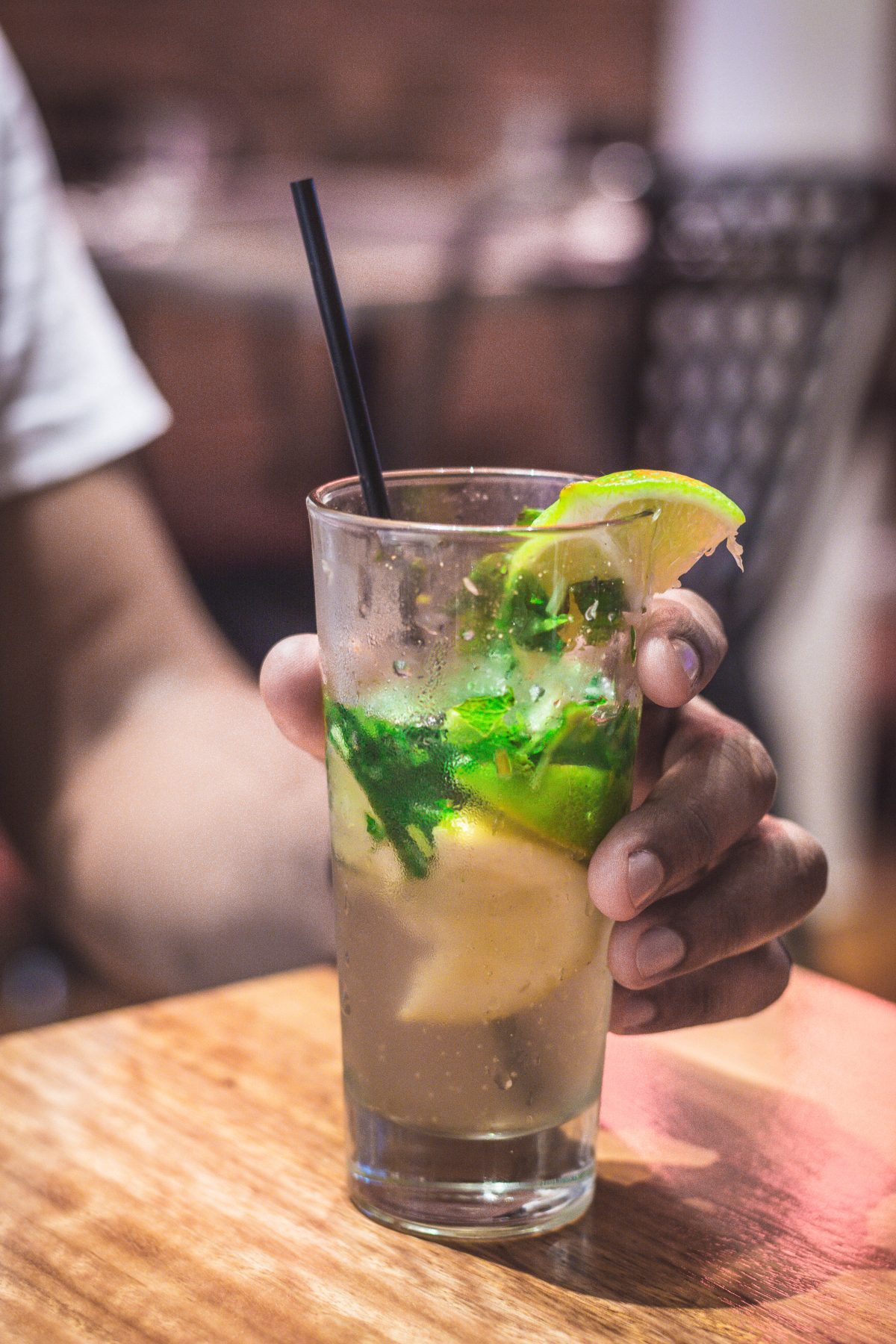 The second cocktail we got was the Corona-Sita – a beer based cocktail made with Corona, tequila, rose water and lime juice. This was my favourite one; while I do like beer, I do not enjoy its bitter aftertaste.
This cocktail was just perfect because the addition of tequila and rose water neutralized the bitterness yet the flavour of the beer shone through. Highly recommended if you are a hesitant beer drinker!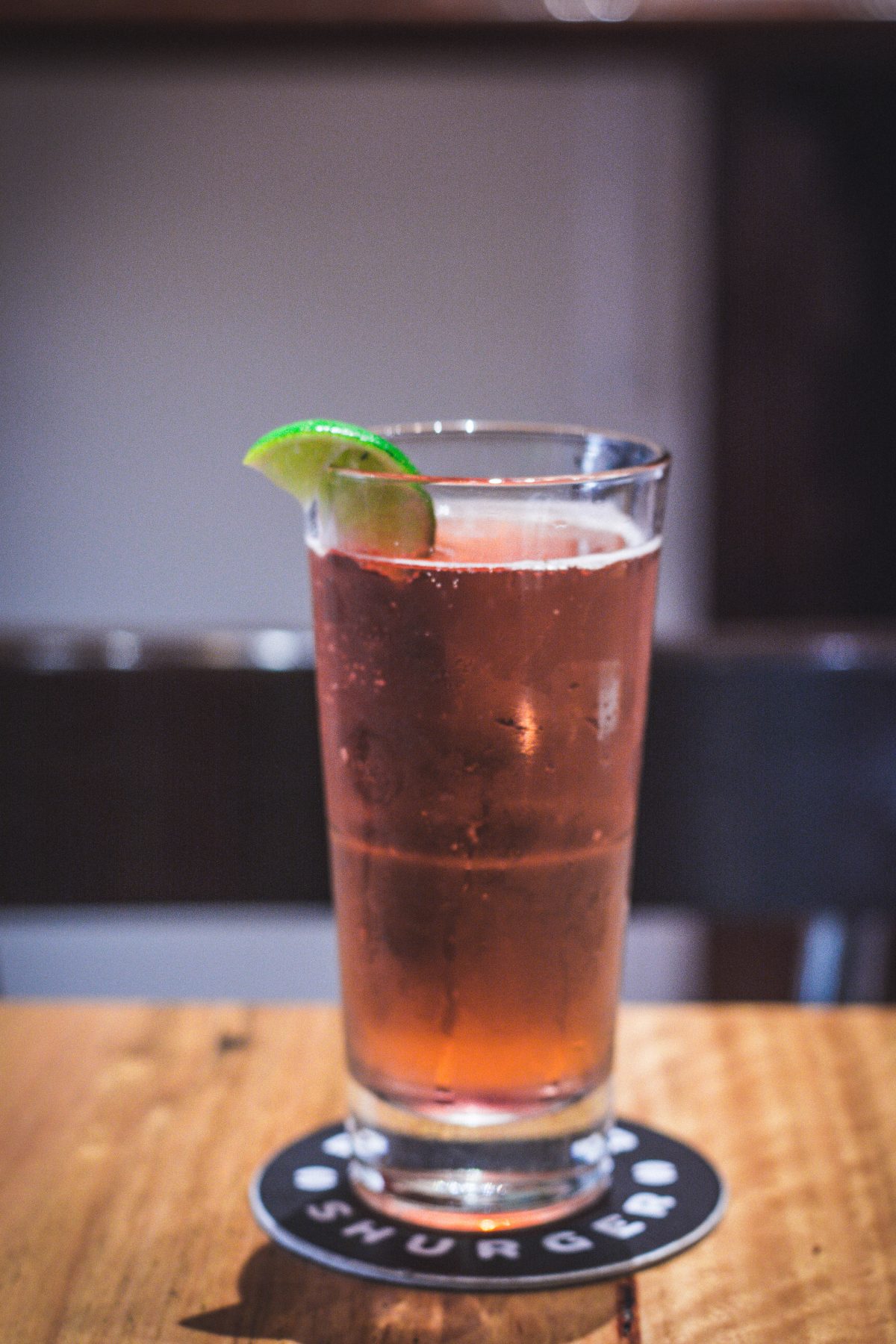 For starters, we got 'The Bun Pakora'. And that's their take on the classic bread pakora. So what they have essentially done is taken the spiced potato patty, placed inside a brioche bun, dipped in a chickpea batter and deep fried. The final drizzle of sweet and sour tamarind sauce seals the deal. And in my humble opinion, this is way better than the regular bread pakora.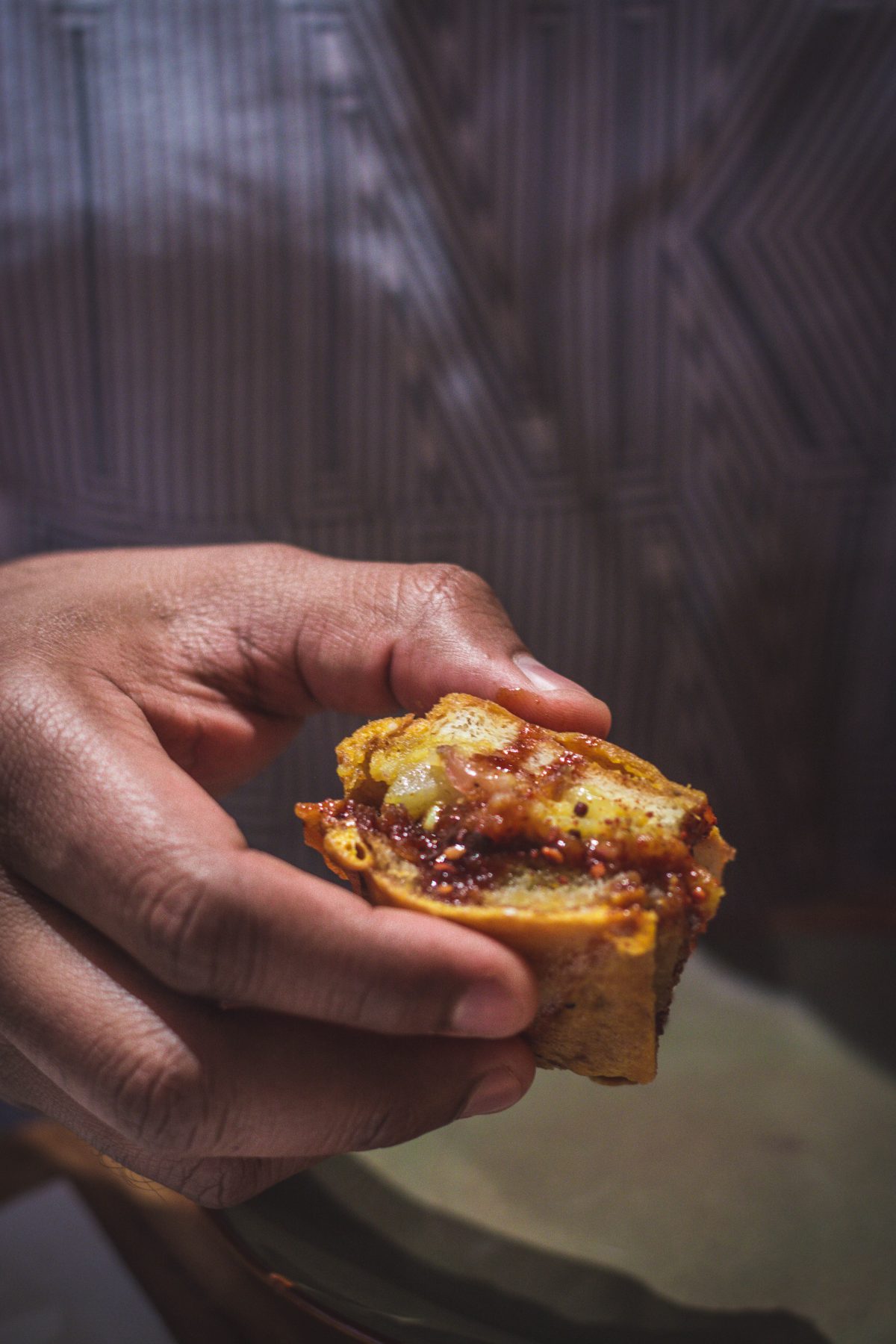 The next starter we ordered was the Pataka Ribs; essentially chicken ribs glazed with a spicy sauce. If you are familiar with the Indo Chinese cuisine that's extremely popular in India, then you will love these ribs. It's spicy yet sweet and tangy; basically fingerlickin deliciousness. Another must try here.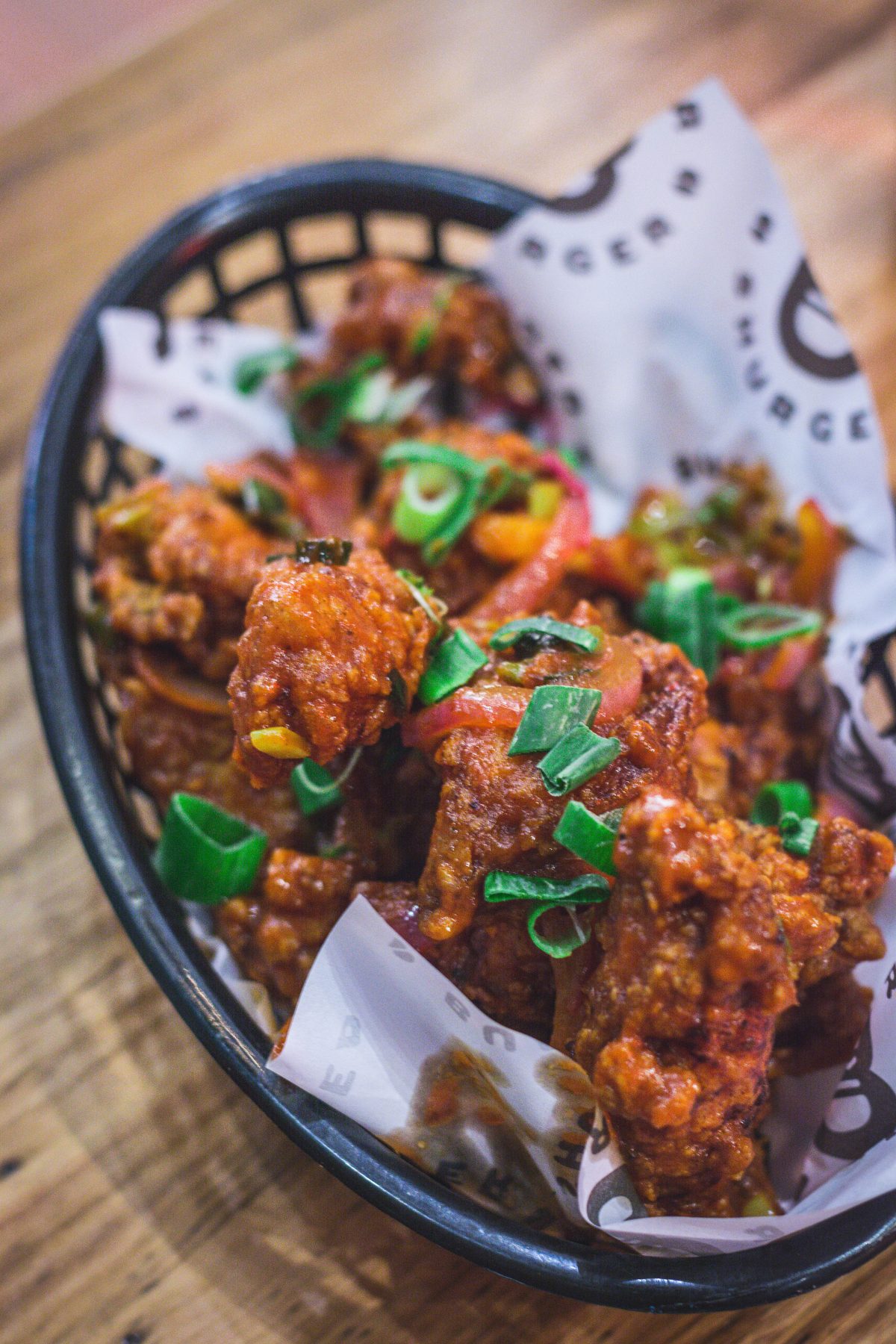 Butter Chicken Poutine – the dish I am most excited to talk about. Even though the place is about the burgers, this was hands on 'dish of the day' for me. Usually I am known to run a mile if asked about butter chicken, but this is one that I am extremely pleased to talk about. A huge bowl of fries loaded with the most delicious butter chicken gravy I have had and topped with shredded chicken. Yes, I think butter chicken has finally arrived in Melbourne!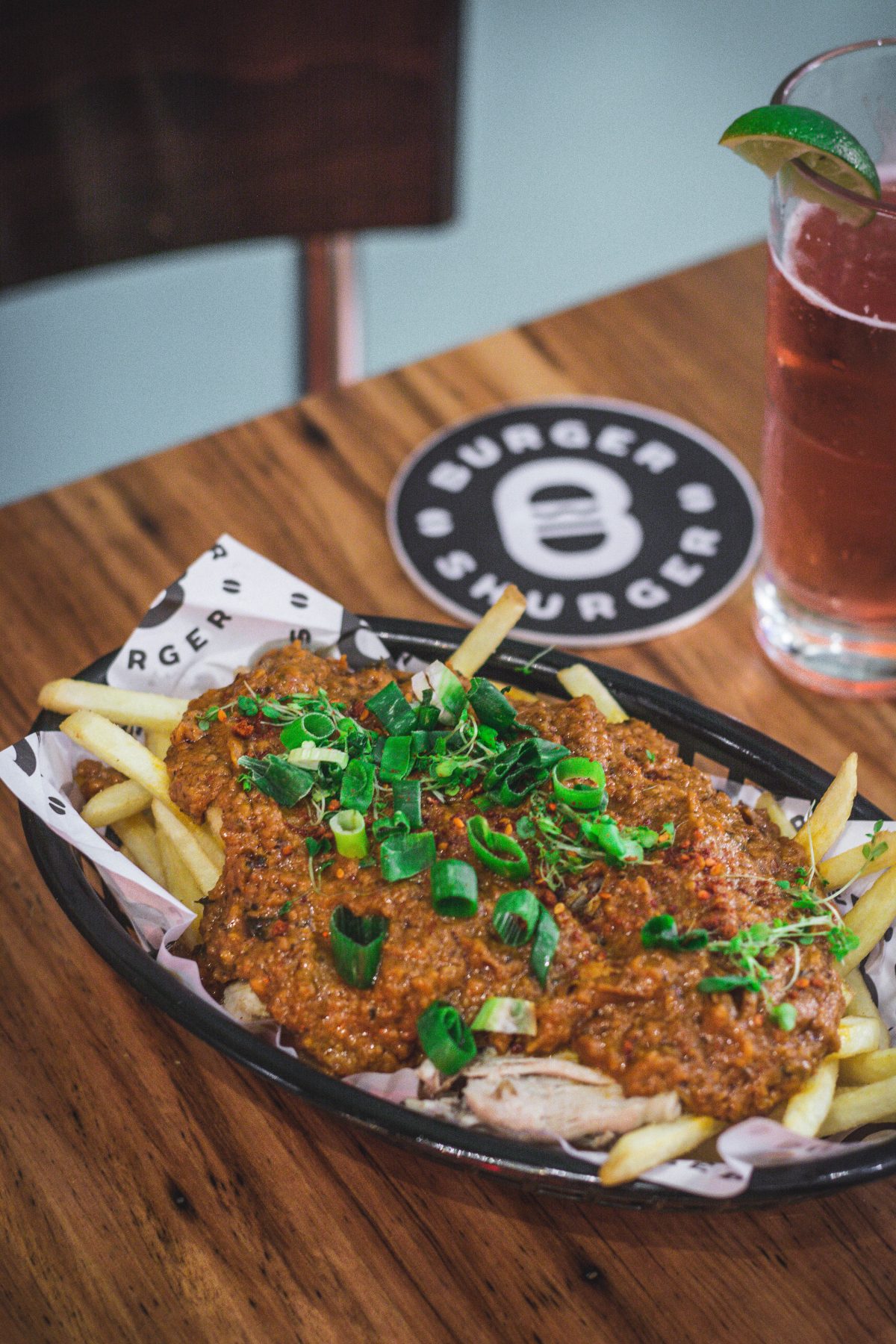 Of course we had to try the burgers, so we started with the Keema Pav – a spiced lamb mince patty with picked veggies, mint and pea mash, topped with an egg. A classic flavour combination from India, but in a burger format which works really well. Everything was perfect right from the bun to the mince patty and the fillings; a really delicious fusion burger.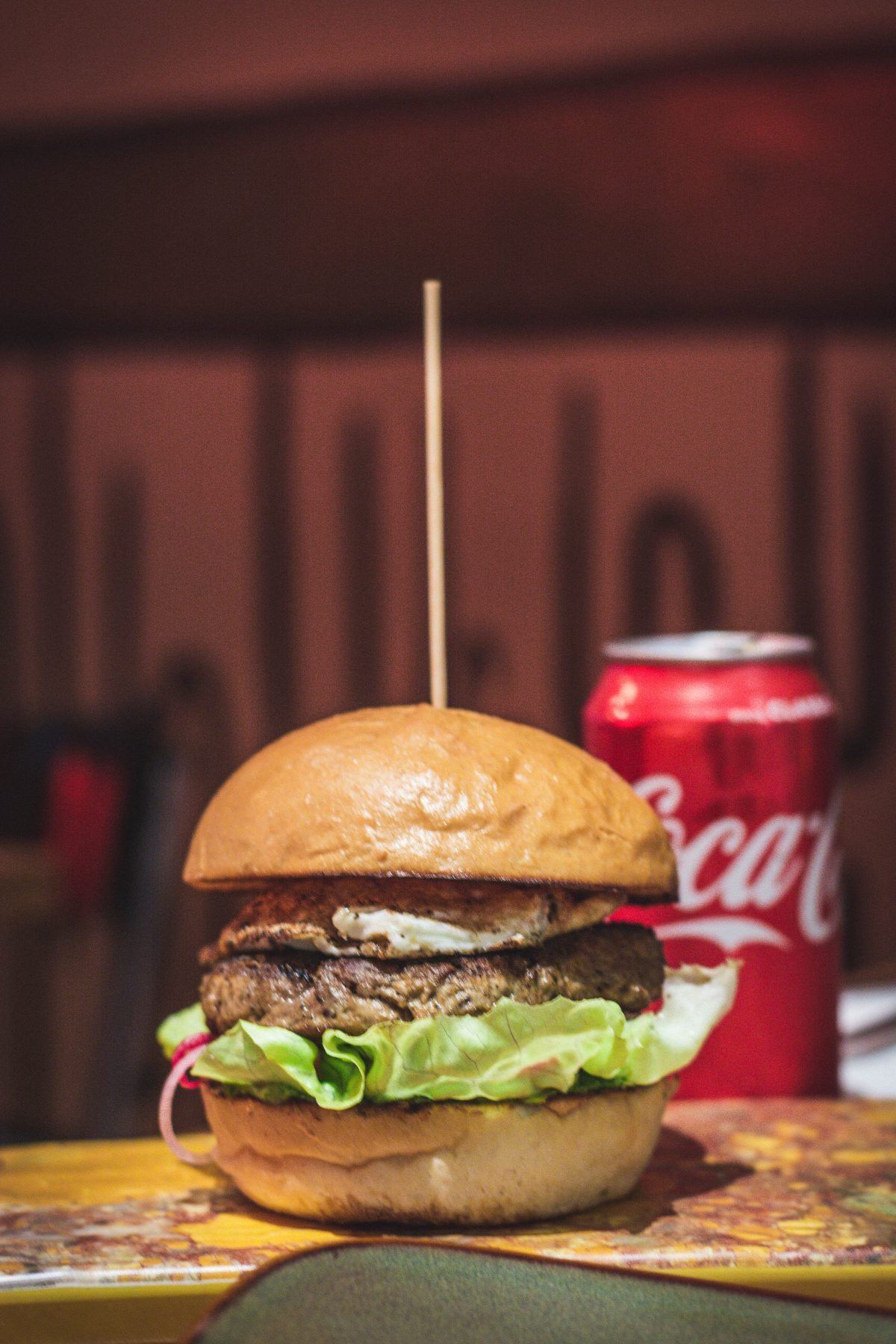 The second burger we tried out was a twist on another classic Indian flavour – Mr. 65. Deep fried, crunchy chicken coated with a spicy batter served with a special sauce and cheese. The chicken was fried to perfection, juicy and tender. Really delicious and especially a favourite with my son.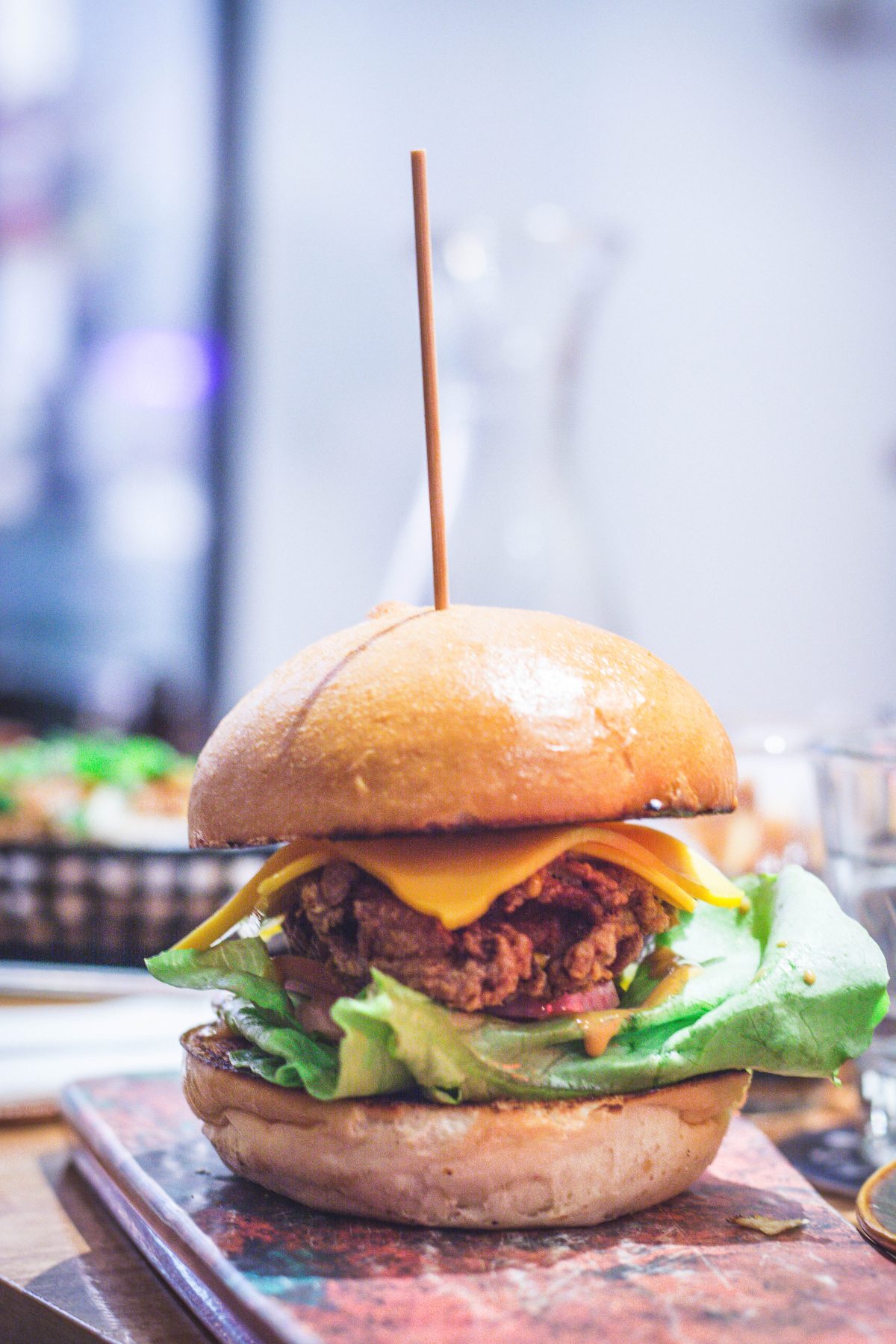 And for dessert, we finished with another fusion dish – Masala Chai Crème Brulee. I love the idea of masala chai flavour in desserts having experimented with quite a few myself. So I was quite eager to try this one; didn't disappoint at all. The perfect caramelized burnt sugar crackle and a good hit of masala chai without being too overpowering made this a really delicious fusion dessert.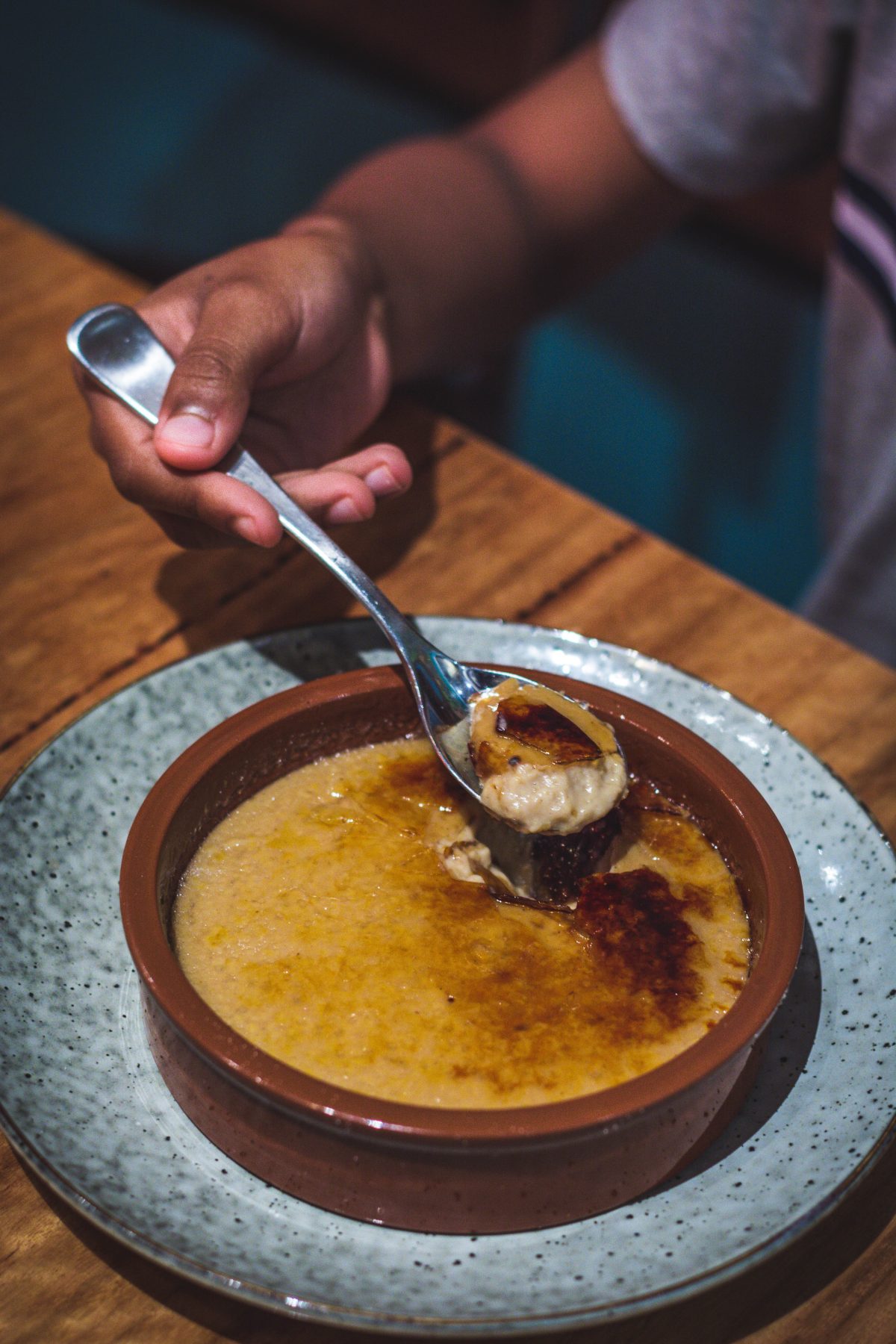 To conclude, Burger Shurger is a must visit if you would love to experience fusion Indian food. The underlying flavours are classic Indian, yet there are elements borrowed from other cuisines that make everything on the menu super interesting. It's good fusion, which means that everything on the menu is delicious too.

I am definitely going back….especially for that poutine and ribs!!

Burger Shurger
297 Glen Huntly Road
Elsternwick
VIC 3185
Phone no: 03 9532 8995




Disclaimer – I dined as a guest of AGFG and Burger Shurger. All the opinions provided are entirely mine and unbiased.