At Dragon HotPot, the traditional hot pot gets a revamp; choose from an array of ingredients and soup base to customise your own steaming bowl of deliciousness.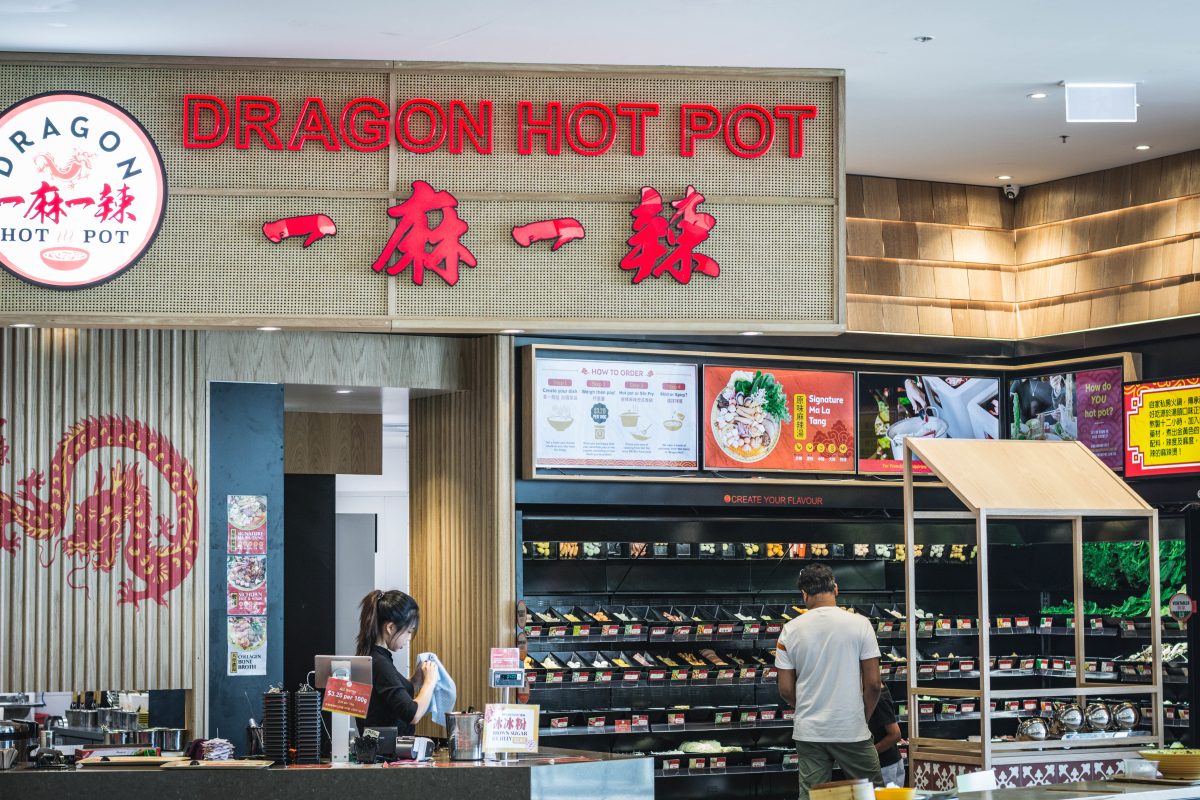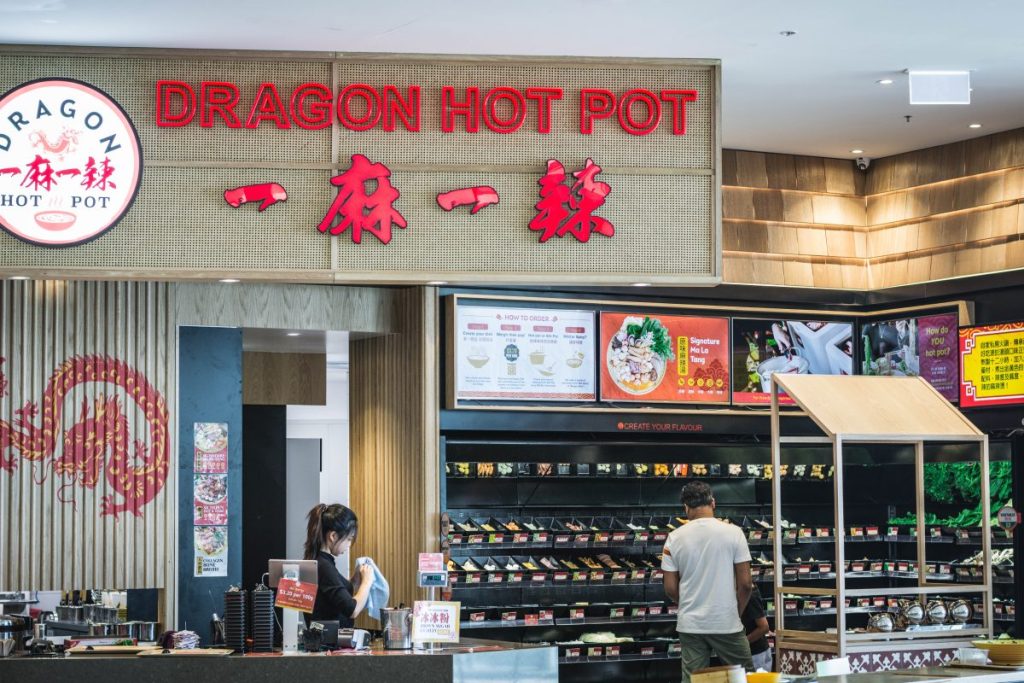 Box Hill, as we all know has a populous Asian influence, so in my opinion it also becomes one of the best spots to enjoy Asian cuisine. There are plenty of restaurants offering varying styles of Asian food and a visit to Box Hill Central will offer you a glimpse into this world.

I was invited recently by Box Hill Central to check out one of their most popular food joints, Dragon HotPot.

Dragon HotPot is situated in the North precinct (food court) of Box Hill Central; it's in the older part of the complex so if you are new, feel free to ask any of the staff for help like we did. Once you are in the North food court, it's hard to miss Dragon HotPot as it's a rather famous and one of the older eateries of Central.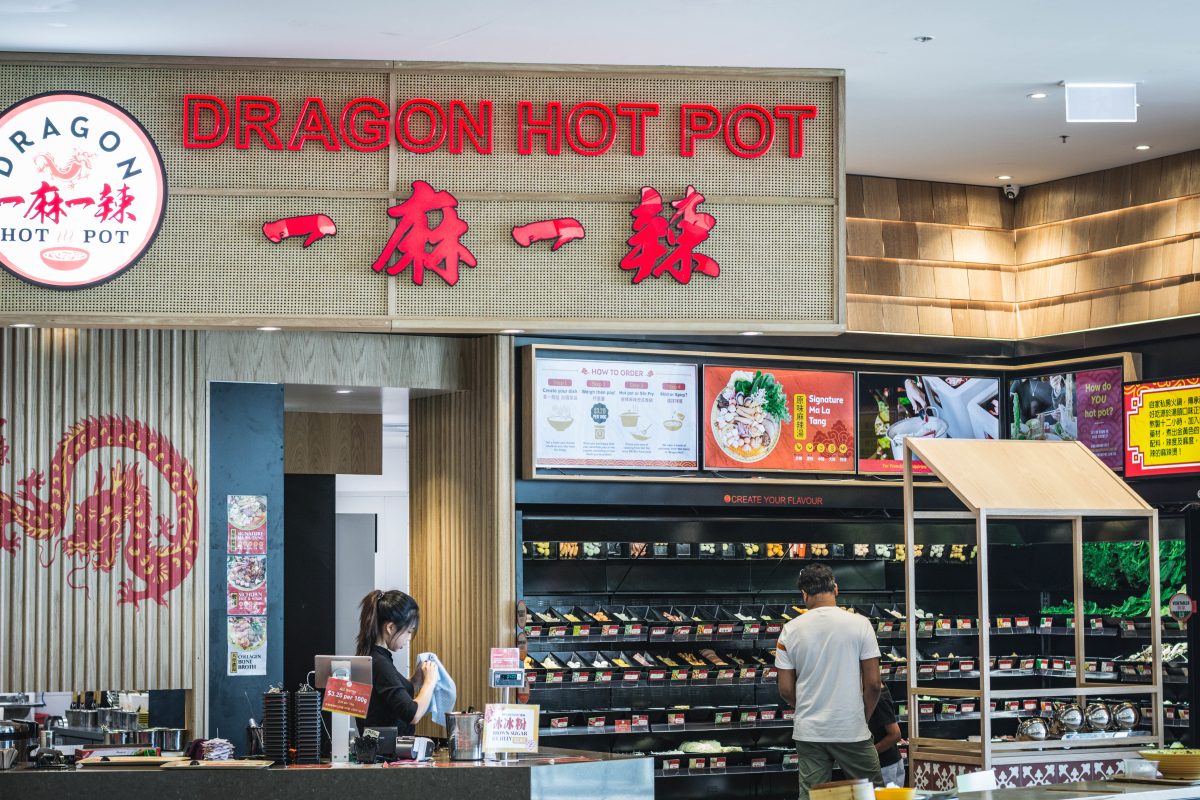 If you are new to the whole Hot Pot culture, then you might need a bit of help to get started. The staff is friendly and having a chat with them is a great idea if you want assistance or recommendations.

Traditionally, a hot pot is a style of cooking in which a large pot of boiling soup stock is placed in the centre of the table surrounded by different raw ingredients which are then dipped into the broth to be cooked and consumed. It's fun, interactive and diners get to customize and pick their set of preferred ingredients.

At Dragon HotPot, the idea remains same though executed slightly different to suit a food court ambience.

The first thing that you notice as you walk into Dragon HotPot is rows and columns (lots of them!) of ingredients lined up that you can choose to customize your hot pot. You will be handed a large metal pot into which you can then add your choice of ingredients. It's so easy to get carried away guys; I literally wanted each and every ingredient in my pot.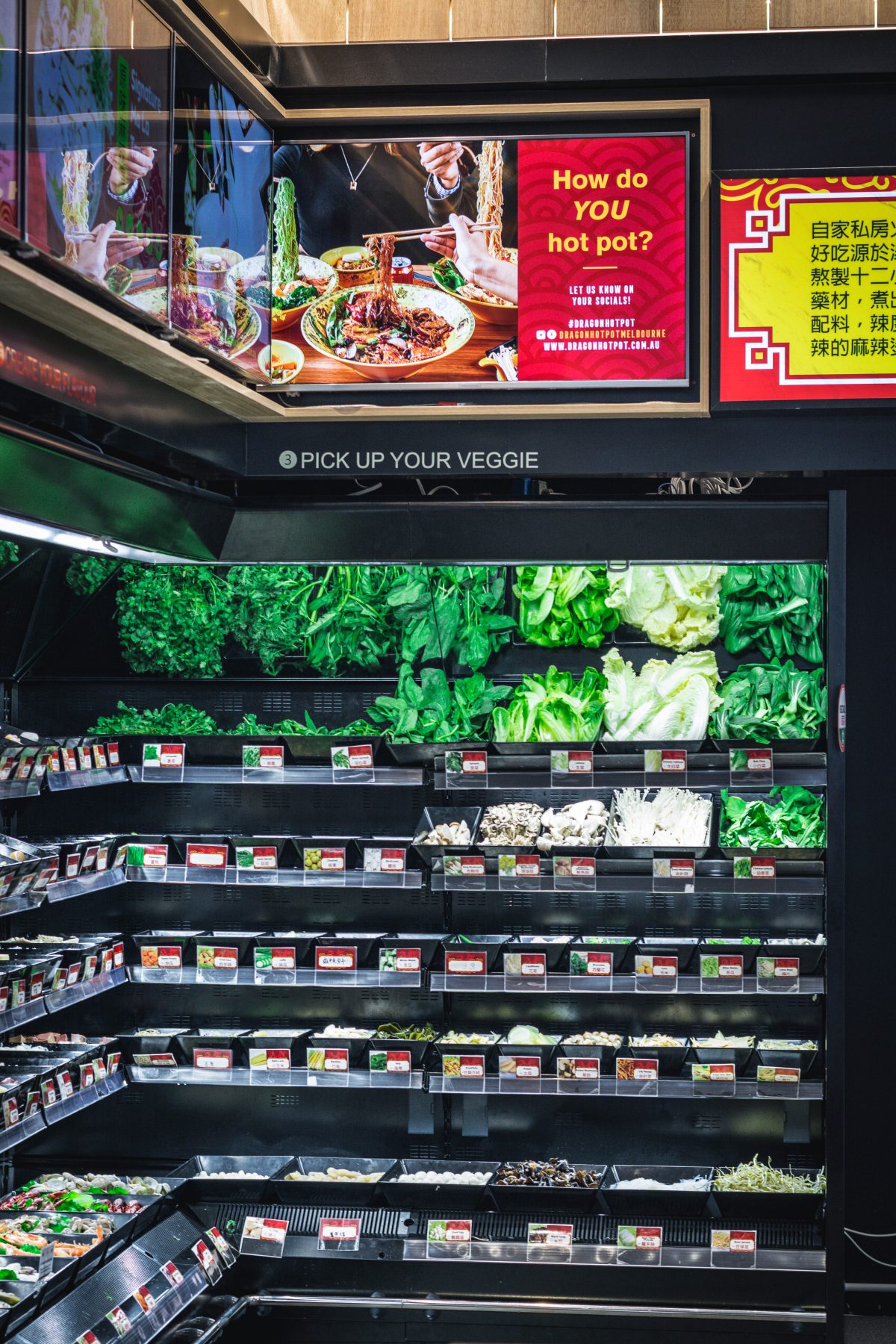 But that's not a very wise decision so make sure you exhibit restraint and weigh your pot periodically so that you don't go over the top. The base stock comes at no extra cost and the ingredients are priced $3.20 per 100g with minimum spend being $12.80 (i.e. 400g). Plus there are also a variety of condiments that you can add to your final hot pot, totally free of cost again.

There are three main stock bases available at Dragon HotPot in Box Hill (some other branches have upto 5). The first one is the signature Ma La Tang; cooked with more than 24 wild herbs from the Mount Emei region in Sichuan, China, this one is a must try here. The other stock bases are Sichuan Hot n' Sour and Collagen Bone Broth.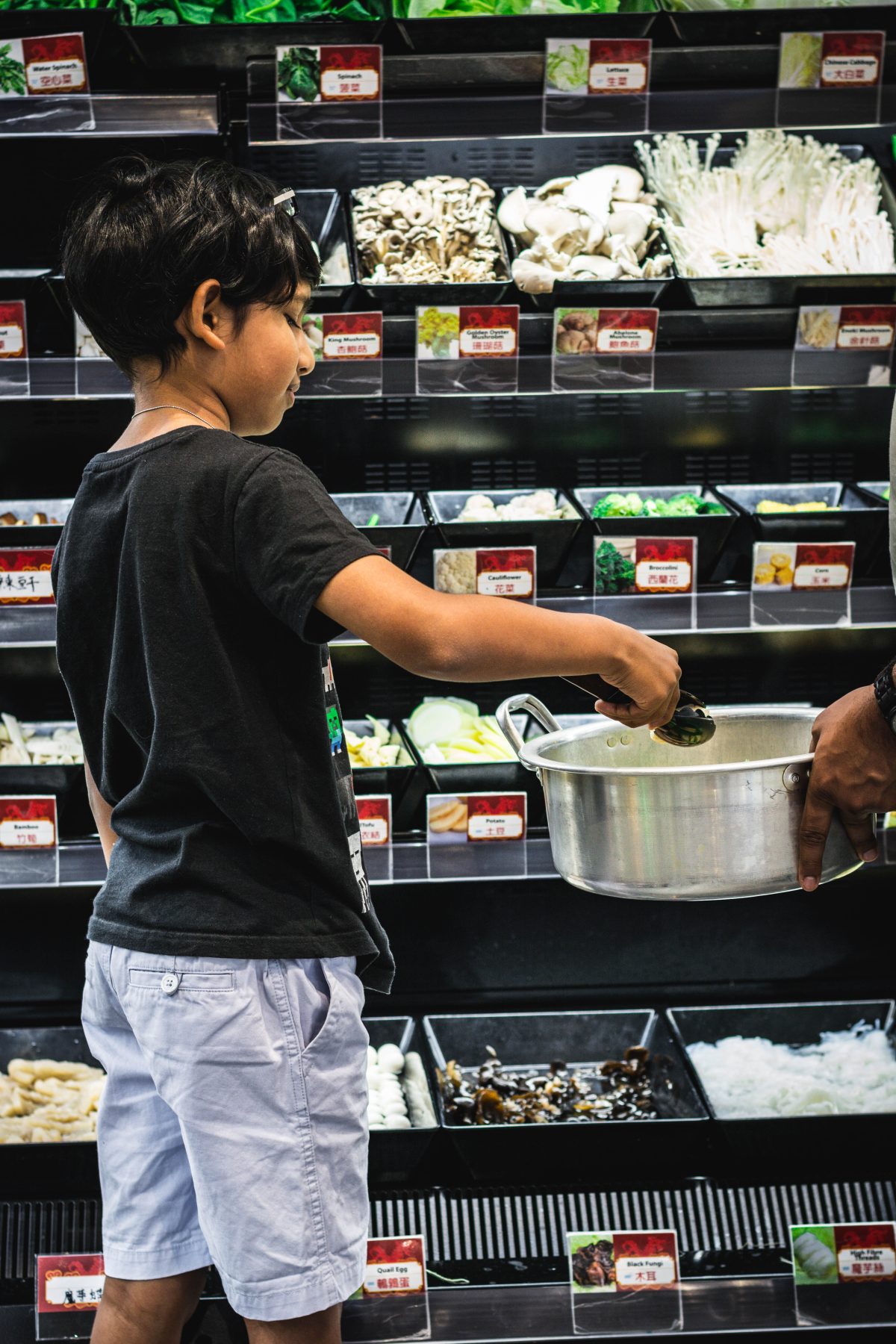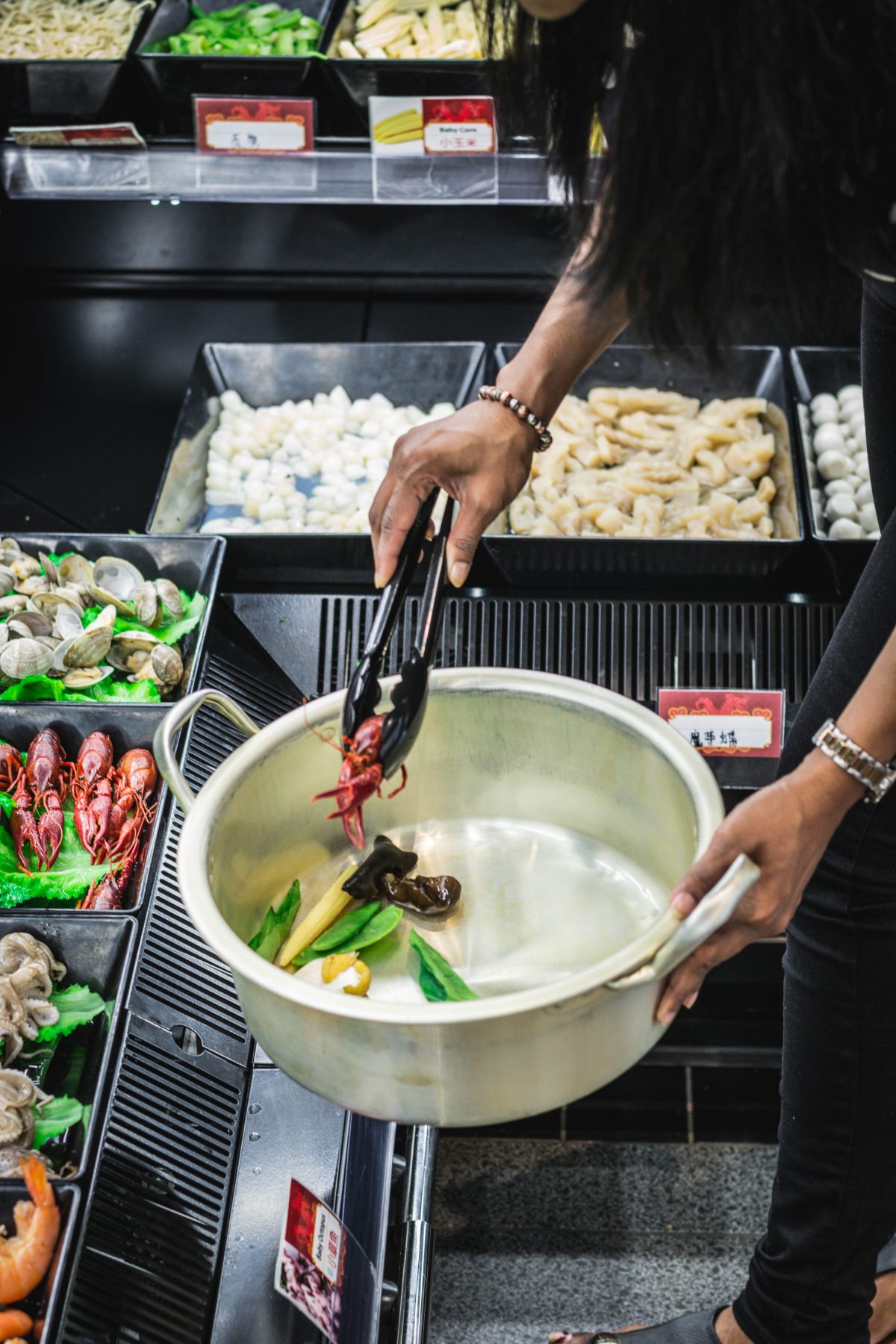 Once you hand over your pot of chosen ingredients to the staff, you can then customize it further with your stock base of choice and also the spice level. Finally your hot pot arrives in a beautiful vibrant yellow bowl with all the ingredients simmering in the hot stock base. Feel free to add the toppings too but even without anything extra, the hot pot is just perfect.

The stock bases we chose at Dragon HotPot were the Signature Ma La Tang and Sichuan Hot n' Sour.

An assault on the senses, the hotpot broth makes your tastebuds come alive in ways you could never imagine. It was hot and spicy with so many different ingredients of your liking; what can be better than a completely customized bowl of soup.

Yes you will be sweating through all pores by the time you finish and get in there, slurp it all up because that's the way to enjoy a hot pot.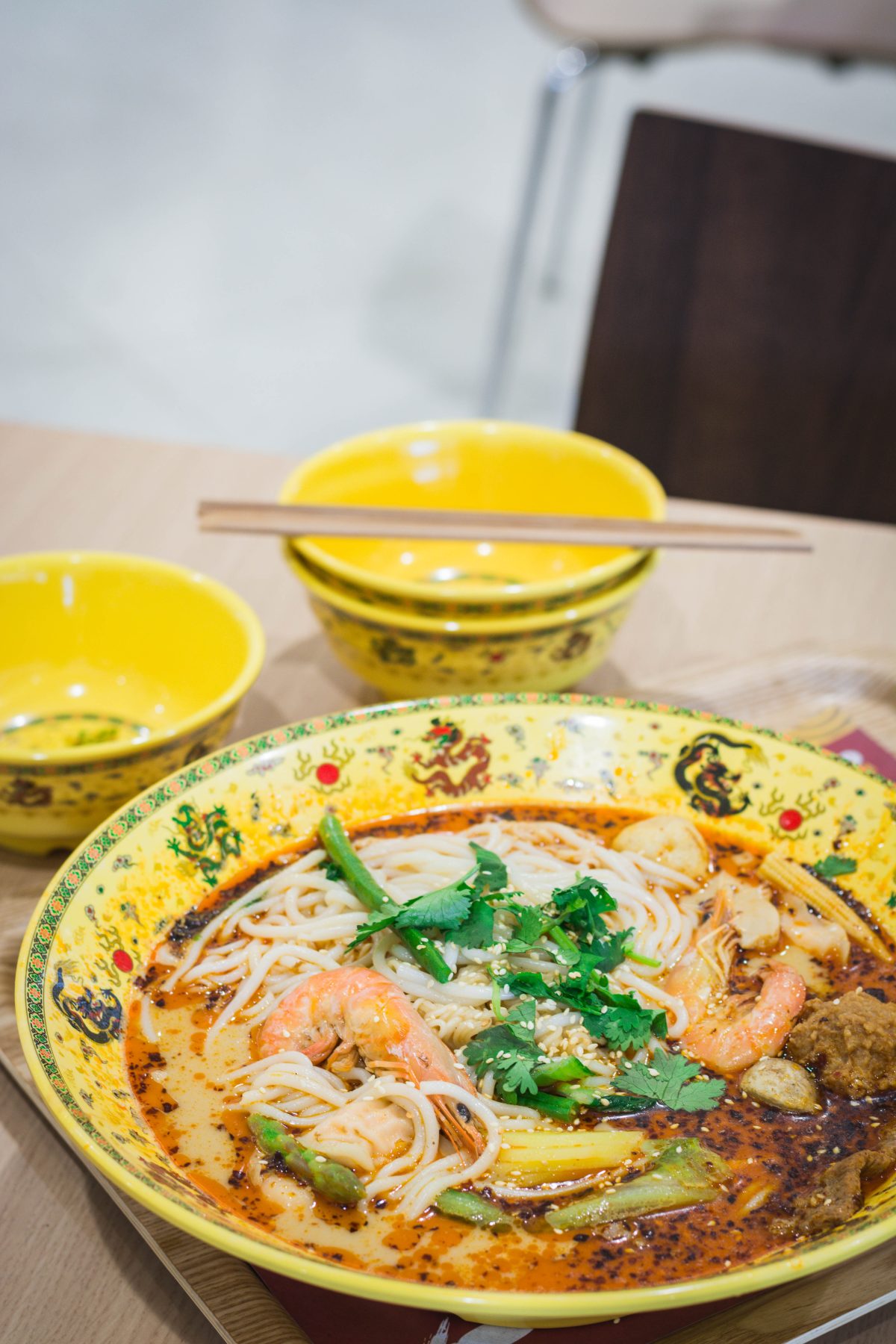 We are definitely going back for more bowls in the future!

Dragon HotPot
Upper level North Food Court
Box Hill Central
1 Main Street,
Box Hill, VIC – 3128
Check out the Restaurants category for more restaurant reviews and cool places to dine out!

Disclaimer – As mentioned, I was invited by Box Hill Central to experience the food at Dragon Hot Pot. All the photographs and musings are entirely mine.