This Green Goddess Smoothie has to be my favourite – it's delicious, flavourful and packed with nutrients to kickstart my mornings.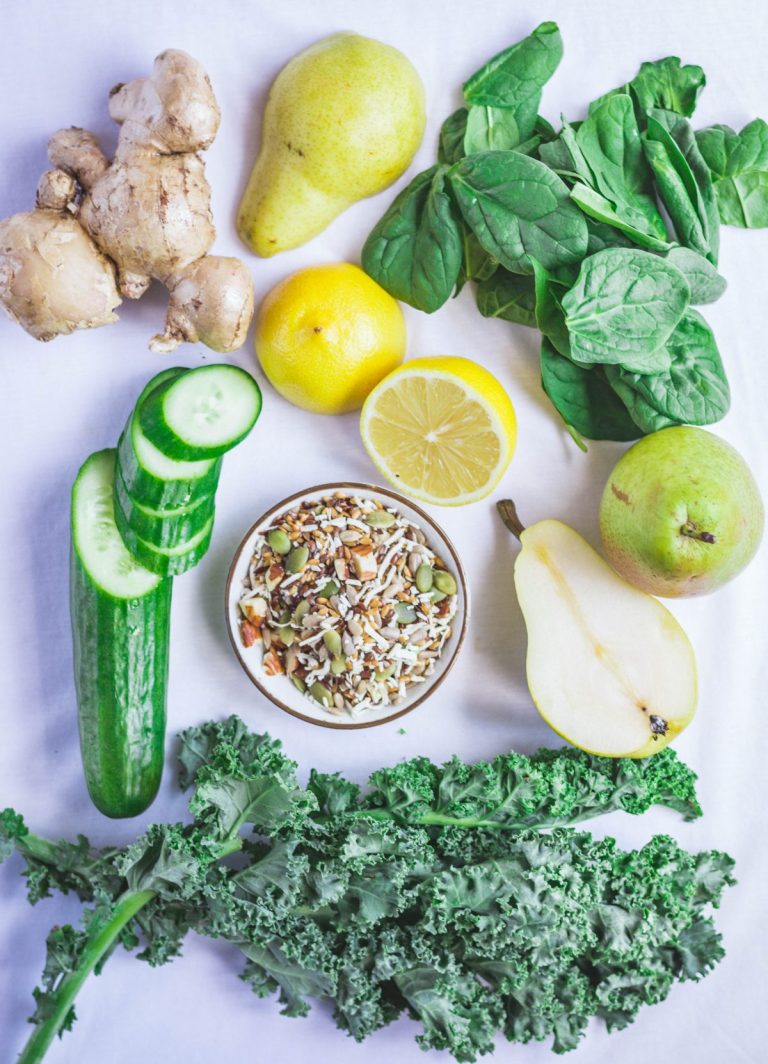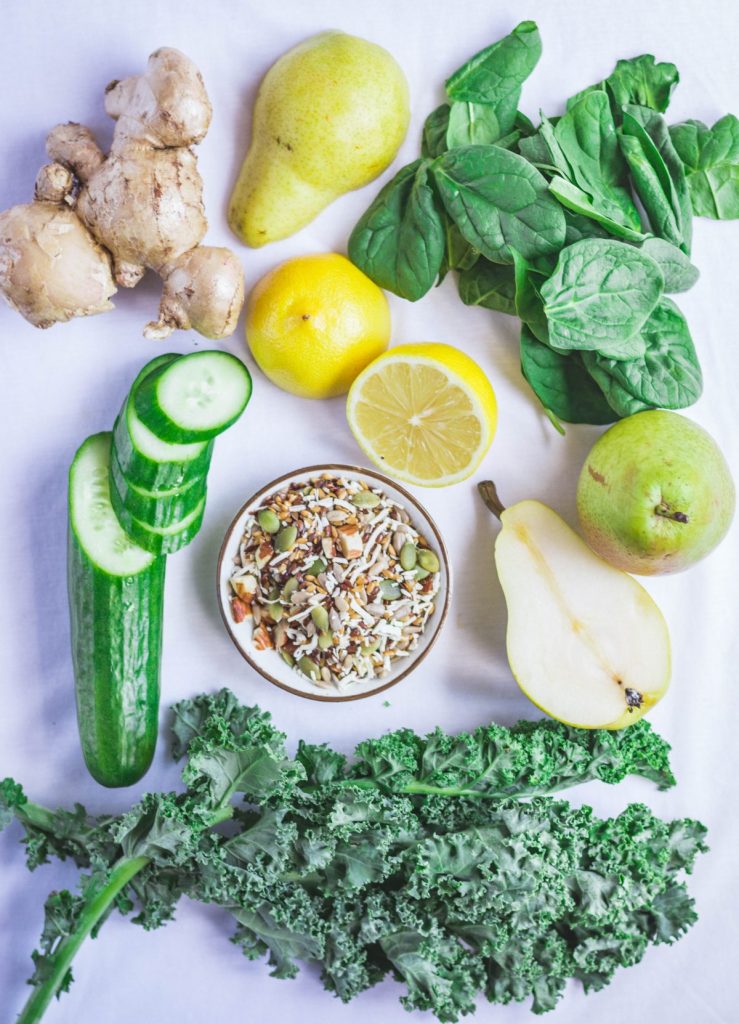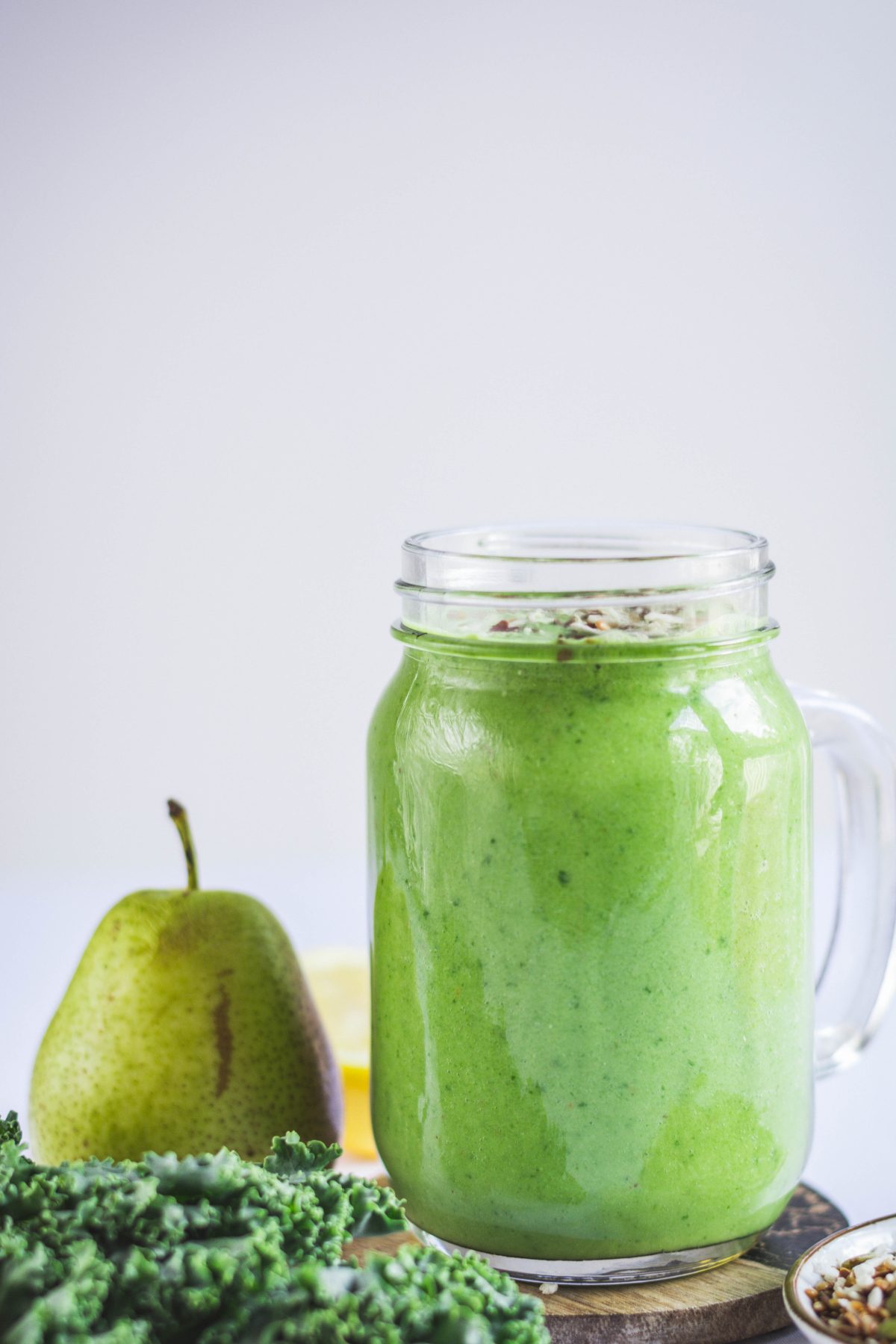 Why this name? Simply because this is my absolute favourite green smoothie…
I started having smoothies for breakfast way before the whole trend kicked in. The reason being, I dislike having breakfast. I know, it's not meant to be ideal from a health perspective but I simply can't bring myself to eat anything in the morning.

Since I dislike breakfast and couldn't be forced to eat anything, my mom used to serve me rice gruel. It's light and usually made from broken red rice so I could just drink it straight from the bowl. When I moved out of home for higher studies and then marriage, the initial idea was to skip breakfast which I did too for a while. But when I realised that this was not great for my health, I started looking for liquid breakfast ideas. And thus my relationship with smoothies took off…

Even the term 'smoothie' was a bit foreign, I would call it a milkshake as I often used milk as the liquid base to blend with the other ingredients.

Years have passed and I still have a smoothie for breakfast almost every single day, especially weekdays. I often post about my daily smoothies on my Facebook page as each one does not require a detailed blog post. So if you are looking for ideas, check out my FB page. Also if you are a smoothie fan like me, do share some of your favourite combinations too.

While I do make other green smoothies, this green goddess smoothie has to be my favourite because it's so delicious. Usually green smoothies have a bad reputation when it comes to the taste department but this one is packed with nutrients and flavourful at the same time.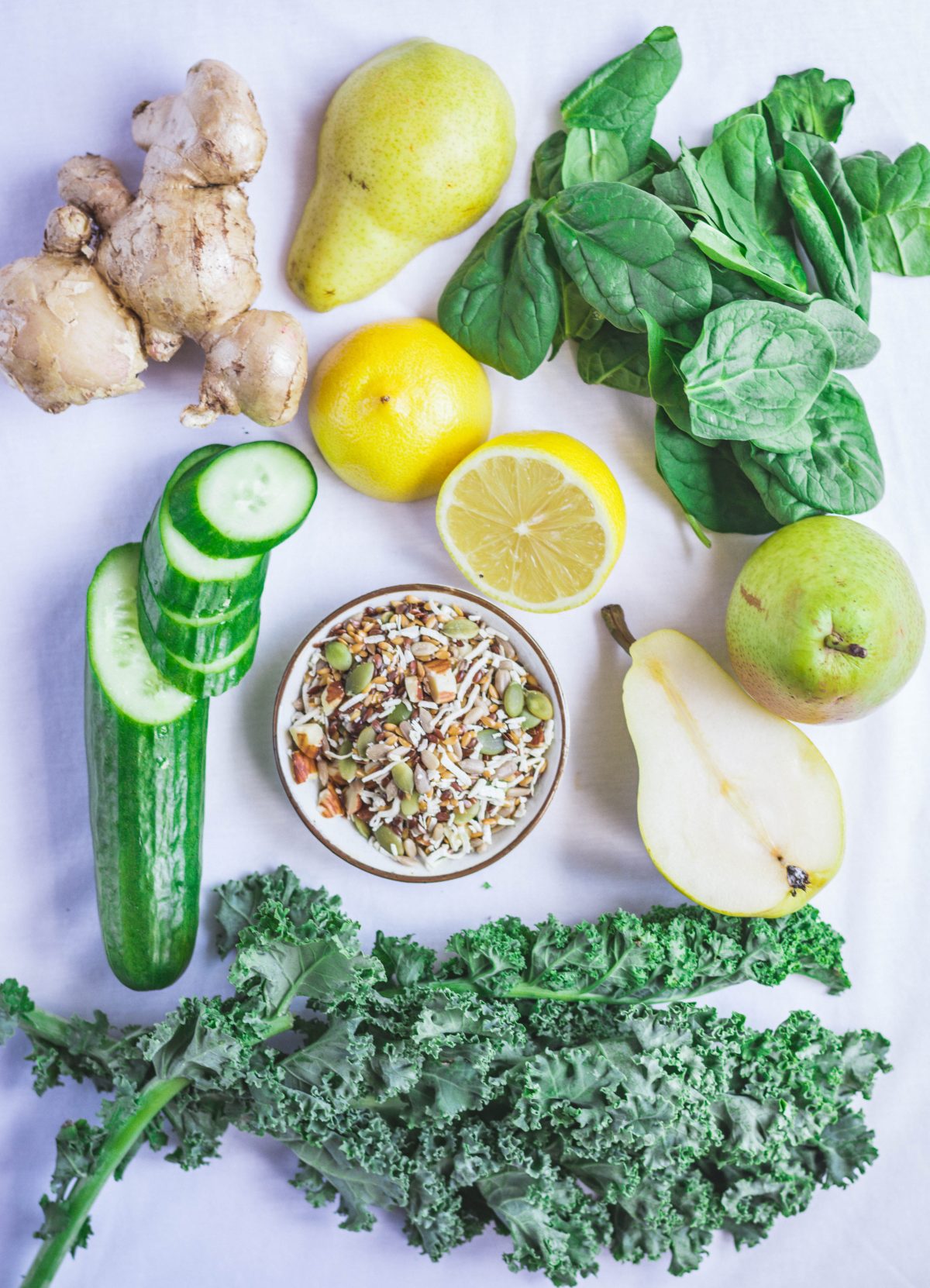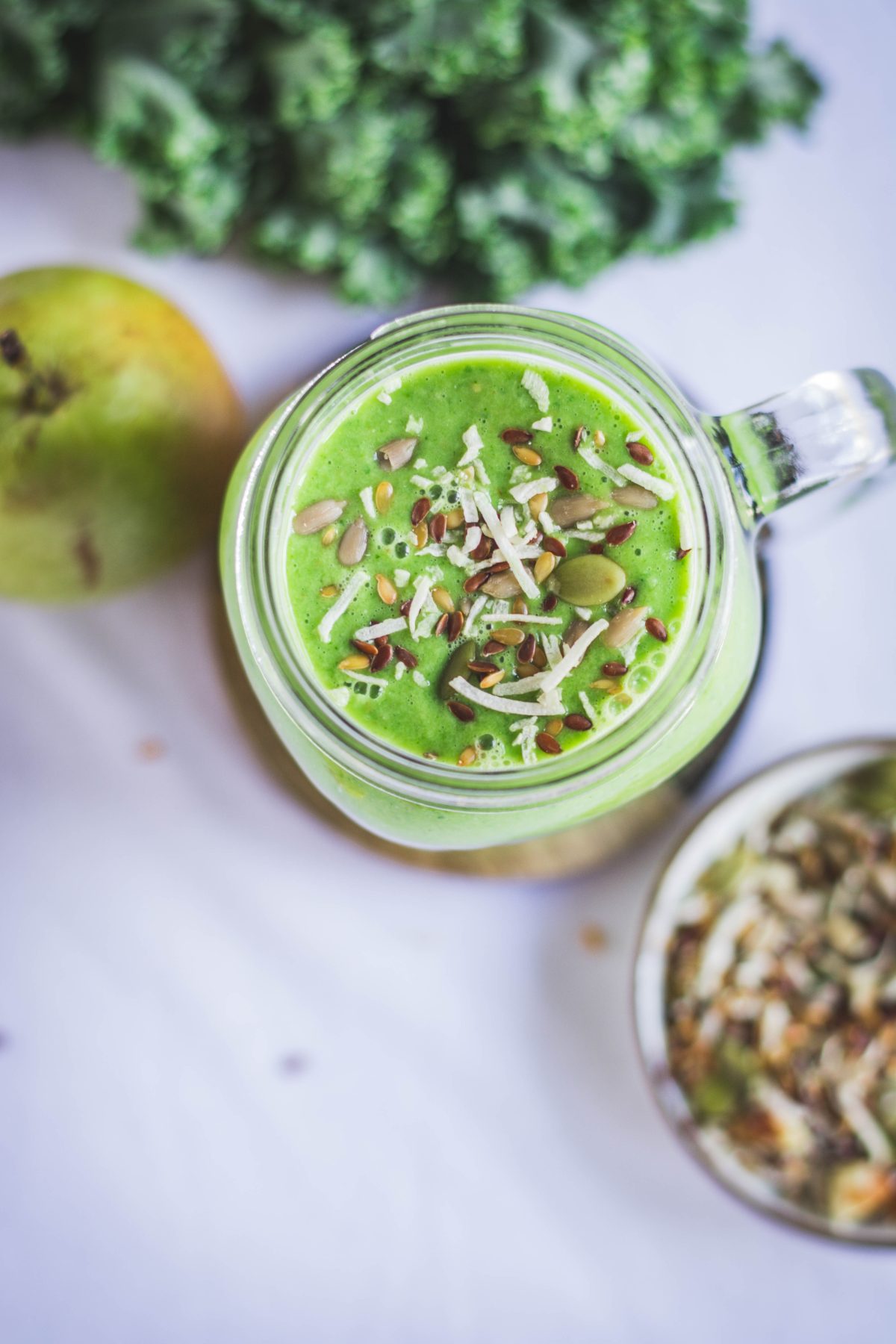 The reason why this green goddess smoothie is so delicious is the addition of ginger, pear and lemon which really adds sweetness and a spicy citrusy zing. I like to add a handful of nuts to most smoothies; sometimes the nuts are on rotation and sometimes a handful of mixed ones. For this green smoothie, I added a paleo mix that I picked up from Aldi which has nuts, seeds and dried coconut flakes.

Usually milk is my preferred liquid base for most smoothies, but I used yoghurt for this green smoothie as it requires that extra creaminess with the slightly sour edge which adds to the deliciousness.

While I have provided a recipe, it's important to adjust measurements depending on your taste preferences. Play around with the quantities till you get your favourite Green Goddess Smoothie.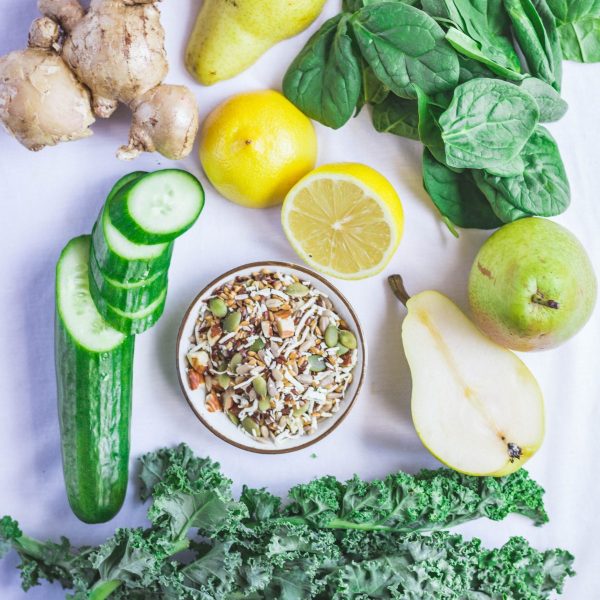 Print Recipe
Green Goddess Smoothie
Ingredients
1

cup

kale; chopped

½

cup

baby spinach

1

small pear; diced

½

Lebanese cucumber; deseeded and diced

½

tsp

grated ginger

Juice of ½ lemon

½

cup

plain yoghurt

A handful of paleo mix

nuts, seeds and dried coconut
Instructions
Blend all the ingredients in a blender till smooth. Add more yoghurt if you like a creamier texture.