For the longest time of my life, all that I thought about German food is that it tastes bland and they drink a lot of beer.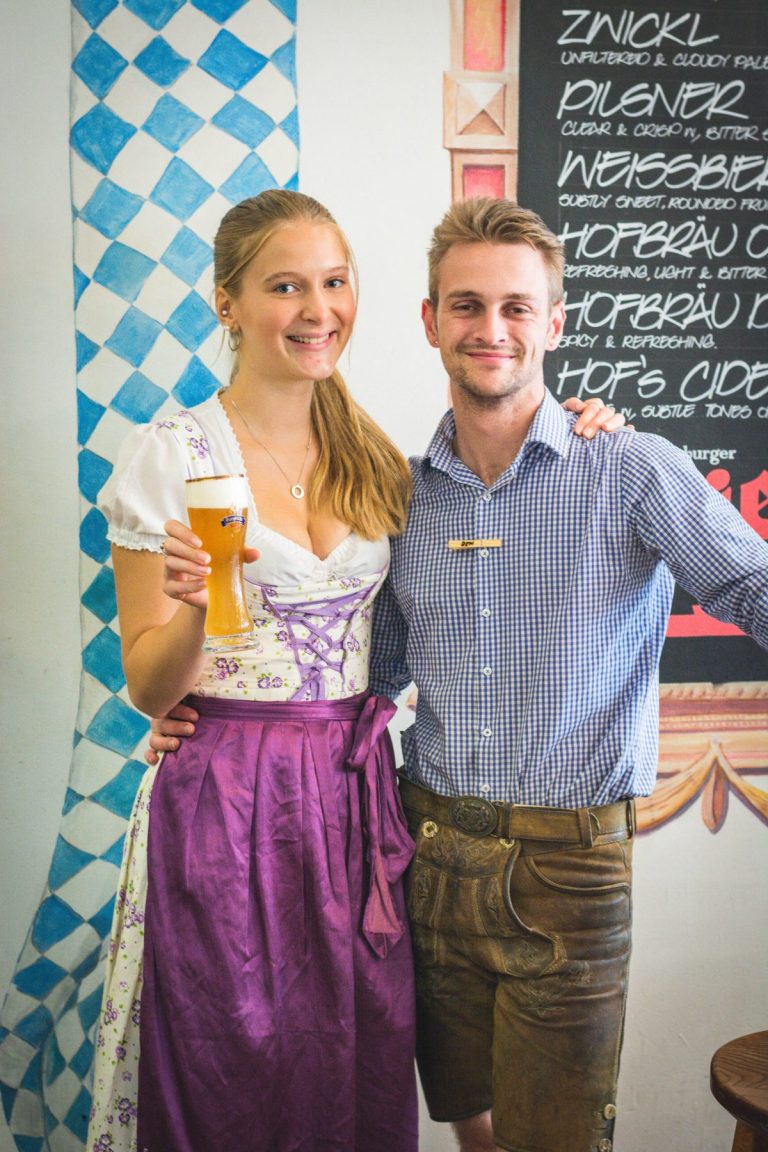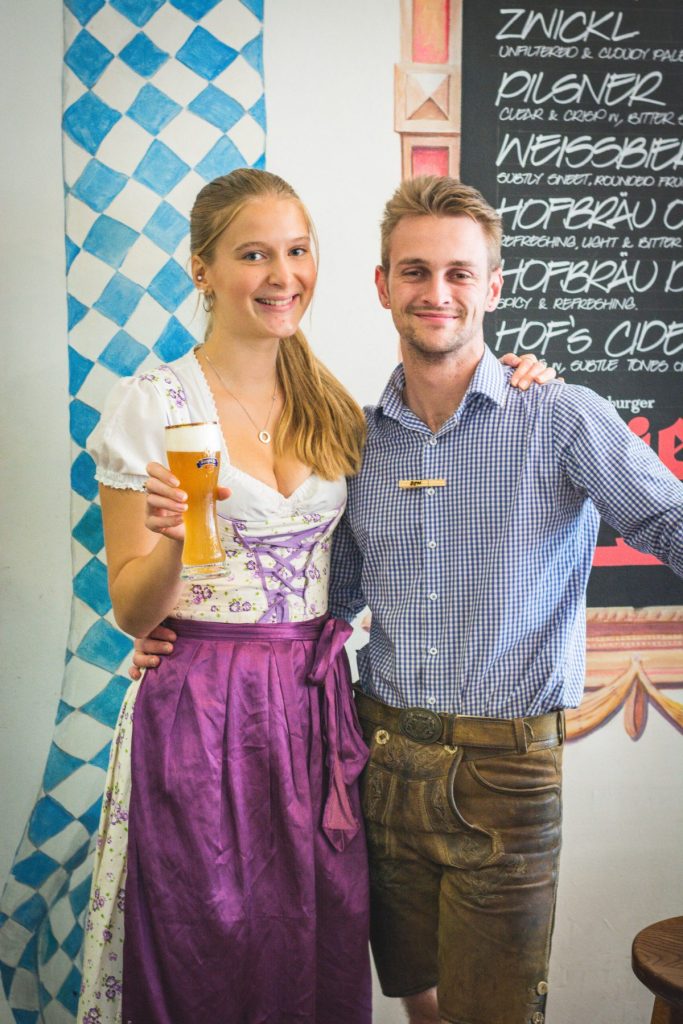 But that changed when I had my first taste of real German food, and very surprisingly it happened while living in India.
There was an Indo German expo, to boost cultural and economic ties between the two countries and one of the highlights of the expo was showcasing real German food. And that was the first time I indulged in German sausages, pretzels, sauerkraut etc… and also appreciated the value of mustard as a condiment.

This back story is just to share with you the fact that I was super excited to receive an invite from Hofbräuhaus to check out their new brunch menu. Guess I was living under a rock because I had no clue about Hofbräuhaus till now, and the fact that this traditional German restaurant has been in Melbourne since 1968.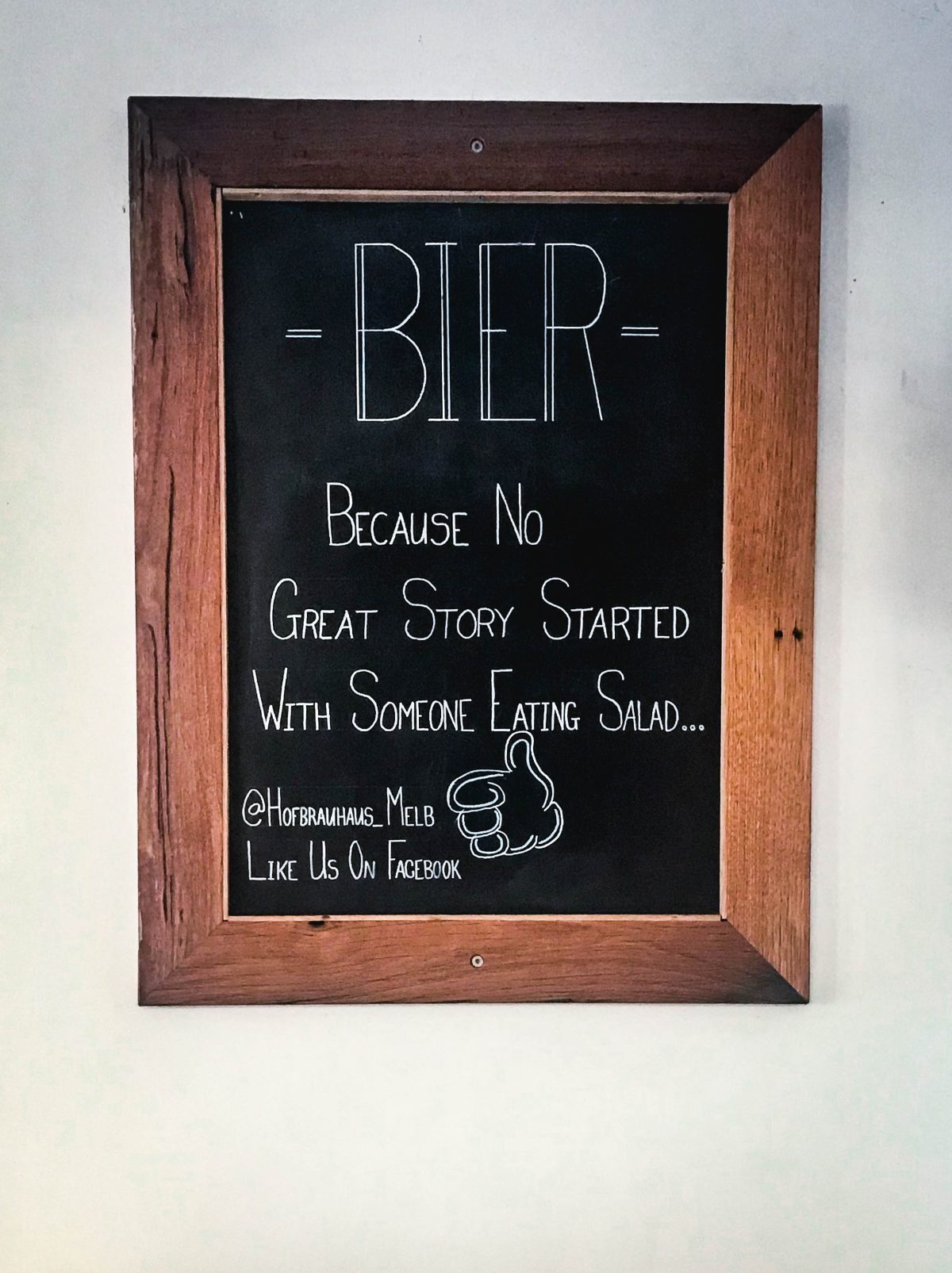 An enviable location right in the heart of the CBD, Hofbräuhaus is ideal for all kinds of people who want to enjoy traditional German food. Stop in at the bar for a pint of beer and sides or perhaps a quick lunch on workdays. The restaurant is open late everyday which makes it ideal for a dinner date and now a special brunch menu makes it a great option for friends and families out and about in the city too.

Walking into Hofbräuhaus is like walking into a slice of history. There is a distinct German feel to the ambience, further pronounced by the fact that the staff is dressed in traditional German attire. The brunch is served in the Alpine Bar which has that old school pub feel with plenty of wooden paneling and dark colours.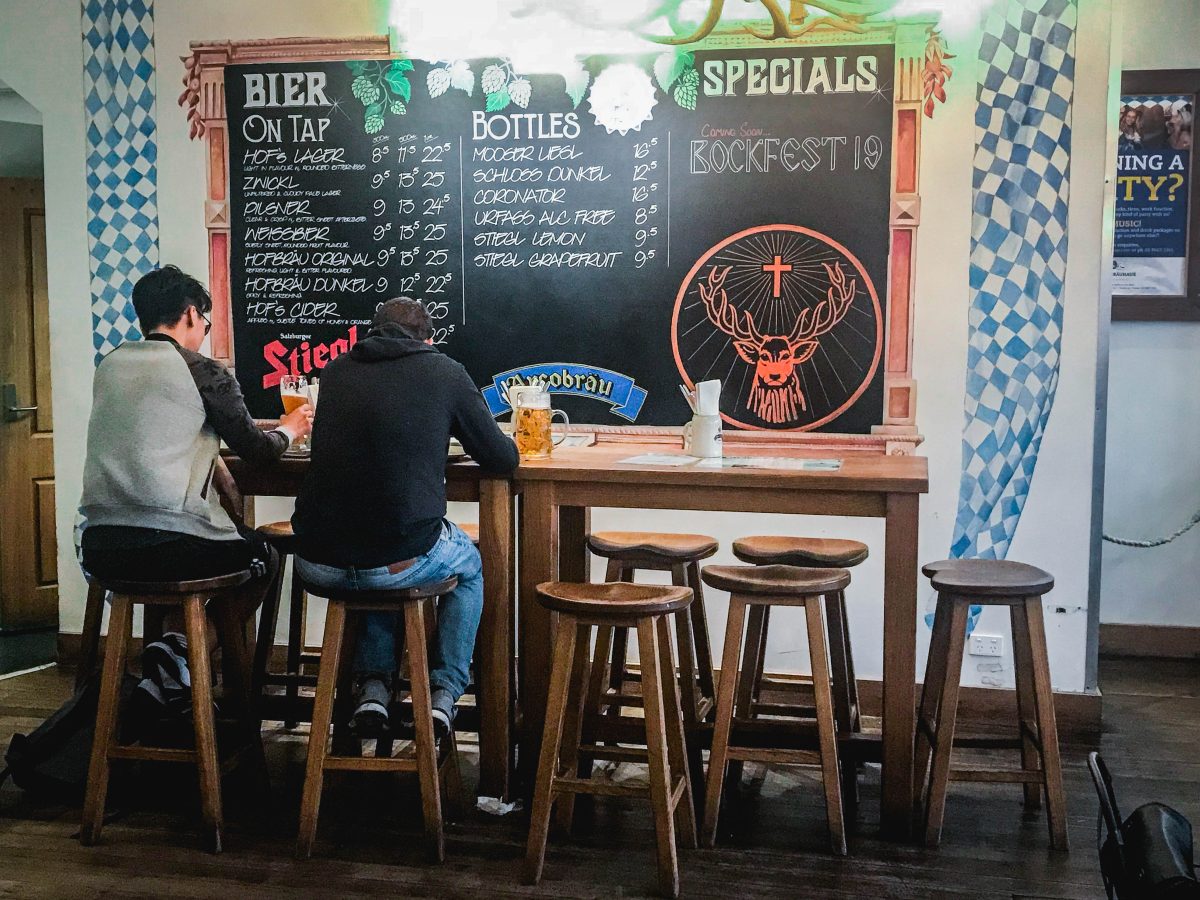 A special mention to the staff here….super friendly and go out of their way especially if you are relatively new to the cuisine. And believe me; you do need the recommendations and suggestions if you do not have much experience with German food.

As I mentioned, we were there to check out the new brunch menu so all the dishes we had were specifically from this menu and not from the main restaurant one.

Of course you need to start with beer! Now I am not much of a beer drinker as I don't prefer the bitter undertones. But the Acrobräu Weissbier piqued my interest, and the staff recommended the same when I said I preferred fruity flavours.
A true Bavarian wheat Bier which is subtly sweet with rounded fruit flavours, hints of lemon and banana. Exactly what I wanted; for once, I was excited about drinking beer or bier as they call it. Highly recommended if your preferences are like mine….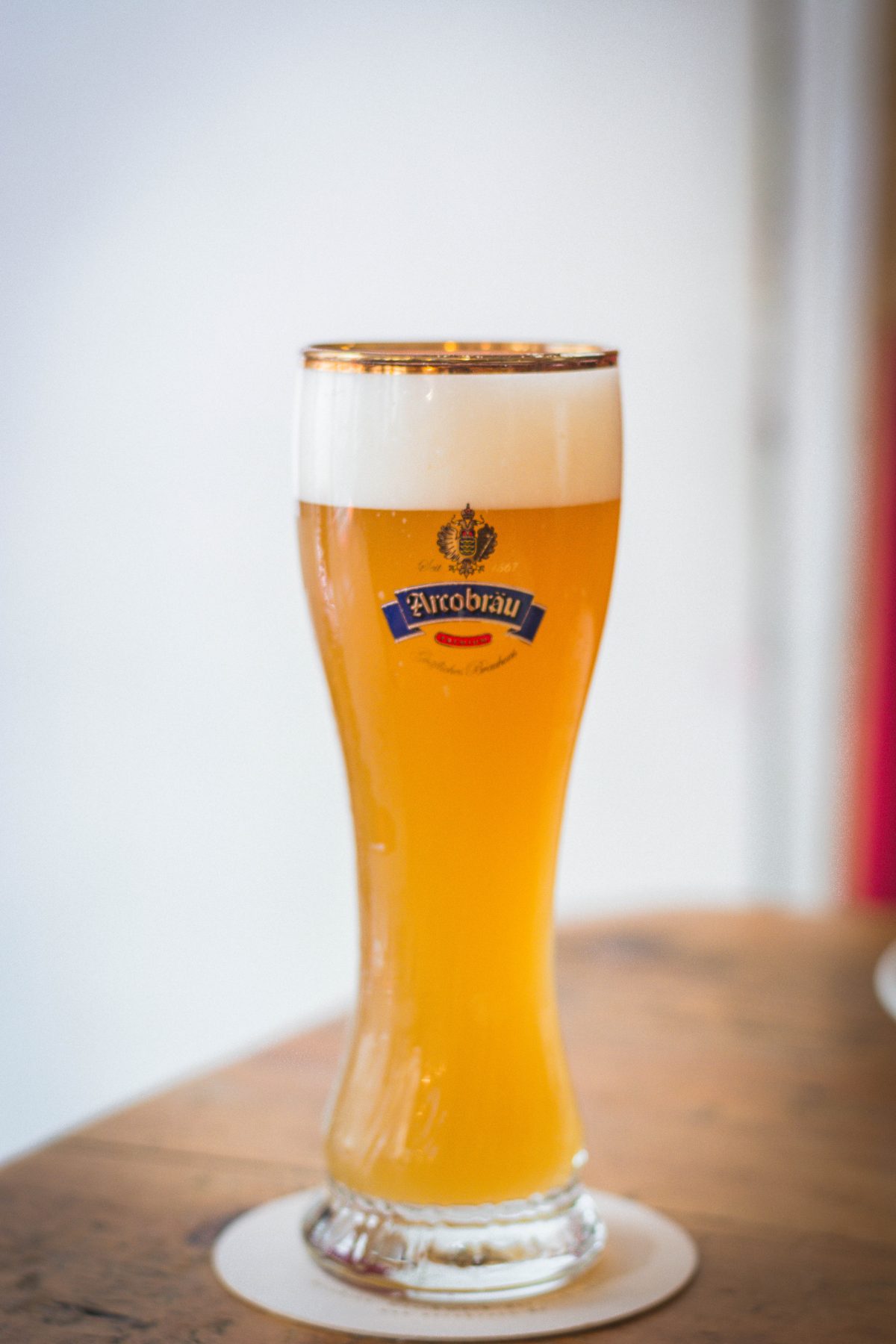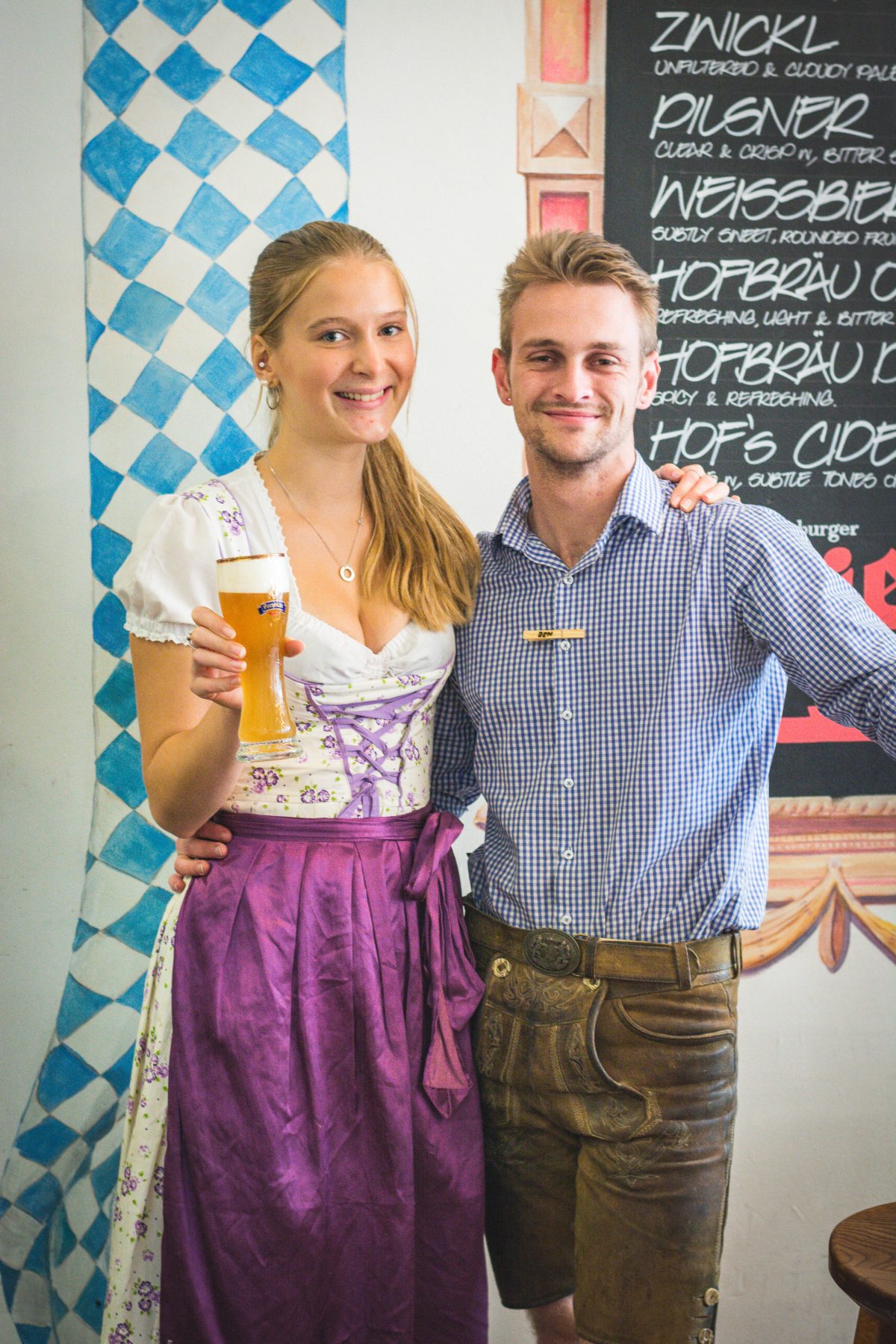 Sam wanted a low alcohol variety, so he chose the Acrobräu Leichte Helle; a premium light lager, full flavoured, smooth and mild.

It's no surprise why Germans love beer so much; they do such a fine job making it. Don't hesitate to ask for recommendations to the staff if you need help deciding, and this goes for the menu too.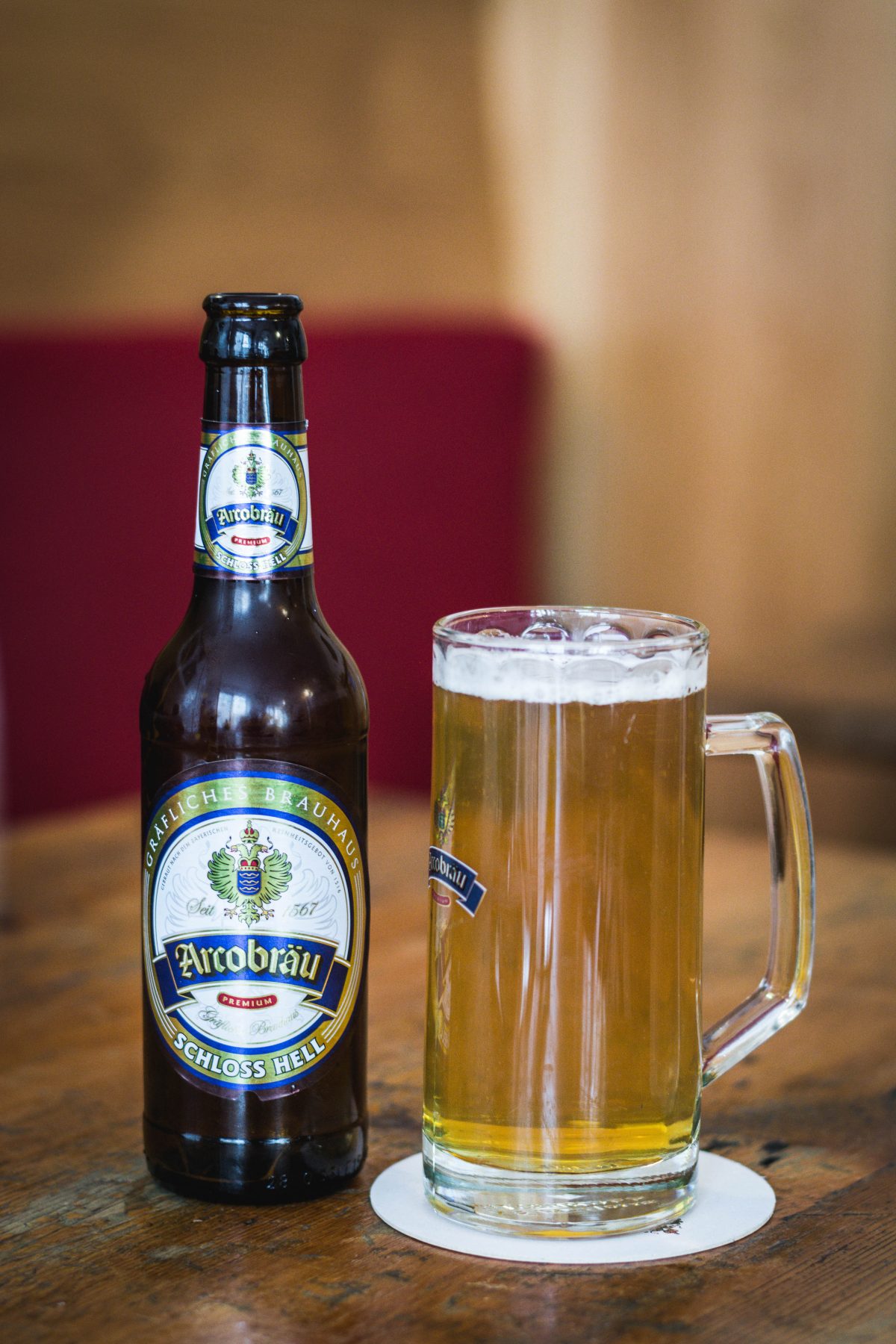 We started with Frühstücksplatte; a German style breakfast platter with a selection of cold cut meats, Alpine and Swiss cheese, boiled eggs, Obatzda, pickled vegetables, German farmers salami, liverwurst and German rye bread. A great spread and a great choice if you want something to share and also sample a selection of different stuff. The rye bread was exceptional and so was the cold cuts and cheese.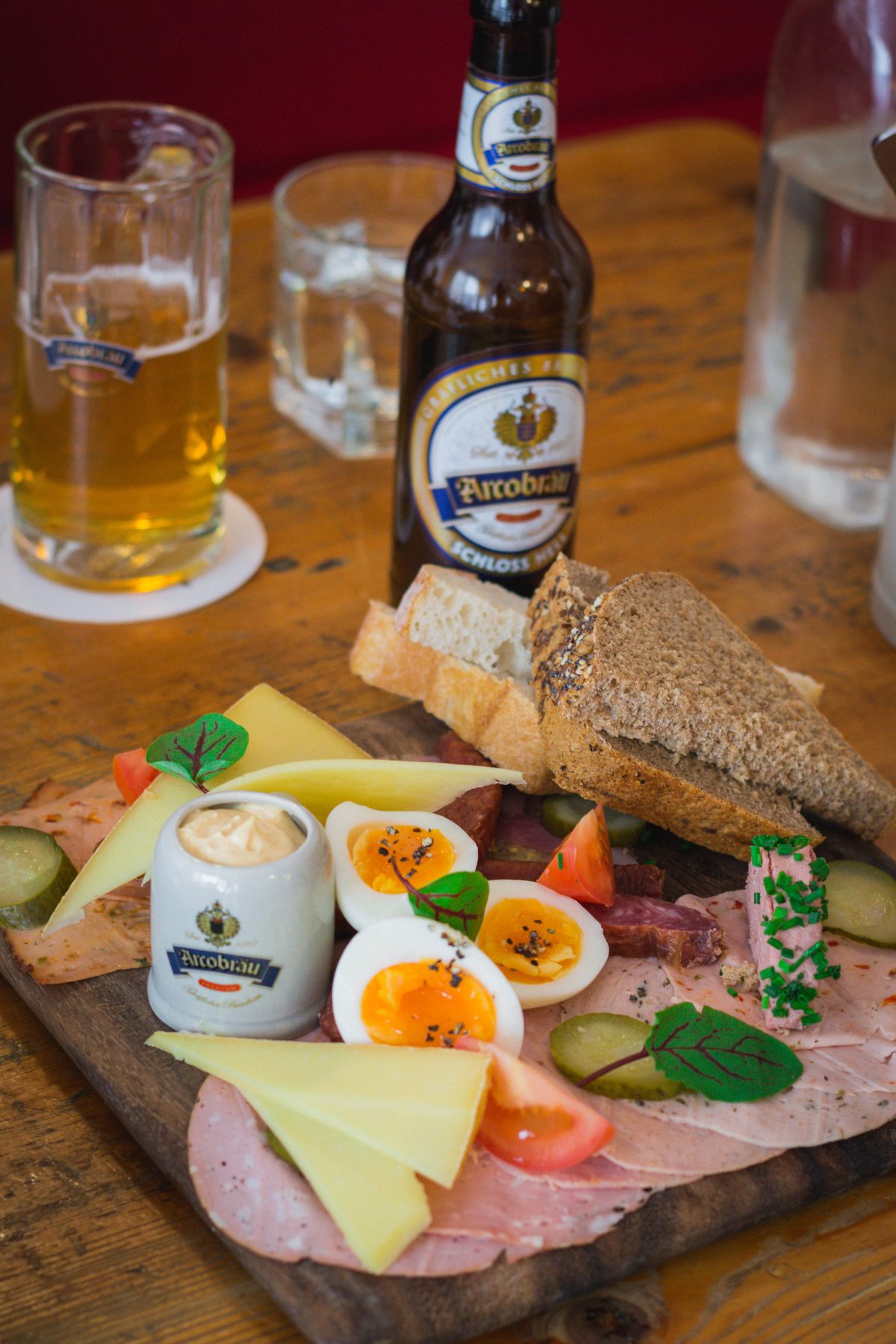 The second dish we ordered was Weisswurst Frühstück; a traditional German style breakfast sausage in a poaching broth with a freshly baked Bretzel and sweet Bavarian mustard. This was a new and unique one for us. The staff suggested that the best way to eat this was to remove the skin of the sausage and then moisten the meat in the broth followed by a generous dip in the mustard. Really delicious and the mustard was such a killer combination with the sausage. And of course the joy of a freshly baked Bretzel, not a pretzel!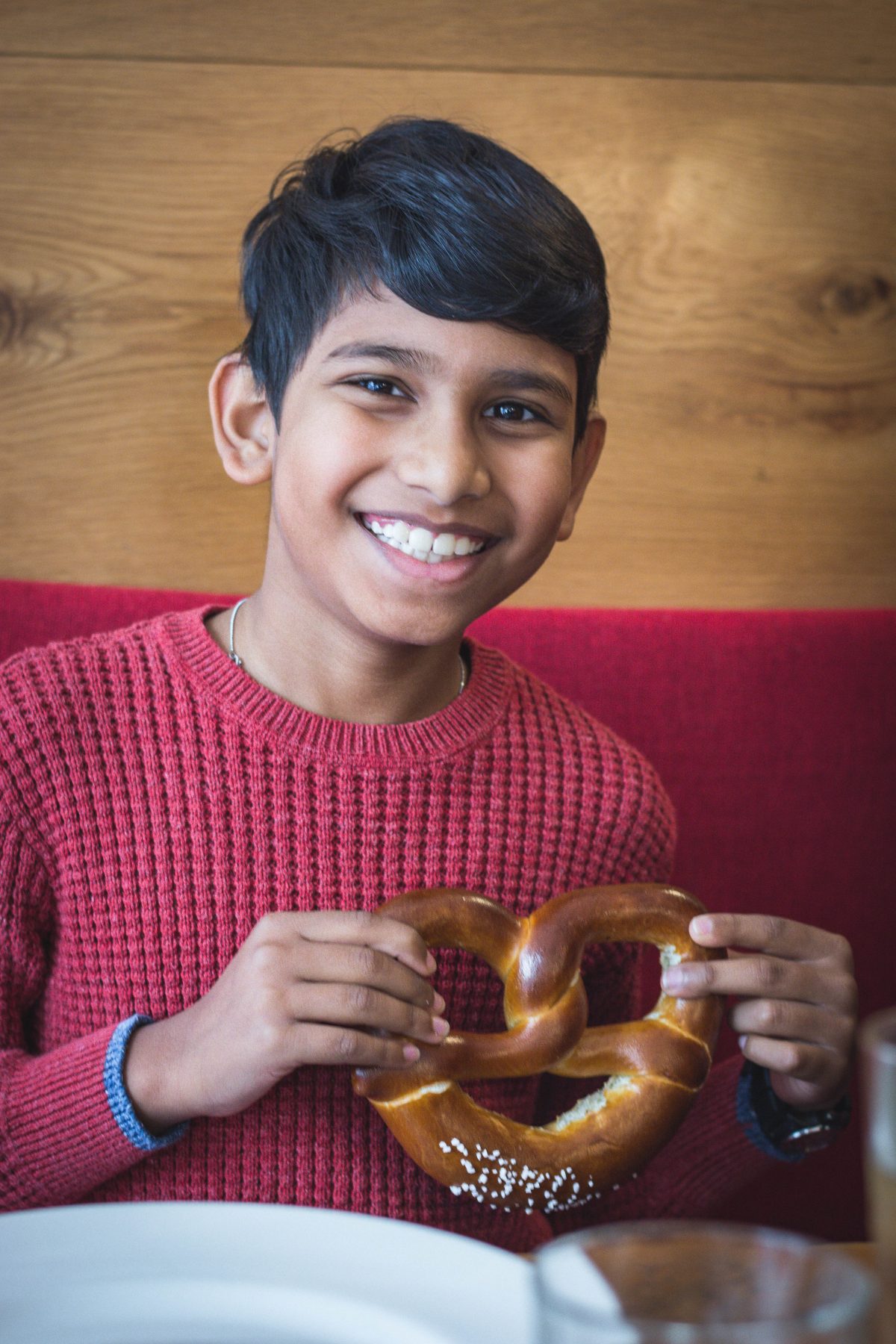 And the final dish was GroBes Frühstück or the Big Bavarian Breakfast. Freshly baked Bretzel filled with poached eggs, Kassler, Bratwurst, roasted tomato, Sauerkraut and Bavarian mayo. If you want to experience a true German breakfast with all the goodies, then this is the one to order. Particularly in love with the Bratwurst!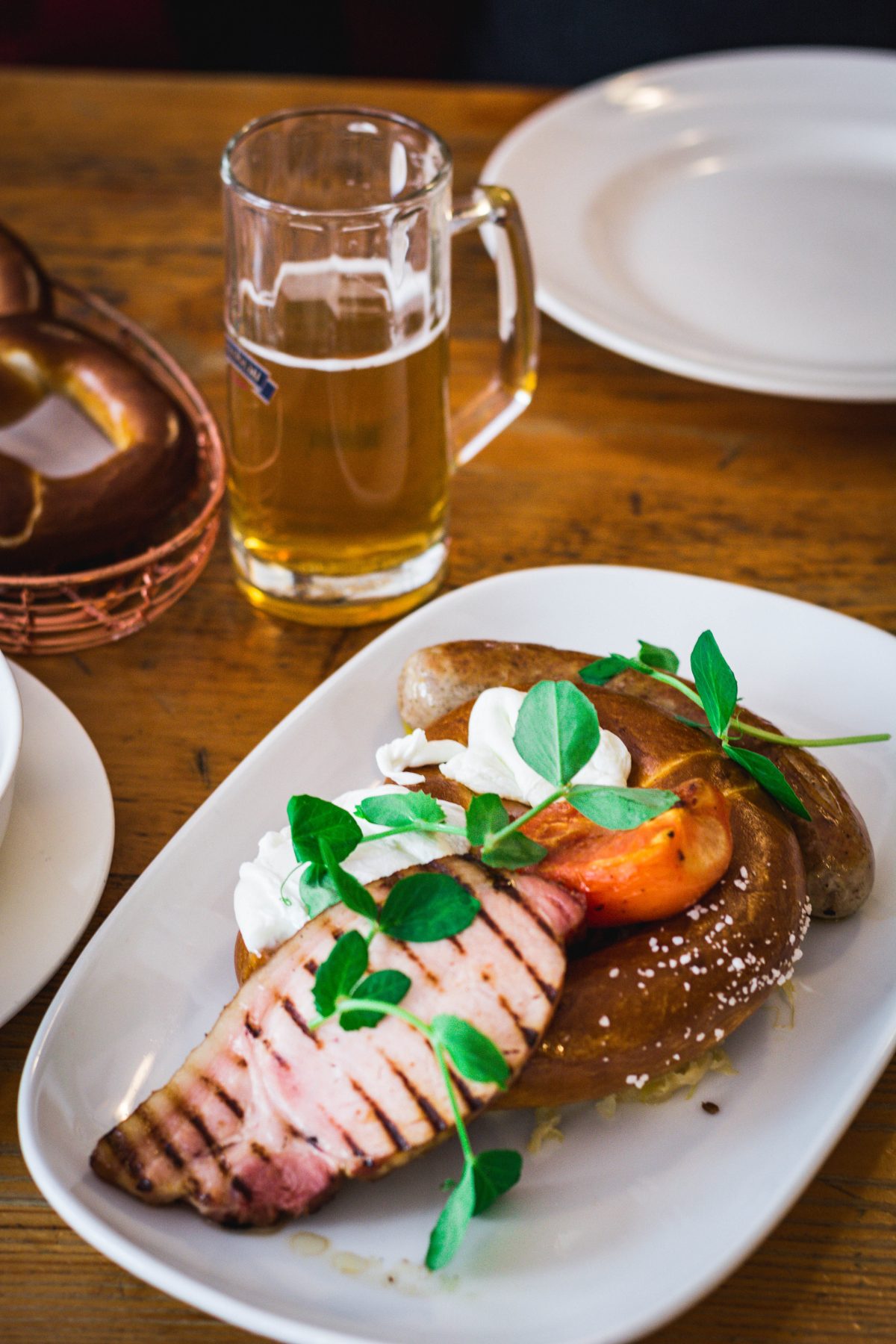 To summarize, the new brunch menu at Hofbräuhaus is exciting for anyone who are taking baby steps into experiencing traditional German food. The old world charm of the space and the super friendly staff only add to the experience. Can't wait to go back, perhaps for some Schnitzel this time.

Hofbräuhaus
18-28 Market Lane
Melbourne
VIC 3000
Phone no: 03 9663 3361
Website: http://www.hofbrauhaus.com.au/

Timings:
Mon – Wed: 12pm to 11pm
Thurs – Sat: 12pm to 12am
Sun: 11am to 11pm

Disclaimer – As mentioned, I was invited to dine as a guest at Hofbräuhaus and to sample their new brunch menu. All the photographs, opinions and musings are entirely mine.