Malgudi Days – a premium specialty South Indian Coffee, roasted and blended in Australia! Paired with Gwaramari (loosely translated as round bread) all the way from Nepal.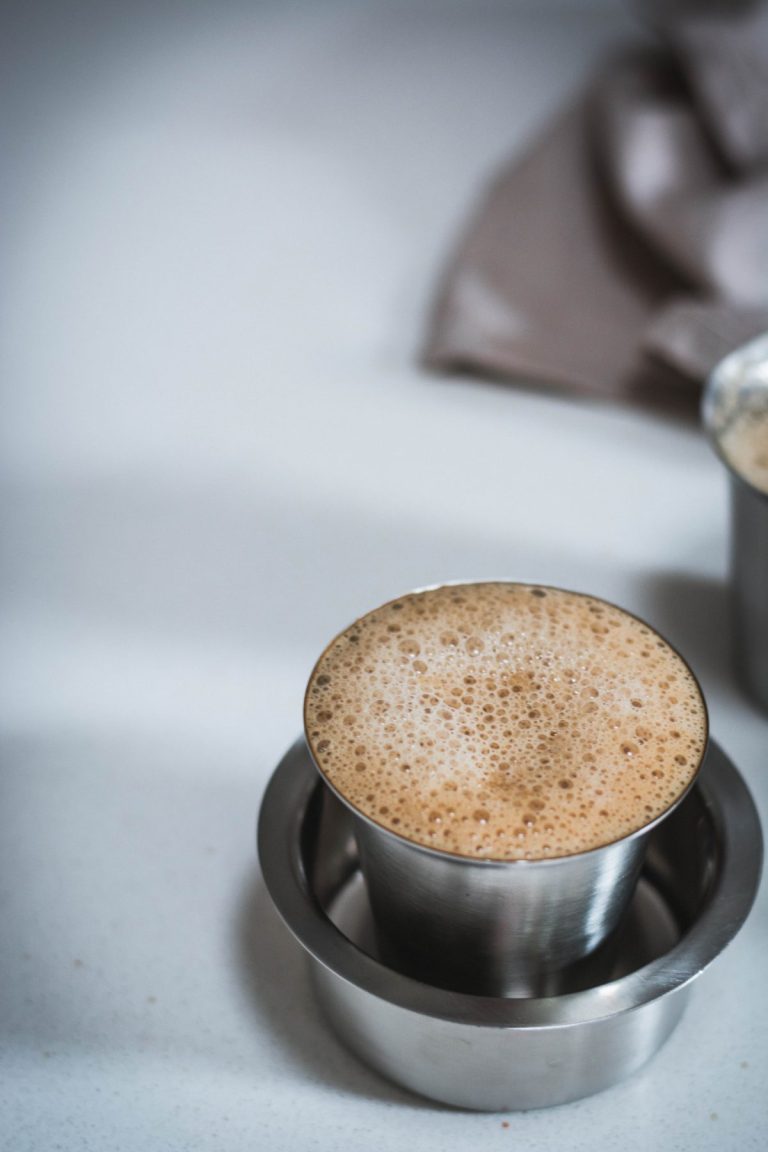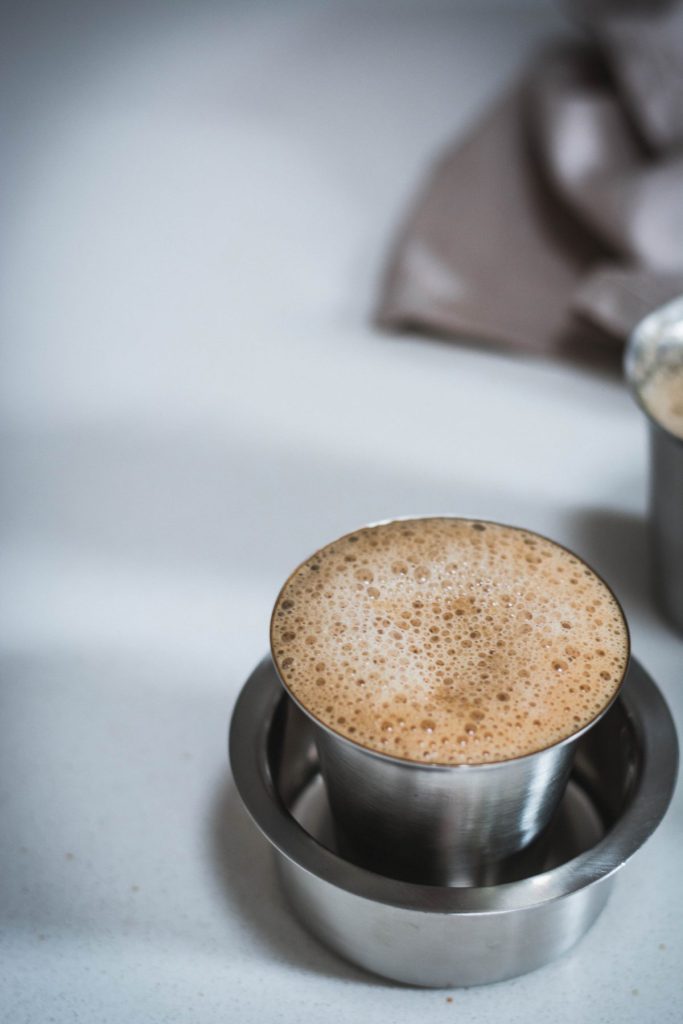 Every morning. That first sip of coffee……
I was introduced to coffee while studying for my Master's degree in Chennai (South India).
Not a fan of caffeinated drinks, I would always choose milk while my friends would order a cuppa from our college café. And then they would rave about it. Not just for the taste but also the fact that it kept the sleep at bay while attending boring University lectures. Now that got me curious, because my humble glass of milk couldn't do that. And that is what led to my first sip of coffee.
'Love at first taste' is how I describe that moment. It was strong, bitter, rich, sweet…..not flavours I generally enjoyed but I was hooked.
Now that I had started to enjoy coffee, I was quickly introduced to filter coffee or filter kaapi as traditionally known. Living in Chennai, it was hard to ignore filter coffee. I would always be fascinated with the aroma that lingers in every restaurant serving South Indian food. And even more fascinated with the way the coffee was served, in stainless steel dabaras.
The filter kaapi took my coffee experience to a whole new level. Countless cups were enjoyed during my student life, and marrying into a Tamilian household, filter kaapi soon became an integral part of my everyday routine.

But filter coffee got forgotten when I moved to Australia. Because who sells filter coffee in Australia? We tried a couple of South Indian restaurants here hoping to have some good filter coffee, but the experience was always disappointing.

And then I discovered Malgudi Days – a premium specialty South Indian Coffee, roasted and blended in Australia!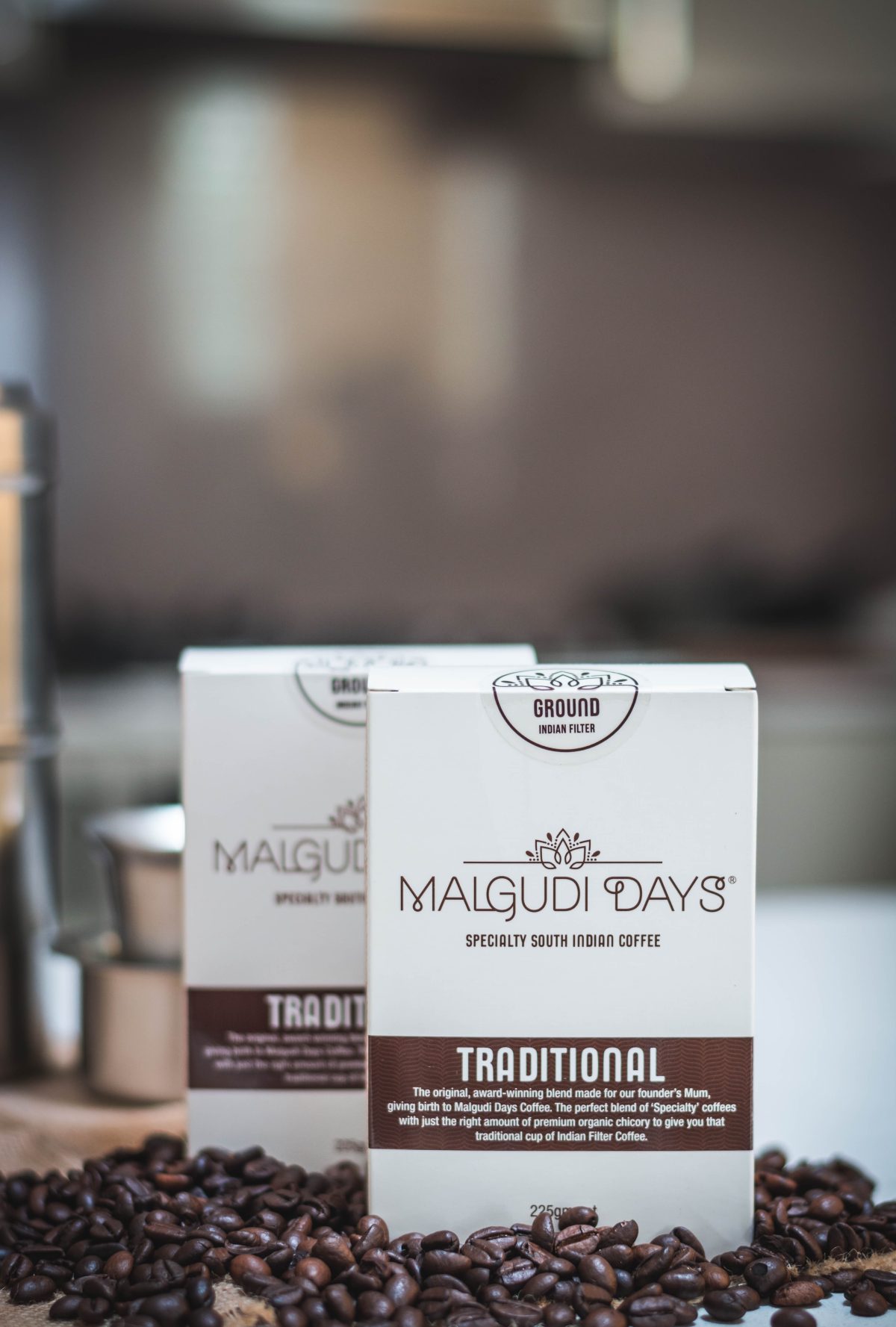 Malgudi Days has the most interesting story on how their signature South Indian traditional filter coffee blend came to life.
A native of South India, but bought up in New Zealand and Australia, Anee was always interested in the world of coffee. Perhaps owing to the fact that his dad's family had owned coffee farms and been in the coffee industry back in India. So after a decade of working as Senior Risk Management Executive in the banking industry, Anee decided to shift gears and set up his own coffee business in 2012 establishing his company, Samson Coffee House.

The story of Malgudi Days began when Anee's mom, disappointed with the quality of filter kaapi options in Australia, asked him to create a traditional blend that's reminiscent of the true flavours of South Indian coffee.
South Indian filter coffee is a unique blend of coffee beans and chicory (introduced to India by the British in late 18th century). So Anee spent months researching, testing and trying out several different combinations before he was able to create a blend that bought an acknowledging smile to his mom's face. While initially it was only a gift to his mom, anyone who tasted this blend encouraged him to go commercial, and thus Malgudi days was born.

Named after his mom's favourite writer and his book, Malgudi Days is all about incorporating Indian culture into the modern day Australian narrative.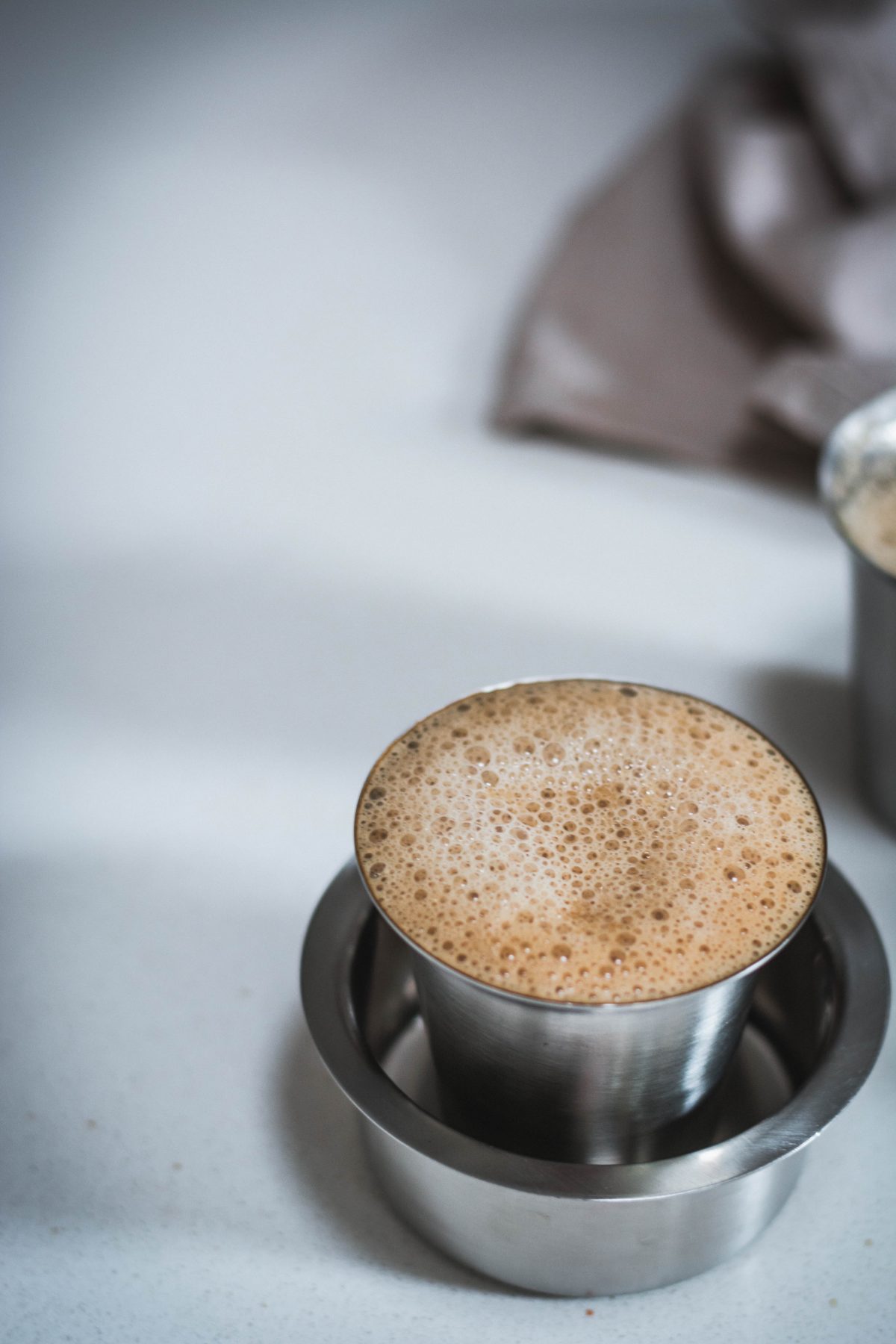 The traditional blend is crafted from Arabica and Robusta beans, grown in the Baba Bundangiri Hills and premium grade organic chicory.
"We pick 'Speciality' grade beans which can be traced back to the farmer, Co-Op, plantation or estates where the coffee has come from. Speciality coffee refers to coffee that is "grown and farmed in optimum conditions, harvested with care, processed meticulously and finally, roasted and brewed with a knowledge and understanding that does justice to everyone involved in this process". Speciality coffee is associated with delicious, well made and ethically sourced coffee. It is often used to refer to coffees that are graded (by qualified taste-testers, or Q Graders) and that "score above 80 points (out of 100)".
Both the whole bean and ground variants are available at Malgudi Days for purchase. Apart from the traditional South Indian filter coffee blend, there are also others like Heritage, Mysuru, Monsoon, Royale to choose from.

The description for each type of coffee, brew methods and other information is provided in detail on the website. So hop over and take a read.
Getting back to the traditional blend, the South Indian filter is the best brewing method; you could also use the stovetop method. Both are outlined in detail here. I used the filter method which is really easy once you get the hang of it. The filter and the traditional stainless steel cups/dabaras are also available for purchase on the website.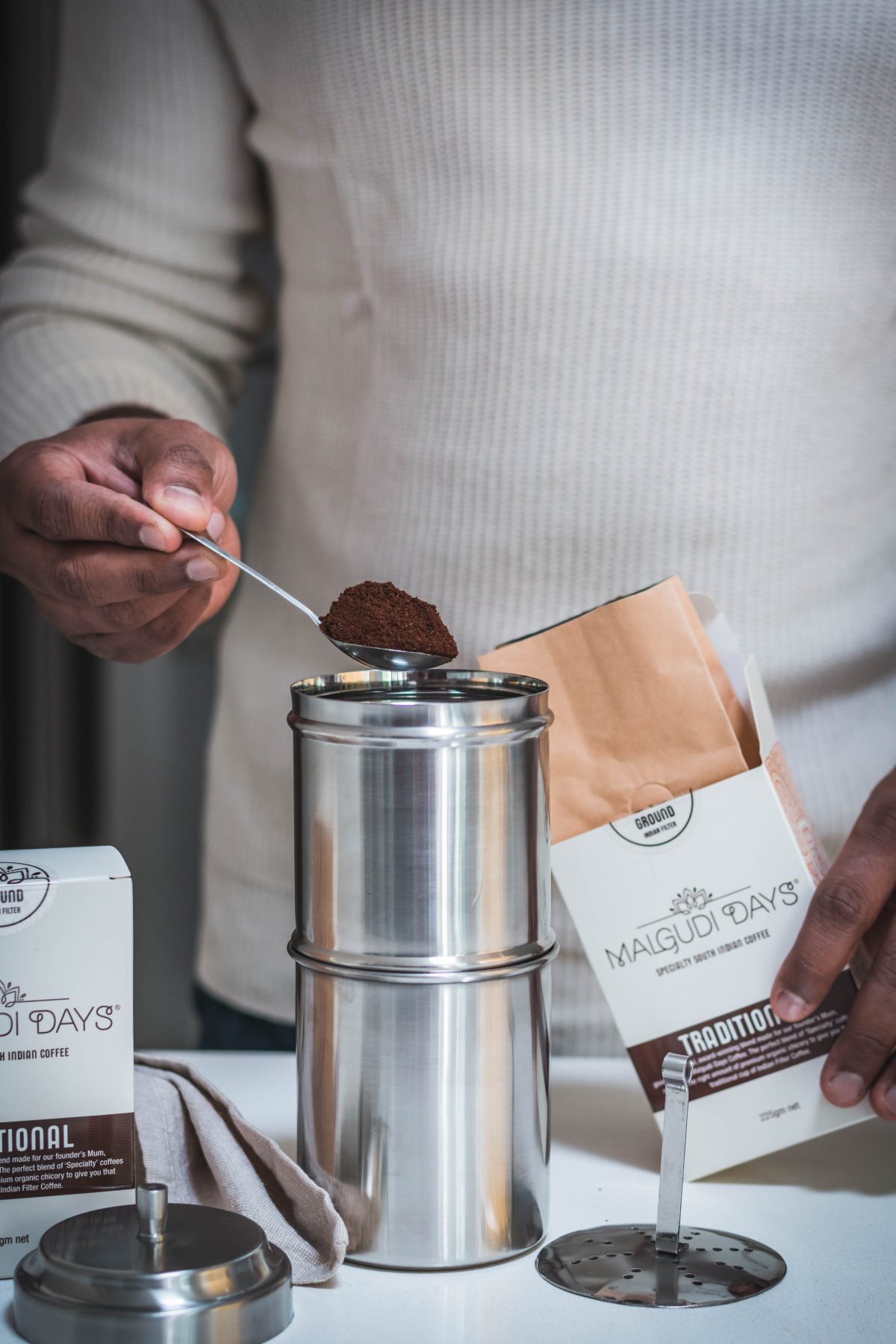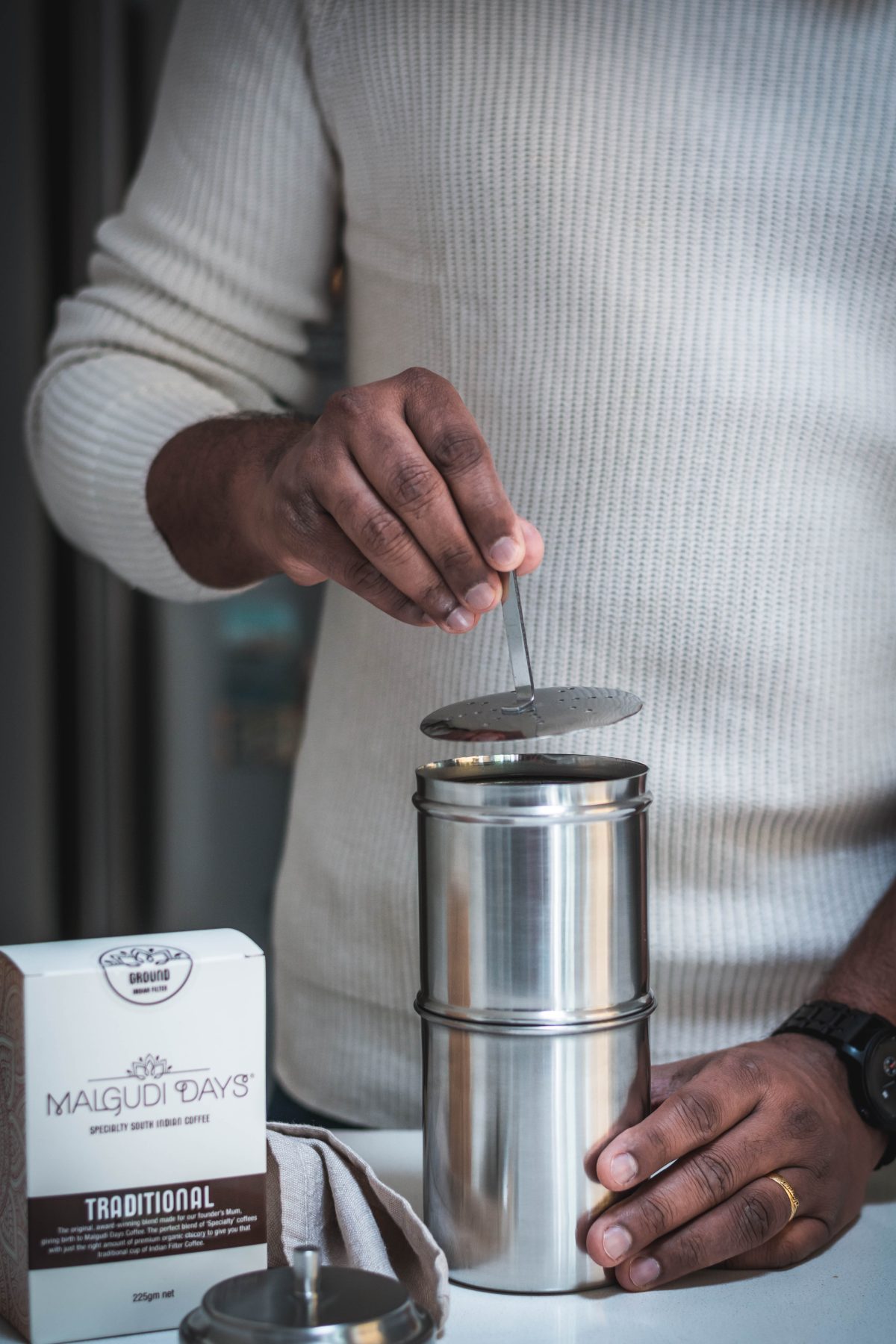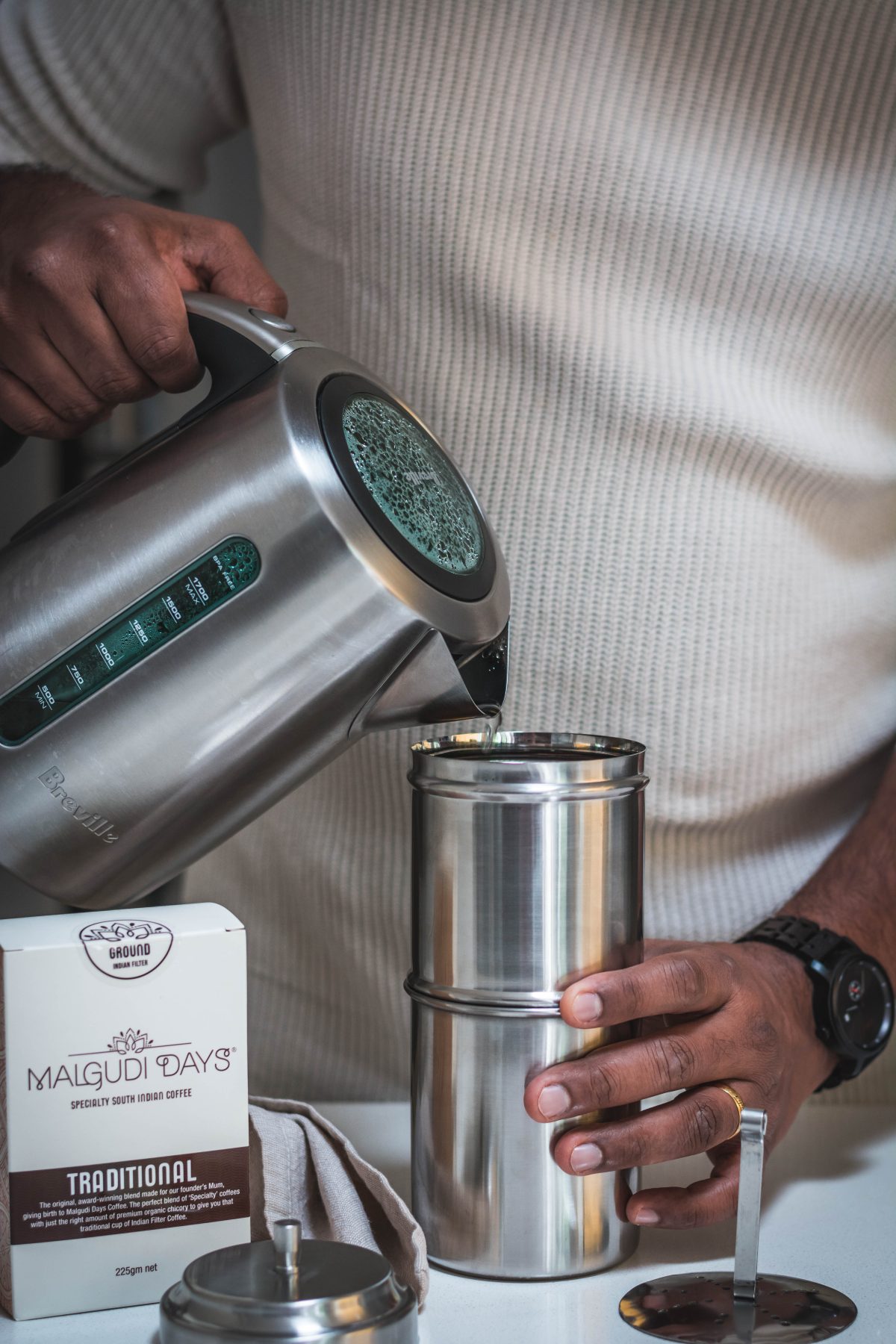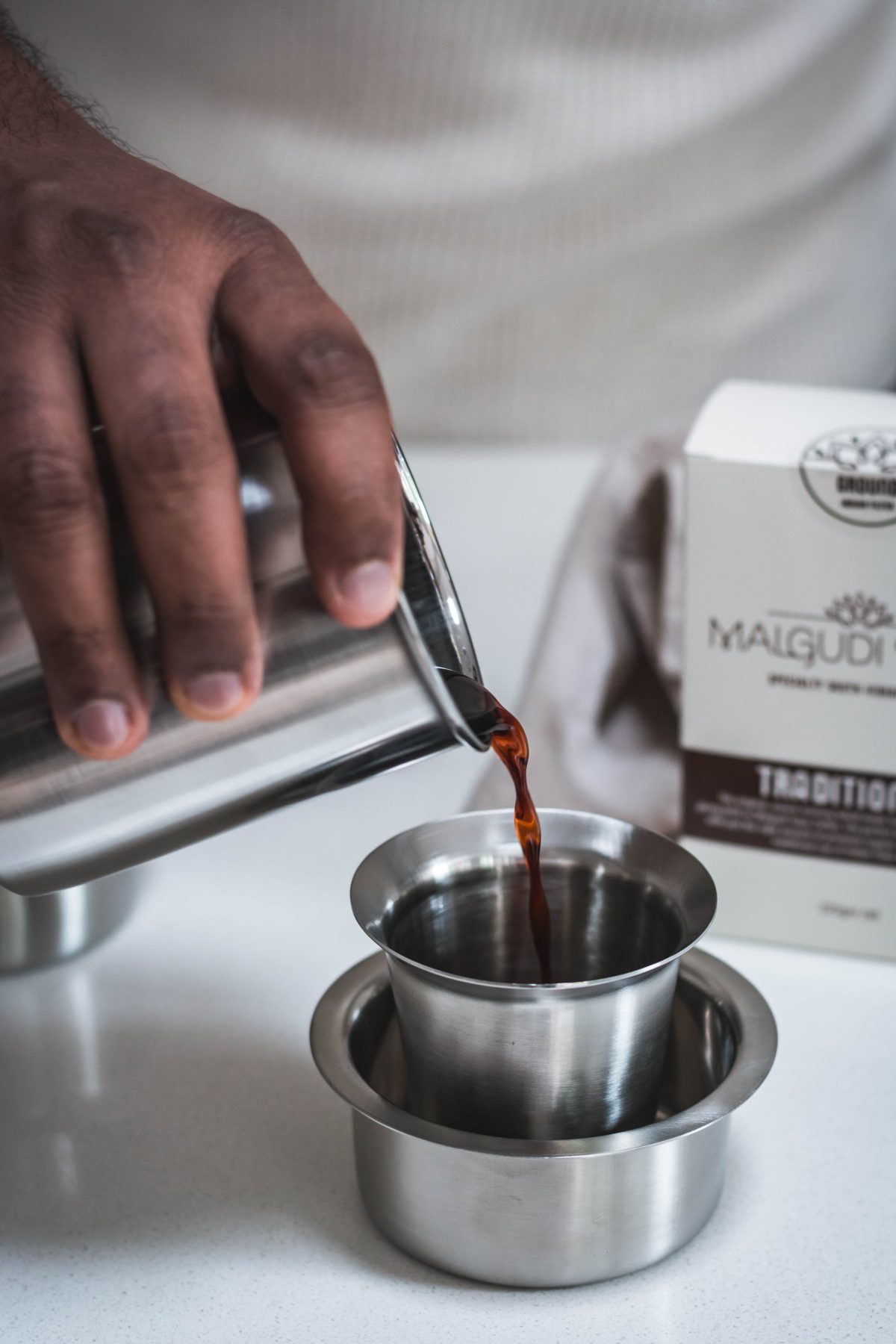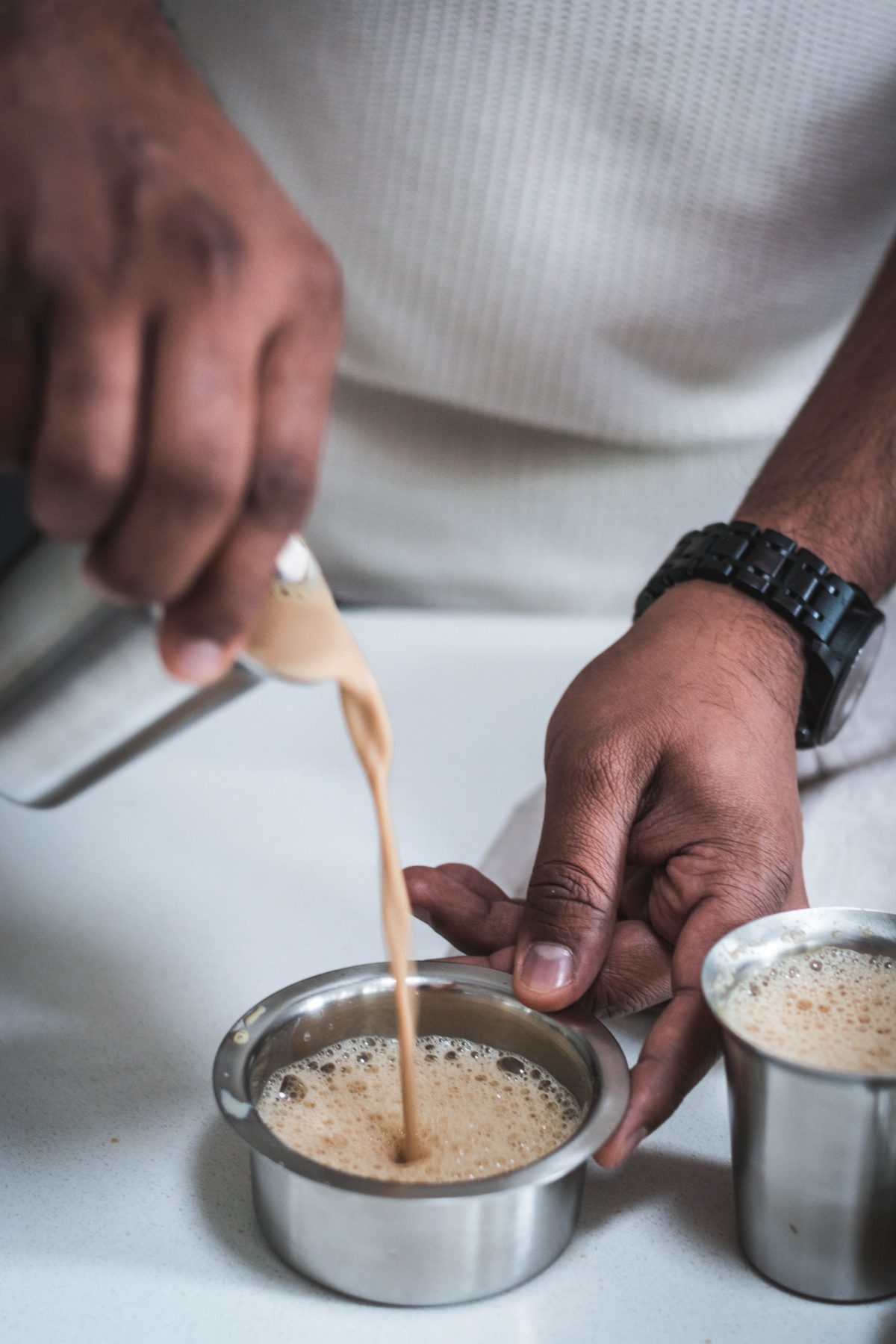 When one thinks of South Indian filter coffee, it's always traditional South Indian food especially breakfast dishes like idli, dosa, upma etc… that come to mind.
But I am travelling a bit further today….to Nepal, to bring to you their much loved breakfast snack – Gwaramari (loosely translated as round bread).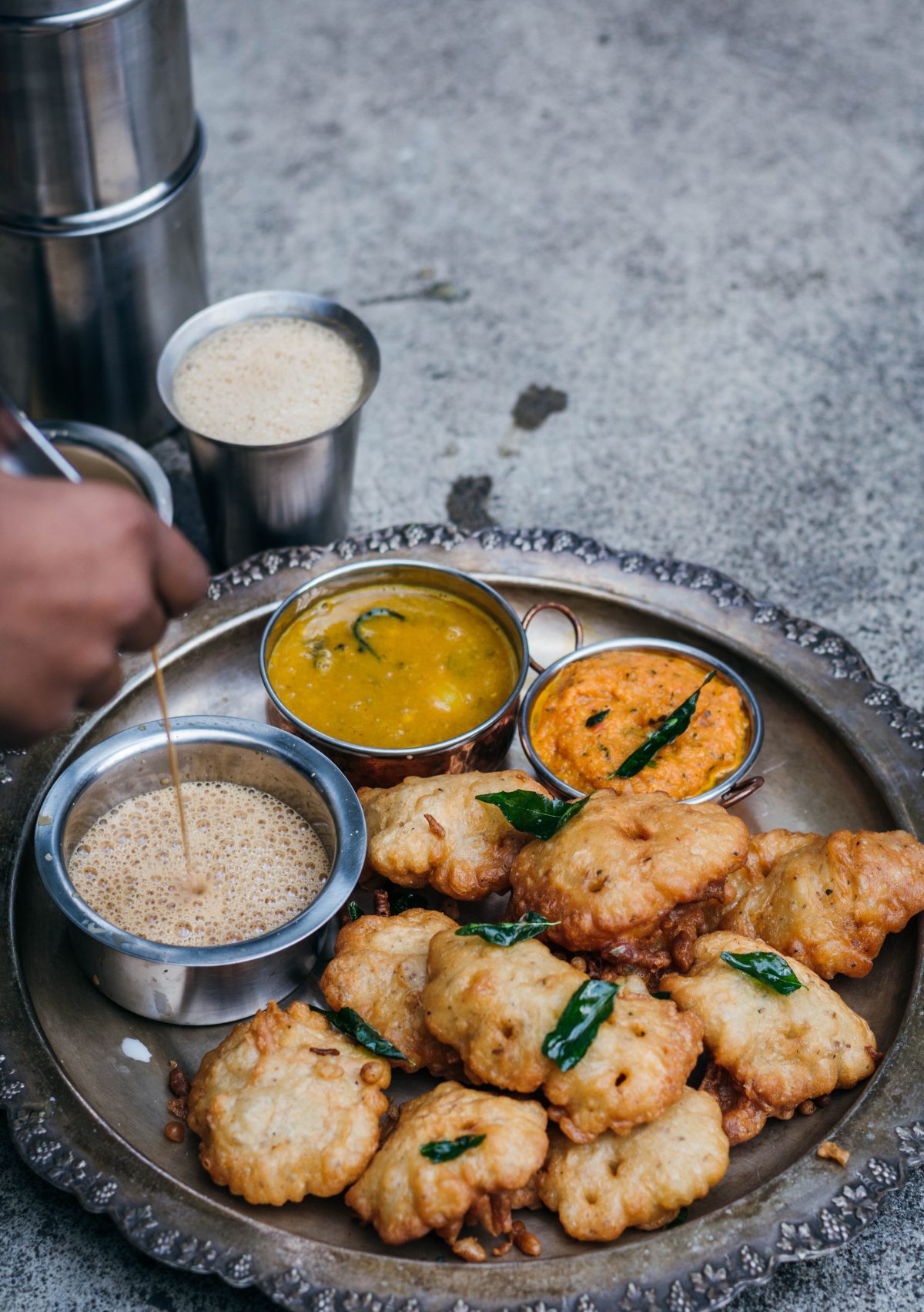 The reason why I wanted to step away from South Indian food is to showcase the fact that filter coffee can pair with dishes from other cuisines too, moving regional to global. And what always surprises me is that every cuisine in the world share similarities if we are willing to look and embrace it.
Gwaramari reminds me of so many different snacks like fritters, vada (South Indian savoury doughnut) etc… The key difference is that this Nepali bread is made from flour as opposed to rice or lentils. And though I have never been to Nepal, I have read that Gwaramari is especially popular during the colder months.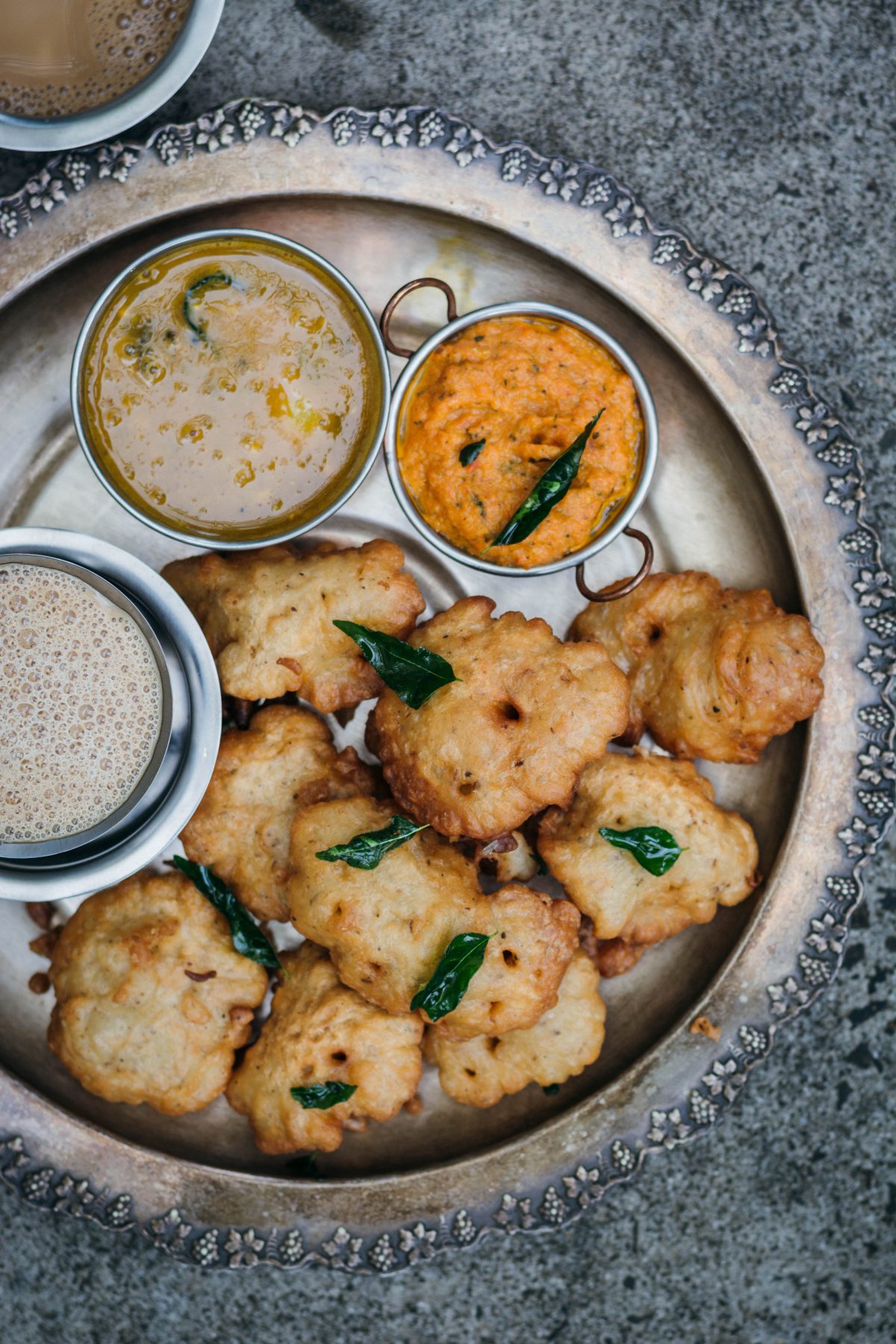 So it only feels apt to make it now….what can be more delicious than a glass of Malgudi days hot filter kaapi and some fried deliciousness on a cold day.
Let's end the rambling and get right on to the recipe;
(Note – Instead of Nepali style chutneys, I served the Gwaramari with sambar (South Indian lentil stew) and tomato onion chutney)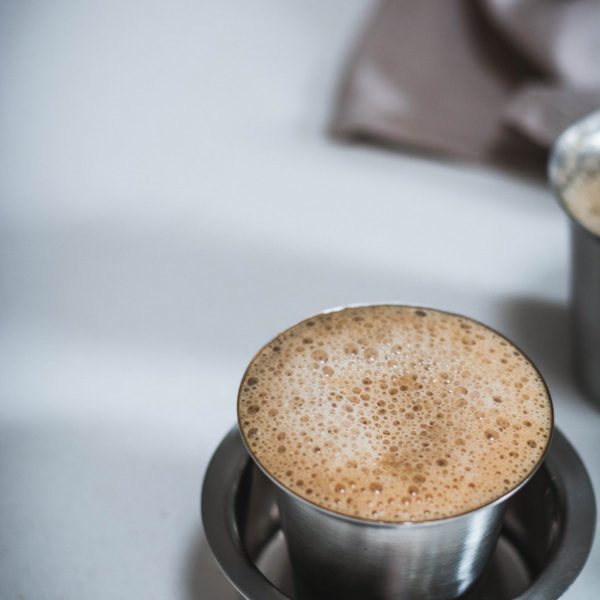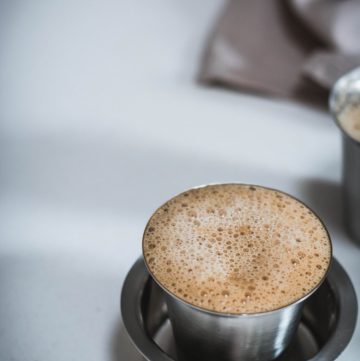 Print Recipe
Gwaramari (Nepali bread)
Ingredients
250

gm plain flour

1

tsp

baking powder

½

tsp

grated ginger

½

tsp

grated garlic

½

tsp

crushed cumin

¼

tsp

coriander powder

½

tsp

black pepper powder

Salt

to season

230

ml

water

Vegetable oil; for deep frying
Instructions
In a bowl, combine all the ingredients except water.

Slowly add the water, stirring continuously, till a thick batter consistency is obtained (almost like a paste). Water must be added slowly to ensure that the right consistency is obtained.

Cover and refrigerate overnight or keep for atleast 2-3 hours.

Remove the flour mixture from the refrigerator and allow to come to room temperature before use.

Heat oil in a deep pan (for deep frying) to 190°C. Take a small ladleful (roughly 1 ½ tbsp) of the flour mixture and place gently into the oil. (Within seconds, the gwaramari will rise to the surface of the oil). Add more and fry till the bread balls are golden brown and crisp.

Repeat with the entire flour mixture.

The bread does not have a uniform appearance and that's part of its rustic appeal. Enjoy warm with chutneys and a hot cup of filter kaapi.
Notes
It's best to let the flour mixture rest overnight. If pressed for time, use after resting for 2-3 hours.
The bread does not have a uniform appearance and that's part of its rustic appeal. Enjoy warm with chutneys and a hot cup of filter kaapi.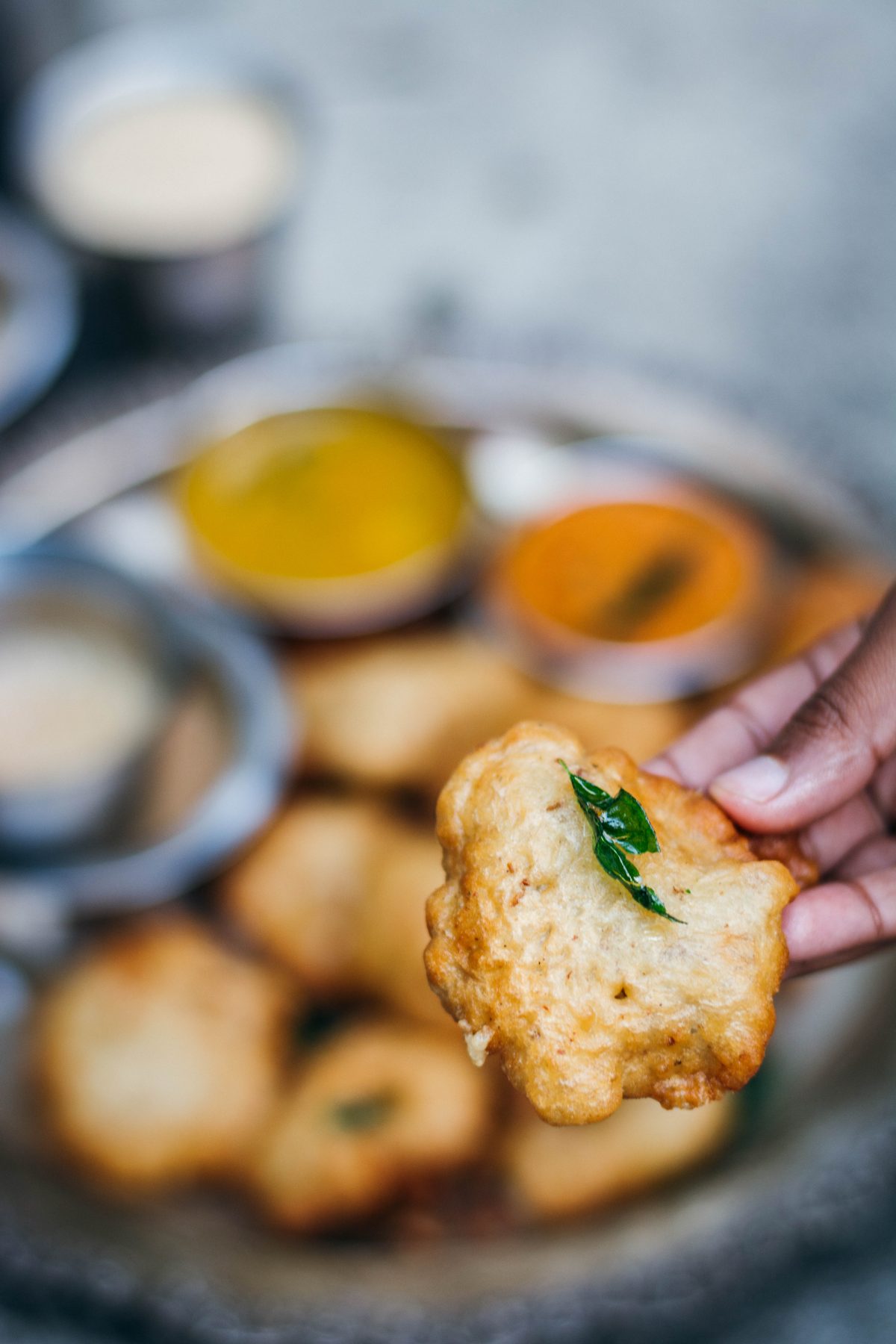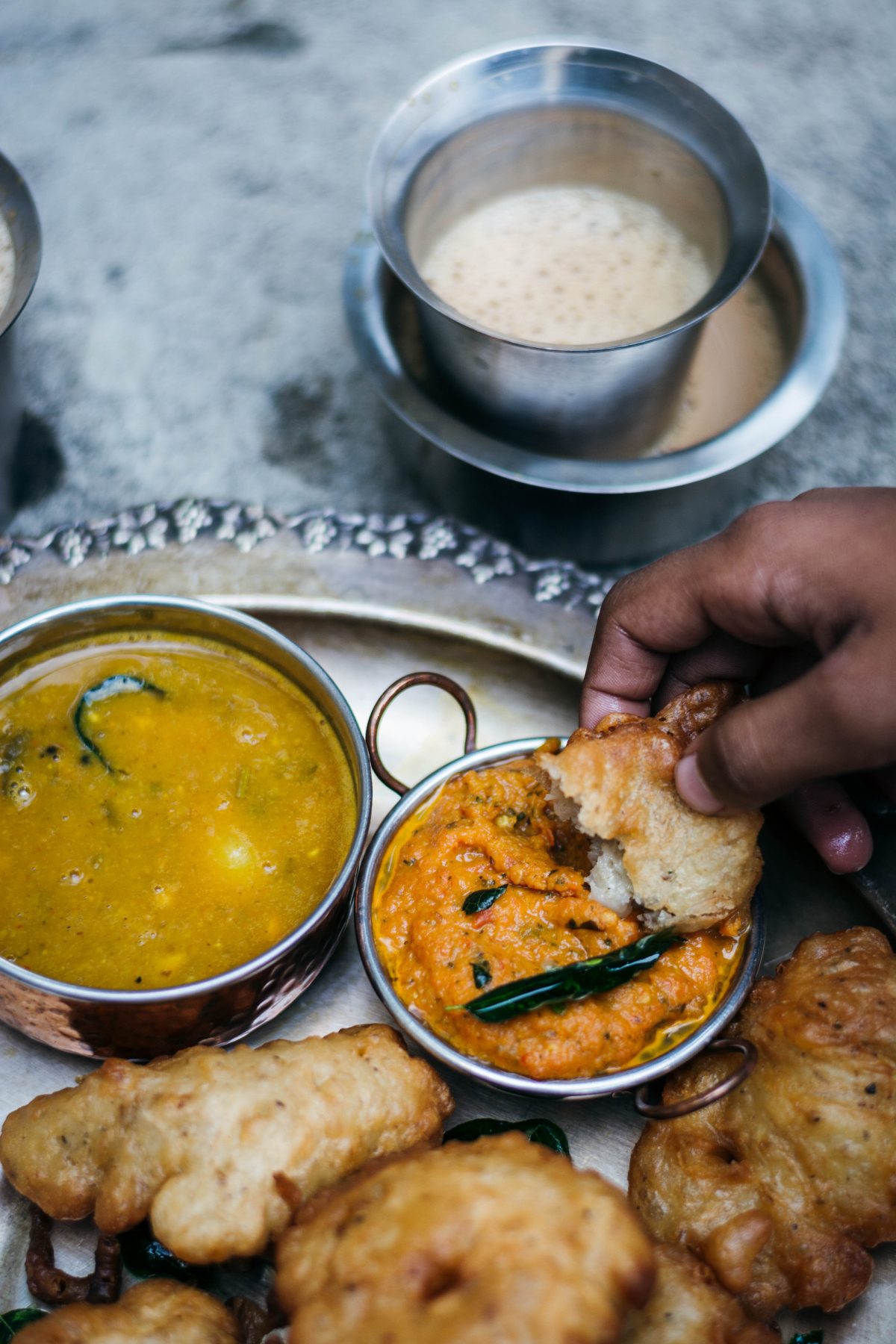 Disclaimer – This is a sponsored post in collaboration with Malgudi Days. All the opinions are unbiased and entirely mine.