There are some restaurants that you must dine at not for the food, but for a slice of its history. And that's why I visited the Moat.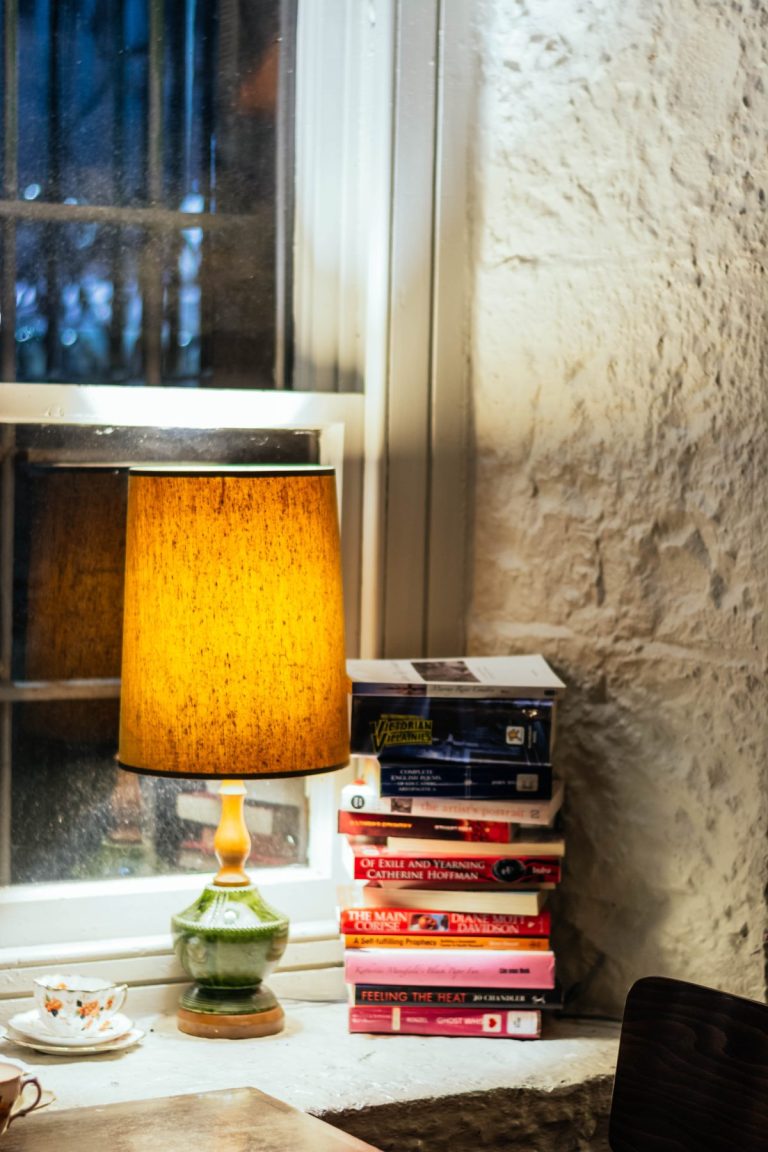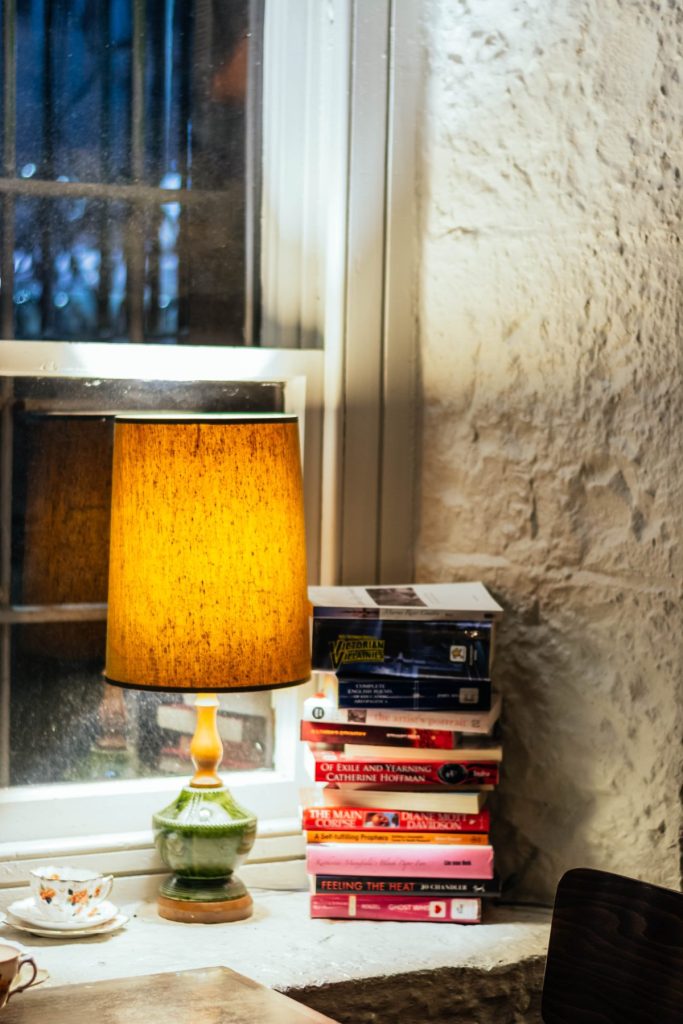 Tucked beneath the iconic State Library (beneath the Wheeler Centre's Little Lonsdale entrance), the Moat is an intimate space to escape from the city's din and bustle. A unique ambience styled by Christo Gillard, it would the perfect place to retreat to with a book in hand.
As you walk down the steps just off the footpath, you are greeted by a sunken terrace garden kind of space with wicker chairs and potted plants. This is a beautiful area to unwind over a book and coffee during summer afternoons or meet up with a friend for a drink or two.
Stepping inside the main dining space is like stepping into a Victorian private library. An intimate cellar-like space with dark wood furnishings, dim lights, rich gold and deep red furnishings. There is a huge lithograph image of a tea moth above the bar area (which I understand is by local artist, Peter Robertson).
There is a communal book shelf which means you are welcome to exchange a book of yours with one of theirs. Wish I had known this earlier…..
I am an avid reader and libraries are my favourite places to visit. Ever since I came to know about the Moat, I have been planning a visit just for the experience especially with Sam and Adi, who are passionate about reading just as much as I am.
From reviews online, I did gather the fact that food at Moat is good, but perhaps not the best considering the options that one has in Melbourne these days. But as I mentioned in the beginning, this was about the experience of the whole space, being a part of its history rather than just a dining exercise.
The menu here is a small one, both food and beverages. The wine list is good featuring many local varieties; there's also a small but interesting cocktail and spirits list. The food is largely inspired by Meditteranean/Spanish style tapas for small bites and modern Australian for mains.
Based on the mains we had ordered, both of us chose a glass of 2014 Pinot Noir, Seville Hill, Yarra Valley, VIC. This is an excellent Pinot, aged well with a rich yet smooth and long finish.
From the small bites menu, we chose two dishes. Spanish anchovies on crostini with aioli and tomato relish – a very traditional Spanish style tapas dish, done well but you must be a fan of anchovies to like this one.
The second dish we chose was the twice cooked, deboned lamb ribs, ranch sauce, pickles served inside cos lettuce. While we liked the overall flavour of this one, the lamb was overcooked and a bit fibrous.
From the mains, we tried out three different dishes. The first was the Chicken and feta meatballs with slaw. Initially we thought that meatballs would be from the smaller bites section, but the portion was large and is enough as a main course if you do not have a big appetite. The meatballs were tender and juicy but not very flavourful.
The second main we tried was the Confit Duck with chard, sweet potato mash and a blood orange spiced jus. Delicious, perfectly cooked duck, tender on the inside but with crispy skin outside. Paired beautifully with all the accompaniments on the plate. This was the best dish for me out of all the dishes that we tried that day.
The third dish was from the daily specials menu – slow cooked beef cheeks with polenta and mulled wine jus. A perfect winter warmer….if you are looking for a rich meaty dish, savoury warm and comforting, then this is a great option.
Finally for dessert, we tried the Moat Eton Mess – Earl grey sago gel, lemon curd, poached pear, warm caramelized figs and Swiss meringue. The dessert was a hit and miss in the sense that some components like the meringue, poached pear, lemon curd was delicious but didn't enjoy the tea infused sago gel and the caramelized figs which was taken a bit far, so tasted slightly on the bitter side.
Overall the food was good but nothing spectacular. Like I mentioned in the beginning, there are so many options when it comes to great food in the city so the Moat is not my preferred destination for that. But having said that, the ambience and feel of the space is great and would be a great catch up spot with friends or for a personal retreat with a book in hand.
The Moat
176 Little Lonsdale St
Melbourne 3000
(Underneath The Wheeler Centre entrance)
Phone: 03 9094 7820
https://www.themoat.com.au/
Timings:
Mon – Fri: 9am until late
Sat: From 5pm until late
Sun: Private functions and special events only