Simple, delicious, crumbly Dates and Cashewnut Cookies. Perfect to stock up your cookie jar for guilt free snacking.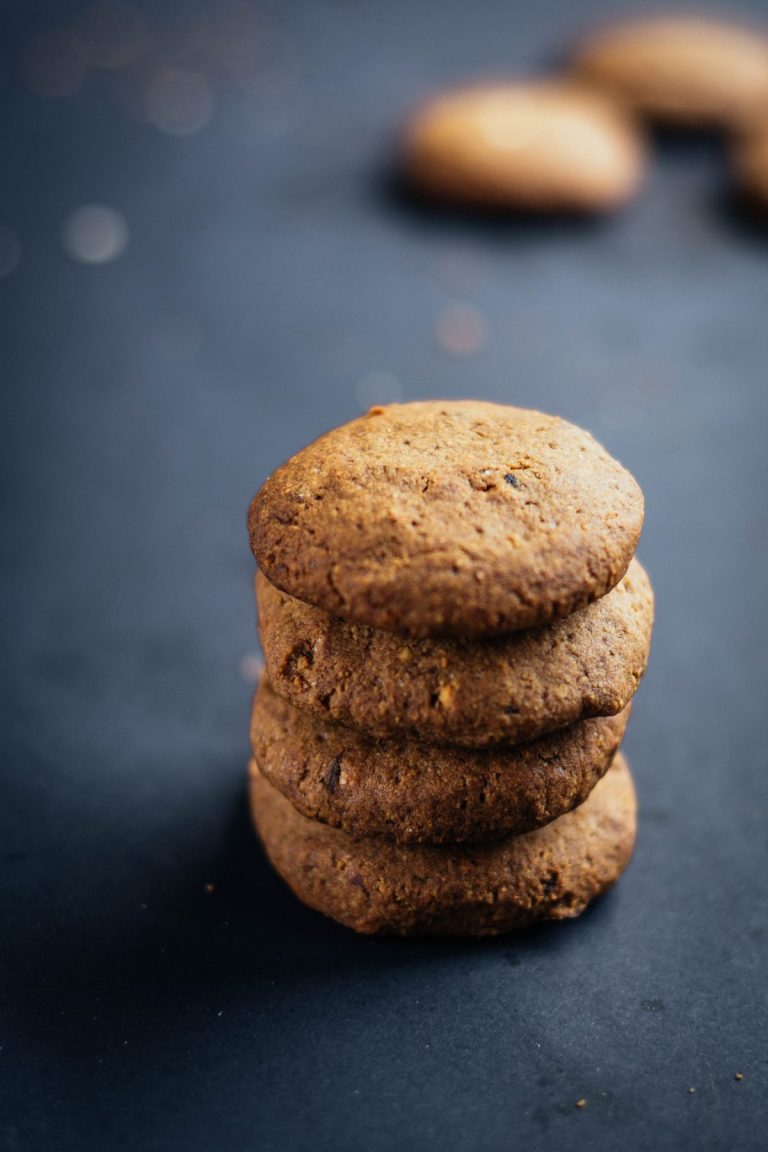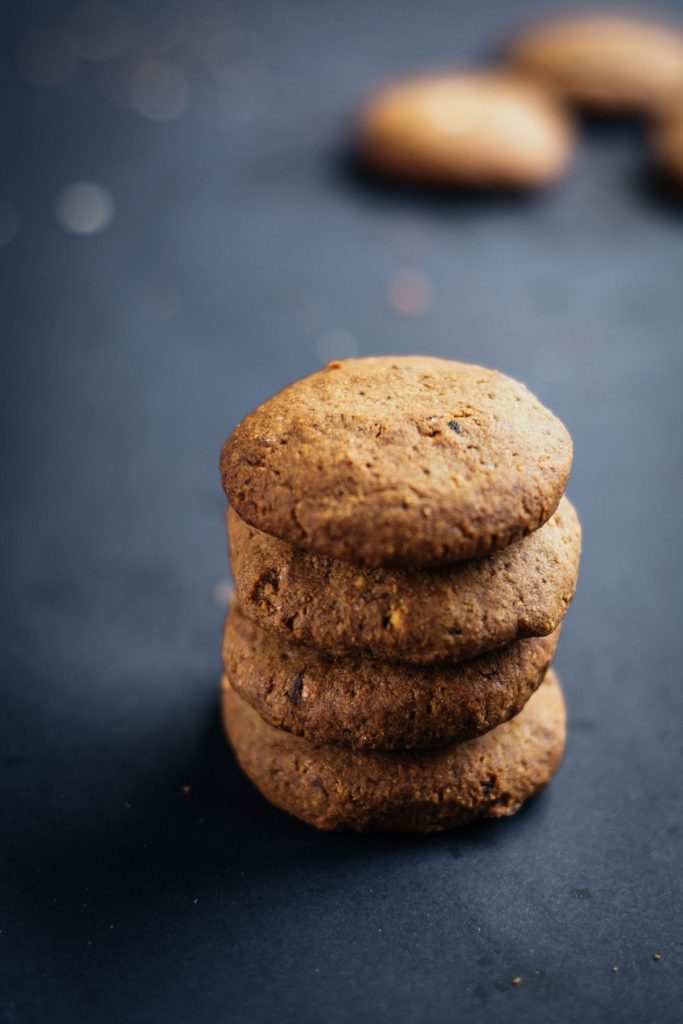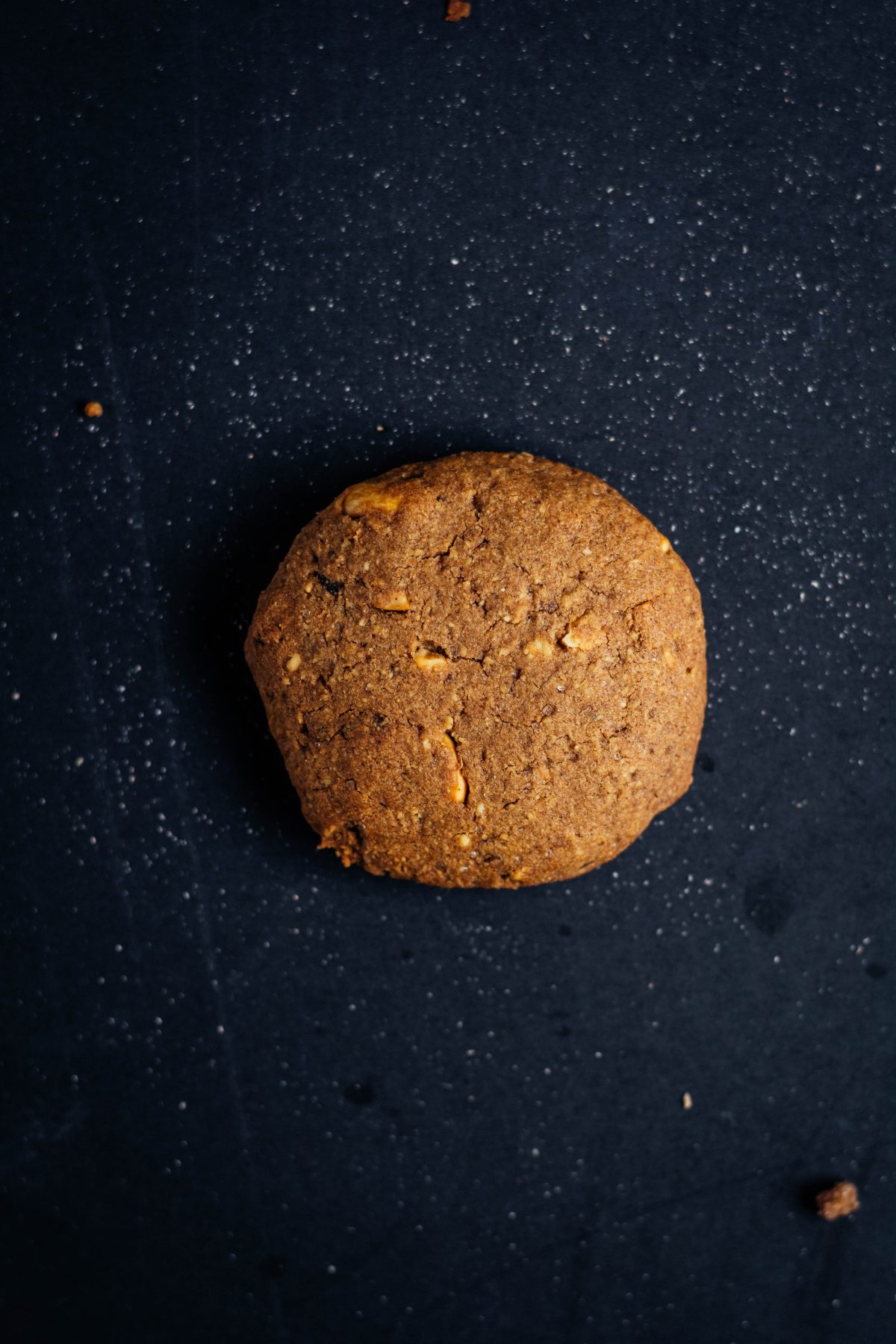 This might be just a cookie for you…..
But for a baking rookie like me, this means much more. My first ever cookie that I have baked and perfected (after burning a few batches!).
Give me a savoury recipe with 20 odd spices in it and I will breeze through it. But give me a baking recipe with just 5-6 ingredients and it's bound to be a disaster. I have no idea why I find baking such a difficult chore.
But I am determined to learn, to push myself out of my comfort zone and these Dates and Cashewnut cookies are proof of that.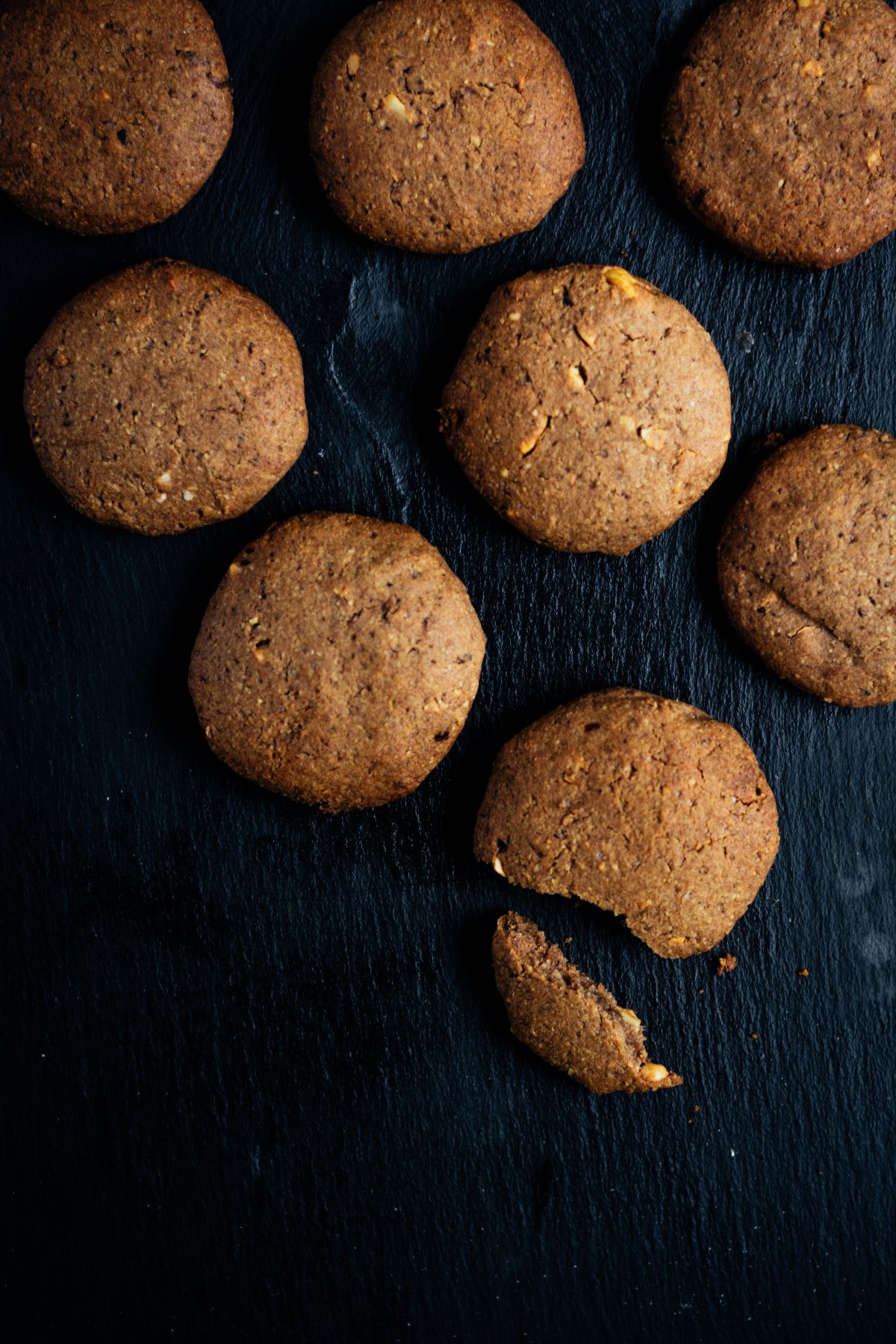 I have literally hundreds of cookie recipes saved on my computer, but when it came to picking one to start with, I decided on these dates and cashewnut cookies. Simply because I really love the flavour of dates and cashews, two ingredients that often make its way into my morning smoothies.
Also, I have used whole wheat flour and almond meal for these cookies which make it a healthier option. Now this is really important because apart from experimenting with new foods, the other big motivator to make homemade cookies is to limit the purchase of biscuits/cookies from the supermarket.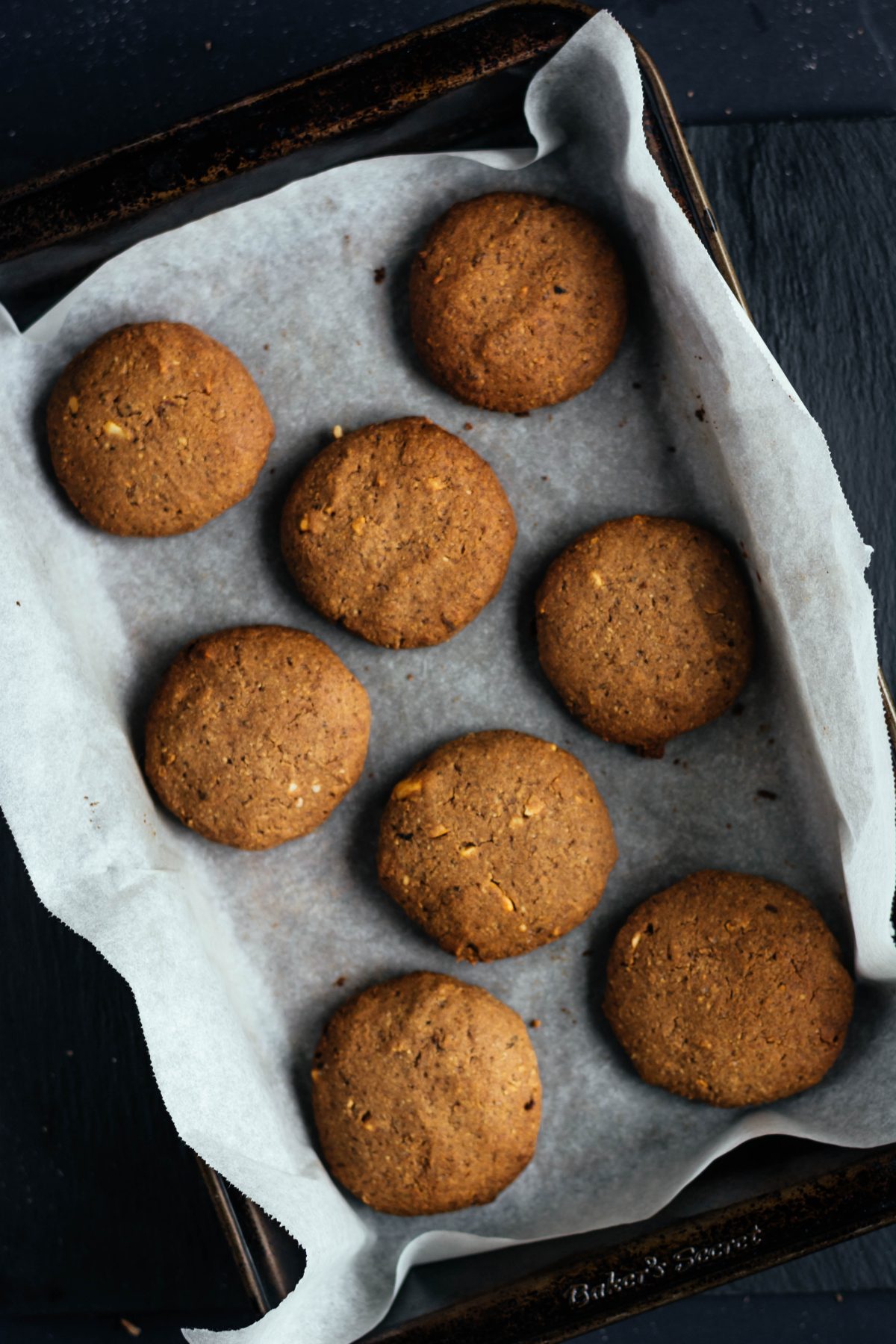 Adi loves to take biscuits or cookies as part of his daily lunch box, and we all know that store bought biscuits are not the healthiest. So learning to make cookies and simple baked goods was also about ensuring that he eats better.
I would like to call this a no-brainer cookie recipe. Easy to understand and make which is really important for beginners like myself.
One of the common mistakes most beginners including myself make is with the oven temperature. I find that a lot of recipes only mention the temperature and not the setting like conventional, fan forced etc…. which makes a difference.
Since the recipe I was adapting from mentioned 180°C, I went ahead and burnt a batch only to realise that the oven temperatures needed to be lower in a fan forced oven. The next batch was kept at 160°C which turned out beautifully. So do adjust temperatures based on the oven you are using. And also advisable would be to check after the first 15 minutes which will give you an idea of how long it might take.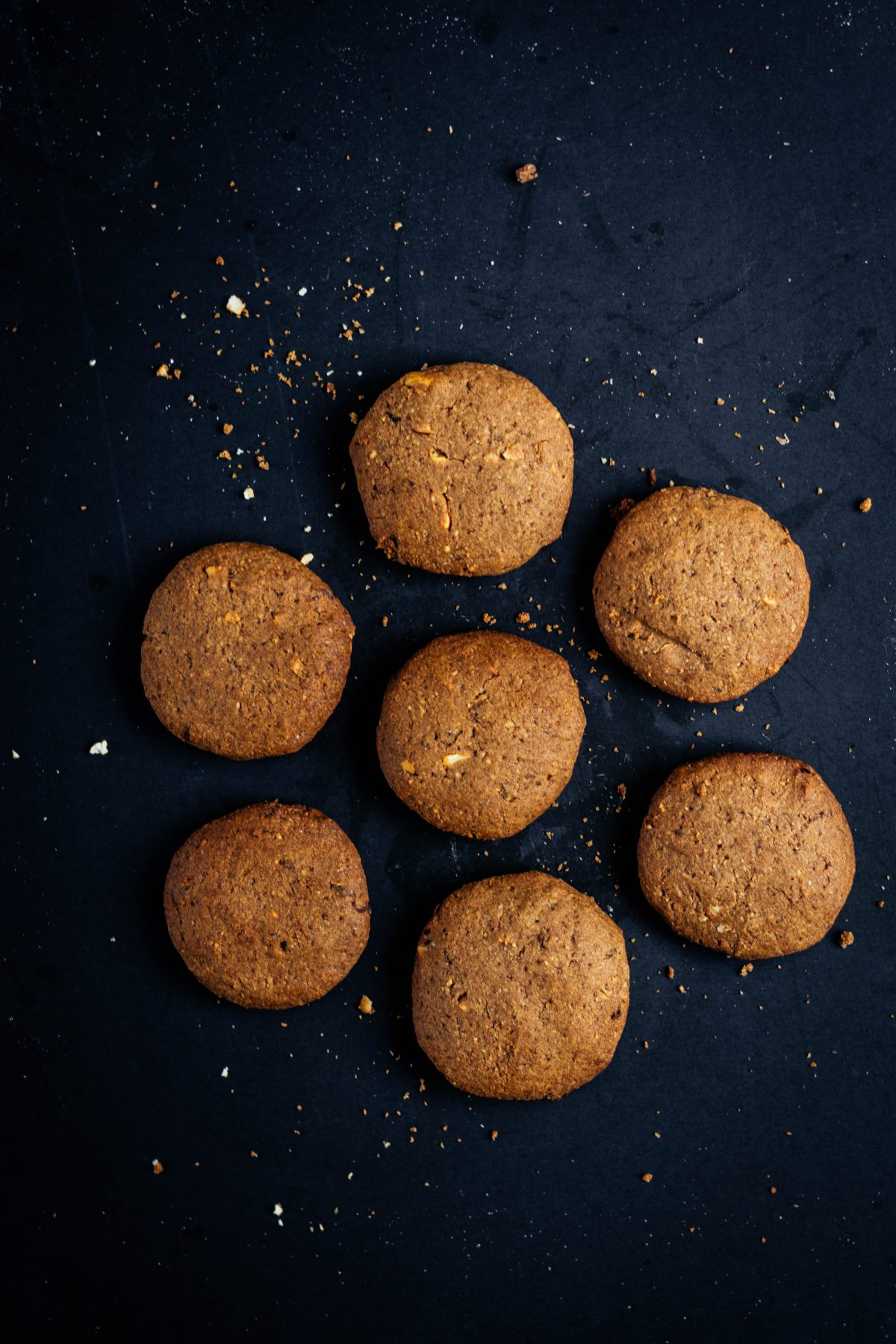 Recipe adapted from Yahoo Lifestyle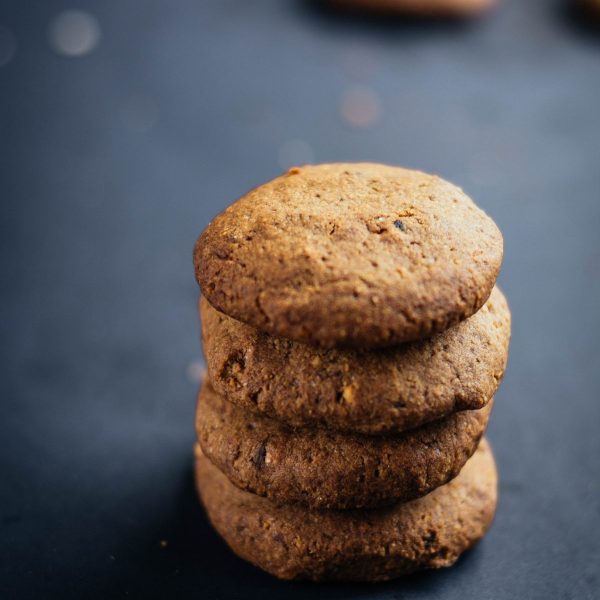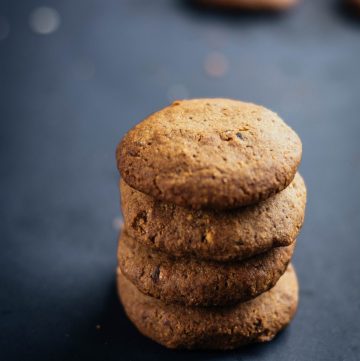 Print Recipe
Dates and Cashewnut Cookies
Ingredients
½

cup

dates

roughly 8-10 depending on size; deseeded and coarsely chopped

3

tbsp

cashewnuts; crushed/chopped and lightly toasted

1

cup

whole wheat flour

1

cup

almond meal

100

gms butter

room temperature

4

tbsp

raw sugar

1

tbsp

cocoa powder
Instructions
In a pan, add the chopped dates and 1 cup water. Bring to boil and then simmer for 10 minutes or till the dates are completely softened and mashed to a puree consistency. Keep aside to cool.

Lightly toast the cashewnuts and keep aside.

In a bowl, add the flour, almond meal and butter. Mix with your fingertips till it resembles bread crumbs like texture.

Add the cashewnuts, date puree, cocoa powder and sugar; knead into a semi soft dough.

Cover and refrigerate for 15 minutes.

Preheat the oven to 160°C (fan forced; 180°C if conventional).

Form small balls from the dough and lightly flatten on top to resemble circular discs.

Place in a tray lined with baking paper and bake till the cookies are crisp (takes about 20-25 minutes).

Cool completely and store in an airtight container.