Crispy and delicious Beef Croquettes made with mildly spiced beef mince, aromatics and spices….an excellent appetizer for your next party.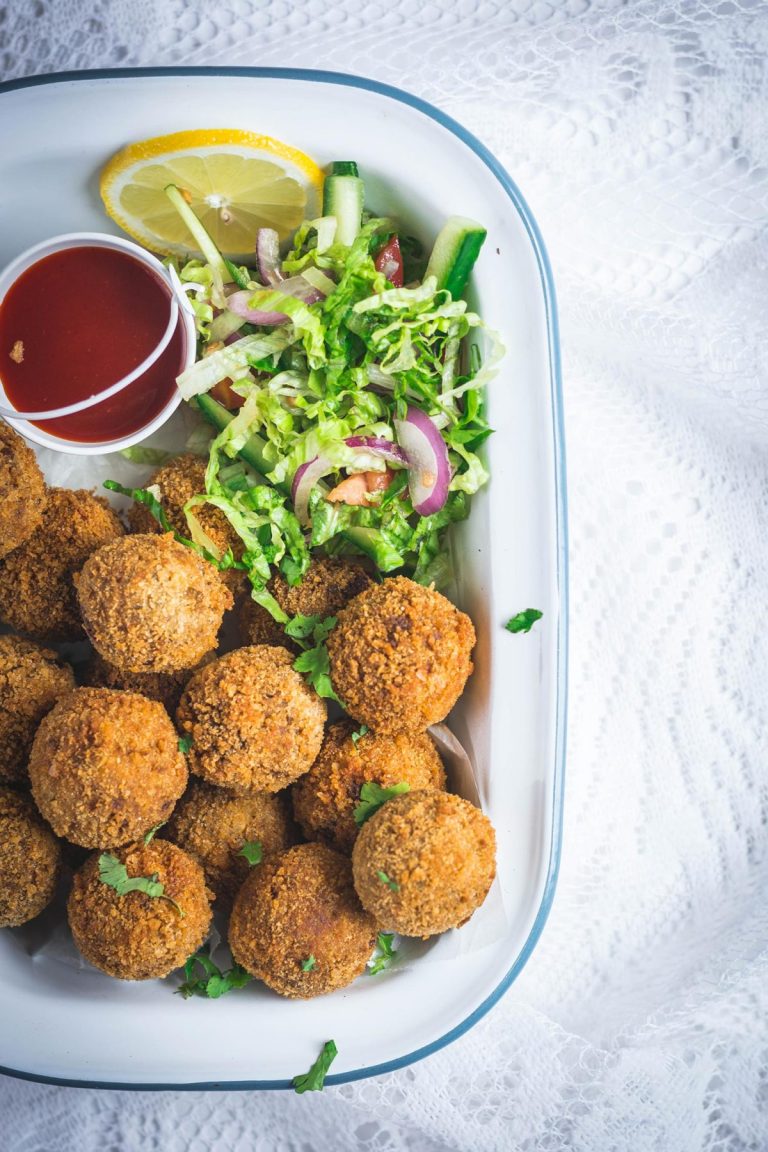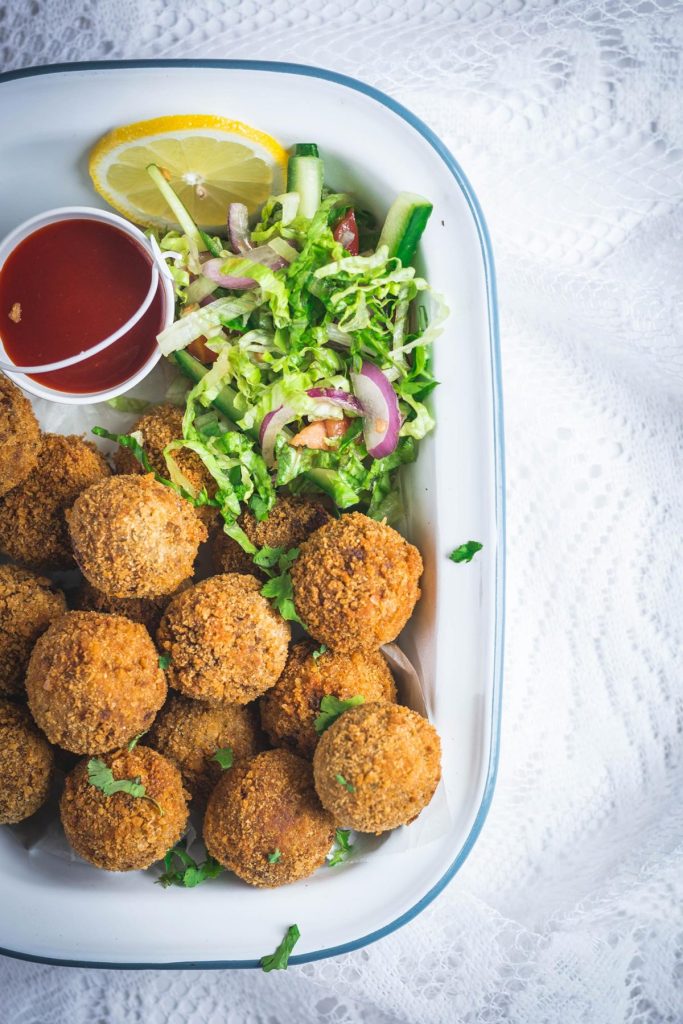 Croquettes are often the first choice when I think of a special Friday evening snack or as an appetizer when entertaining. A basic technique that can be transformed into a zillion different ideas and combinations, that's how I look at croquettes.
Apart from these Spicy Tuna Croquettes, another favourite of ours are these Spiced Beef Croquettes.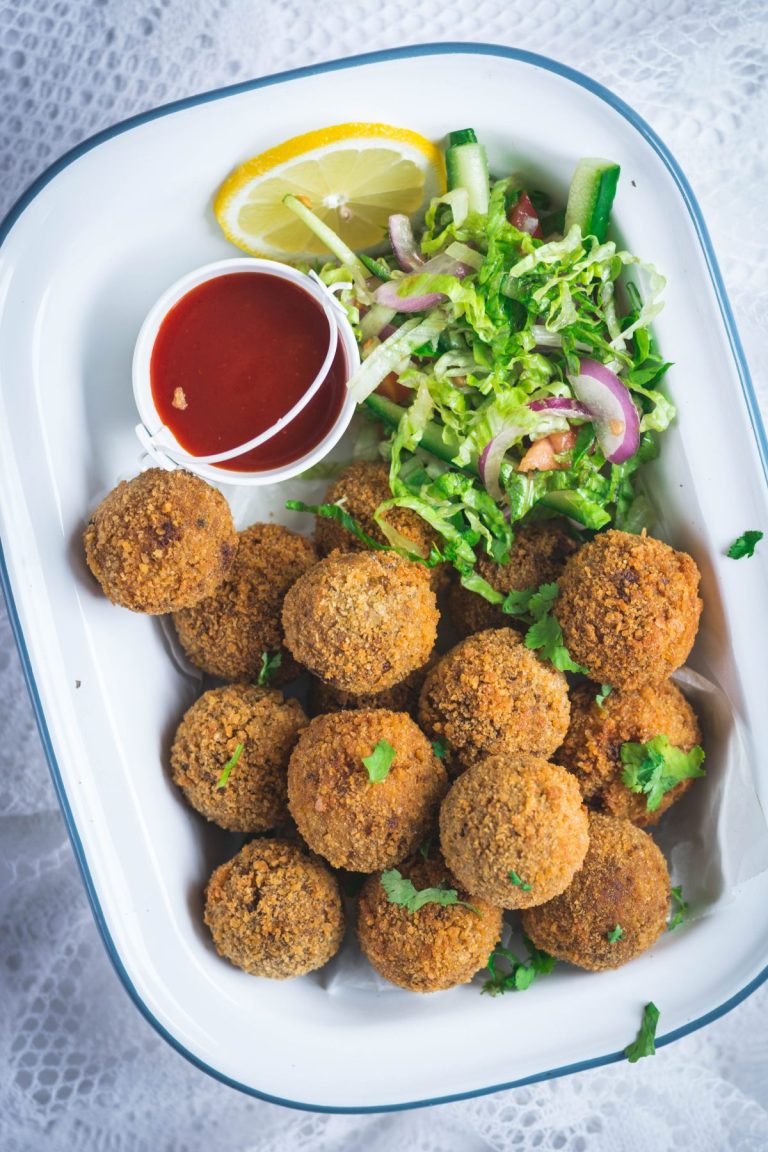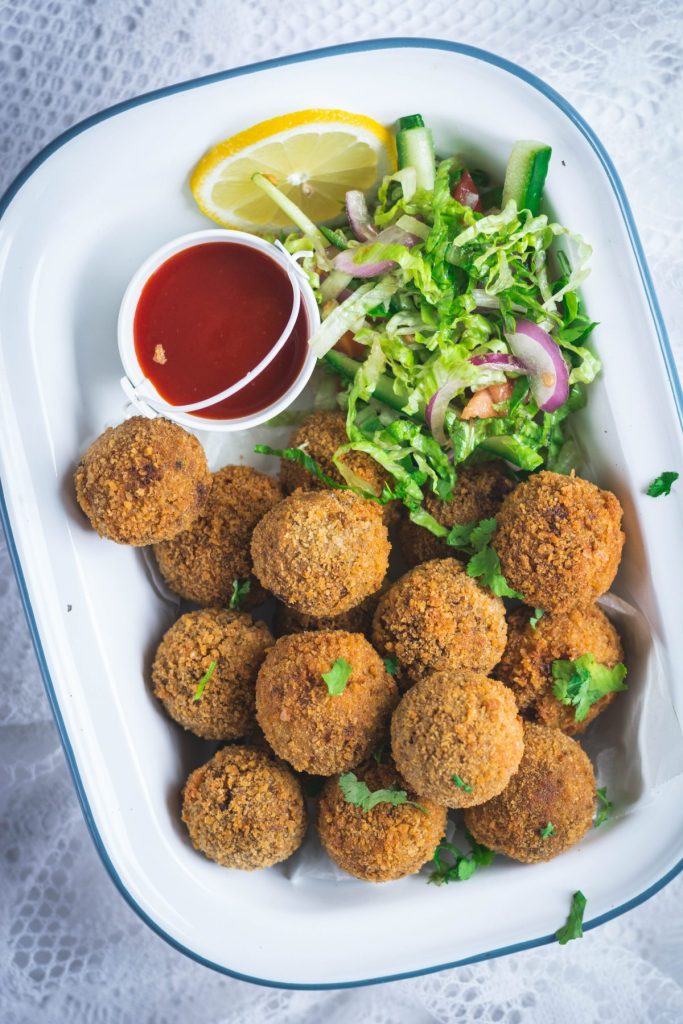 As I mentioned, the basic idea of a croquette is the same and once you have made a few, you can come up with any flavour combination that you enjoy. Don't get put off by the word 'spicy', it's nothing fiery to burn your tastebuds. It's only to indicate that there are a few spices used while preparing the mix for these beef croquettes to really bring out the flavour of the meat.
The quality of the beef mince used must be really good because it does affect the final taste and texture. Cheaper mince tend to have cartilaginous bits which are not very desirable in a croquette. If you do not eat beef, substitute with others like lamb, chicken etc…. Also use Panko breadcrumbs instead of regular breadcrumbs to get a super crunchy exterior.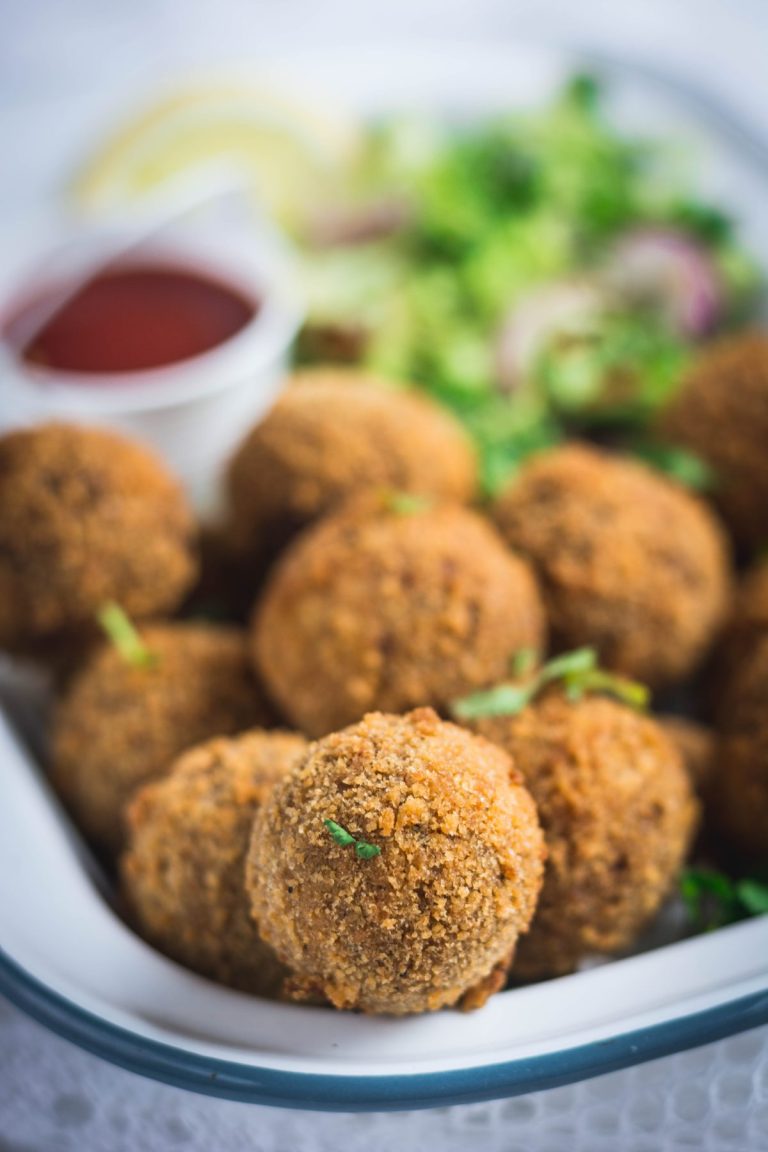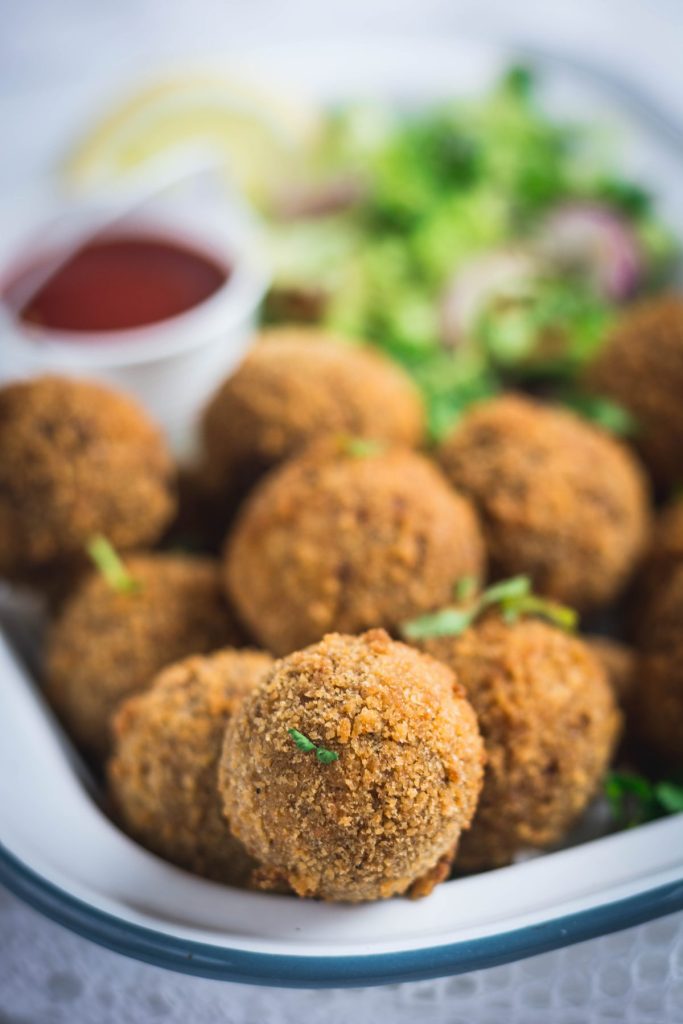 Caramelizing the onions with the aromatics and spices is a key way to add more flavour. And the same goes for browning the mince. If you added the onion mix to raw mince, then the flavour of these croquettes will be quite different. I have also added boiled potatoes to the mix which not only makes it more delicious but also acts as a binding agent.
You can serve these beef croquettes with any kind of dip/sauce but our favourite is the Hot n' Sweet tomato chilli sauce from the Maggi brand. There are a few Indian stories that stock it, though we have tried out several other tomato chilli sauces, the flavour of this one is really unique especially if you enjoy a good hot chilli sauce. Adi refers to it as…'spicy but delicious'.
So enough of chit chat, let's get on to the recipe for these Spiced Beef Croquettes – little bites of delicousness!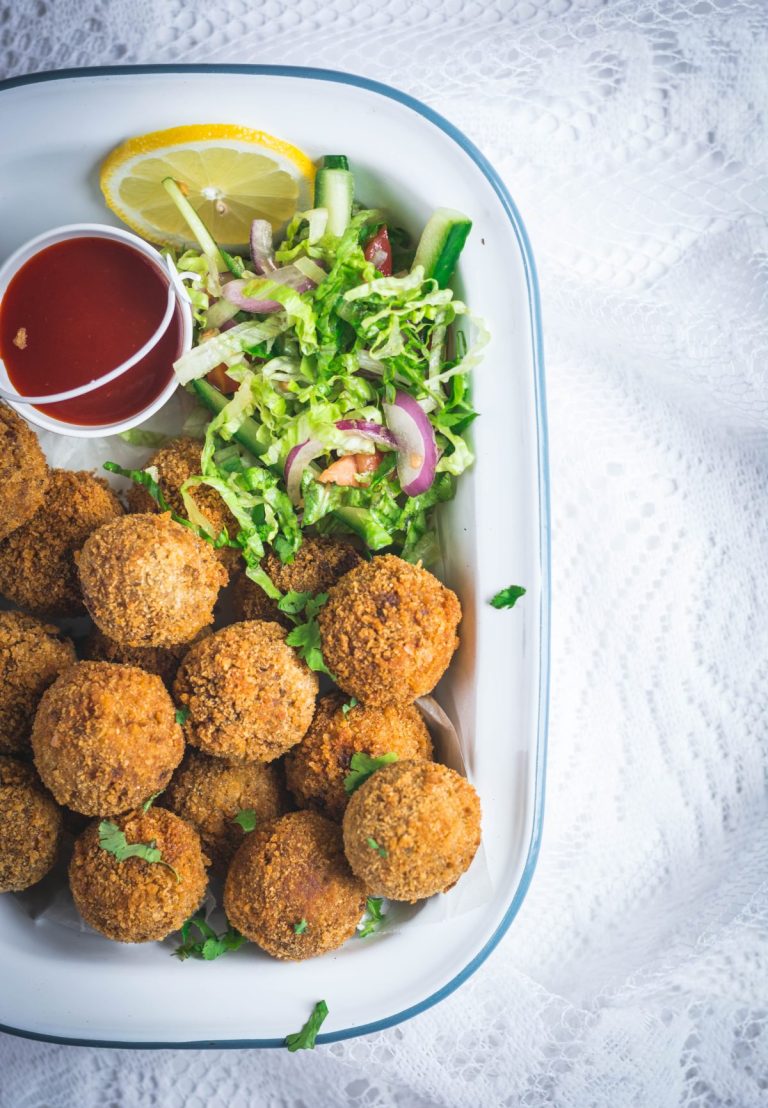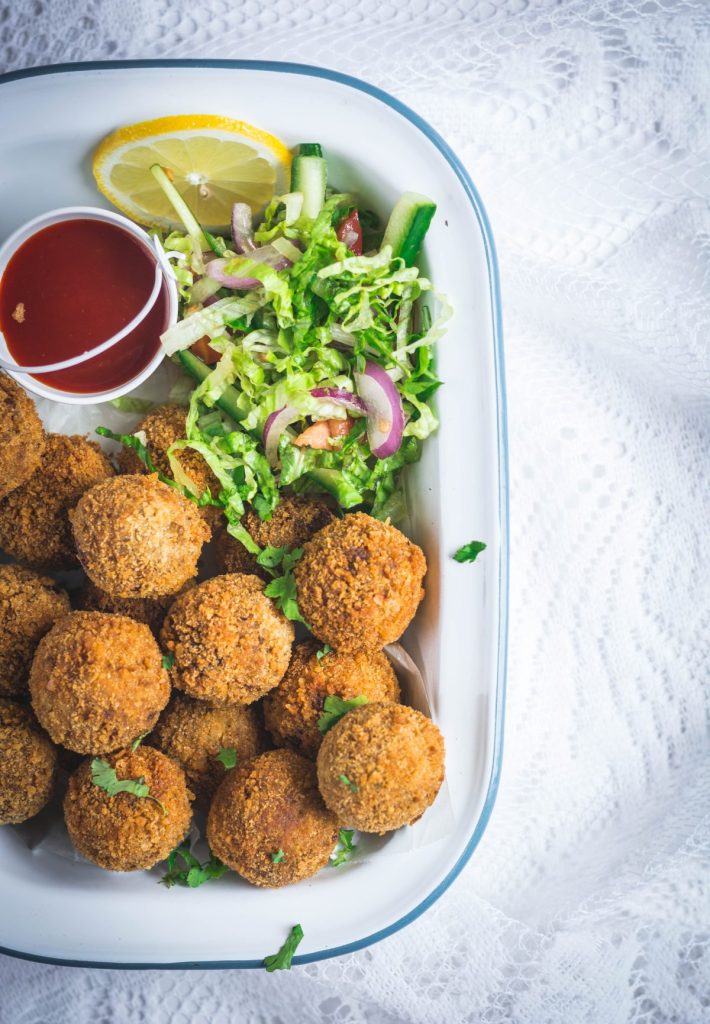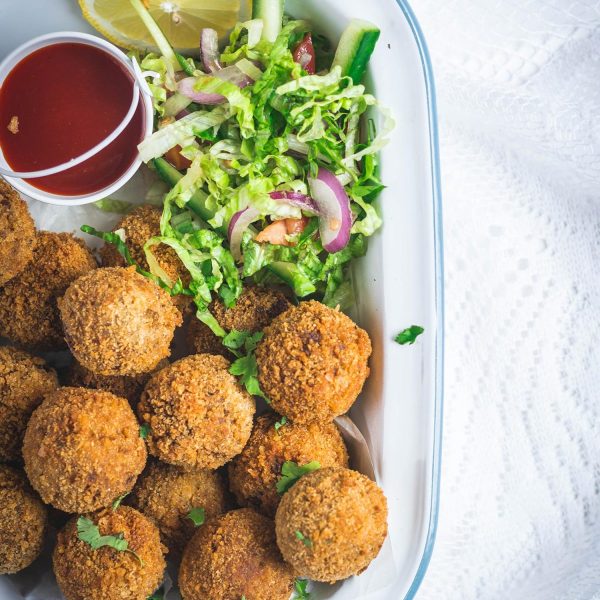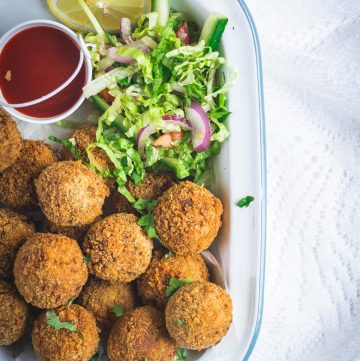 Print Recipe
Spiced Beef Croquettes
Ingredients
800

gms beef mince

400

gms potato; peeled and boiled

1

large onion; finely chopped

2

garlic cloves; grated

1

inch

ginger; grated

¼

tsp

turmeric powder

½

tsp

chilli powder

½

tsp

coriander powder

½

tsp

garam masala

½

tsp

black pepper powder

Salt

to season

3

eggs; beaten well

Panko breadcrumbs

Vegetable oil; for deep frying
Instructions
Boil the potatoes in salted water; drain well, mash and keep aside. (ensure that the potatoes are mashed after the water has drained well).

In a large pan, heat 1-2 tbsp oil and brown the mince in batches and transfer to a large mixing bowl. (Make sure the mince is browned on high heat to minimize the amount of water released and cook the mince till dry).

In the same pan, heat 1-2 tbsp oil and add the chopped onions, ginger and garlic. Sauté till the onions are soft and translucent; next add all the spice powders and mix well. Remove from heat, cool lightly and add to the mince.

Also add the mashed potatoes to the mince mix. Season with salt and mix well to combine.

In a bowl, beat the eggs with a pinch of salt and pepper; keep aside

Place the Panko crumbs in another bowl and season with a pinch of salt and pepper.

Shape the mince mixture into small bite-sized balls (you can make any shape you wish),

Dip each ball first in the beaten egg and then roll in the Panko crumbs to coat well. Repeat for each ball till done. (Tip: use your left hand to dip the ball in the egg, and use your right hand to coat in the crumbs; this way you will not transfer excess egg into the crumbs and make it go soggy).

Heat enough vegetable oil in a large wok/pan and deep fry the croquettes in batches.

Remove and place on a kitchen towel for a few seconds to absorb excess oil.

Enjoy these delicious Spiced Beef Croquettes with your favourite sauce.