Schools have re-opened and I can hear a collective sigh from parents and teachers alike.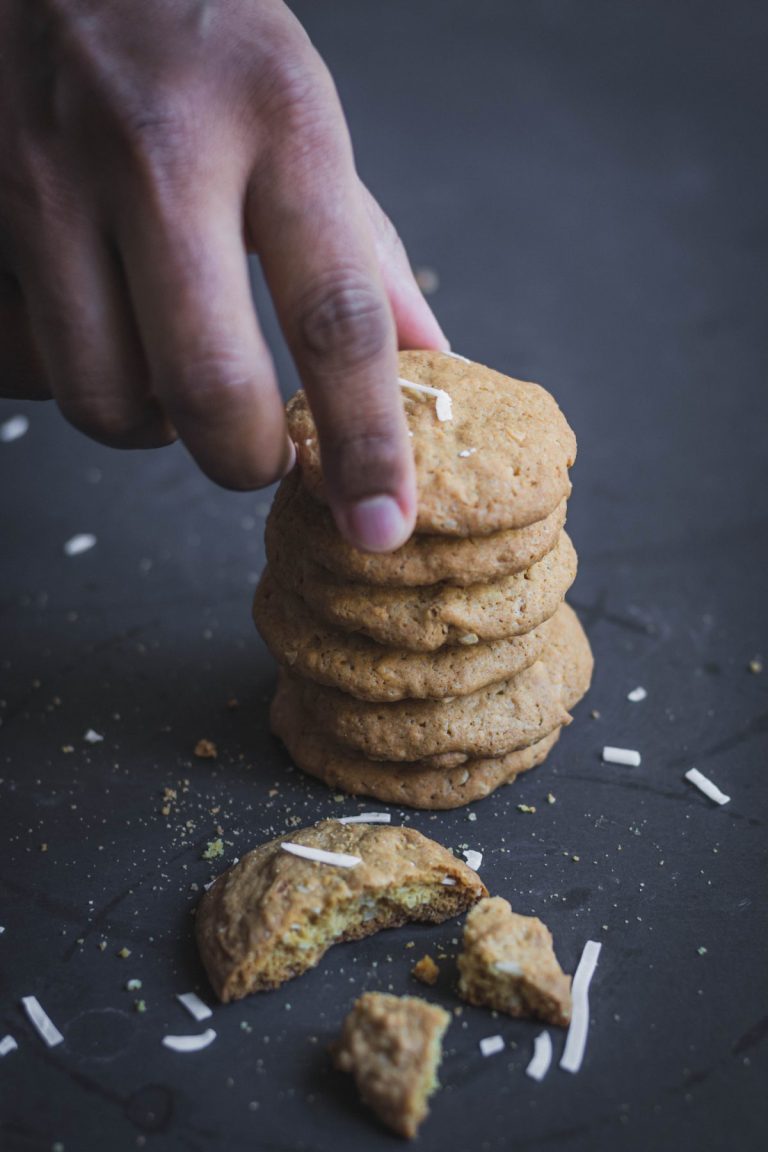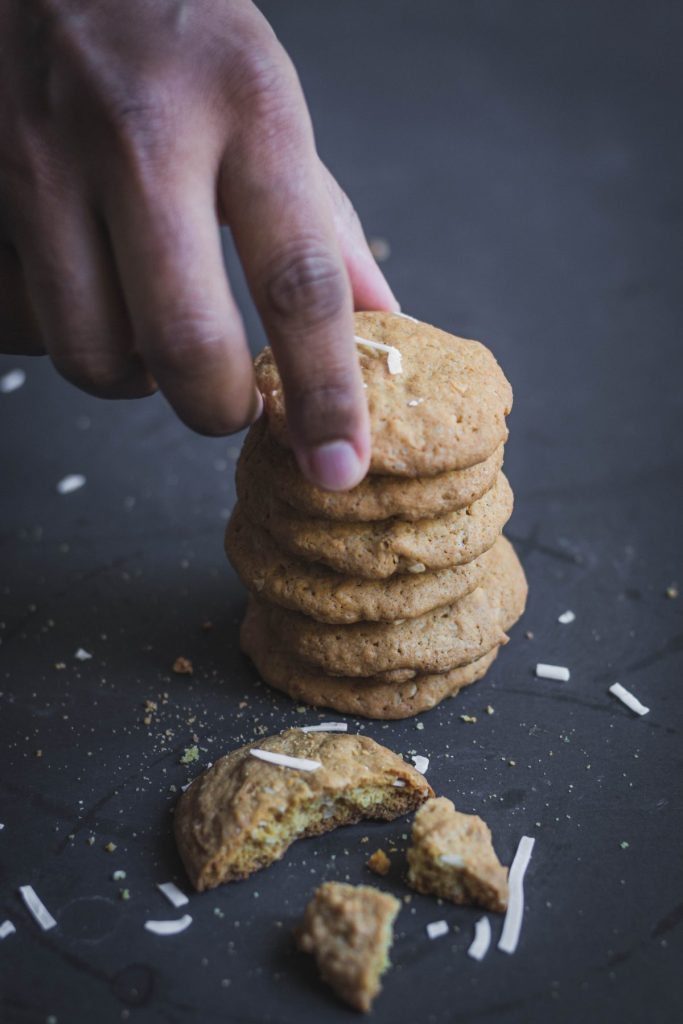 While there has been a lot of extra effort and hard work put in by both the schools and parents alike, it was beginning to take a toll on many especially those with younger kids or kids who needed extra attention and supervision. And that combined with the pressures of working from home and with many facing unemployment, it was definitely becoming difficult for a lot of families.
But the silver lining was that as a nation, we really came together during this crisis and tackled the common enemy. Our children are back at school and restrictions are beginning to ease slowly and steadily. The cautious approach has worked well so far and I am sure our economy will also be on the road to revival soon.
Now that Adi is back in school, it's back to packing lunchboxes, baking cookies etc….
I have also started going through the extra stock/ingredients that were purchased during the lockdown period to avoid wastage. That's when I came across a packet of desiccated coconut. Usually I buy fresh coconuts or the frozen grated coconut but as a backup I had bought a pack of the desiccated coconut.
So out came my saved list of recipes and that's how these Coconut Cookies happened.
These coconut cookies require basic pantry ingredients and are super simple to make. Instead of using white sugar, I went for a mix of brown and raw sugar. But you could use white sugar too if that's what you have. The only thing to remember while replacing with white sugar is that you might need lesser quantity, hence add ¾ ths the mentioned quantity, taste and add more if needed.
The smell of warm cookies just out of the oven is heavenly even for someone like me who is not too fond of eating it. The boys didn't even want to wait for it to cool down completely. I had to restrain them saying I have to take photographs first (yeah! the life of a food blogger).
These coconut cookies are crispy with delicious caramel and nutty undertones. The mix of brown and raw sugar brings on the warm caramel flavours; if you use white sugar the cookies will have a lighter colour and not much of the caramel flavour but still very delicious.
And let me tell you something else….double up the quantities I have mentioned and make a larger batch as these Coconut Cookies will be polished off in no time at all.
Let's get started on making these absolutely delish cookies; would be a great weekend baking project. And forget to get your kids involved too.
Recipe adapted from "All Recipes"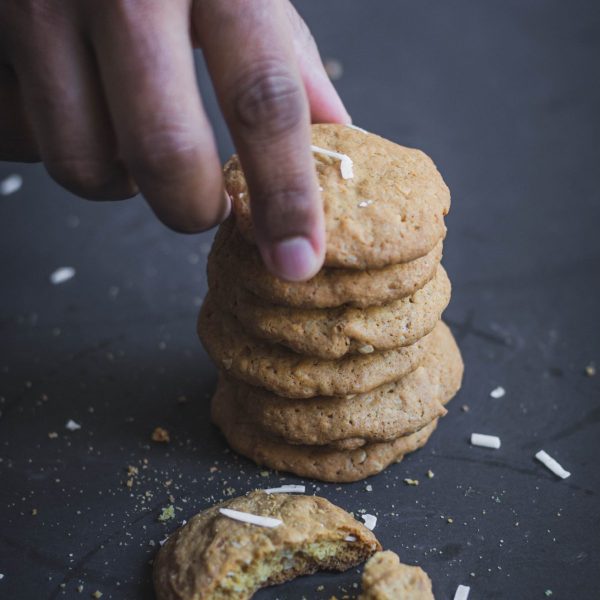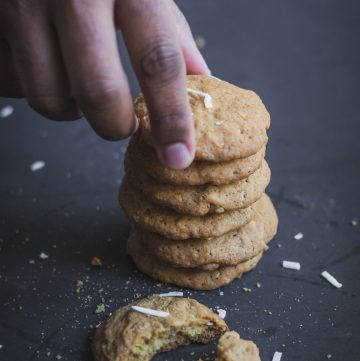 Print Recipe
Coconut Cookies
Ingredients
(Makes 20 cookies)
1

cup

all purpose flour

½

tsp

baking soda

¼

tsp

salt

½

cup

butter

room temperature

½

cup

brown sugar

½

cup

raw sugar

1

large egg

approx 60gms

½

tsp

vanilla extract

¾

cup

desiccated coconut
Instructions
Preheat the oven to 180°C (fan forced). Use a cookie sheet or line a baking tray with parchment paper.

Combine the flour, baking soda and salt in a bowl; set aside.

In another bowl, cream the butter, raw sugar and brown sugar till smooth (2-3 minutes)

Add the egg and vanilla extract; beat till fluffy.

Gradually add the flour mixture and mix lightly to combine. Finally add the desiccated coconut and mix. Keep for 5 minutes in the refrigerator (if it's winter, just leave it outside like I did).

Take a tbsp amount of dough, roll lightly and flatten to shape small discs using fingers; place on the parchment paper. The cookies must be placed at least 3 inches apart. Repeat in batches till done.

Bake for 10-12 minutes till the cookies take on a lightly toasted golden colour. Cool on wire racks.

Store in an airtight container once the cookies have cooled down completely.
Notes
Baking time may vary depending on the oven and also size of cookies. 12 minutes worked best for me but keep a close eye after the 10 minute mark.