"Indian….ish, Modern…..ish"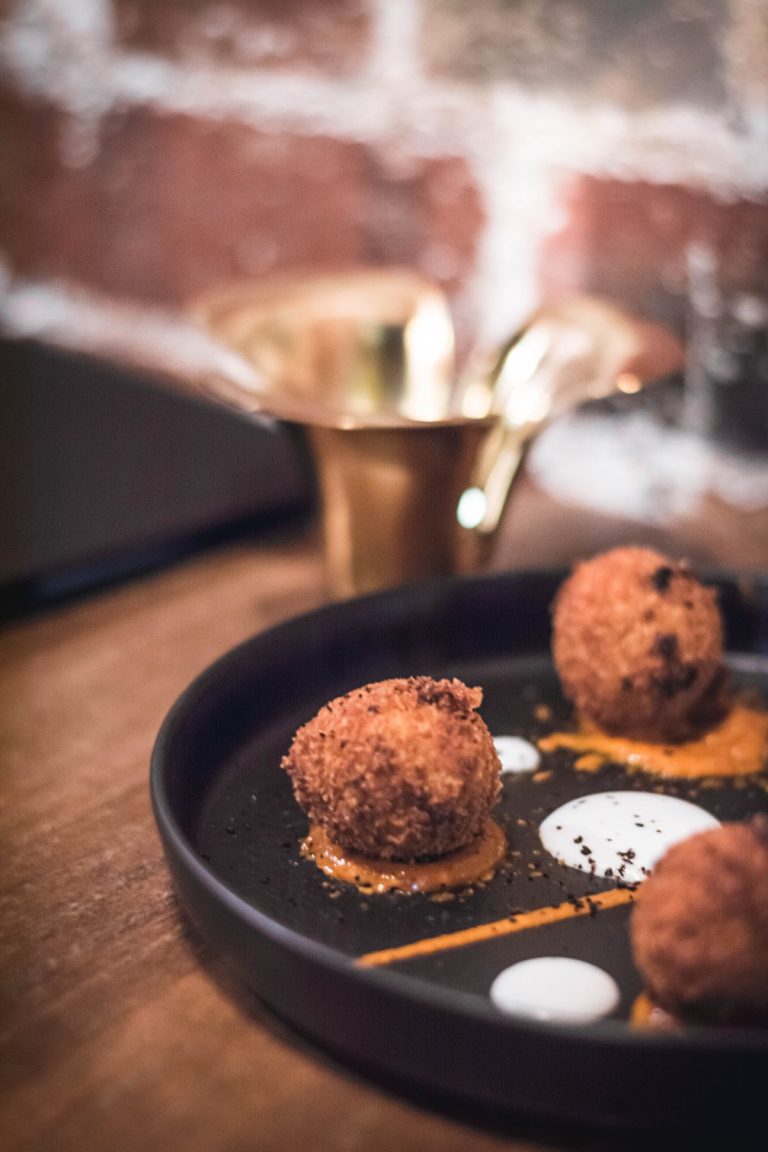 That's where the name 'Ish' comes from.
Located on edgy, hipster Gertrude Street (Fitzroy), Ish is a fine example of modern Indian Australian cuisine.
Over the last couple of years, there has been a wave of change across the pan Asian food scene of Melbourne. Indian cuisine is one of the last to catch up but finally there is an exciting revolution with focus on tradition, quality and a showcase of regional delicacies in harmony with Australian produce and sensibilities.
Ish has a very welcoming ambience; it's not a huge space but there is a certain intimacy and warmth to the décor. Classic meets contemporary, not just with the food but also with the décor here. Low mood lighting, a well stocked, elegant central bar space, high chairs, Indian trinkets all add a friendly and cozy charm.
The staff are friendly, attentive and keen to lend a helping hand with the drinks and food menu if required. We also had the opportunity to have a word with the owner, who was present during the entire length of the service and personally visited each table ensuring everything was taken care of.
It's a decent sized menu when it comes to both drinks and food with lots of interesting options. As mentioned, it's not your regular Indian restaurant so be prepared to see some classics re-invented.
The drinks menu at Ish deserves a special mention as it is as exciting as the food here. Apart from the classics, there are some interesting Indian inspired cocktails on the menu. A really good selection of wines that have been thoughtfully curated, especially loved the Australian vineyards included in the list. There is also a selection of other alcoholic and non-alcoholic beverages but what stands out is the Whisky list, with a selection of Indian whiskies that is not very commonly found.
Since Sam enjoys a fine whisky, he got the Amrut Kadhambam – a single malt named so because it has been matured in rum, sherry and brandy barrels. Sweet with a liqueur like feel, yet a complex malt with notes of dried fruit and spices. Great for sipping on its own or over ice.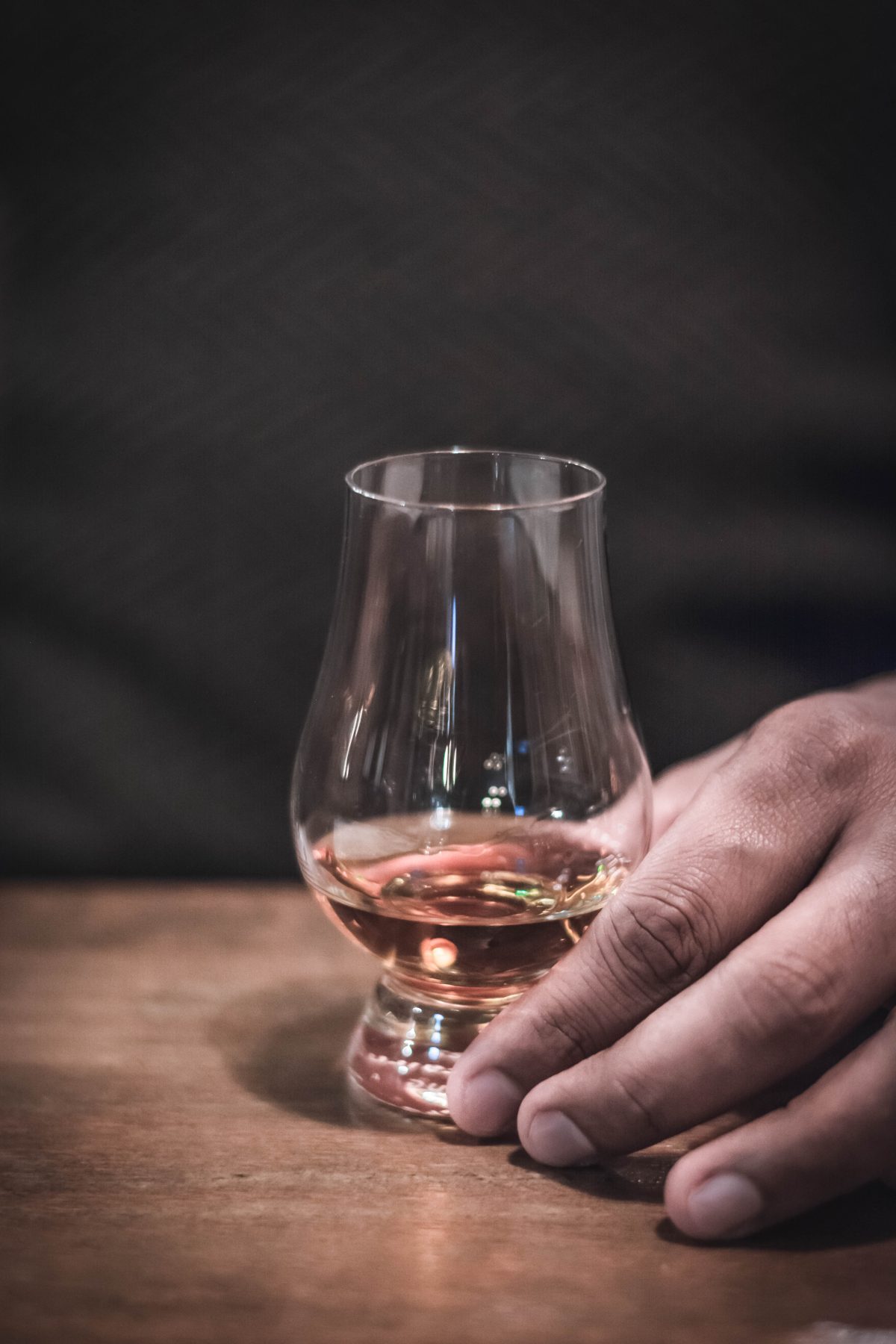 I got a glass of the 2015 Mount Langi 'Vine Road' Shiraz…..Mount Langi is one of my favourite vineyards and I never miss a chance to try out one of their wines if it's on the menu. It feels lush to taste, deep and strong with dark fruits, spice and floral notes.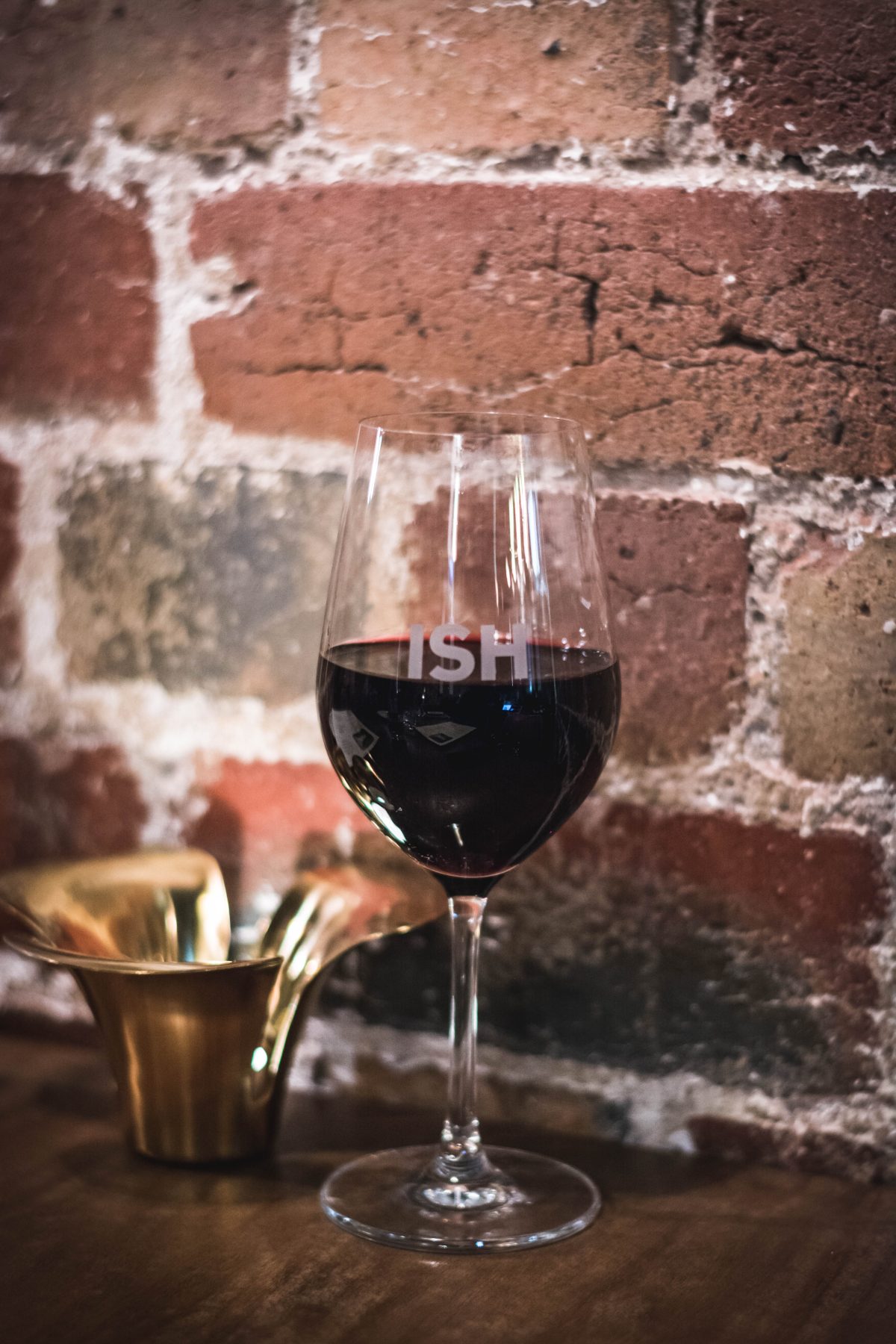 It was quite difficult to decide on the dishes because we wanted to taste all of it. But of course we have to and the following are the dishes we tried out at Ish.
Starting with Sambar arancini, pearl cous cous, sambar dahl, tempered coconut and tomato chutney. Being a South Indian, I was definitely curious about this one and it didn't disappoint. The arancini was well made without compromising on the technique yet retaining the South Indian flavours. The coconut chutney could have more punch but the tomato chutney was really good. A bit more chutney on the plate would have helped.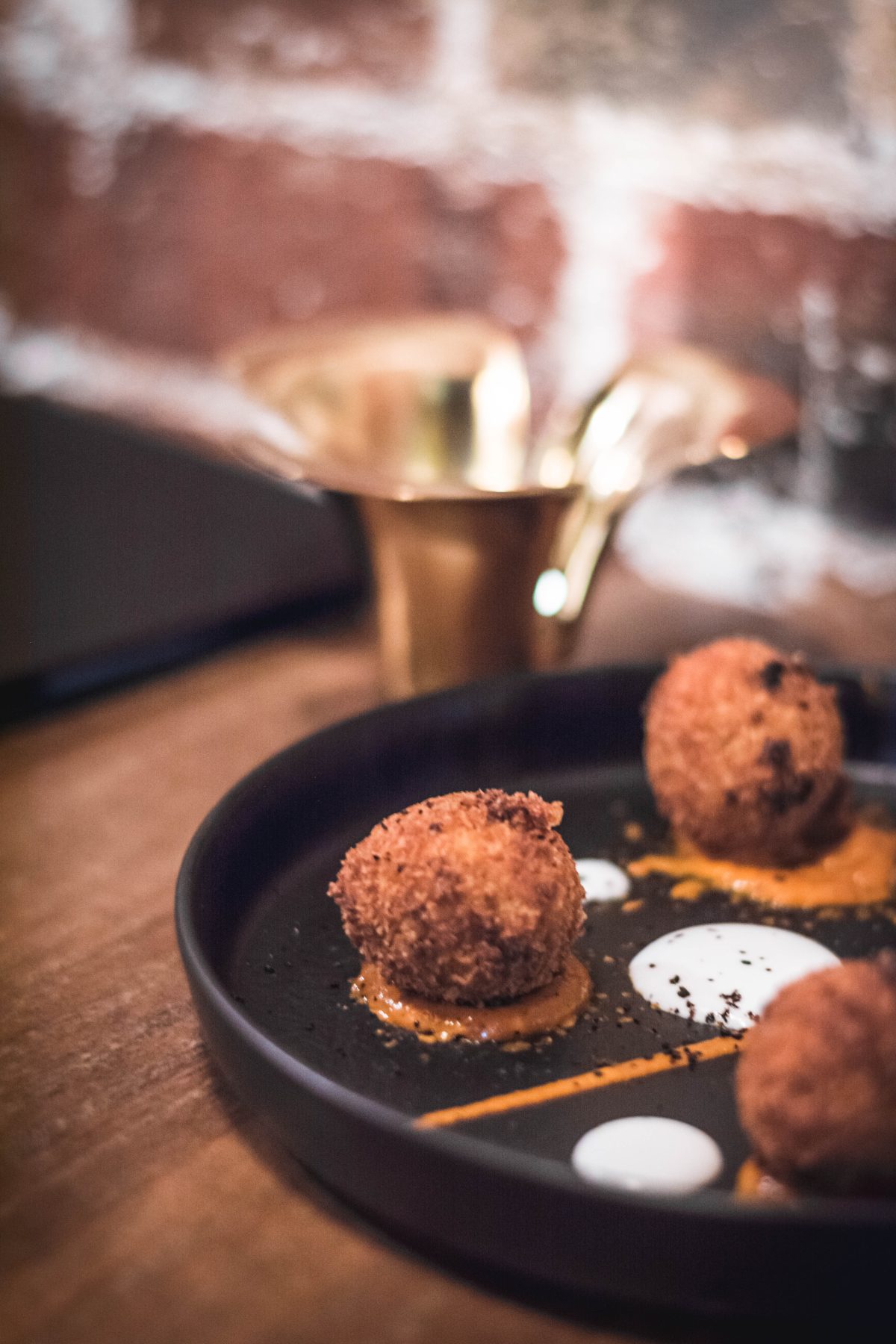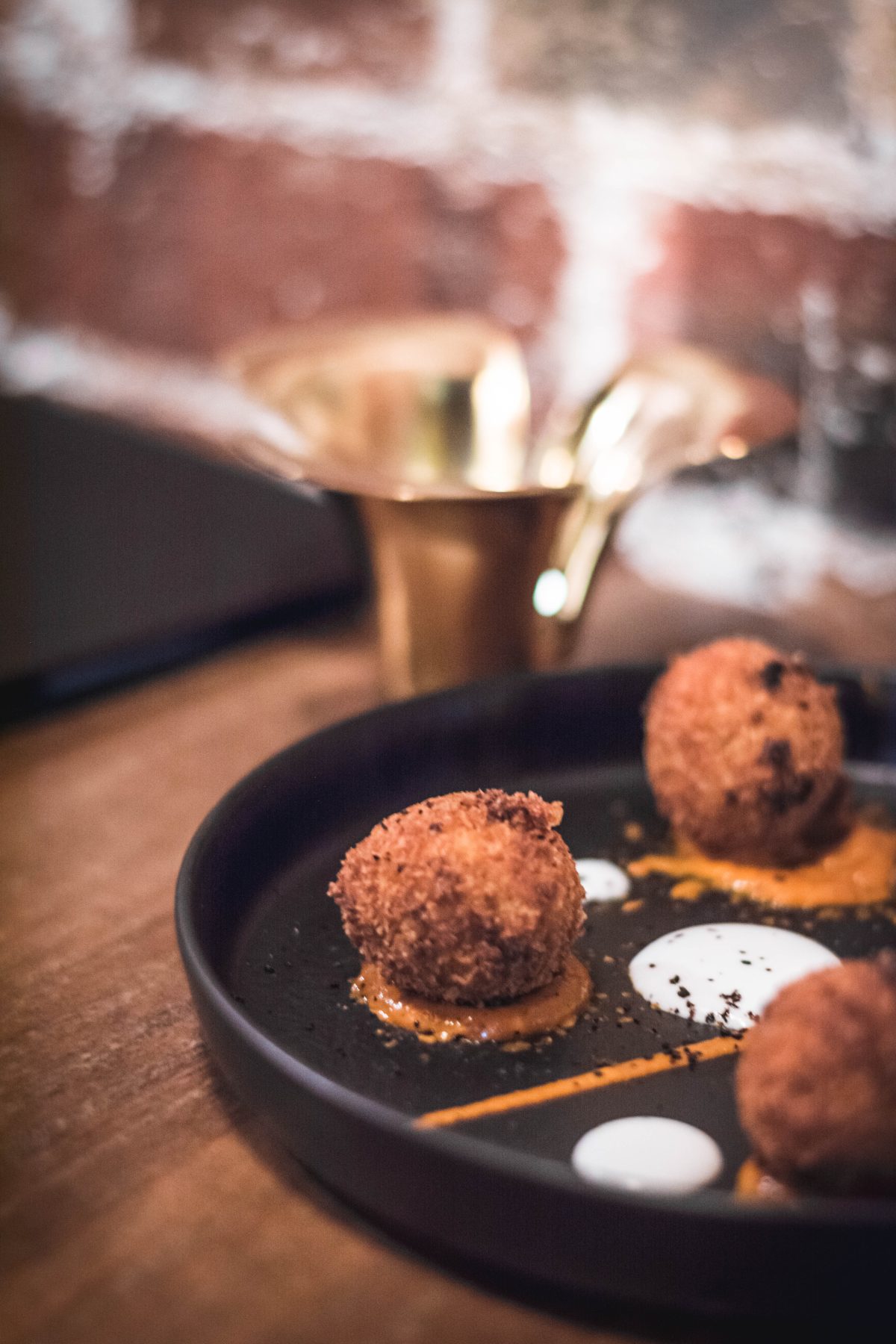 For the next round, we started with Tandoori Australian King Prawns, blistered heirloom tomatoes, cassava crumble. Absolutely brilliant…..the prawns were juicy and flavourful soaking up all the spices from the marinade and paired with that cassava crumble was simply sensational. (Sorry for the poor pics, the lighting was really low and shooting dark toned dishes was quite difficult).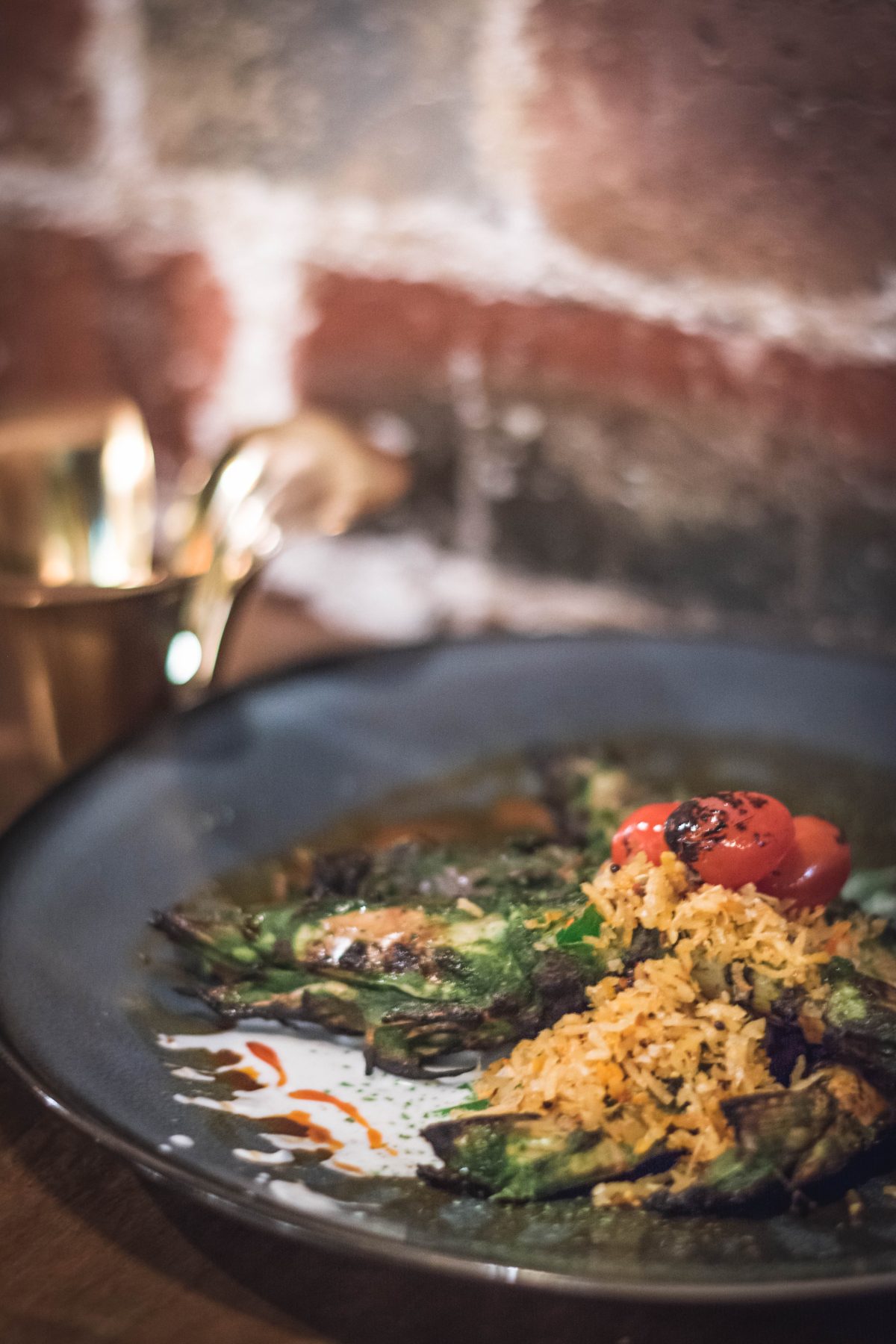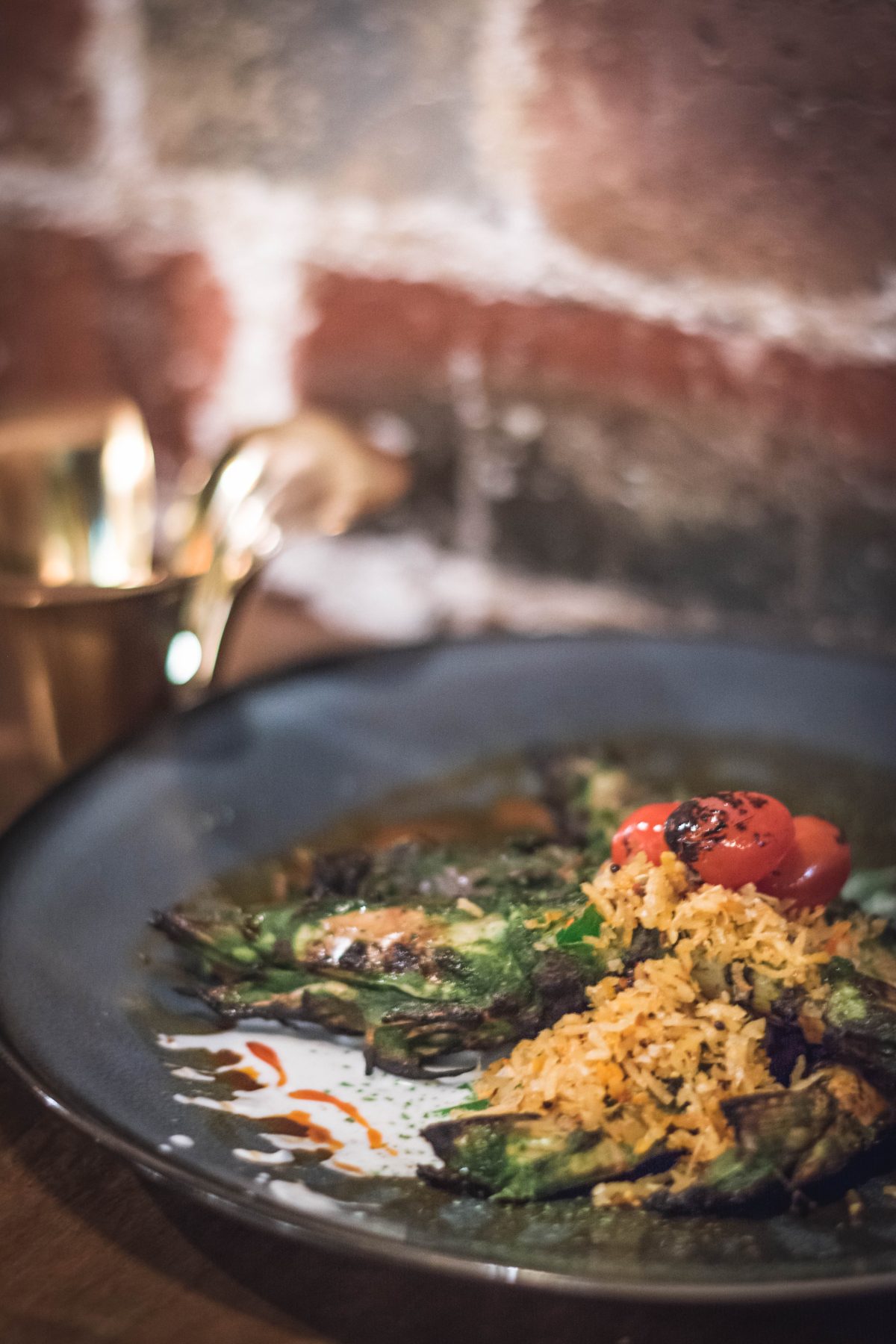 The second dish we tried at Ish was the Victorian tandoori lamb cutlets with dill and turnip mash. The standout dish of the day for us; the lamb cutlets were perfectly cooked yet with all the smoky chariness that we love about a tandoori. This is a dish where quality produce really speaks for itself.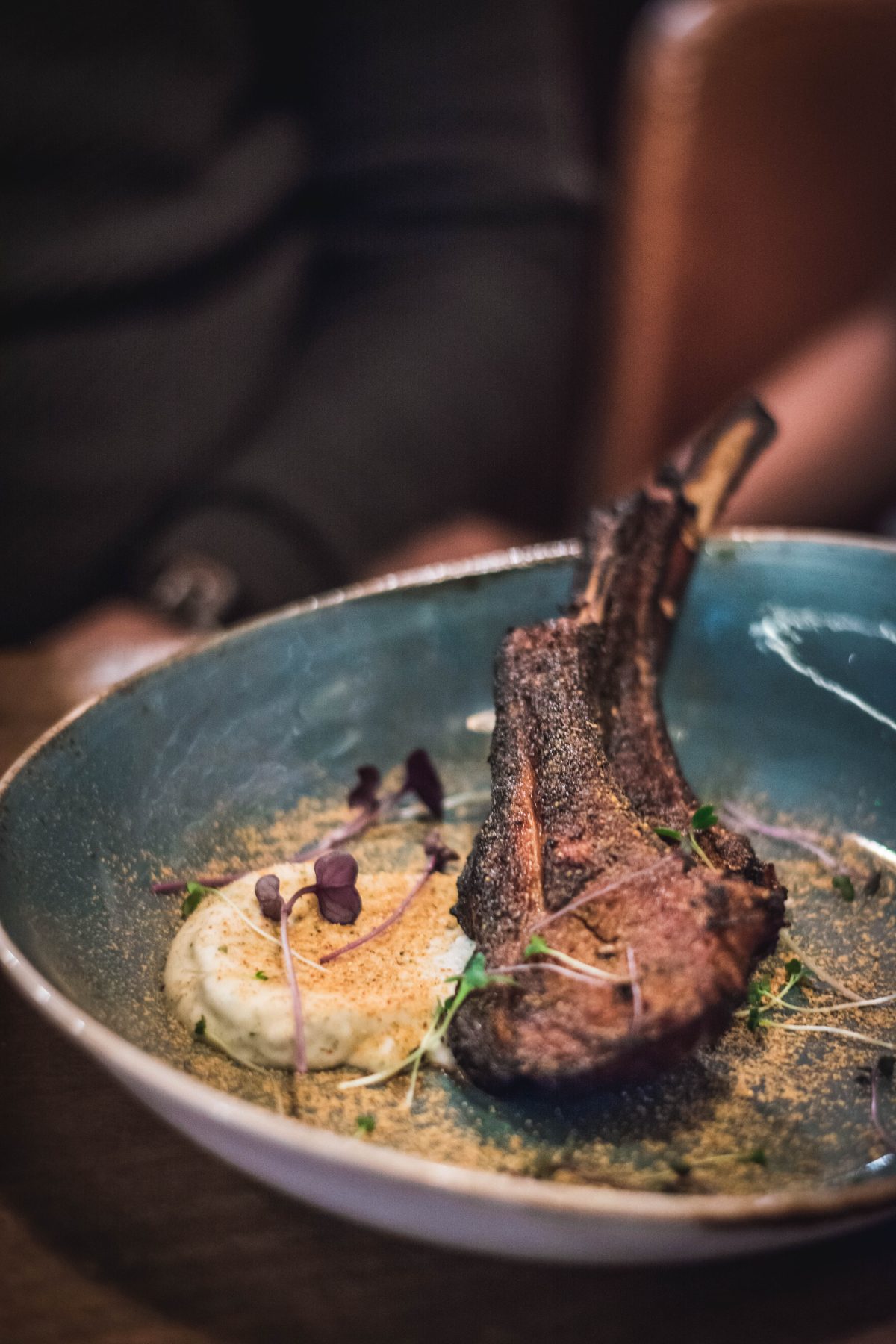 For the mains, we ordered the Crusted Spanish Mackerel, Ghassi curry, young coconut, samphire along with steamed basmati rice, black garlic naan and Pickled green mango, fennel achar salad.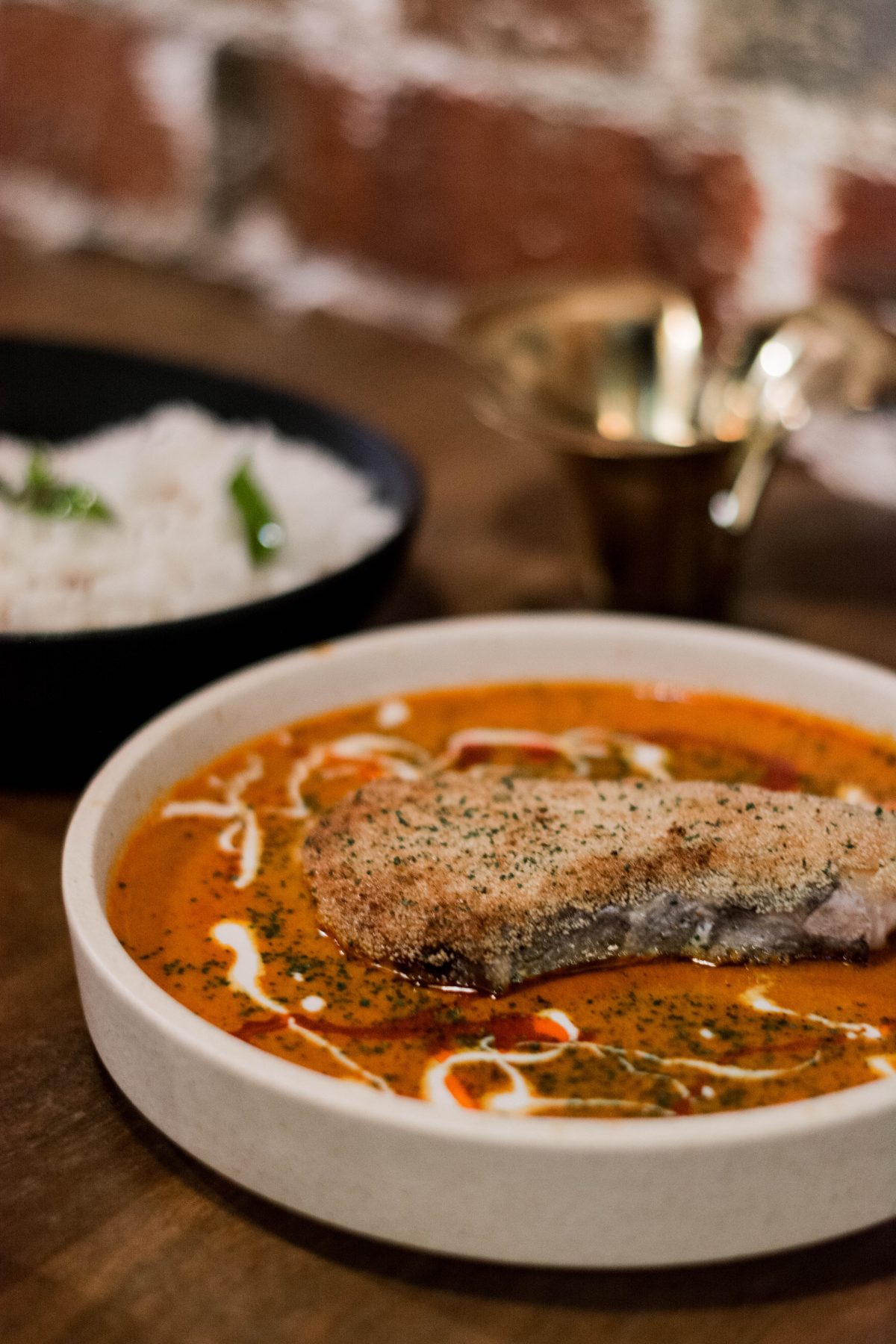 I have never come across a Ghassi curry on any other Indian restaurant menu here and I really wanted to know the taste at Ish as it is one of my favourites. Total justice done…the coconut infused gravy was spot on with a perfect balance of flavours; make sure to get rice when you order this curry. And that pickled salad paired well cutting through the richness of the coconut curry. The Spanish mackerel was crusted and cooked similar to how you would find in Goan cuisine; it was delicious and the fish cooked perfectly but I would have preferred it poached to soak up all the flavours from the gravy.
The black garlic naan was again a great accompaniment; do try if you love the taste of garlic.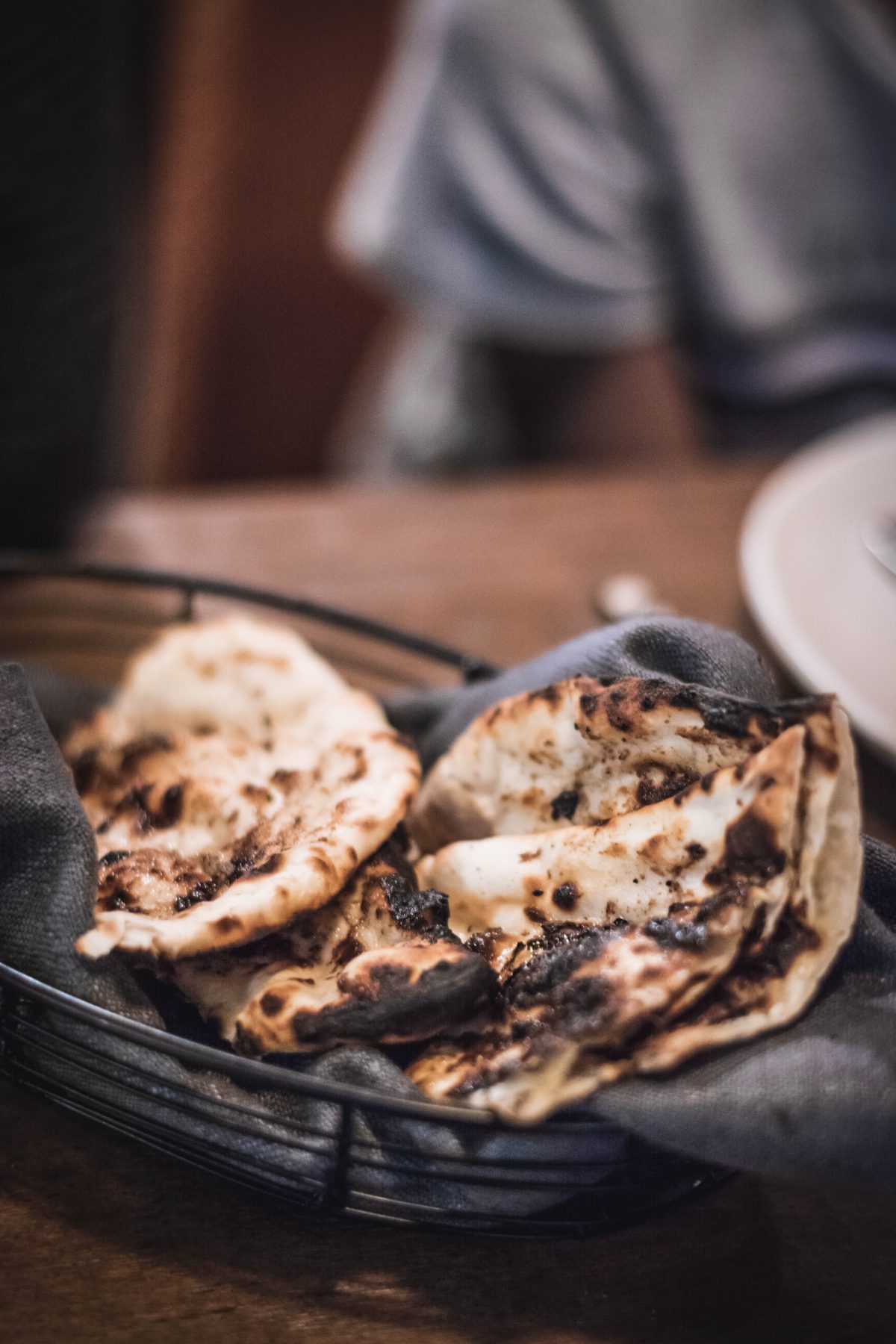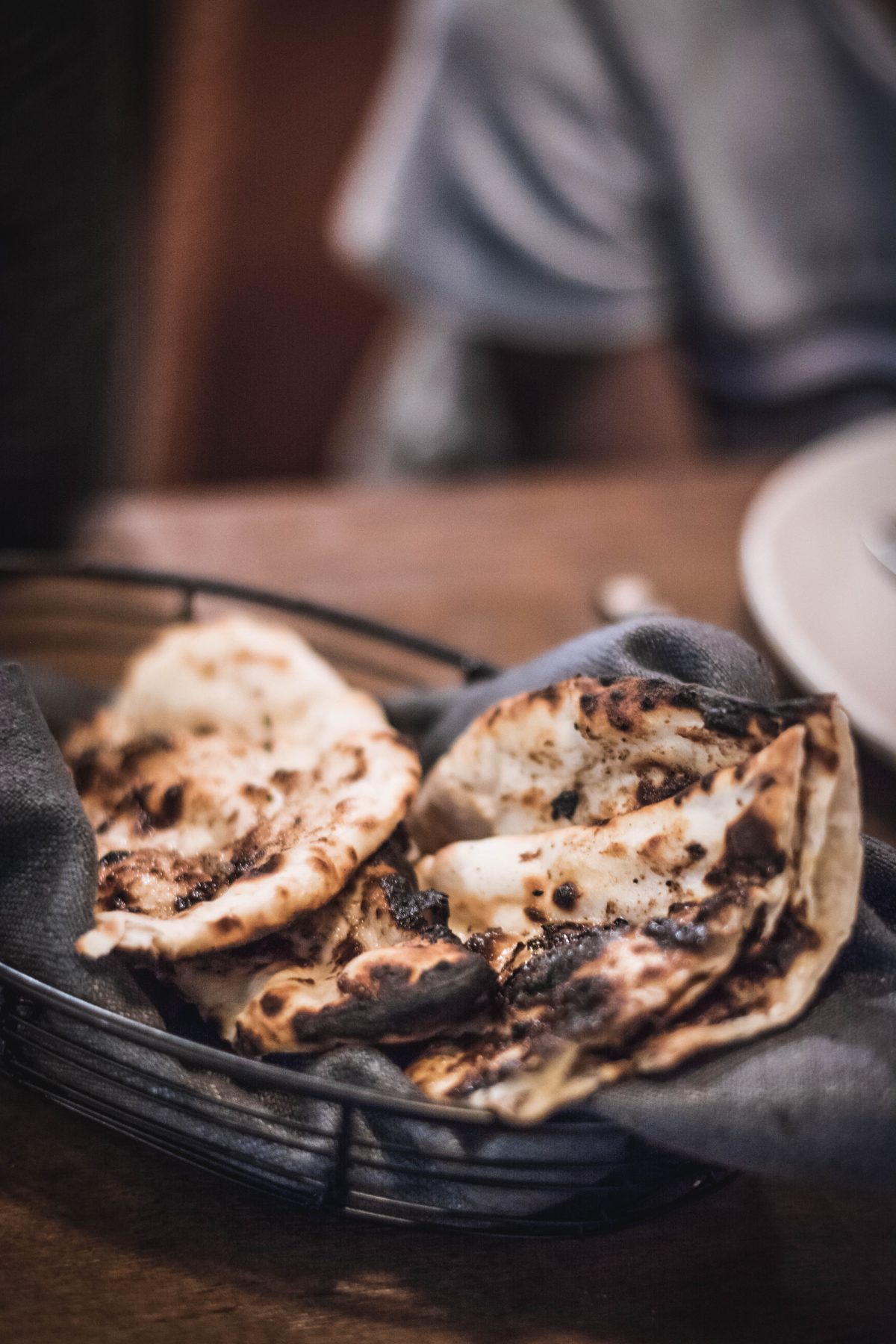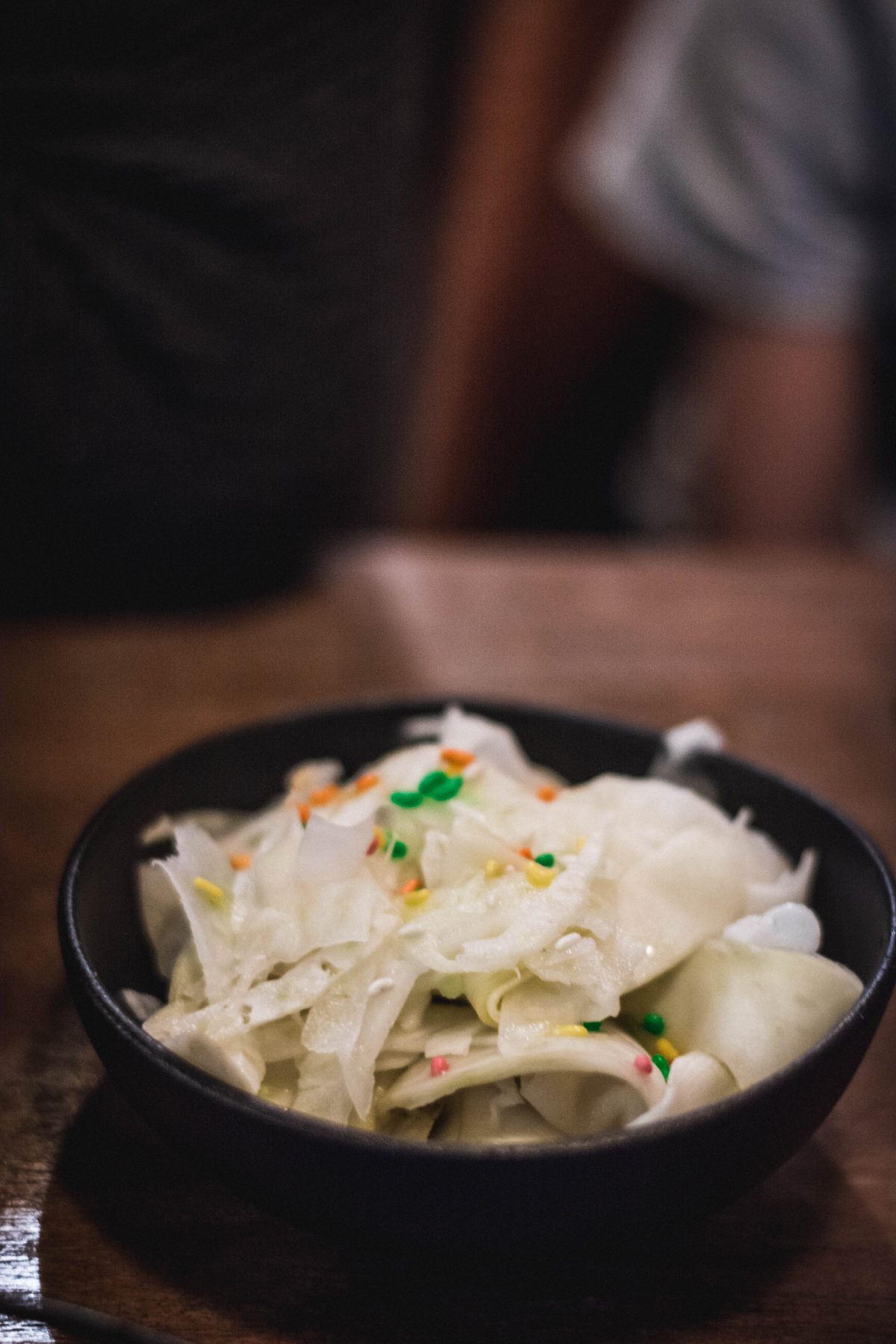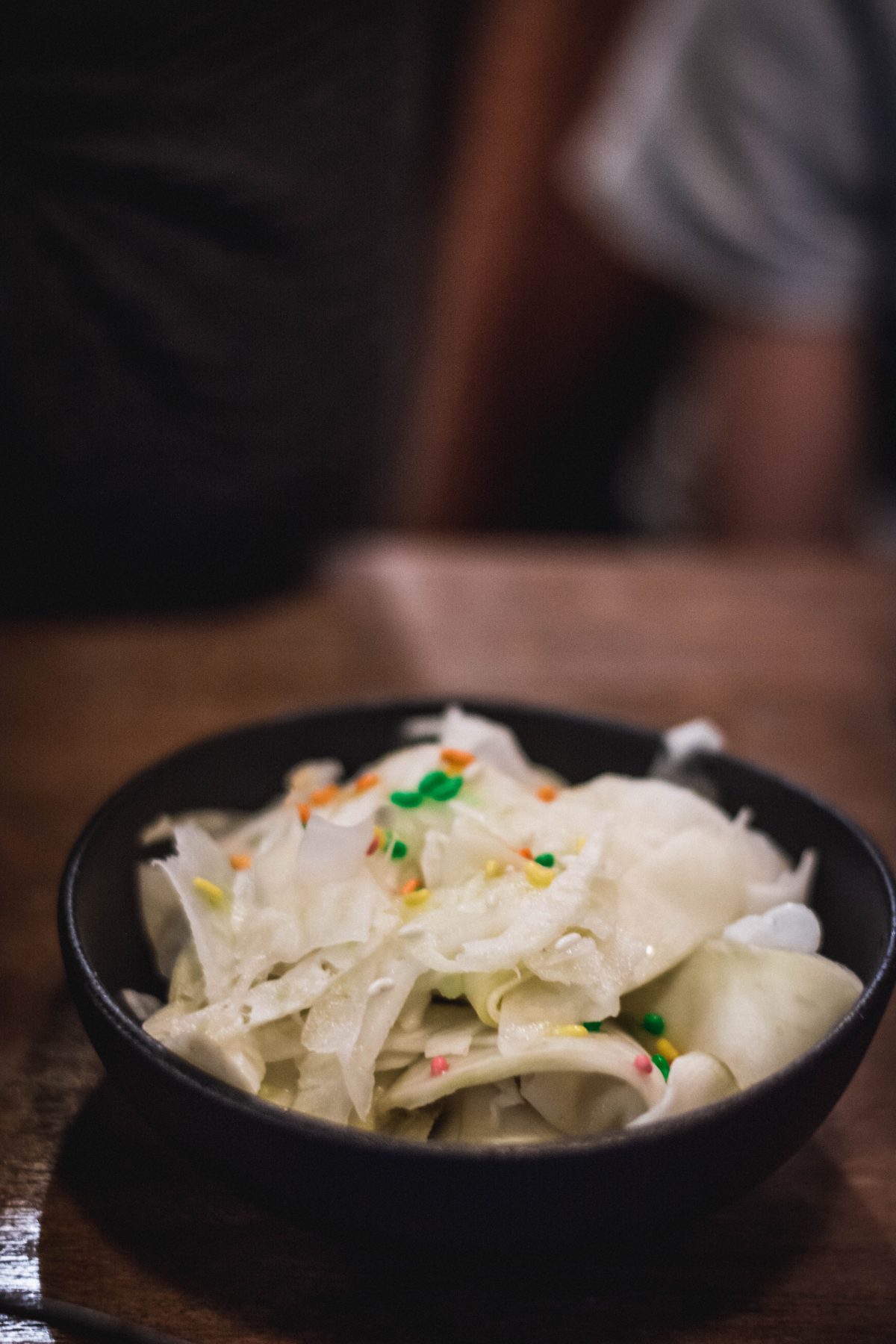 We ordered one dessert to share at Ish – Chai gelato, masala puffs, ginger cookie, and honey raisin compote. The dessert was a bit of a disappointment; the individual components were good but overall there was a strong flavour of honey that overpowered almost everything else. A bit more balance would have made this an excellent one!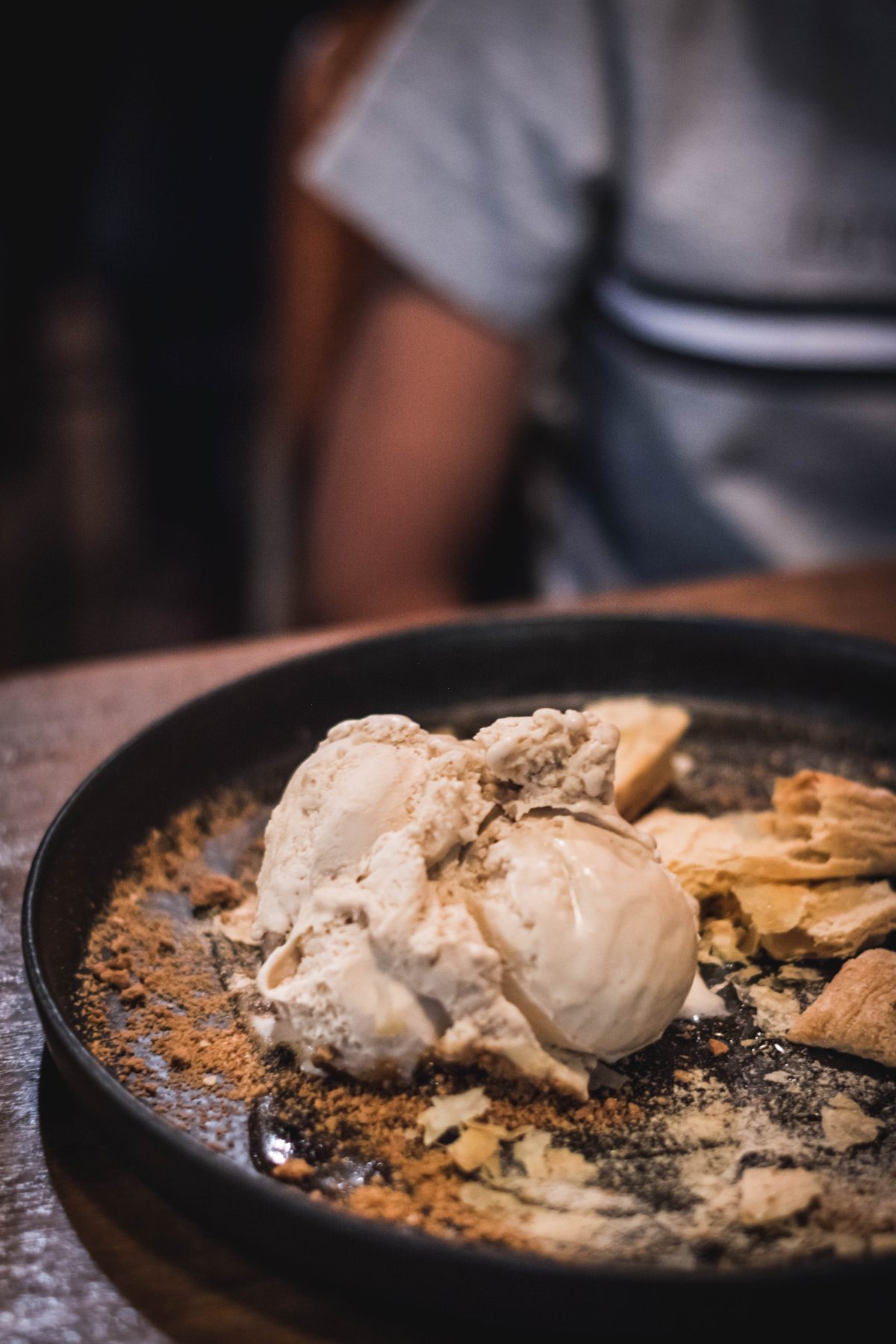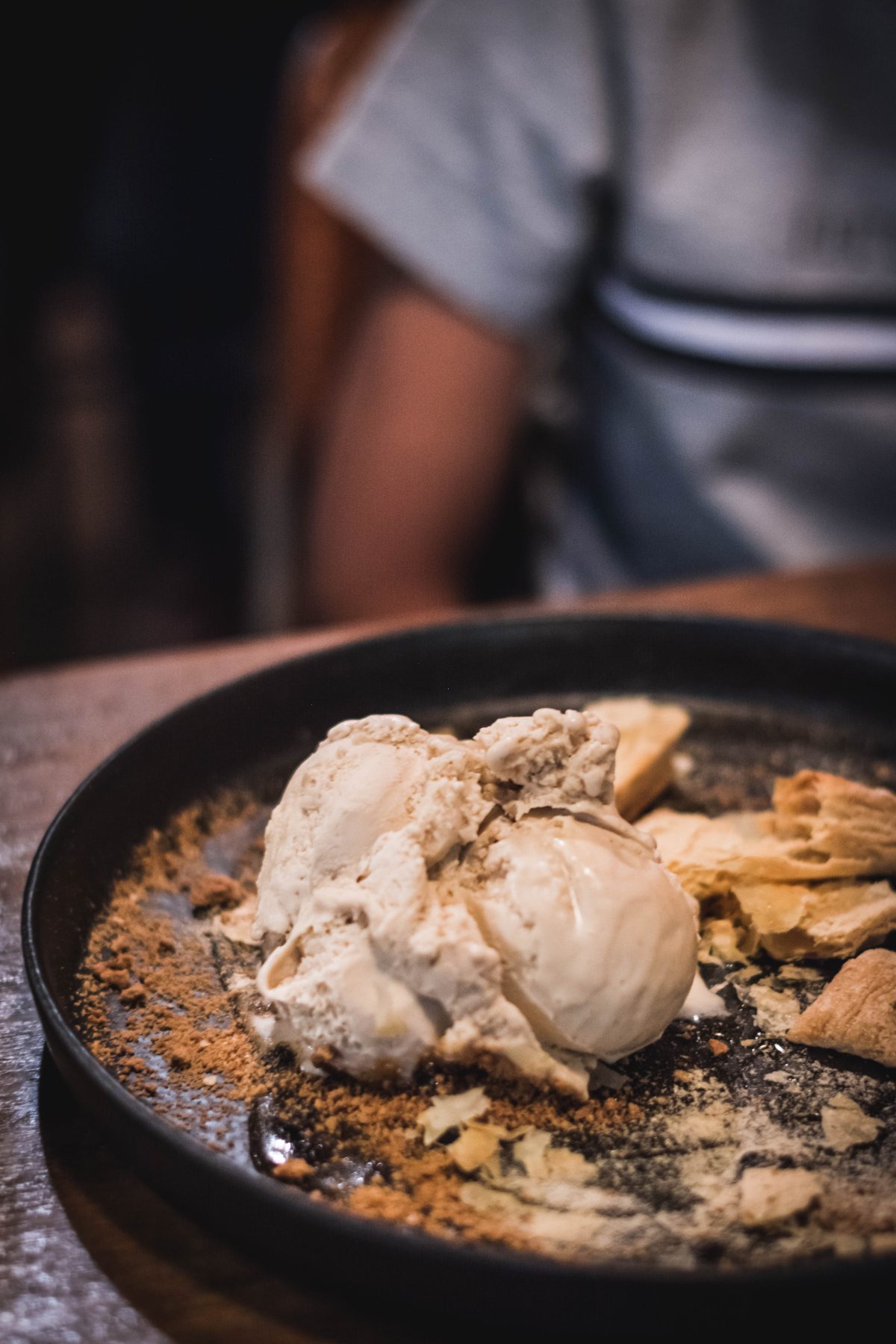 Overall, a great experience. The modern twists on classics was exciting and it delivered on flavour too which is a key factor when playing around with tradition. Can't wait to go back to try other dishes.
Ish (Fitzroy, Melbourne)
199 Gertrude Street, Fitzroy,VIC 3065
P: +61 413 895 143
Website: https://ishrestaurant.com.au/
Timings:
Tuesday to Sunday open 5 pm to Late