The Long Room, which was a favourite joint for after work drinks was rebranded about a year ago as The George on Collins (named so as it is tucked away in the basement of The Georges building on Collins Street.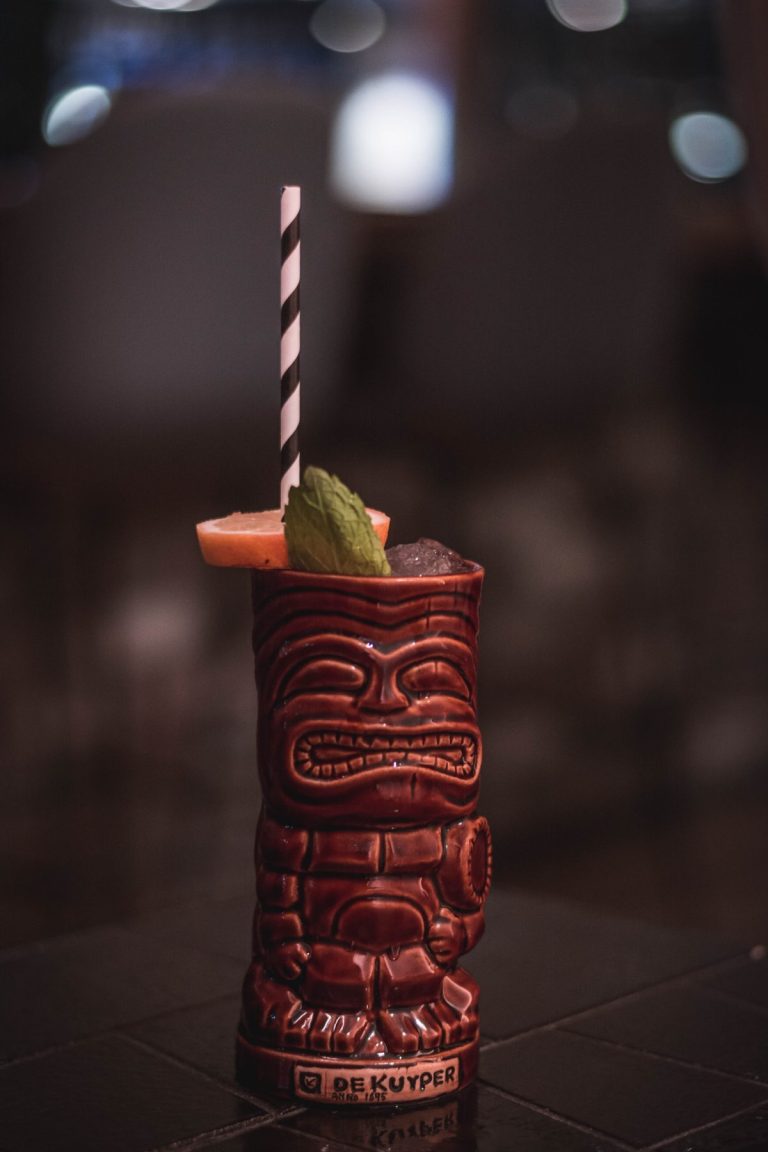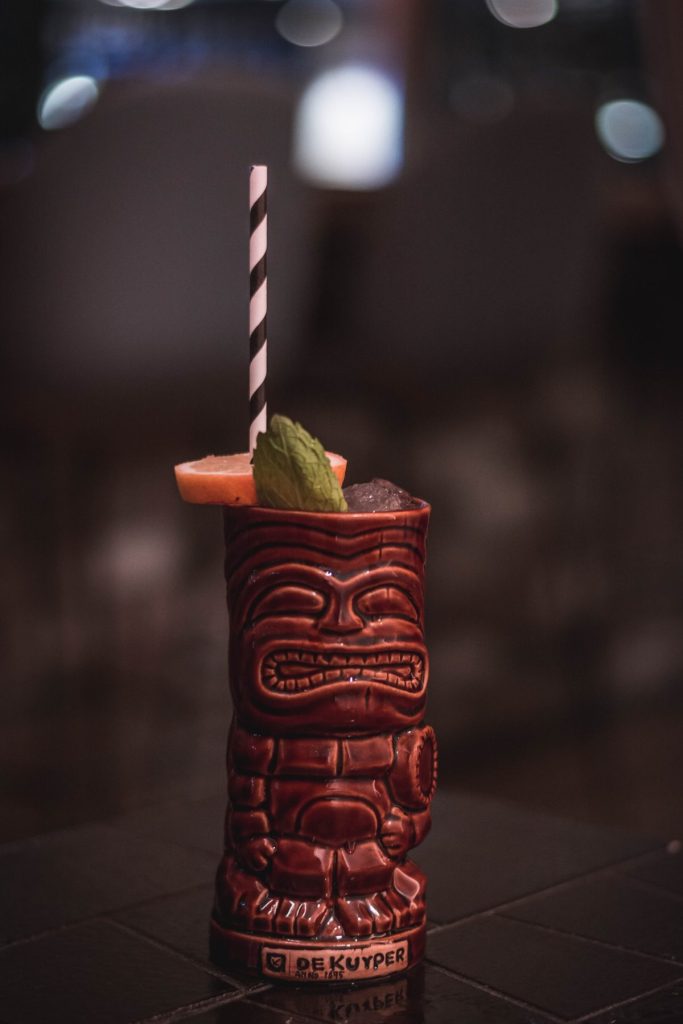 The space has been entirely refurbished to a modern and contemporary bar and dining institution. Designed by Hecker Guthrie, the restaurant is a visual treat with a large, central bar area encircled by dining tables. There are also many booths lined along the perimeter with curtains if you want a more private dining space. Masterchef contestant Khanh Ong is also a part of the business now and along with Head Chef Quim Hernandez, the menu reflects both their styles of cooking and expertise.
Bookings are recommended but we were lucky to get a private booth as it was a midweek dinner. The menu is largely inspired by Vietnamese cuisine (and other Asian flavours) but with a modern twist and flair. Since the restaurant is open all day, the menu also changes according to the time of day starting from breakfast and finishing off with bar snacks to end the night.
The drinks menu is also an impressive one especially the wine list but we were more eager to try out the cocktails which again were inspired by Vietnamese and other Asian flavours.
The two cocktails we chose are Hot in Hanoi (lemongrass and chilli infused Martin Miller's gin, fino sherry, falernum syrup, Vietnamese mint and lime) and The Husky Ginger Hippy (Husk distillery spiced rum, fresh ginger syrup, green peppercorn spiced honey, fresh lemon, ginger and lemon kombucha). Both were really delicious, fresh and perfectly balanced.
The dishes are designed to be shared so ordering a couple of dishes from different categories is the best way to experience the food. The dishes we tried were;
Salmon and coconut Khmer ceviche served with Kaffir lime leaf house made lavosh – For me, this was dish of the day. The ceviche was light, fresh, citrusy and so vibrant and flavourful. And that lavosh complemented it perfectly. Highly recommended as the perfect start to the meal.
Spicy curry coconut pork spring rolls served with butter lettuce, herbs, pickles and nuoc mam – I was excited for this one anticipating the flavours of a spicy curry inside a spring roll. It was delicious but there wasn't anything spicy about it though the coconut flavour came through well. And the right way to eat a Vietnamese spring roll is to encase it in the butter lettuce along with herbs and other condiments for that delightful textural experience.
Bo la lot (Grilled beef and betel leaf skewer, mam nem sauce) – One of my favourite things to order at any Asian restaurant. If you haven't tried it, then you must…..the combination of beef wrapped in young betel leaf and grilled is an absolutely delicious treat and the one here didn't disappoint at all.
Amok Cambodian yellow fish ga ri (with potato, sweet potato, onion, coconut milk in banana leaves) – paired this dish with the coconut and mustard seed rice. I love Cambodian curries and had high expectations for this one but it was slightly disappointing on the flavour quotient. The fish was cooked perfectly, juicy and succulent; I know it's meant to be a light curry but this one lacked the punch that comes from the spices and coconut milk. The rice was a delight and the addition of brown mustard seeds added so much flavour.
Slow cooked lamb shoulder (with chilli, ginger, lemongrass and coriander) – You definitely need a big appetite for this one! The lamb is just beautifully cooked; melt in the mouth perfection with a subtle hint of the spices and aromatics in the background. Pairs well with the coconut and mustard seed rice that we got with the fish ga ri. A must try if you are a lamb lover.
Too full for dessert, so we skipped that course.
Overall, a great experience. Loved the ambience as much as the food and drinks, can't wait to go back.
The George on Collins (Melbourne CBD)
Basement of The Georges Building
162-168 Collins St, Melbourne

(03) 9663 7226(03) 9663 7226
[email protected]
Timings:
Sunday: Closed *
Monday: Closed *
Tuesday – Thursday: 11.30am – late
Friday: 11.30am – 3am
Saturday: 5pm – 3am
* open for private functions