Being an introvert and sometimes socially awkward never counted as a skill…..until now.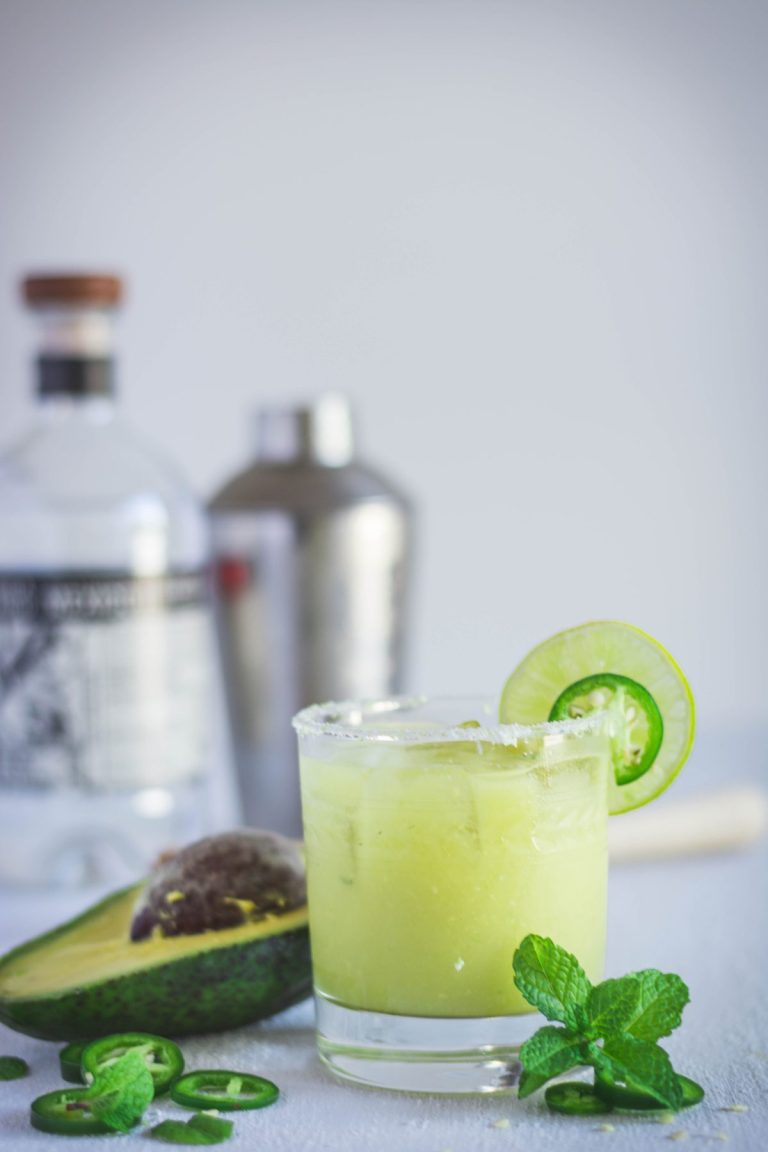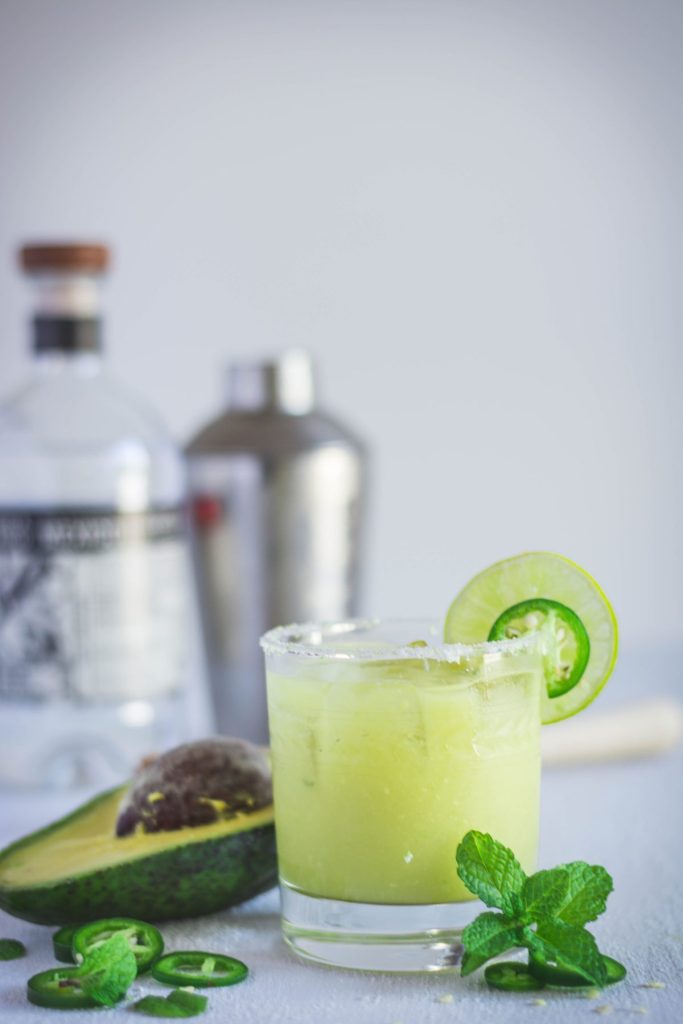 I had very few friends while growing up (still do!). While I was a confident child, I was also an introvert which made it very difficult for me to make friends. I often felt socially inadept at bonding with my peers. So I was happier to retreat into my world that was filled with books, colours and random thoughts.
Teenage years were the hardest to get by. Instead of realizing that 'being an introvert' is just part of my personality, I often felt guilty that I was too judgemental of my peers and hence not fitting in or that people didn't seem to like me much. It also didn't help that my interests were far removed from those of my friends. While my girlfriends were more interested in boys, fashion, etc…. I was more at home discussing about politics, social issues, philosophy etc…..
But luckily for me, University turned out to be different. No, I didn't turn into a social butterfly overnight; but I found a bunch of friends who weren't quick to judge. There were initial hiccups but over those four years, I build some lasting friendships and relationships that were forever. And one of those friendships blossomed into love and marriage too.
Today, I don't dread walking into a social gathering but I am not the most comfortable either. I still can't make light conversation and usually retreat into a corner. My close friends would find it difficult to accept this admission; with my gang, I am the loudest.
Now why did I tell you all this?
Because being an introvert means that I grew up learning to be comfortable with myself, actually liking my own company. I can spend hours all alone, and not be bored. A skill I find to be much handy in these trying times….
And I know there are plenty of introverts like me out there who will tide over this self isolation period with a much better frame of mind. But if you are an extrovert, or depended on your social life to stay positive and happy, then this might be a challenging time for you. I am not in a position to offer advice or tips but I would strongly encourage you to work on staying positive because mental health is just as important as physical health.
You might not be able to meet and socialize so use technology to your advantage to stay connected with friends and family. Pursue your interests or hobbies that might keep you occupied. Write…cook…pray….do anything that gives you a sense of satisfaction and keeps you feeling positive.
I would love to hear from you….how are you coping? Any tips to share with my readers?
Ok….let's move on to happier things. Like this bright and beautiful Spicy Avocado Margarita!
After the success of the Avocado Banana Bread (which a lot of you have made and enjoyed), I wanted to try out something different with avocados. A fun project, if you may call so.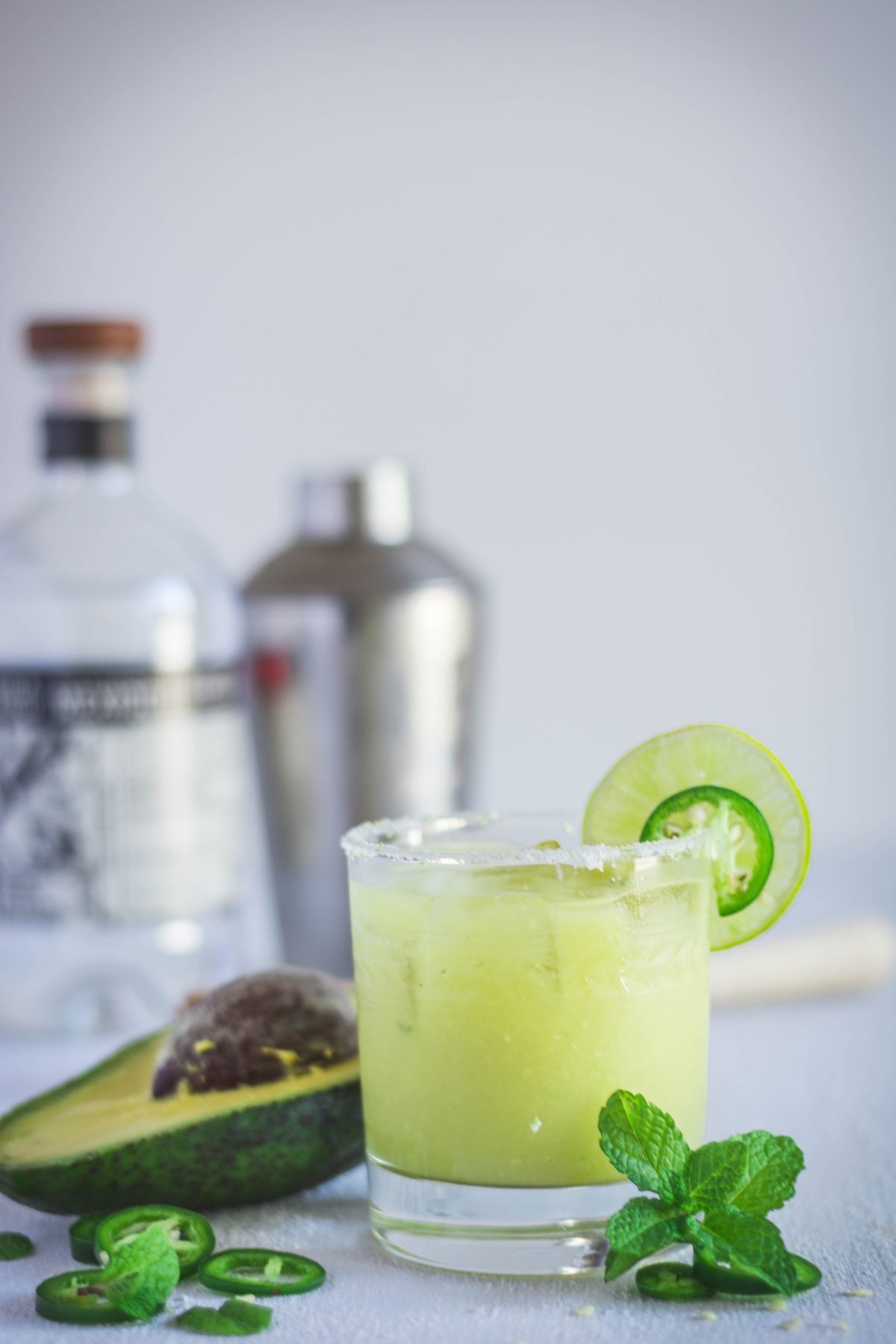 My favourite website for learning more about drinks and cocktails is Liquor. So when I came across an Avocado Margarita recipe, I was quite keen to try it out. Made some slight changes based on what I had in my bar cabinet and also my taste preferences.
Avocados have an almost bland, creamy taste but when paired with lime, the result is magical. The sourness of the lime adds a real punch and the jalapenos provide the delicious spicy twist. Almost like a guacamole in a glass!
So if you enjoy making cocktails at home, then this Spicy Avocado Margarita must be your next one. Cheers and enjoy responsibly.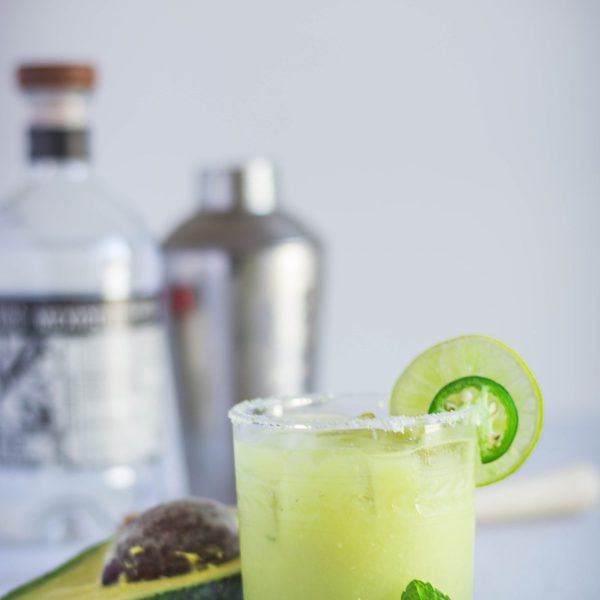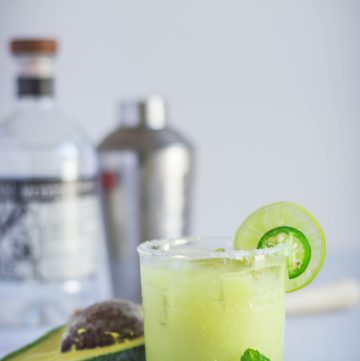 Print Recipe
Spicy Avocado Margarita
Ingredients
2

tbsp

ripe avocado

3

jalapeno slices; seeds and pith removed

4-5

fresh mint leaves

30

ml

lime juice

60

ml

Blanco tequila

30

ml

Grand Marnier

replace with orange liqueur or orange juice if unavailable

15

ml

simple sugar syrup

A pinch of salt

salt + lime zest; for garnish

other garnish – lime slice

jalapeno slice, mint leaves
Instructions
In a flat container/plate, mix some salt and lime zest. Rub a lime along the edges of a double rocks glass and rim the edges with the salt lime zest mixture. Keep aside.

To a mixing glass, add the avocado, jalapeno, mint and lime juice; muddle well till the avocado is completely mashed.

Then add the tequila, Grand Marnier, salt and sugar syrup. Fill the mixing glass with icecubes and shake till well-chilled.

Add more ice cubes to the serving glass and strain into it.

Garnish with lime, jalapeno slice and fresh mint leaves.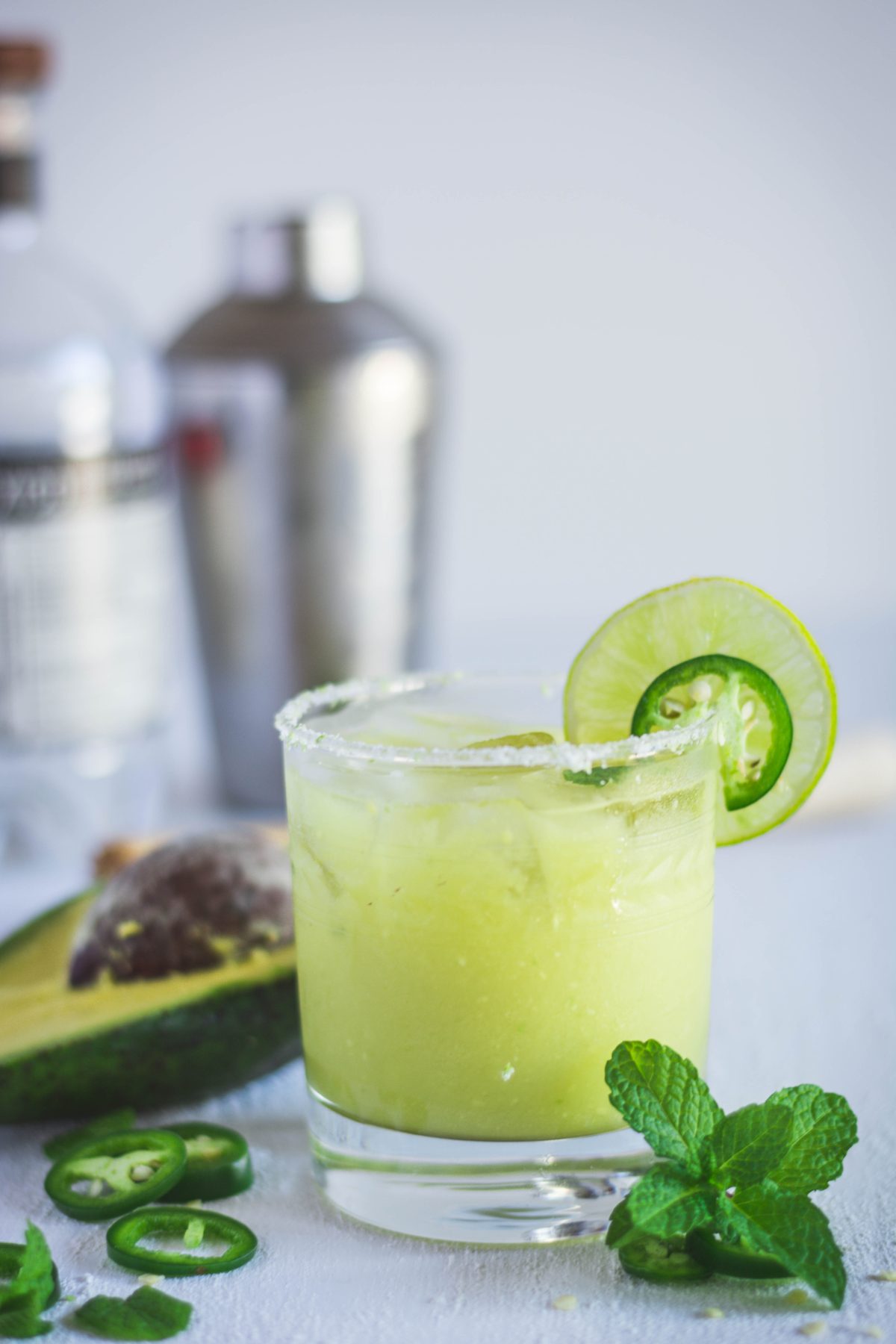 Sunshine….that's how a lot of my readers described these savoury Spinach, Leek and Ricotta Muffins.
Although I had shared the recipe for these muffins on my FB page, a lot of people who are only subscribed to my blog couldn't find it. Hence sharing the recipe for these golden beauties here too…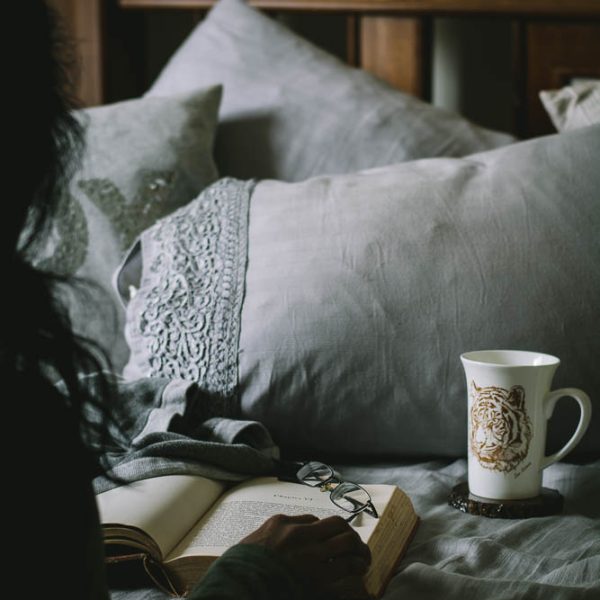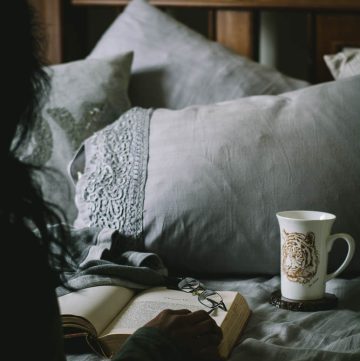 Print Recipe
Spinach, Leek and Ricotta Muffins
Ingredients
1

leek; thinly sliced

50

gms unsalted melted butter + 1tbsp extra for the veggies

100

gms baby spinach; washed and dried

1

tsp

fresh oregano

replace with ½ tsp dried if fresh unavailable

¼

tsp

turmeric powder

Salt

to season

Black pepper; to season

1

cup

oat flour

grind oat flakes if flour unavailable

¾

cup

almond flour

½

tsp

baking powder

¾

cup

milk

2

eggs

room temperature

80

gms ricotta

2

tbsp

pine nuts
Instructions
Preheat the oven (fan forced) to 180°C.

Line the muffin tray with non stick paper cases.

Melt 1 tbsp butter in a pan and add the sliced leek. Sauté till the leeks are softened and then add the oregano, spinach, turmeric, salt and pepper.

Cook for a few seconds till the spinach has just wilted. Remove from heat and allow to cool. (Do not overcook the spinach as it gets too soggy).

In a bowl, add the oat flour, almond flour, baking powder, a pinch of salt; mix and keep aside.In another bowl, mix the milk, melted butter and eggs.

Add this to the flour and mix till just combined. Then fold in the ricotta and leek spinach mixture till just combined. Taste and season with salt and pepper if necessary.

Divide the mixture equally into 9 muffin pans and press a few pine nuts onto each muffin.

Bake for 20-30 minutes until golden and cooked through. Insert a skewer to check if the muffins are cooked through.

Cool for 5 minutes and then transfer onto a wire rack to cool completely.
Notes
If using self-raising flour, add 1 ½ cups instead of almond and oat flour.
The baking times may vary according to each oven, so keep a close eye after the first 15 minutes.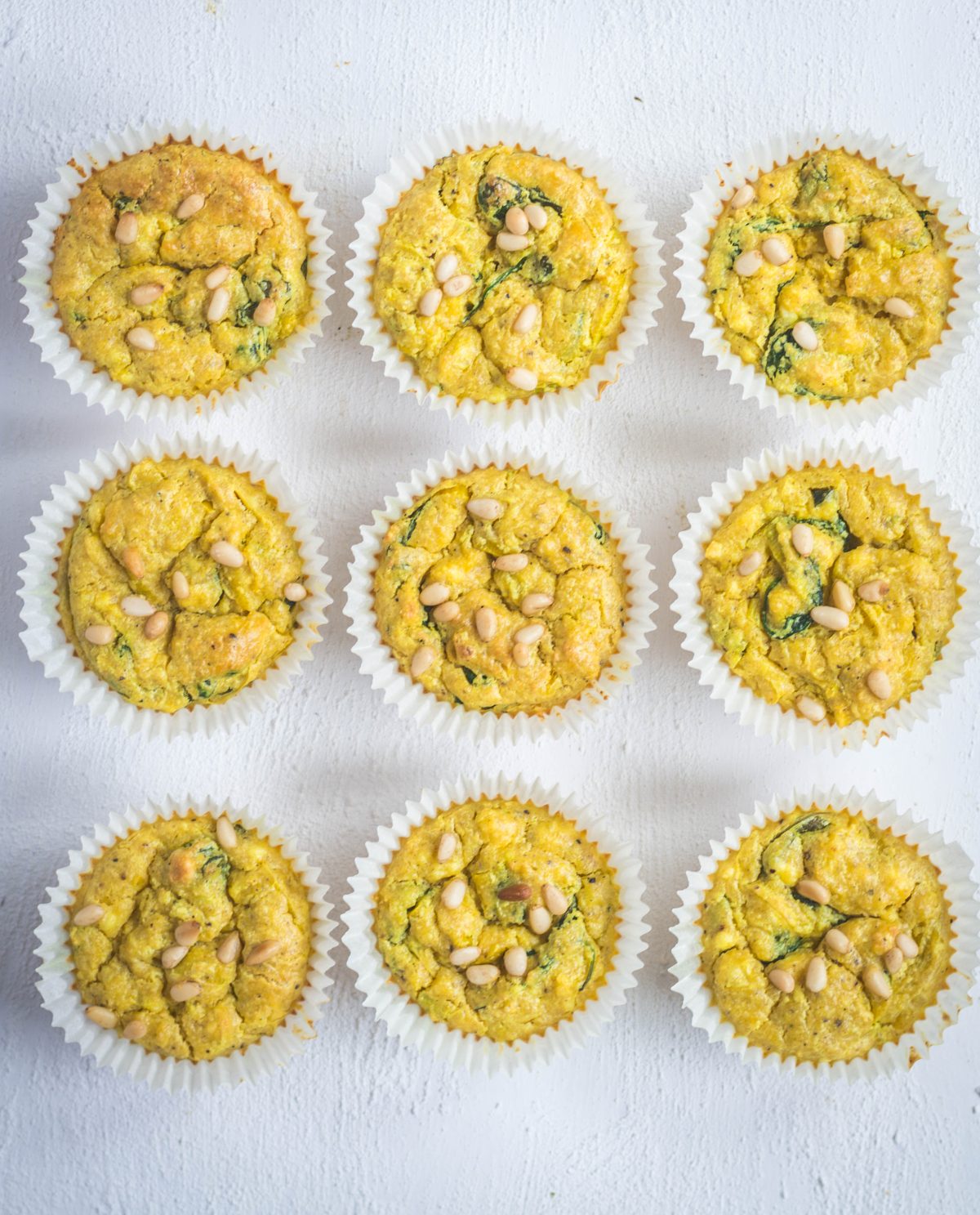 Other favourites….
Sharing ideas and recipes that you could try out while at home. But do remember this is the time to cook with ingredients that's available in your pantry or that's seasonal in the region you live in.
The fluffiest buttermilk pancakes for a lazy weekend breakfast.
A bacon jalapeno grilled cheese sandwich, to chase all your blues away.
Any Siu Mai lovers here? Make it at home now for a delicious Yum Cha experience.
Ingredient substitutes! If you run out of some pantry or fridge staples, here are a few substitutes and swaps you could follow.
A creamy, delicious, hearty and healthy cauliflower soup
An easy peasy vegetarian pho!
These pumpkin croquettes are the perfect #selfisolation treat.
Can't find mince on the supermarket shelves? Try this ancho chorizo chilli.
Slow cooker sausage with peppers; absolutely delish!
Roasted chicken with Meyer lemon and thyme; great for feeding a crowd.
Mussels are available in plenty, affordable and nutritious. Here's a great recipe to cook it more often.
89 ways to cook root vegetables. Now that's plenty to find inspiration and variety.
Your home is going to need one or more of these.