An utterly delicious, moist Avocado Banana Bread to use up all the extra rip avos and bananas from your fruit bowl. Healthy and flavourful!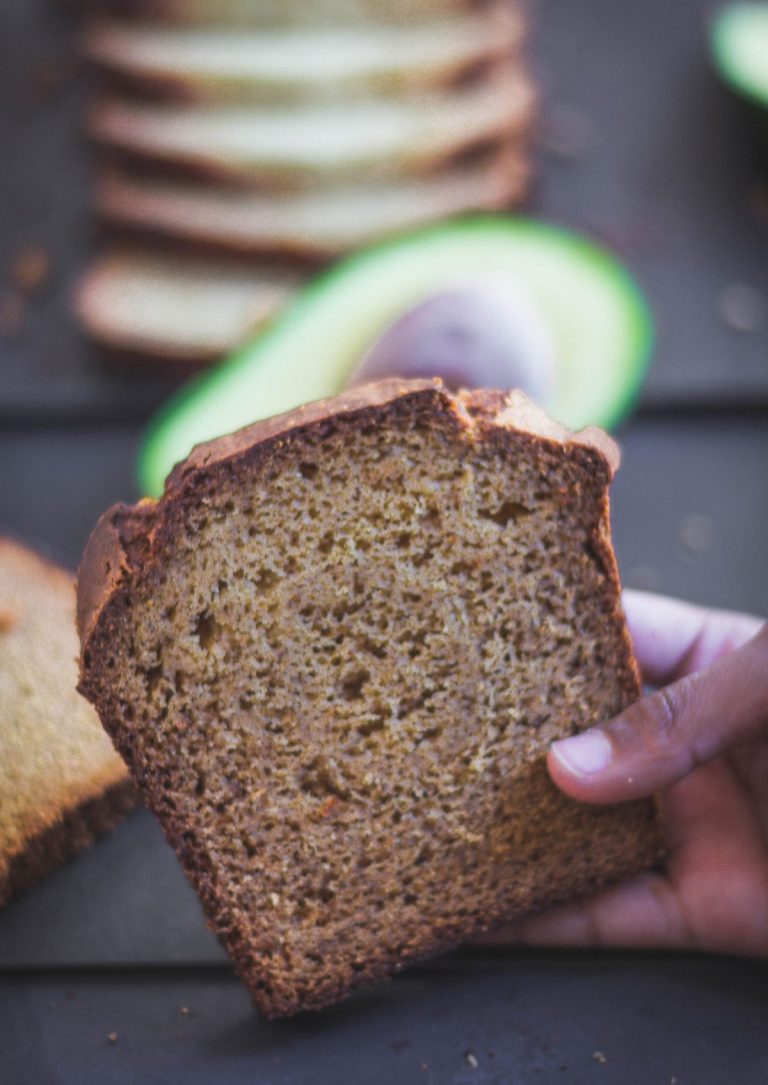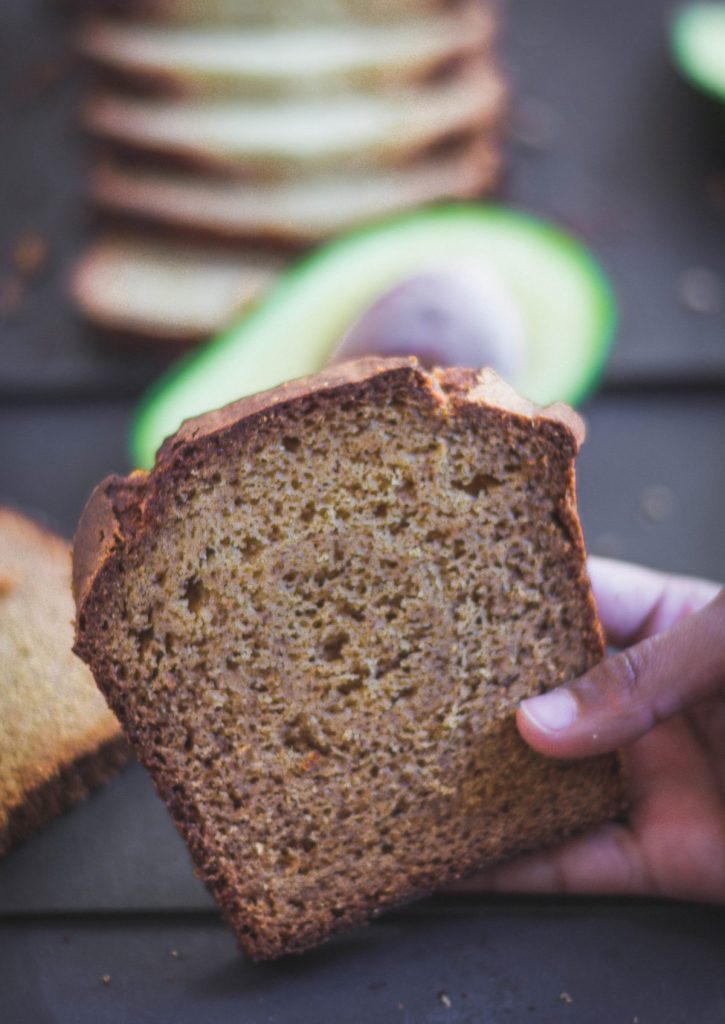 Is it possible to have a conversation these days that does not revolve around the Coronavirus pandemic? That's all we want to talk about, because our lives have been suddenly bought to a standstill.
But you know what…let's not talk about it. We will do that later….
Instead, let's talk about this deliciously moist Avocado Banana Bread!
Banana bread is a common affair in most households. Not only is it utterly delicious, but also the best way to use up those extra ripe 'soon to throw' bananas that almost all of us in our fruit bowl. It's easy to make, great for breakfast or the kid's lunchbox, hearty and healthy.
I do have a banana bread recipe on the blog, one with vegemite and almond flakes.
But this one's different, because it's more about the avocado this time. I had set out to try avocado bread, having read a similar recipe by 'Cooking with Books'. Avocados are plentiful and in season, but has less shelf life so the idea of an avocado bread was incredible.
On the way to fetching the avocado, I noticed the above mentioned 'soon to throw' banana looking forlorn at me. And that's how the avocado bread turned into the avocado banana bread.
You can easily convert this recipe into avocado bread simply by increasing the amount of avocados and omitting the bananas. Also include nuts, chocolate chips etc….if you wish to, it's an easy customizable recipe. Again this is an ideal recipe to get your kids involved. Quite a straightforward process, so the mess is minimal which is very important when you have enthusiastic kids around in the kitchen.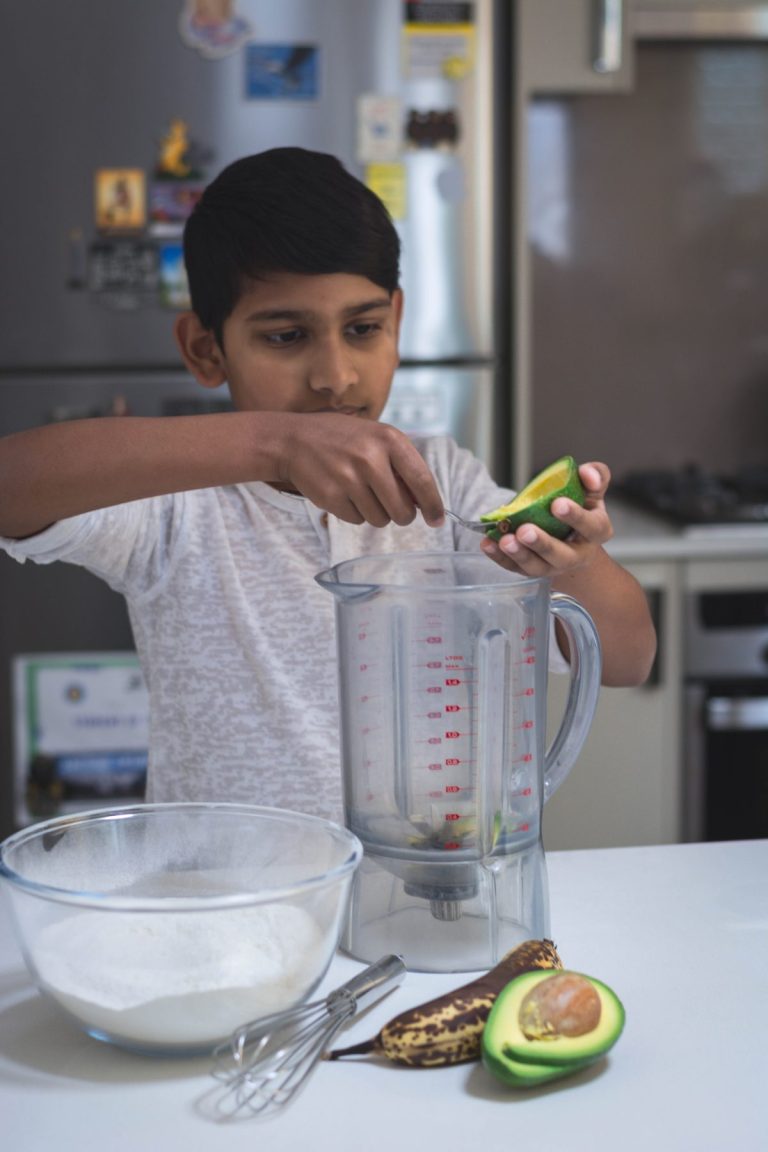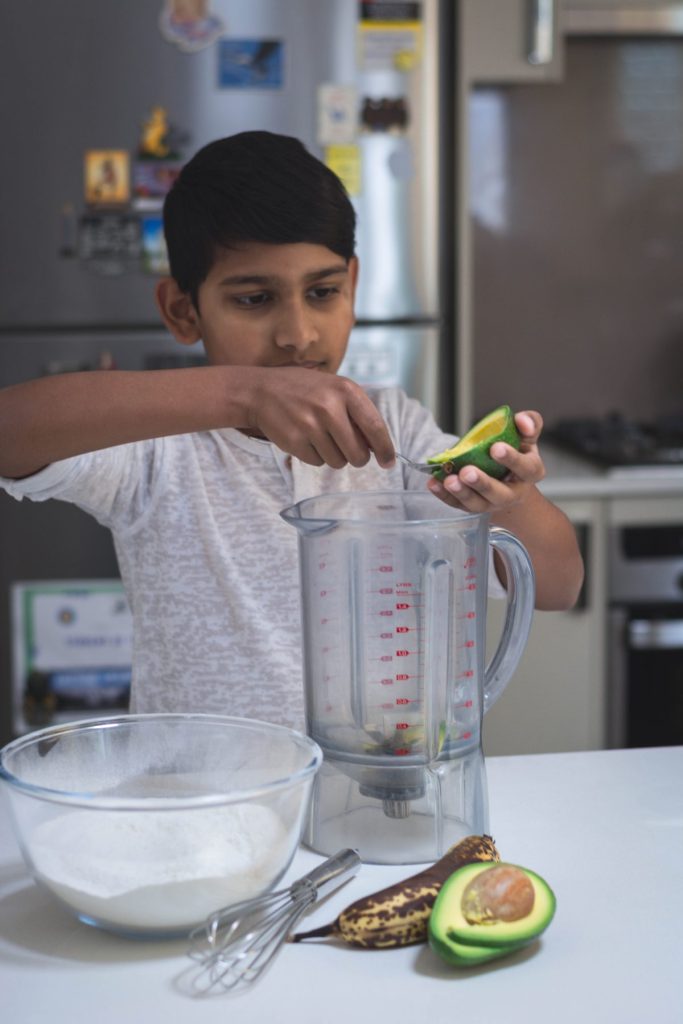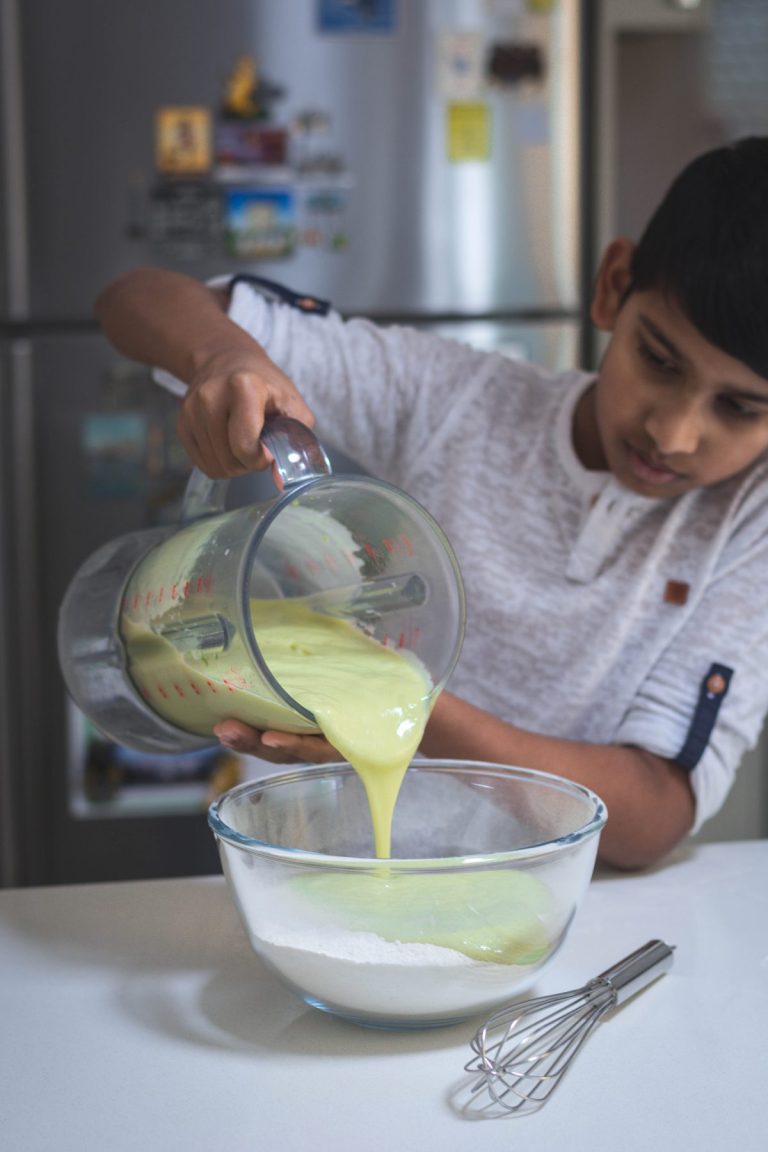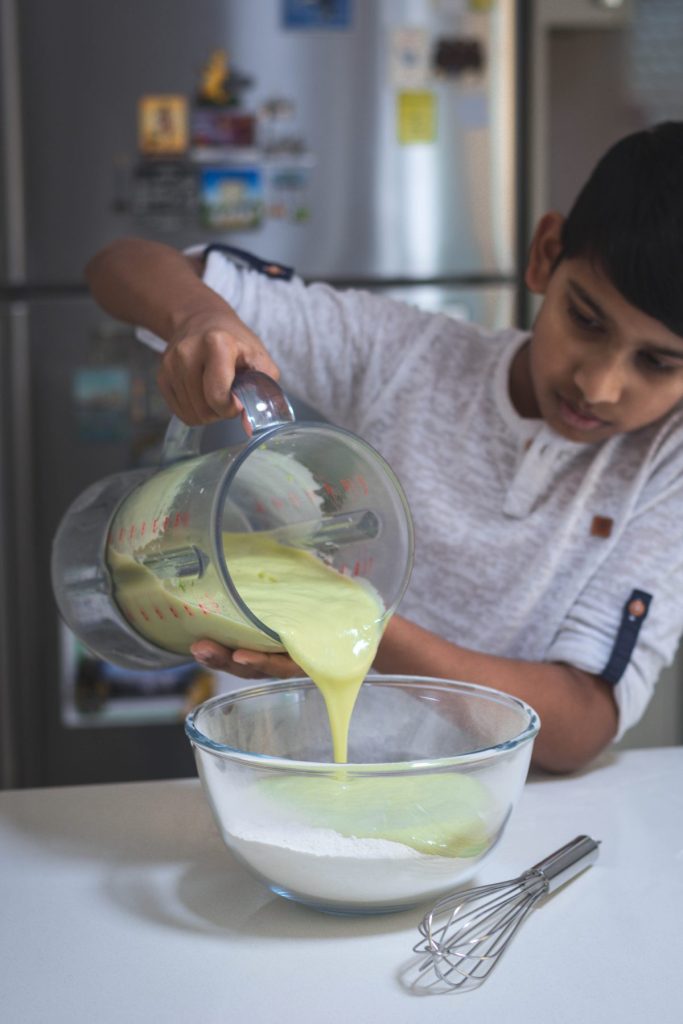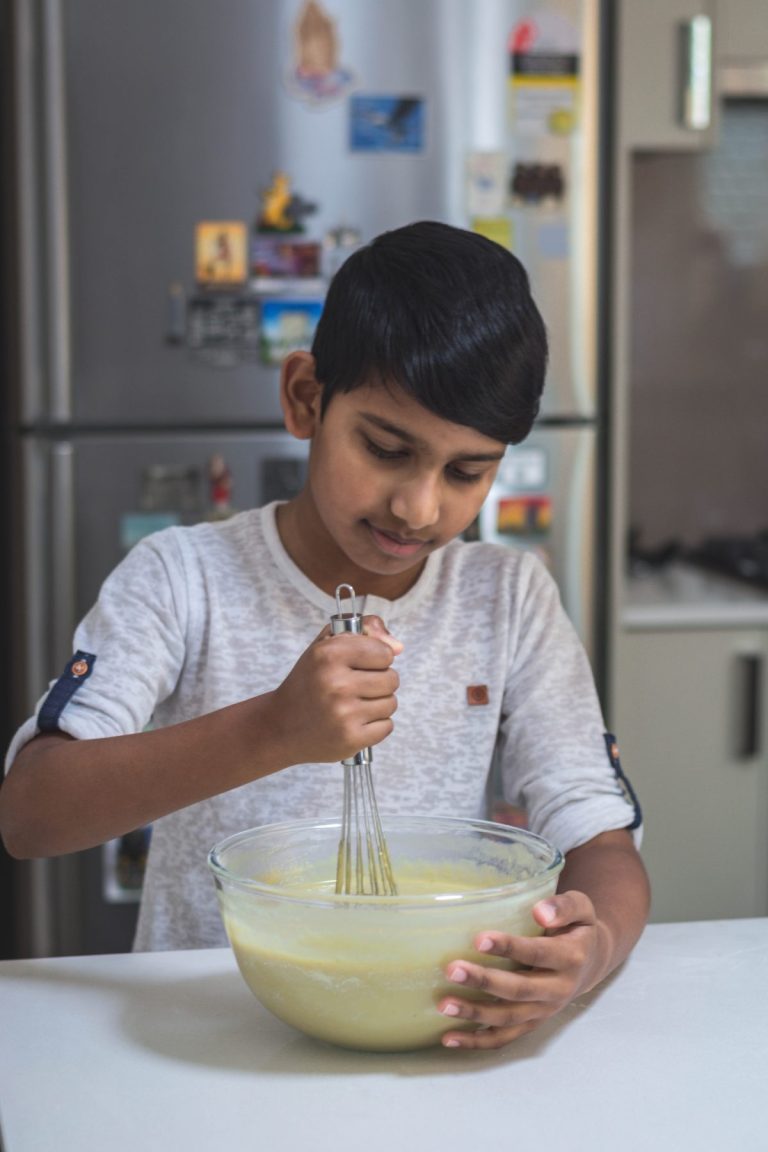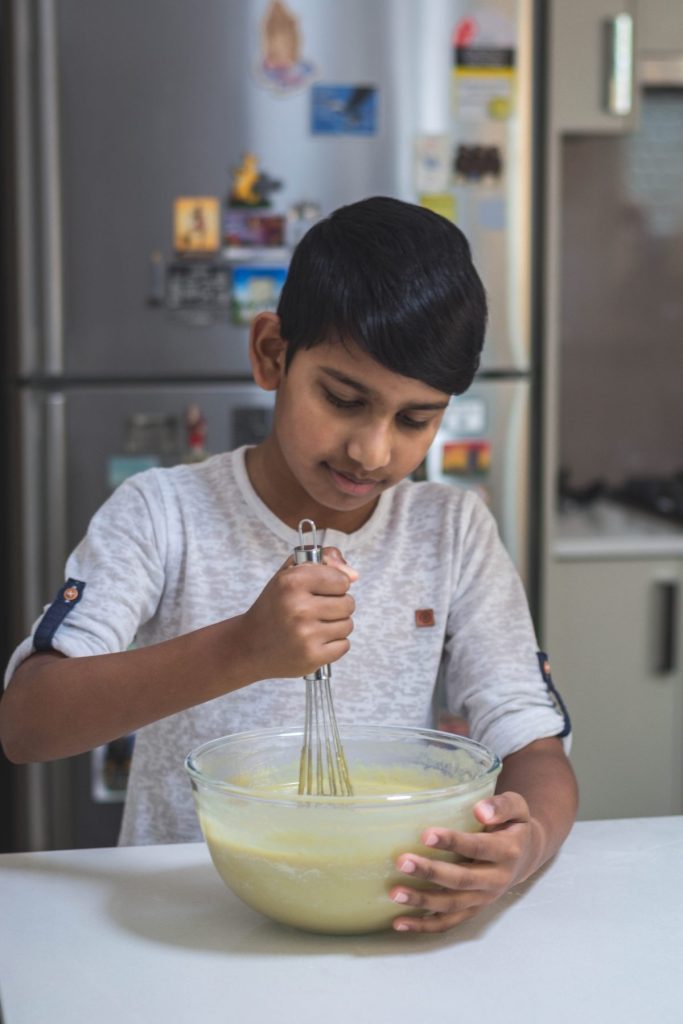 There is one small error that I made while baking this avocado banana bread. I have a small loaf pan but instead of dividing the batter into two pans, I used just one pan so the end result was not the prettiest looking bread because of the rise. Usually I would make another batch just to get a good photograph but our current times are not such that I should use up more stock ingredients just for photography purposes.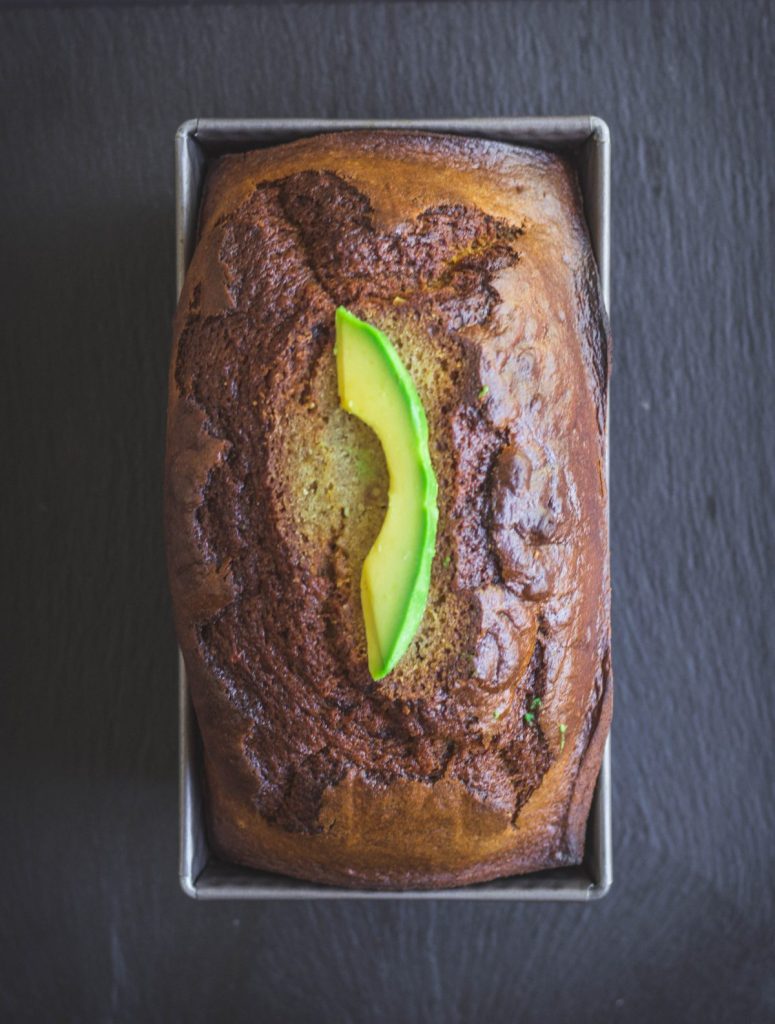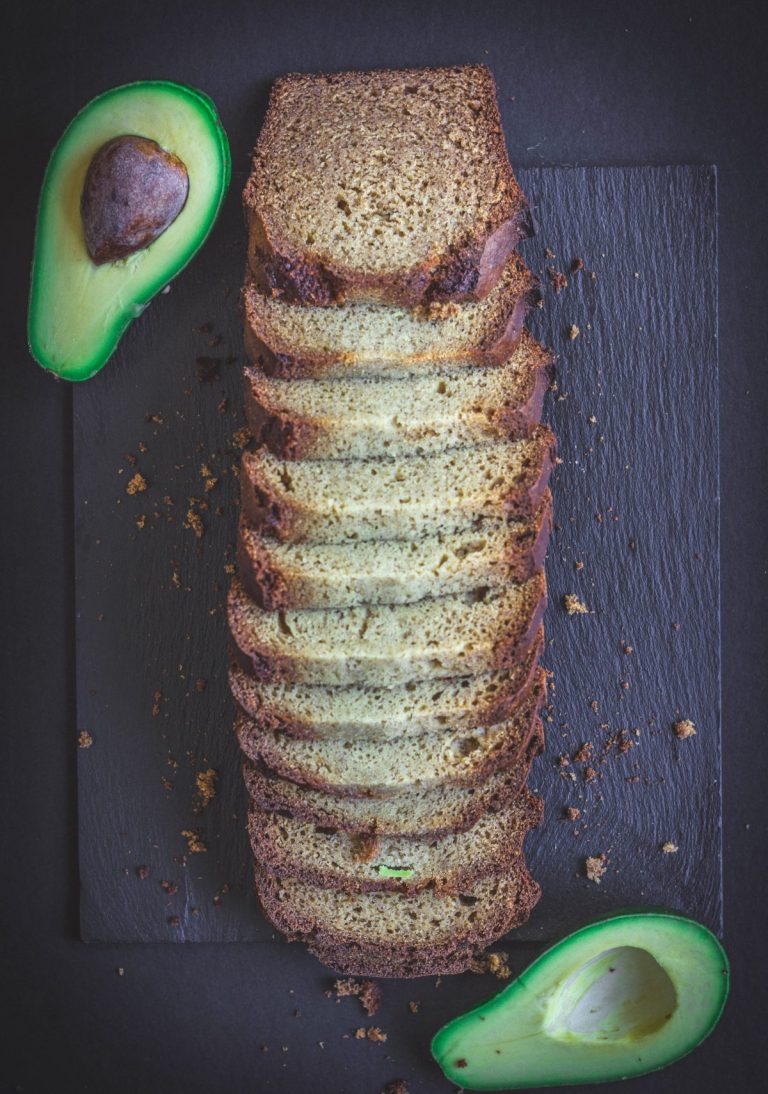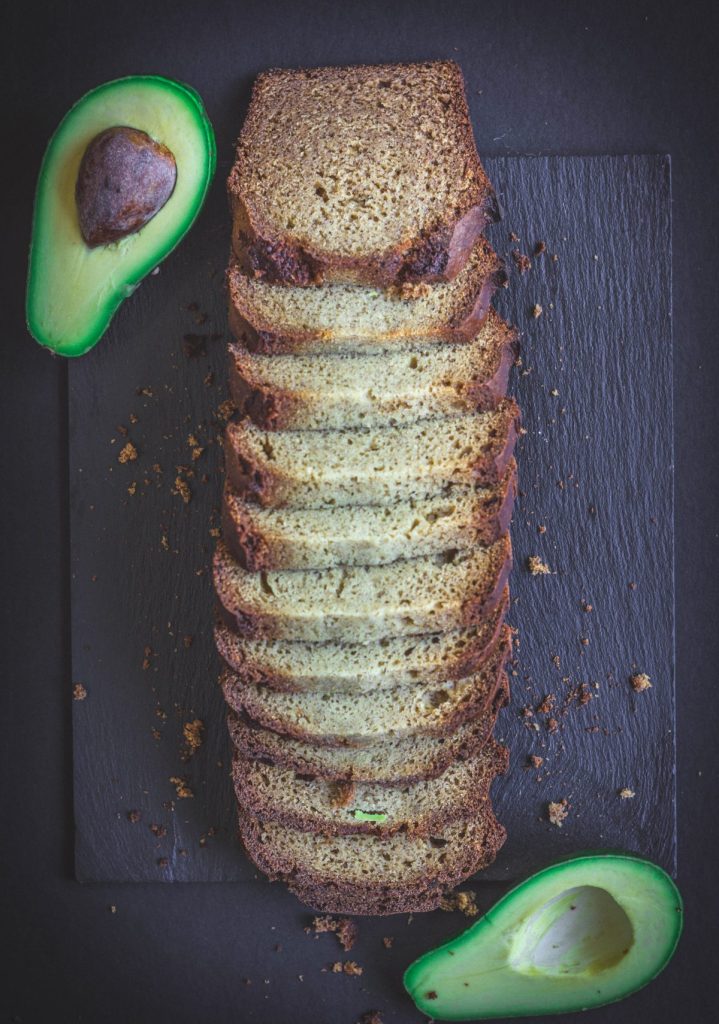 So I present to you my imperfect looking loaf of avocado banana bread, not lacking any bit in the flavour department!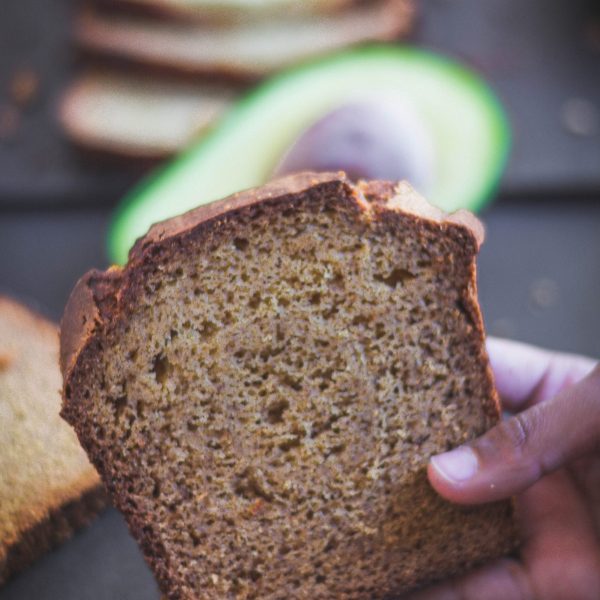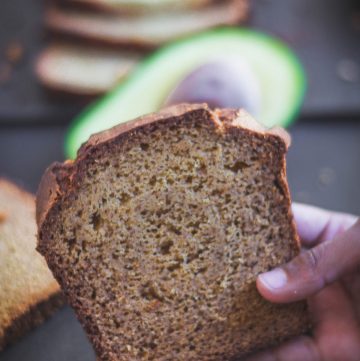 Print Recipe
Avocado Banana Bread
Ingredients
2

cups

self raising flour

1

cup

whole wheat flour

½

tsp

salt

2

tsp

baking soda

½

cup

vegetable oil

1

medium size ripe avocado

1

medium size ripe banana

1 ½

cups

granulated white sugar

¾

cup

milk

¼

cup

plain full fat yoghurt

½

lemon; juiced
Instructions
Preheat the oven to 170°C (fan forced).

Grease the loaf pan (refer notes) with butter or line with baking paper and keep aside.

In a large bowl, add the self raising flour, whole wheat flour, salt and baking soda.

Into a blender, add the avocado, banana, sugar, milk, yoghurt, oil and lemon juice. Blend till smooth and pour into the dry ingredients. Whisk till incorporated.

Pour into the greased loaf pan and bake for 1 hour 20 minutes or till done. Turn the pan around halfway through to ensure even cooking. Since oven temperatures can vary, check after 45 minutes, and thereafter every 5-10 minutes. To confirm if the bread has cooked through, insert a skewer in the middle of the loaf, the bread is cooked if the skewer comes out clean.

Cool for 30 minutes before slicing.
Notes
If you do not have self-raising flour, replace with all purpose flour but add 2 tsp baking powder to the dry ingredients.
If you have a small loaf pan, then use two and fill up only till the halfway mark as the batter does rise up.