It has been close to 3 months since I penned a line here.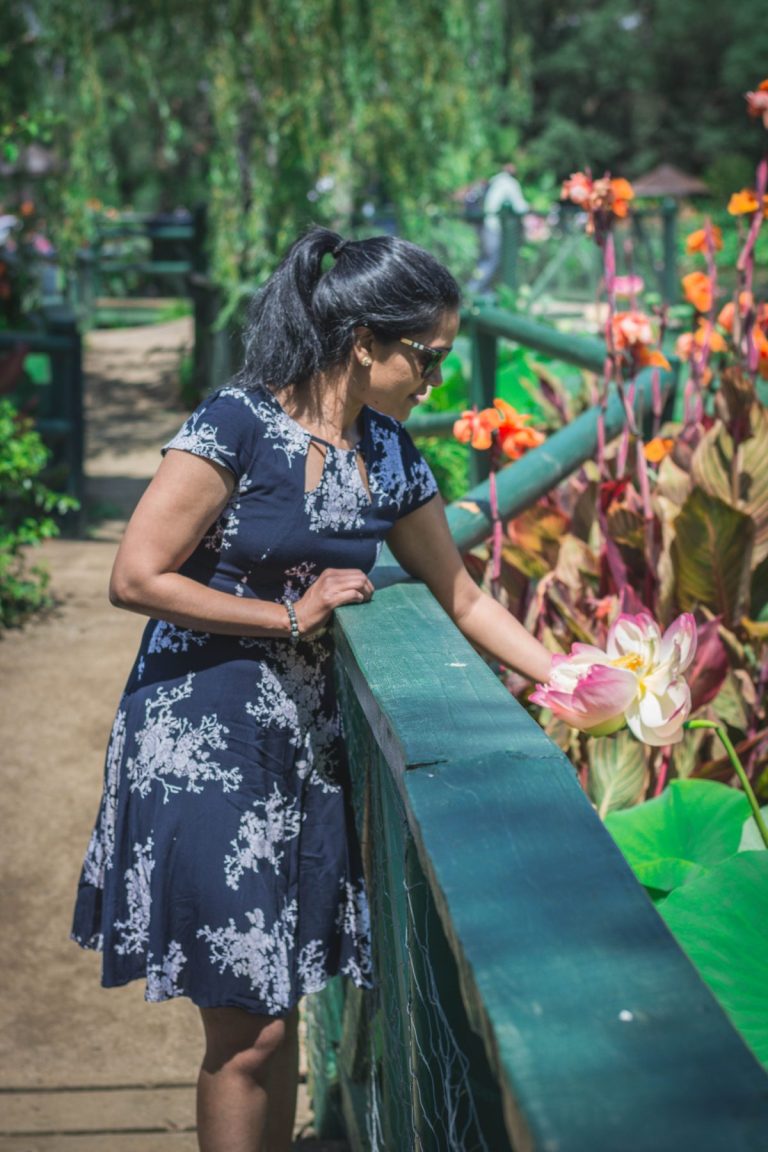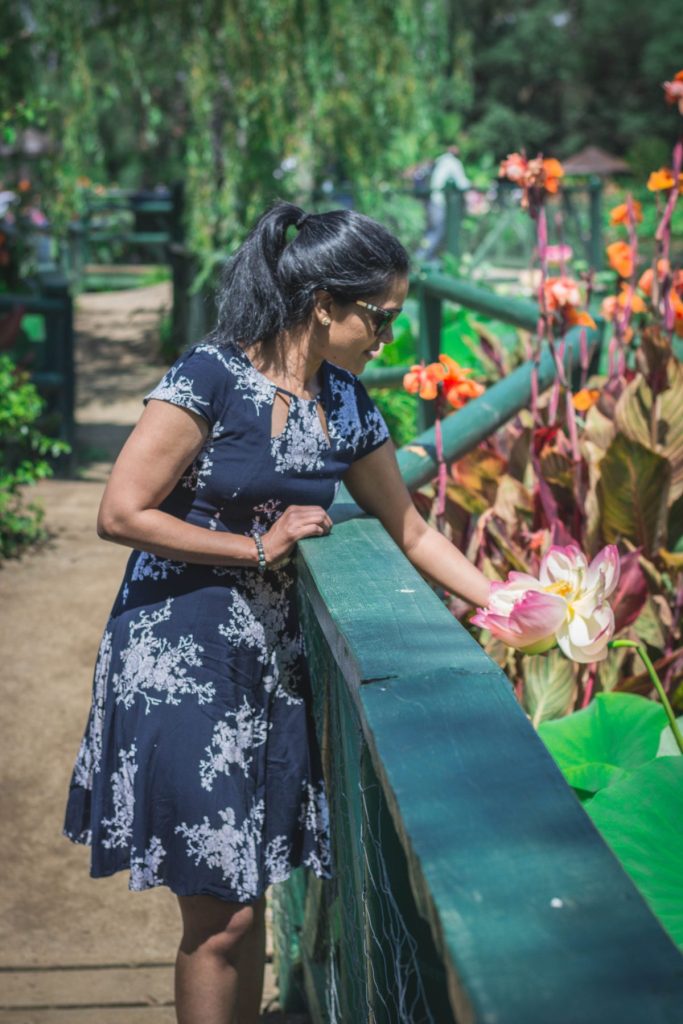 This has been the longest break I have taken from blogging since the start 6 years ago. As I have been quite active on social media, most of you have not realised that I haven't published anything on the blog for so long.
It was not an intentional break. What began as a Christmas/New Year holiday break sort of extended into this 3 month long hiatus. Now that I look back, I think the real reason was that I was uninspired to create.
It's not that I didn't work or create at all. There were plenty of client projects, mostly for social media and I did photograph, create recipes etc…. But all of those felt intentional, like a job to be done. Usually when I create content for my blog, it's to fuel my passion and desire about food and stories around it. I often write and create for myself than anyone else…..and that's what was missing these past couple of months. 2020 was an overwhelming year and perhaps that's why I felt so exhausted and uninspired.
A good long break was just what I needed…..
And now I am back but instead of sharing a recipe today, I thought I will explain my absence here and share a few tidbits of what's been happening in life.
We were fortunate to have most of the restrictions lifted in December and that meant being able to spend the holidays with close friends we hadn't met in more than a year. There were many interesting gifts that I received over Christmas but one of my favourites was the Australian Native Ingredients Experience Box that was sent to me by Foodie Trails.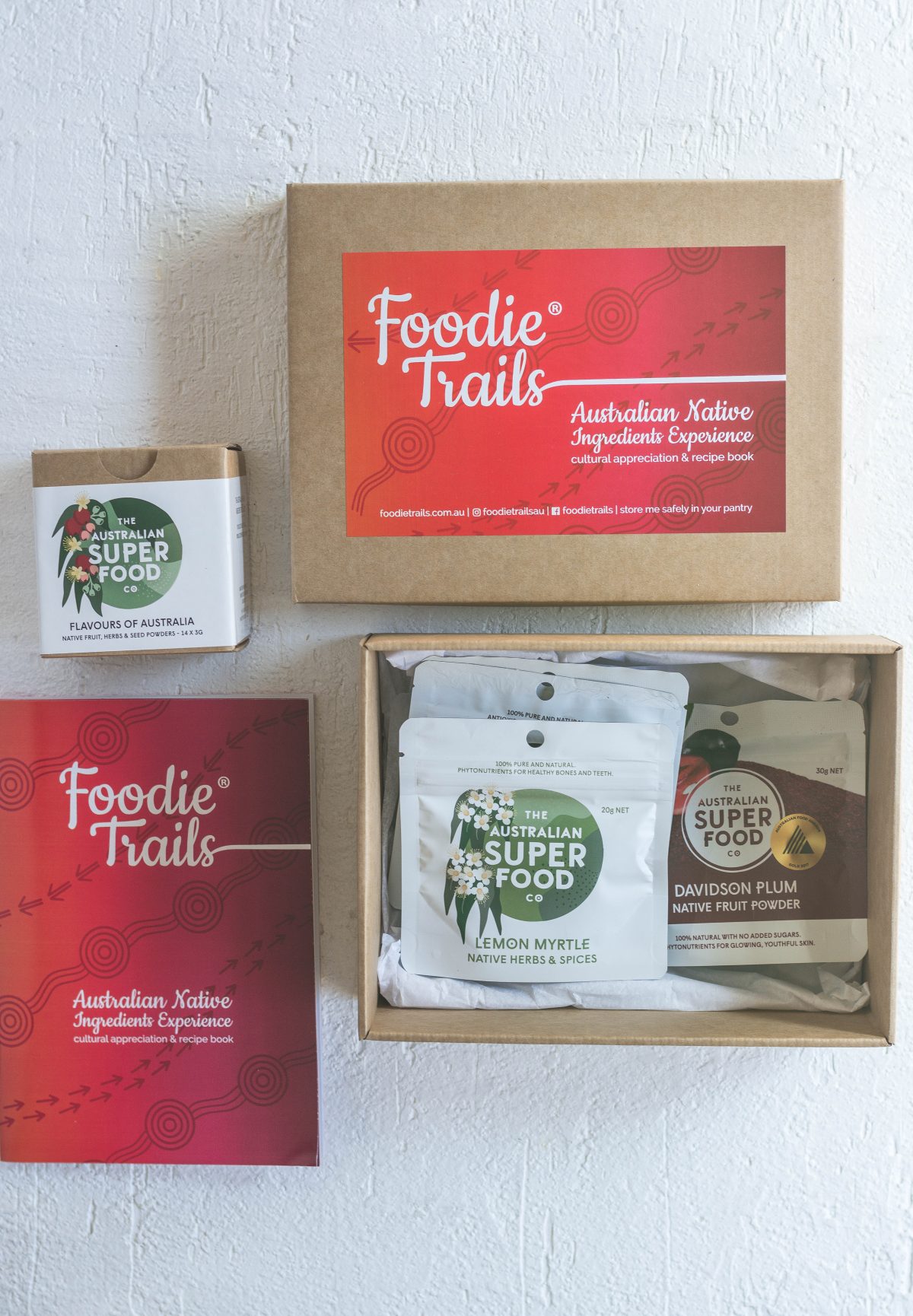 I enjoy learning more about native Australian ingredients, its origins, benefits and different ways to use it in everyday cooking. There are a few that I use often like pepperberry, lemon myrtle, wattle seed etc…. but this curated box from Foodie Trails gave me an opportunity to learn and cook with many more like rosella, Davidson plum, Kakadu plum, Quandong, Finger lime etc….
The Foodie Trails box also contains detailed information about each ingredient like place of origin, flavour profiles etc… Plus there is also a book featuring recipes using these native ingredients; each recipe has been shared by famous Australian chefs who are passionate about using bush foods in their cooking.
To learn more about the Australian Native Ingredients Experience Box and how to order it, visit Foodie Trails website.
Every single recipe in the Foodie Trails cookbook looks delicious but to start with, I tried out the BBQ Prawns with Finger Lime and Desert Lime Chilli dressing. Our seafood stores are just overflowing with the best produce these days so I got some tiger prawns for this dish. This recipe would work brilliantly with lobsters and cray fish too.
Oh boy! The final dish was just amazing….the delicious sweetness of the juicy prawns coated in the tanginess of desert and finger lime, heat from the chillies and freshness of the herbs.
This experience box from Foodie Trails is a must try for all foodies!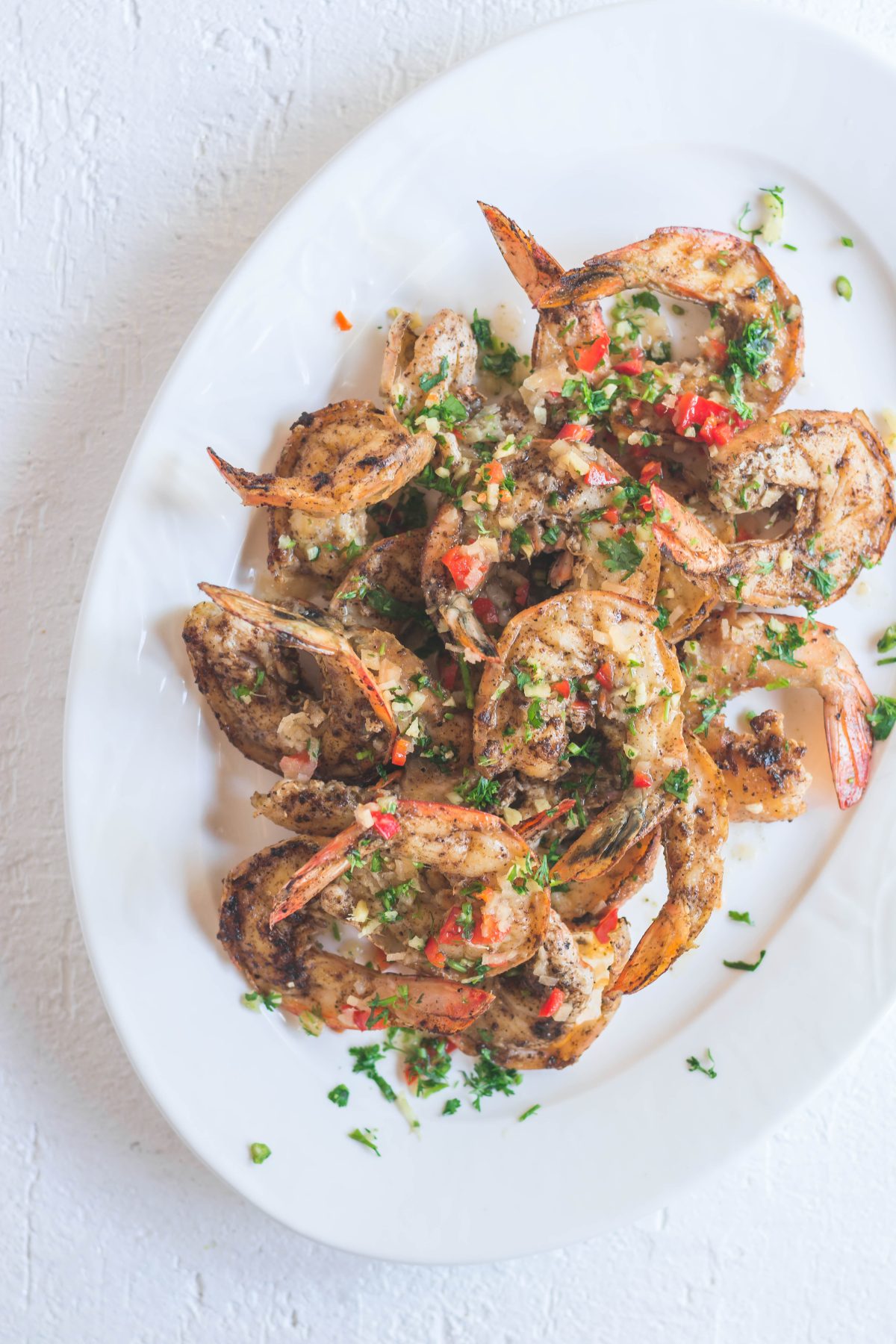 I will never take dining out at a restaurant for granted ever again. It's something I missed sorely during the lockdown, so it was a joy to be able to get back to the restaurant dining experience.
Musou Malaxiangguo was a delicious discovery for my spice loving taste buds.

Musou celebrates the traditional culinary art of 'chao' or stir frying/searing food on high heat with very less oil. The extensive menu at Musou is designed to cater to all dietary preferences since you can choose the ingredients that go into the making of your customised stir fried dry pot (Ma La Xiang Guo).

We tried out three different dishes;

1.Mala stir fry (Basa fish slices, lotus, broccoli, crab stick, pork belly slices, tofu and cheese prawn meat) – not too spicy but oh boy, this was a cracker of a dish. Very highly recommended!

2. Stir fried noodle with mixed seafood – a delicious stir fried noodle dish perfect for those who do not prefer much spice.

3. Stir fried prawn meat with chilli – another showstopper dish. This one's for those who enjoy a spice kick. There is a liberal use of dry chillies and Sichuan peppercorns, will set your tongues on fire but absolutely sensational.

The best drink to accompany the food at Musou are the delicious teas from Gotcha Fresh Tea, a perfect match for the spicy treats. We tried out the Kumquat lemon tea, Lychee green tea & Aloe vera collagen tea).

We also tried out Jiang Xiao Bai, a traditional Chinese liquor distilled from sorghum (almost like a Chinese style vodka). Enjoyed as shots, this was a great pairing with the food too.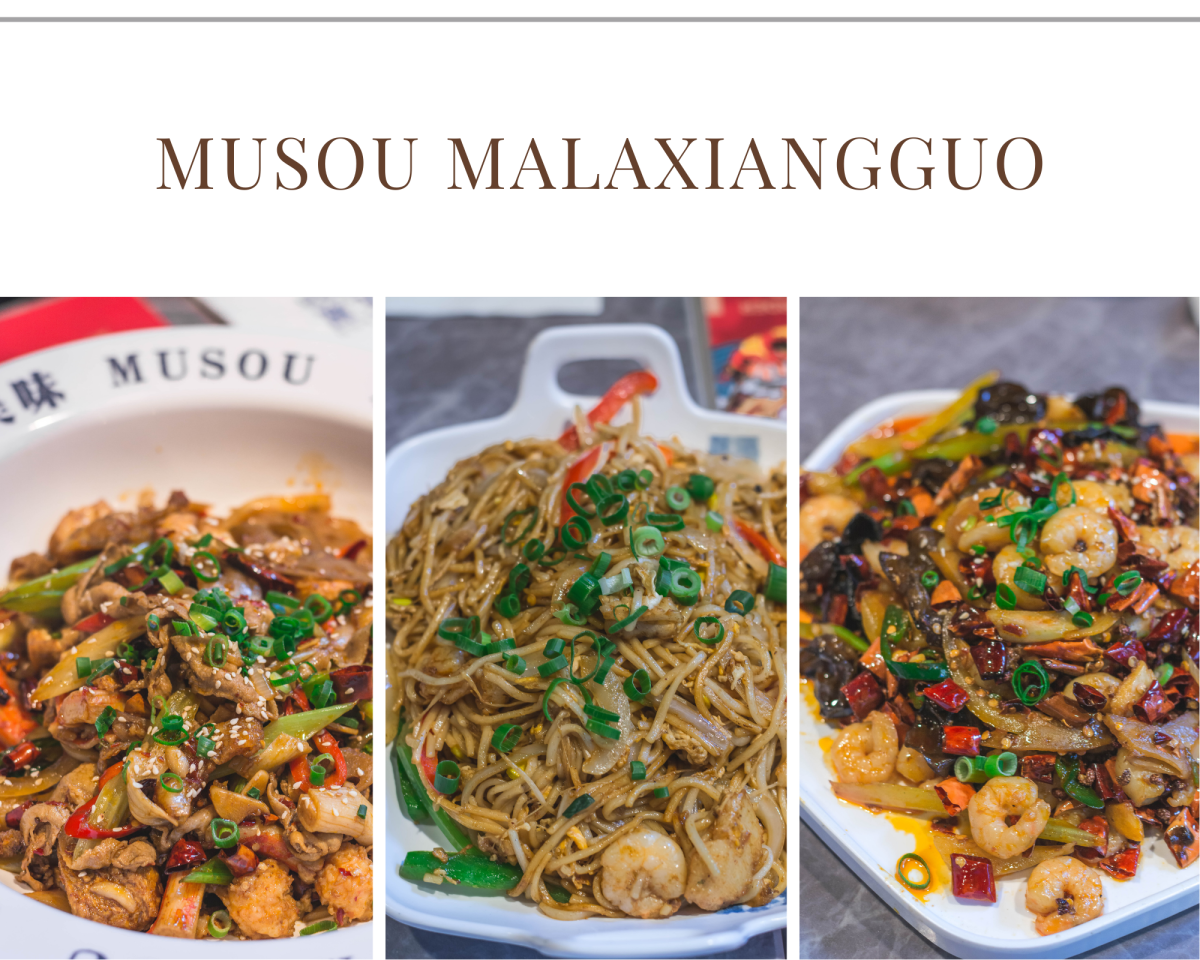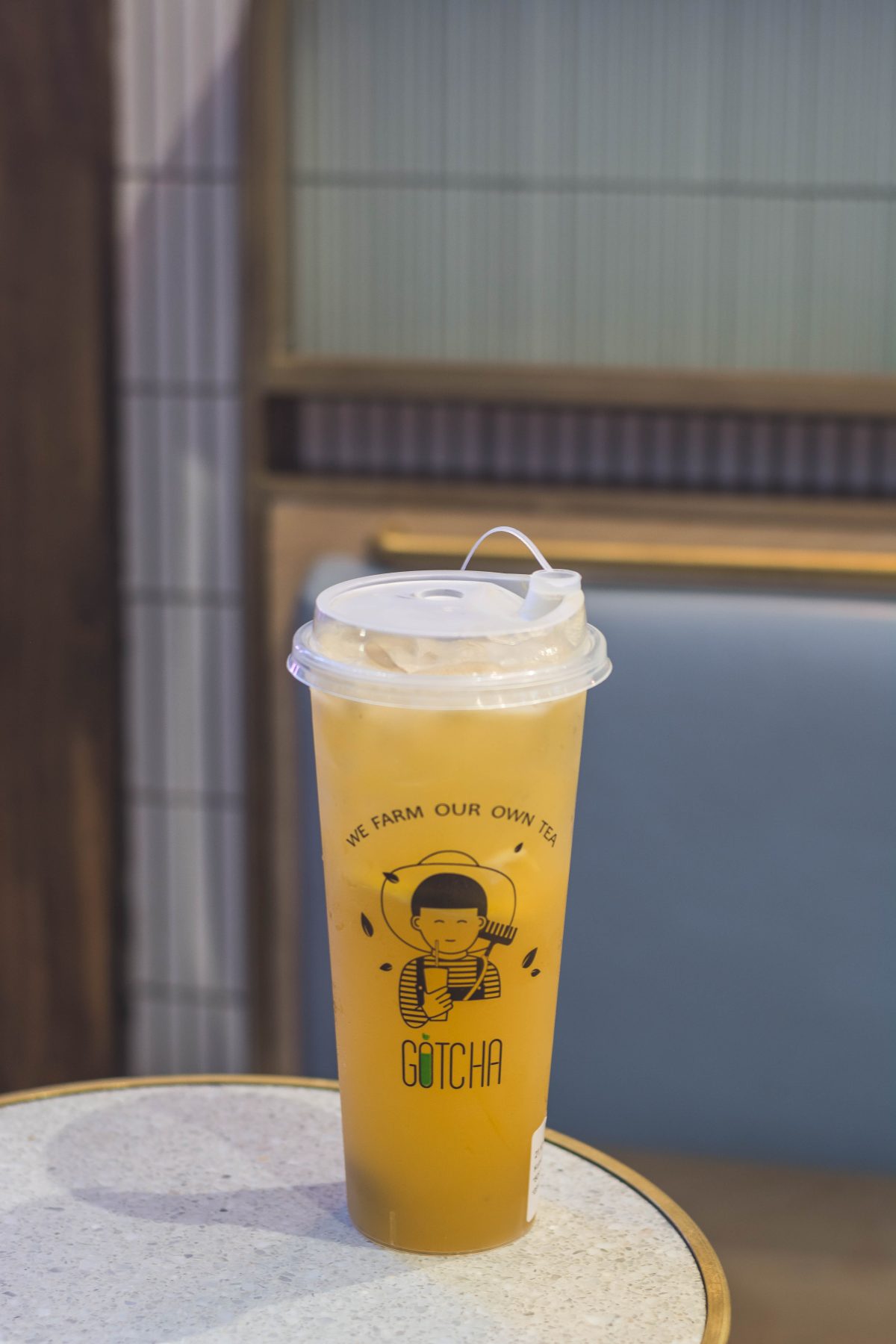 I also had a lot of fun working with some amazing clients during these three months. And the one that pushed me most out of my comfort zone was developing a recipe for 'Butter Chicken Lasagna' using Latasha's Kitchen Butter Chicken Concentrated Sauce. Recipe development is what I enjoy most in the whole creative process around food, so I was ecstatic when this dish turned out so delicious.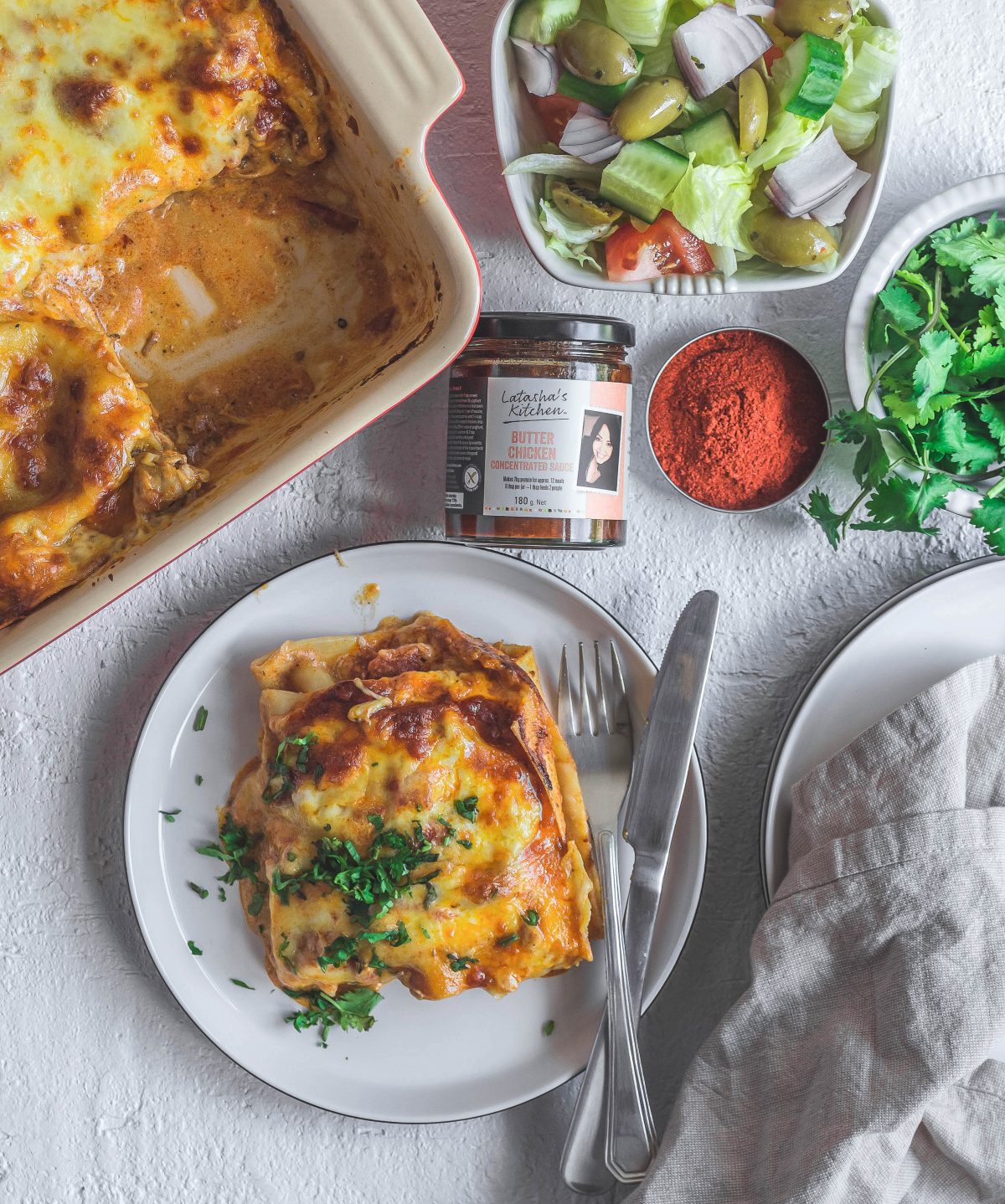 Other favourites……
Food and Drinks:
I have begun to appreciate Gin a lot more these days especially trying out various Gin cocktails. If you appreciate gin, do check out this Sparkling spiced blackberry negroni.
And since we are on the topic of gins, you need to check out Gin Loot, a unique monthly subscription box for all the gin lovers!
While tacos are a regular feature for dinner in my home, I haven't really made many enchiladas. This chicken version looks incredible.
These Korean meatballs look absolutely sensational.
This Bombay style bhel puri looks amazing, gotta make some for the weekend.
Home:
I have been thinking of investing in a Hibachi grill and this one from Matt Blatt really fits the bill.
My favourite kitchen appliance is a good set of knives and this collection from Shun looks sensational.
Love the wine glasses from Plumm, and I am slowly building up my collection.
Fashion:
Totally loving this cotton linen blazer from Trenery, and such a brilliant shade of green.
Photography:
Totally love his food photography; very inspiring!