A fizzy, bubbly, light and refreshing cocktail!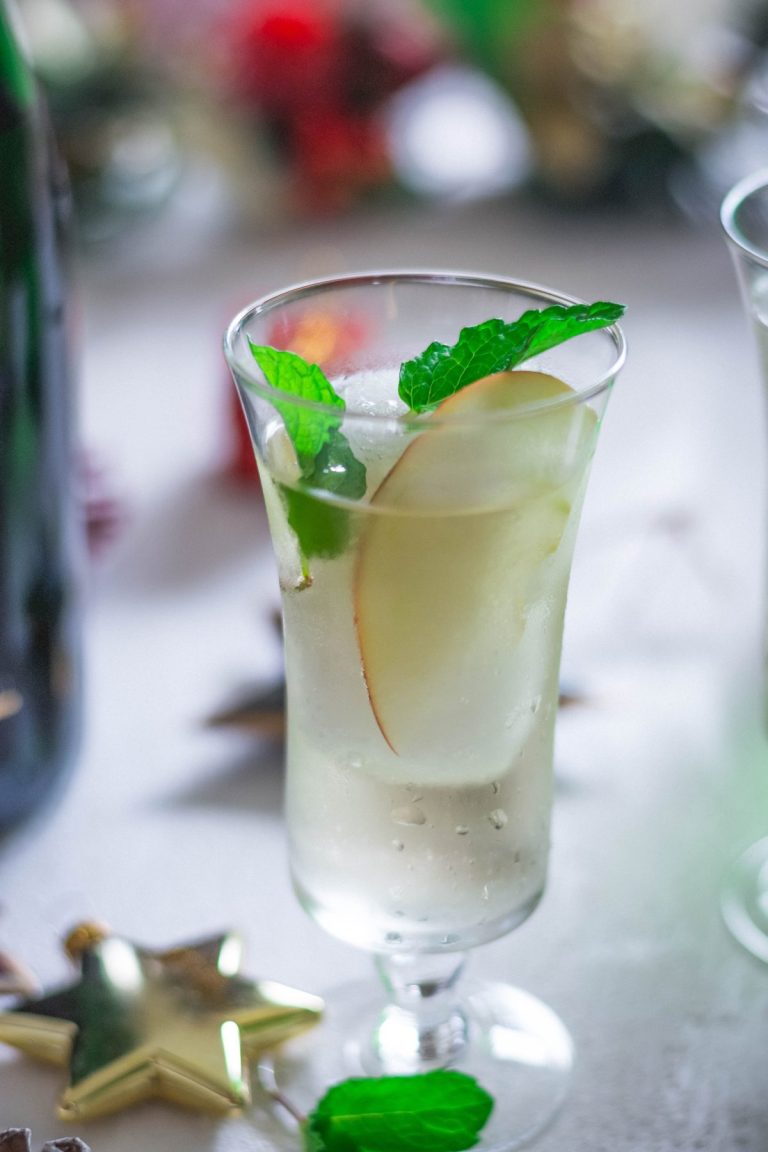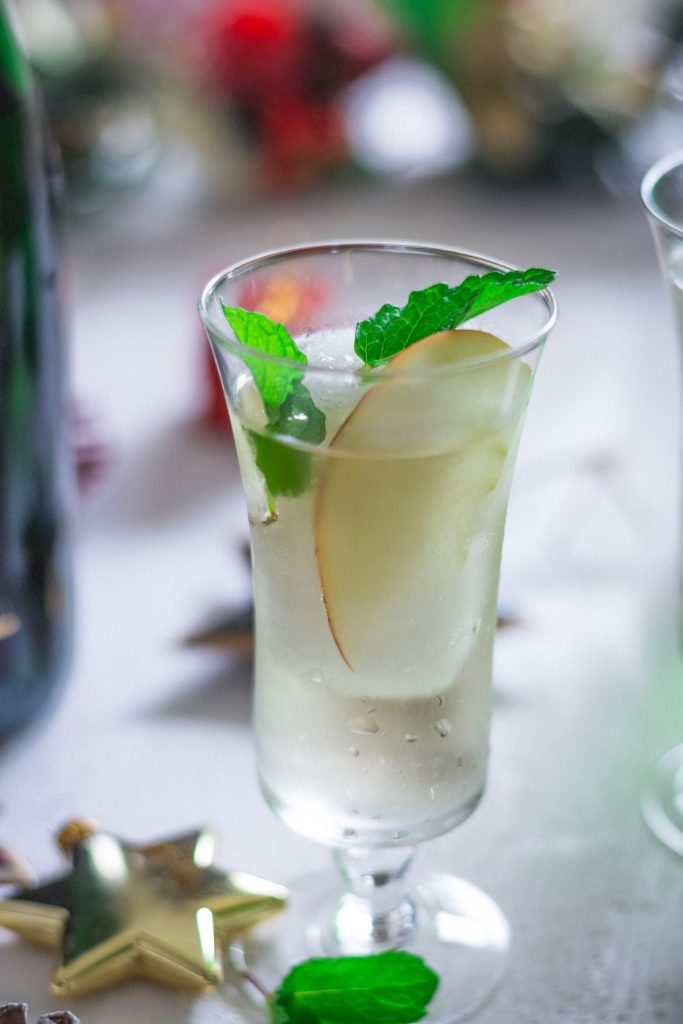 Letting you in on a little secret….this cocktail recipe was photographed exactly one year ago and was supposed to be published during the Christmas season. But I got so busy that it was totally forgotten till the start of this year. Since I had shot it using a Christmas theme, there seemed to be no point posting so decided to wait till this year's holiday season was upon us.
Elderflower or elderberry has a long standing history of being used for medicinal purposes. The flowers, fruit, bark and various other parts of the plant are used in several different medicinal preparations for centuries.
The plant, in its raw form, is considered to be toxic. However the berries and flowers can be cooked and used for several culinary purposes. The elderflower cordial is made by steeping the flowers in boiling water to extract the flavours to which other ingredients like sugar, citric acid etc… are added.
Elderflower cordial is non-alcoholic so a great choice for mocktails, desserts etc…. though it can be used in alcoholic cocktails too like I have done. Elderflower liqueur is the alcoholic version and is a great ingredient to add sweet floral notes to any cocktail. It's extremely versatile and can be paired with vodka, gin, champagne etc…and also used in many dessert preparations.
In this recipe, you can swap out the cordial for the liqueur though you might be need to adjust the sweetness of the drink as the cordial tends to be slightly more sweeter.
The Elderflower Champagne Fizz is a delicious summer cocktail. It's light as I have used elderflower cordial instead of liqueur which means the alcohol content is only from the Champagne. You could use a liqueur too and swap out the Champagne for any sparkling wine, preferably a dry style.
A dry white wine can also be used to make this cocktail but if doing so, you need to top up with sparkling water/soda for the fizz effect.
I know this is a drink that most of my girlfriends will enjoy and I am so looking forward to having a party, hopefully more restrictions will ease by next month.
I have also added a thin slice of apple to each glass. There's just something so utterly delicious biting into the fruit when it has absorbed the flavours of the cocktail. The apple slice is not just a garnish, it actually contributes to the overall flavour of the cocktail by imparting a subtle sweetness. Next time, I will try with a slice of pear which I am sure will be just as delicious.
So let's raise a toast to all the invaluable lessons that life taught us this year….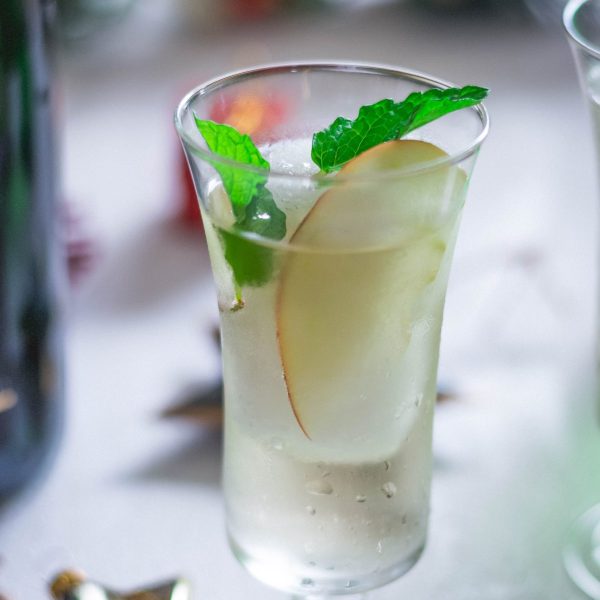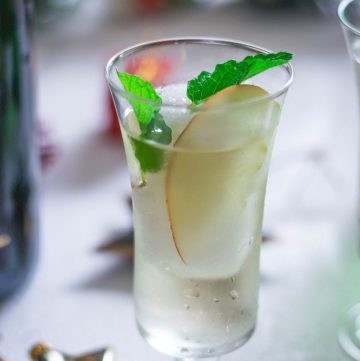 Print Recipe
Elderflower Champagne Fizz
Ingredients
30

ml

elderflower cordial

Champagne

dry/Brut style

1-2

thin apple slices

Fresh mint sprigs

Ice cubes
Instructions
Place 2 ice cubes in a champagne flute and add 30ml elderflower cordial.

Top the glass with champagne and mix lightly.

Garnish with apple slices and fresh mint
Notes
I used the Bottle Green elderflower cordial that's available at Woolworths. If you are asking a different one, you might need to adjust quantities depending on the sweetness of the cordial.