The food at Café Escargot can be described as delicious home cooking served restaurant style. This is the place you must visit if you want to experience the most delicious escargot preparations.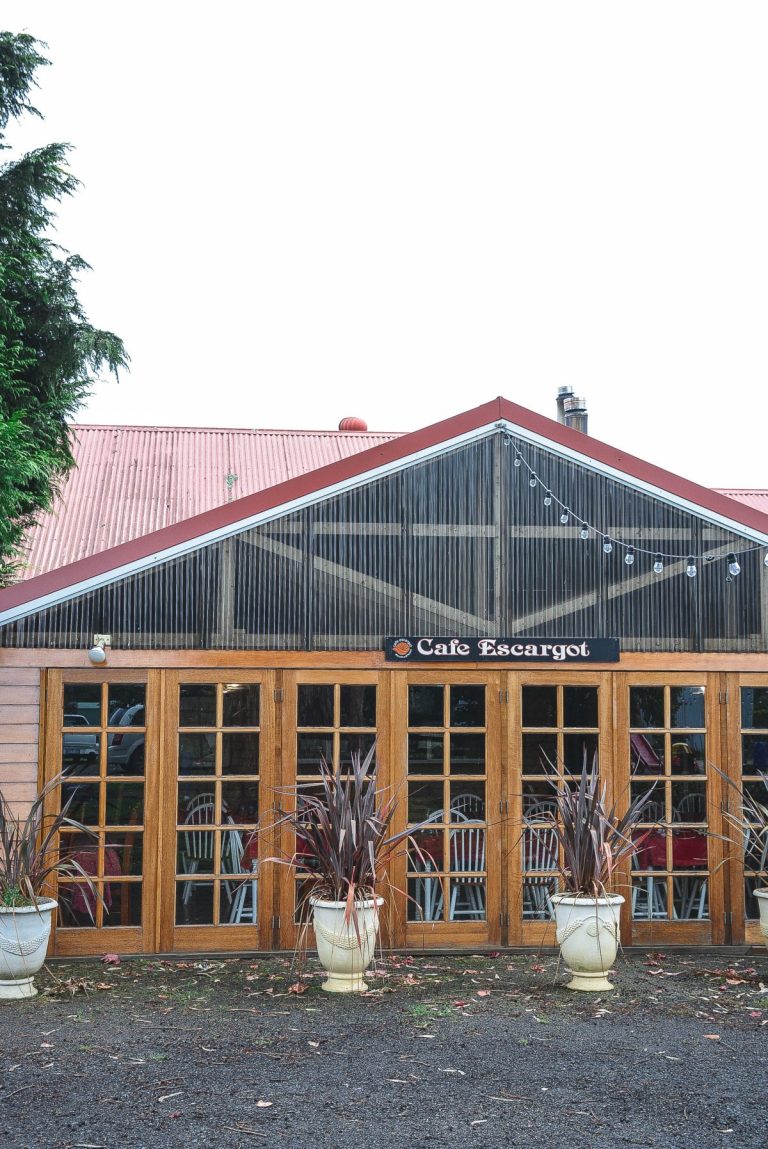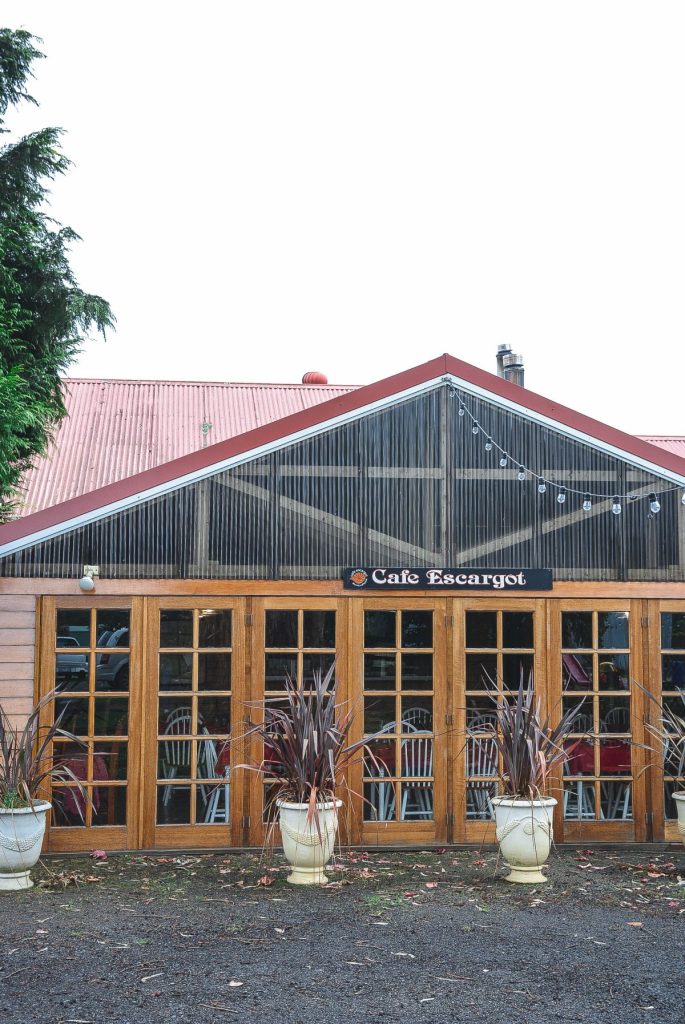 Our recent trip to South Gippsland will not be complete without sharing with you our wonderful experience staying and dining at Café Escargot.
We came across Café Escargot while searching for accommodations through Airbnb. The description sounded wonderful and perfect for our trip but what really caught our attention was the fact that it was also a working Escargot (snail) farm and had a restaurant on site.
Both the farmstay and restaurant are situated on 8 acres of lush, picturesque land.
I am not going to write much about the farmstay but more about our dining experience at Café Escargot. The farmstay was a modest one, newly renovated with all the basic amenities required for a small family. The hosts, Vincenza and Doug, are extremely friendly and hospitable so it's a great idea to have a chat with them prior to booking your holiday. The farmstay is very popular and tends to get booked out so make sure that plans are made ahead of time.
The best part of our stay here (apart from the dining experience) was the breathtaking views from the farmstay….lush green rolling hills as far as your eyes can see with lazily grazing cows for company. And boy if it rains, the views are even better. The experience would be even better during the warmer months when you can hang out in the garden over a cup of coffee or a glass of wine or simply relax with your favourite book.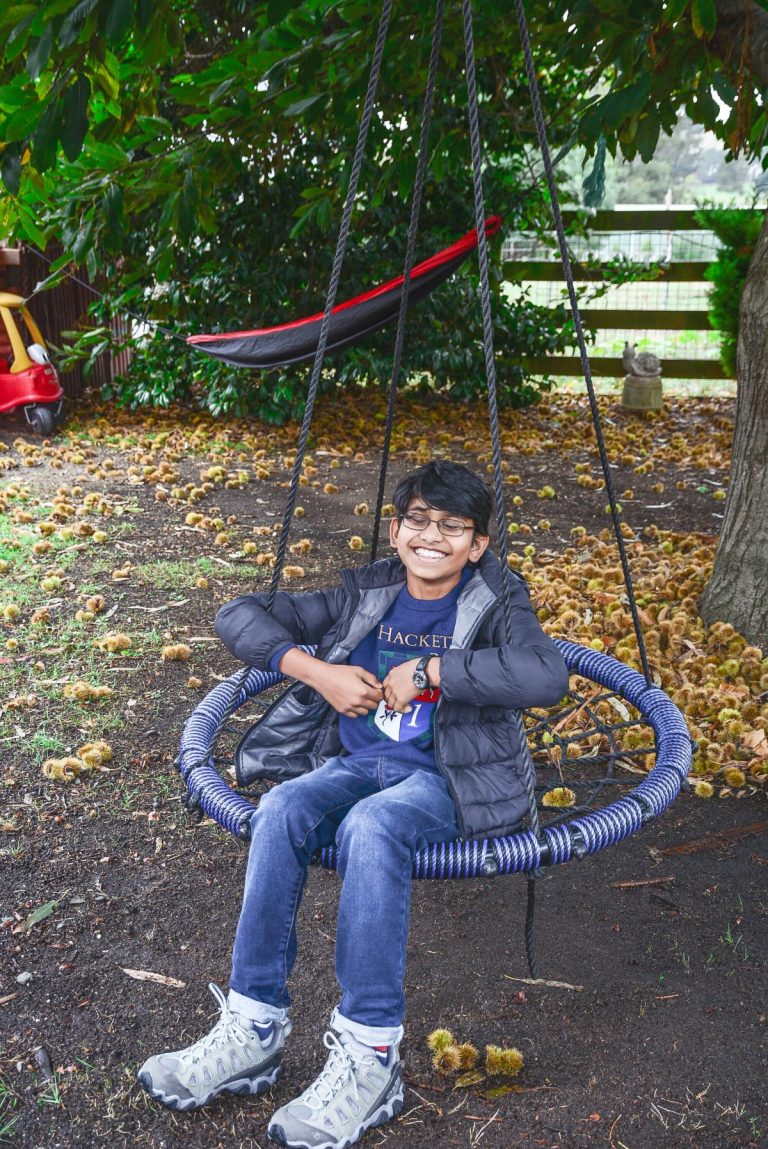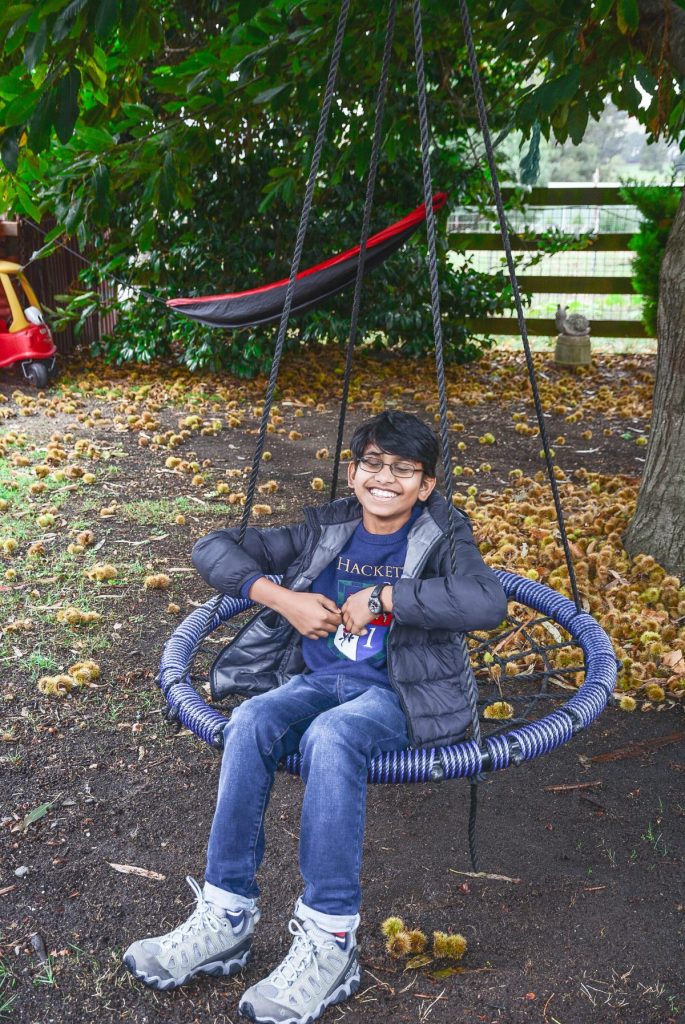 Guided tours of the escargot farm are provided but unfortunately, the farm was closed for renovation when we visited so missed out on that experience.
Now let's get to the best part…..the food!
In a nutshell, the food at Café Escargot can be described as delicious home cooking served restaurant style.
(The food and drinks that I have written about were consumed over a 3 day period. This gave us the opportunity to try out a variety of dishes which I consider valuable while writing a review).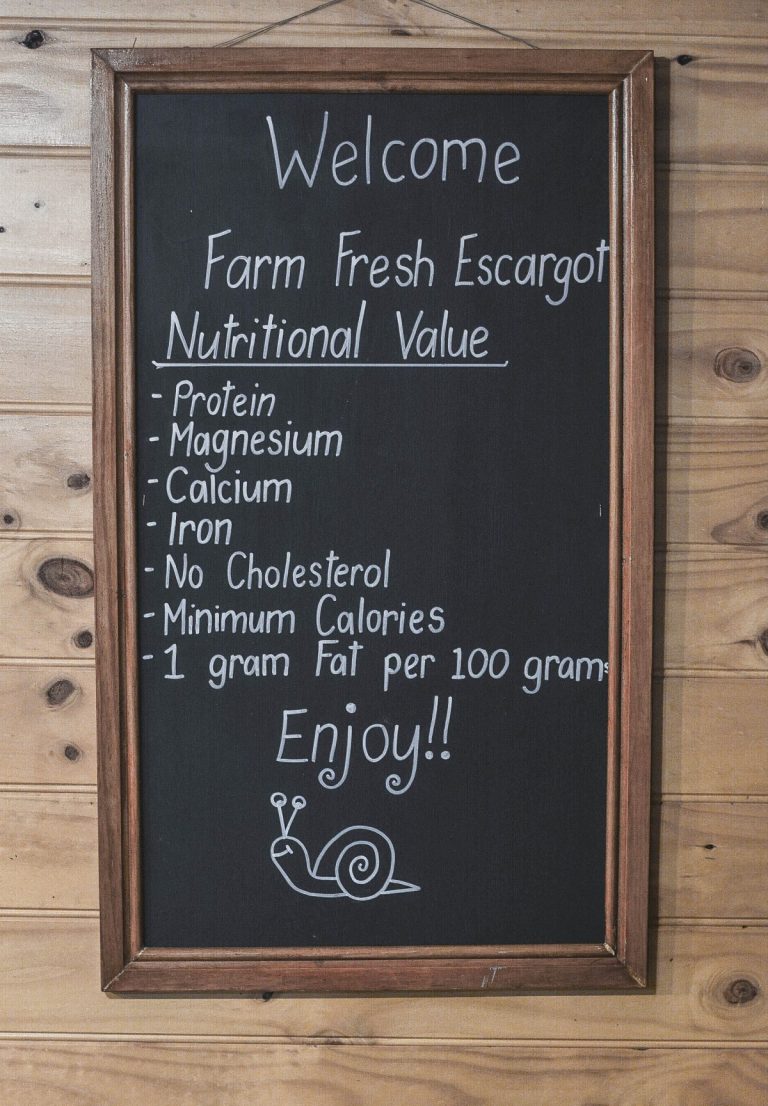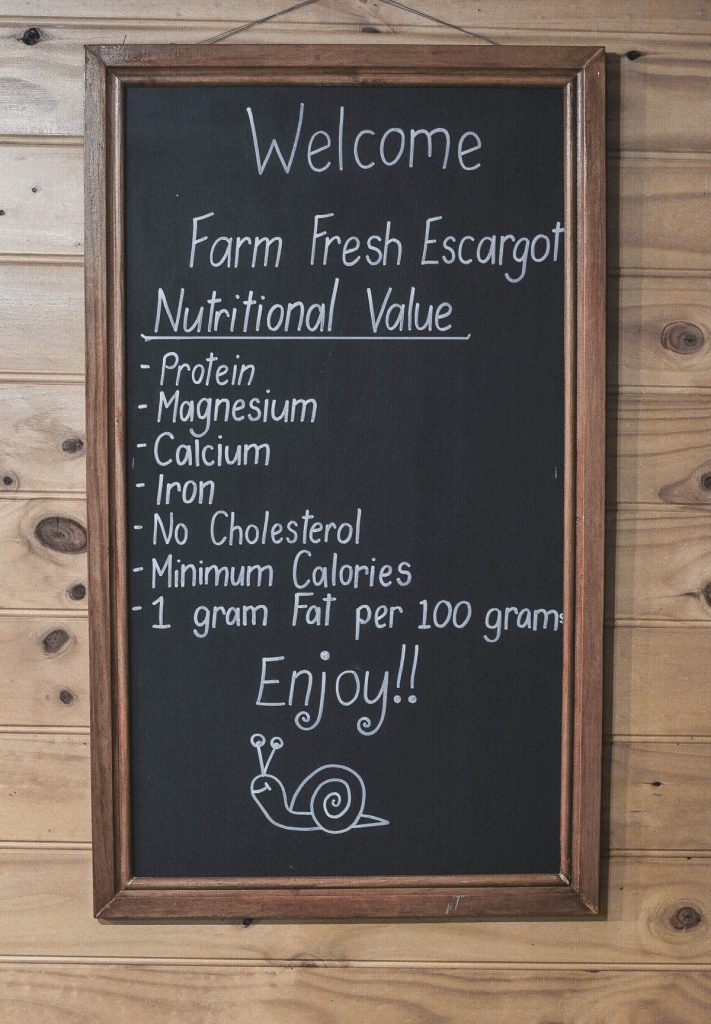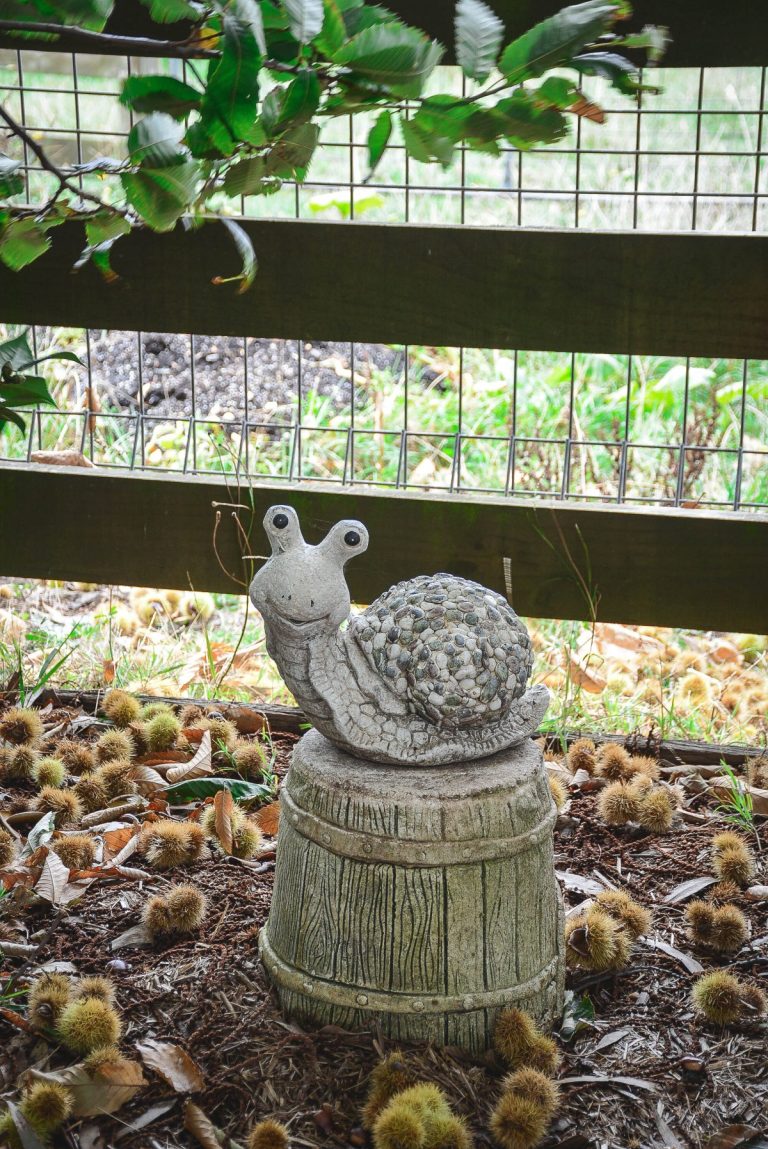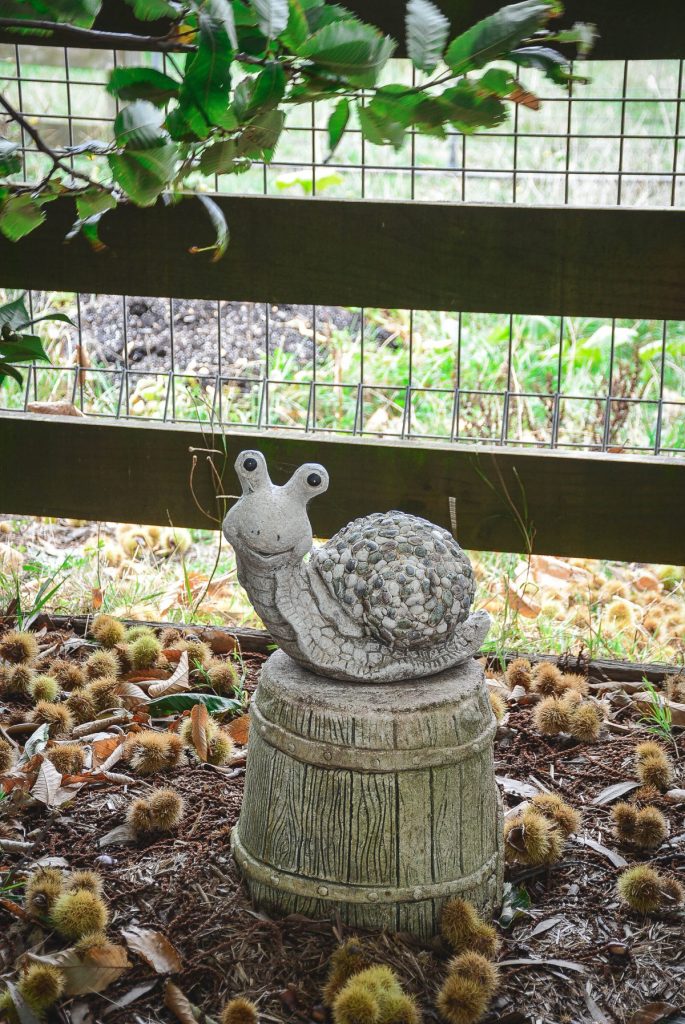 Definitely need to talk about the first time snail/escargot experience at Café Escargot. I know it sounds squeamish to a lot of people who haven't ever tried it. It was for us too, but given the fact that we love raw oysters, we decided to try it out. And so happy that we did because it's just super delicious.
The escargots are cooked in different styles and we tried out three different dishes…
Australian bush herbs escargot (crispy, seasoned with lemon myrtle, mountain pepperleaf and served with a chutney)
Hot chilli escargot
French garlic butter escargot (the only one that's served in shells)
The Australian bush herb escargot was our unanimous favourite and I would strongly recommend if you are trying escargots for the first time. It's crispy and well seasoned; I didn't enjoy the chutney as I felt it overpowered the real flavour of the escargots and bush herbs.
The hot chilli is homemade which gives it a real kick without being overpowering and surprisingly paired well with the soft escargot meat.
I had to try the French style since it's a classic and also for the fact that it's served in shells. It's delicious too but pales in comparison to the other two.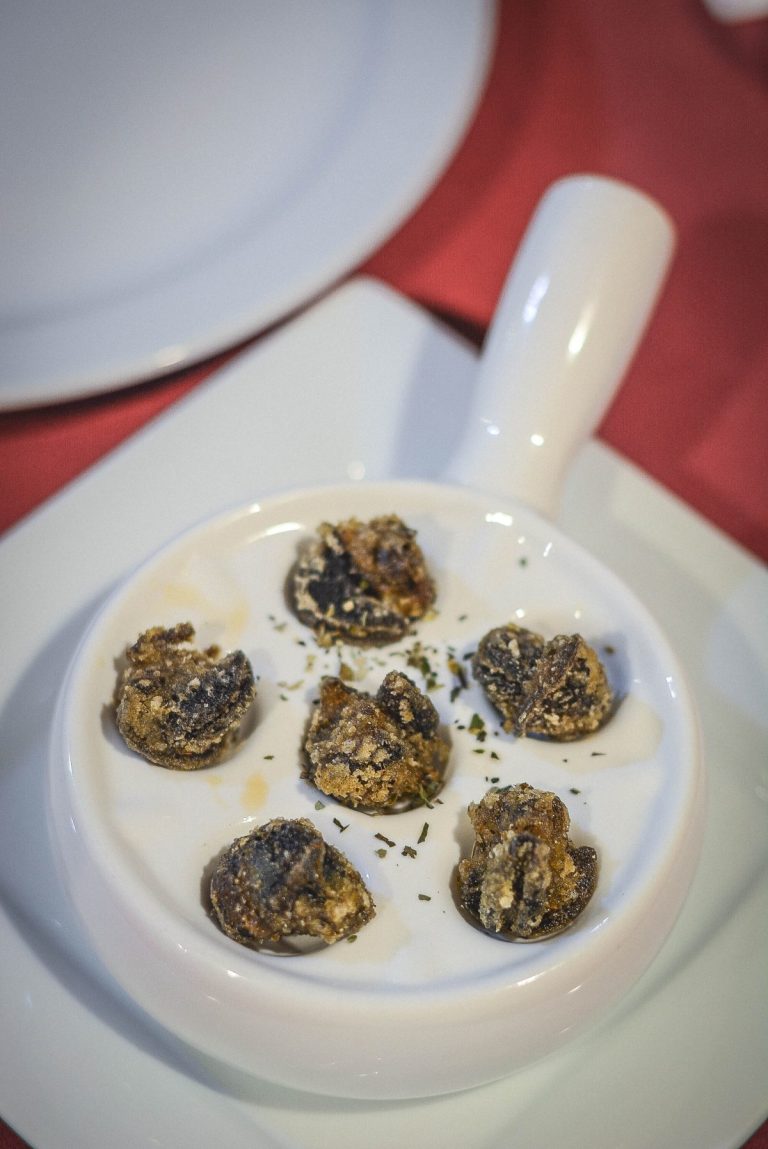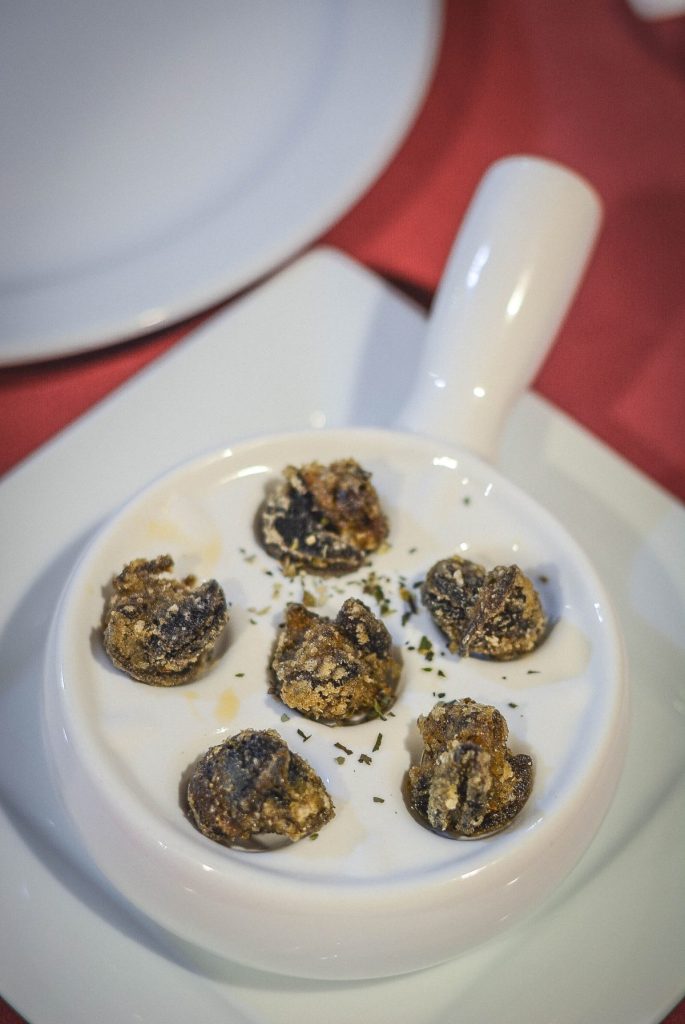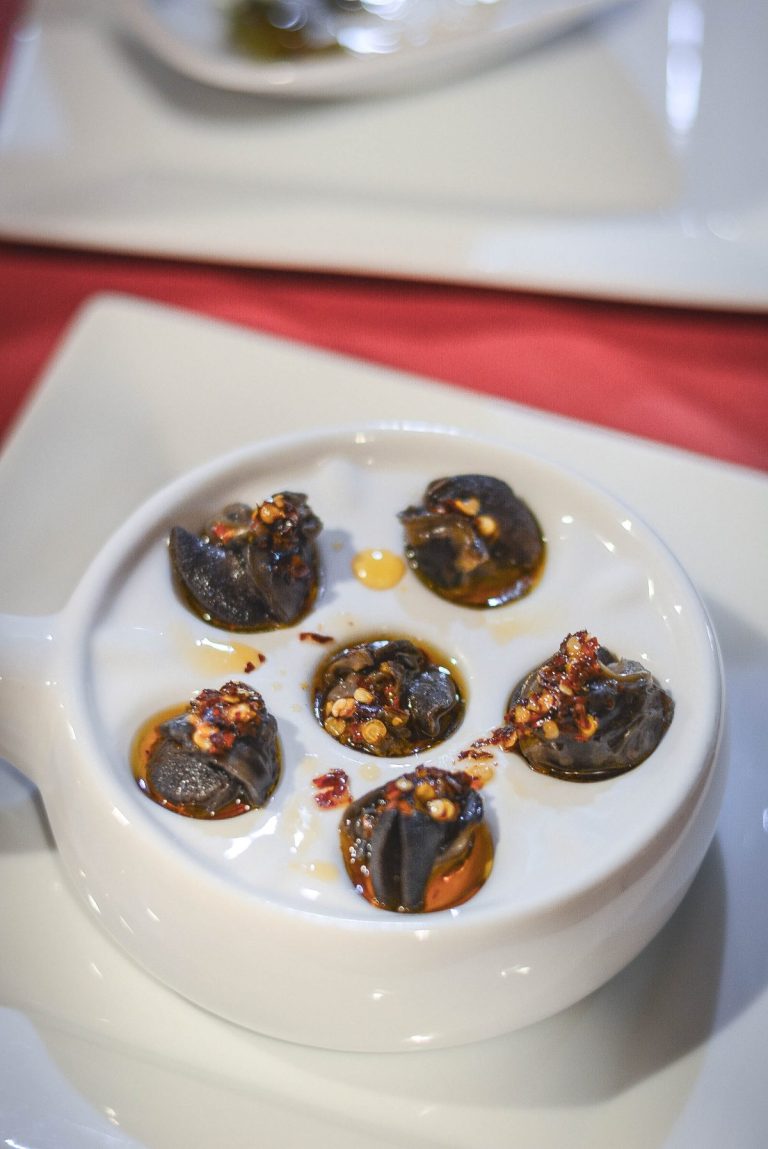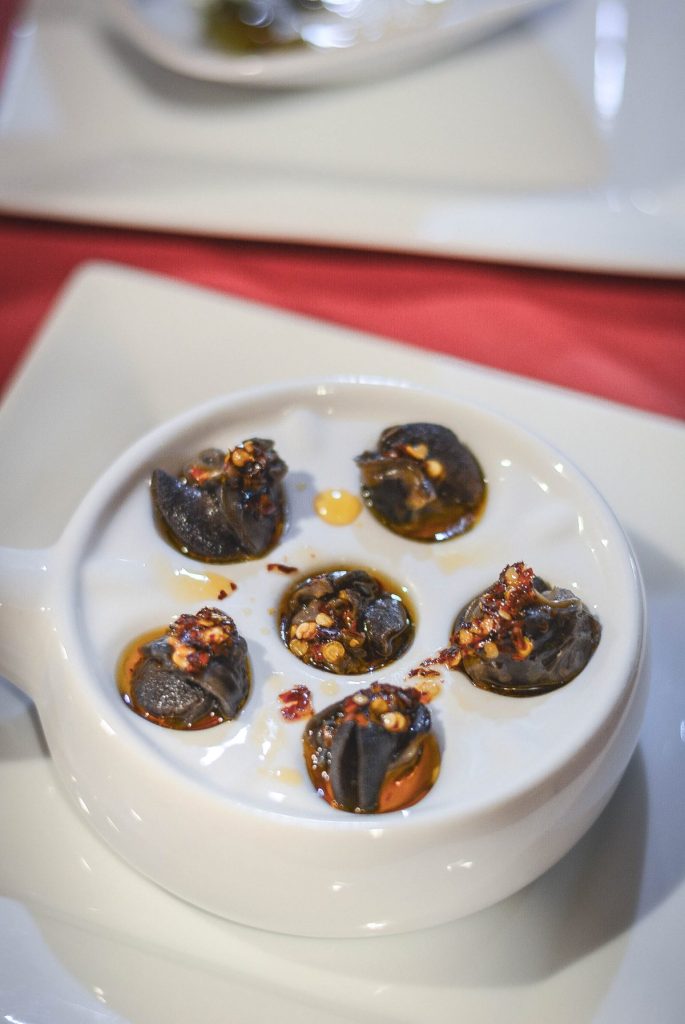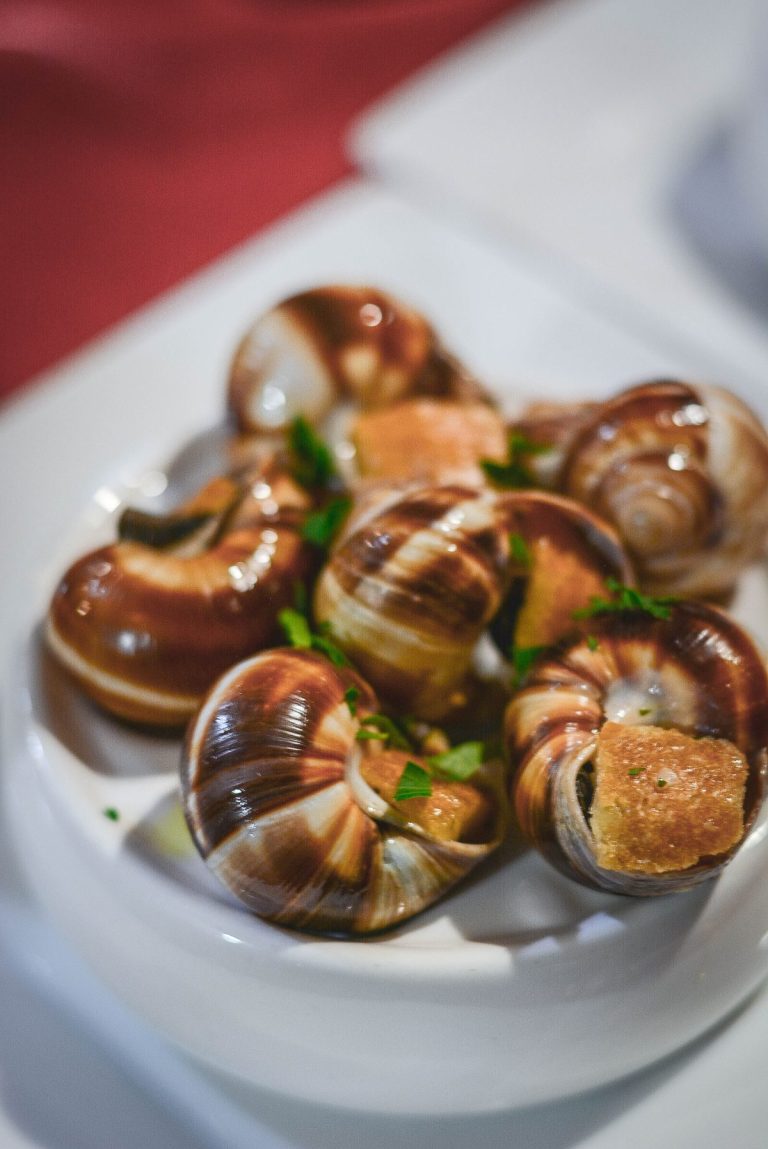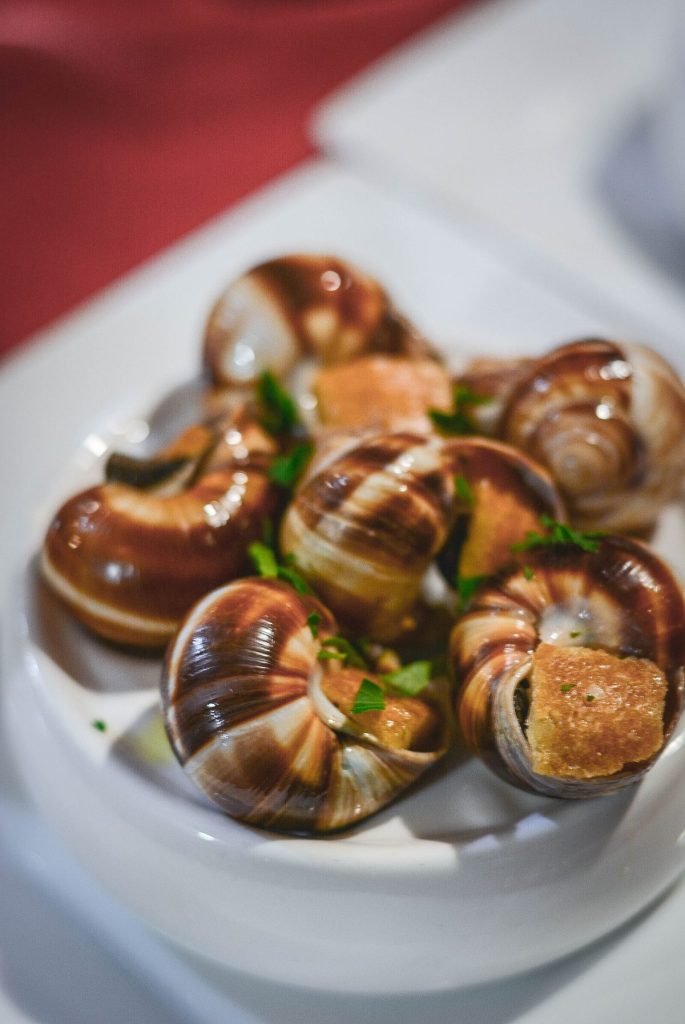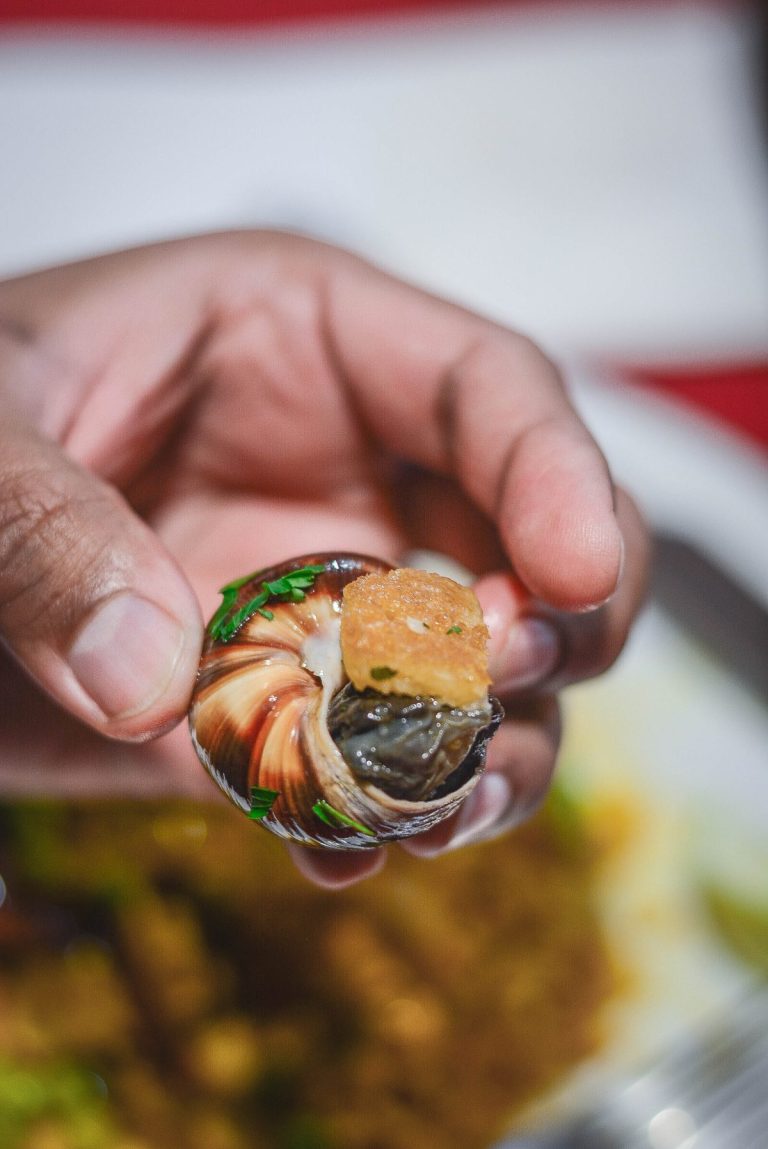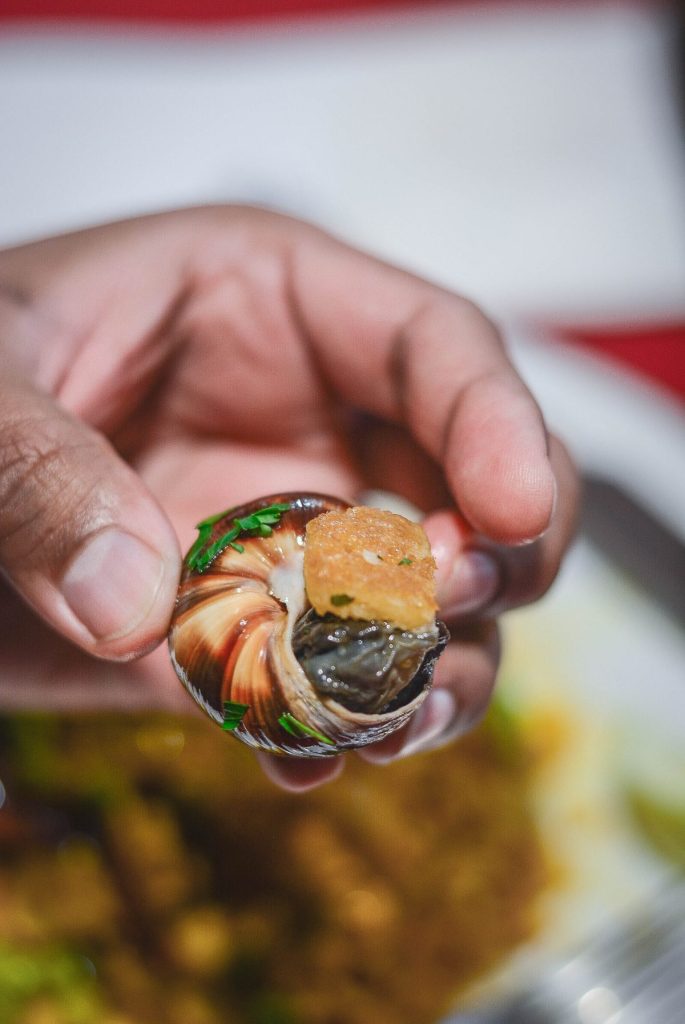 Special mention must also be made about the wine selection. It's a small list but you will find some really good choices from local Gippsland wineries and other Australian ones. We also got to enjoy a bottle of Vino di Gippsalanda 2019 Pinot Noir. One of the best Pinot we have had in the recent years, this one is a limited edition that Café Escargot produces in collaboration with small local wineries.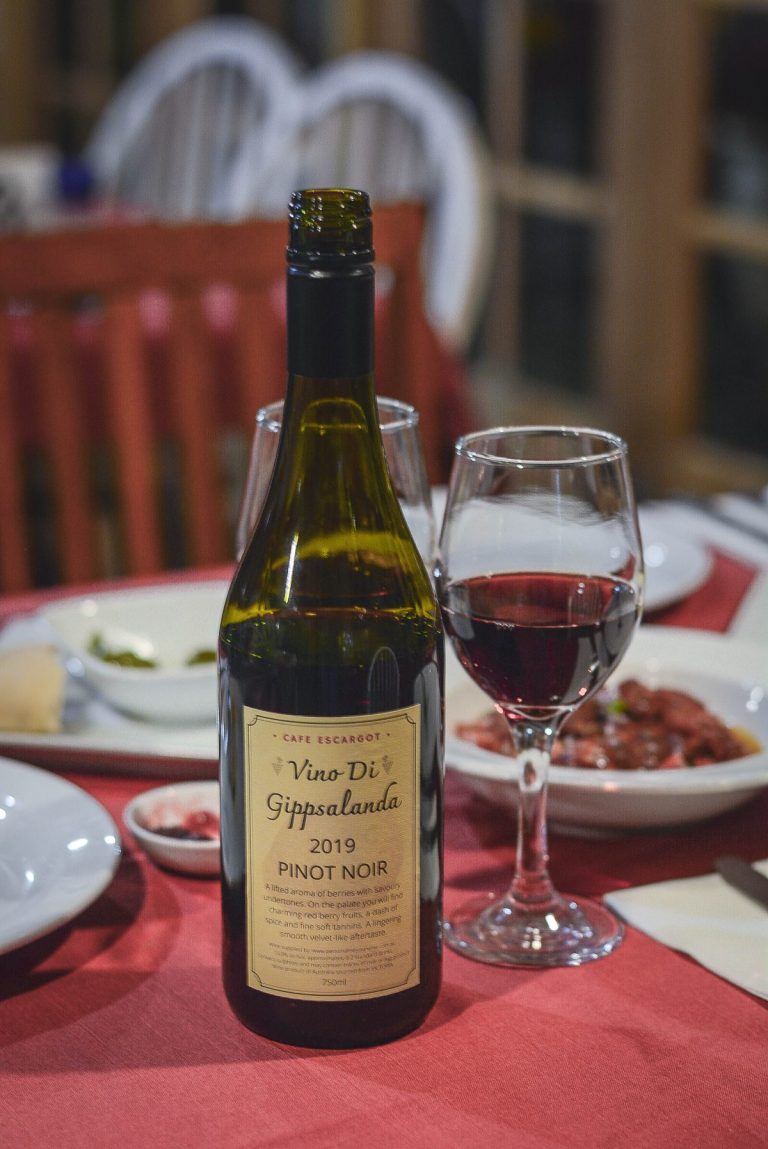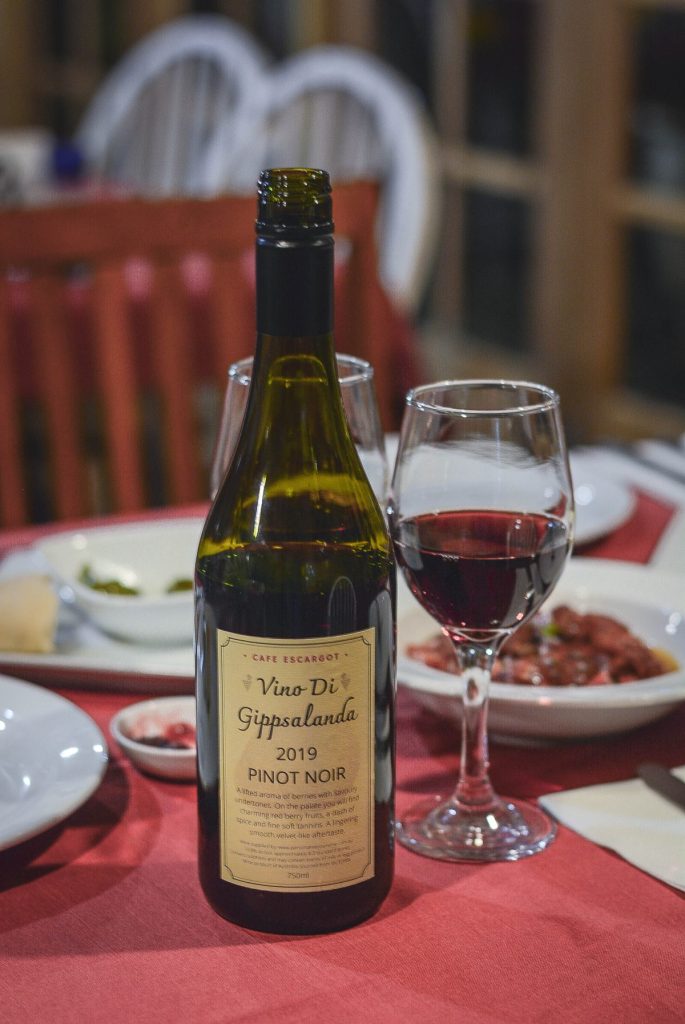 We also tried out the marinated olives which are made in-house. The Calamatta olives are grown locally and were quite different to what I have tasted before from delis and is an interesting starter with the wine. Many products like relishes, preserves, jams etc… are also made in house and all these are available for sale too. There is a small shop adjacent to the restaurant and it would be worthwhile to browse through.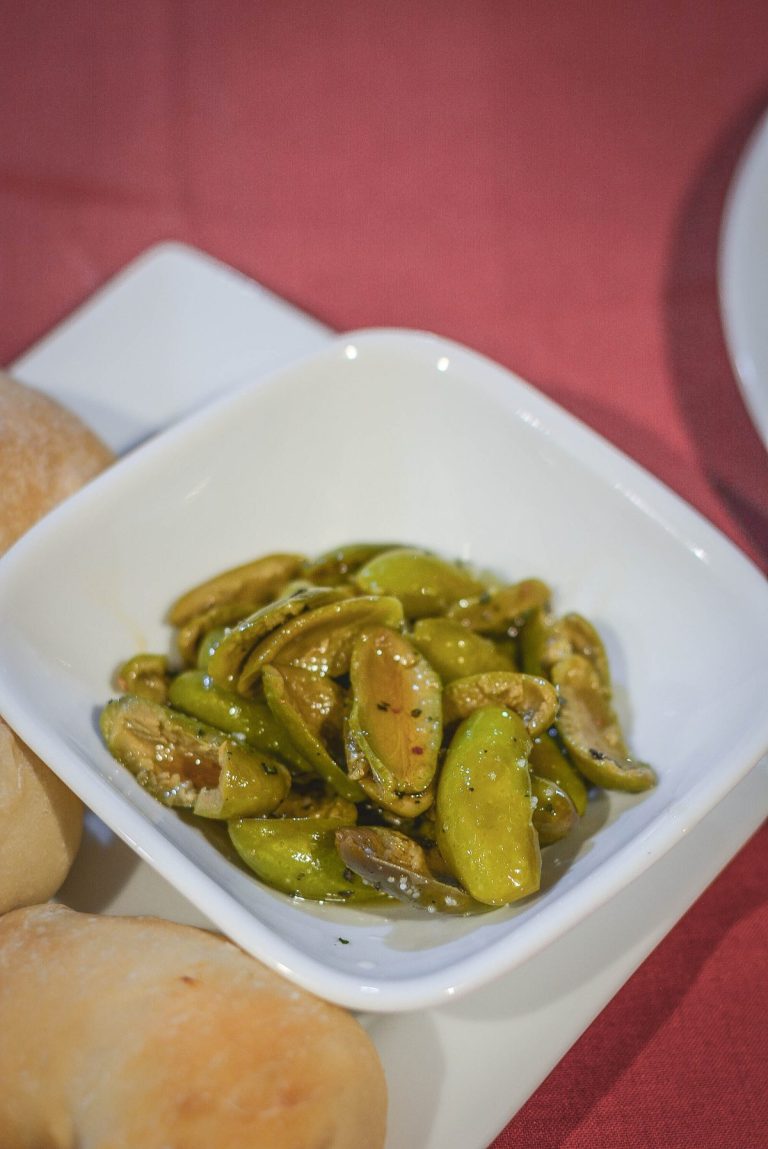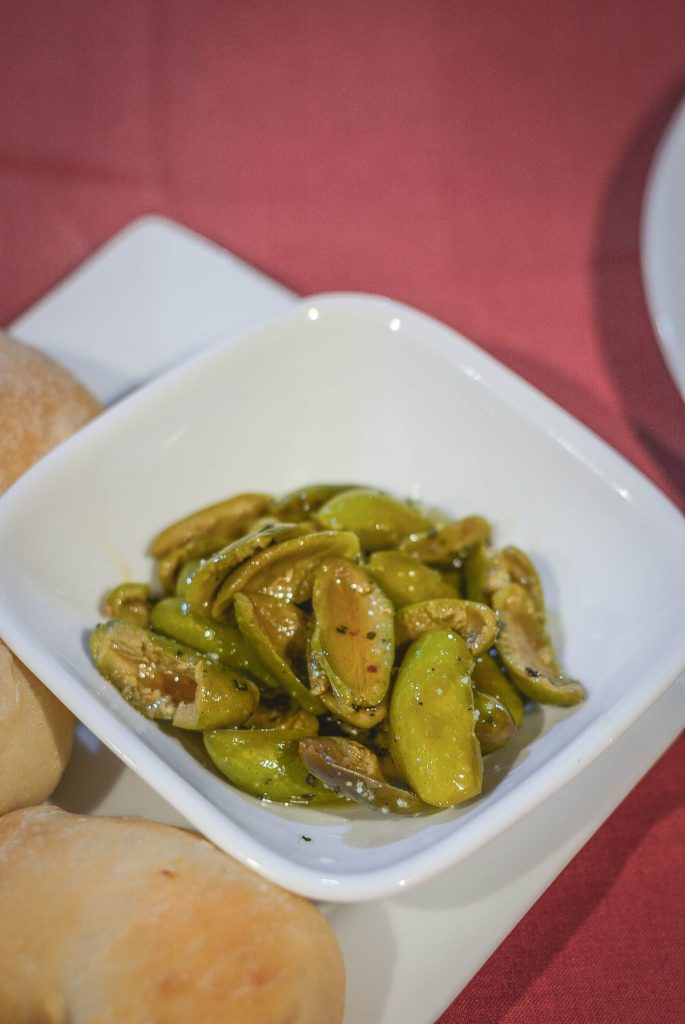 Another standout dish was Chorizo tossed in a tomato salad. One of those dishes where premium quality produce shines through and the whole farm to plate experience comes alive.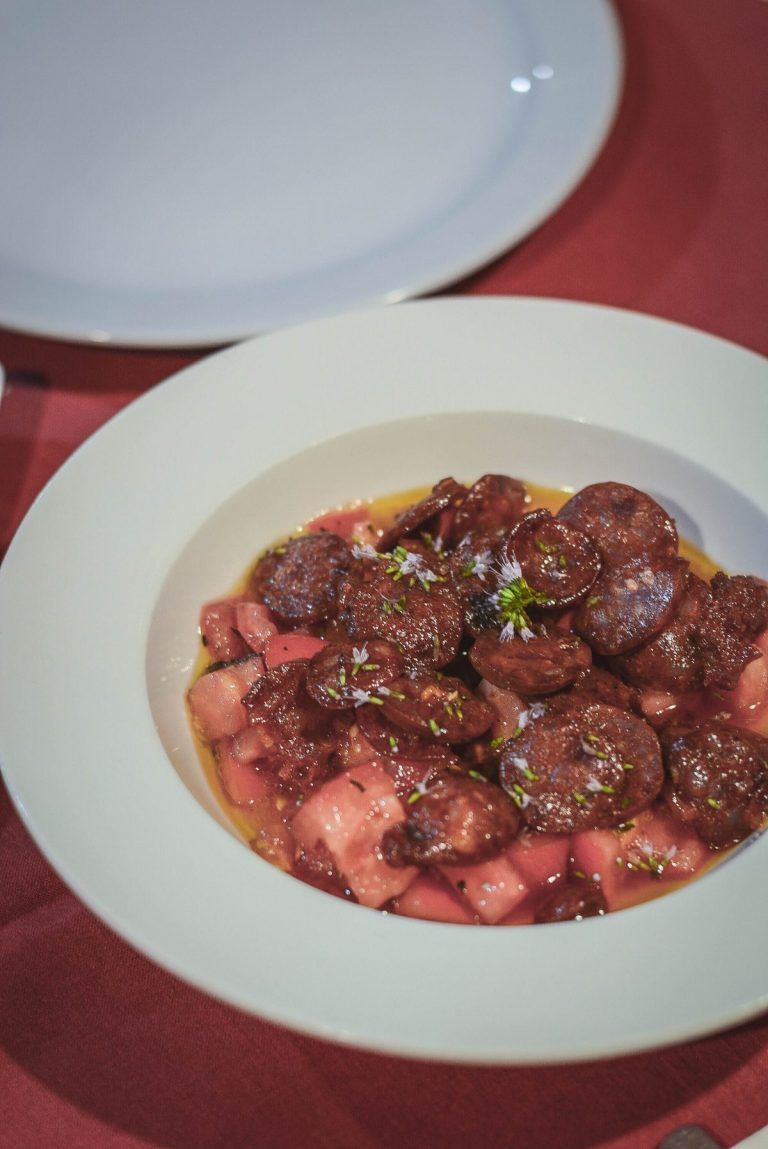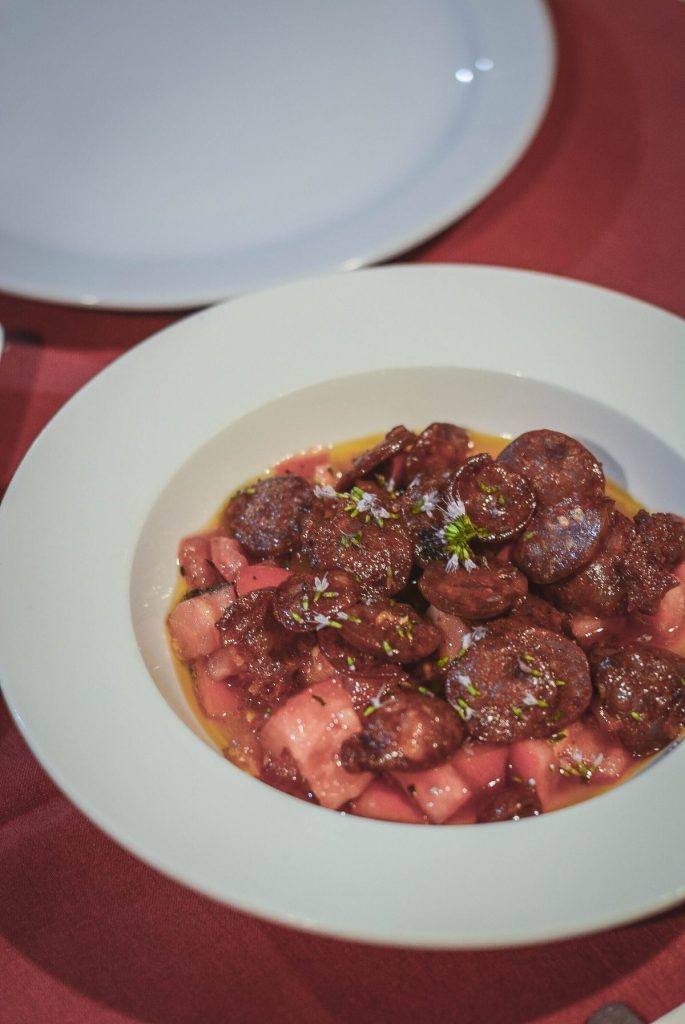 The next dish we tried was the Spanish meatballs, a mix of lamb and beef meatballs cooked in a rich traditional tomato sauce and served with a small salad on the side. The meatballs were juicy and moist complimented by the delicious sauce.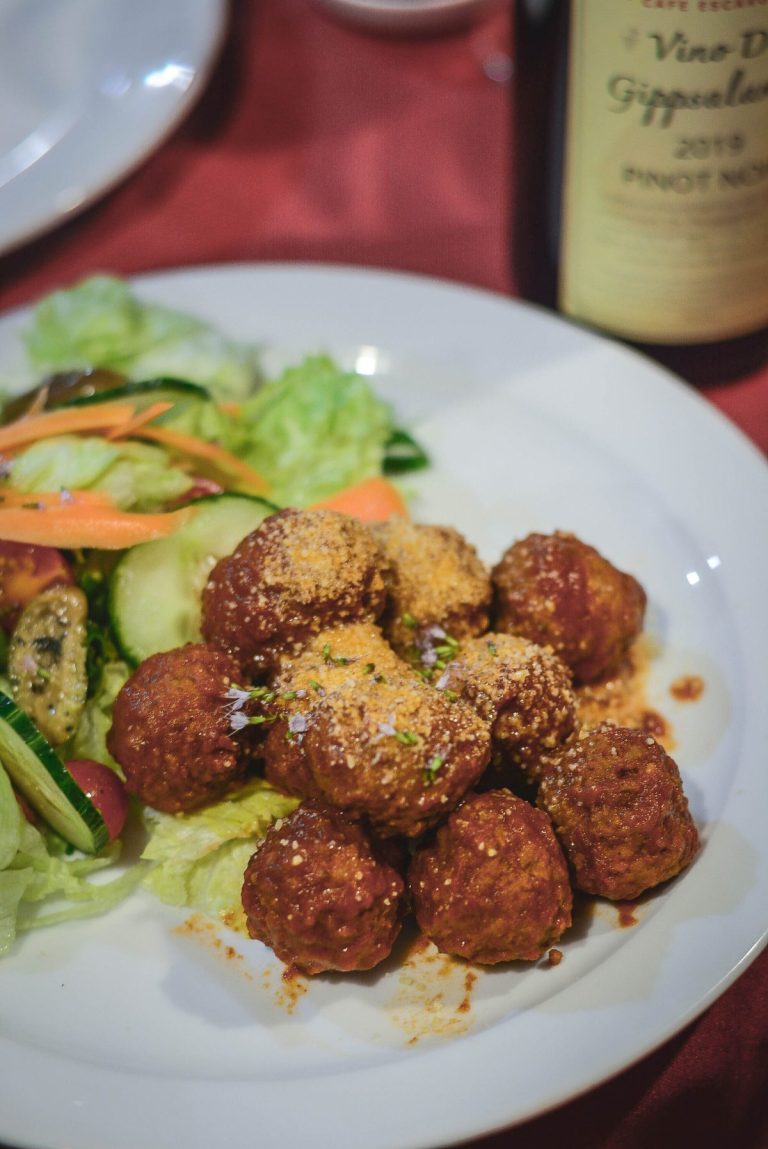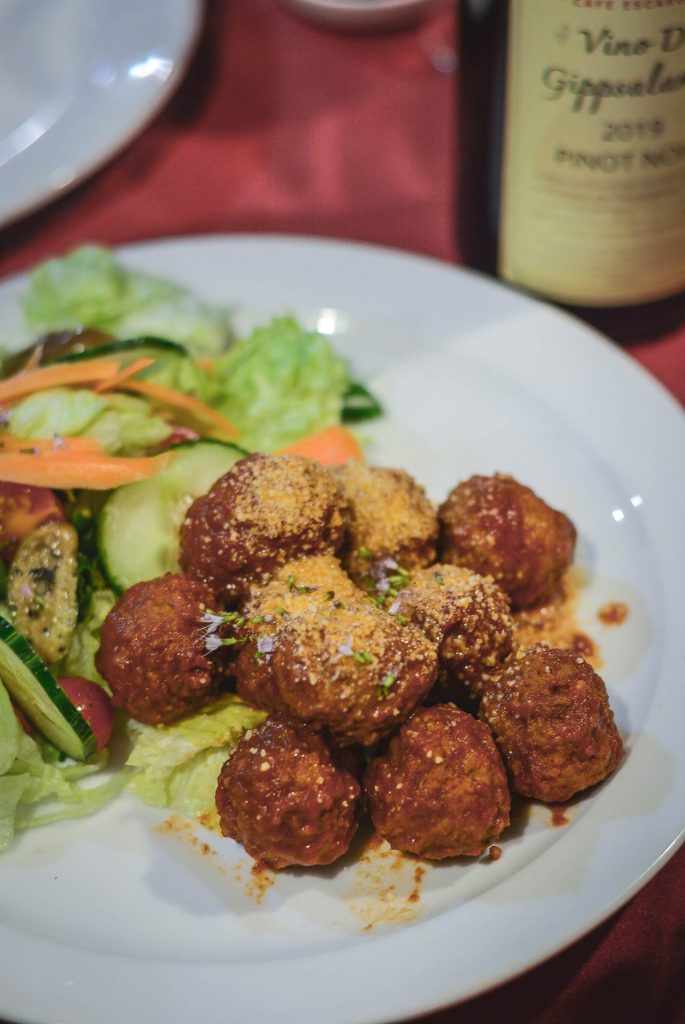 Paella – this is a must try at Café Escargot. But it's important to remember that a one hour notice must be given as they cook it fresh and from scratch. We had placed the order a day before so there was piping hot Paella on the table with homemade chilli oil to accompany. Absolutely delish!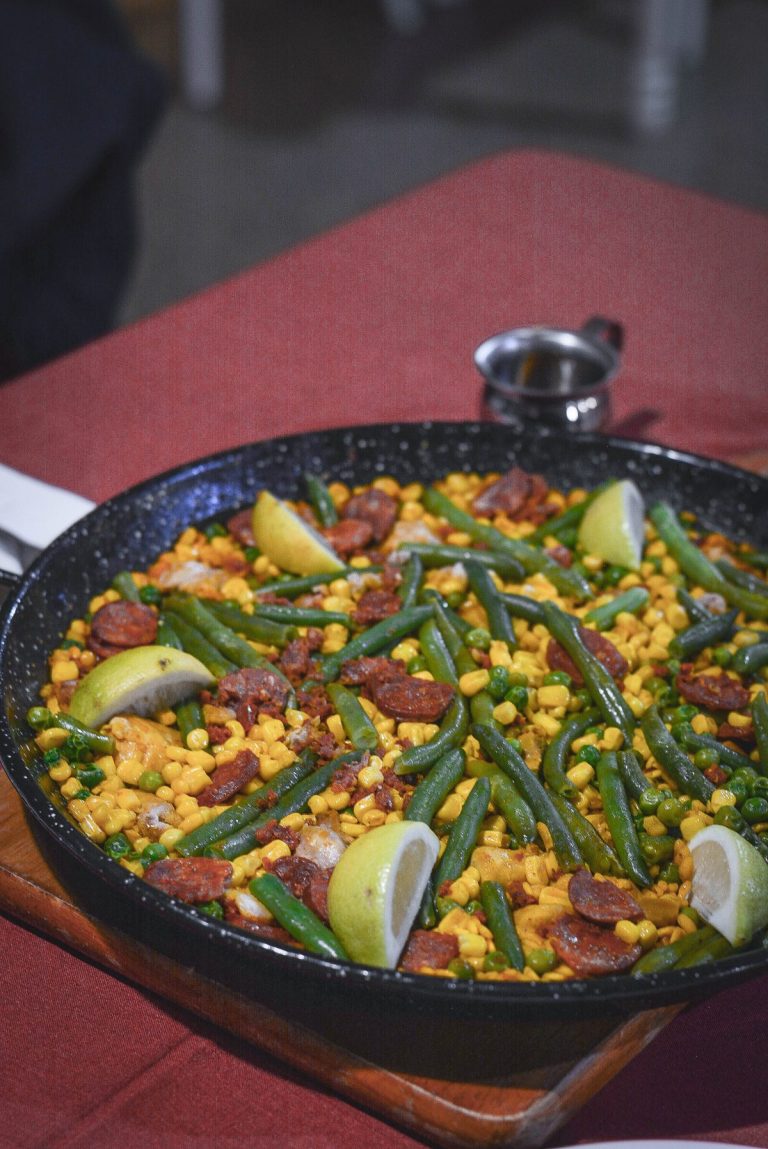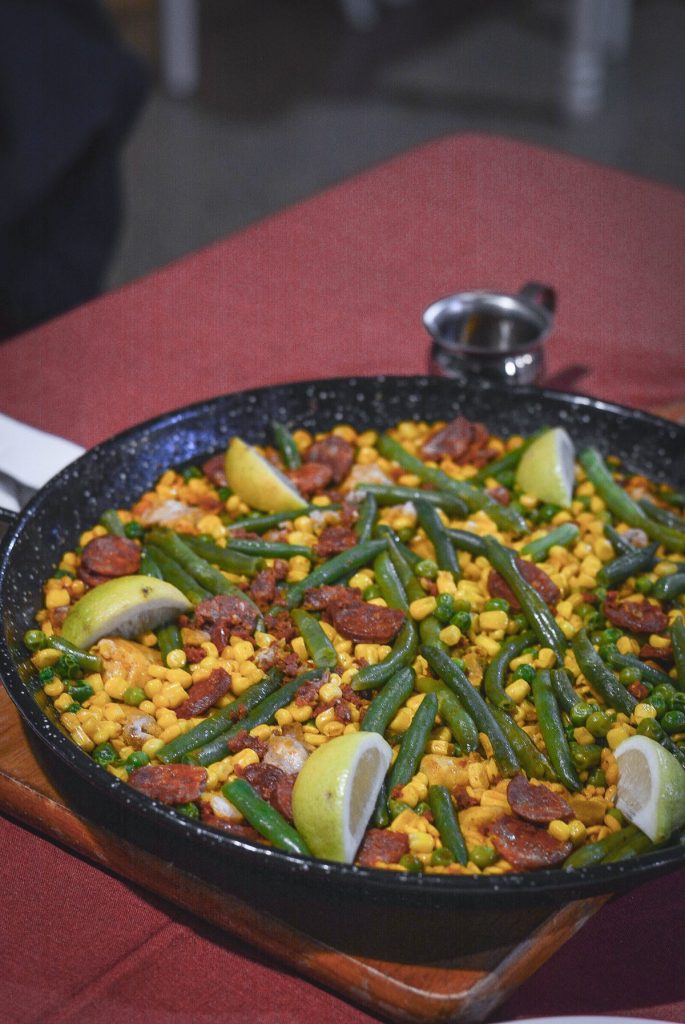 Lamb shanks – slow cooked with wine and rosemary served on a bed of mashed potato and roasted seasonal vegetables from the farm. The lamb shanks is ofcourse spectacular but you will be blown away by how delicious vegetables are when it's so fresh and seasonal.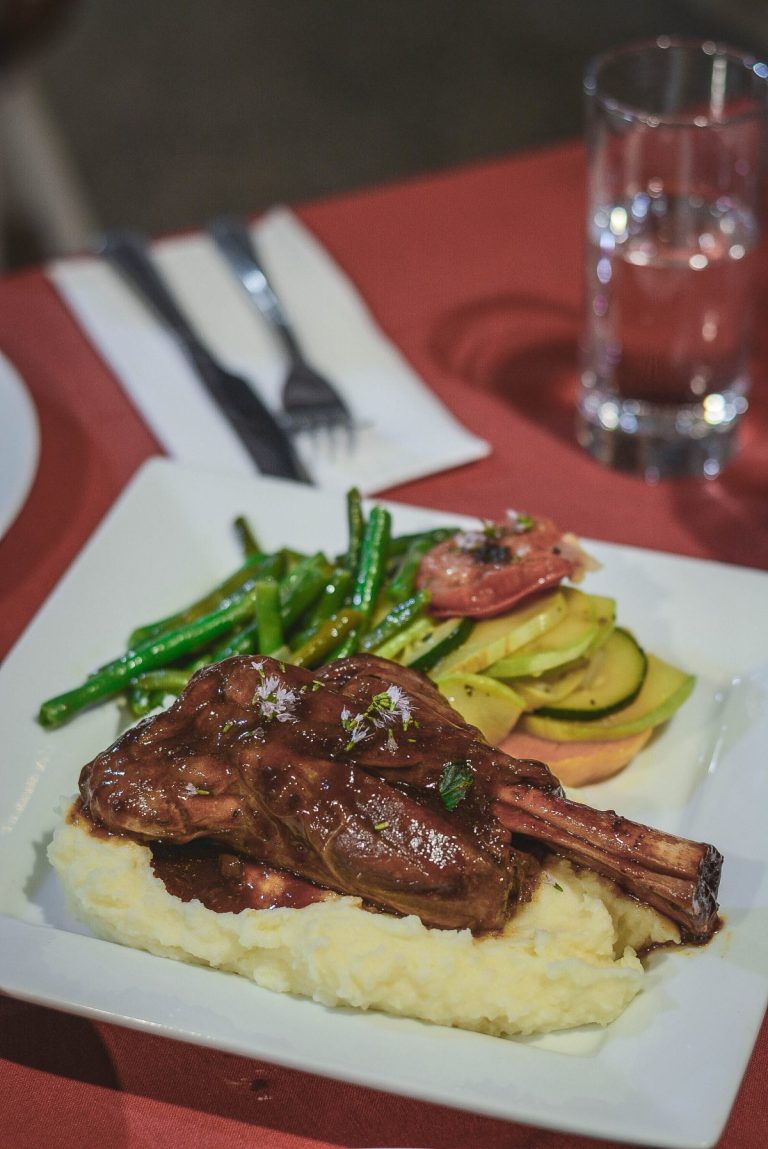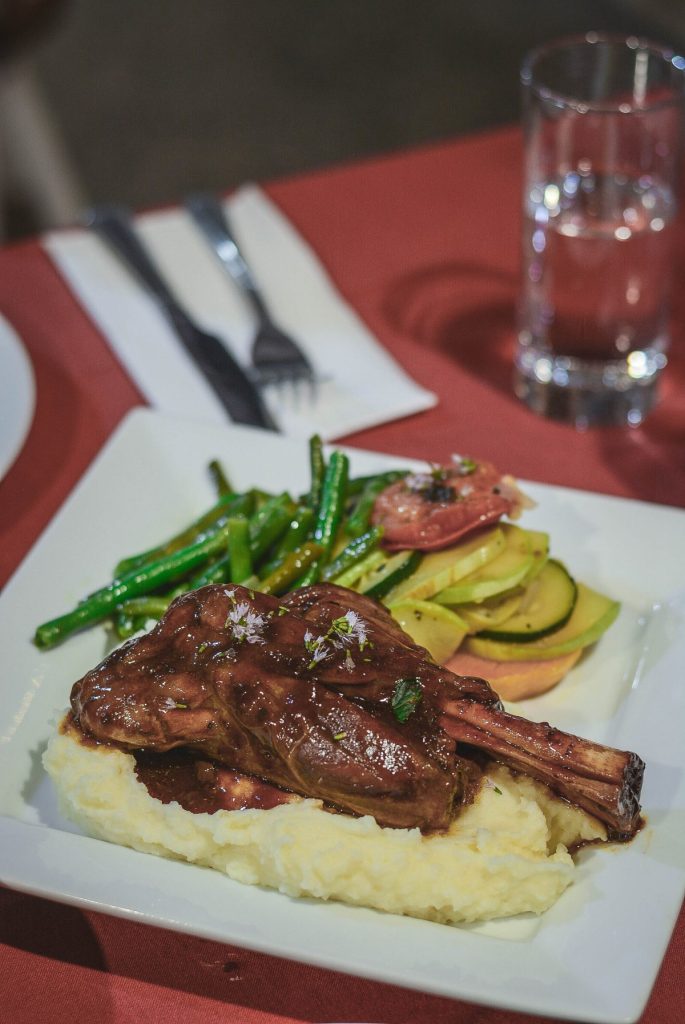 For dessert, we had churros with chocolate dipping sauce and chocolate chestnut fudge cake. Thoroughly enjoyed the churros but the chestnut fudge was quite interesting and something new for me. And of course the chestnuts come from the tree right outside the restaurant!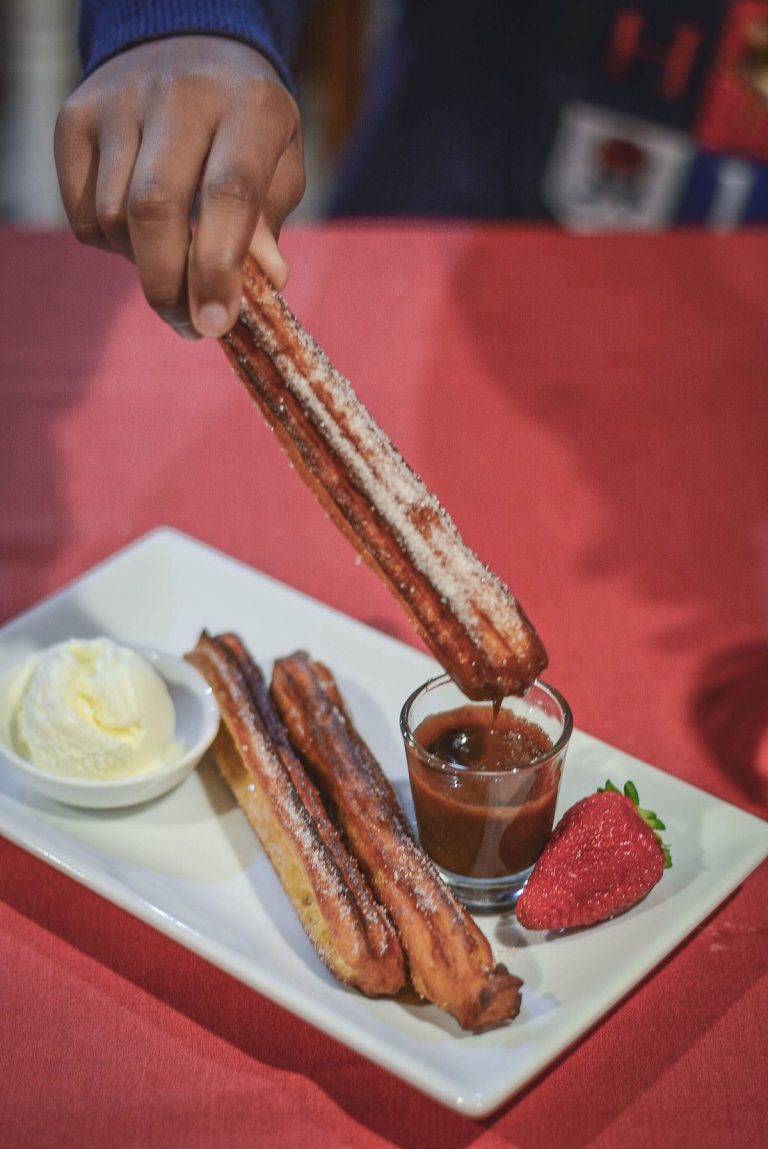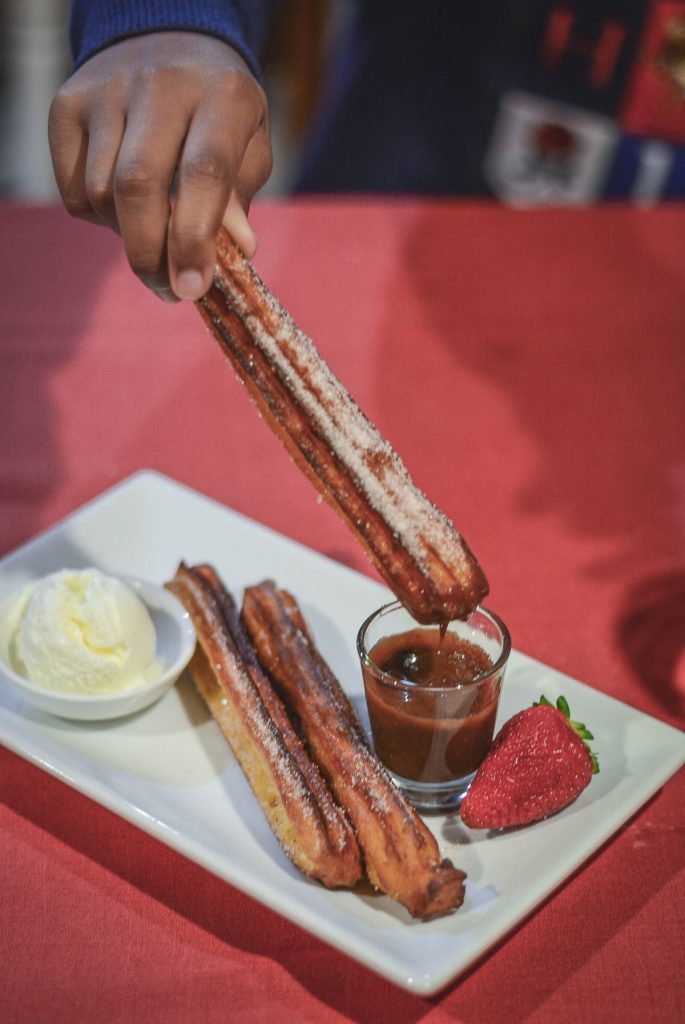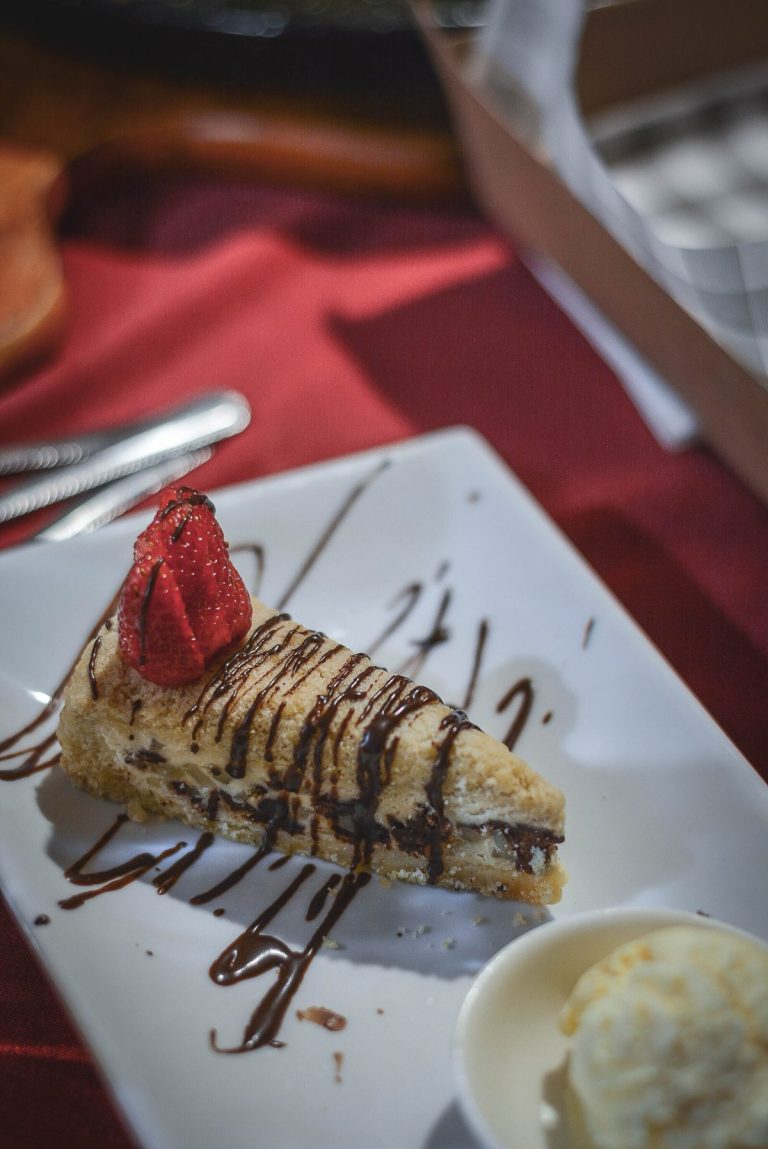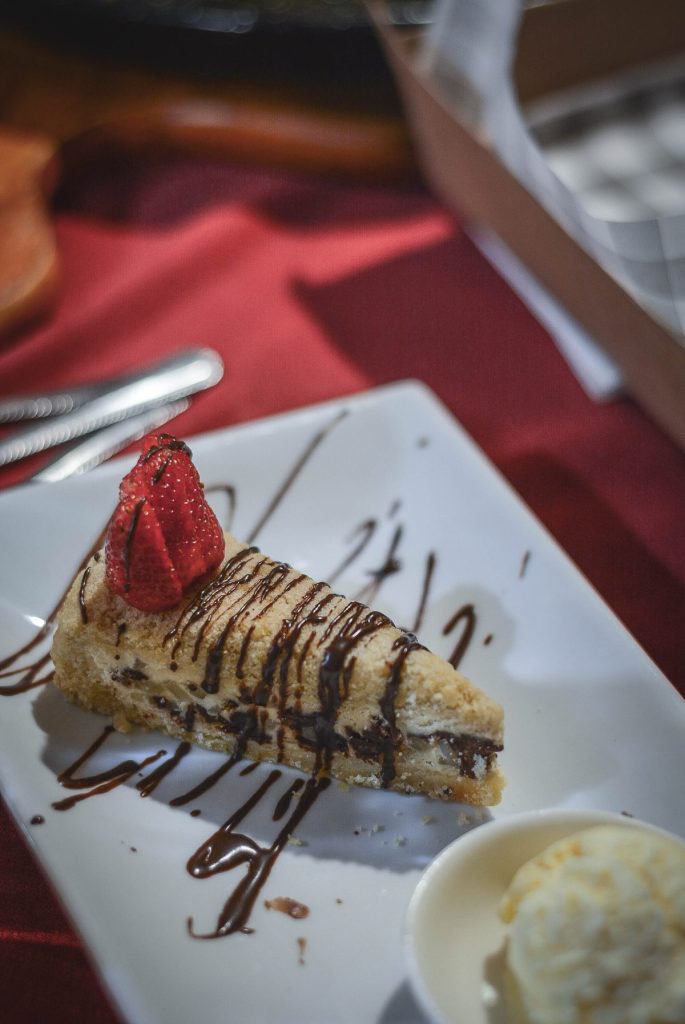 To sum it up, our stay and dining at Café Escargot will always be a memorable highlight of our South Gippsland trip. Add it to your itinerary when you visit South Gippsland, whether it's for a stay or a dining experience.
Café Escargot/Dine with a Difference (Mirboo North, South Gippsland)
10 Old Nichols Rd,
Mirboo North
VIC 3871
Phone no: (03) 5668 1589