A collection of six delicious recipes using Katoomba Foods products!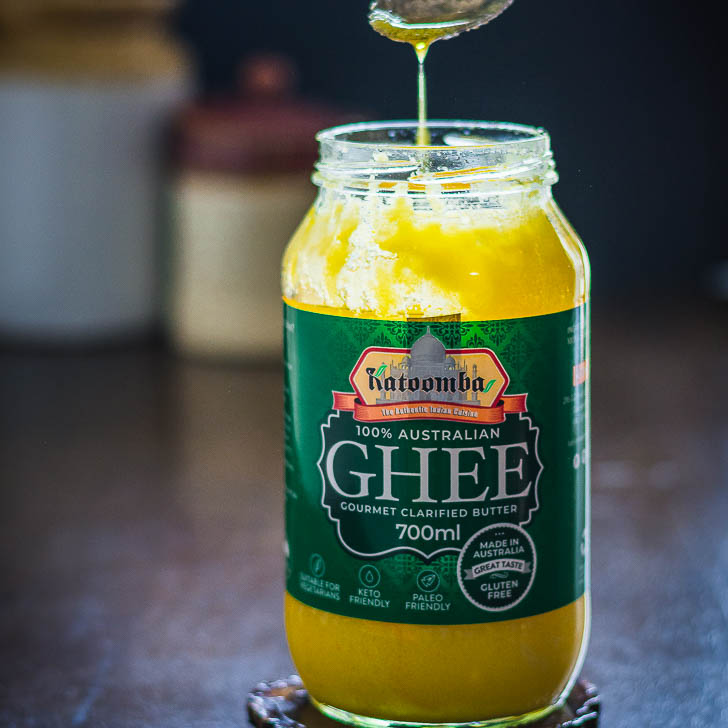 Since 1987, Katoomba Foods has been a well known brand in Australia with premium quality products that have enabled us to create delicious food for our family and friends.
A family owned business that began as a small spice milling unit in Malaysia, Katoomba Foods began its Australian operations in 1987. Since then, the company has grown leaps and bounds and the products are a favourite among the migrant and ethnic communities in Australia.
While the head office is based in Sydney, the company has state of the art warehousing and storage facilities in all the major cities and is currently expanding its manufacturing operations as well.
I have been using Katoomba products ever since I moved to Australia 8 years ago. It has been one of my preferred brands for a variety of products like lentils, basmati rice, frozen vegetables etc….. The ability to source native ingredients that enable us to cook traditional Indian food in Australia is a boon for all migrants.
While I use many products, one of my favourites is the Katoomba range of ready to cook, frozen rotis, chappathis etc…. It's a life saver for busy households and especially for people like me who dislike making chappathis/flatbreads from scratch.
I was so thrilled when Katoomba reached out to me for a collaboration; it's a joy to work with brands that's a part of your everyday cooking.
All the six recipes that were developed using Katoomba food products are dishes very close to my heart. There's a mix of both easy and simple everyday dishes and also ones that are slightly more indulgent and decadent for a special occasion or while entertaining at home.
Chicken Quesadillas using Katoomba Chappathis (Indian Flatbreads)
An Indo Mexican fusion!
As mentioned, these chappathis are a staple in my home and I always have a couple of packs in the freezer. Apart from pairing with Indian curries, these can be used in several ways like these delicious Cheesy Chicken Quesadillas.
It's a simple, straightforward recipe….the Indian fusion kicks in with the use of a few fragrant and aromatic spices to flavour the chicken which makes all the difference. These quesadillas were a big hit in our home especially with Adi; it continues to be his hot favourite after school snack.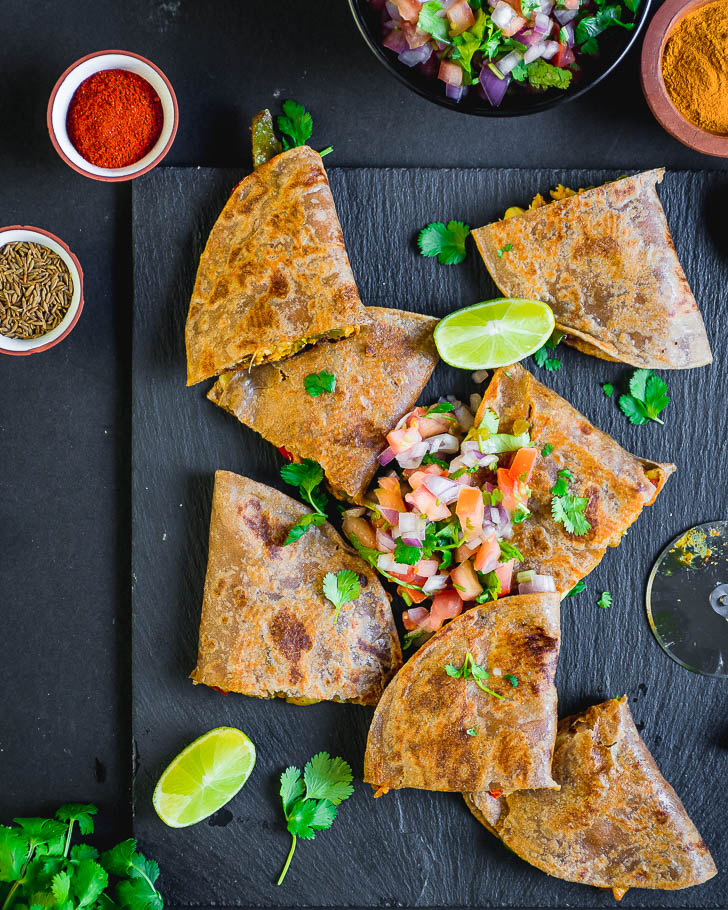 Calcutta style Chicken Katti Rolls using Katoomba Roti Paratha
These crisp, flaky layered parathas are again a perfect accompaniment to any type of curry. But you can use these parathas as wraps to make these delicious Calcutta style chicken katti rolls.

Took me back to my days in Chennai when chicken katti rolls used to be our favourite street food snack. The chicken pieces are first marinated using Katoomba range of spices, grilled till tender and juicy and then tossed with onions and bell peppers. The parathas are crisped up with a coating of egg and then filled with the spicy chicken mix; drizzle some lime and a pinch of chaat masala to complete the roll.

A quick and simple recipe especially if you have the parathas on hand. It's a delicious lunch box recipe and equally perfect for picnics, travelling etc….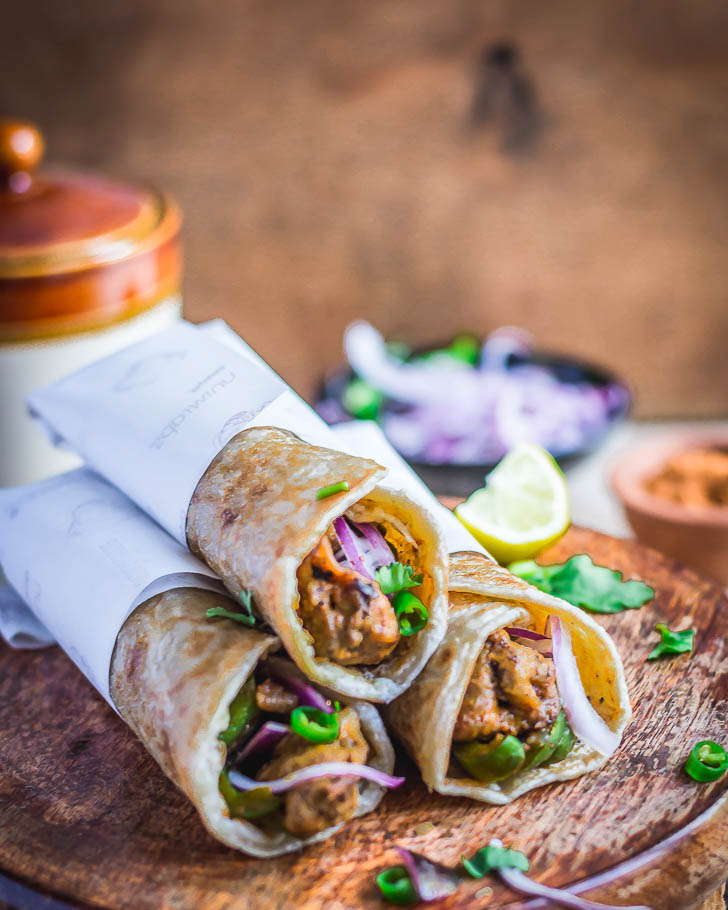 Handi Paneer with Katoomba Chappathis and Spices
While fusion is good, the best way to enjoy chappathis is with a delicious curry by its side. And this Handi Paneer ticks all the right boxes.
Good quality spices are key to make any Indian curry and I have been using Katoomba's range of whole spices and powders for many years now. The high quality whole spices ensure that I can create the most flavourful blends at home, a task which you all know that I thoroughly enjoy.
This paneer dish is deliciously creamy from the addition of natural yoghurt which also lends that mild tanginess to balance out the spices. It's simple to prepare but a really hearty, flavourful curry to nourish our bellies after a hard work's day.
If you want a nonvegetarian version, try with boneless chicken thighs instead of paneer. Delish!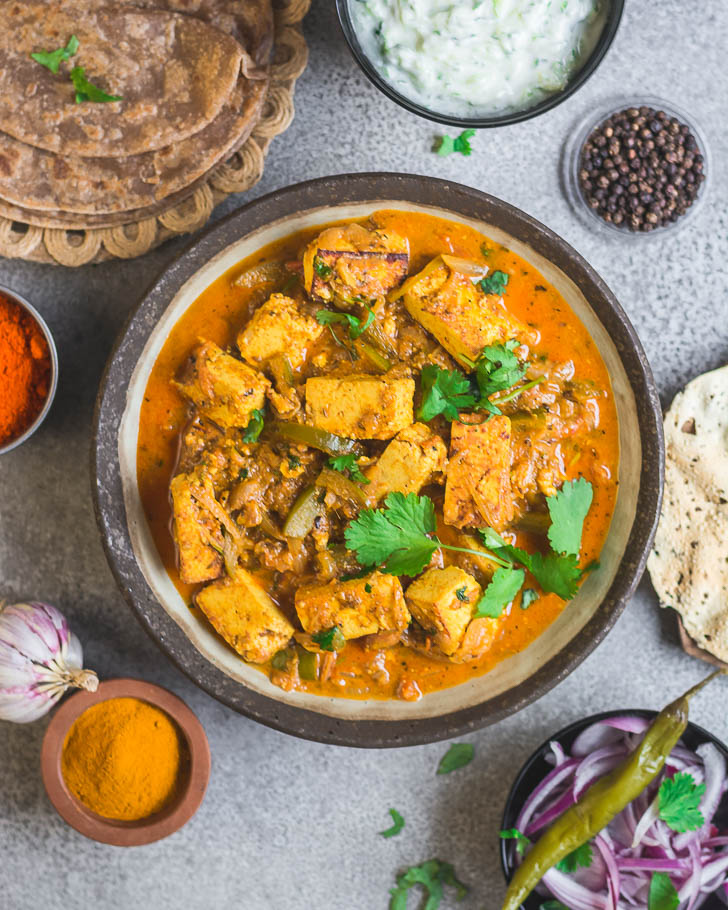 Kerala style Parippu Curry with Katoomba Lentils and Ghee
Soul food!
India should really be called the 'land of lentils'. The sheer variety of lentils and lentil based dishes is mind boggling. While there are so many preparations, one of my all time favourites is this Kerala style parippu (Malayalam word for lentils/dal) curry with fried shallots and curry leaves. Toor dal (yellow split pigeon peas) is used for this dish and I often buy the Katoomba range for its premium quality.

The main reason that makes this dal/parippu curry unique is the final addition of shallots and curry leaves fried in ghee. The aroma and flavour of anything fried in ghee is just magical and when you have pure 100% Australian ghee from Katoomba Foods, the experience cannot be put into words.
The best way to enjoy this dish…..pour the creamy, coconuty dal over a plate of steaming hot rice and then top with ghee infused with fried shallots and curry leaves. Bliss!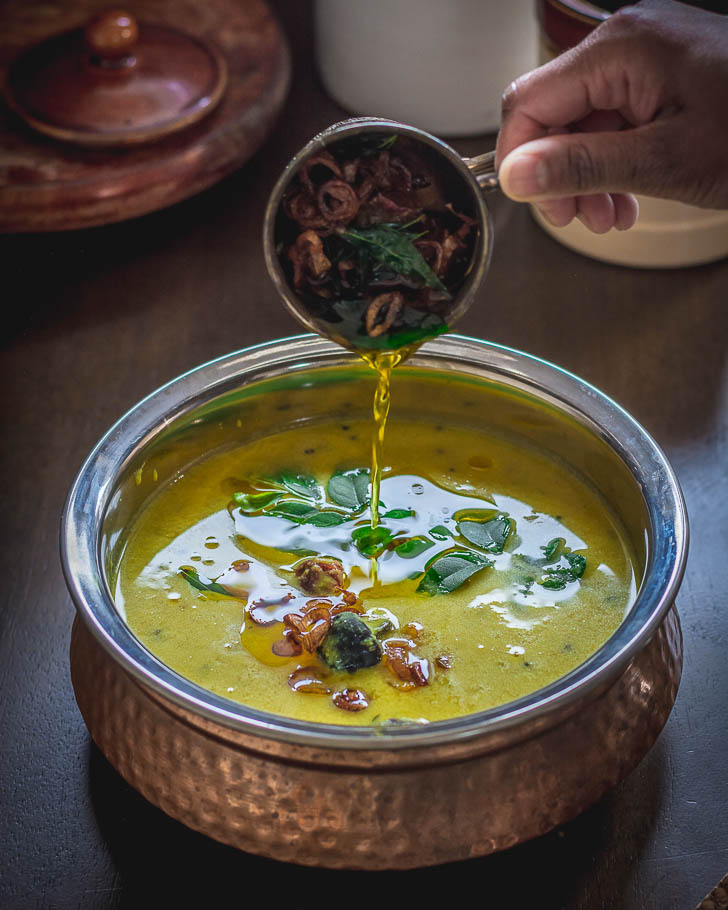 Whole Tandoori Cauliflower with Roz ma mucasarat (Arabian rice) with Katoomba Spices and Premium Basmati Rice
Have you ever tried whole roasted cauliflower? If you haven't, then you must at least once….because it's one of the most delicious ways to celebrate this humble vegetable. Slightly crispy and roasted on the outside but buttery goodness inside!
There are two key components to making this dish…my homemade tandoori masala that I always make from scratch using Katoomba's range of whole spices and the Arabian rice made using Katoomba's premium basmati rice and pure ghee. Only the best quality ingredients can create magic!
This is a showstopper kind of dish especially when you have vegetarian friends over. A perfect dish for entertaining especially for the upcoming holiday season. Add a bowl of refreshing cucumber raita to complete this picture of sheer indulgence.
You can find the recipe for the Arabian Rice here.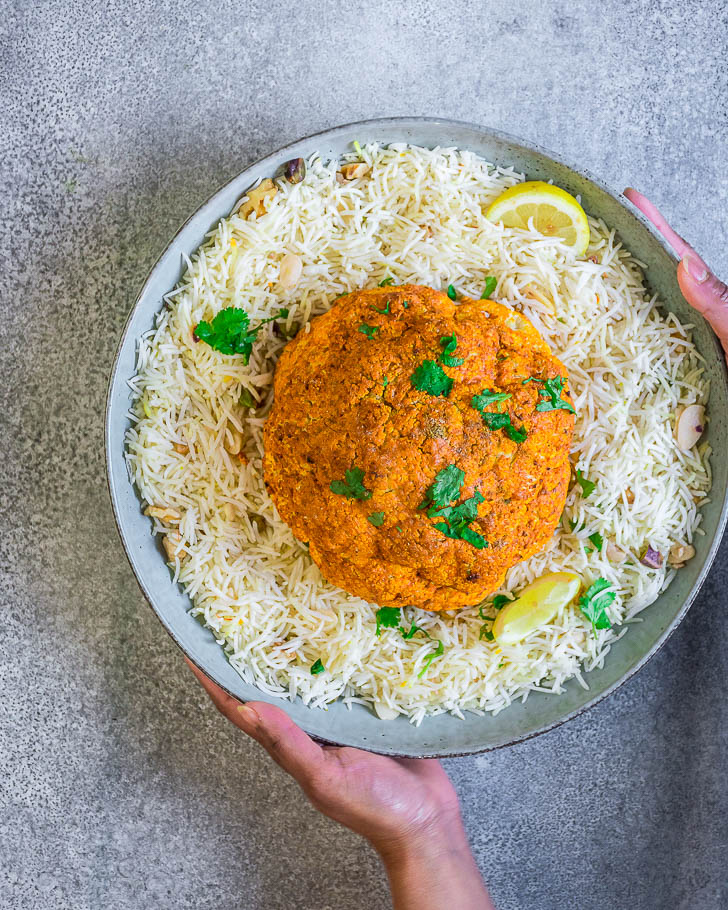 Zafrani Kofta Pulao (Saffron Pilaf with Caramelized Onions and Lamb Meatballs) with Katoomba Premium Basmati Rice
The festive season is coming up so you definitely need the recipe for this indulgent Zafrani Kofta Pulao (Saffron Pilaf with Caramelized Onions and Lamb Meatballs) made using Katoomba Foods premium basmati rice.
The fragrant long grained rice is of such superior quality that the final dish is nothing less than royal. The mild flavours of the pilaf lets the flavour of the rice shine through. It's simple to prepare yet will be the talk of the party.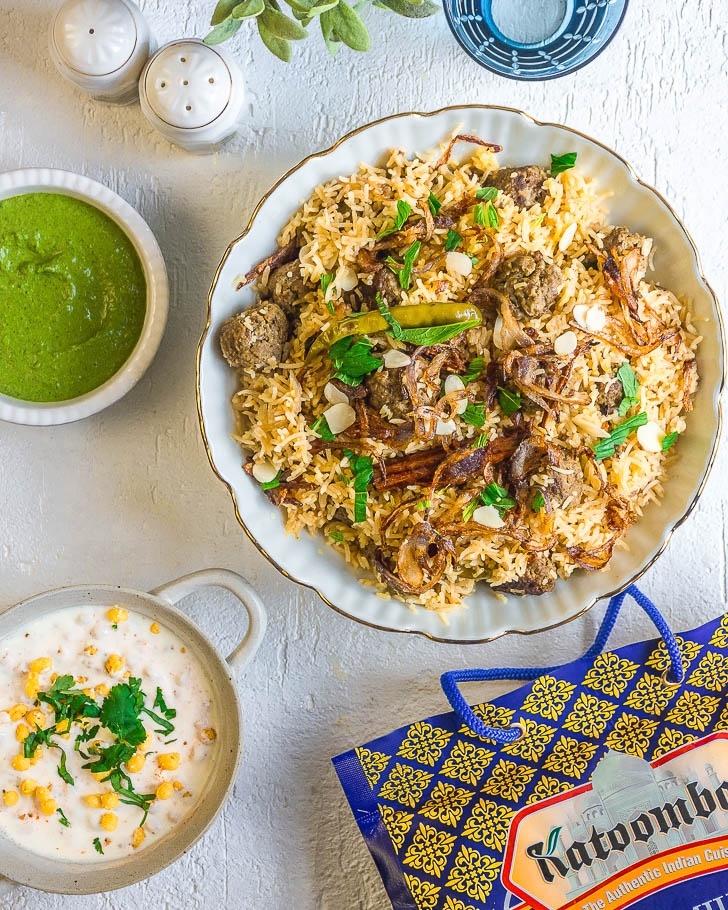 Disclaimer – This is a sponsored post in collaboration with Katoomba Foods. All the recipes, photographs, thoughts and musings are entirely mine.