A guide to help you plan a wonderful holiday with activities, places to visit, wineries, interesting farmstays, dining experiences etc… in South Gippsland.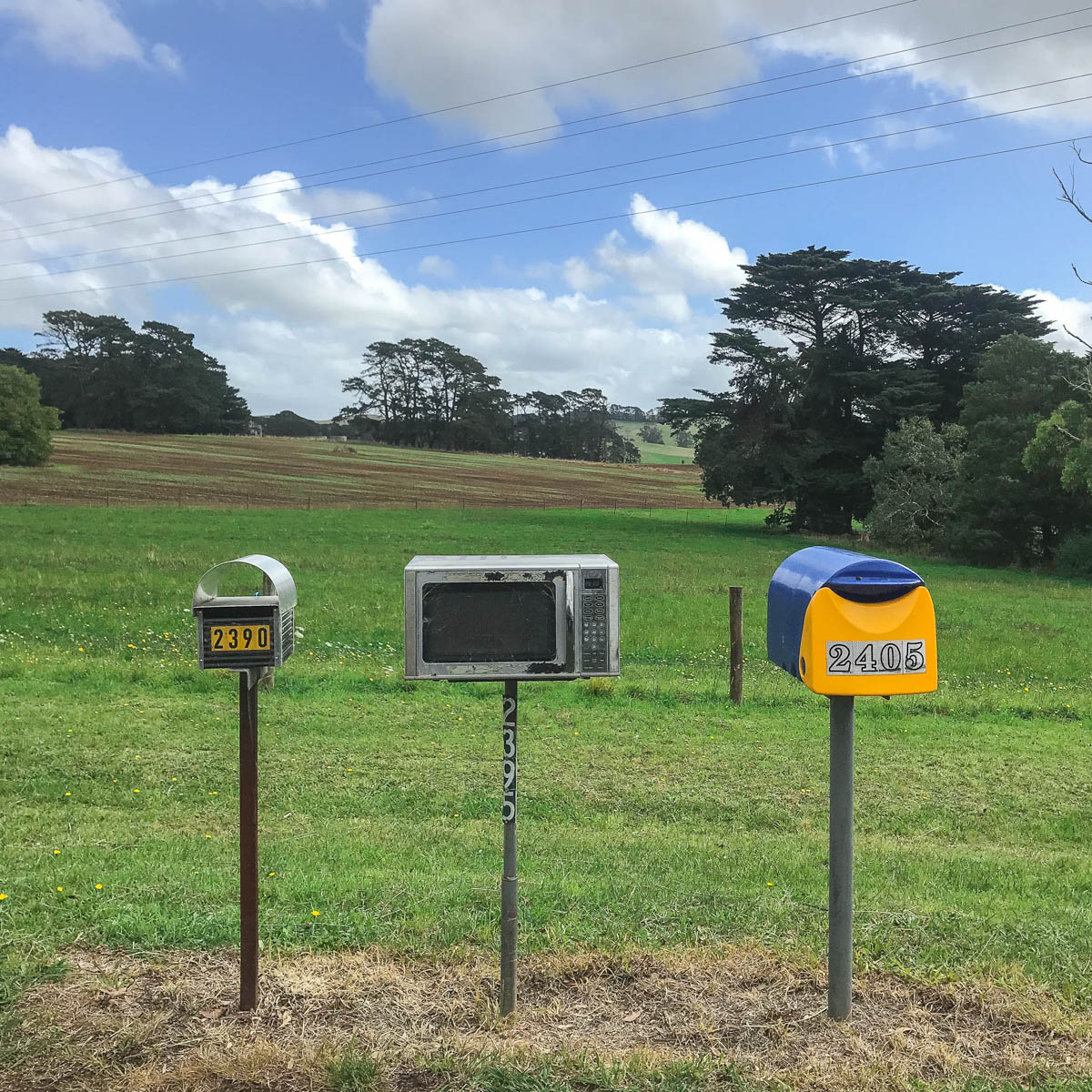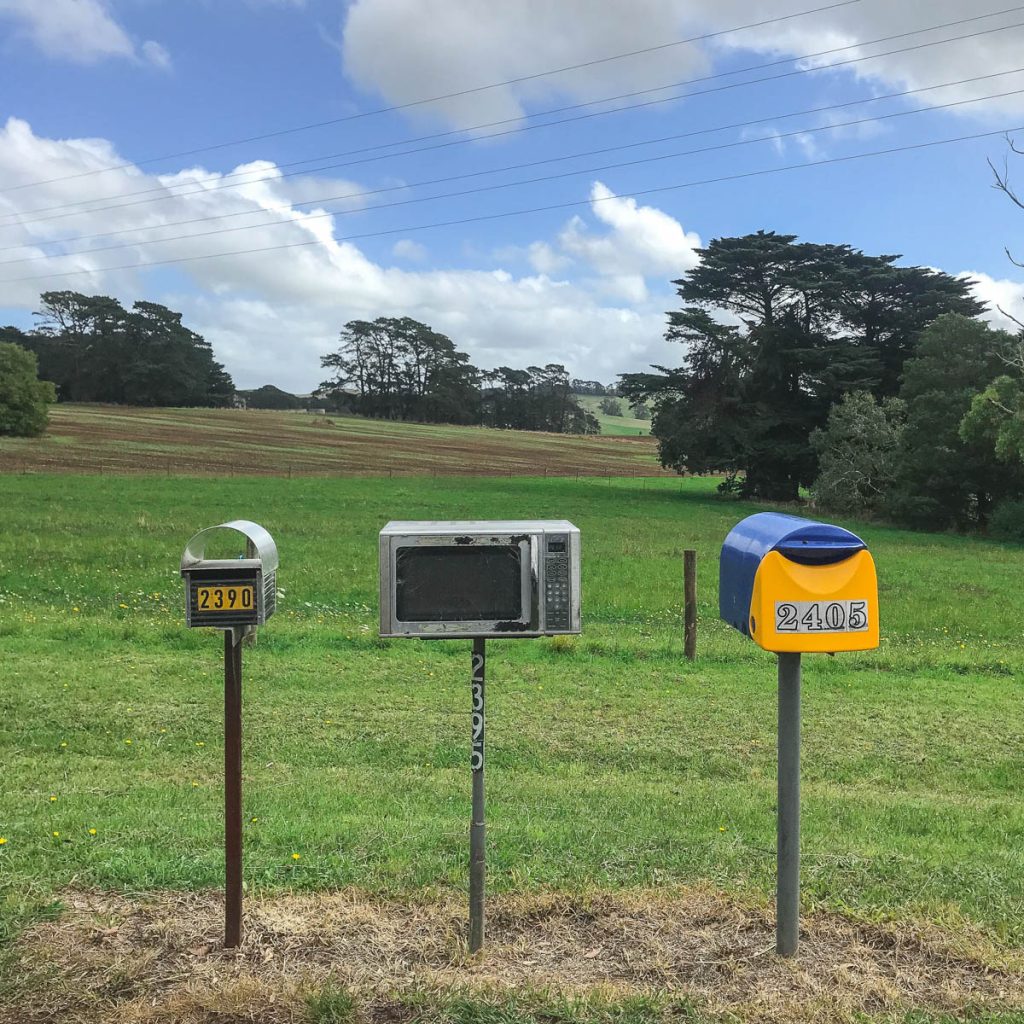 Earlier last year, between the two lockdowns, we had the opportunity to travel to South Gippsland. I had posted a lot of snippets and photographs from our trip on my social media accounts. But I still wanted to do a detailed blog post that might be informative to anyone who is planning on a visit too.
One of the key things to remember while planning a visit is to be aware of the weather conditions since the Gippsland area can be prone to extreme rainfall and windy conditions. Now you might not have any control over it if you have made the bookings way ahead of time. But be prepared to be fluid about the activities planned.
We live in the Northeastern suburbs of Melbourne and for this trip, decided to take the slightly longer route through the small towns to South Gippsland instead of the main highway route. We love stopping by at the smaller towns, wandering around with no specific plans. There's so much joy in travelling this way and as I always say, the small towns are much more interesting and have so much character; the views are often spectacular too.
Also, the smaller towns depend a lot on tourists and travellers, so it is our turn to support the small businesses in these places.
Our first stop was for brunch at Warrandyte; it's a beautiful town and famously known as the gateway to Yarra Valley. We had a delicious brunch at Cocoa Moon Café….apart from the food, this café is a coffee connoisseur's destination. There are several coffee machines, accessories etc…for sale along with many other gift items from local artisans and craftsmen.
We also stopped at a vintage bookstore in the town centre. Another favourite activity of ours when on holiday, visiting vintage shops for curios and interesting books, props etc….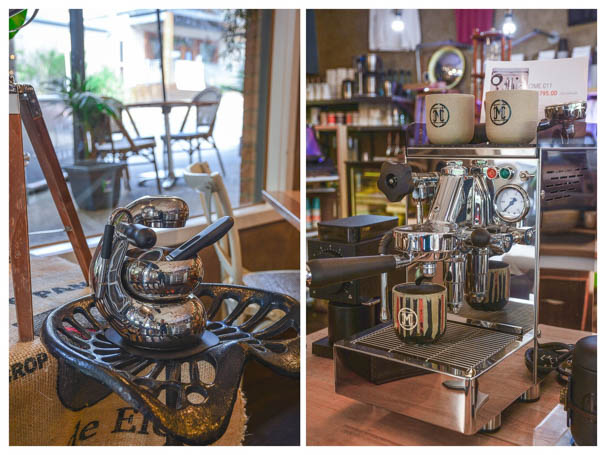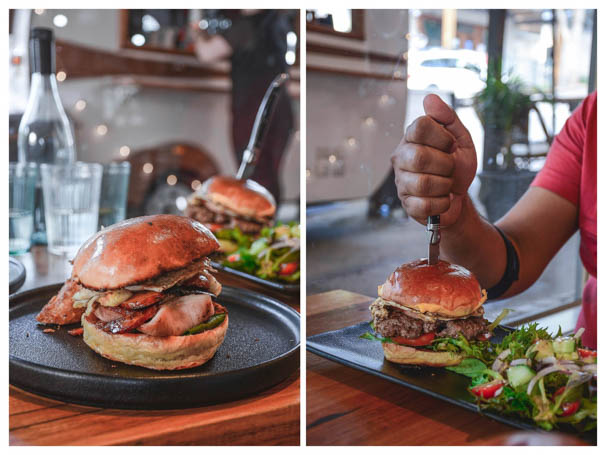 Another pit stop was at Mt Evelyn and we had a quirky personal reason for doing so. My beautiful niece's name is Evelyn, and the stop was just to take this photograph.
As it was getting late, we drove straight to our Airbnb located in Mirboo North.
We stayed in a farmstay this time that we booked through Airbnb, an experience that can only be described as awesome. More than the actual stay, it was the incredible views and also the fact that there was a restaurant on the premises, Café Escargot. Since the food and experience at Café Escargot was outstanding, I have written another post about it which you can read here.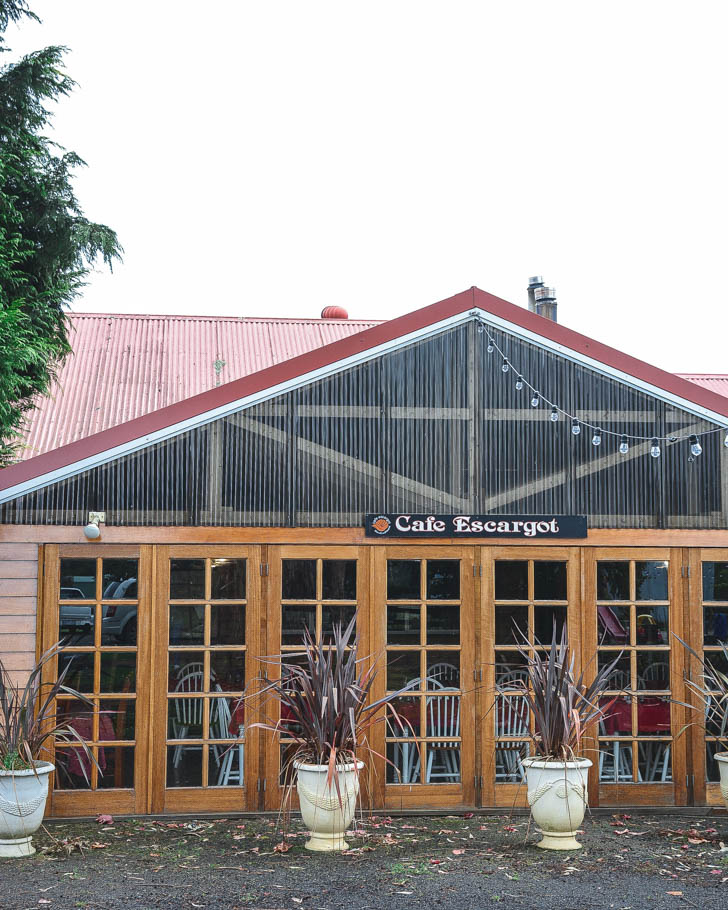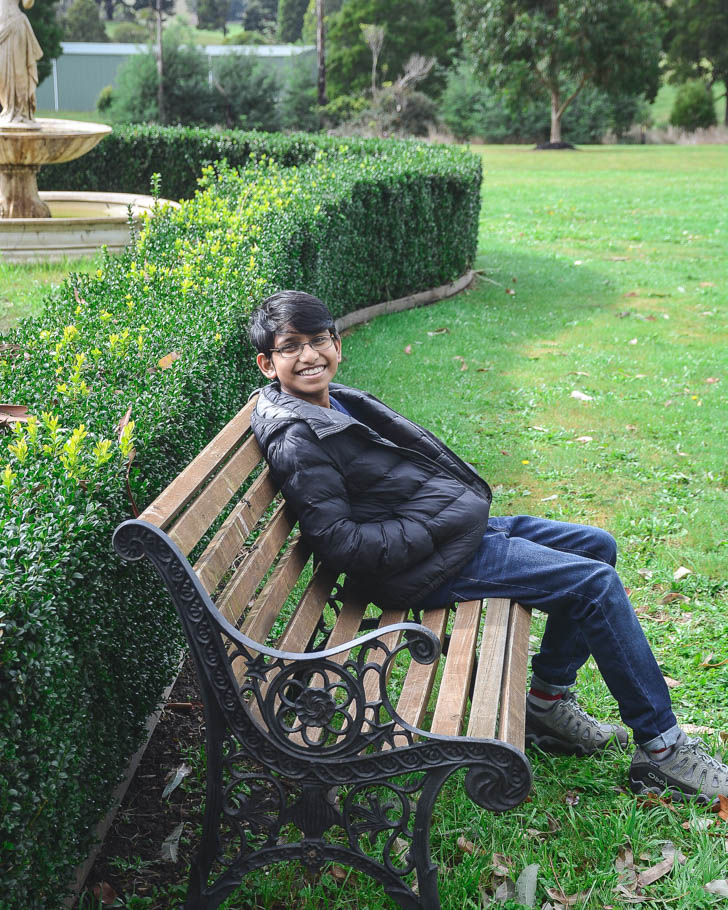 Let me break down the experiences of the remaining trip based on the places we visited;
Wilson's Promontory National Park (Wilson's Prom)
The southernmost tip of mainland Australia!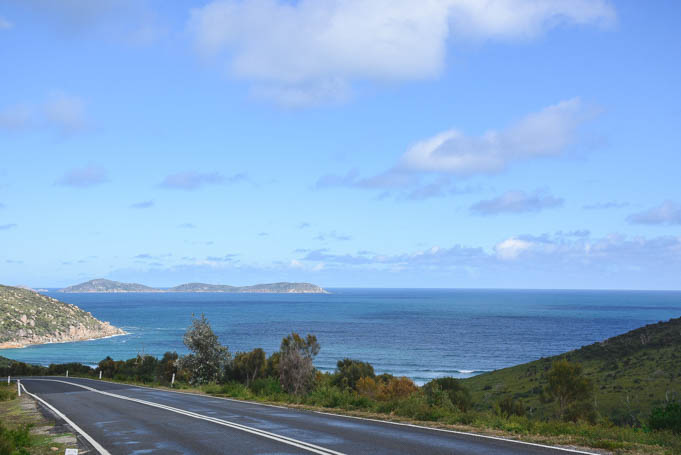 The most unique National Park in Australia or perhaps even in the world itself. There is so much to see and experience here that a single trip might not suffice. The changing landscapes make Wilson's Prom a very interesting destination…pristine beaches, coastal bushland trails, sand dunes, wildlife walks, Victoria's largest marine park or hike the granite peaks of Mount Oberon or Mount Bishop. There's just so much to see, do and experience.
We couldn't explore Wilson's Prom as much as we had planned to as the weather wrecked havoc and many of the places were closed or had restricted access.
At the entrance of the park, you will be provided with a detailed map of all the different areas that you could explore. So, if you are there only for a day or two, you can pick and choose the experiences that you wish to.
Since we were staying at Mirboo North, we drove to Wilson's Prom on 2 different days. But there is a large camping ground (Tidal River Campground) for those who are interested in the same. There is often a long waitlist so you will need to plan much ahead of time for this.
We had booked in for a Wilson's Prom cruise through the award winning Pennicott Wilderness Journeys yellow boat ecotours. They tried to reschedule us on all the days we were there but the weather simply didn't allow for it. Even though I have not experienced it, I would highly recommend the cruise to anyone visiting Wilson's Prom.
We went on a wildlife walk which was a wonderful experience to see some native animals up close like kangaroos, emu, wallabies, wombats etc…. Definitely something you shouldn't miss if you have kids accompanying.
We also visited the Squeaky beach but with the wind howling, we could hardly hear any squeak while walking on the sand. The views are breathtaking, a slice of paradise really.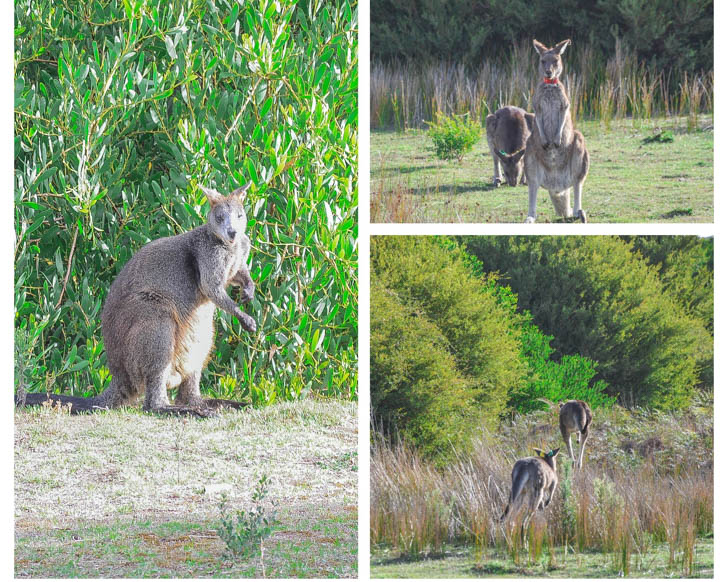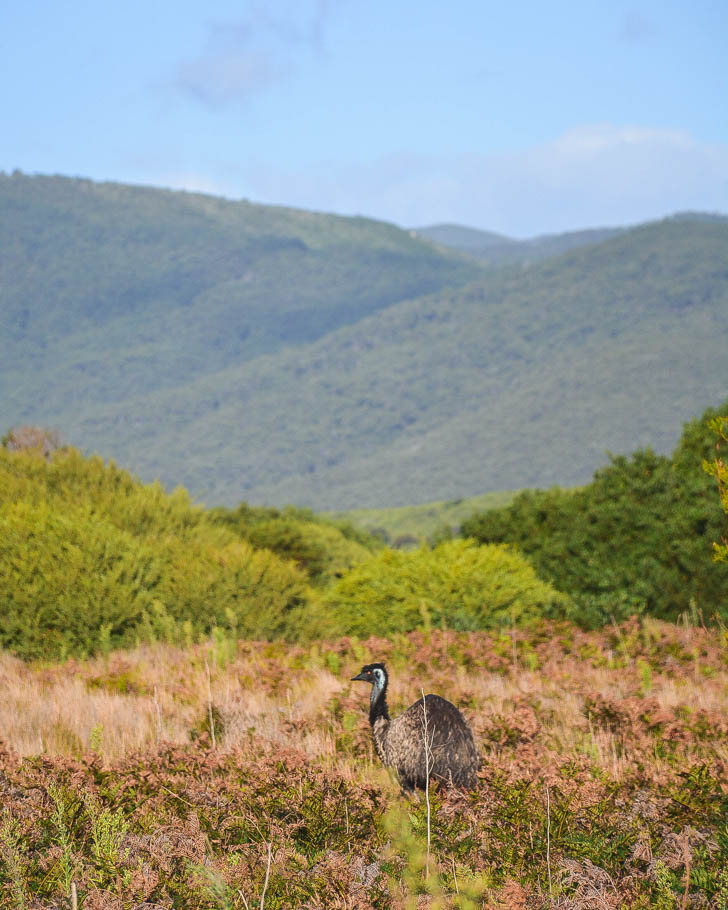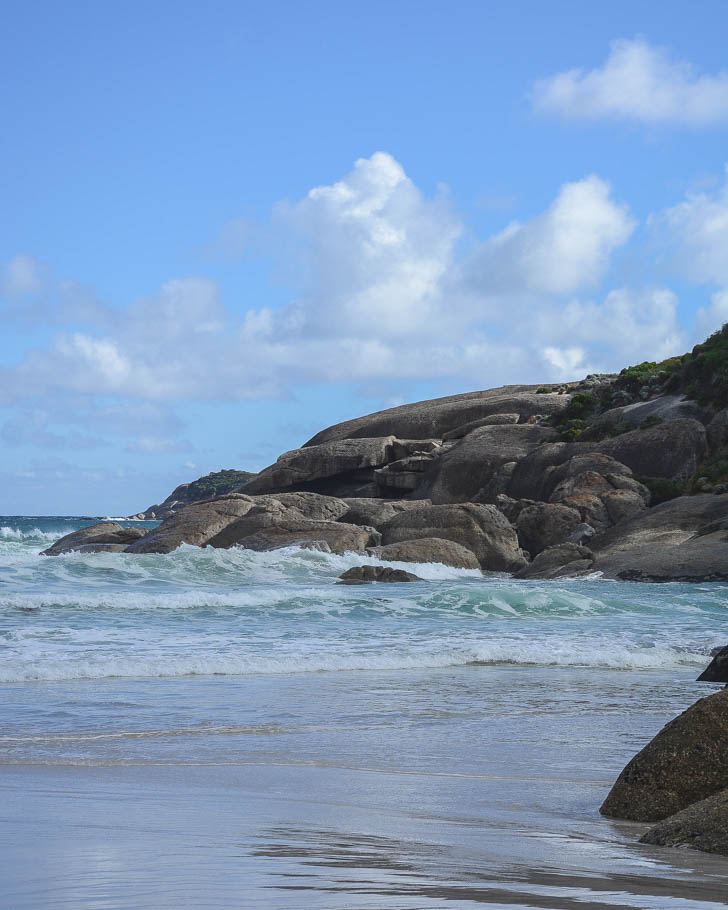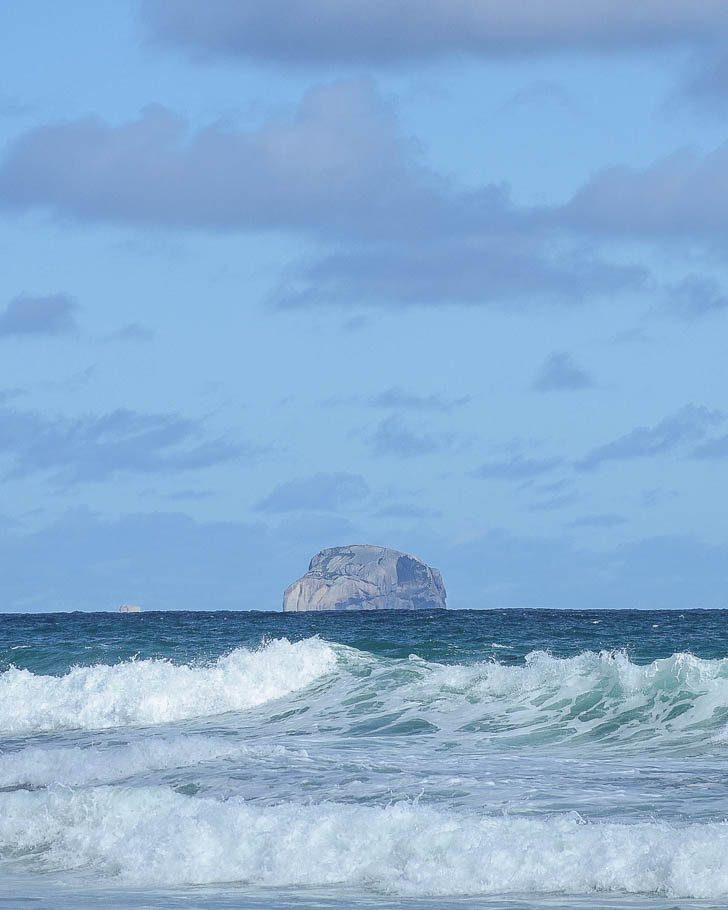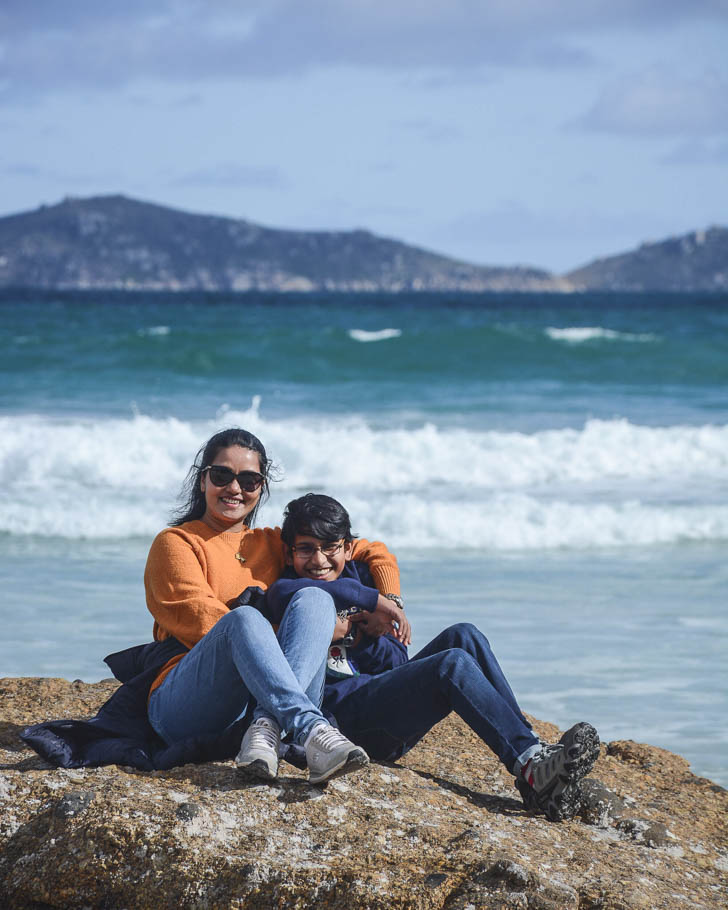 Lucinda Estate Winery
Visiting wineries are an important part of our travels. As I often tell my friends who do not drink alcohol, the wineries are so much more than the wine; the views are often spectacular and there's always great food to match.
Located on the outskirts of Leongatha (a beautiful town to stroll through), Lucinda Estate Winery was our pick for this trip to South Gippsland.
Panoramic views, great wines, good food all come together to make a visit to Lucinda a memorable experience.
Along with a delicious wine tasting experience, we also tucked into this delicious grazing platter filled with cheese and other nibbles from local food producers. Also one of the places to try out Prom coast icecream…. lush and creamy, this icecream is one of the best you will have in your life.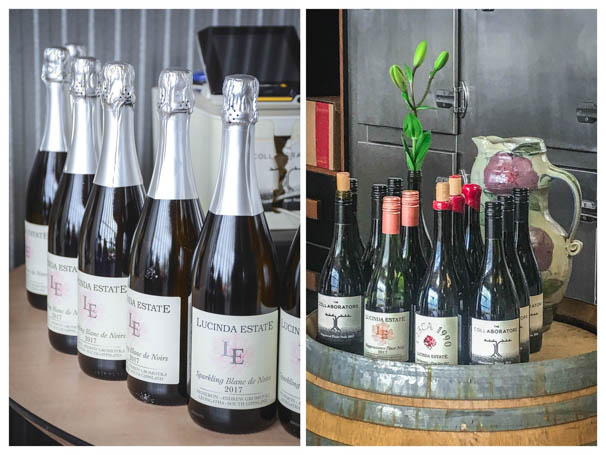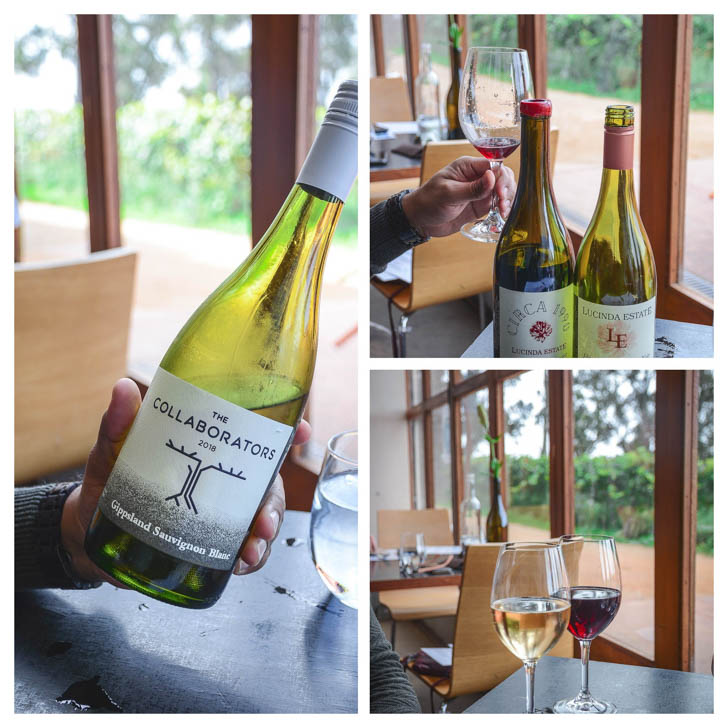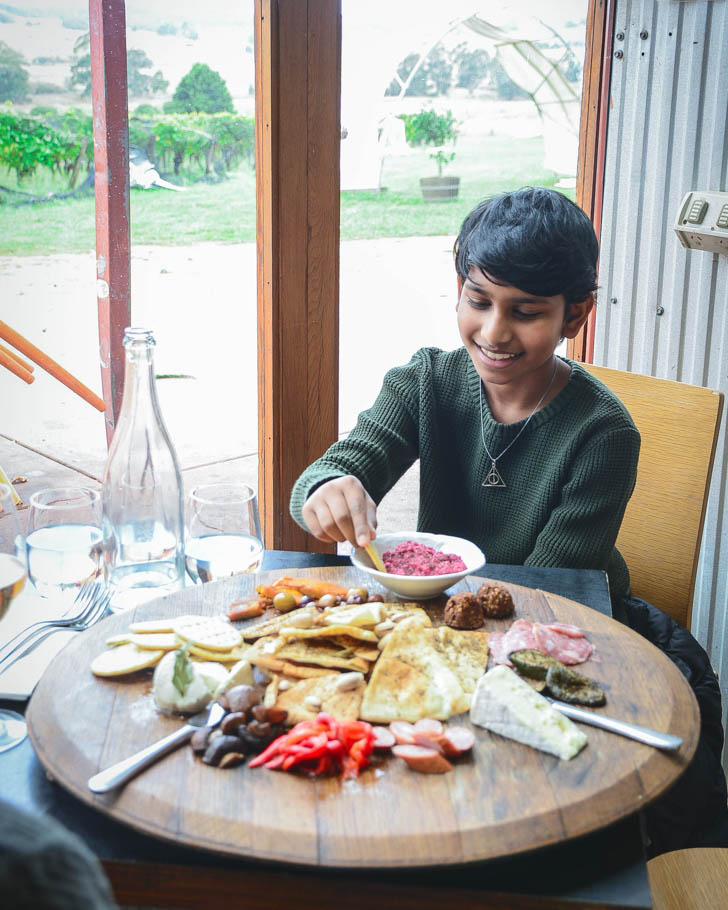 Inverloch is a beautiful costal town that's famous for its beaches, walking and cycling tracks. It's often a preferred stopover for those heading over to Philips Island or Wilson's Prom.
The weather conditions didn't allow us to explore the walking tracks but we did pay a visit to the scenic Inverloch Jetty. The views are spectacular and the perfect spot for photography enthusiasts like me as there are plenty of wind surfers, sailing boats etc…to capture. Do look out for the sting rays and fishing enthusiasts could score big here too.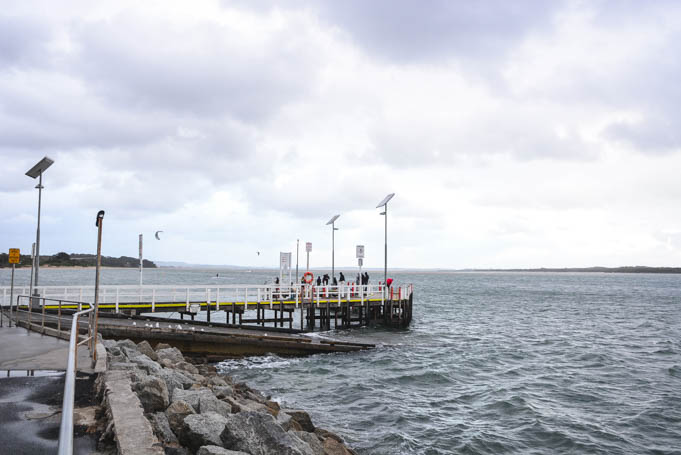 As we all know, Gippsland is the dairy capital of Victoria. So, it is only natural that some of the best cheese comes out of Gippsland. And one place to experience that is Prom Cheese.
Located in Moyarra, a breathtaking lush valley nestled between Bena and Inverloch, Prom Cheese is famous for its distinctive regional cheeses made from sheep's milk, It is also famous as Victoria's first licensed facility to make raw milk cheese.
Prom Cheese has a cellar door that's open to the public at specific times of the year. We were fortunate that it was open when we were visiting and we got to experience an amazing tasting of different types of cheeses that's made in the cheesery. The website is updated regularly about the cellar door openings or you could get in touch with them to find out about the opening dates and timings.
Apart from the amazing cheeses that you get to try out and purchase at Prom Cheese, you also get to experience the breathtaking views of their farm and sheep dairy herd. I promise it will be one of the most beautiful sights of your lifetime.
The cellar door is also stocked with several products made from sheep's milk and also products made by local artisans and food producers. A great place to buy gifts for friends and family back home too.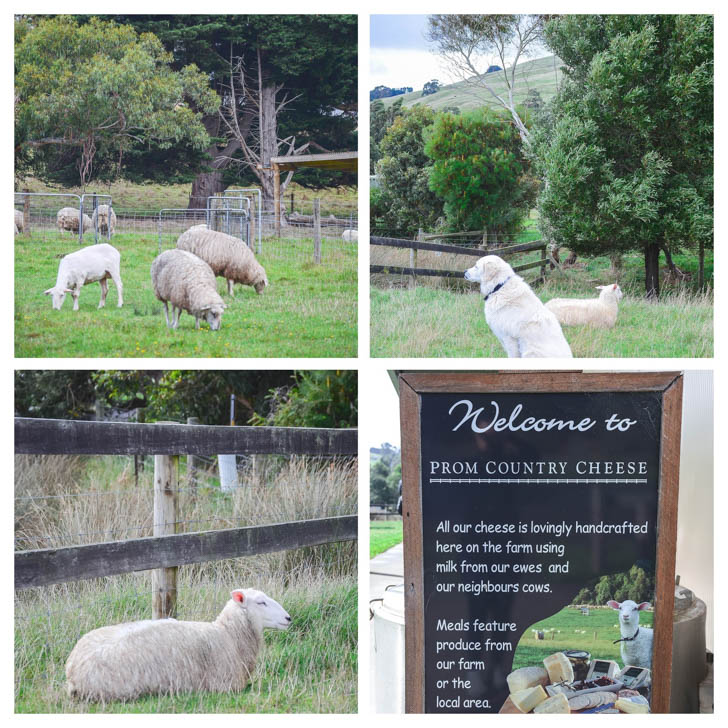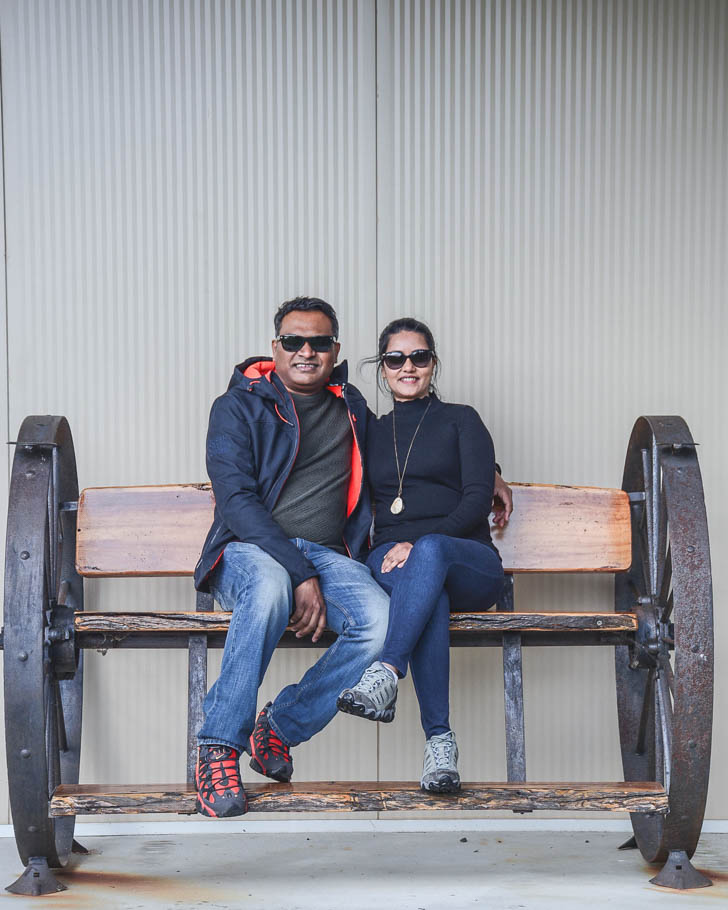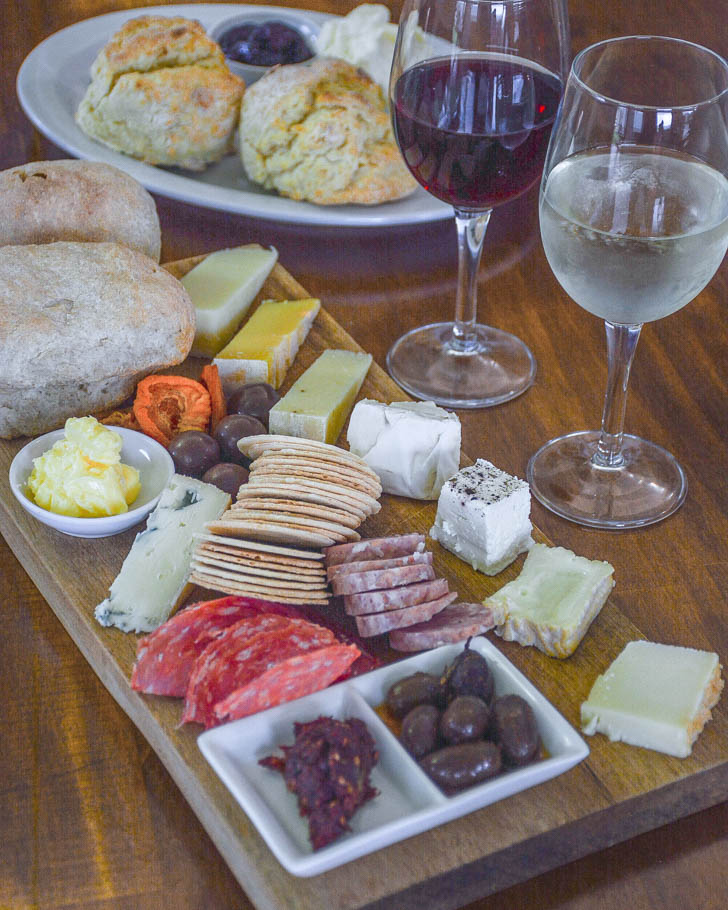 A beautiful coastal and fishing town!
Even with the stormy weather, we decided to take a short stroll on the historical jetty for the amazing view.
But if the weather is good, it's ideal for swimming, fishing and boating. A very family friendly destination….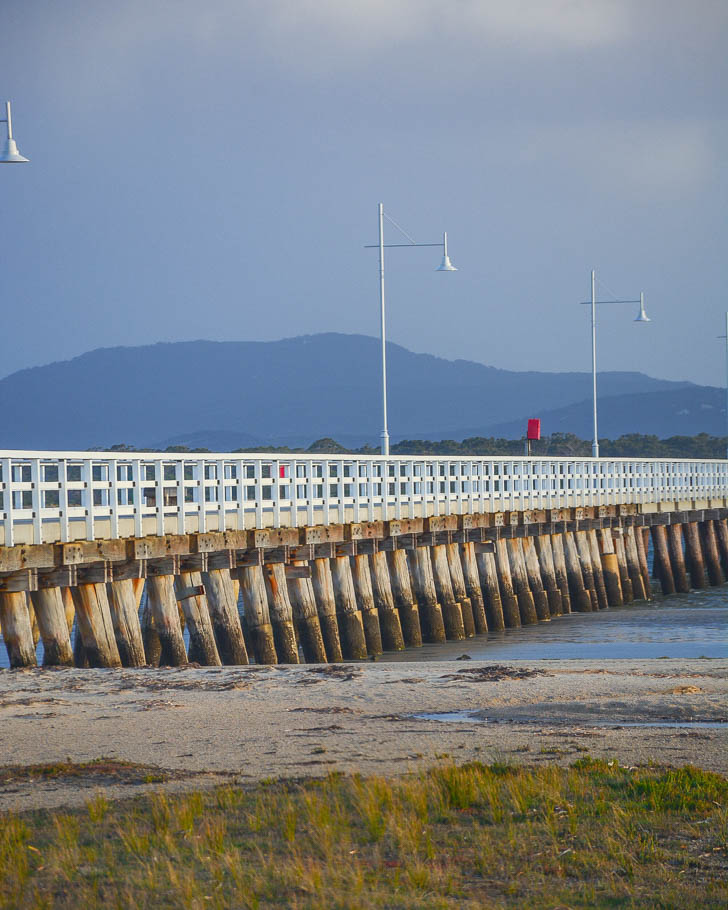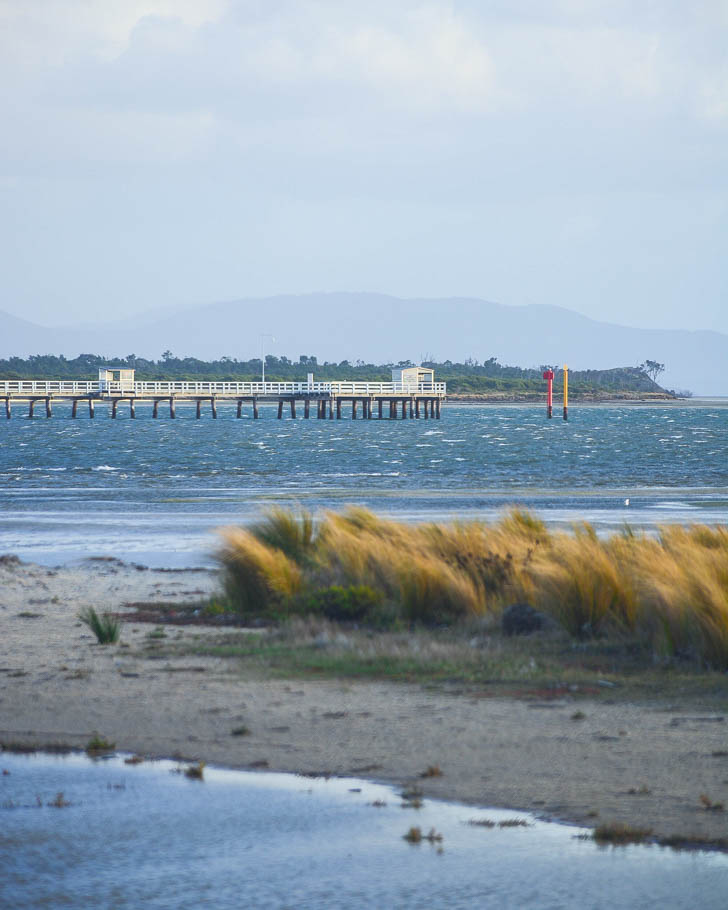 Not a planned visit but we came across the Terramirra Park Deer farm while driving through South Gippland. A sign board saying 'venison for sale' is the reason we decided to stop by, but it turned out to be an amazing experience.
We met Mike (who runs the farm); he was very friendly and deeply passionate about deer farming. We got the opportunity to step inside the farm briefly where he explained that they have herds of red, fallow, elk and sika deer. Even got to pet some super friendly deer!
Since we have never tried venison before, decided to buy some from the farm. Mike was helpful in helping us understand the different cuts, preparation techniques etc.…. depending on the kind of dishes we were interested in cooking. We ended up purchasing venison chuck, eye fillet and rump steak. While I didn't document any of the recipes on the blog, we did enjoy the venison on several occasions especially the eye fillet which was really superior in quality.
It's also the place to visit if you are interested in purchasing deer antlers; there are some magnificent ones that could adorn your home.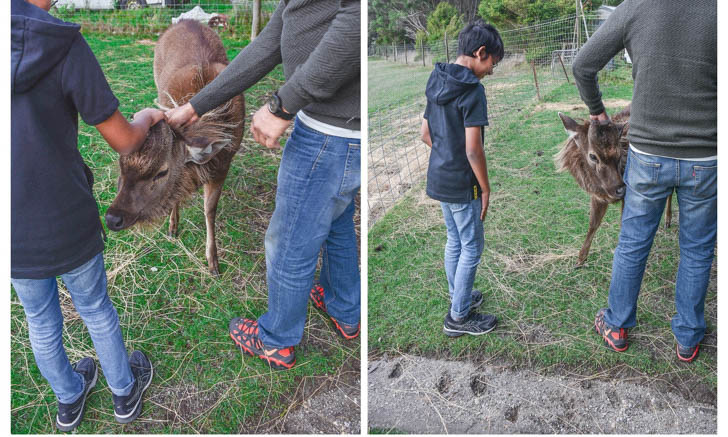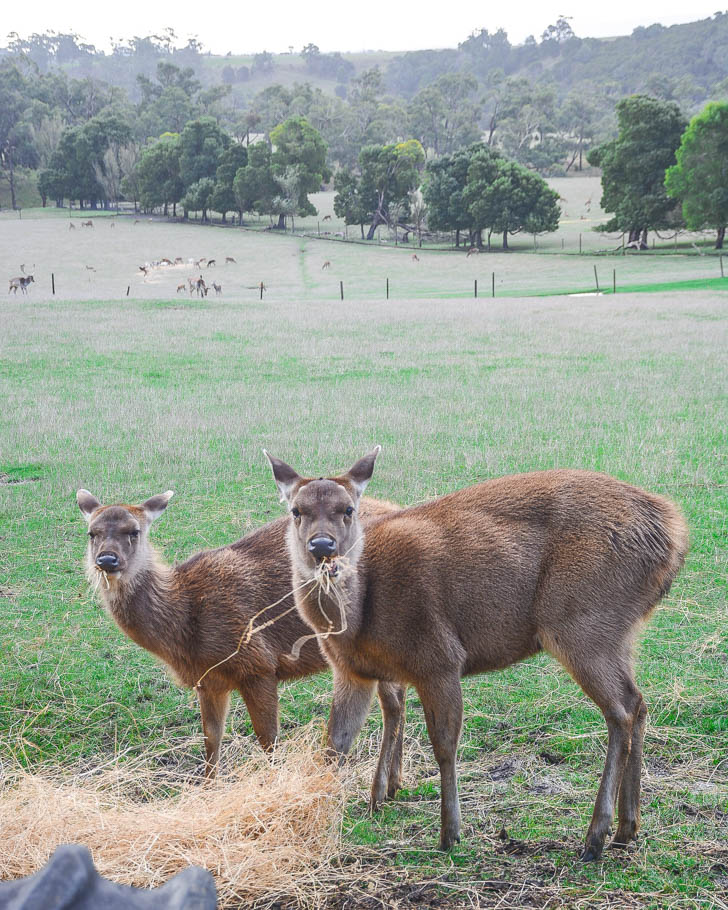 So, this sums up our trip to South Gippsland. There's so much to see, do and experience there and this guide is just a start. And if you have been there before, do share your experiences and things that you loved about South Gippsland.