Arilla (meaning The Dancing Ground) is the onsite restaurant at Boneo Park offering a delicious and memorable dining experience inspired by fresh, local and seasonal produce from Mornington Peninsula.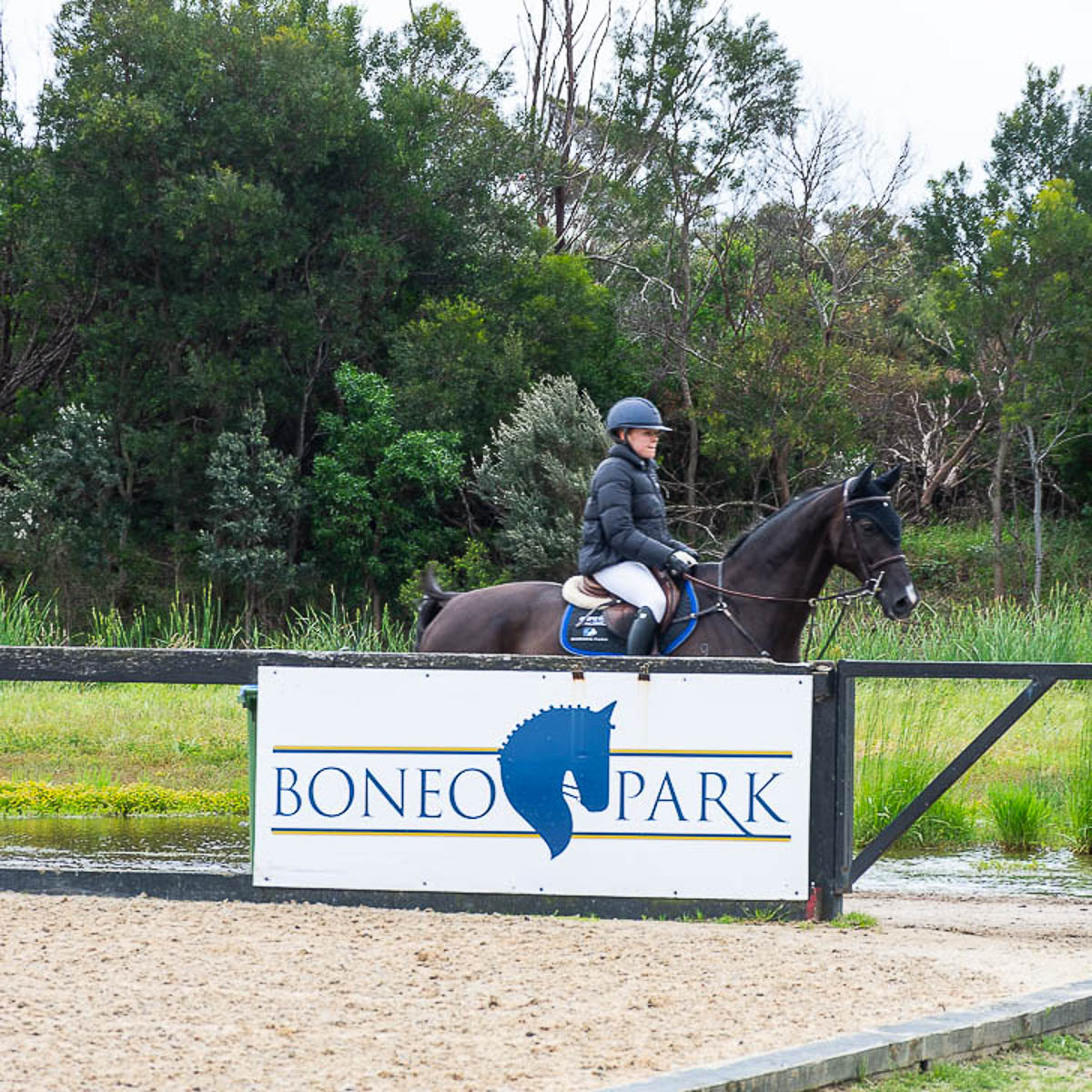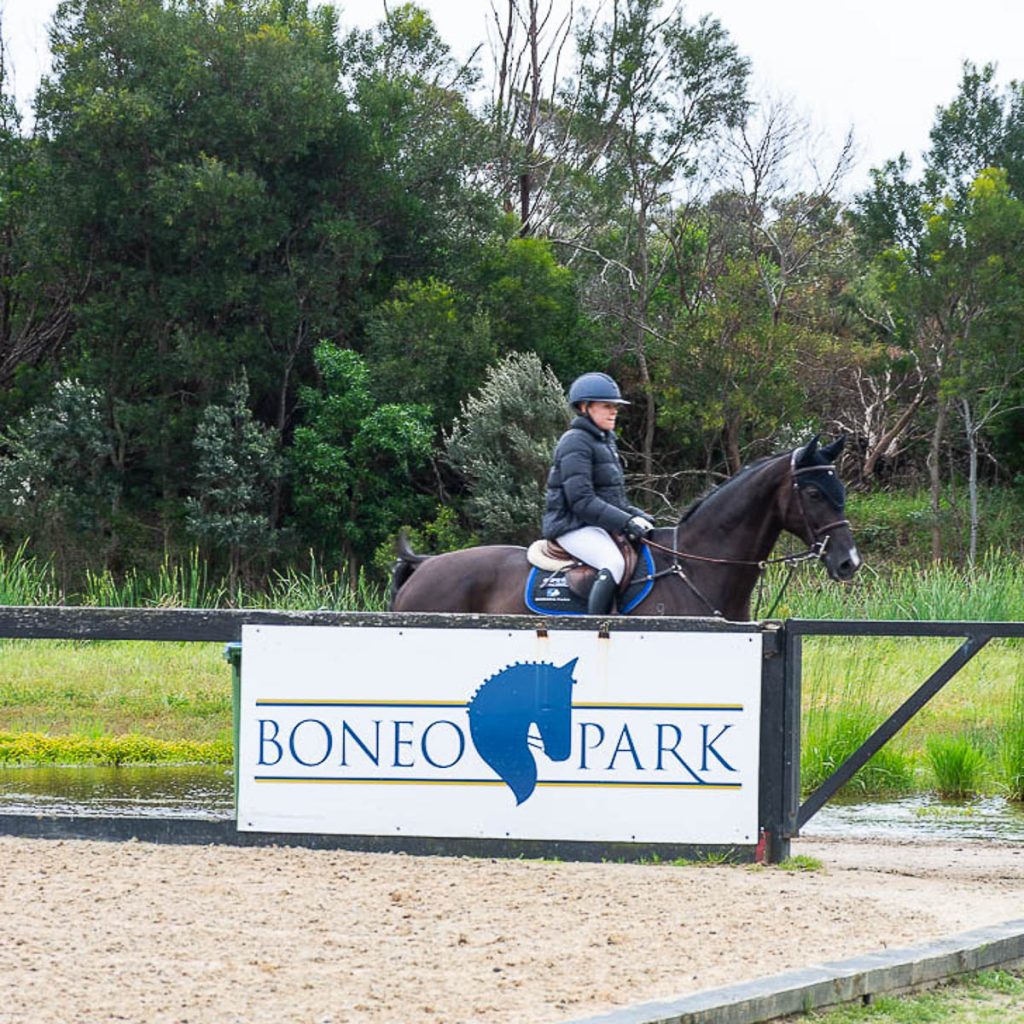 What is Boneo Park?
Located in the heart of Mornington Peninsula, Boneo Park is a diverse 850-acre property that has a world class Equestrian centre, Arilla (the onsite restaurant) and pristine wetlands and woodland.
I had the privilege to spend a day at the Boneo Park Equestrian Centre for the Arilla Cup show jumping competition followed by a fabulous lunch at Arilla. After lunch, we had planned to tour the wetlands, but the rains wreaked havoc on our plans. (A tour of the wetlands is definitely on the cards).
Boneo Park is a family run equestrian event and agistment facility started in 2007 by Fiona Selby, a keen competitive and highly accomplished dressage rider who was shortlisted for the 2020 Tokyo Olympic Games.
It is one of Australia's leading equestrian centres with state-of-the-art design and facilities and plays host to several local, national and international competitions. And it is perhaps the most beautiful too as it is set amidst hectares of pristine and tranquil wetlands.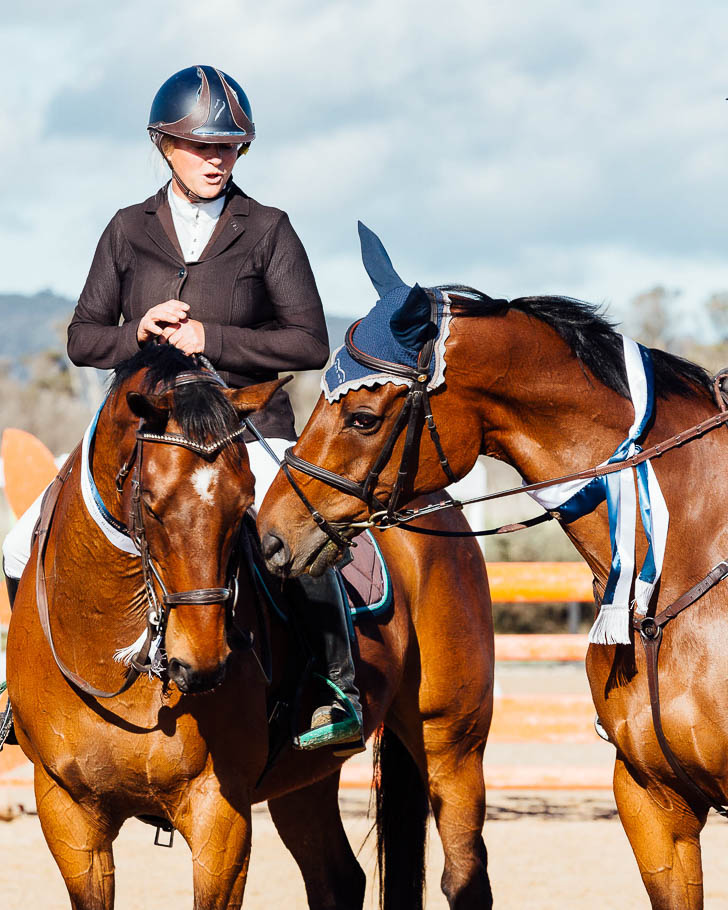 Fiona's passion is clearly visible in every aspect of this business. The facilities have been designed by Luke Jones of C4 architects and several competitions are regularly held including Dressage, Show jumping, Combined Training, Interschool, Pony Club and Horse Riders Club. The facilities are arguably the most comprehensive in the Southern Hemisphere and the five-star agistment center offers the highest quality of care for horses.
Boneo Park prides itself on being a world class facility providing the Australian equestrian community with a taste of Europe.
This place is a must visit whether you are an equestrian lover or not. Check out their events page for more details about upcoming competitions.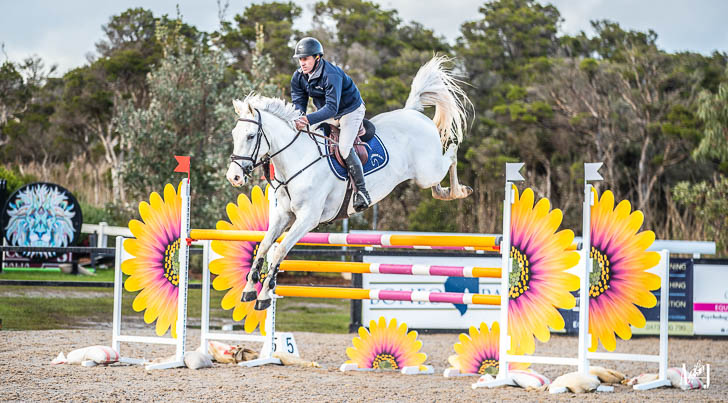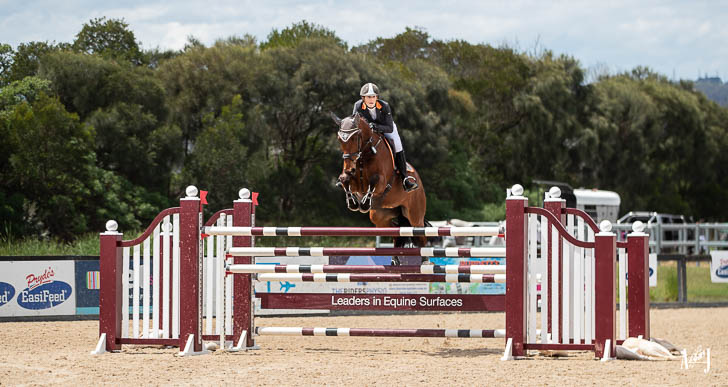 Arilla (meaning The Dancing Ground) is a must visit food experience that celebrates the fresh, local produce from Mornington Peninsula.
The restaurant is beautifully designed and offers guests the experience of dining in a picturesque and panoramic setting. It's even more exciting when an equestrian event is taking place and you can watch the horses in action from your dining space. Or ask to be seated at the western facing balconies for the most spectacular sunsets.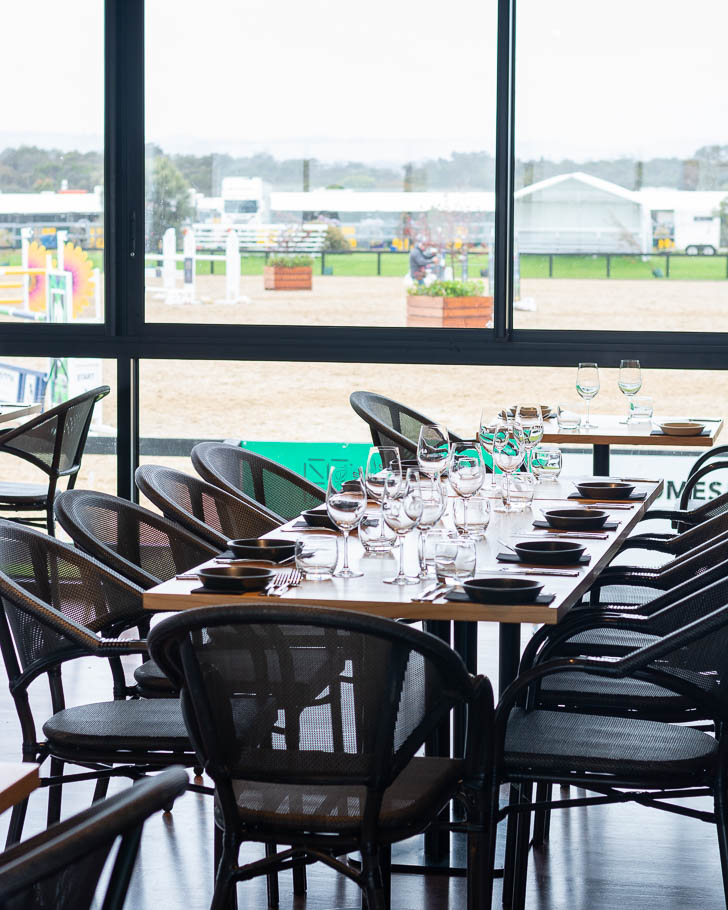 The staff are friendly and knowledgeable; happy to help out with what's happening on the equine front or provide more information about the Wetlands and surrounding gardens.
After successful stints at two Michelin Star restaurants in London and Australian hatted restaurants like Quay, Vue de Monde and Paringa Estate, Head Chef Adam Beckett has joined the team at Arilla.
He is excited to showcase local and seasonal ingredients with his own unique creations drawing from his past experiences yet creating something new for the guests at Arilla. The new spring menu is a true celebration of Adam's culinary skills and the finest produce the region has to offer interspersed with the use of several native bush ingredients making this culinary experience truly Australian.
The wine/beverage list is also an exciting one with a carefully curated selection of local beers, wines and cocktails to match the food.
While I started with a glass of the Crittenden NV Brut, Mornington Peninsula, the men went for a glass of the Prancing Horse 'Pony' Pinot Noir, M'ton Peninsula. Both the wines were excellent and a perfect start to the dining experience.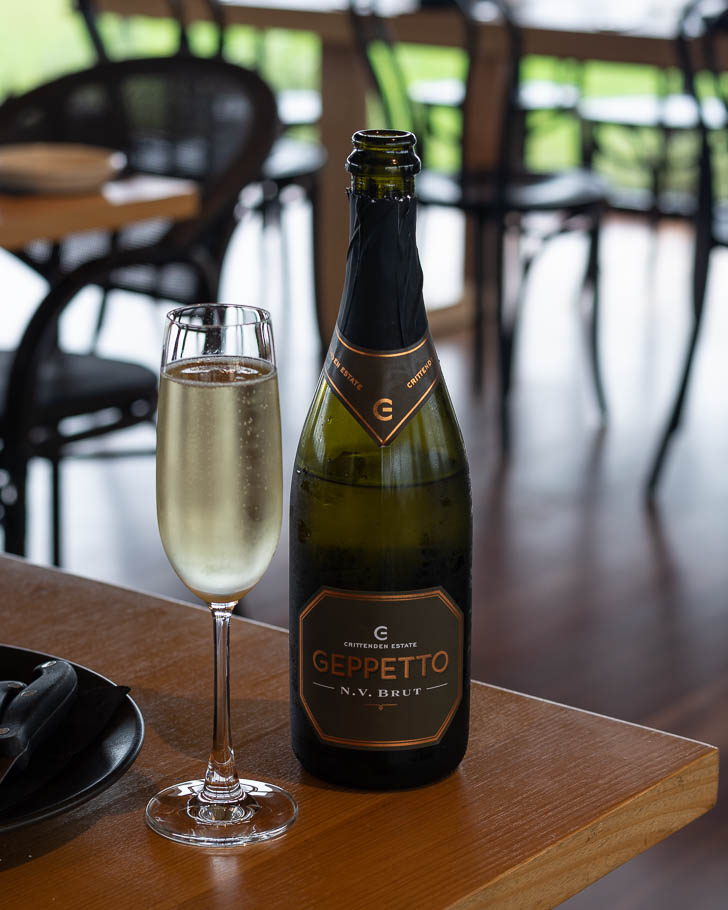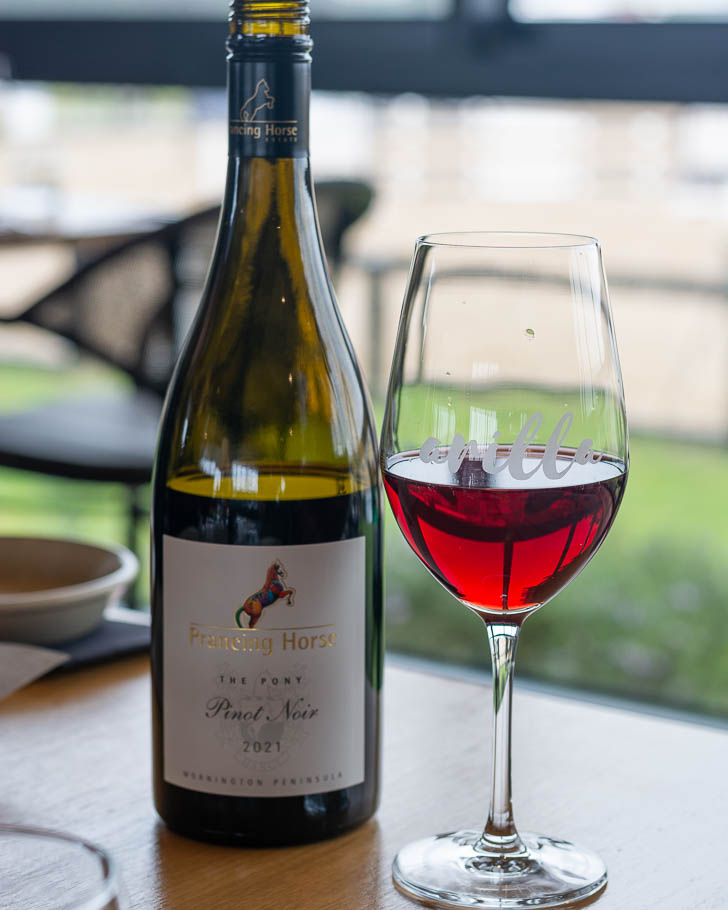 Entrée:
We tried out three dishes from the Entrée section…
Freshly shucked oysters, sanbaizu (dashi, soy, rice vinegar), chive oil and lemon – We are huge oyster lovers, and this dish didn't disappoint at all. A delightful balance between the citrus and sweet/sour flavours from the sanbaizu dressing. Make sure you get a glass of the Crittenden Brut to accompany this one.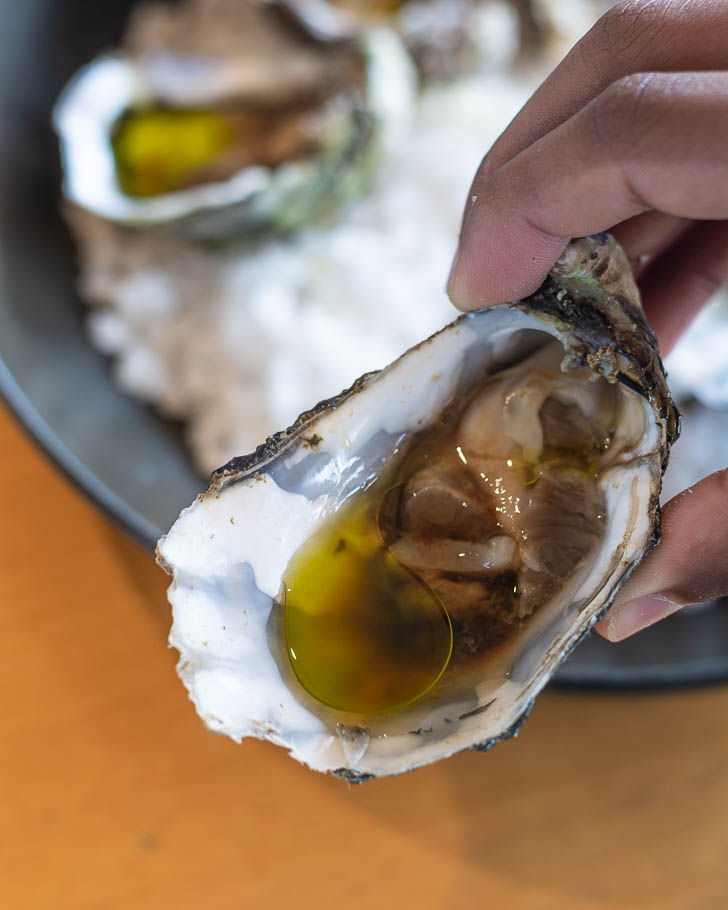 Asparagus served on smoked paperbark, preserved winter truffle and hazelnuts – You know this dish is arriving from the smoky aroma of the paperbark. One of the best vegetarian dishes I have eaten recently.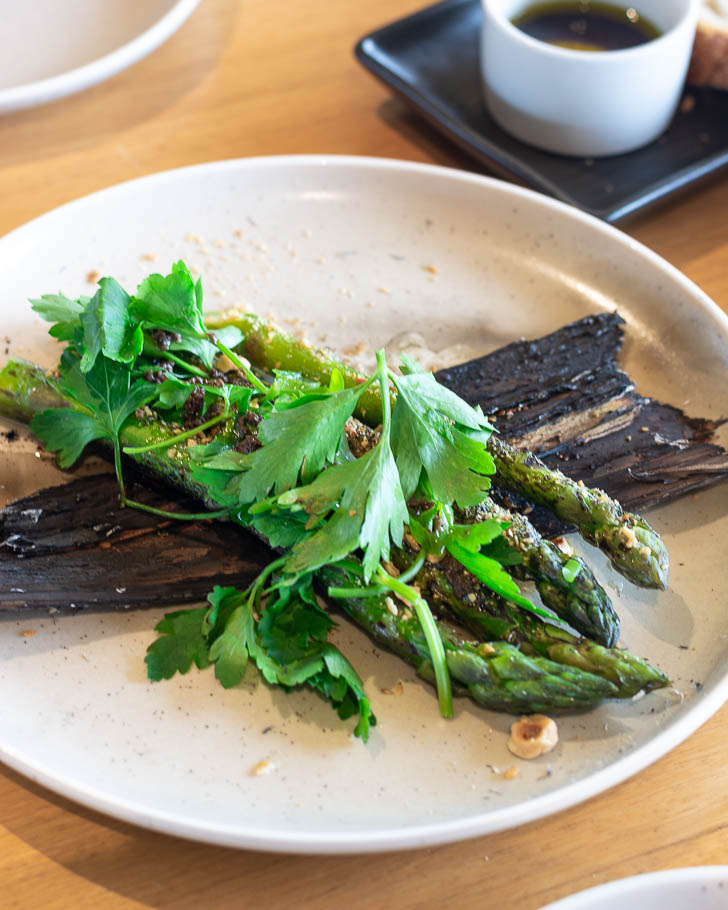 Crab wonton cracker, avocado puree, tomato salsa and coriander – Another standout dish! This is a must try and one I would recommend if you were choosing just one entrée. A fresh burst of flavour from the salsa carried beautifully by the crisp wonton cracker.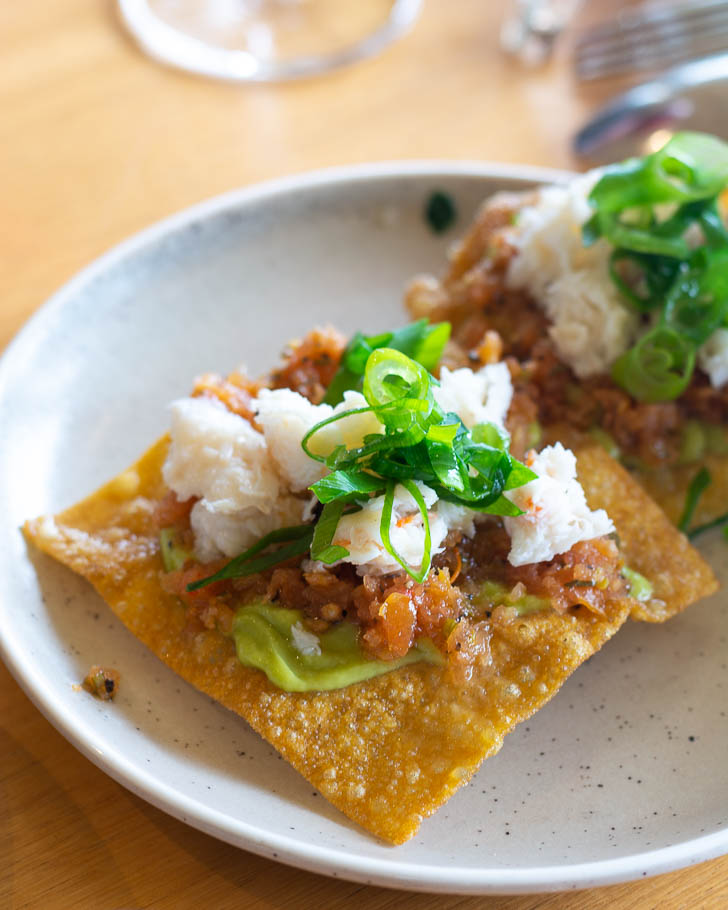 Main Course:
We tried out three mains along with one side….
Humpty Doo barramundi, smoked mussels and broccoli hearts, vinegar crisp – If you are looking for something light, then this is the dish to try. Perfectly cooked, succulent barramundi in a light, creamy broth that was to die for.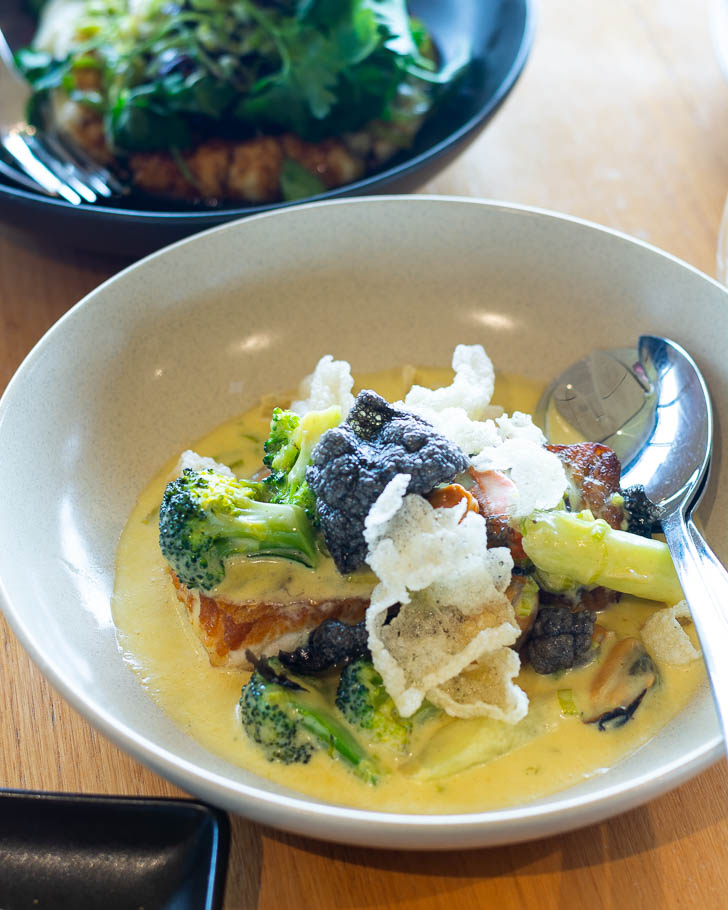 Red wine braised beef cheeks and leeks, Paris mash potato and cracked pepper – 'Melt in the mouth,' that's the only way to describe these beef cheeks served with silky smooth and creamy potato mash. A hearty one for beef lovers.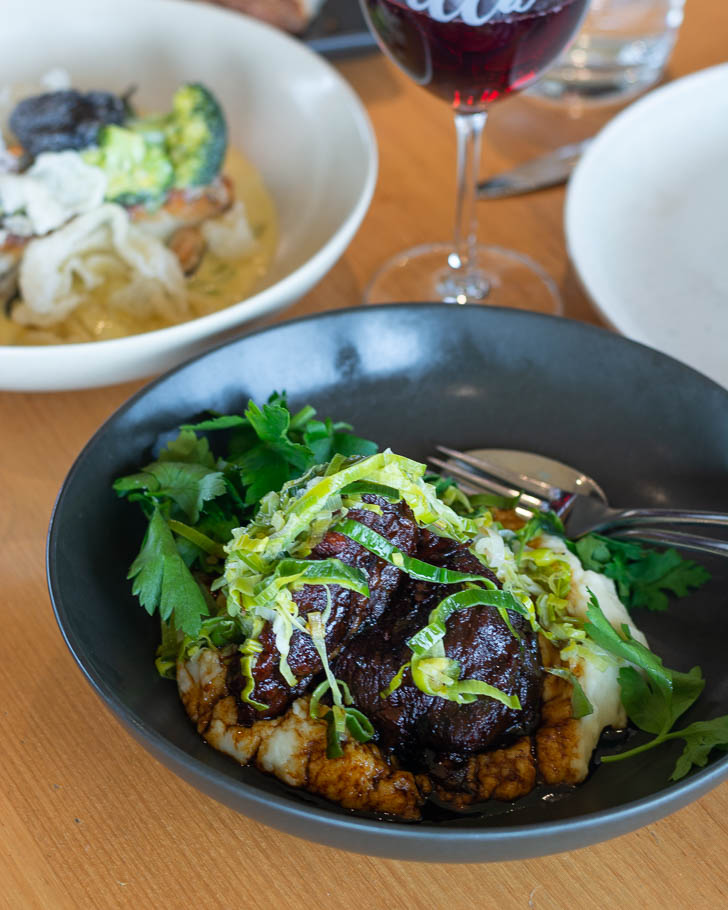 Hoisin and whisky pork ribs, roasted eggplant and spiced fermented wombok – It's not often you eat a meat dish where the vegetable stands out just as much. The sweet smokiness of the eggplant was a surprise pairing for me, but it worked well with the succulent pork ribs. And the fermented wombok was perfect to cut through the richness of this dish.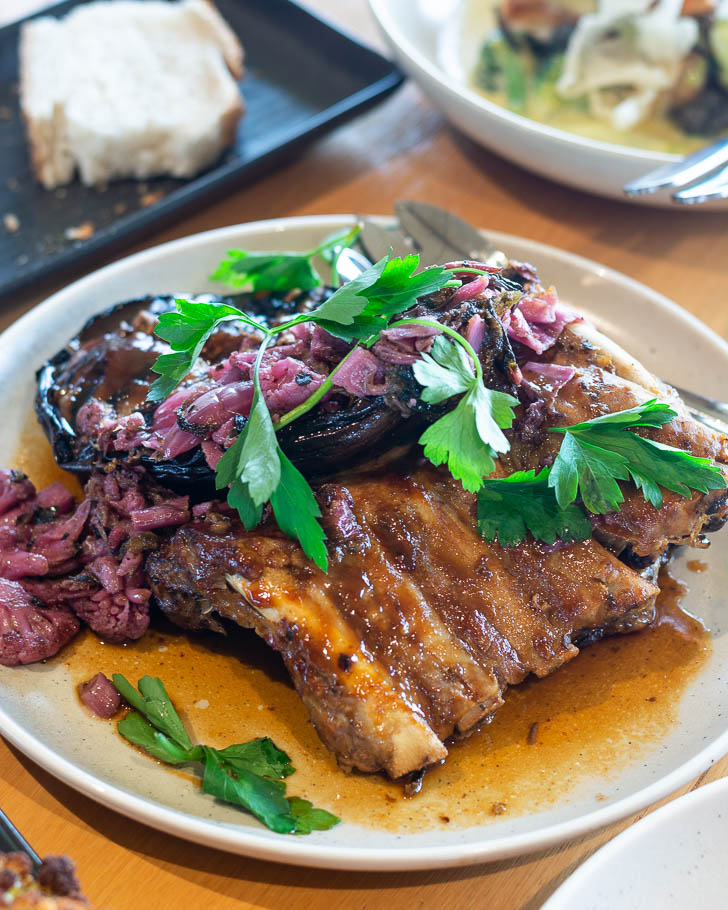 Indian spiced cauliflower, wild boneo mint yoghurt – I ordered this just to satisfy my curiosity of how an Indian inspired dish would be executed. But just as with all other dishes, this one was exceptional too. It made a perfect side to the seafood and meats and the presentation was beautiful.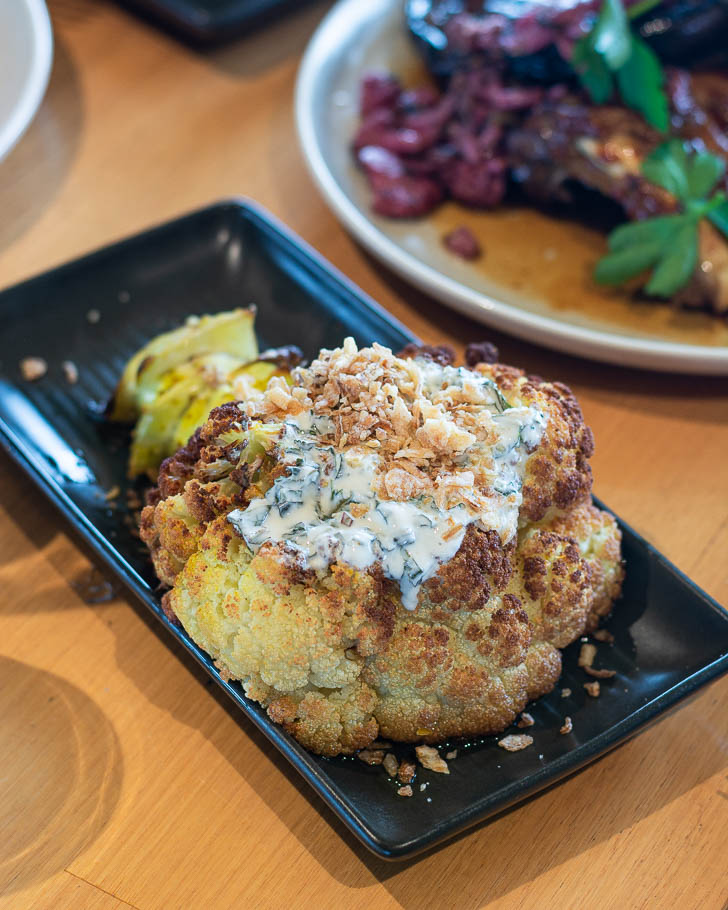 Dessert:
Poached rhubarb, sticky vanilla custard, lemon myrtle meringue and passion fruit coulis – After the heavy mains, this was a refreshing and light dessert. Subtle and not too sweet.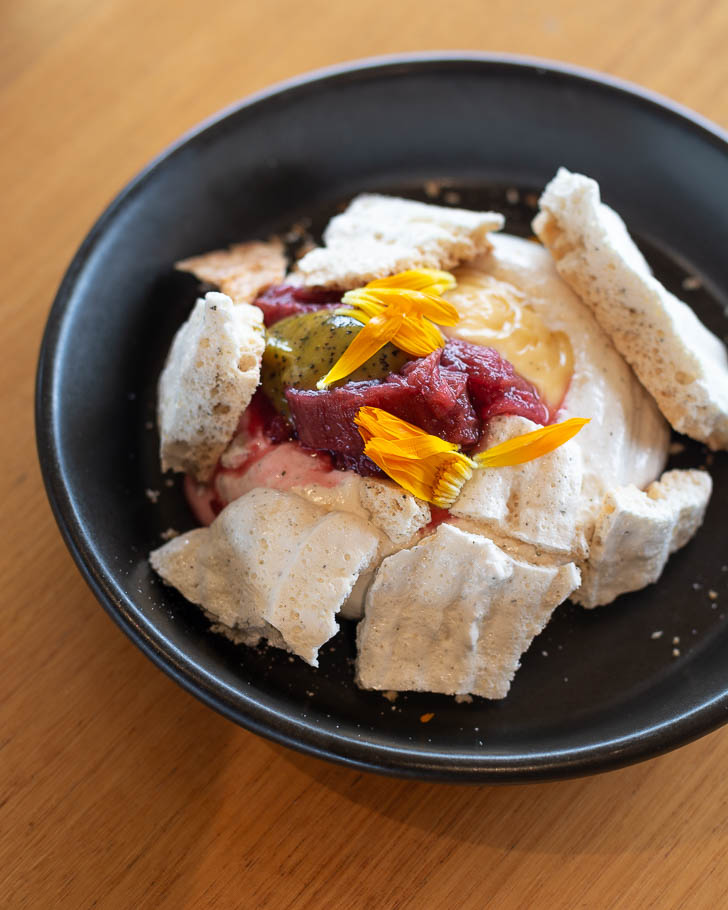 Selection of three Boatshed and Gippsland cheeses, muscatels, lavosh and quinces – Featuring some of the best Australian cheese along with really delicious quince. I was not a big fan of the lavosh though.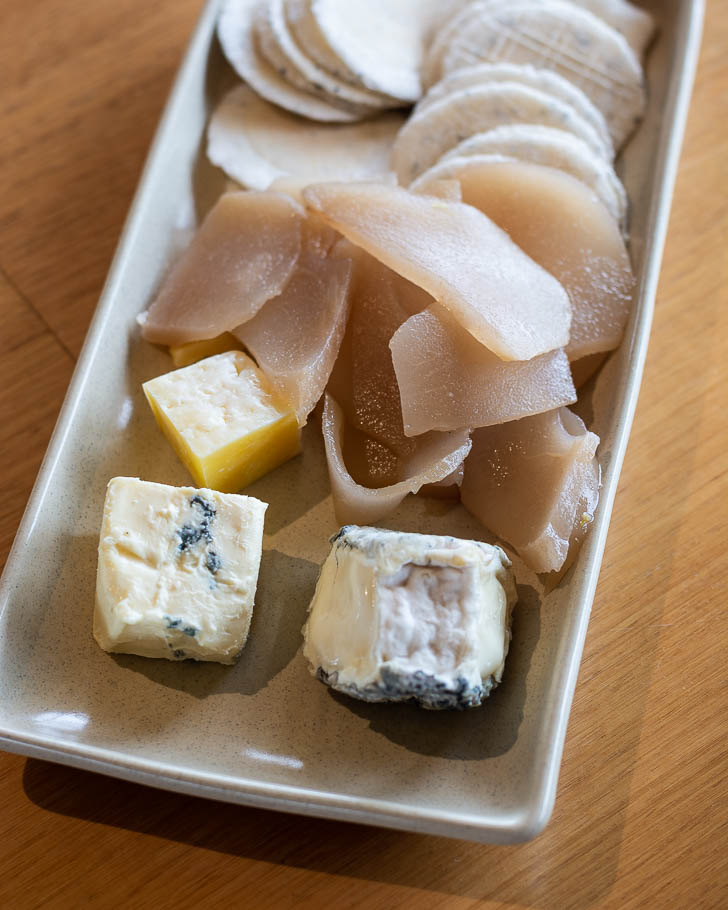 As I mentioned earlier, a visit to Arilla is not just a spectacular dining experience. It offers a perfect day out for the whole family with so much to see and do both at the equine centre and the surrounding pristine wetlands.
Disclaimer – Not a sponsored post but I dined as a guest of Arilla and Boneo Park. All the opinions are entirely mine.