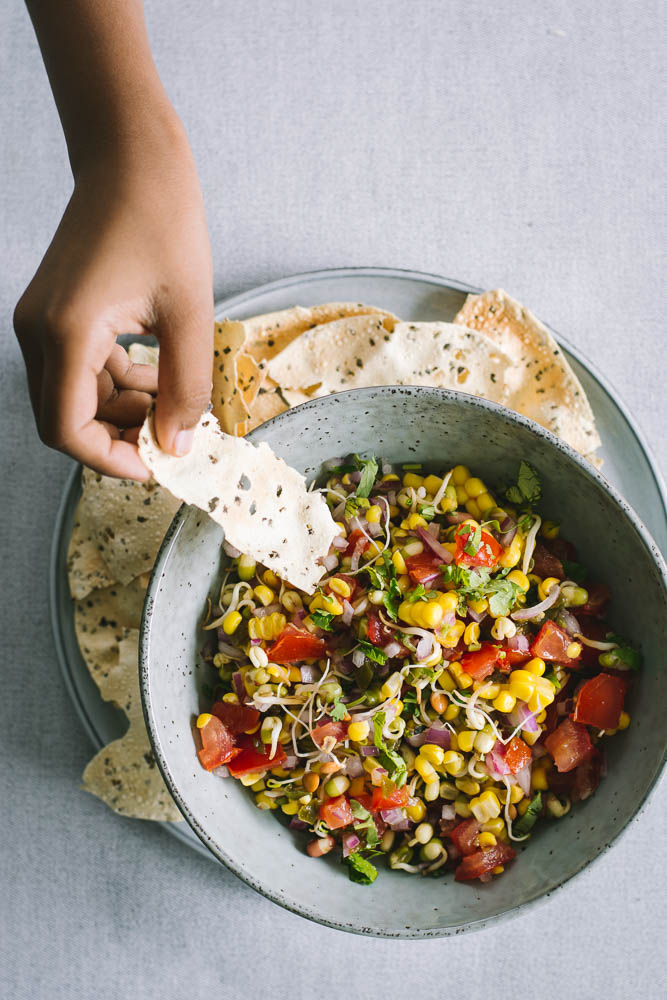 Sprouting increases the nutritive value of the seeds and hence sprouted lentils are one of the healthiest foods in the world. But just like all things nutritious, there are many who dislike the taste of sprouts. And in my family, it's my better half. Getting him to eat lentils of any kind is a feat for me and hence I am always devising recipes where the lentils are mashed, pureed etc. so that it stays hidden and cannot be pushed to one side of the plate.
But this time, I wanted to use sprouted beans in a salad but had to make it interesting enough for my hubby to eat it. So came up with this salsa recipe which also includes corn, red onion and tomato – and to top it all, served it with roasted pappads and a dash of lime.
The result – a good looking starter which can make my hubby eat even sprouted lentils.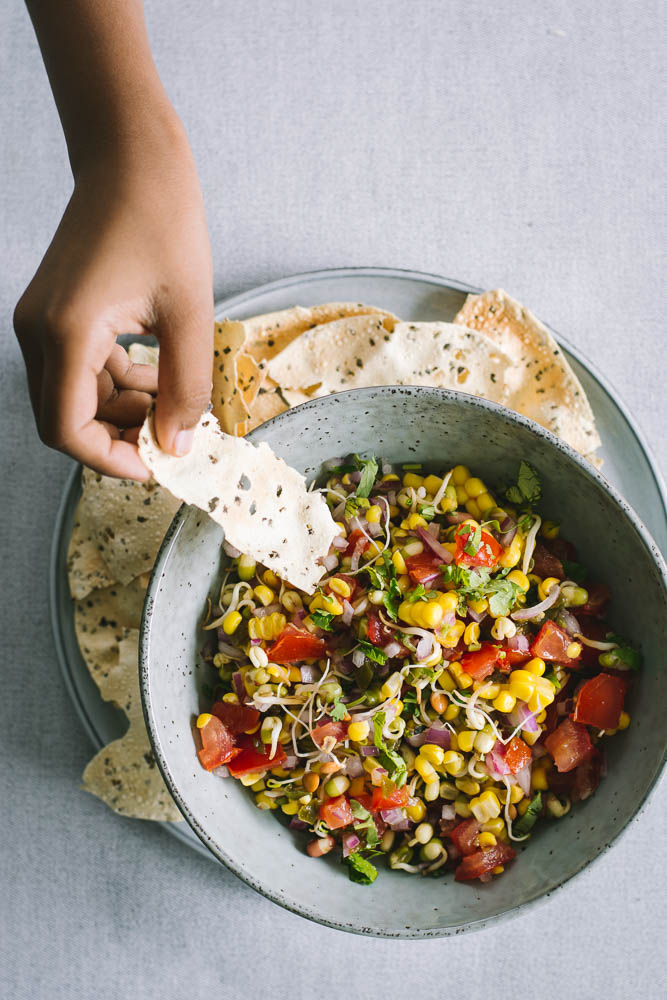 Ingredients:
1. Red onion – 1 large, finely chopped
2. Sprouted beans mix – 2 cups
3. corn kernels – 1 cup, steamed
4. tomato – 2 large, finely chopped
5. jalapeno (optional) – 1, finely chopped
Note – For the spice quotient, you can also add regular green chillies
6. coriander leaves – a good handful, finely chopped
7. salt – to season
8. lemon – juice of one lemon
9. pepper – to season
Method:
• Mix all the ingredients in a bowl, add lemon juice and season with salt and pepper.
• Serve cold.
Note- Serve it as a salad or with Indian pappad, wafers or crackers.