This has been the decade of reality culinary shows and being the fanatic foodie that I am, spent countless hours watching many of these. But the only show that impressed and inspired me was Masterchef Australia – simply because the show helped me understand and learn several new cooking techniques, ingredients and also a completely new outlook to food. Just like many other countries, India too joined the bandwagon and started Masterchef India 3 years ago. To say that I thoroughly disliked the show would be an understatement – it started off as a Bollywood movie with drama, twists, turns etc. (the show has redeemed its reputation largely this season)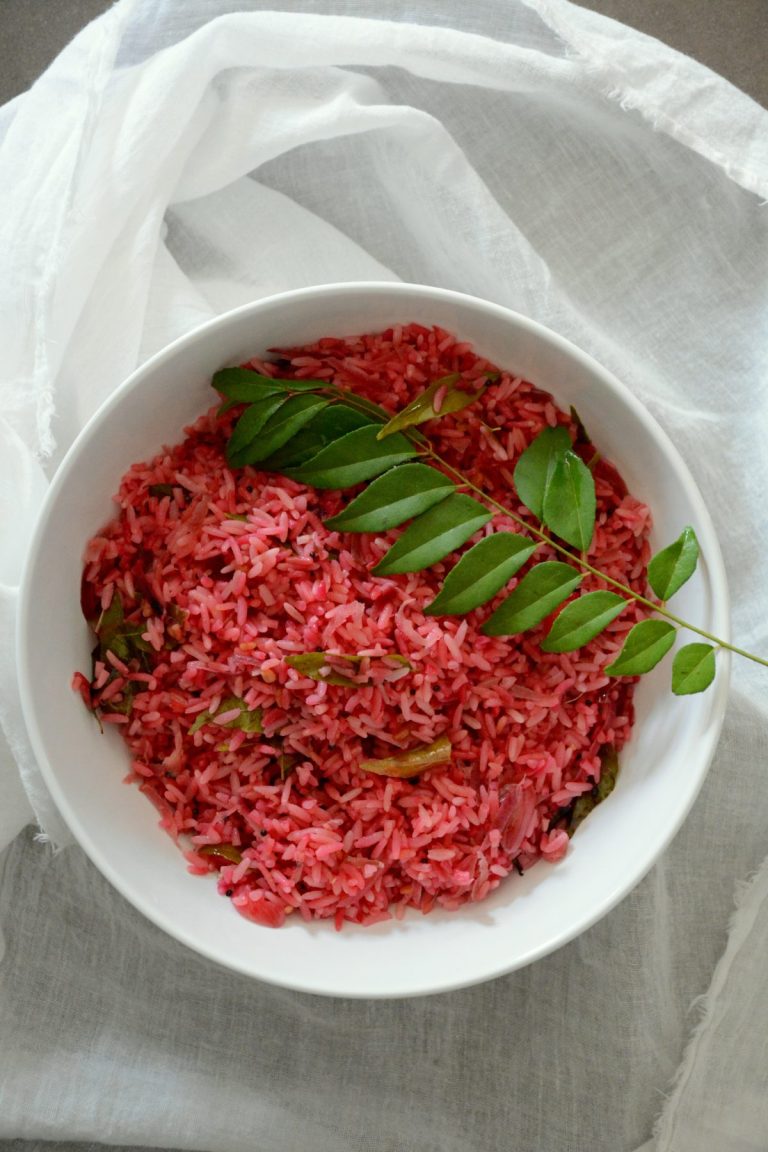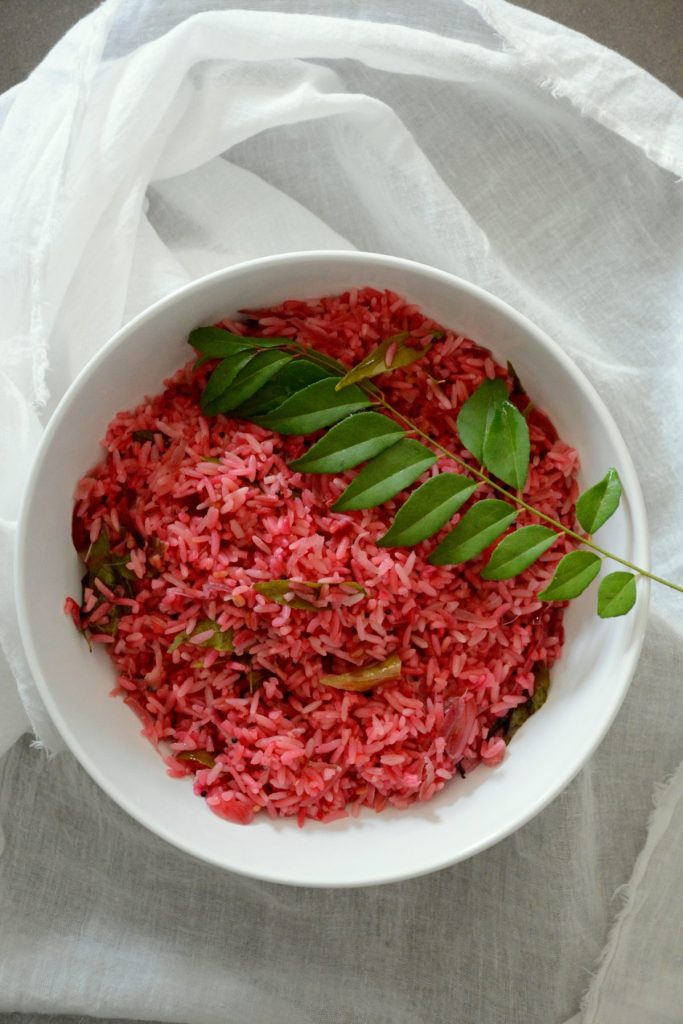 But there were some recipes that did capture my attention especially the beetroot and curry leaf rice, which is super simple to make and a great twist to regular rice preparations. The beautifully rich red colour of the beetroot gives the whole dish a wow appearance!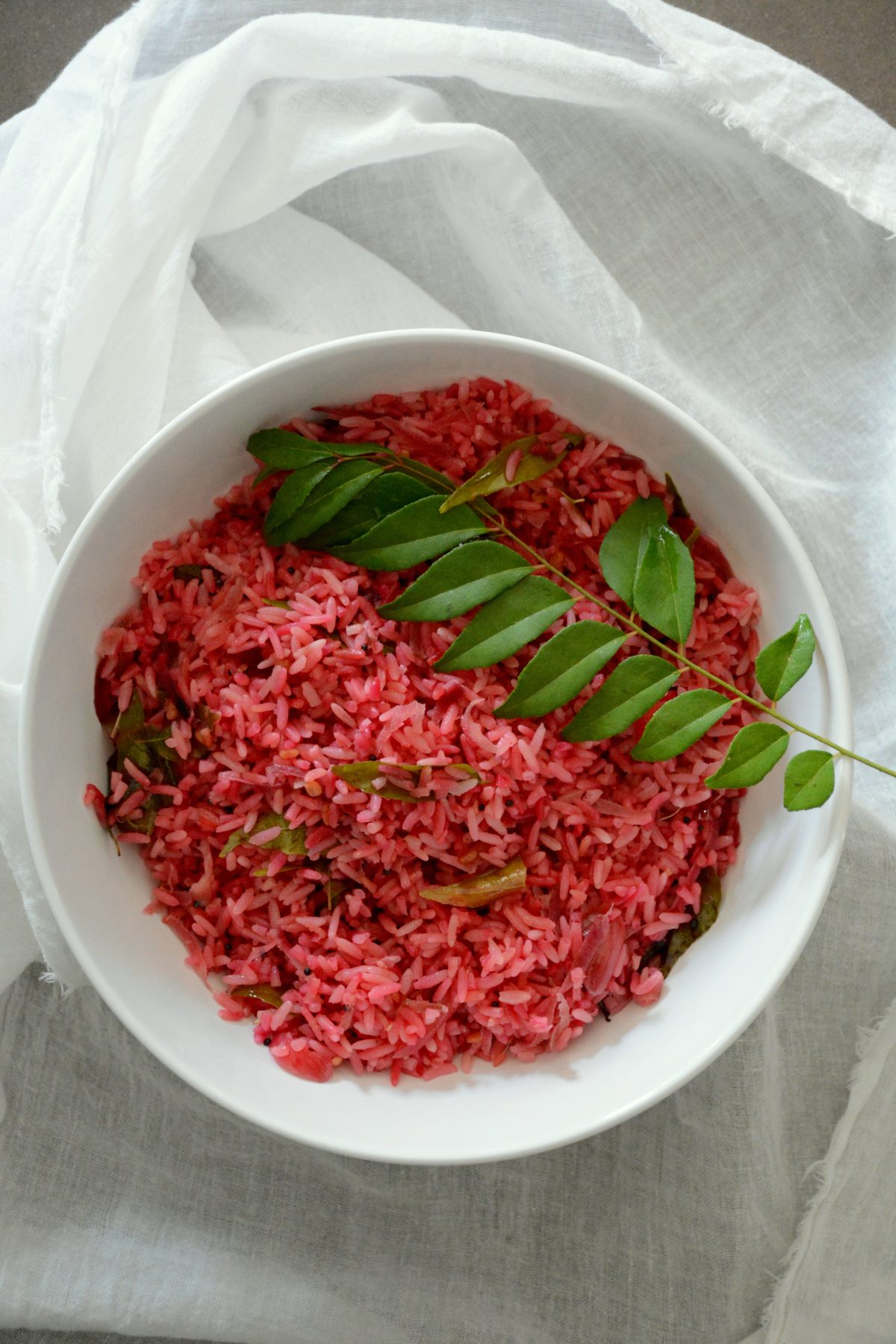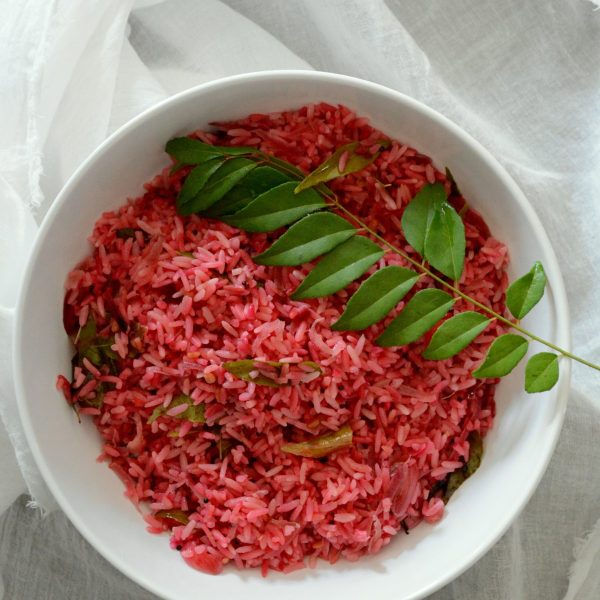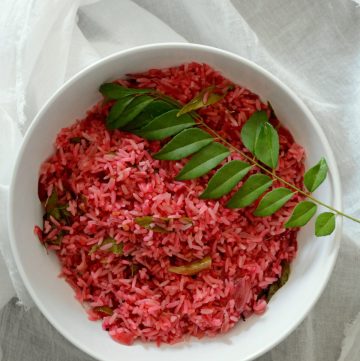 Print Recipe
Beetroot and Curry Leaf Rice
Ingredients
basmati rice – 2 cups

vegetable oil – 2-3 tbsp

Butter – 1 tsp

mustard seeds – ¼ tsp

urad dal – ½ tsp

ginger – 1 tsp

chopped

green chillies – ½ tsp

chopped

curry leaves – 3 sprigs

shallots – 3-4

sliced

beetroot – 1

finely grated

lemon juice – ½ tsp

salt – to taste
Instructions
Boil the basmati rice, drain and keep aside.

Heat oil in a pan, add a little butter and crackle the mustard seeds.

Add the urad dal, ginger, green chillies, curry leaf and sauté for a few seconds.

Next, add the sliced shallots and cook till soft.

Add the cooked rice and mix well.

Add the grated beetroot, lemon juice and salt and mix well.

Saute till all the ingredients are mixed well.