The memories associated with this dish run long and deep. This was always a family favourite and by family, I mean my dad, mom and siblings. My dad would always buy chicken offals like kidney, heart, gizzard, liver etc… and mum would prepare this super simple dish which went perfect with phulkas or pita bread.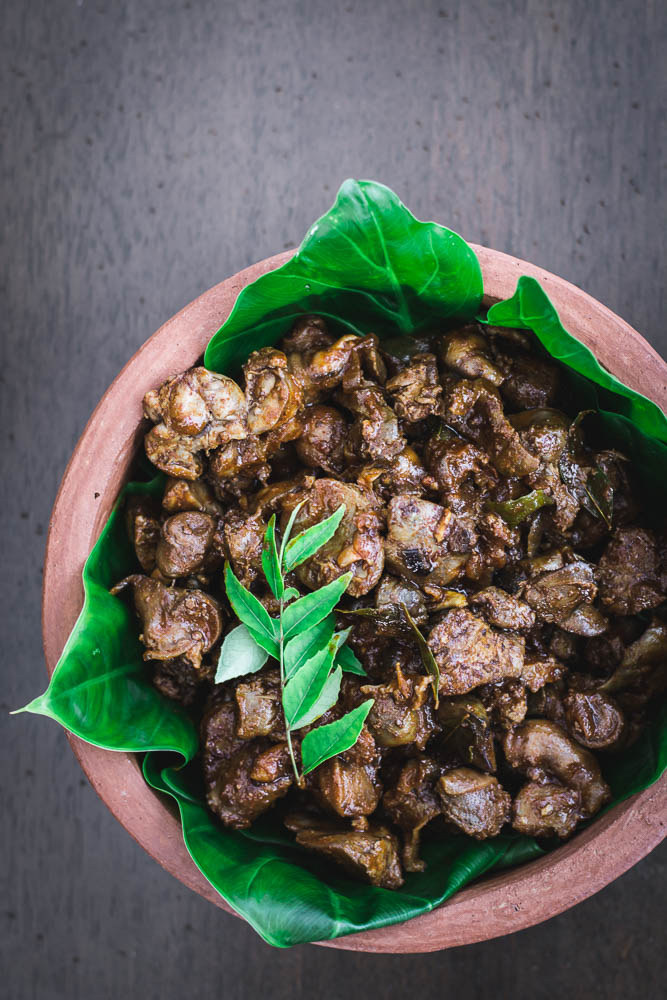 Among all the different offal parts, gizzard/giblet remains my favourite with its slightly chewy texture (which many people do not like). After marriage, I was a little hesitant to tell my in-laws how much I loved this stuff but to my surprise discovered other gizzard lovers – my MIL and SIL. And this began to be our little kitchen secret – every time a chicken dish was prepared, my MIL would very lovingly remove the gizzard pieces and call me and my sister in law to the kitchen where we three would devour it!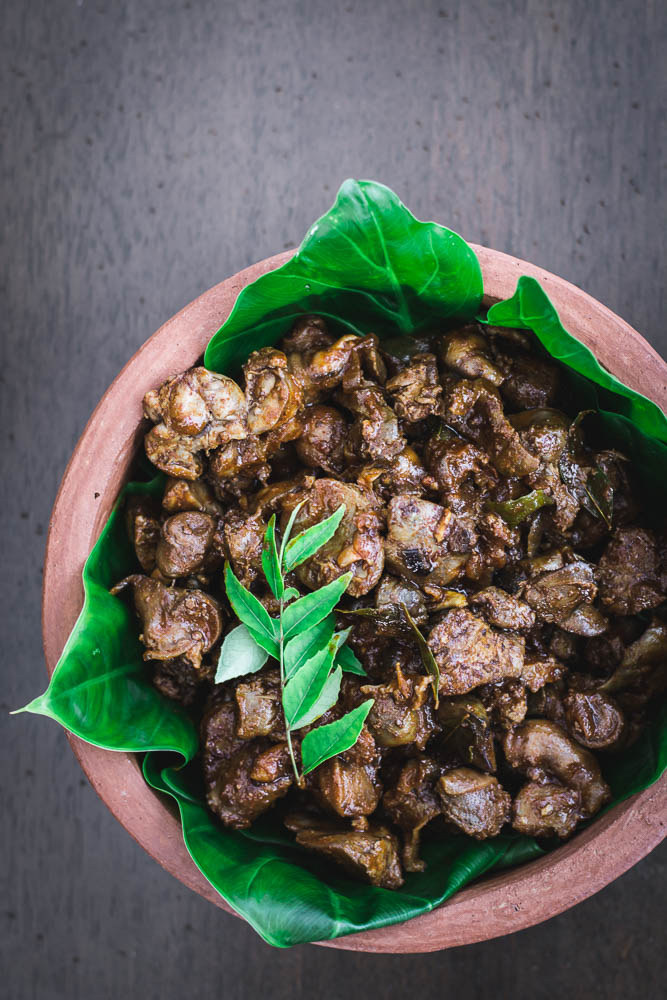 Recently on my trip to the market, found chicken offals and had to prepare this dish which is so reminiscent of my childhood food memories.

You can make this chicken offal fry using any or all the three parts I have used. Or if offals put you off, this dish is still a great one to be made with regular chicken pieces. It's a spicy one so best paired with flatbreads or with rice and lentils.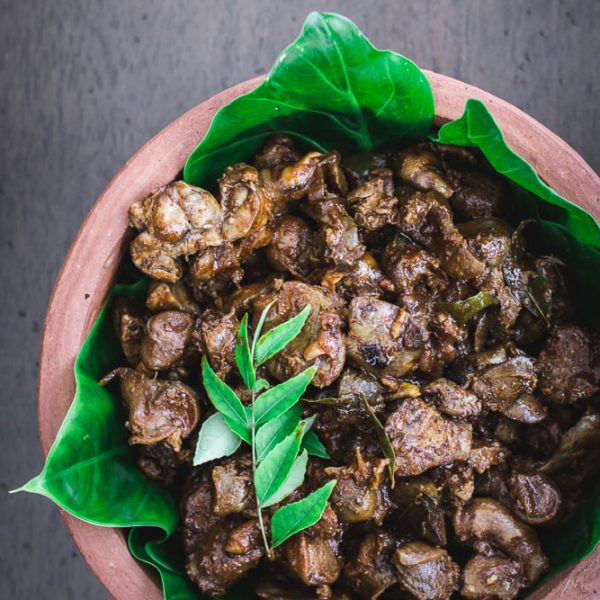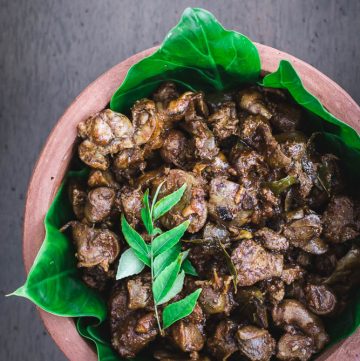 Print Recipe
Chicken Offal Fry (with Garlic and Chilli)
Ingredients
Chicken offal mix

heart, liver, giblets – 800gm

Garlic – 6 cloves

crushed

Red chilli powder – 1 tsp

Kashmiri chilli powder – 1 tsp

Curry leaves – 3-4 sprigs

Salt – to season

Black pepper – 1/2 tsp

Coconut oil – 3-4 tbsp

Coriander leaves – chopped

for garnish
Instructions
Pressure cook the chicken offals with salt and pepper for one whistle. Do not add any water. Alternately, cook in a pot of boiling water seasoned with salt and pepper till 3/4ths done.

In another pan, heat coconut oil, add crushed garlic and curry leaves. Saute for a minute and add both types of chilli powder.

Transfer the cooked chicken offals along with half of the stock and cook on high flame for 2-3 minutes. Then reduce heat and cook till the gravy has reduced and just about coats the offals.

Garnish with coriander leaves.
Notes
Adjust the chilli powder quantities to suit individual heat preferences.