Beetroot thoran, a delicious and healthy vegetarian preparation with beets, freshly grated coconut, green chillies, cumin and garlic.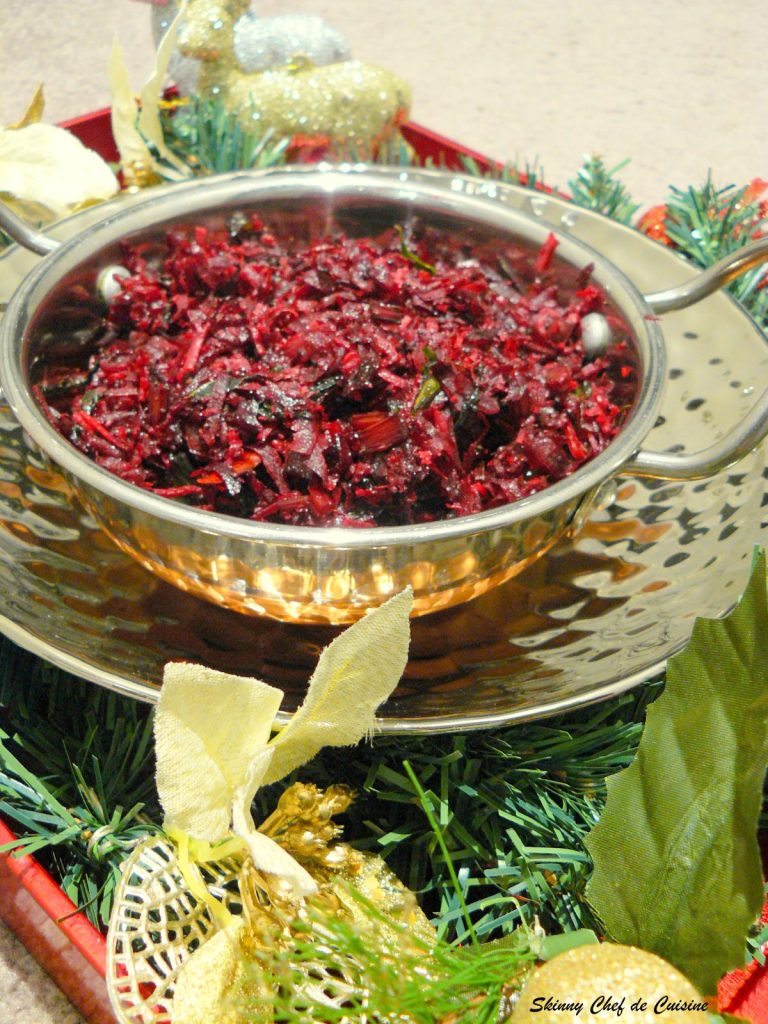 Approaching a blogger friend to do a guest post for your blog is one thing but getting invited to do a guest post for another blog is a totally different experience. Suddenly, there is a sense of euphoria intermingled with anxiousness and a thousand different questions buzzing around in your head. What kind of recipe should you contribute, can you meet expectation, what will you write etc…etc…etc…

And this is exactly what I felt when Sanjana (or Sanju, as I have begun to call her) from Feeding the Sonis invited me to do a guest blog for her. Sanju resides in Canberra, Australia and perhaps, this is the primary reason that I decided to follow her blog – making friends in this new country where I sometimes feel very lonely. But soon, our friendship and love for food took over and today, I can say I have found yet another amazing friend through blogging. She runs an amazing blog and I have personally enjoyed cooking several different recipes posted on the blog. And you need to check it out too.

Since I was totally confused about what dish to present for the guest post, I sent over a few recipes to Sanju and asked her to take a pick based on what she likes to see on her blog and for her readers. And her pick was the beetroot thoran.
Thoran is a staple in every household in Kerala, a dish that we take for granted. But one region's staple becomes another's exotic. And this is the reaction that I get every time I prepare this for those from other regions of India or abroad.
Basically, thoran is a stir fry which can be prepared using all kinds of vegetables, lentils, pulses and sometimes even meats. The main component of a thoran (or what makes it a thoran) is the coconut spice mix. Fresh coconut is coarsely ground with green chillies, cumin and garlic to create a fragrant, mildly spiced mixture which forms the base of every thoran.
In this particular recipe, I have used whole beets with the greens as the vegetable. Usually, we cut out and throw the greens and use just the beets; but these greens are really healthy and tasty too. The cooking time involved in this dish is very less since the beets are grated and like I said, it is a quick stir fry which helps to retain the nutrients and does not allow the beets and greens to go soggy.
Beetroot thoran is also a preparation that's often a part of Onam sadya. To learn more delicious Onam recipes, visit this article.
A great vegetarian dish which goes well with rice and Indian flat breads…..