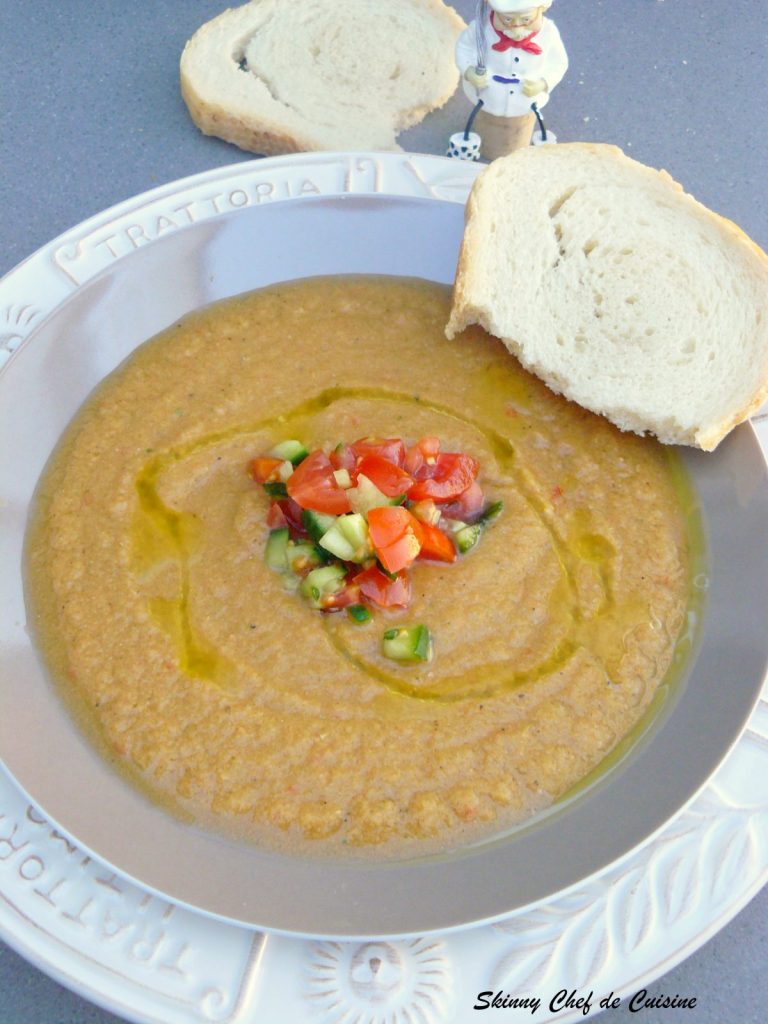 The glorious summer days are over, autumn is here and soon the dull, dark, dreary cold winter months will be upon us. While the rest of the world welcomes spring and summer with garden fresh salads, barbecues and picnic hampers, Aussies are slowly retreating into their hibernous caves with warm hearty soups and slow cooked meat stews.

While living in India, I had never appreciated the effect of seasonal changes on food. Okay, I may drink a couple of extra glasses of buttermilk or coconut water during the peak summer days but that's about it. But in Australia, like many other countries where seasons come and go with stark contrast, there is a huge impact on the produce, techniques and types of food prepared.

I am still holding on to the glorious interspersed rays of sunshine; quite a desperate attempt. But change is inevitable though I am not willing to embrace it yet. And making this Spanish soup is just a glimpse into that effort.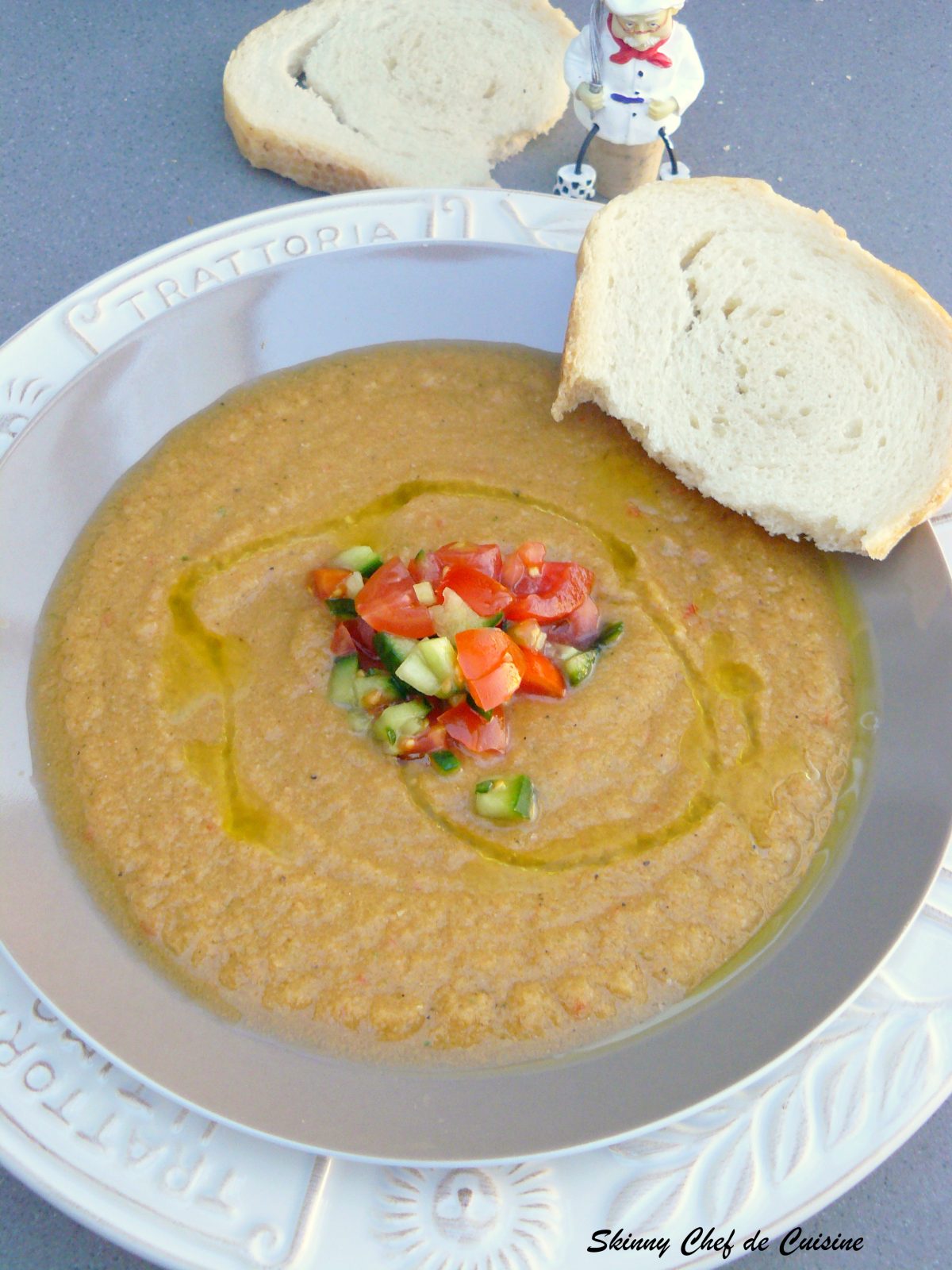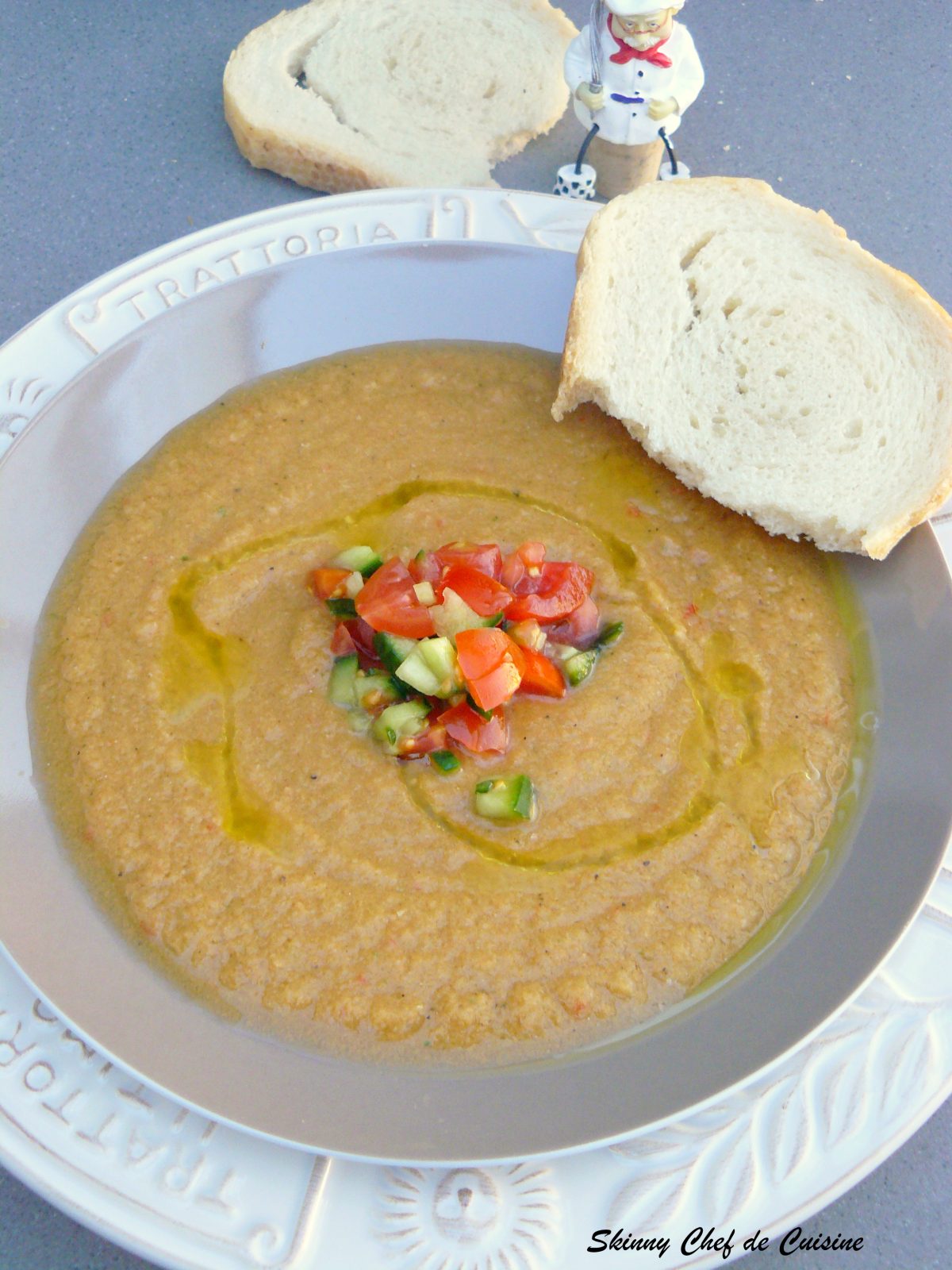 Gazpacho – a true summer soup with refreshing flavours is definitely not one for the cold winters. Served chilled, this hearty Spanish soup made from garden fresh tomatoes, cucumbers and bread is a household dish, much enjoyed all across the globe today. Simple and honest cooking, gazpacho always me of my mother – strong, rock solid and always there when I truly need her (no matter that we can't have a conversation without fighting for 10 minutes).

This is a soup even a child can make. No rocket science – blend a few everyday ingredients and you end up with a bowl full of healthy and wholesome goodness. And though summer is practically over, this is for all my friends who live in other parts of the world. Bookmark this one for your hottest summer days…..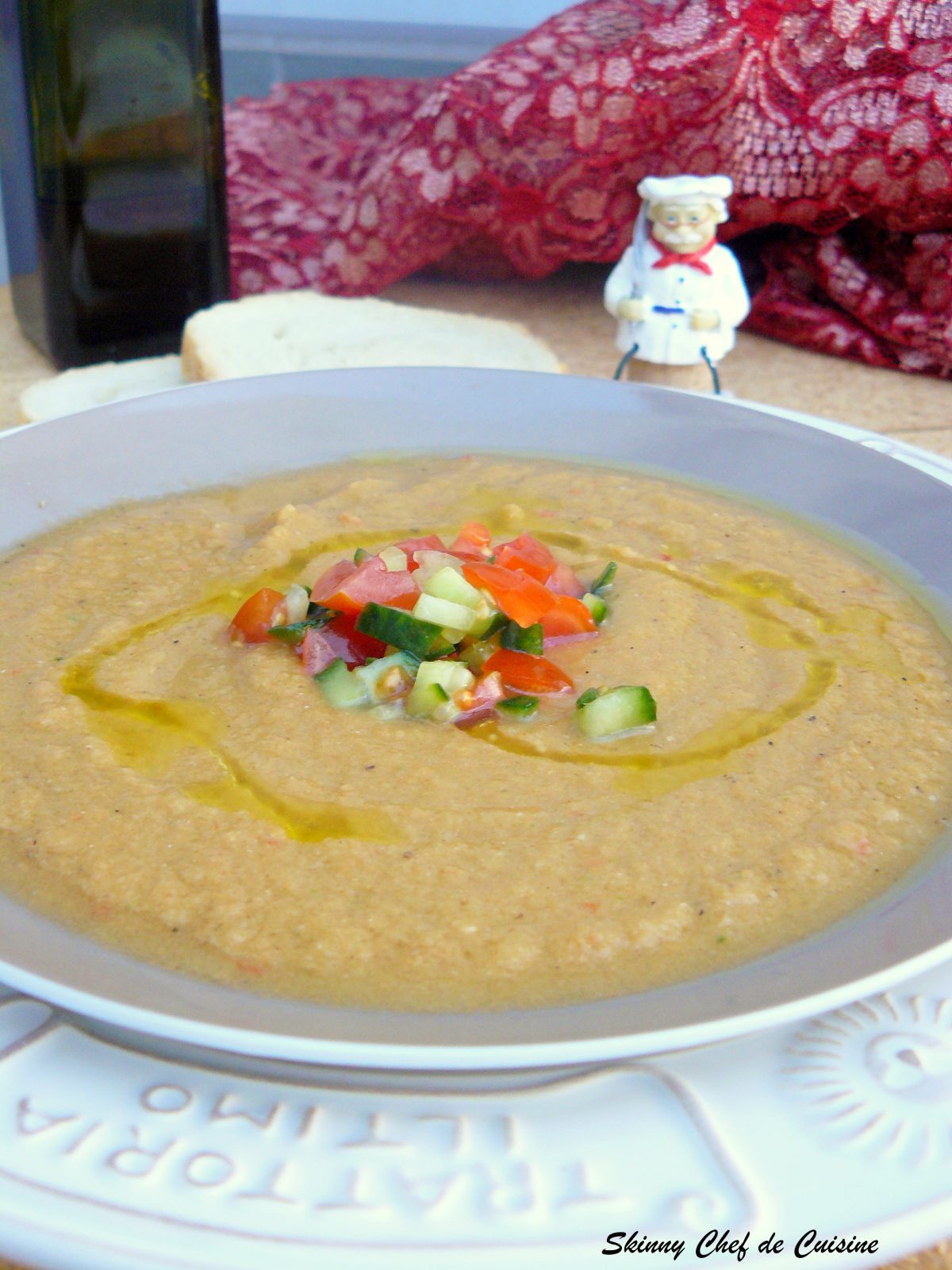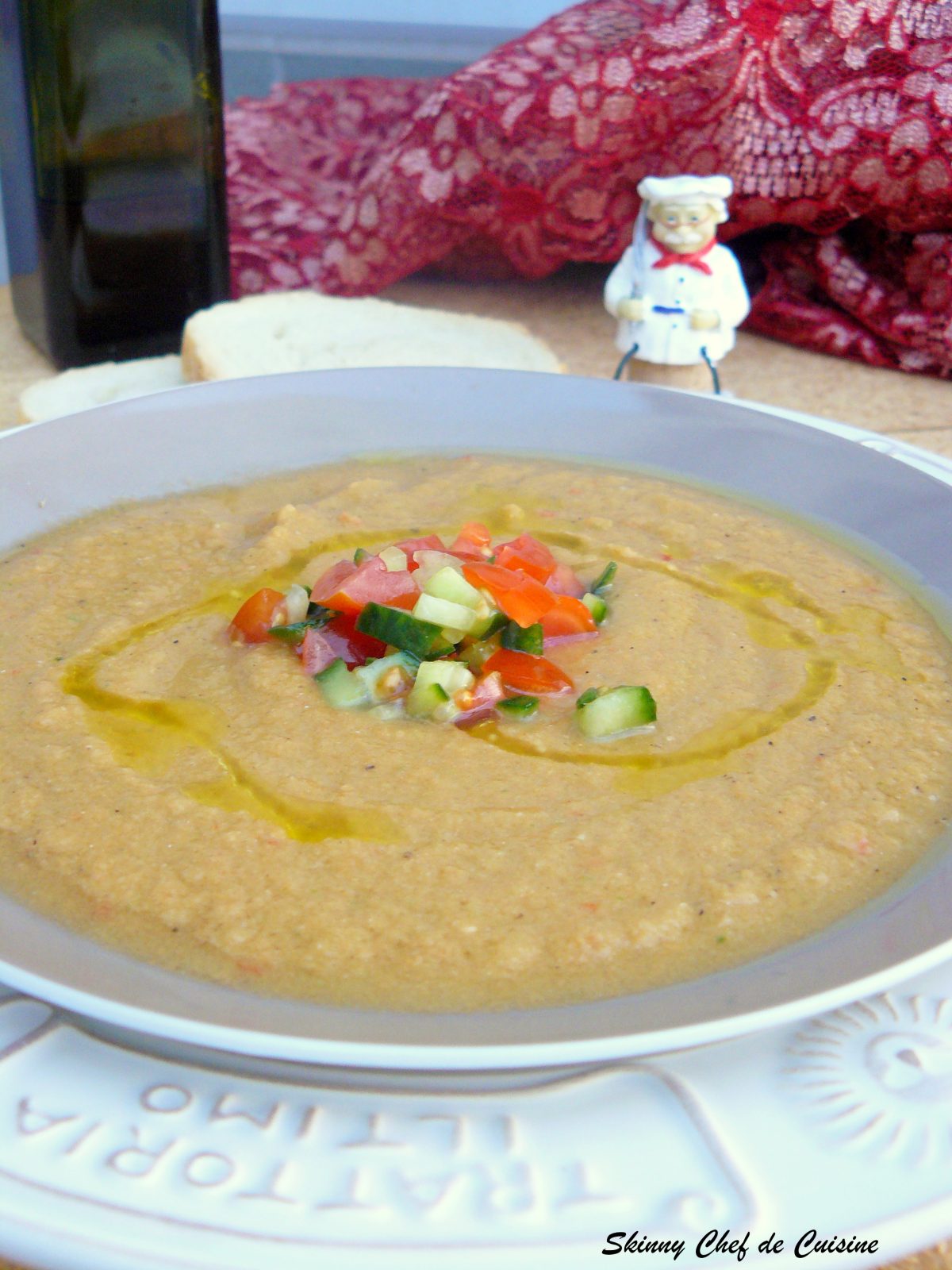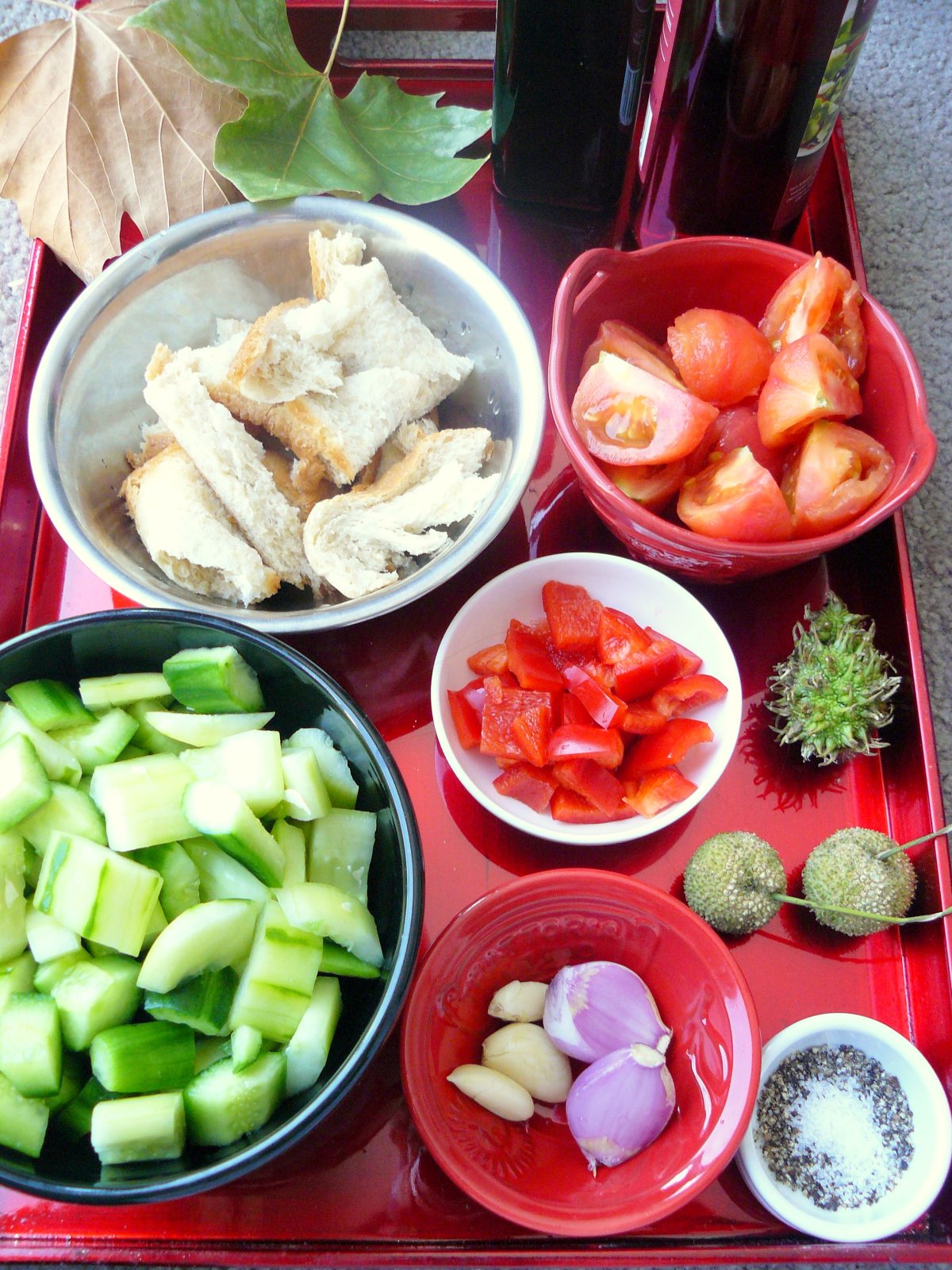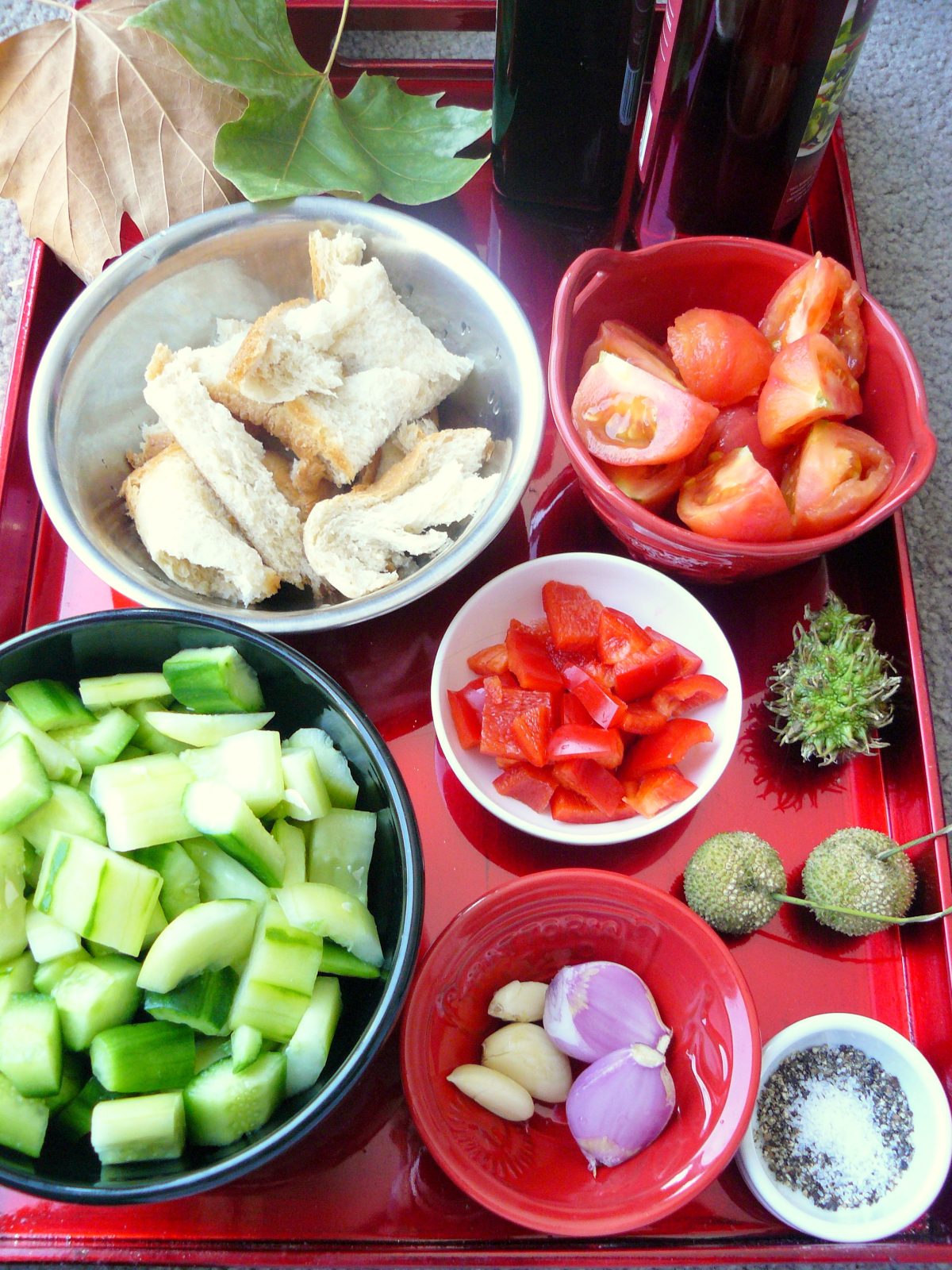 Recipe Courtesy – Jerez de la Frontera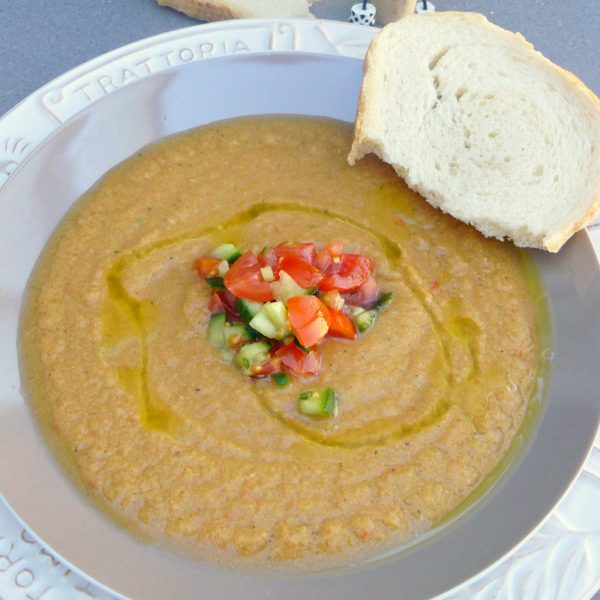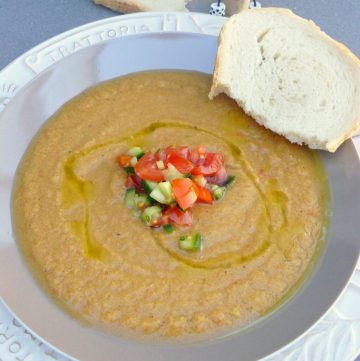 Print Recipe
Gazpacho
Ingredients
Vine ripened tomatoes – 2 large

diced

Cucumber – 2

diced

Shallots – 2 small

diced

Green bell pepper – ¼ th

diced

Brown bread – 3 slices

moistened

Garlic – 2 cloves

Extra virgin olive oil – 4-5 tbsp

Red wine vinegar

optional – 2-3 tbsp

Salt – to season

Freshly milled black pepper – to season
Instructions
Blanch the tomatoes and peel the skin. Roughly dice and add to the food processor.

Squeeze out the excess water and add the moistened bread along with all other ingredients except salt and pepper.

Season with salt and pepper.

Serve chilled, garnished with chopped cucumber and tomatoes.