Yup, you heard it right!

I am generally not a big fan of jams; find it too sweet and sugary with no real flavour. I am more of the savoury kind of girl. But this chilli jam was a revelation – it truly captures and showcases the real flavour of chilli minus all the heat.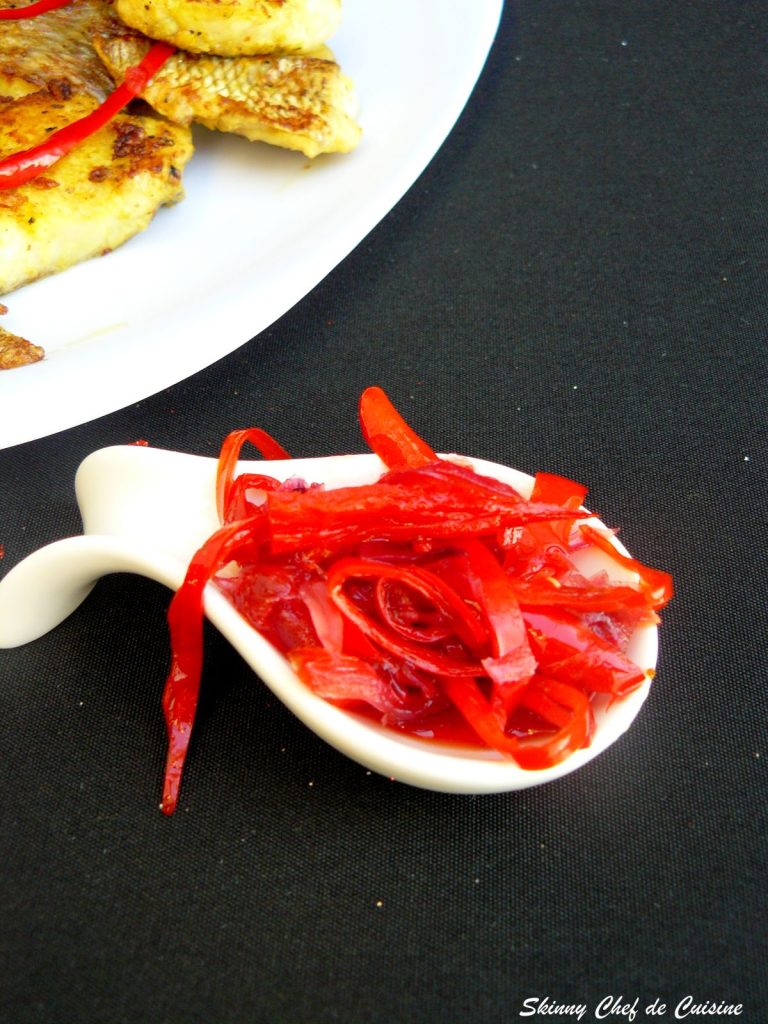 You can use both green and red ones; just make sure you use the big sized ones which have relatively less heat. Do not attempt it with the small tiny ones – you will be in serious 'hot' trouble!

Leave the seeds in for the right hit of heat but if you must, remove the pith and seeds and use only the outer skin. Slice these really fine along with the shallots and let it cook slowly through the sugar syrup.

Though I initially paired this jam with South African masala fried fish, I have been making it every since – so far have tried it with cheese toasts, meatballs, potato wedges and absolutely loved it every single time.

And as mentioned in the title, this recipe was picked up to be published by the Indian Link magazine. Indian link is a magazine which caters to the Indian community in Australia – a place to celebrate who you really are though living on foreign soil. My article was published in the April issue which is available on their website.

A proud moment for me……
Recipe courtesy – Tortoises and Tumbleweeds (Journey through an African Kitchen) – Lannice Snyman