Writer's block – the singular dreaded phrase that every writer goes through from time to time. I am no exception; my mind has just gone numb blank and I just cannot seem to focus the thoughts into words. It is a phase – one that will pass in good time and till then, all I can do is exercise a little patience. Better said than done, eh!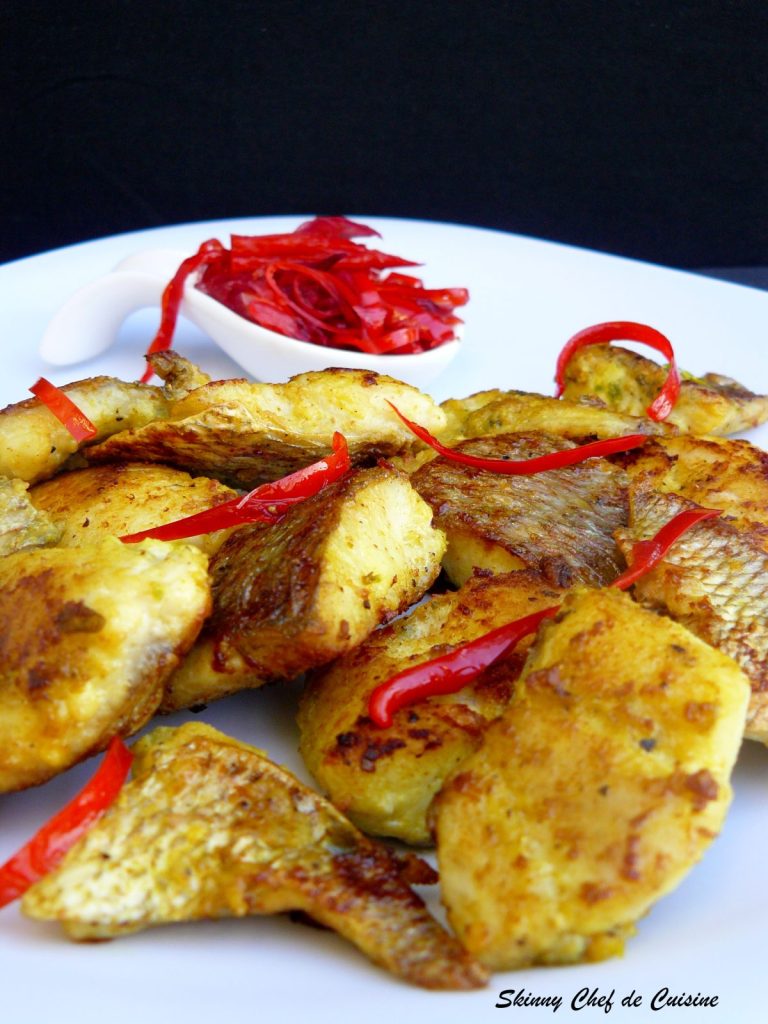 Getting to today's recipe (which was meant to be posted a long time ago), it was all about discovering Indian cuisine and its vast influences on foreign ones. If I were to read 'masala fried fish' anywhere, the only country that would come to my mind would be India. But surprisingly, this is a South African and more specifically, a Cape Town fish preparation.
The Indian influence on South African cuisine is legendary and this fried fish is ample proof for that. The marinade resplendent with spices and aromatics like garlic, cumin, coriander, pepper and turmeric is as Indian as it gets, but I don't think we use this in any part of India (well, at least not to my knowledge; correct me if I am wrong) to prepare fried fish. Allow the fish pieces to swim and soak away in this luscious marinade for as long as you can and the result – beautifully spiced (but not fiery) succulent pieces of fried fish. Heaven!
And the perfect accompaniment to these golden beauties is this chilli jam

Recipe Courtesy – Tortoises and Tumbleweeds (Journey through an African Kitchen) – Lannice Snyman