The joy of cooking for your child is priceless. There is so much love and care that goes into making every meal – you wouldn't think of feeding your child anything less than the best, would you? And I believe this is why every single person remembers and praises his mum's cooking. It is not the taste, recipe or ingredients but the love a mother adds to every meal she prepares for her child.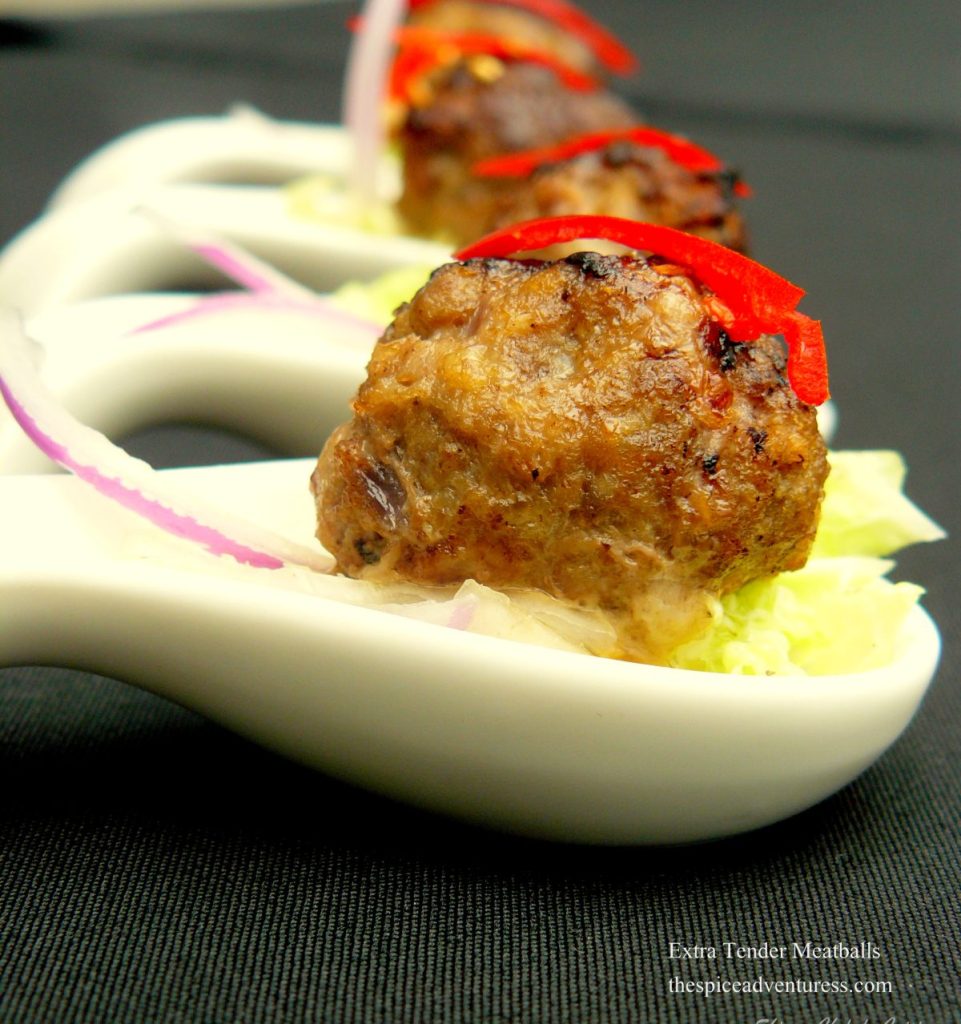 And like every other mum, it is the same purity and love that I too add to every meal I cook for my little boy. It is a joy to cook for Adi (as we will call him); he appreciates and loves to eat all kinds of food. I must admit that I am one of the luckiest mums as Adi is not at all fussy about food. Though he has some clear favourites (which include dosa, chutney, pasta etc…), he is quite happy to finish whatever is placed on his plate.

After I got into the blogosphere, he has become my favourite assistant helping me with photography, fetching props and sometimes even modeling – a role he takes on 'rather seriously.'
And for this Mother's day, I have decided to do things a little different. I want to dedicate this day to thank my son for making me feel the most loved and proudest mama in the world. Thank you Adi – Happy Mother's day.

Meatballs are every child's favourite – easy, fuss free snacks and a great way for mums to hide stuff. Well, today I am not hiding anything. Just like the name suggests, these are the most tender and juiciest meatballs I have ever had. A great snack, starter, lunch box addition; make it a meal by adding it to pasta, rice or smash it in pita breads to make a meatball sandwich.
You ought to try out this recipe – I am sure it will put a big smile on your child's face.