An easy peasy 'leftover rice' dish! This Egg Broccolini Rice is quick, delicious and a nourishing lunch box recipe.
All of us have days when we hate to enter the kitchen and I am not an exception. And one particular night, though I was deeply tempted to order food from outside, I resisted the urge and decided to come up with something simple yet filling.

A quick raid of the fridge revealed leftover rice, eggs and broccolini. 'Necessity is indeed the mother of invention' and I ended up preparing this simple fried rice with a splash and dash of the innumerable Asian sauces that I have in my pantry. Surprisingly, the dish turned out to be a good one; the proof for that came when my 4 year old gave me a hug and said; 'Mama, that is deleeecious'.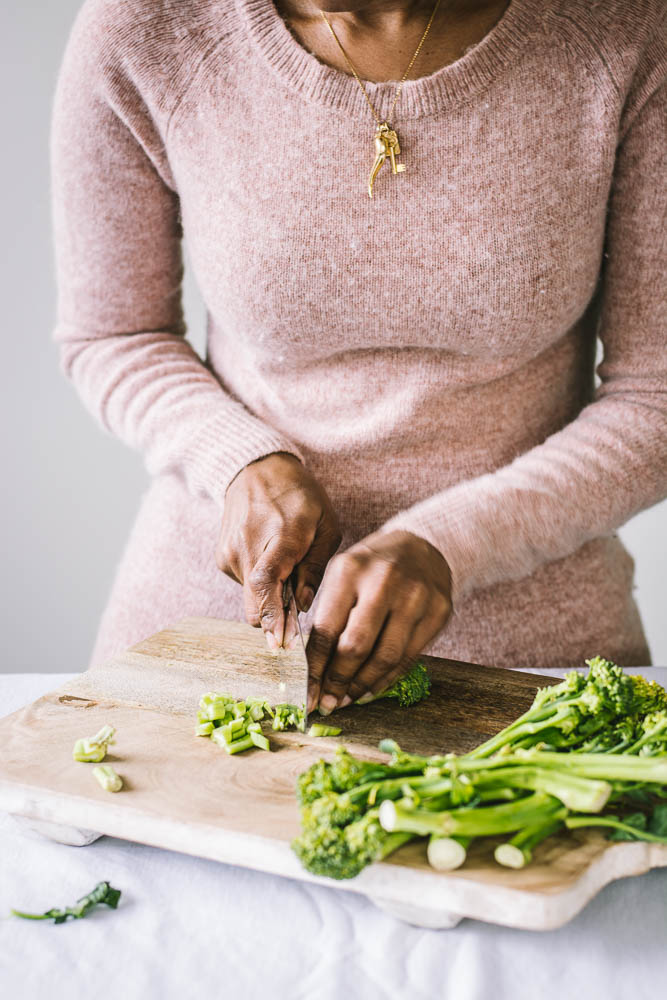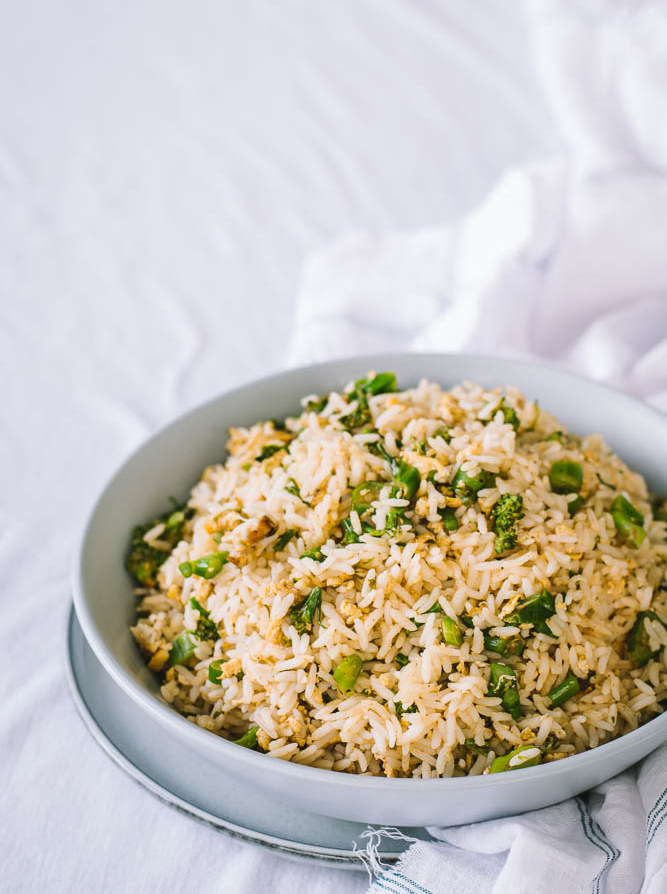 Broccolini might not be everyone's favourite vegetable but this is definitely a dish that can convert you.
This Egg Broccolini Rice is made quite often in my home, sometimes the broccolini getting replaced with other greens like broccoli, asparagus, spinach, zucchini etc…
It's an excellent lunch box dish, quick to come together if you have leftover rice in the fridge. Adi loves to take it with a side of kimchi and pickled sushi ginger. And sometimes, I make it for dinner too but with a stir fry on the side like this Chicken stir fry with garlic and coriander.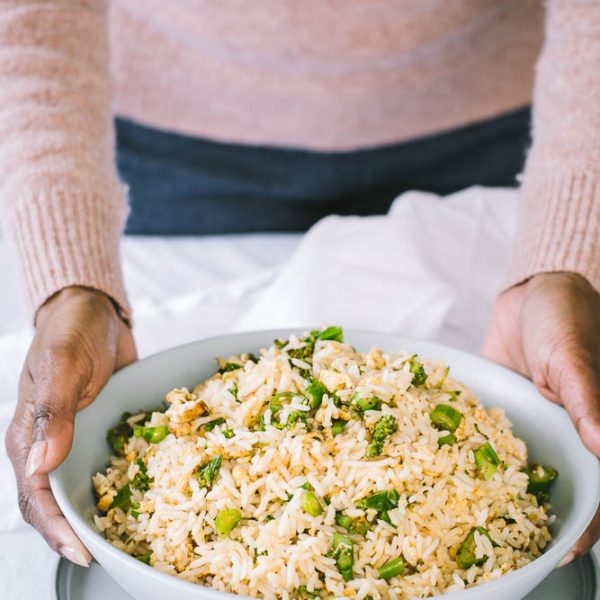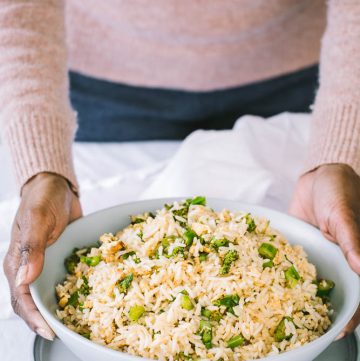 Print Recipe
Egg broccolini rice
Ingredients
Long-grained rice – 2.5 cups

I used leftover rice, but make it fresh if you want to

Eggs – 3 large

beaten well

Broccolini – 2 bunches; chopped

Dark soy sauce – 2-3 tbsp

Fish sauce – 1-2 tsp

Salt – to taste

Black pepper – to taste

Ginger – ½ tsp

grated

Vegetable oil – 1-2 tbsp
Instructions
Heat oil in a pan and add the beaten eggs. Scramble till half done.

Add the broccolini and sauté on high heat. Add the grated ginger and seasonings.

Saute for a minute.

Add the rice and mix well. Serve hot