This Chicken Stir Fry with chillies, garlic and fresh coriander is one of the easiest dishes to make for a weeknight dinner. But it's also so delicious that I often make it while entertaining at home. Just as the title says, the flavourful trio of chilli, garlic and coriander is what makes this chicken stir fry absolutely smashing.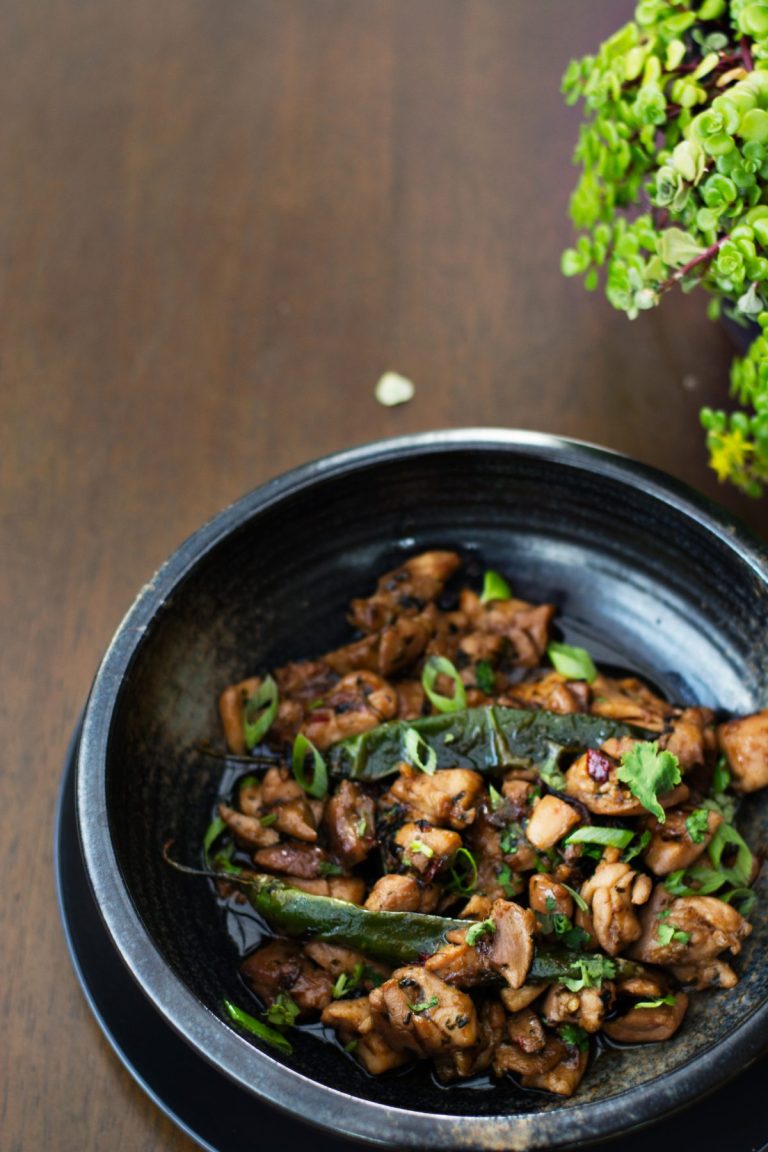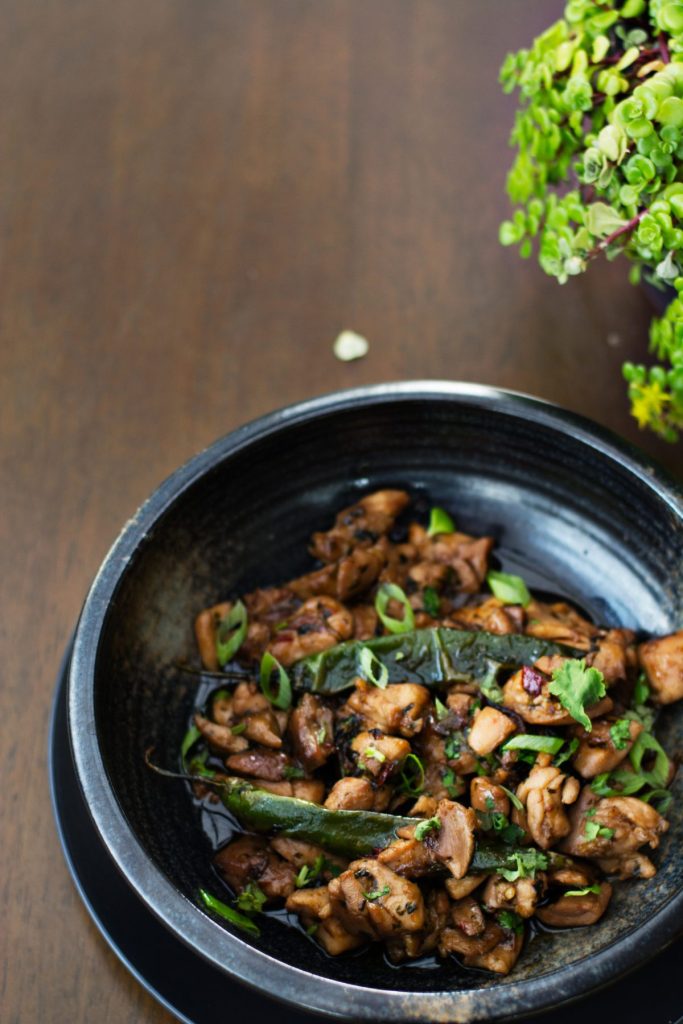 'Time Flies' is an age old adage but the supersonic speed at which the flying is happening in my life currently leaves me so lazy to cook. Too many work and personal assignments that leave me completely drained of time and energy that the everyday meals has become such a chore.

And more often than not, it is not the actual cooking that takes time but rather than the planning of 'what to cook'! So I decided to pull out my cookbooks (the few that I have) and find inspiration amongst the pages.

Today's chicken stir fry is adapted from 'The F-Word'!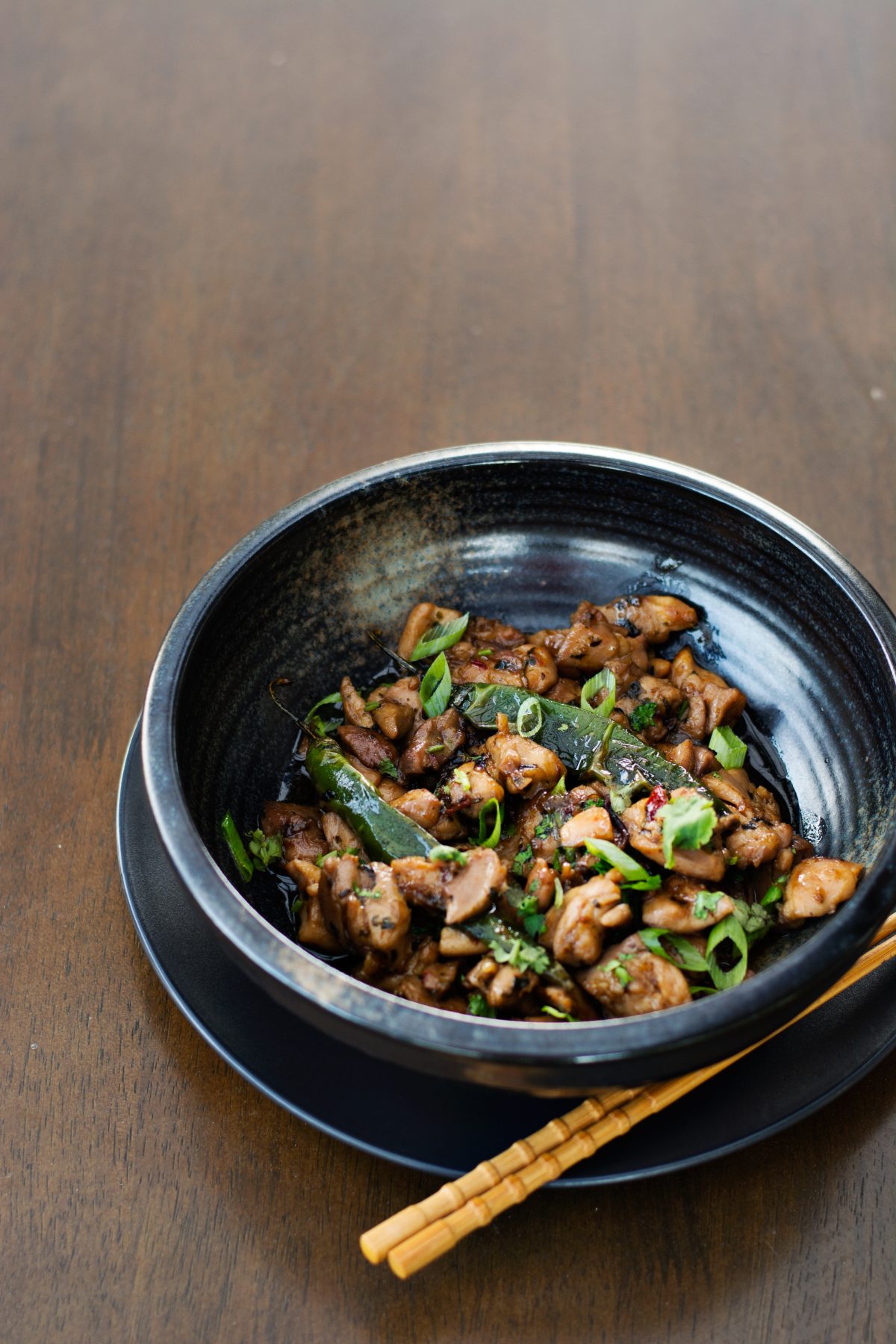 Yup, you heard it right. This fantabulous book by Mita Kapur is one of my most treasured ones because it is more than just recipes. It is a glimpse into Mita's food crazed family and her constant juggles as a working mother. The recipes are from around the world with no borders whatsoever and perfectly suit my style of cooking. I have written more about this book here, if you would like to have a read.

And one of my all time favourite recipes from the book are these Malai Kebabs (minced chicken patties with spices, aromatics and cream).

This time, given the time situation, I chose a simple chicken stir fry. Just a handful of ingredients stir fried in a wok topped over rice or noodles; makes an amazing dinner in no time at all.

Chillies are a key ingredient and I have used both Thai red chillies and large green ones. The original recipe has much more heat but with a 7 year old at home, I had to tone down the heat factor. But it depends on what you like; adjust the number of chillies accordingly.

Always use boneless thigh fillets for making stir fries as the meat is much more tender and juicy while the breast meat often tends to go dry. And of course the wok, never undermine the importance of this cooking vessel in getting that perfect stir fry. A good quality wok is a must have in your kitchen!
If you enjoy cooking chicken stir fries at home, then here are three other delicious suggestions…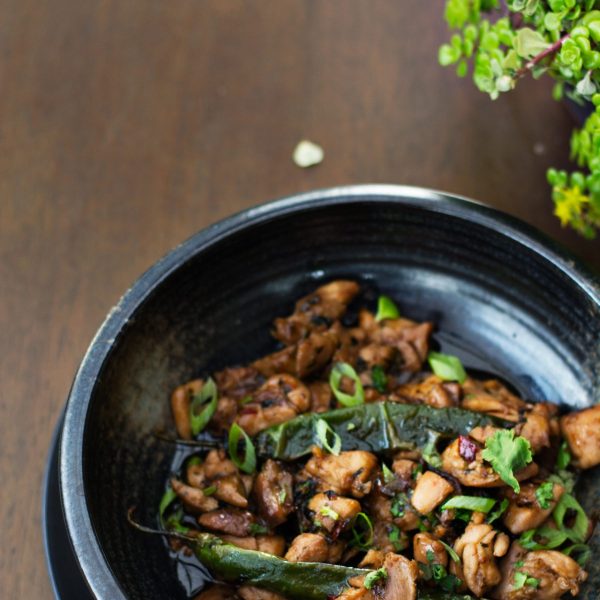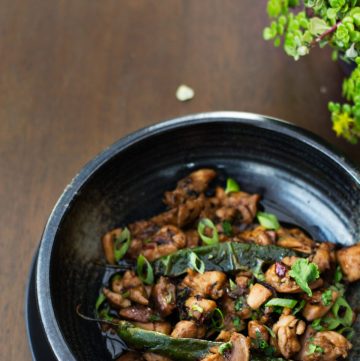 Print Recipe
Chicken Stir fry (with Chilli, Garlic, Coriander)
Ingredients
500

gms boneless chicken thigh fillet; cut into bite sized pieces

3

Thai red chillies; chopped

3

sprigs fresh coriander leaves

with roots; chopped

4

garlic cloves

2

large green chillies

2-3

tbsp

fish sauce

2-3

tbsp

oyster sauce

4-5

tbsp

vegetable oil

Salt; to season
For garnish:
2

sprigs fresh coriander leaves; chopped

1

spring onion

leafy part; sliced
Instructions
Using a mortar and pestle, pound the red chillies, garlic and coriander leaves into a coarse paste; keep aside.

Heat 3-4 tbsp oil in the wok and add the chicken pieces. Stir fry the chicken pieces on high heat till 3/4ths done and remove.

In the same wok (add a bit more oil if necessary), add the pound chilli mixture and sauté on low heat for about a minute. Add the oyster sauce, fish sauce and whole green chillies; also return the chicken pieces to the wok.

Stir fry on medium heat till done; add salt only if necessary.

Garnish with coriander leaves and spring onions

Serve hot.