Asian stir fries are really simple to prepare, quick and perfect for weekday dinners. Most people tend to overload stir fries with many ingredients which actually detract from the main flavour of the dish. For a good stir fry, you must use only a handful of ingredients and let the flavours shine through.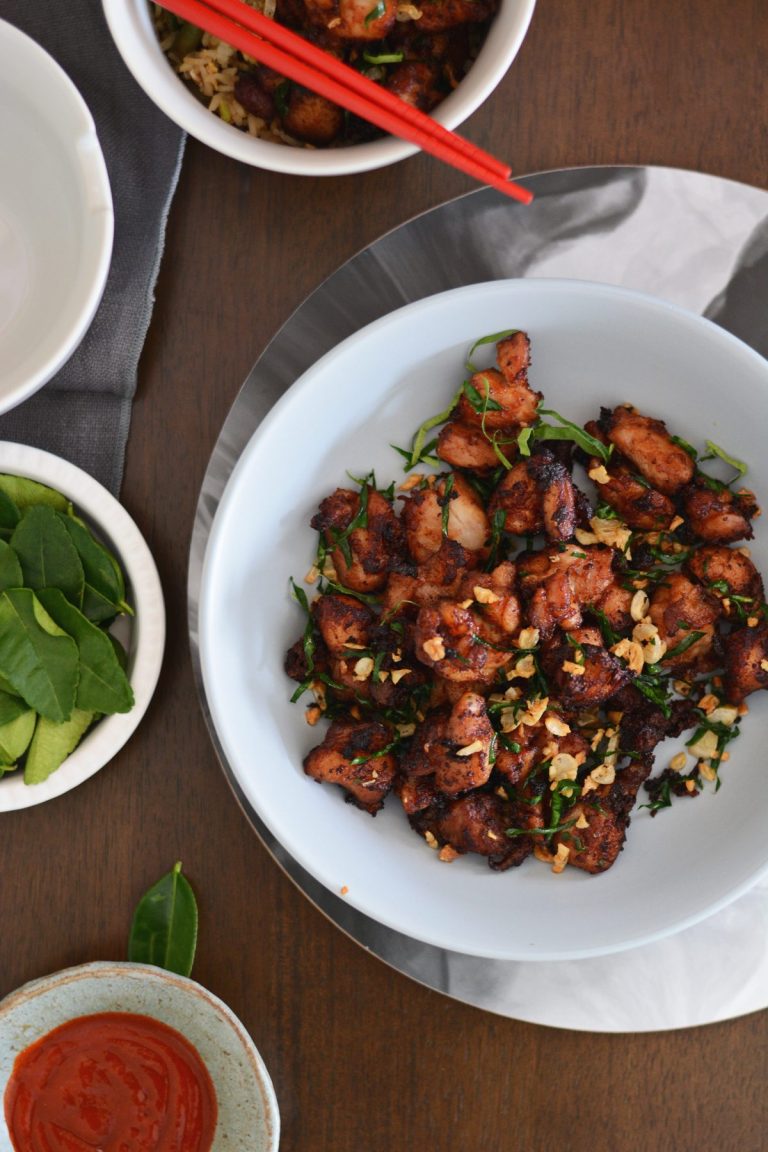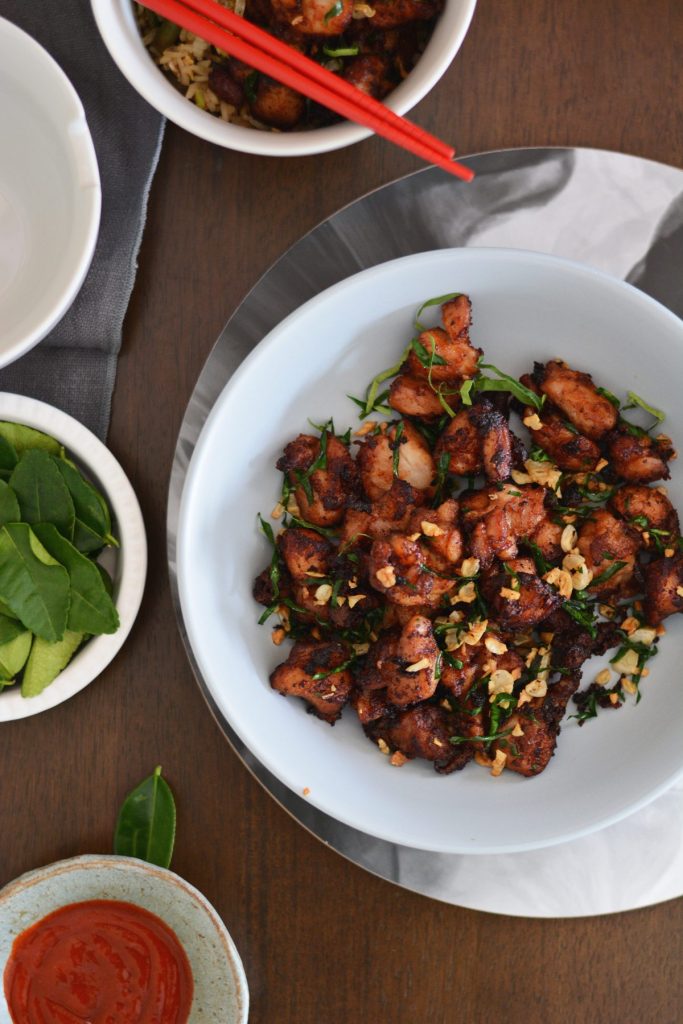 This chicken stir fry recipe featured in Adam Liaw's cookbook, Asian after work, is perfect for those rushed weekdays when cooking really becomes a chore. You can even marinate the chicken and freeze it over the weekend which enables you to dish up this stir fry in under 15 minutes.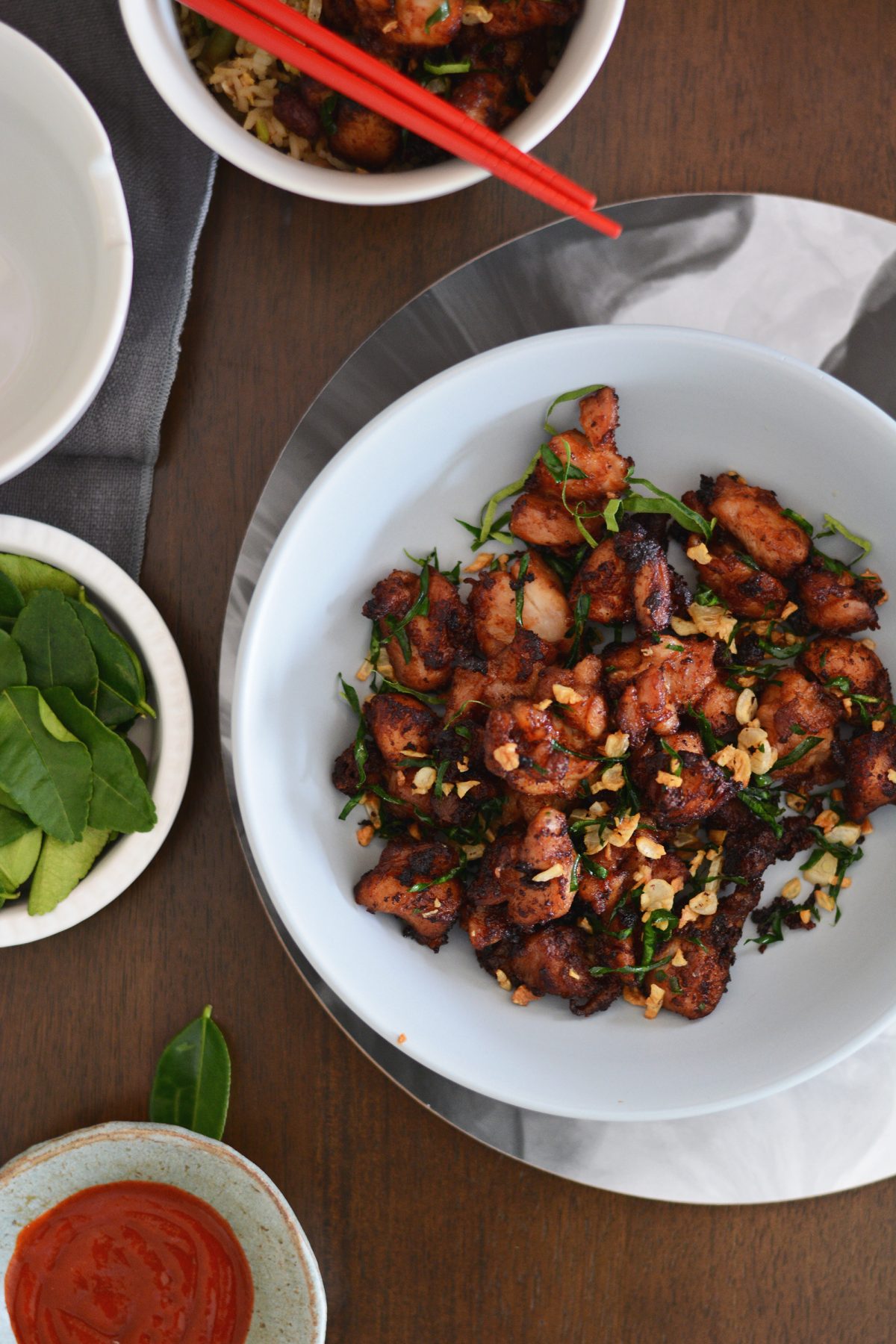 The marinade incorporates classic Asian flavours – salty, sweet and nutty. The crispy texture and the citrusy notes from the lime leaves work well with the smokiness of garlic lifting the flavours of the fried chicken – pair it with a simple vegetable fried rice and you have a true Asian meal in no time at all.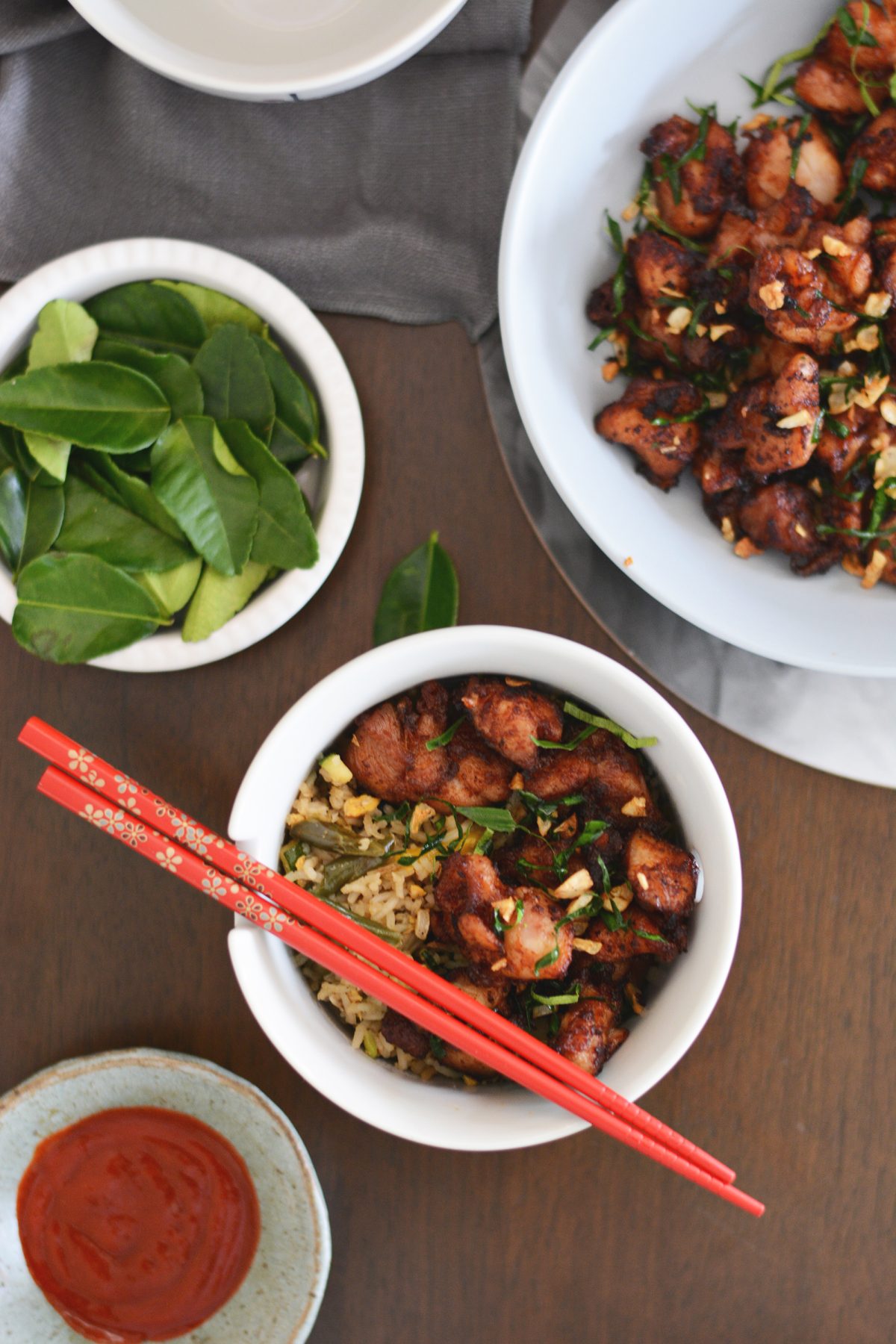 Today's recipe is a guest post for Shalzz of Something's Cooking. I have known Shalzz for over a year now…and what I like best about her is the joie de vivre she brings to every conversation. An army wife with a career in IT, she has a very balanced approach to life which enables her to touch base with her love for writing and cooking.

Shalzz loves Asian flavours so this one's for you dear…stir fried chicken with lime leaves and garlic.

Ingredients:
1. 4 boneless chicken thighs, cut into thin strips
2. 8 garlic cloves, roughly chopped
3. 10 kaffir lime leaves, veins removed and shredded