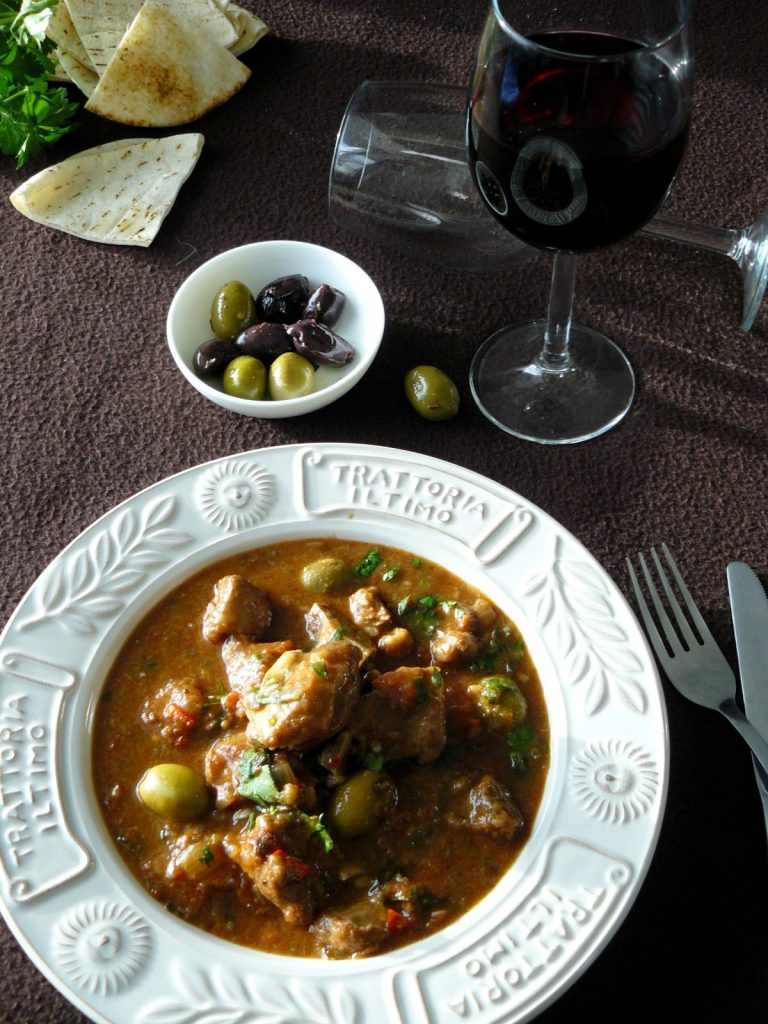 How much, of your personal self/life, do you share on your blog? Is there a limit? Should there be a limit?
A debatable topic and one that lurks behind the back of every blogger who brings a piece of her self to her blog. It's the same with me too and I often wonder if my readers are really interested in knowing that extra bit of my life, my thoughts.
When I started first on this blog, I didn't write much or rather I was hesitant to write about several topics which are very much a part of my life and personality. But as the blog evolved, my dormant love for writing got awakened and I started using this space as an extension of myself. I still have reservations on what to write and what not to for fear of being misunderstood.
Earlier, I knew most of my readers at some level but as the numbers grow, it almost becomes impossible to know each and every one personally. And hence, I have tried to keep my writing as general as possible.
So, this question is to all my readers out here….do you really read the stuff that I write or just skim over and go to the recipe. I know a few of you do, but I really would like to know if most of you do. Do you think I should just continue the way it is now or are there changes that you would like me to bring to this space. I love what I do and am unapologetic about it, but I would still love to hear what all of you have to say…an occasional reality check is necessary.
Staying on the topic of misunderstanding, Italian cuisine has been a fairly misunderstood one till recent times. All that the common man knew was pizzas and pastas when the cuisine offered much more than that.
This lamb stew incorporates classic Italian flavours, very moreish. I made this a couple of times during fall and winter; the rich robustness of the dish is perfect for the cold weather. With the rest of the world approaching fall, this stew seems to be the perfect dish to share.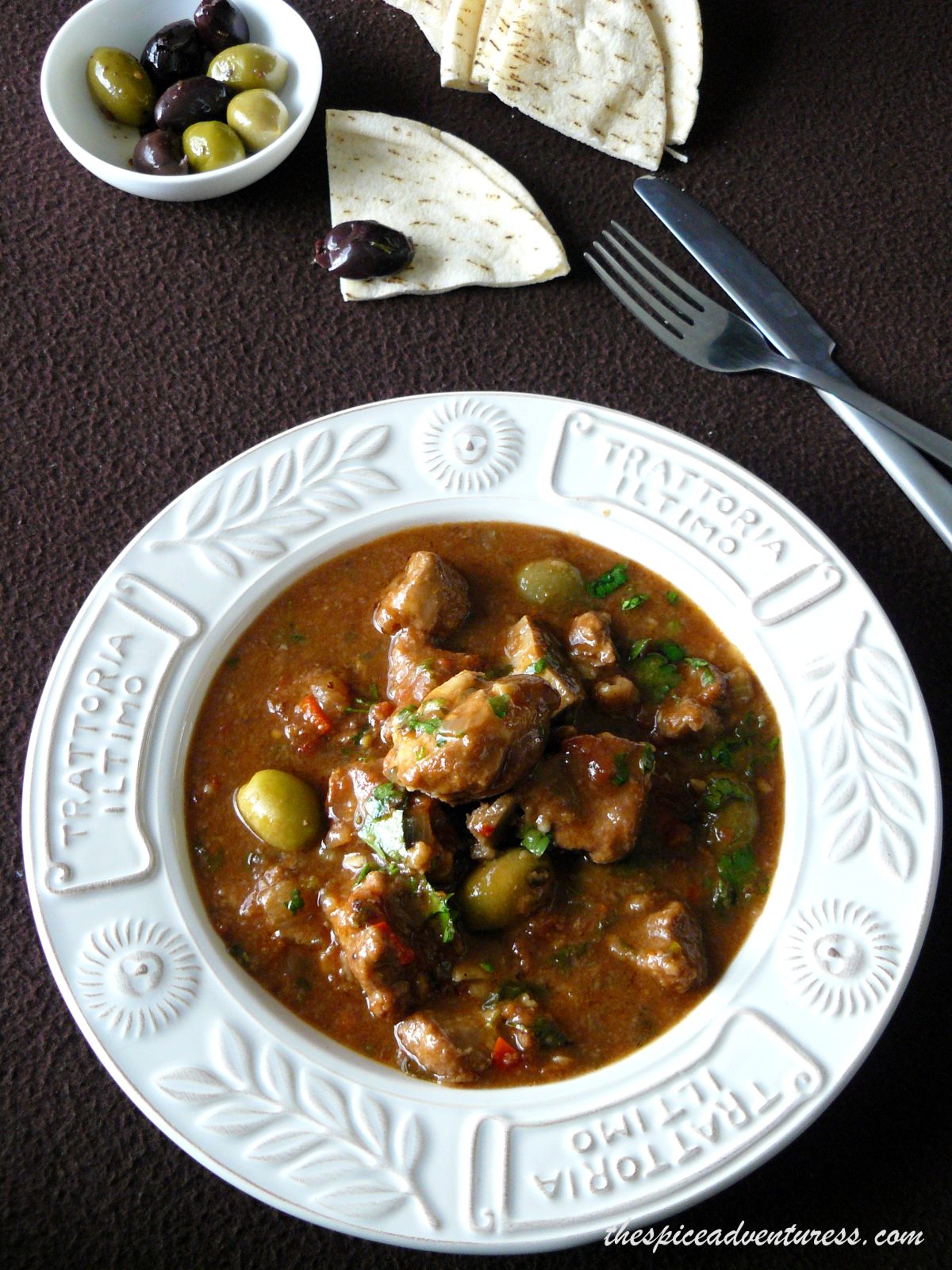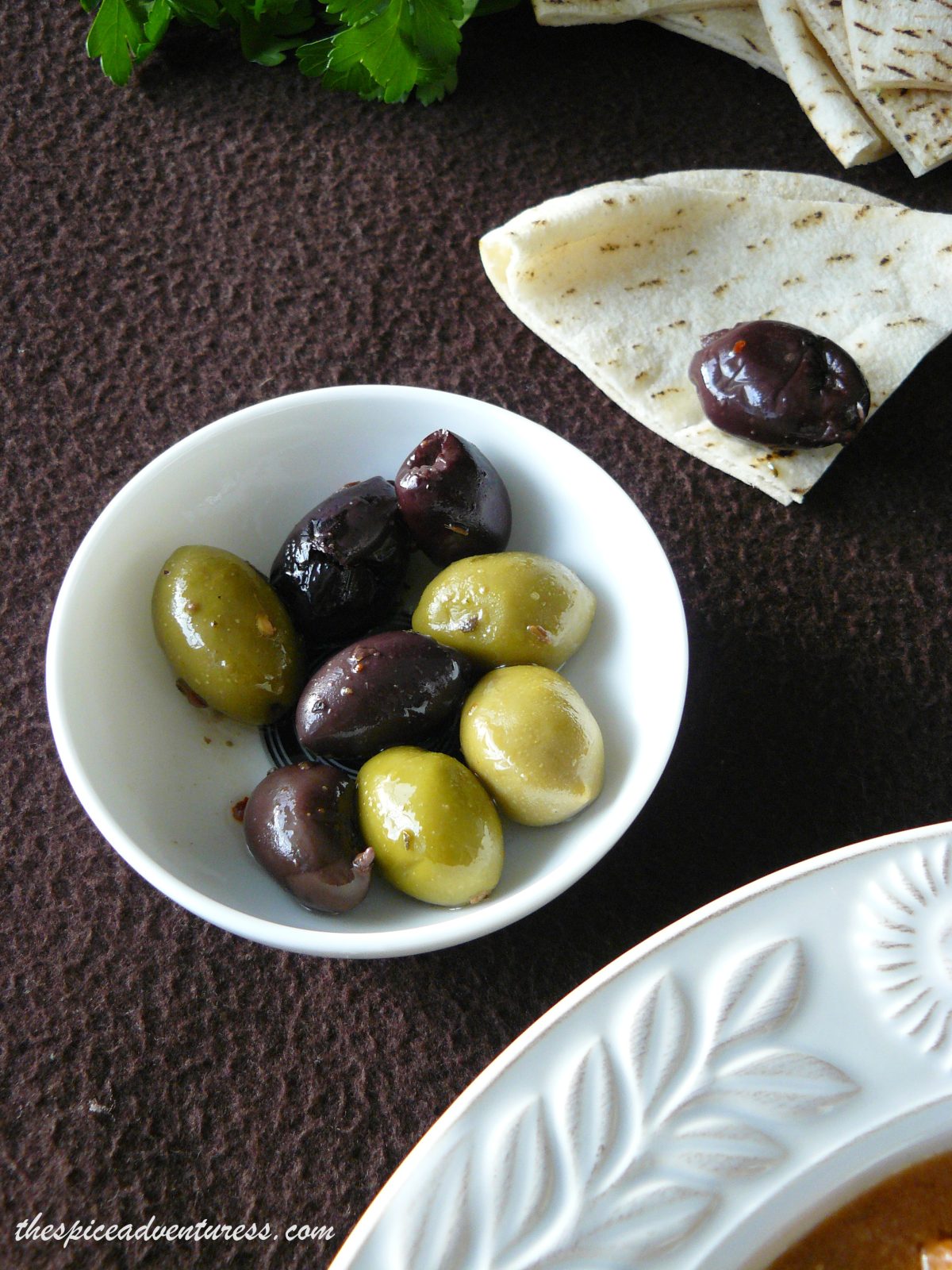 The dish is an easy one to make but slow cooking is the best technique to go here. If you have a slow cooker, use it by all means.
Italian lamb stew – succulent, fall-off-the-bone lamb pieces coated with the tangy sweetness from the red wine and ripe red tomatoes, flavoured with herbs and the juicy tartness from the olives. Rich, robust and moreish!
And remember, plenty of freshly baked bread to mop up the gravy.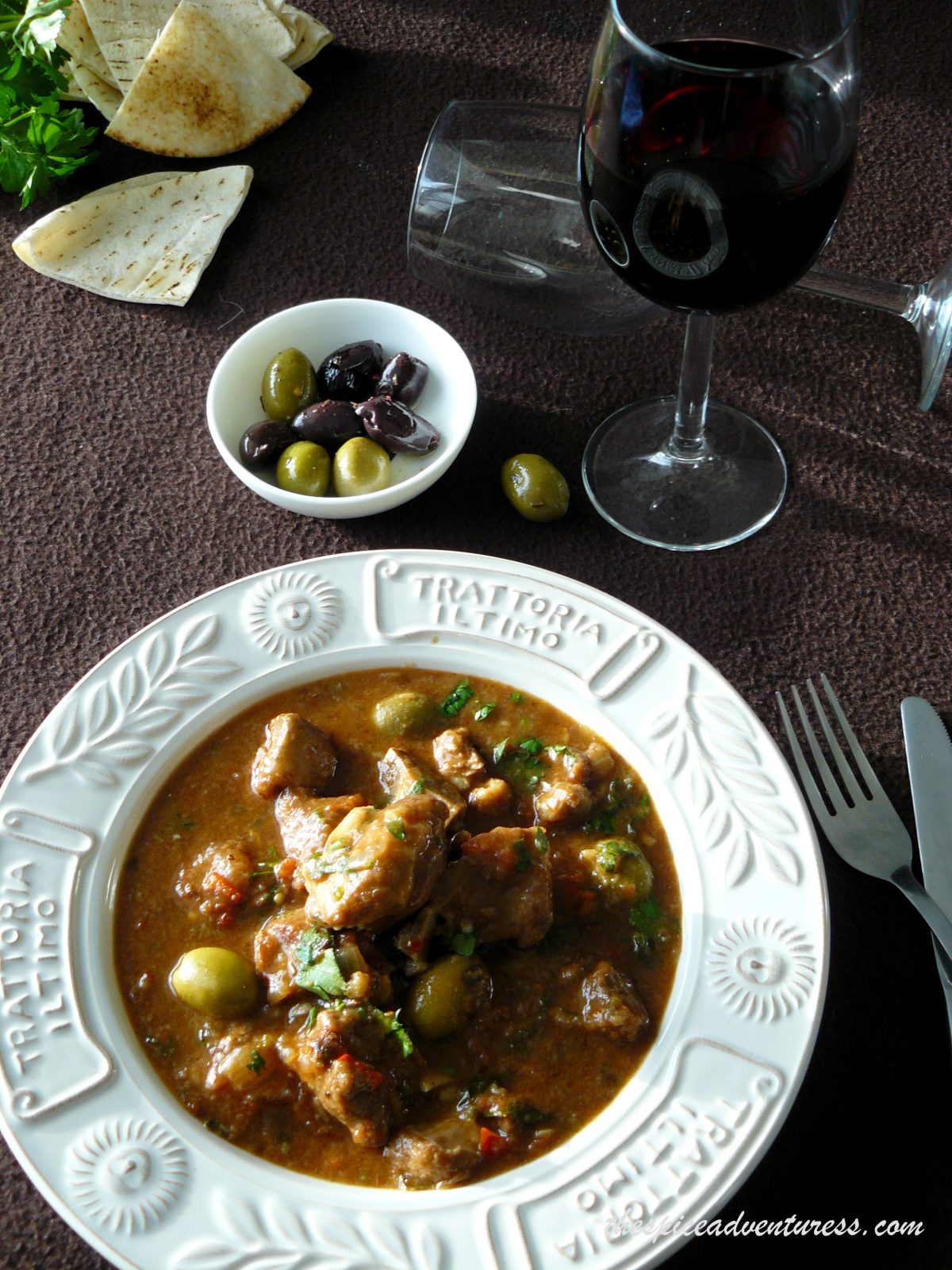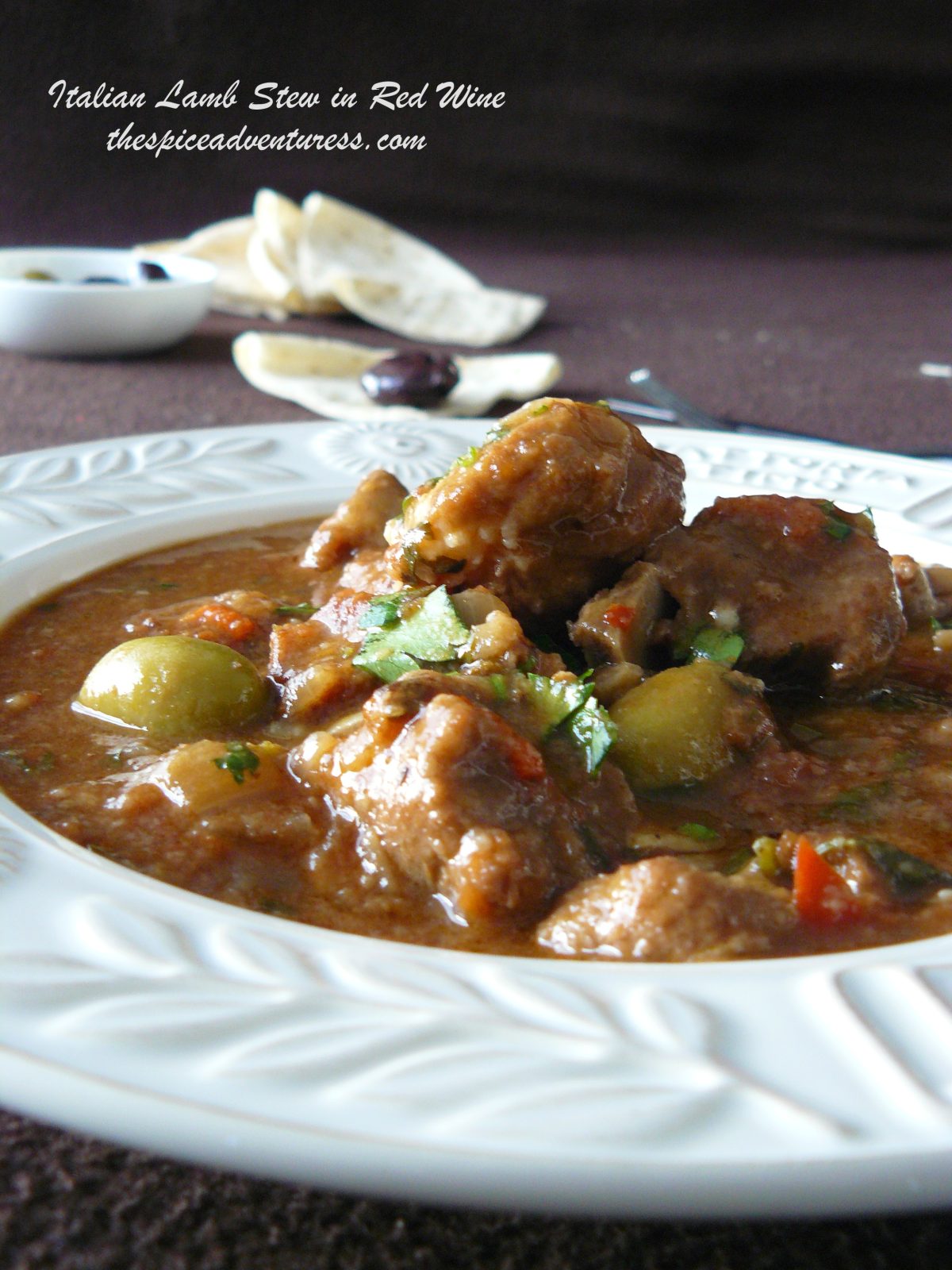 Ingredients:
1. 1 kg lamb (on the bone), cut into medium-sized pieces
2. 1 cup unbleached wheat flour, for dusting the lamb pieces
3. Salt, to season
4. Freshly milled black pepper, to season
5. ½ tsp dried oregano
6. ½ tsp dried rosemary
7. ½ tsp dried thyme
8. 2 dried bay leaf
9. 1 red onion, chopped finely
10. 3 garlic cloves, finely chopped
11. 2 cans crushed tomatoes
12. 3 sprigs fresh parsley
13. ½ cup red wine (any good cooking variety)
14. 6 green olives
15. 6 black olives
16. Olive oil, to sear the lamb pieces
Method:
1. In a bowl, mix the flour with the dried oregano, thyme and rosemary; season with salt and pepper.
2. Dust the lamb pieces in the flour to coat lightly and keep aside.
3. Heat a deep bottom pan, add a bit of oil and sear the lamb pieces in batches till browned all over; keep aside.
4. In the same pan, add bay leaf, onions and garlic. Saute till translucent.
5. Then add the red wine and cook on medium heat for 10 minutes to burn off the alcohol.
6. Add the crushed tomatoes and mix well. Season with salt and pepper.
7. Add the lamb pieces, mix well and add water if necessary. Cook covered for 40 minutes on low heat.
8. Open and add the olives and parsley. Check seasoning and continue to cook on low heat for another 10 – 15 minutes or till the lamb is soft and done.
9. Garnish with freshly chopped parsley leaves.
10. Serve hot with bread.