Balance of flavours – this is key to preparing delicious food. But I find this challenge slightly more daunting when I cook Chinese food. Juxtaposition of so many flavours in a single dish – sweet, sour, salty….endless!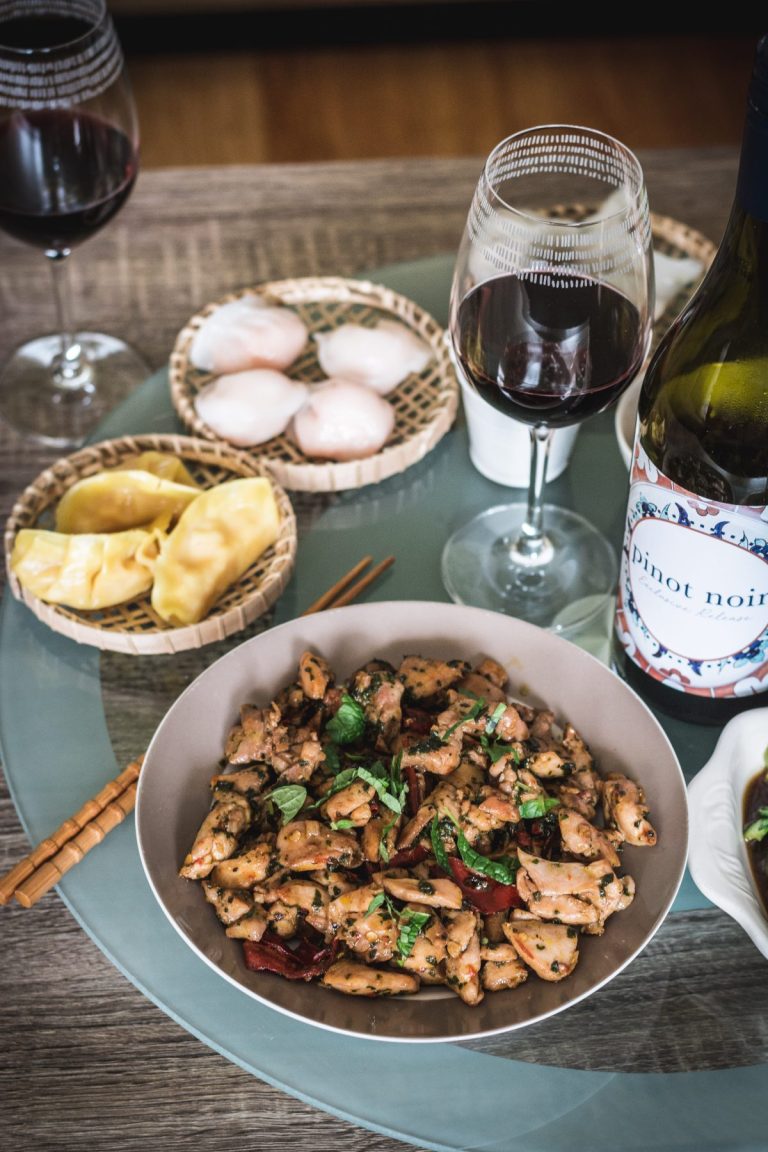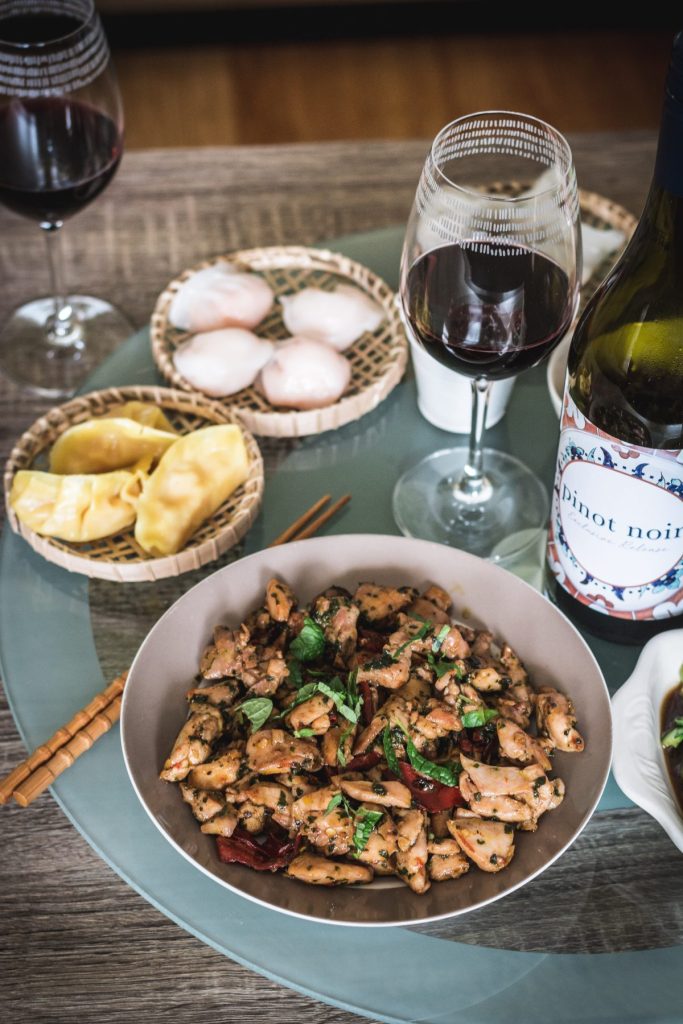 If you are a newbie to Chinese cooking, then it is always better to start off with simple dishes where you have more control over the flavours and ingredients. The list of sauces used in Chinese cooking can get a little overwhelming if you are a beginner. This simple chicken stir-fry is a classic and is inspired by a similar recipe by Les Huynh (a self-taught chef specializing in Asian cuisine) from his best selling cookbook 'Blue Ginger'.
It's simple, quick with just a handful of ingredients, perfect for a mid week meal. A perfect accompaniment to noodles, fried rice or simply as a starter.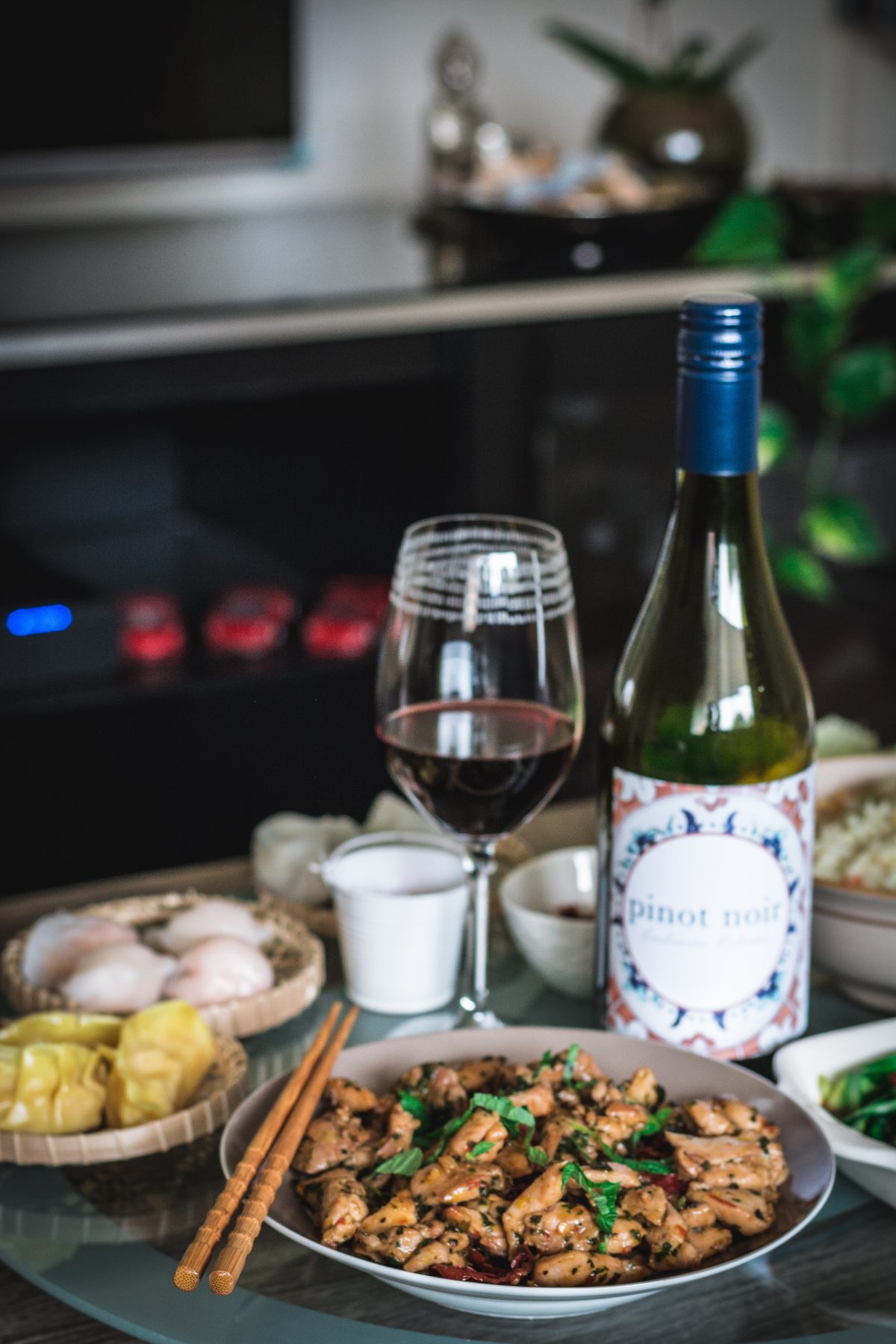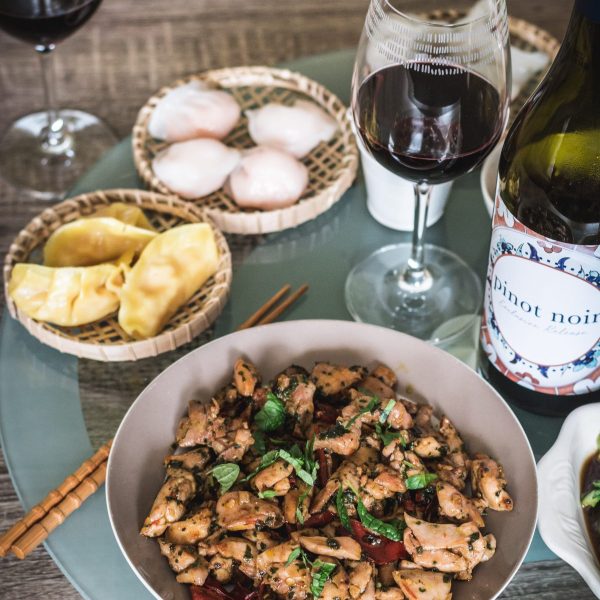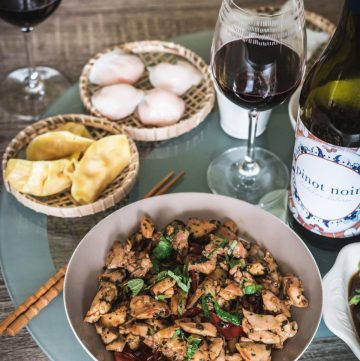 Print Recipe
Chicken Stir fry with Chillies and Basil
Ingredients
Chicken thigh fillet

skinless – 500 gm, finely sliced or cut into thin strips

Garlic – 4 medium cloves

Long red chillies – 2-3

adjust to heat preferences

Dark soy sauce – 2 tbsp

Raw Sugar – 1 tbsp

Semi dried Basil leaves – 1 tsp

use fresh basil if you have

Salt – to taste

Vegetable oil – 2-3 tbsp

Sesame oil – a few drops
Instructions
Pound garlic and chillies into a coarse paste using a mortar and pestle or a food processor.

Heat the vegetable oil in a large pan/wok. Add the chilli-garlic paste and fry on medium heat constantly stirring for 1-2 minutes.

Add the chicken pieces and then add soy sauce and sesame oil. Cook on high heat till the chicken pieces have cooked. Add sugar, taste and season with salt as desired.

Add the basil and toss well to combine.

Remove from heat and garnish with fresh basil.