Some of the best Indian seafood dishes are from Kerala, owing to the abundant supply of the same coming in from the rich coastal regions lining the state. And some of my personal favourites are the dishes with prawns.
This chemeen /prawn roast recipe is from the KFG (https://www.facebook.com/groups/KannurFood/) files put up by Ragesh. Droolworthy….the sweet, juicy chunkiness of the king prawns coated with the spicy coconut mixture lands your taste buds in culinary heaven. And do not feel guilty spending a few extra bucks getting the jumbo prawns for this one – totally worth it!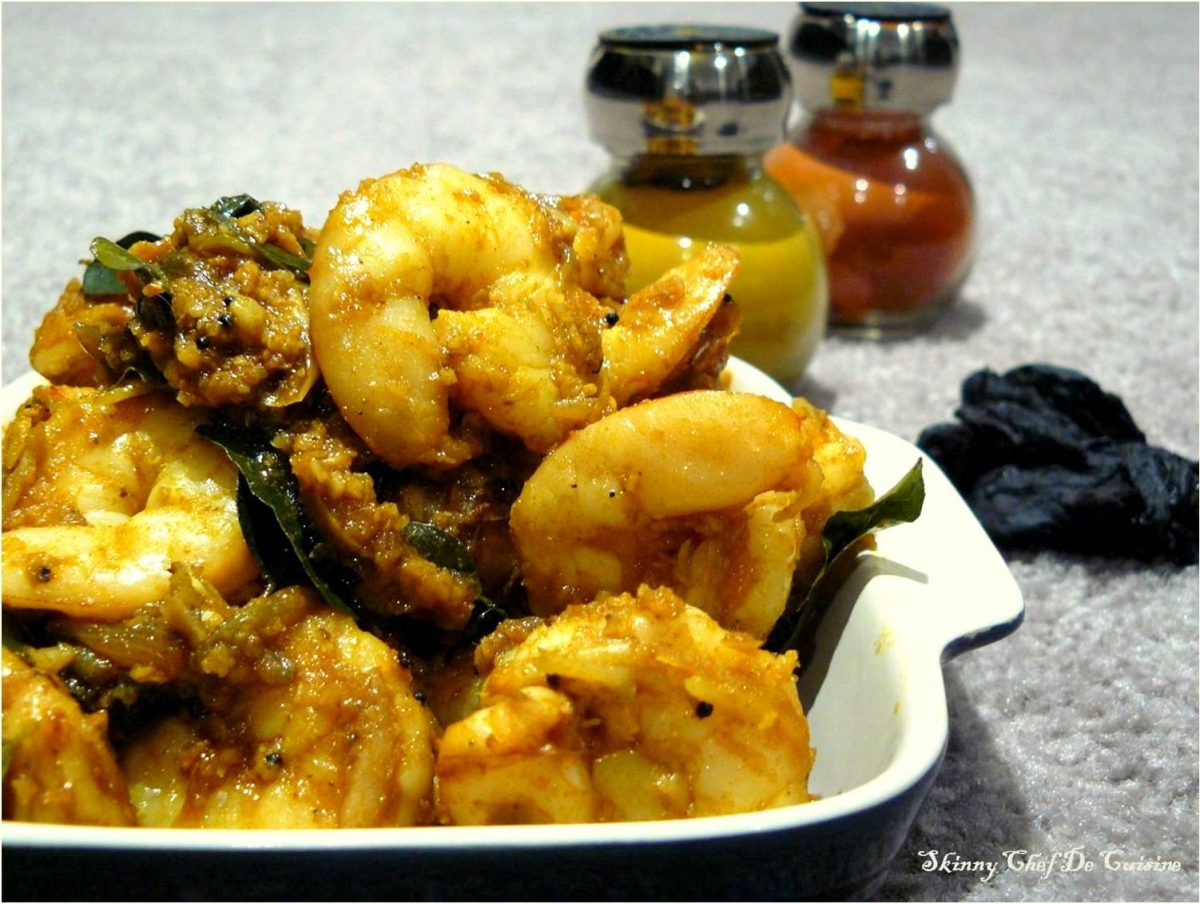 Ingredients:
1. Prawns (preferably king size) – 500 gms, deveined and cleaned
2. Shallots/small onion – 6, sliced finely
3. Green chillies ~ 3, slit
4. Ginger – 1 tsp, chopped
5. Garlic – 1 tsp, chopped
6. Kashmiri chilli powder – 2 tsp
7. Turmeric powder – 1 tsp
8. Homemade garam masala – 1 tsp
? Cardamom – 2
? Cloves – 2
? Cinnamon bark – ½
? Peppercorns – ½ tsp
? Fennel/perinjeera seeds – ¼ tsp
9. Kodampuli/black tamarind – 2 small pieces
10. Grated coconut – ¾ cup
11. Curry leaves – a big handful
12. Salt – to season
13. Mustard seeds – ½ tsp
14. Coconut oil – 3-4 tbsp.
Method:
• Prepare the garam masala by dry roasting the whole spices and grinding to a fine powder.
• Soak the tamarind in warm water for 10-15 minutes.
• Marinate the prawns with turmeric powder, lemon juice, salt and keep for 10 minutes. Marinating with salt and lemon for long periods tends to cook the prawns and make it rubbery.
• Heat oil in a pan (great, if you have an earthen pot), crackle mustard seeds. Saute sliced shallots, chillies, ginger, garlic and half of the curry leaves till the onions turn translucent.
• Lower flame and add chilli powder, turmeric powder, garam masala and sauté till the raw smell disappears.
• Add prawns and tamarind. Add ½ cup water and cook on low flame till the prawns are just done. (Cook uncovered so that the water evaporates and the prawns get dry).
• Add grated coconut and remaining curry leaves and cook till the prawns get coated well.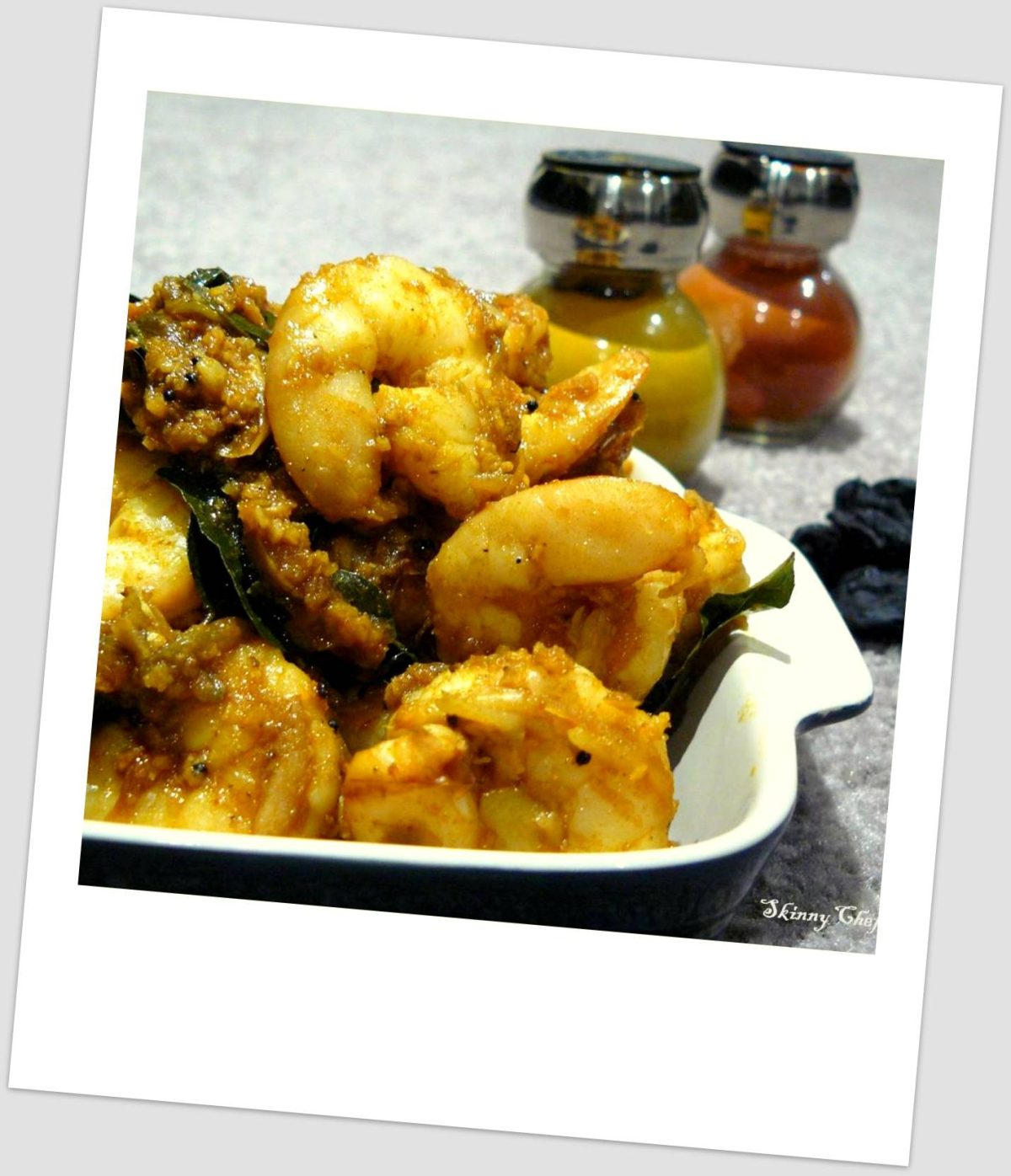 Happy eating!