One of the best cookbooks I have read so far……
I don't claim to have a great knowledge of cookbooks nor do I have a library full of them. But I have read quite a few of these to arrive at the above conclusion.
The F-Word by Mita Kapur is a food lover's dream come true, especially more if you love to read. It is a treasure house of recipes, each one better than the other and I have cooked a lot from this book by now.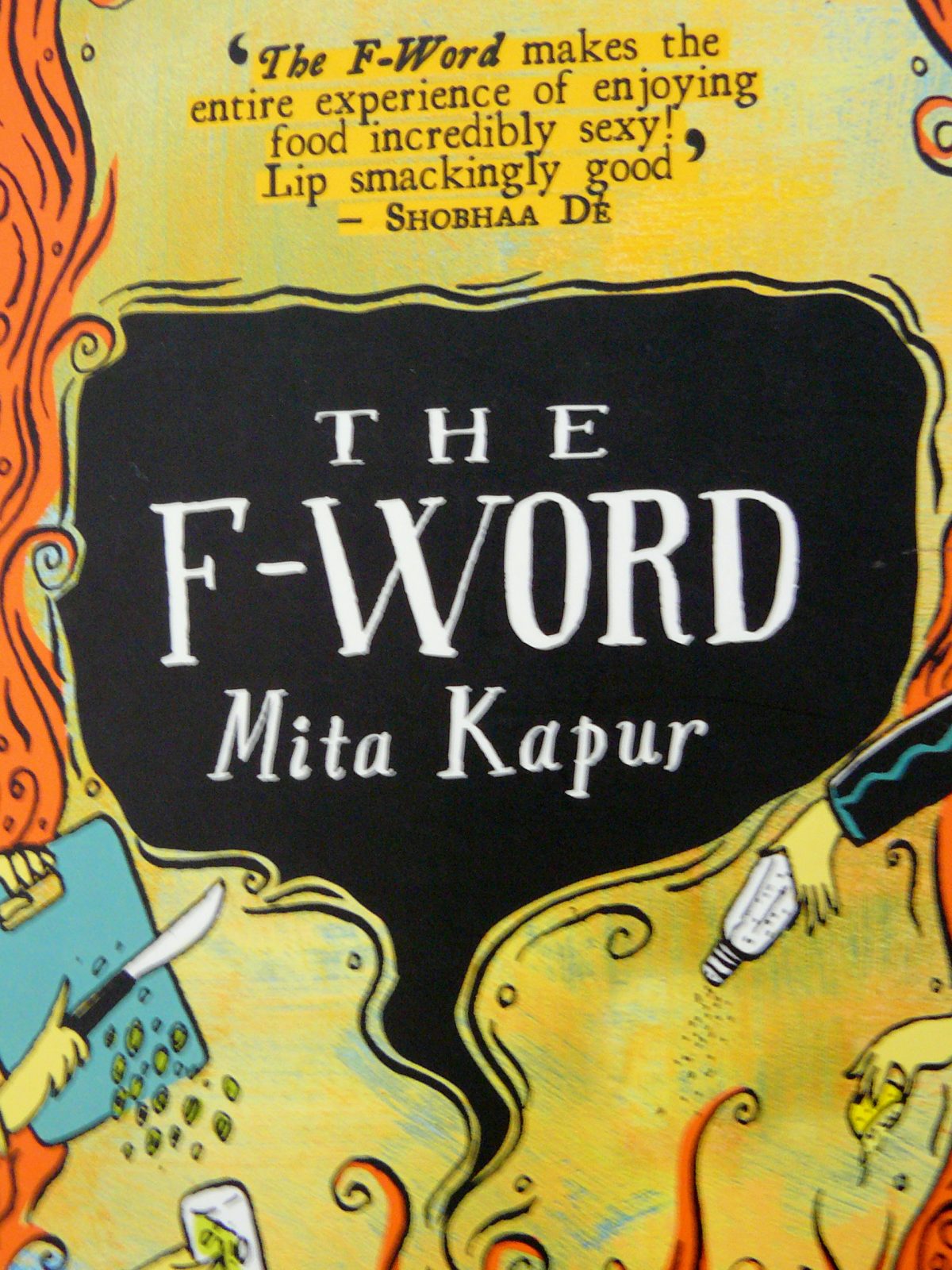 Mita Kapur is a freelance journalist and a well known member of the Indian literary scene. Also the founder of Siyahi, an organization responsible behind many literary festivals both in the country and abroad. Mita's unique way with words is perfectly captured in this book which beautifully showcases her relationship with food and its importance in an Indian household.
If you are an Indian or understand the workings of a large, joint Indian family, you will enjoy this book more because the book unfolds as a story of Mita's and her family's everyday life, the food they cook and eat, the experiences they enjoy etc….By the end of the book, you would have formed a personal connection with each member of her family, it's as if you have always known them.
With plenty of humorous anecdotes and witty comments, Mita brings out her family's love and craze for food. The book is a joy to read, often bringing a smile to your lips and sometimes, making you burst out into laughter. A very good exercise!
The recipes are from around the globe, so this book is a keeper for everyone. Unlike most cookbooks, there aren't any fancy pictures or glossy photographs. Instead, there are plenty of illustrations and doodles by Prabha Mallya which adds a shine to the book. Very refreshing!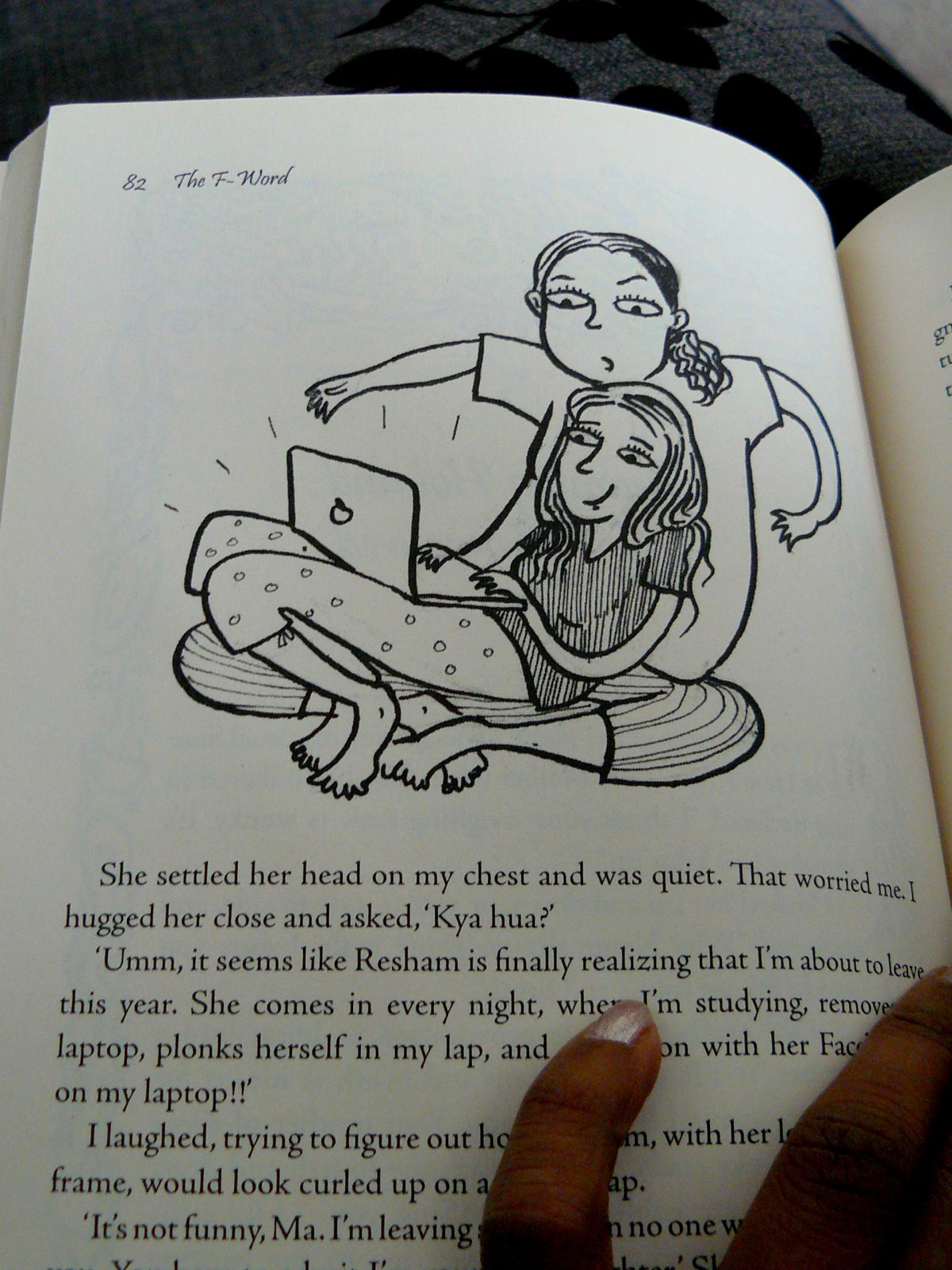 The book, from beginning to end, is a riot; a chaotic celebration of food at its finest. There is a recipe for everyone in this book, from traditional Indian ones to fusion to global cuisines; food is celebrated with pomp and gaiety in The F-Word.
Divided into nine chapters, with interesting titles like 'Papad, Peanuts or Pepperoni' and 'Steaming Hot and Subtly Flavoured' to name a few, this cookbook is sheer culinary delight and a food lover's dream come true. While the chapters do have a central theme, there are plenty of cross over recipes to keep the story interesting.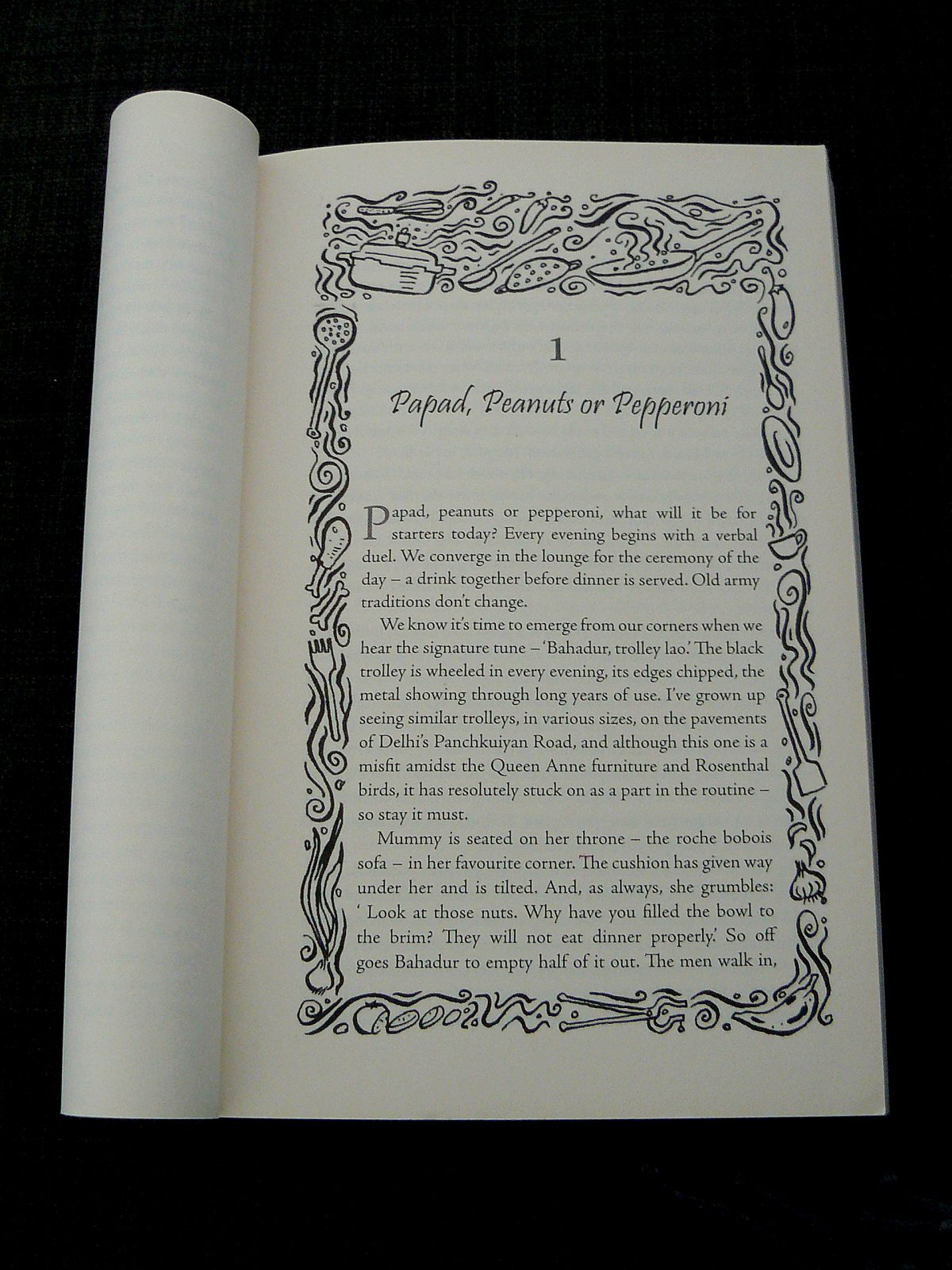 One of the recipes that I have tried from this book is the Malai Kebabs. And I cannot stop gushing about it. Thoroughly enjoyed by my family and a great conversation starter at any party at home, this recipe is now part of my blog also. Find my version, here.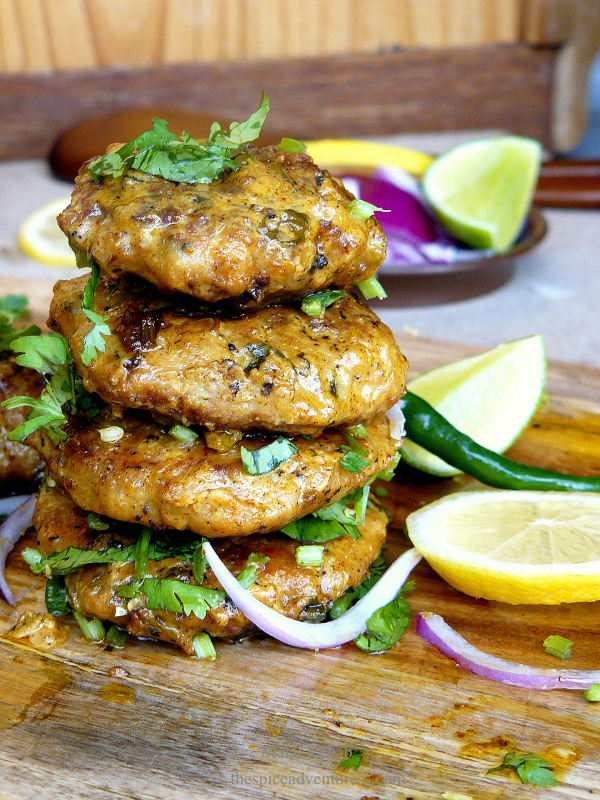 Well, I could go on and on about this book but then that would spoil your experience of discovering it for yourself. So head to your nearest book store or get one online. Like I mentioned before, this one's a keeper.