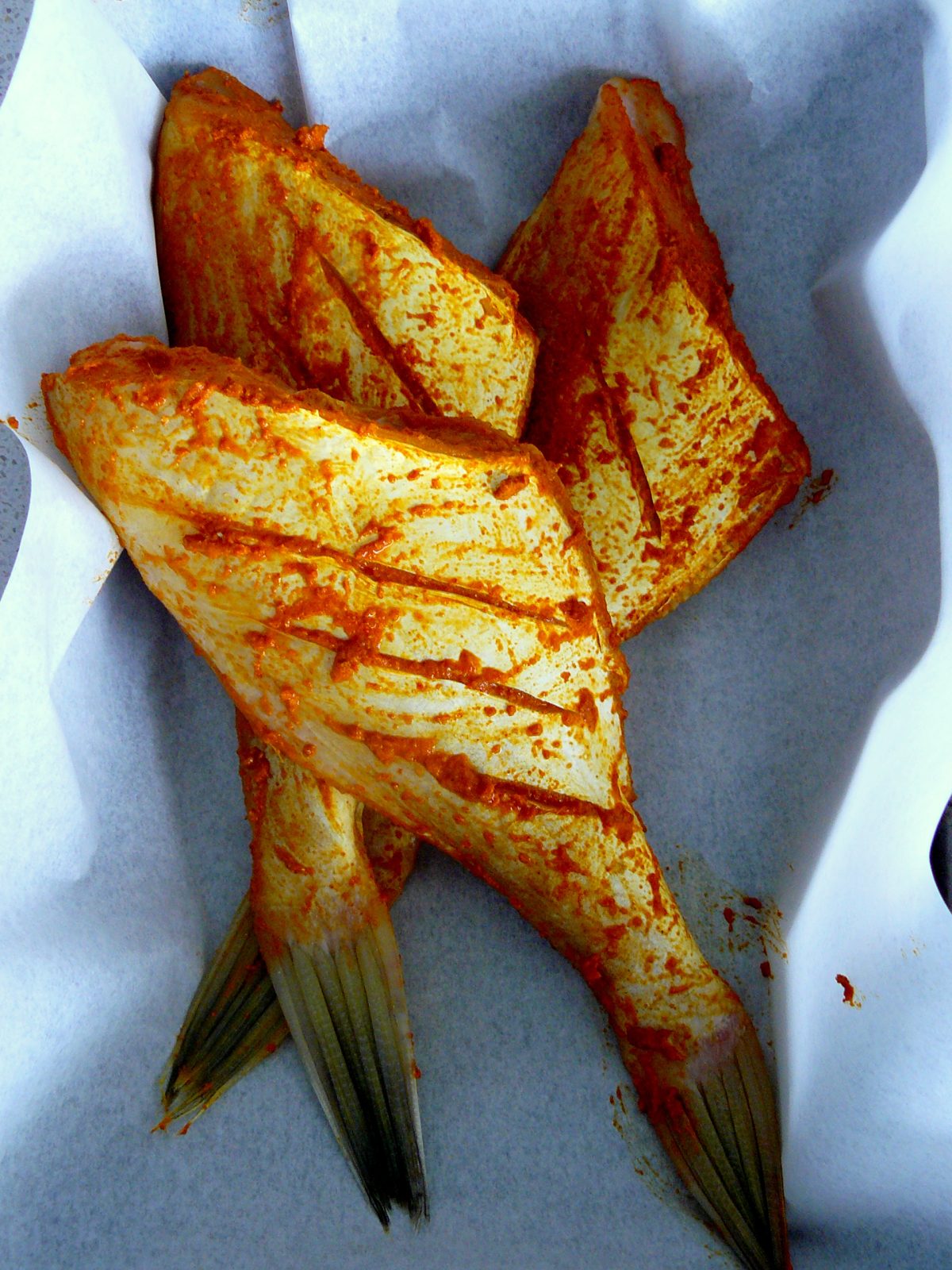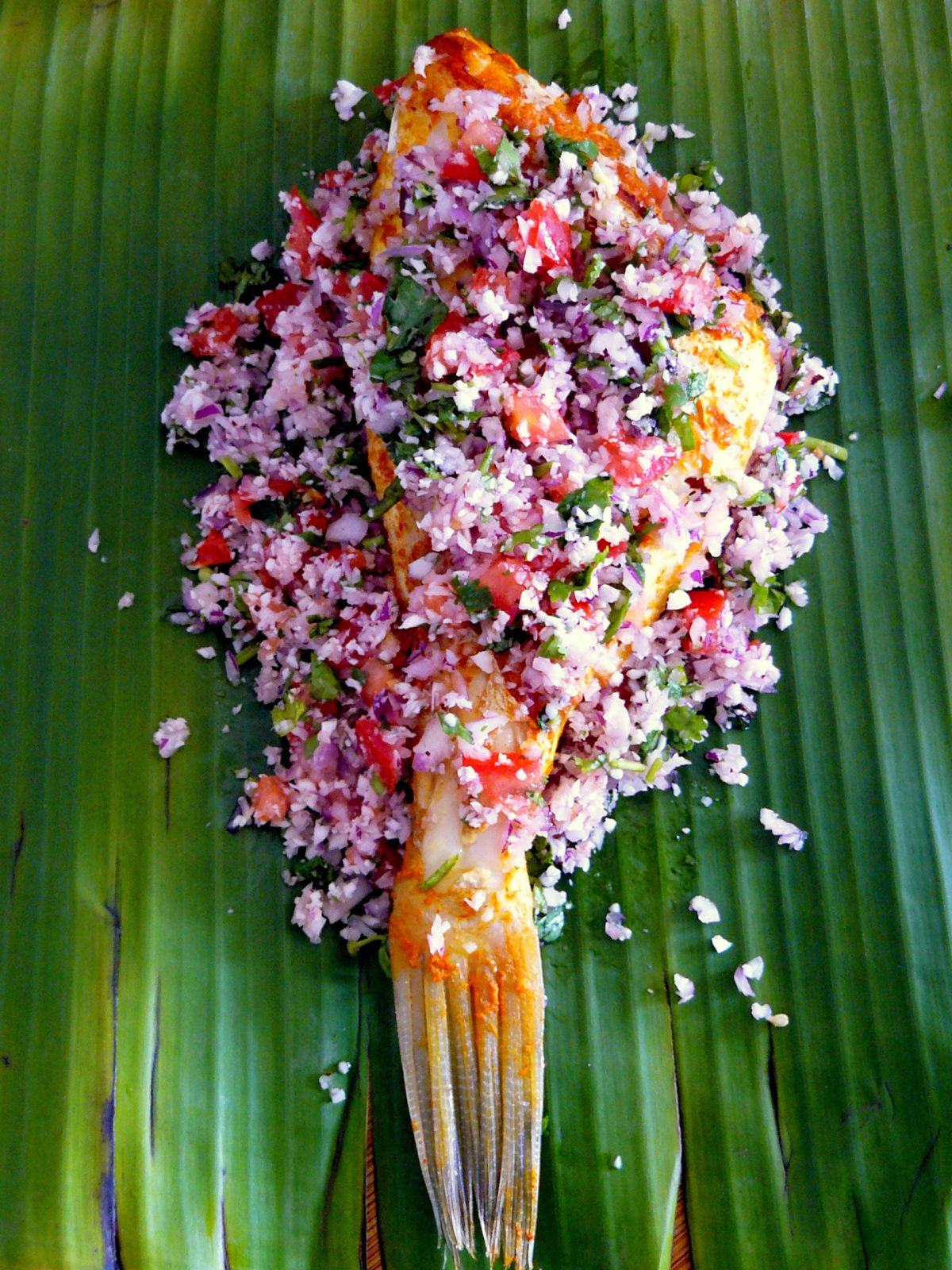 It's a cold, wet day in Melbourne today and it makes me super lazy. And it's Thursday already, which makes me even lazier with the comforting thought of the approaching weekend.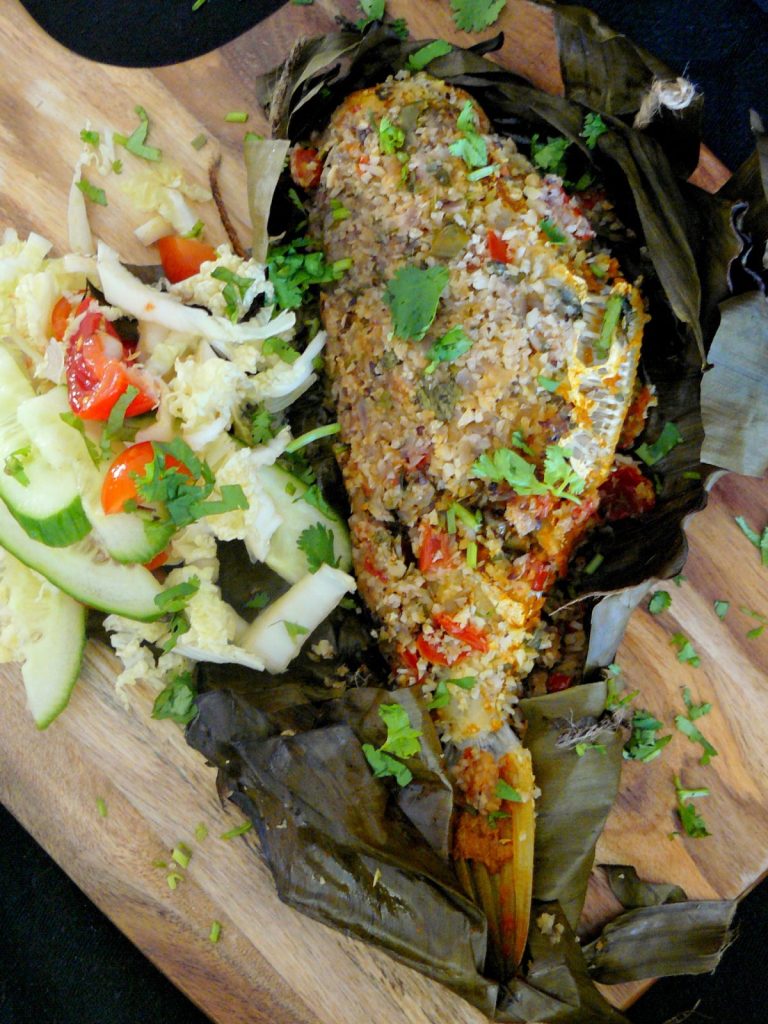 But there's a mountain of work that I need to wade through before the end of the day and writing this post is one of them.

In my last seafood post, I did mention this wonderful and delicious project that I have currently undertaken for a seafood company. I also did mention that you are going to see a lot of seafood dishes for the same reason. Now, I am not complaining because I love seafood and thoroughly enjoy cooking and devouring it.

The recipes are mostly going to be based on Indian cuisine but I am aiming at a good, mixed variety showcasing the vastness of Indian food and the sheer variety we have in our country. So do pour in suggestions if there's anything in particular that you would like to see or if you have any family favourites that I must try out.

Meen Pollichathu or Fish smoked in banana leaf, is a traditional delicacy of Kerala and one of the most popular dishes in and around the Backwaters of Kerala.

Today, this famous dish gets a makeover; one that is more refreshing, low on spices and calories.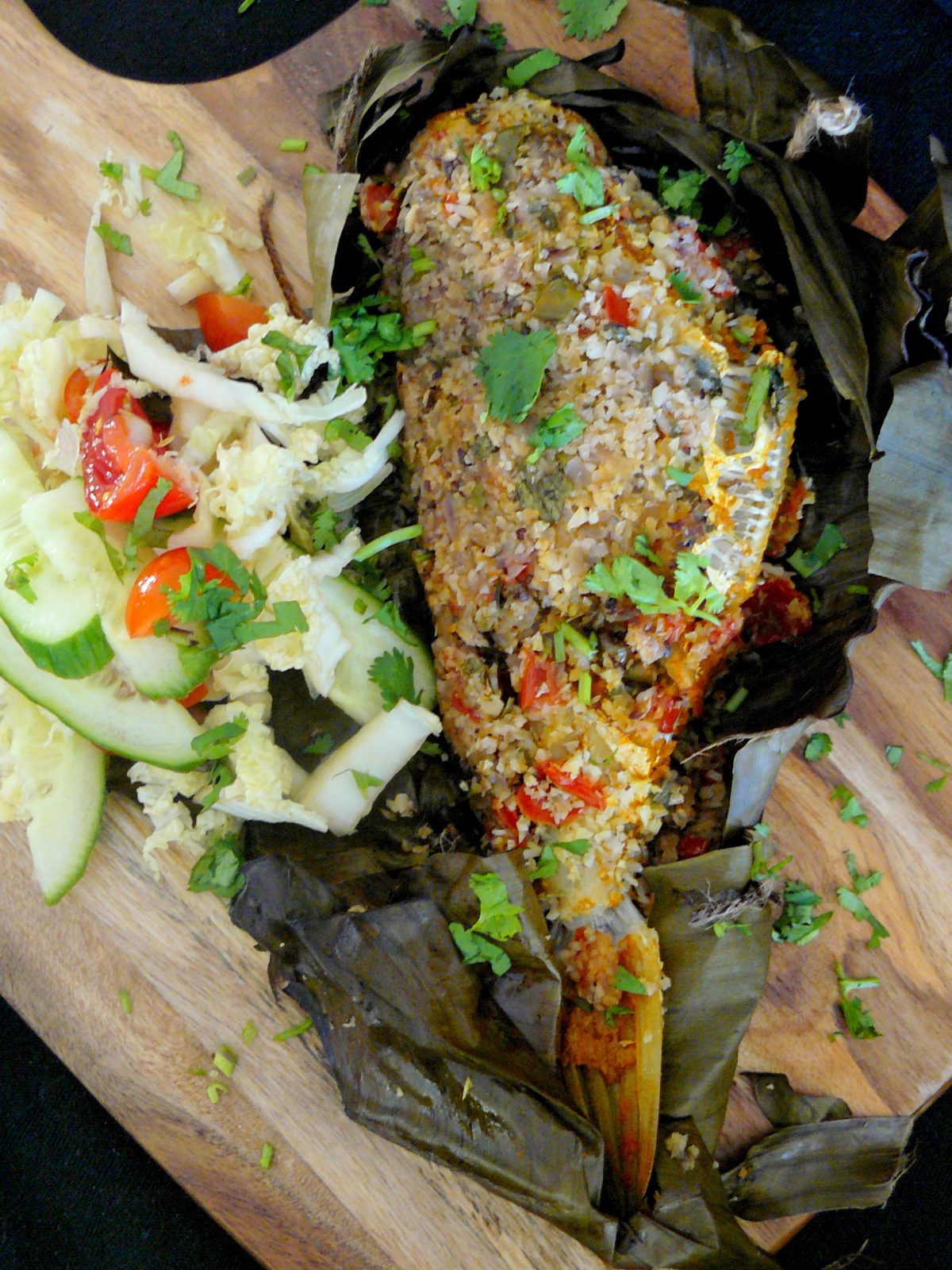 And very untraditionally, I have used the leatherjacket to prepare today's dish. This fish gets its name from the slight thicker and leathery skin; but with delicious flesh beneath. Being a robust fish, it can take on layers of flavour which makes it apt for this dish. Leatherjacket is best grilled or pan fried with spices and aromatics. To use in curries, remove skin and use the fillets.

You could use any kind of fish for this preparation, especially ones with firm, white flesh.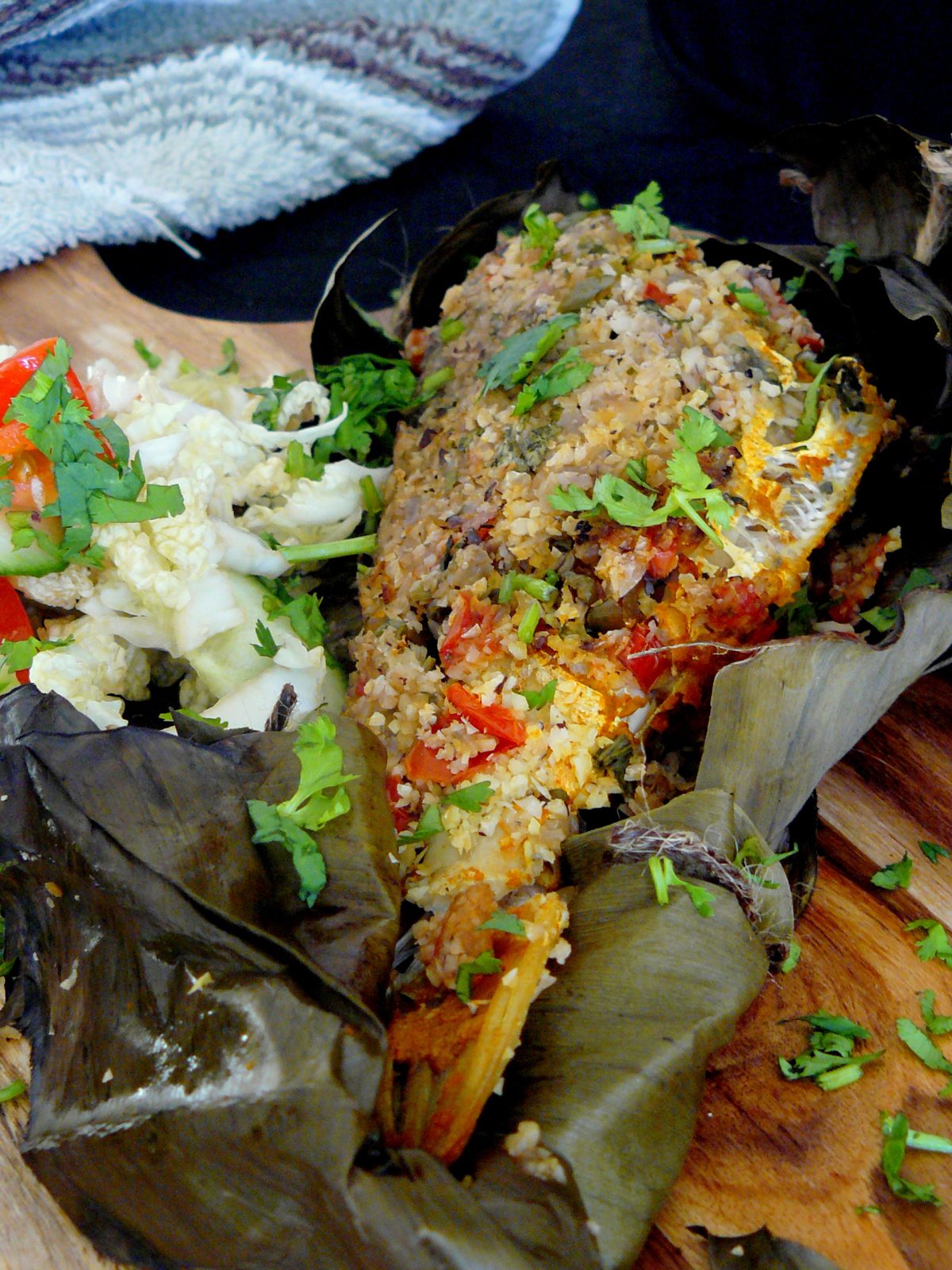 The leatherjacket is first marinated with spices and shallow fried. It is then grilled inside a banana leaf with onions, tomatoes, freshly grated coconut and shallots. If you do not have an oven, then you can use a pan grill or an ordinary non-stick pan; just remember to smear a few drops of oil to avoid the leaves from sticking. And remember to grill it on low heat, to let the flavours seep through the fish.

So here's Kerala style grilled leatherjacket in banana leaf; and for the recipe, you need to visit this site.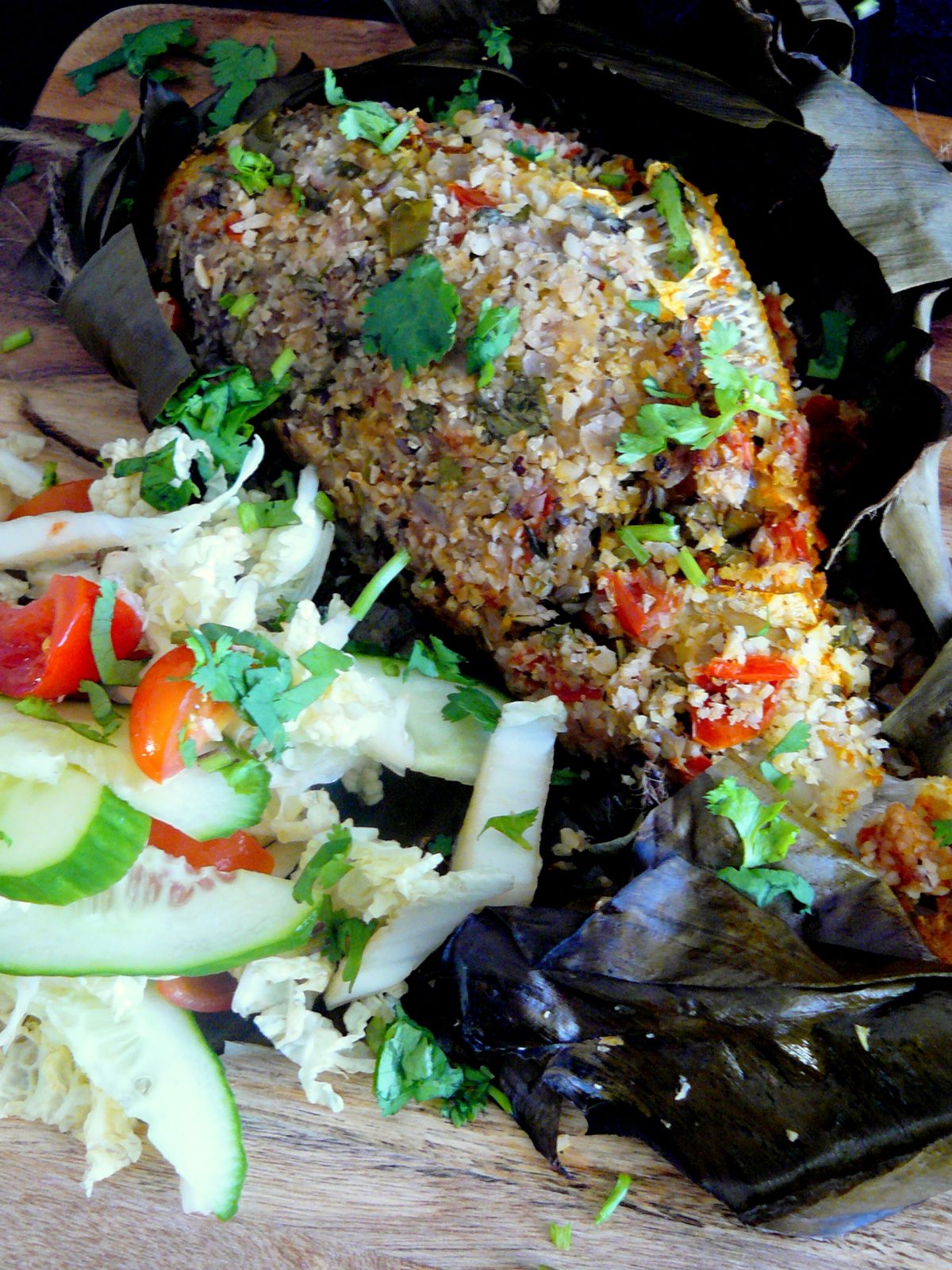 Enjoy!

Recipe developed, styled and shot for Supreme Seafood.