This Greek style Prawn Pilaf is a simple, delicious, one pot dish. Perfect for weeknight dinners, this pilaf has flavours that the whole family will enjoy. And the leftovers make an excellent lunch box choice the next day!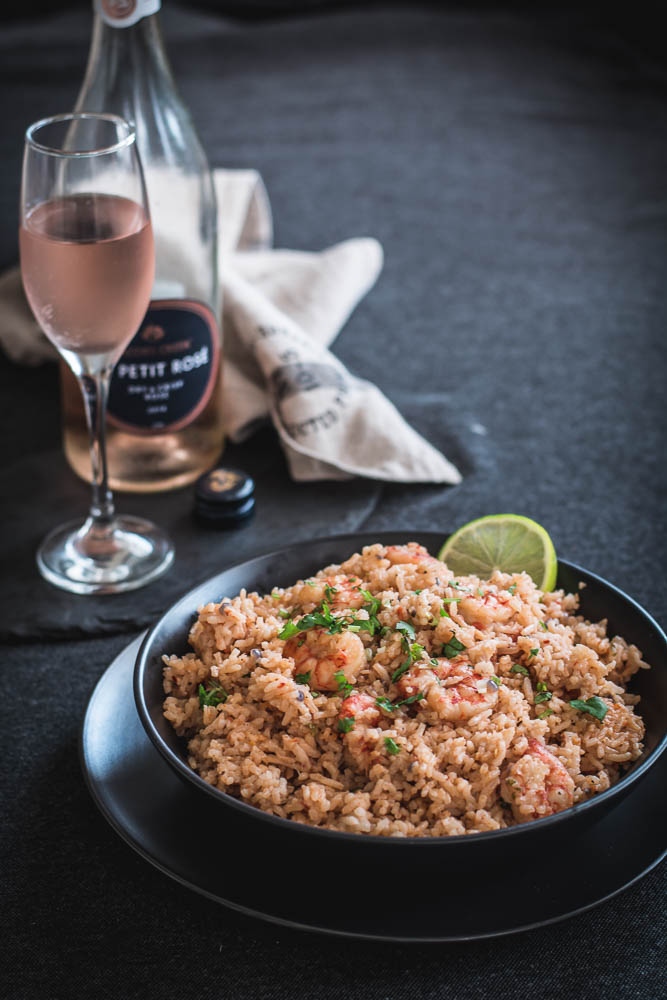 I am not a great fan of cookbooks; in fact, I don't own any! I usually find cookbooks fanciful and expensive filled with recipes (often complicated), techniques (not practical in my home kitchen) and 'too perfect' photographs. But recently, I got my hands on a huge cookbook 'The Complete Middle East Cookbook' by Tess Mallos – and I am hooked! Pages and pages of recipes complete with the origin, history and culinary style of the various countries, the cookbook is an expansive insight into Middle Eastern cooking.

Having grown up in Sharjah (the lesser known city of UAE, except for the infamous Sharjah Cricket Cup) I grew up eating many Arabian classics especially the grilled lamb, hummus, shawarma, falafel to name a few. So this cookbook naturally excited me when I discovered how simple and easy it is to create these Middle Eastern flavours right at home.
And now I not only want to cook every single recipe in this book but also use the Middle Eastern spice blends and incorporate it into other international cuisines. So, the first one from this book was the Greek style Prawn Pilaf.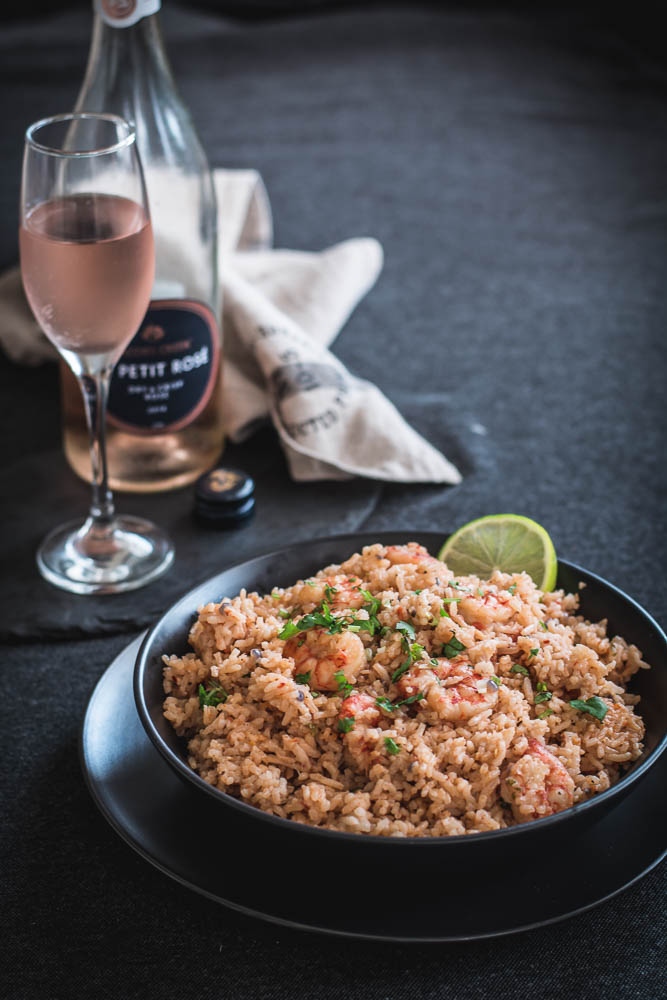 There are different types of pilafs using different proteins like prawns, mussels etc… The traditional Greek flavors are quite subtle with a generous use of olive oil, herbs like parsley and a variety of spices. But this dish uses very little in terms of spices and the white wine makes a real difference!
Here are two other favourite prawn and rice dishes that is made very often in my home…
Prawns and Brussels Sprouts Fried Rice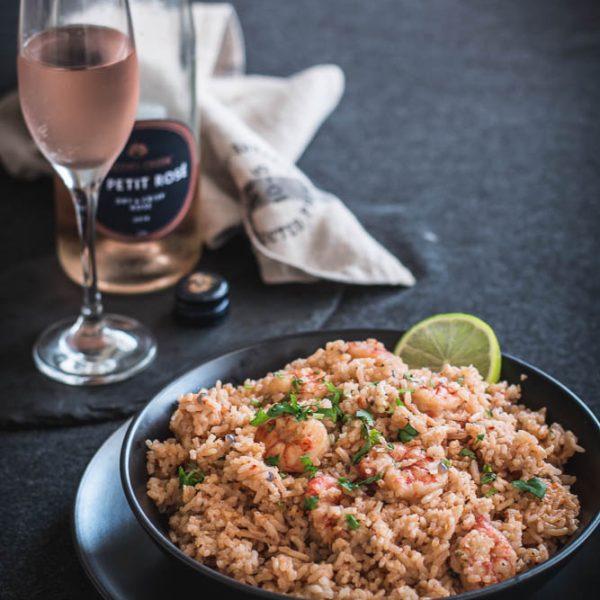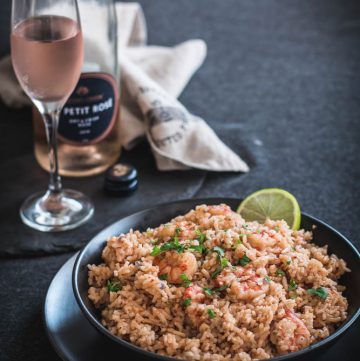 Print Recipe
Greek style Prawn Pilaf
Ingredients
Fresh prawns – 1 kg

deveined and shelled (leave the shells on for added flavour if you want to)

Olive oil – 4-5 tbsp

Butter – 2 tbsp

Onion – 1 large

finely chopped

Dry white wine – ½ cup

Short grain rice – 2 cups

Salt – to season

Ground black pepper – to season

Parsley – 1 cup

finely chopped

Tomato puree – ½ cup

Lemon wedges – to garnish
Instructions
Heat oil and butter in a deep pan; add onions and sauté for a minute.

Add the prawns and sauté for another minute.

Season with salt and pepper; add wine, tomato puree and water. (water: rice – 2:1; remember to include wine quantity to the total water quantity)

Bring to boil and add the washed rice along with parsley. Reduce heat and cook till the rice has absorbed all the water.

Garnish with parsley sprigs and lemon wedges

Serve hot with yoghurt dips/raitas (I made a green olive raita to keep with the Greek flavors)